Hits: 125
To come back to Slovakia to try a new chapter of my life was one of the best decisions I made in my life (at least so far) and I haven´t regretted this decision not even for a second in spite of all the warnings I was getting from the people in my surrounding. My previous backpacking life gave me a lot of ineffable adventures and also my life in Canada pampered me quite a lot.
But here in Slovakia I found my inner peace thanks to our breathtaking nature. This article has been written to inspire you about possibilities of winter hiking in the pearl of Slovakia – High Tatras. Hopefully, you will enjoy it as much as I was enjoying writing it. And even more, I hope it will inspire you to give my country a chance and visit it at least once in a lifetime (the winter time).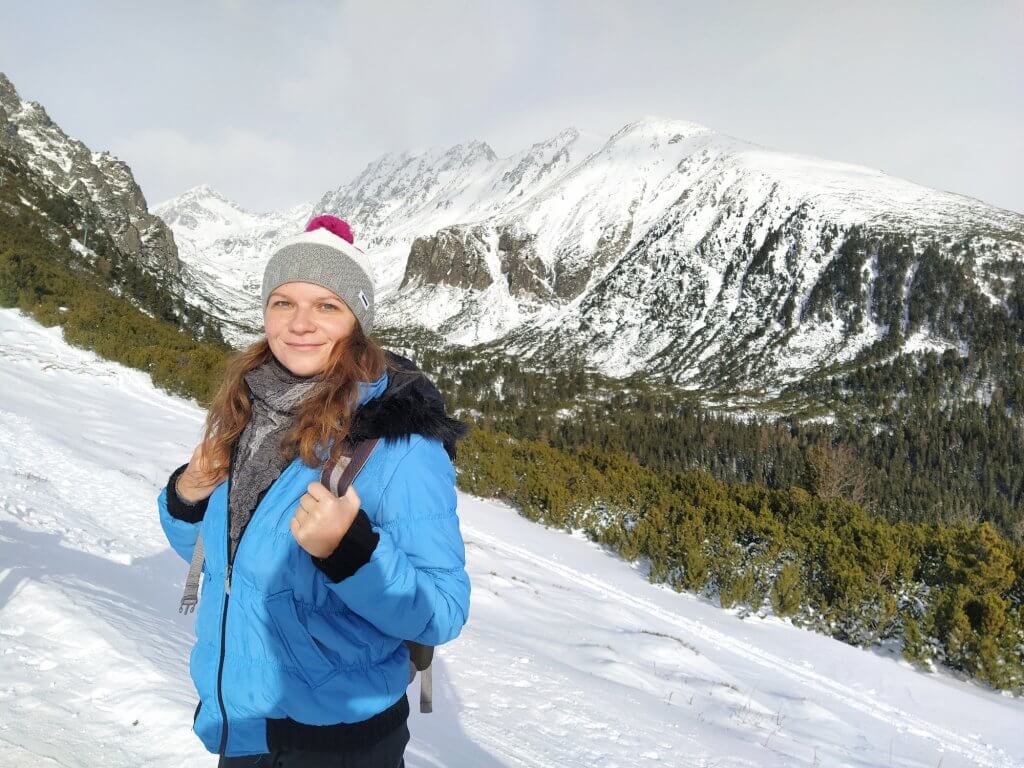 Walk around Štrbské pleso
Štrbské pleso is one of the most popular mountain lakes of High Tatras which fame has no boundaries in Slovakia. It is the second largest glacial lake of High Tatras and a short visit and walk around it is a must do tourist attraction for all the locals and foreigners. I have been there twice during the winter time and I always enjoyed it to the fullest. The tarn was frozen both times I was there so I had a chance to walk across it. I also recommend to visit a close-by "Jazierka lásky" – "Lakes of love".
Walk around Štrbské pleso in winter is an easy but magical walk which should be done by everyone visiting High Tatras.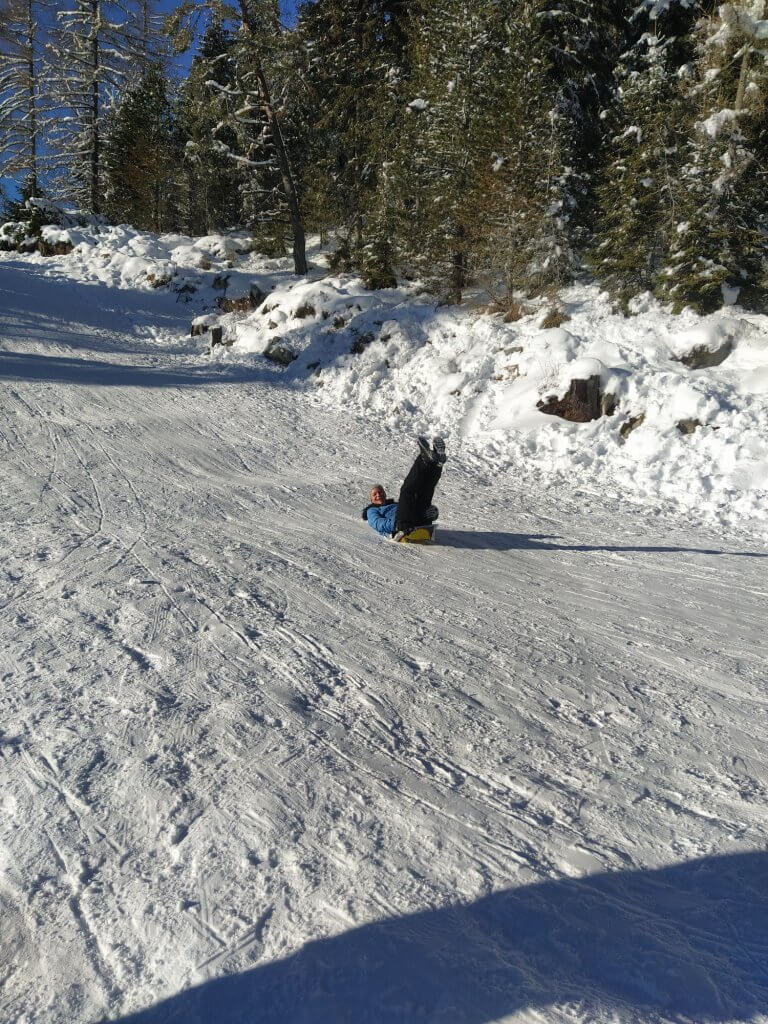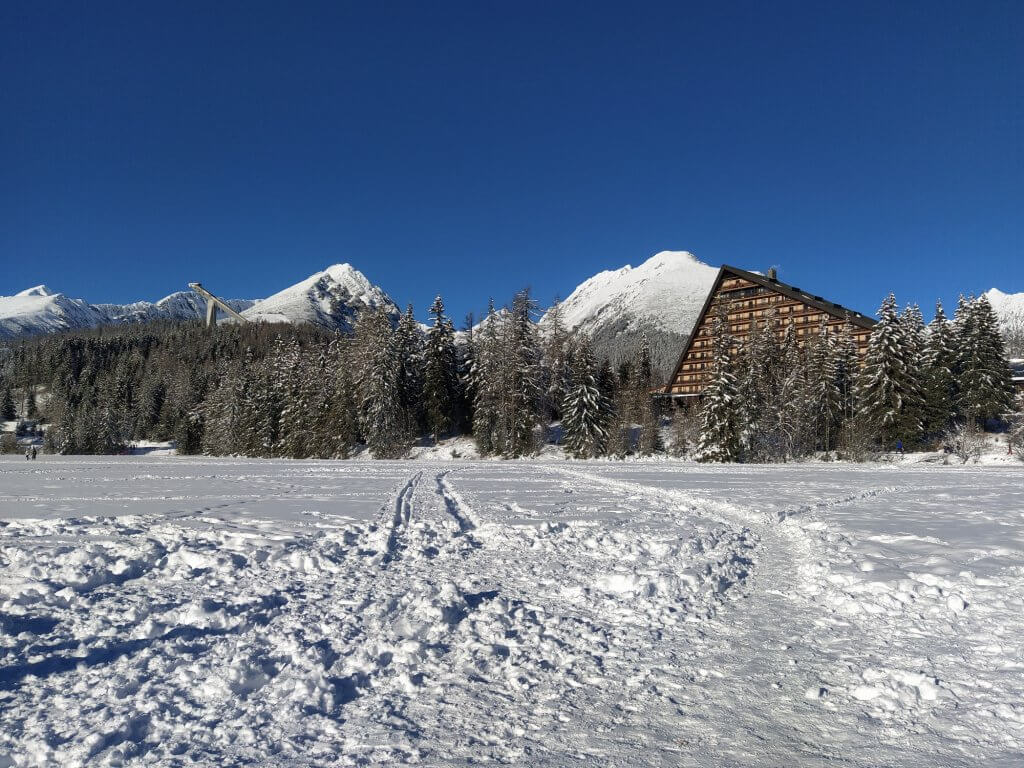 Ascent to Predné Solisko peak
I made the winter ascent to the peak of Predné Solisko only once and I was super lucky with perfect, sunny weather and plenty of snow everywhere. The hike was pretty easy, no need for special hiking equipment (like crampons). Predné Solisko is located at the altitude of 2093 meters, and thus offers ineffably beautiful views all over the High Tatras. Our reward for the ascent was a short break at the chalet located under the peak where we spoiled ourselves with a shot of famous Tatra tea and some traditional delicacy. The advantage for lazy people is the opportunity to get to the chalet by a cable car from Štrbské pleso.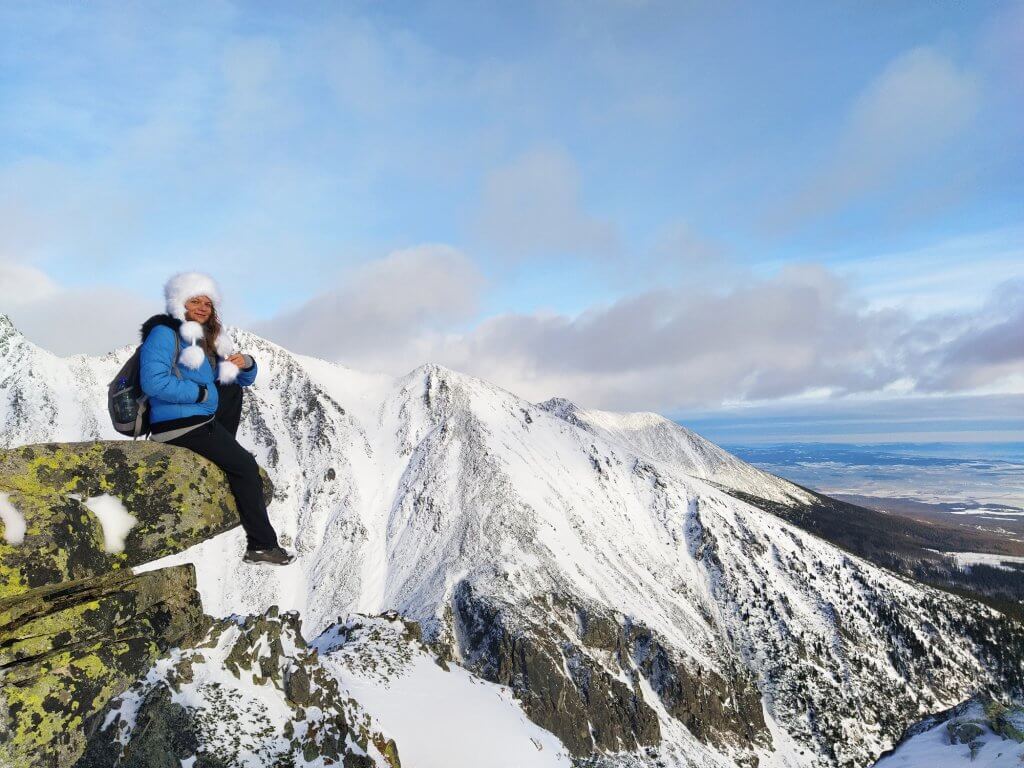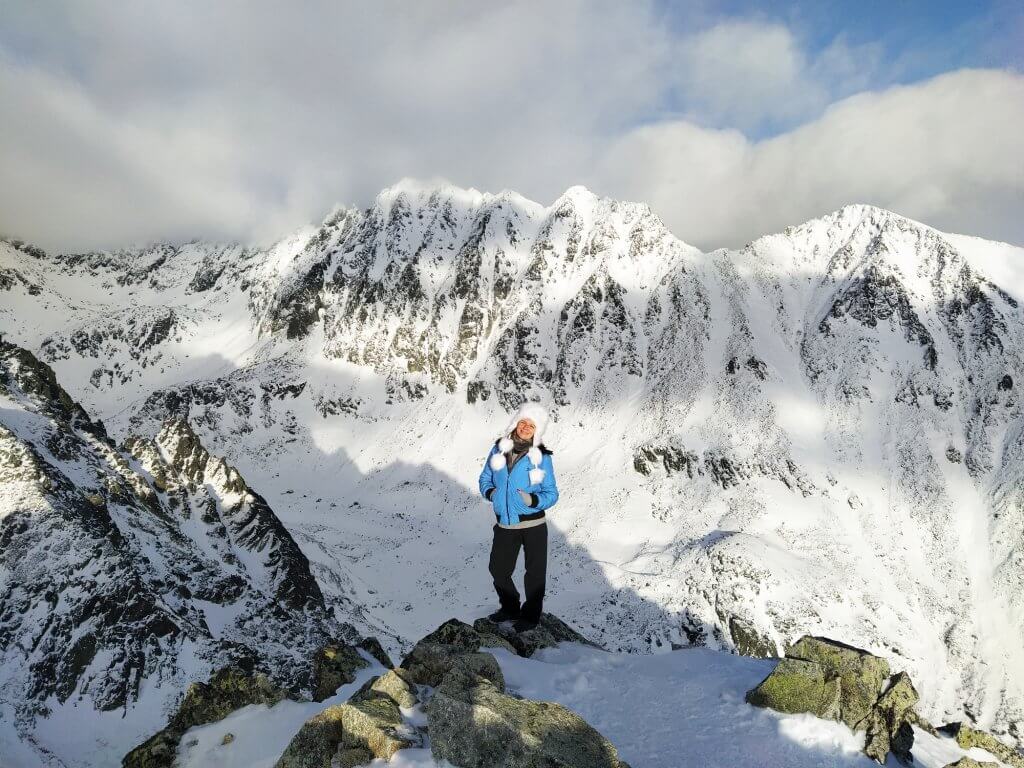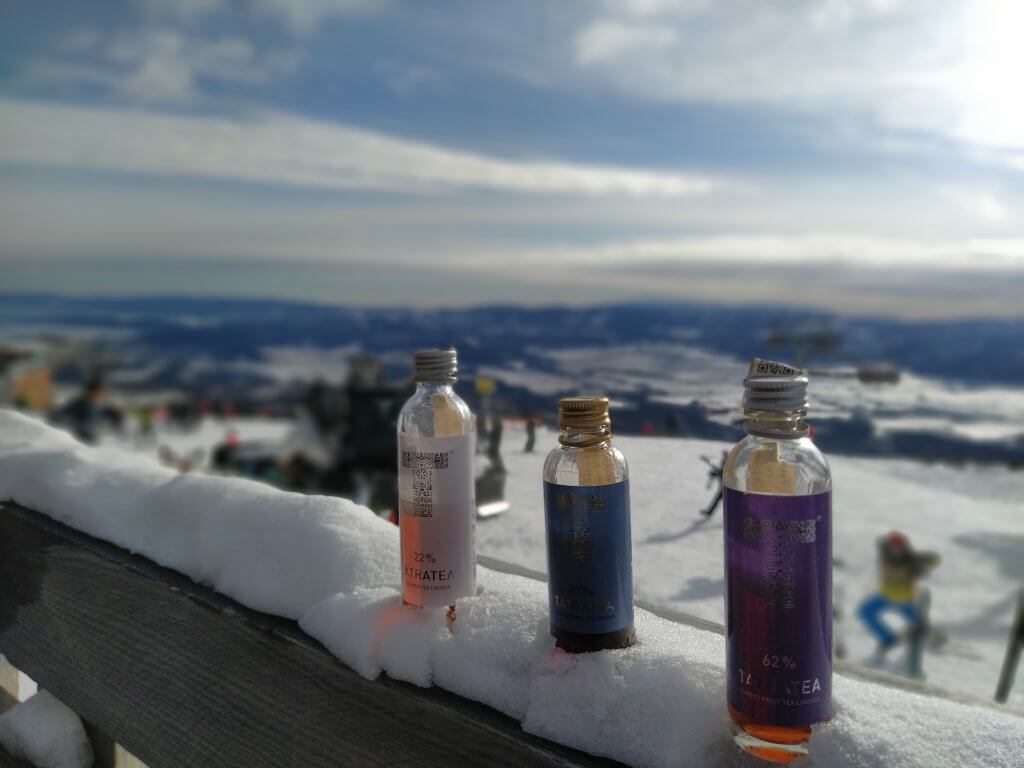 Hike to Vodopád Skok (Waterfall "Jump")
Vodopád Skok located at the altitude of 1789 meters is one of the most beautiful waterfalls of High Tatras where you can get easily by following the yellow trail sign from Štrbské pleso. It took us around 90 min to get up there with a total elevation of 400 meters and I found it quiet easy. No need for crampons or other hiking equipment. There was a lot of snow (at the end of December) and I truly felt like in winter wonderland full of precious views over the Mlynická valley. This 30m high waterfall was completely frozen, therefore, it added some sparkle and magic to this winter hike.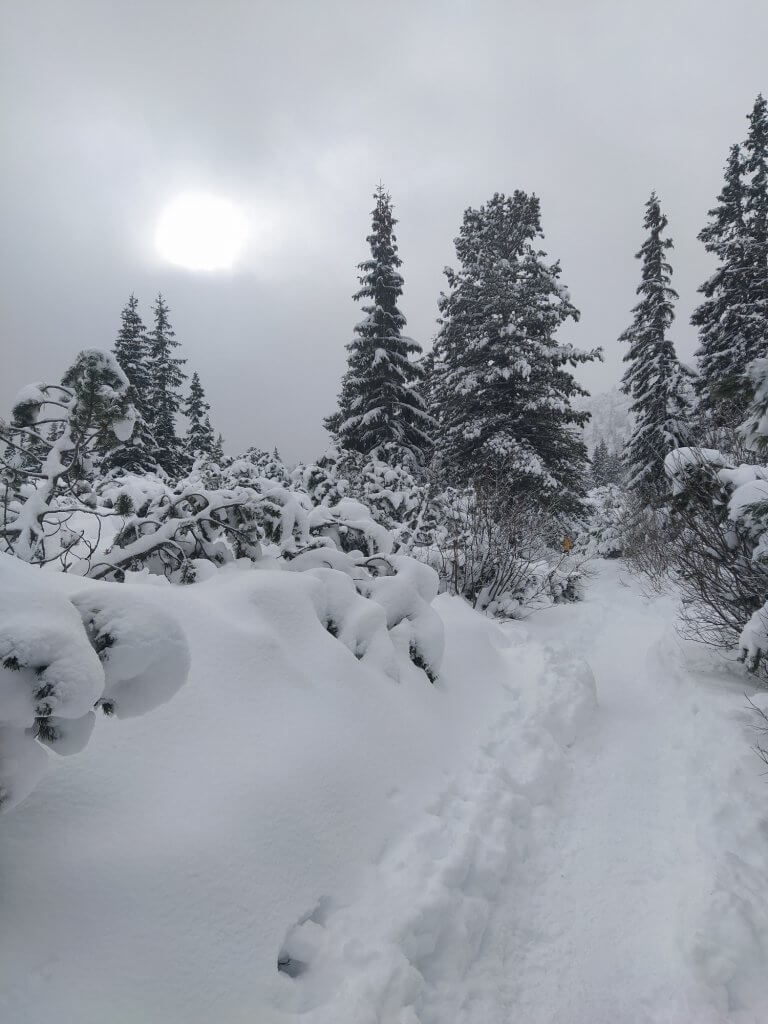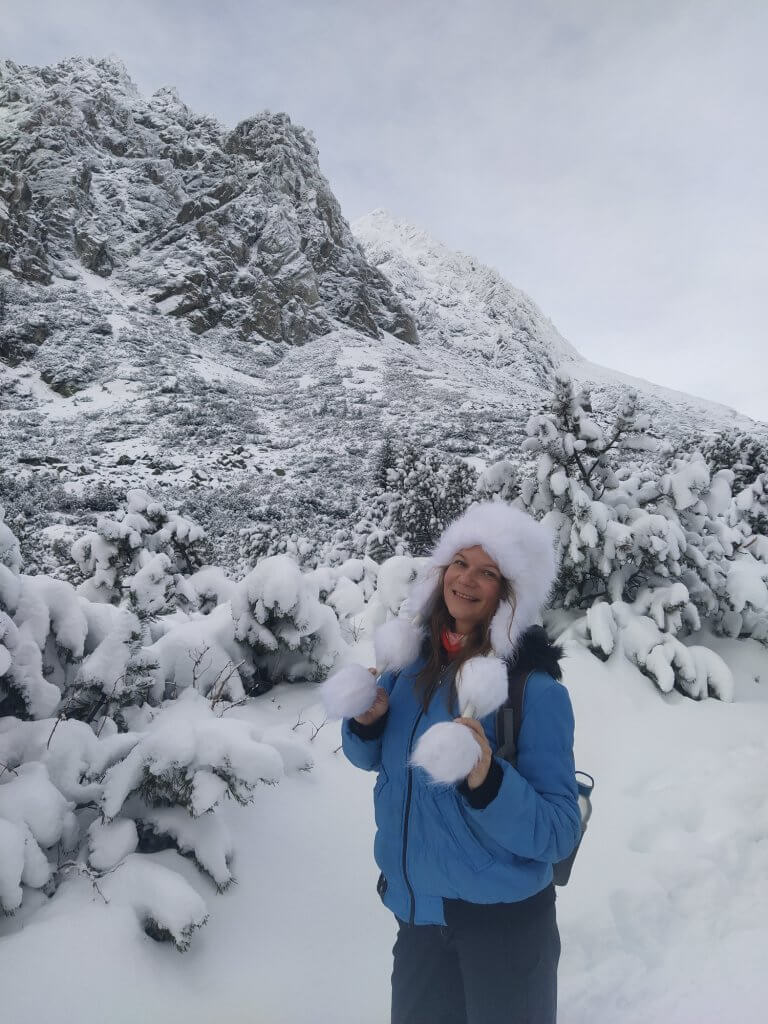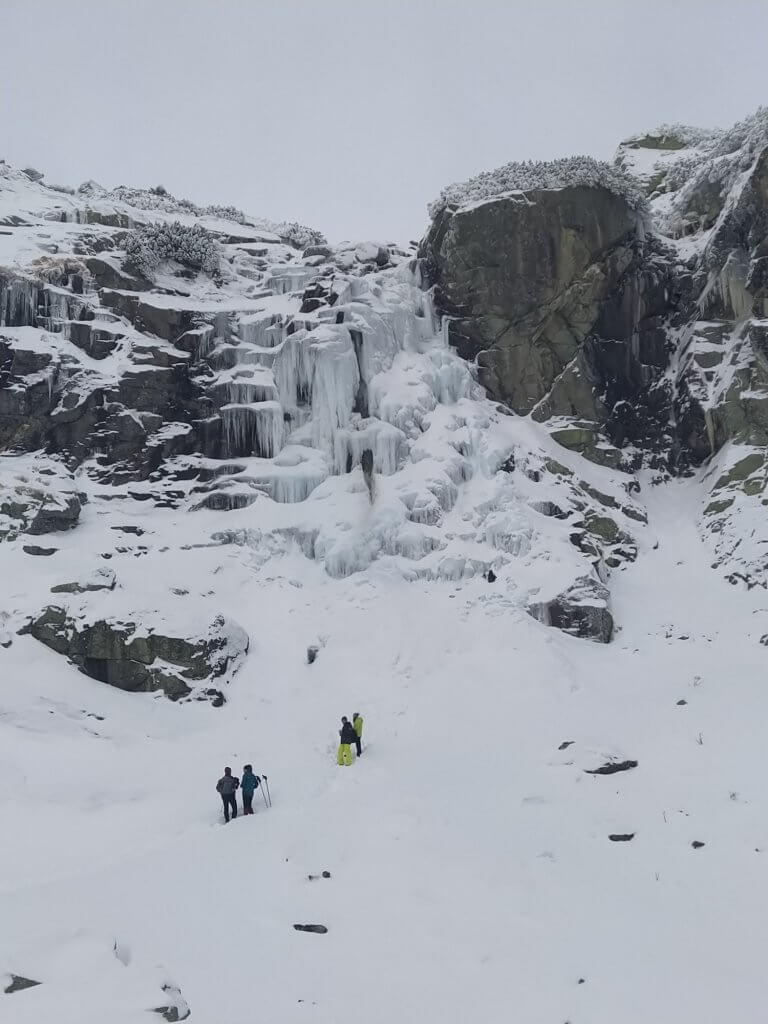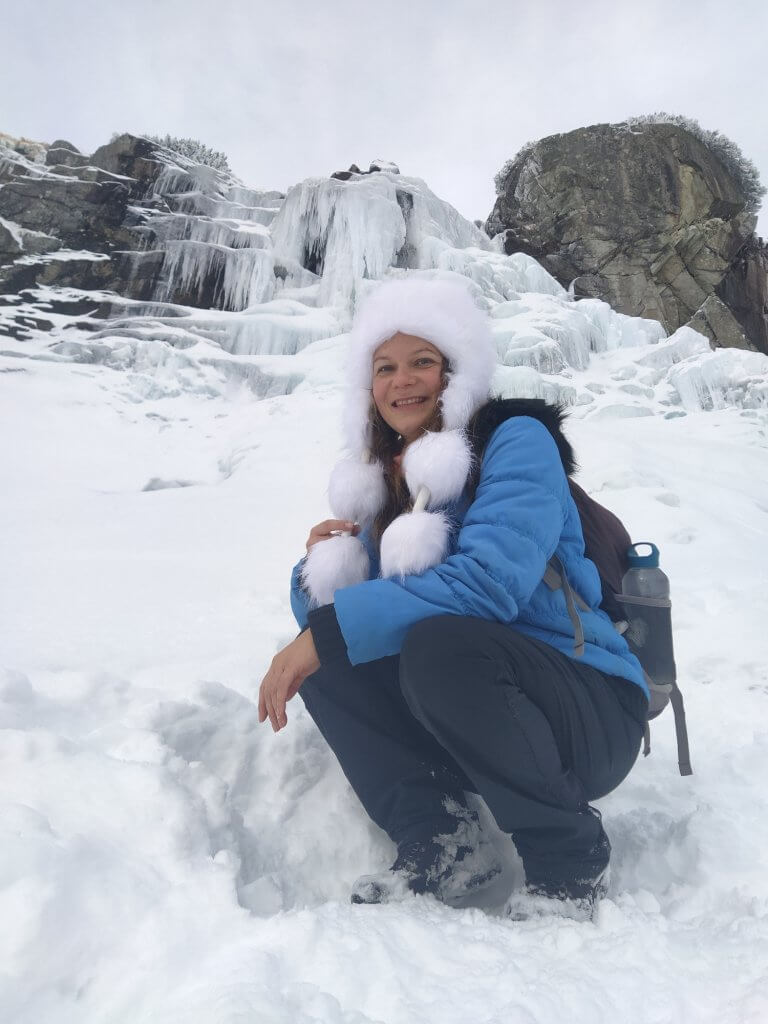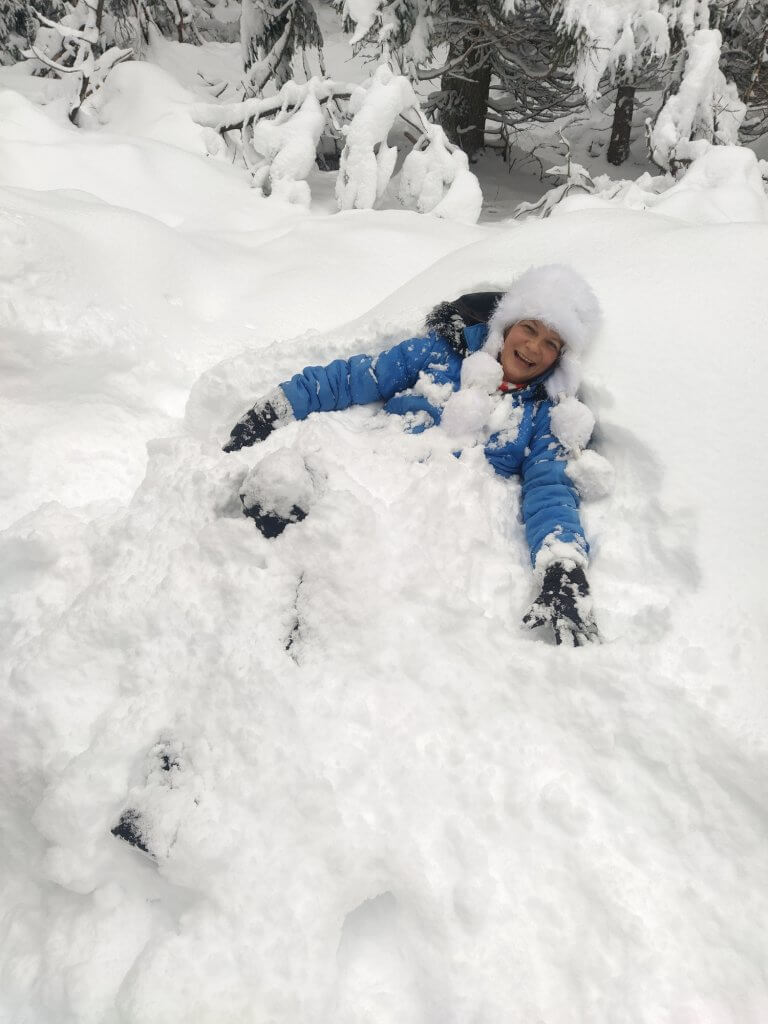 Ascent to Téryho chata (Chalet of Téry)
The ascent to the chalet of Téry during the winter time is for more advanced hikers. Within one day we hiked above 1000 meters of elevation starting from a village Starý Smokovec where we got by train from Poprad. Because the cable car from Starý Smokovec to Hrebienok was closed, we had to hike it up all. Our first break was at the chalet Zamkovského and our second break was taken up at the Chalet of Téry which is at the altitude of 2015 meters. Chalet of Téry is the highest located year-round open chalet of High Tatras where we were served delicious meals for reasonable prices with precious views. The hike at the beginning of January was a bit more difficult, especially in the last pretty steep part where strong wind made our ascent a bit more complicated and adventurous. I truly recommend at least crampons for this winter ascent.
On the way back at Hrebienok we decided to rent toboggans for 8 euro a piece and we were tobogganing all the way to Starý Smokovec which made the end of our full day hike unforgettable.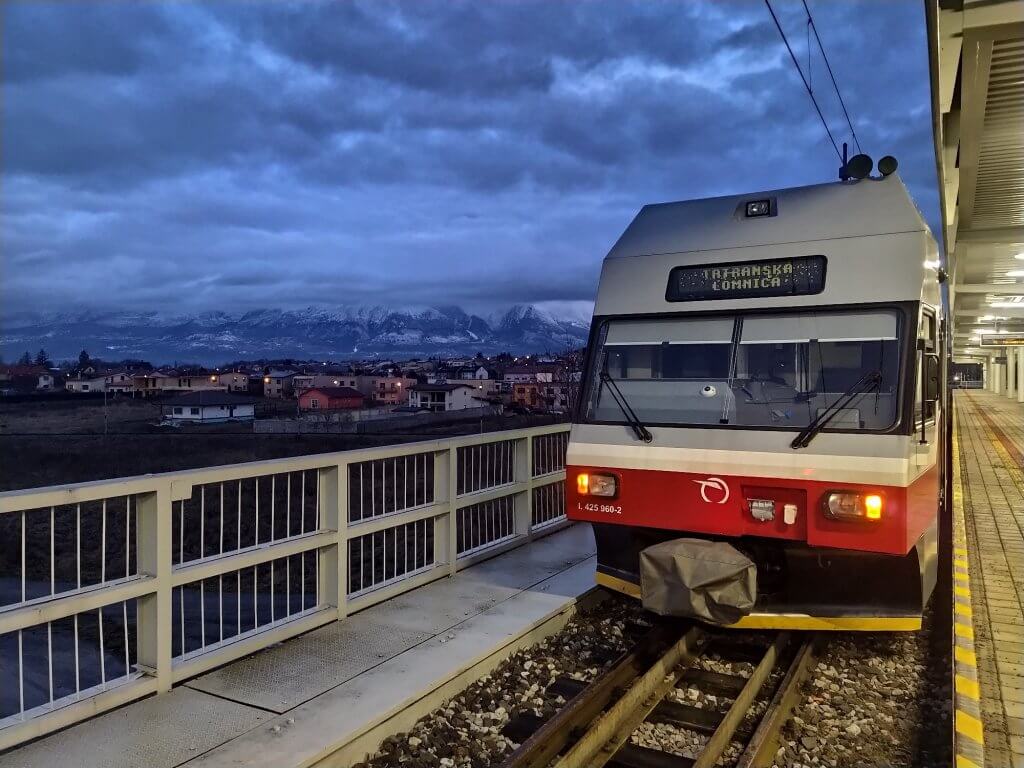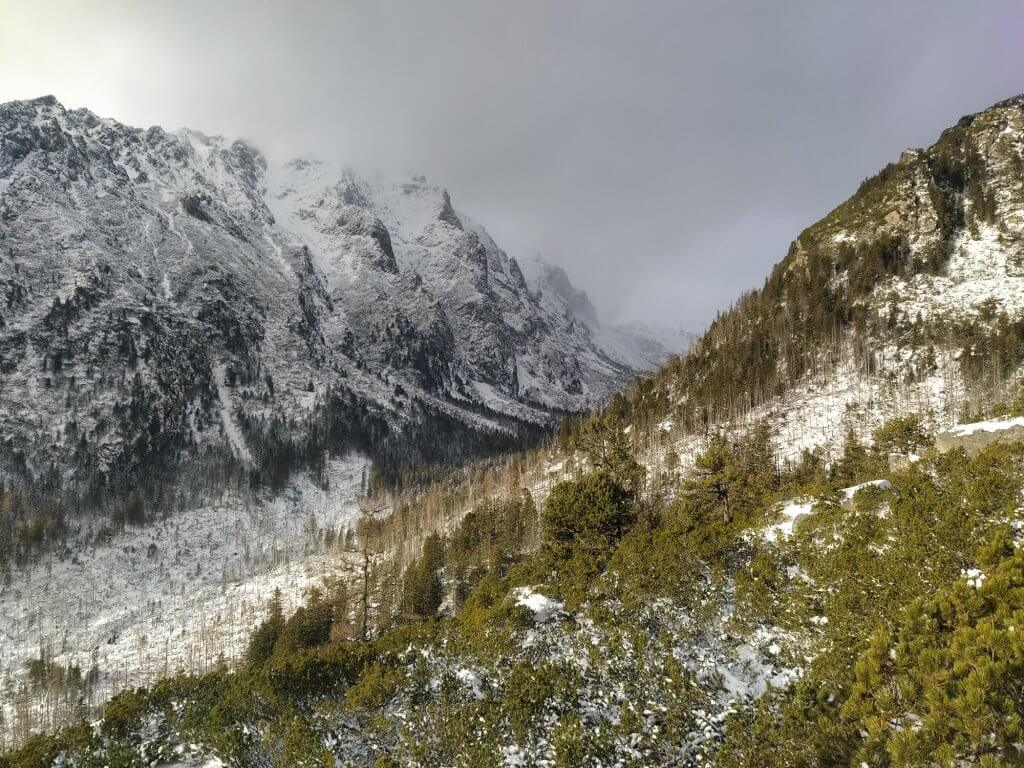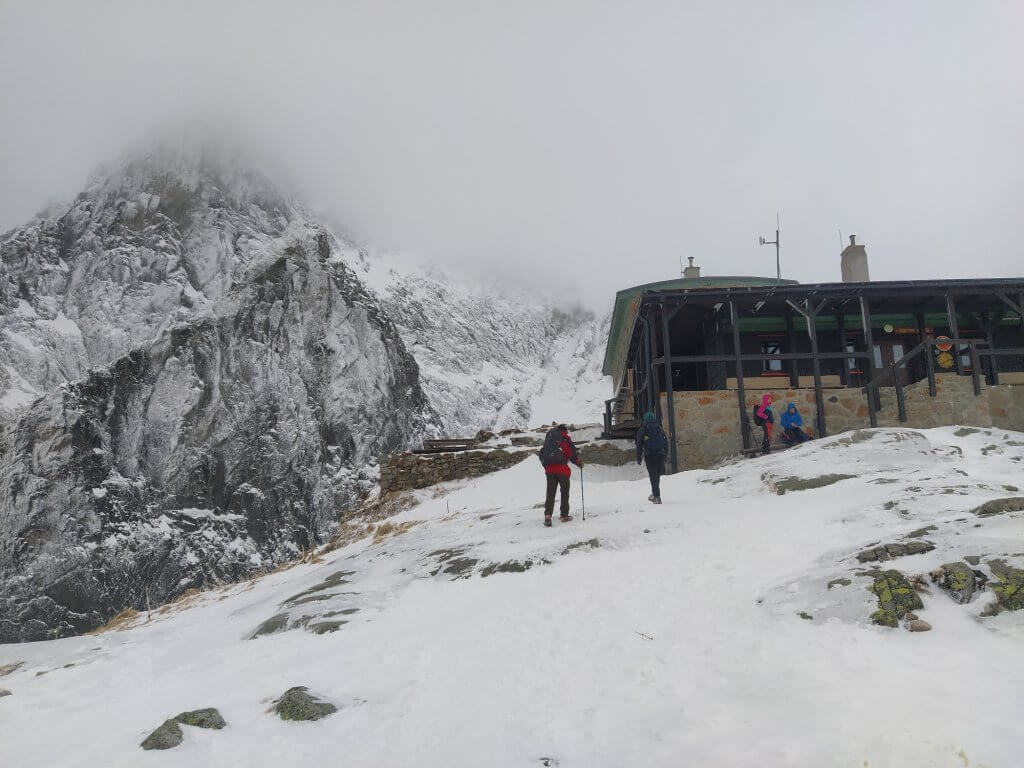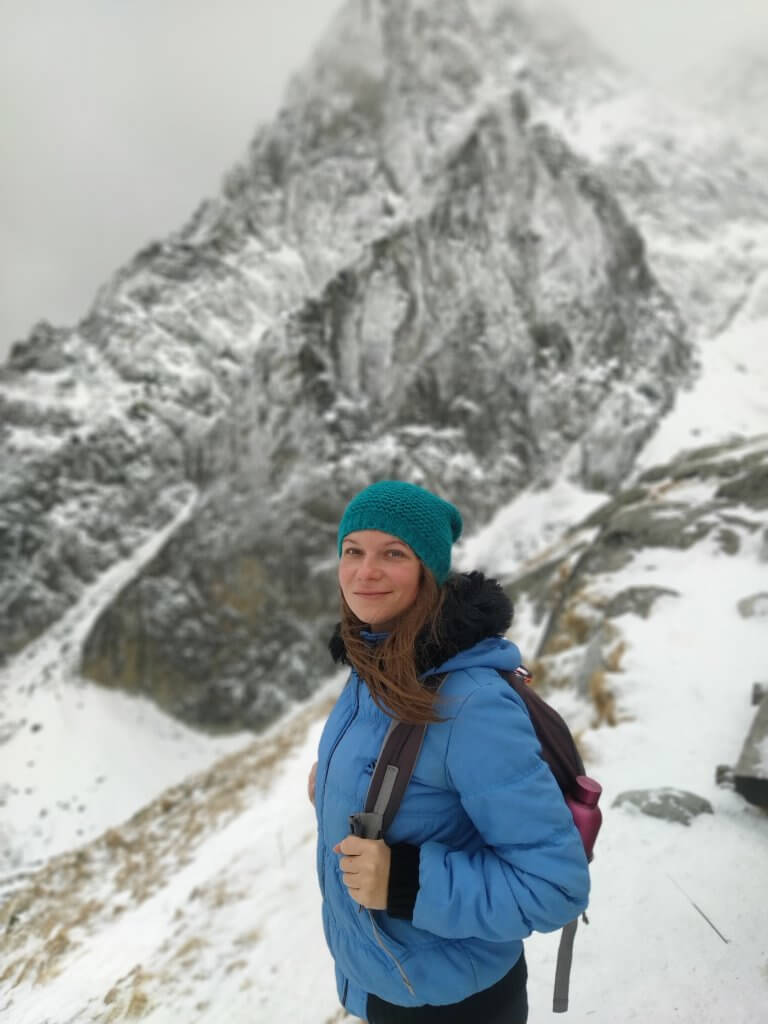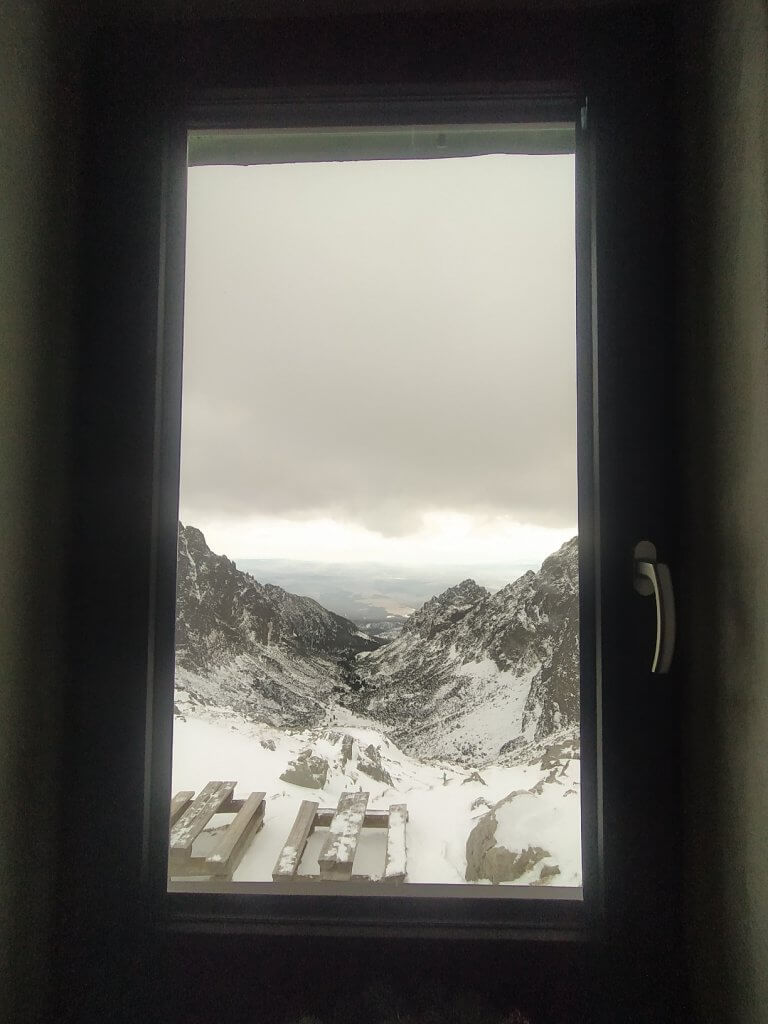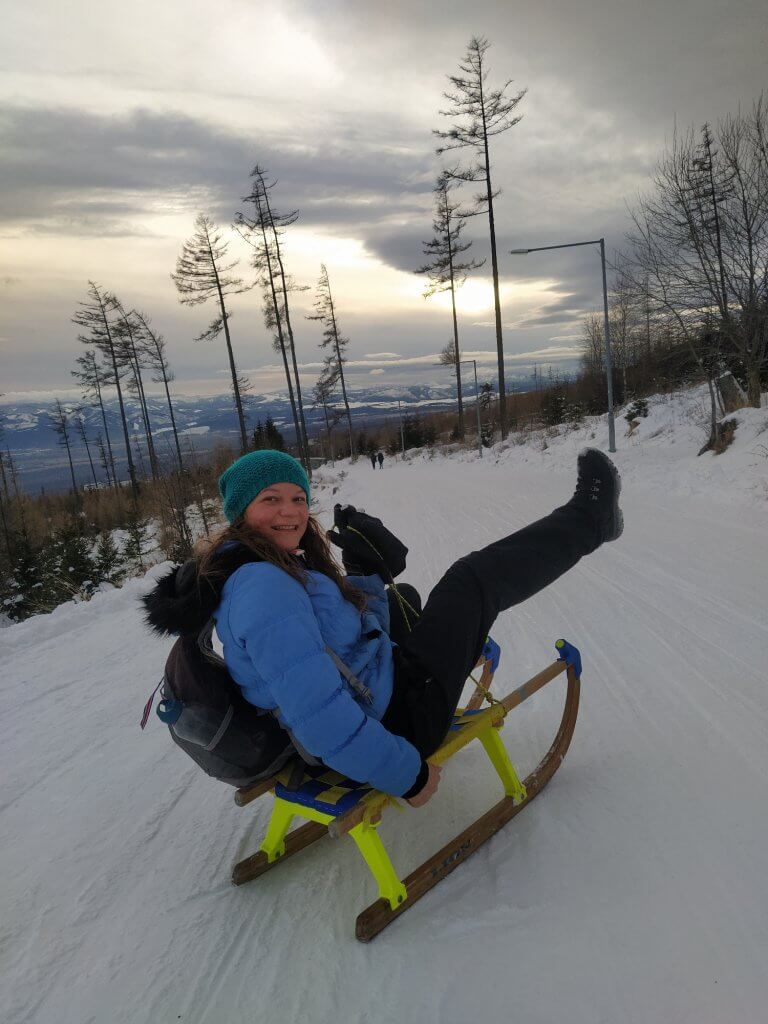 I hope that this article has inspired you to come and visit our beautiful High Tatras even during the winter time. In case you would like to add some extra tips for some nice winter hiking in High Tatras, feel free to do so in the comments bellow.
For more info about winter hiking in Slovakia, CLICK HERE.
If you wish to receive my latest articles on your email and find more inspiration – sign up below.
And if you liked the article and you want to contribute for my future MiliMundo travels, don´t hesitate and do it now.
And if you are interested in articles on CENTRAL AMERICA – click HERE. On SOUTH AMERICA click HERE.
PS: Looking for great travel insurance with great prices for your future travels? Insurance which you can book even when your journey has already started? Have a look at The True Traveller. I am more than happy with them.

Please follow and like us: