Hits: 180
Victoria, or my personal nickname for it – little Vancouver – is a beautiful city located on Vancouver island and at the same time it is capital of British Columbia, Canada. I have been to this precious city twice exploring its beauty so I decided to sum up some useful information which might help you planning your visit to Victoria.
HOW TO GET TO VICTORIA
It´s super easy. If you haven´t booked flight to Victoria (yeah, there is an airport, too), don´t worry. You can simply get by public transportation from Vancouver to ferry terminal in Tsawwassen (bus n. 620 from Bridgeport Station), take a ferry to Swartz Bay (around $17 per way, 1.35 hours of duration, official website for BC ferries HERE) and then a public bus n. 70 or 72 which will get you within an hour for extra $2 to downtown of Victoria. Super easy. 🙂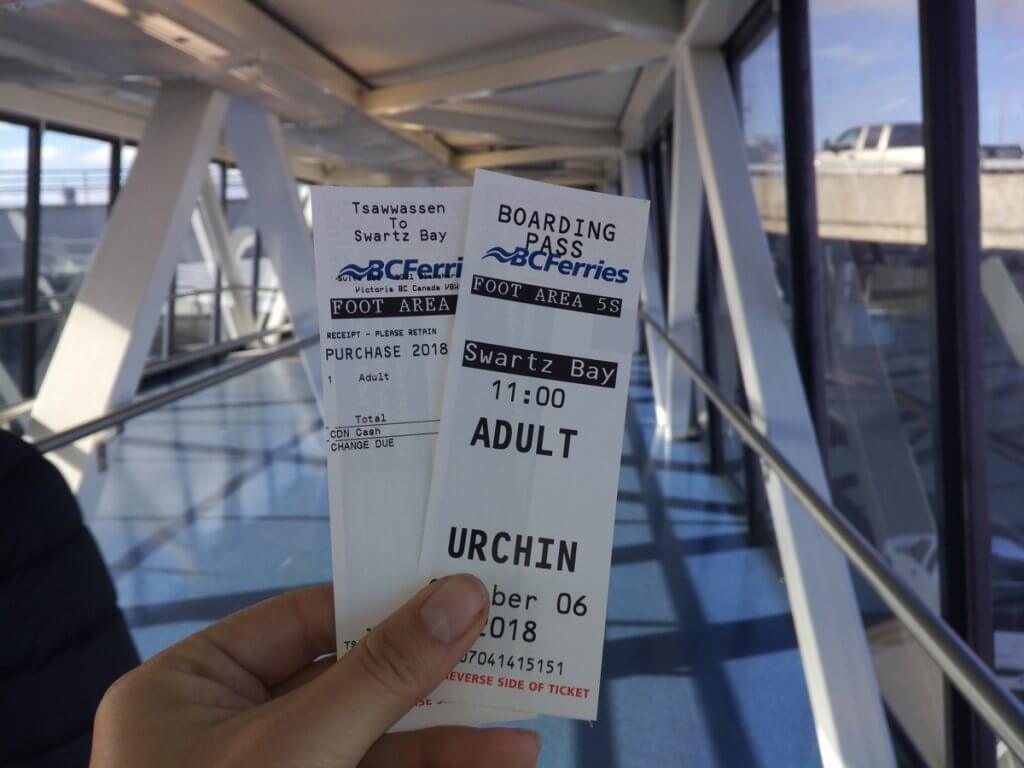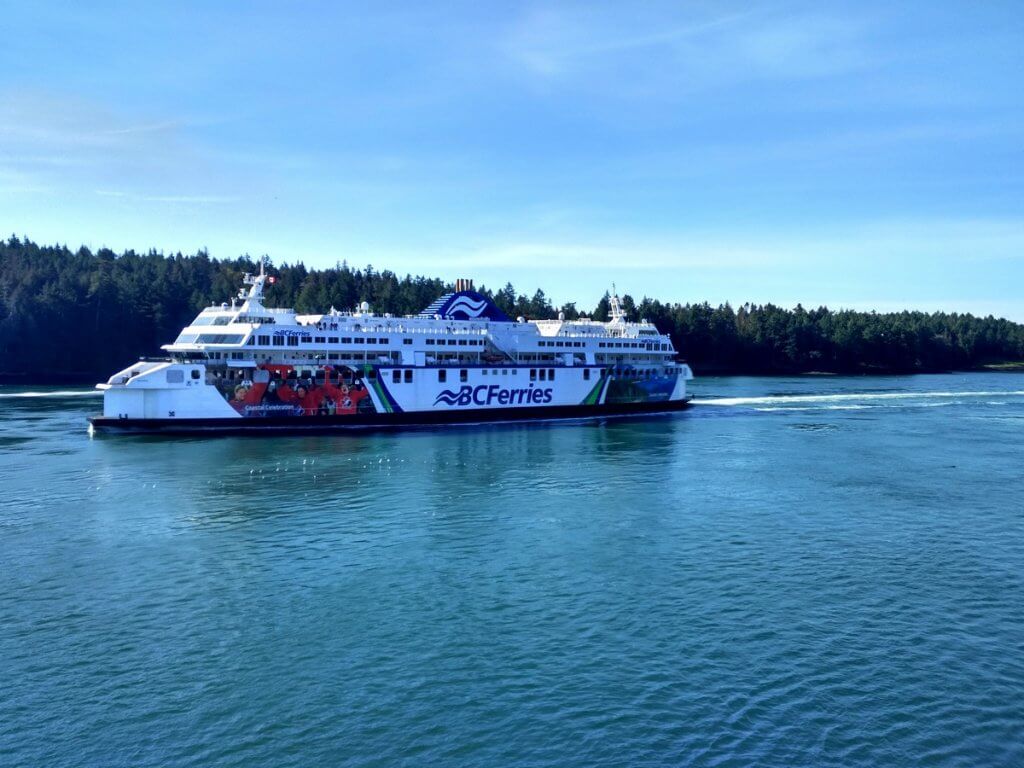 WHERE TO STAY IN VICTORIA
For the first time I stayed at place of Mark, my couchsurfing host who lives in the city centre at perfect location. And it was completely for free. Thanks couchsurfing.
For the second time I stayed at  4* hotel at Delta by Marriott Victoria Ocean Point which is located just across the city centre on the other side of the bridge. Still a great location with great views over Victoria´s harbour and Parliament Building.
For budget travellers who don´t like using couchsurfing, there are bunch of hostels which can be easily booked through booking.com. A good example is a hostel HI-Victoria located in the heart of Victoria for about $26 per night in a shared room. Yeah, Canada is not a cheap country.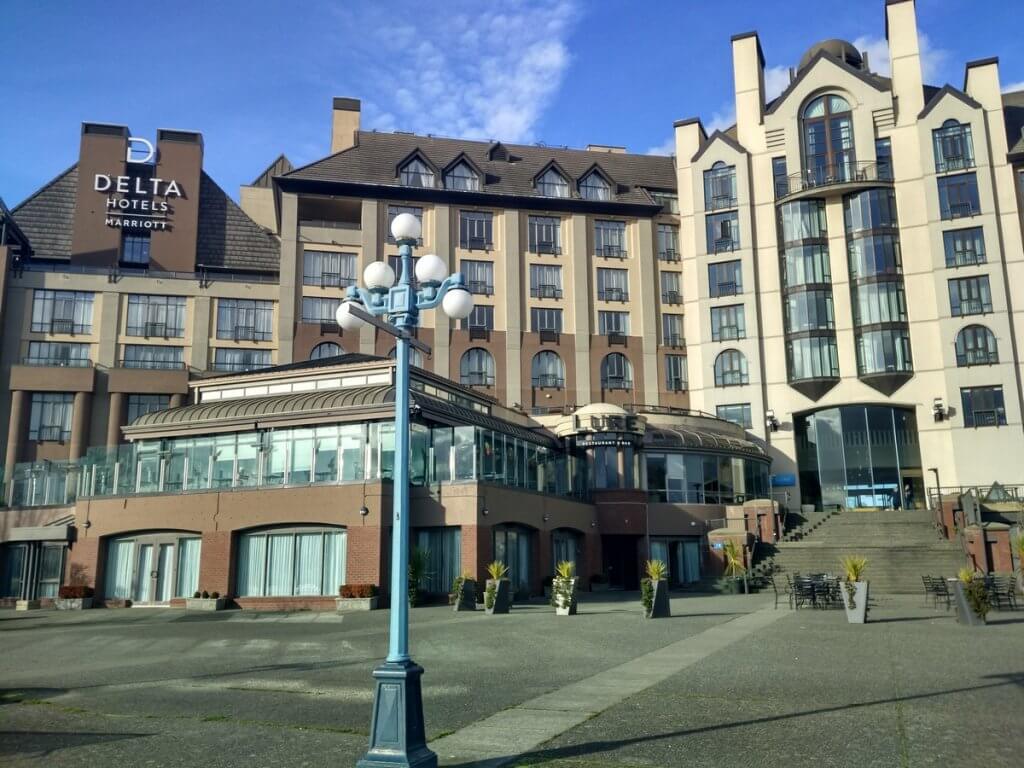 WHAT TO DO & SEE IN VICTORIA
Victoria is a place with population of around 85 thousands (so compared to Vancouver it is pretty small) but there is still a lot to do & see. I have been there twice (once in October and once in January) and I am pretty sure I will go there one more time during summer time.
My TOP 1 spot is definitely the Building of British Columbia Parliament which is located at the heart of Victoria. It is beautifully decorated with lights so it is worth seeing it also during the night.
My TOP 2 is a relaxing walk through the harbour of Victoria where you can observe landing water airplanes, dozens of boats docked there and calm sea. During the sunset it is even more magical.
My TOP 3 is a motorbike ride along the beaches in and out of Victoria. My favourite was Gonzales beach. 🙂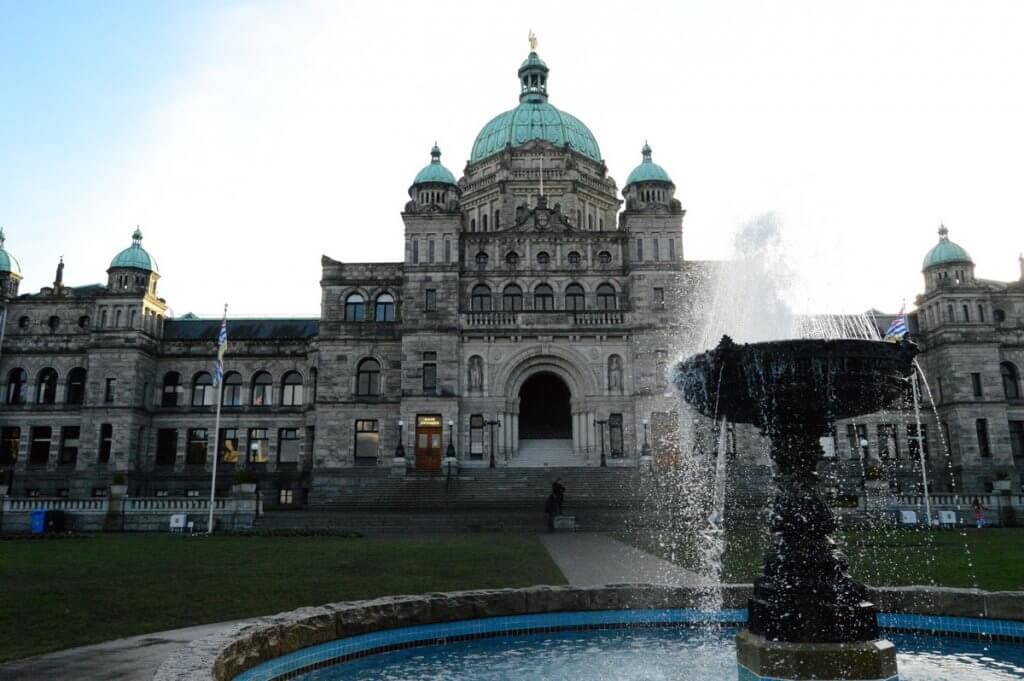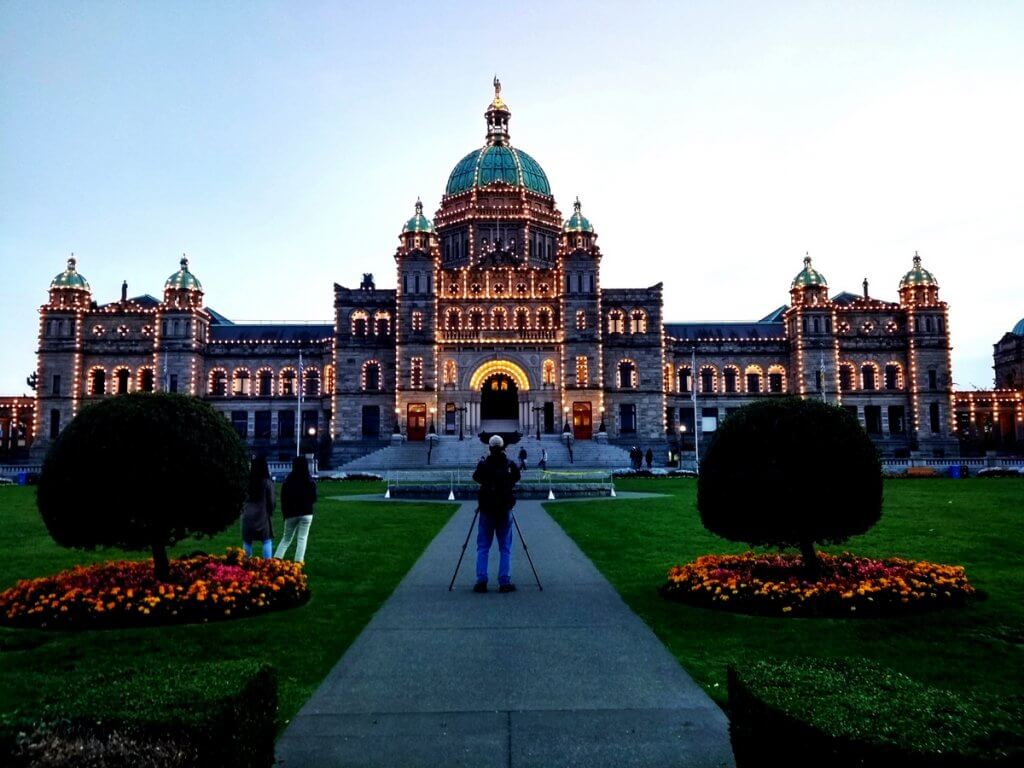 Many people say good things about Craigdarroch Castle, Fisherman´s wharf and Butchart Gardens. I haven´t visited them personally but there is still time to do that. Because I am planning to return again. And if you wonder where to eat in Victoria, I highly recommend Flying Pig restaurant located on Yates street in the centre of Victoria, super close to the harbour. It is a restaurant which offers a bit of everything – from delicious seafood to unique steaks. Moreover, it belongs to chain of restaurants for which I work in Vancouver. 😉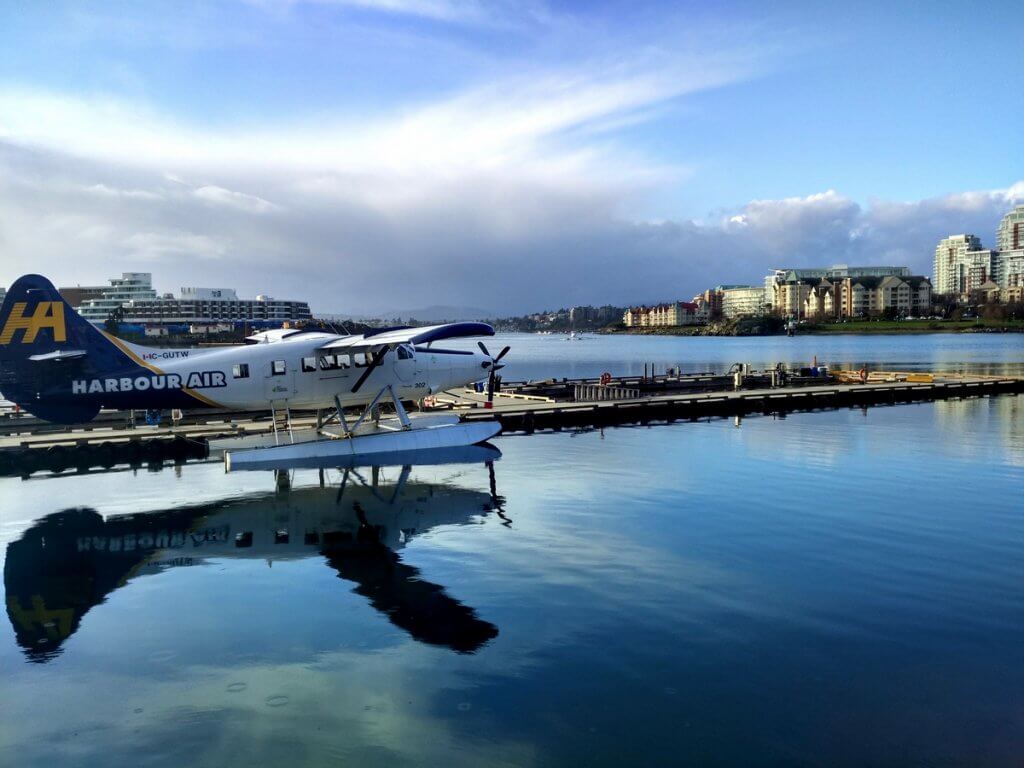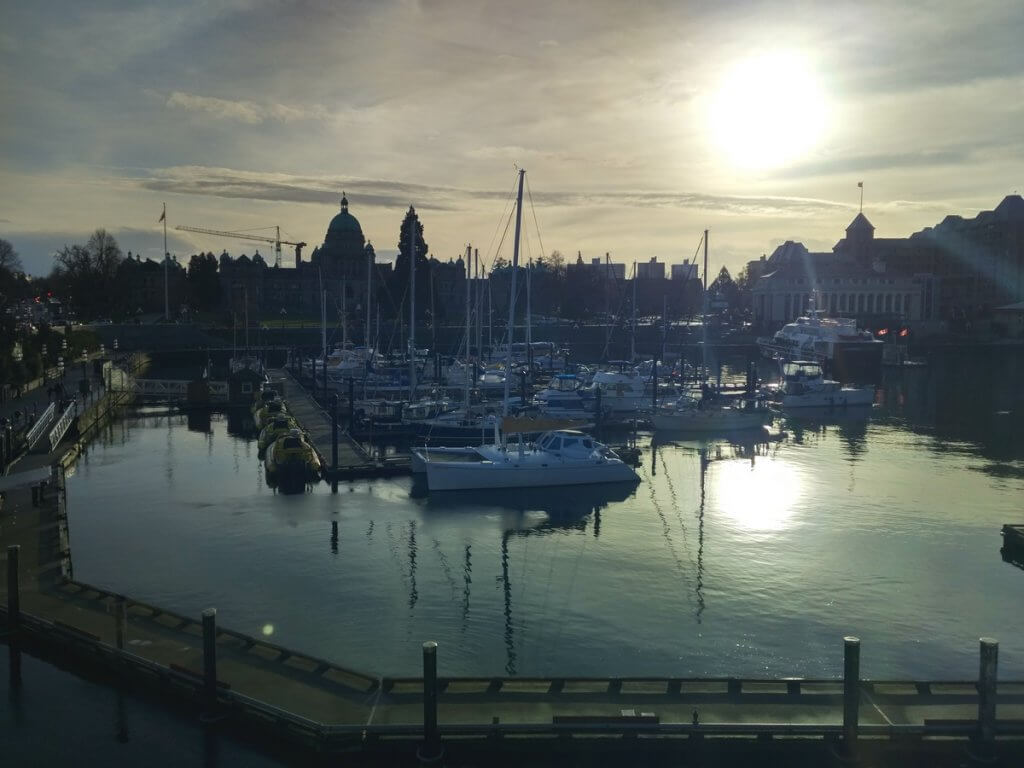 Would you add an useful tips and tricks for Victoria? please feel free in the comments below. And if you are interested in Vancouver, click HERE to find out my TOP places of Vancouver especially during summer time.
 PS: If you are out of time and you don´t mind spending some extra money, have a look at a day trip to Victoria from Vancouver organized by a travel agency. It is not my type of travelling but I truly understand people who prefer such help of agencies. Our time and energy are precious. 🙂
If you wish to receive my latest articles on your email, sign up below.
And if you want to contribute for MiliMundo travels, don´t hesitate and do it now. 🙂
And if you are interested in articles on CENTRAL AMERICA – click HERE. On SOUTH AMERICA click HERE. 🙂
PS: Looking for great travel insurance with great prices? Insurance which you can book even when your journey has already started? Have a look at The True Traveller. I am more than happy with them. 🙂

Please follow and like us: