Hits: 228
Many people might tell you to skip Southeast of Southern Island of New Zealand. That there is nothing to do or see, however, I dare to disagree. We spent around one week travelling around South-eastern coast and experienced one of the most unforgettable moments of our journey. So have a look at our list of places you should visit while visiting Catlins Park and its surrounding.
Waimate (wallabies cuddling)
Around Waimate, located around 160km North of Dunedin, is a place where you can feed and cuddle tiny wallabies (kangaroos). Unfortunately, we hadn´t known about this spot before heading to Dunedin so we haven´t visited this place (yet!) so don´t make such a mistake in case you are an animal lover and you want to cuddle small kangoroos which are surprisingly considered to be pests of New Zealand.
Shag Point Lookout (fur seals)
Shag Point Lookout is located around 60km North of Dunedin and it´s an amazing place for watching typical kiwi fur seals from pretty close distance.  We watched one that was around one meter distant from us. A very cool experience.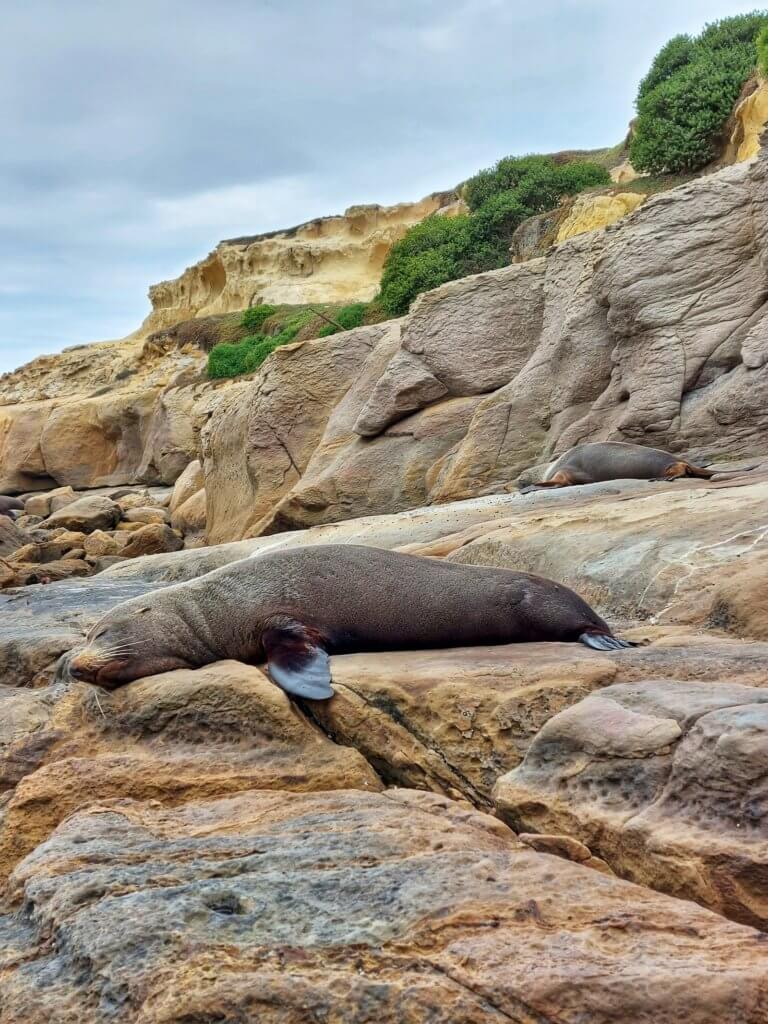 Dunedin and its surrounding
When I travel I usually try to avoid bigger cities, there are not on my bucket list, however, we found a couchsurfing host close to Dunedin so we decided to pay a visit to the biggest city of Southeast of New Zealand. What I can recommend is to visit Signal Hill Lookout which will offer you pretty nice views over the city and the Pacific ocean. Besides that, pay a visit to its famous beaches such as St. Clair beach, Tunnel beach or Brighton beach.
Tunnel beach is actually little hike and you will have to descend and ascend some tiny hills and also go through a little tunnel at the end of which you will find this gorgeous beach surrounded by majestic rocks. Definitely recommended!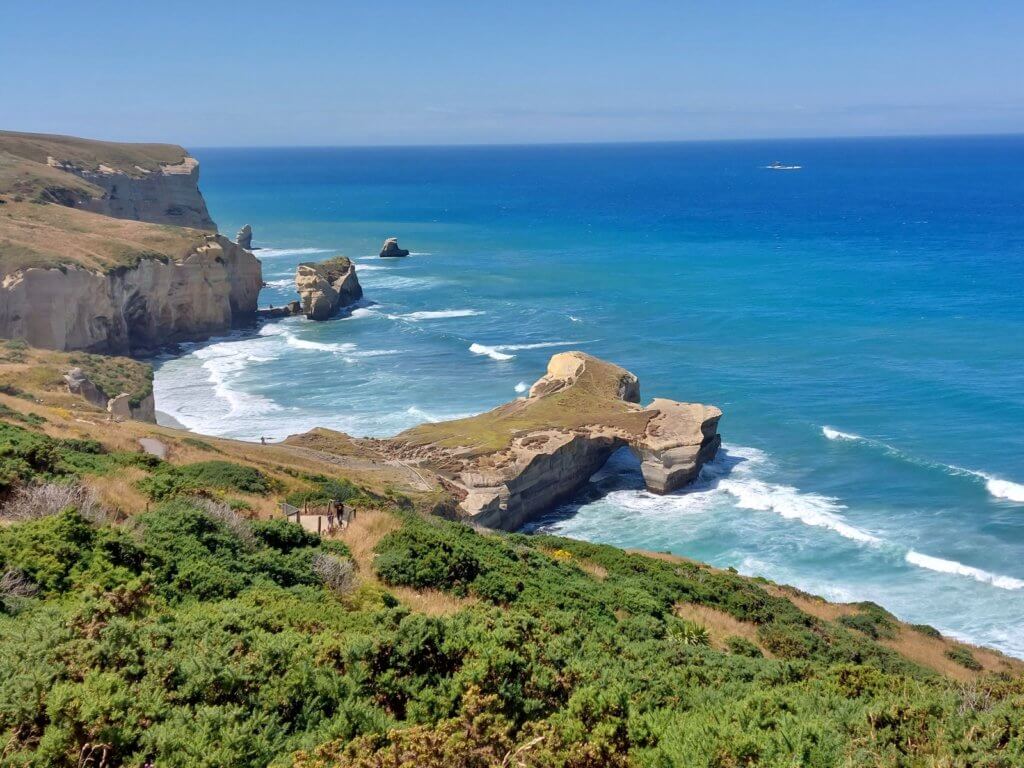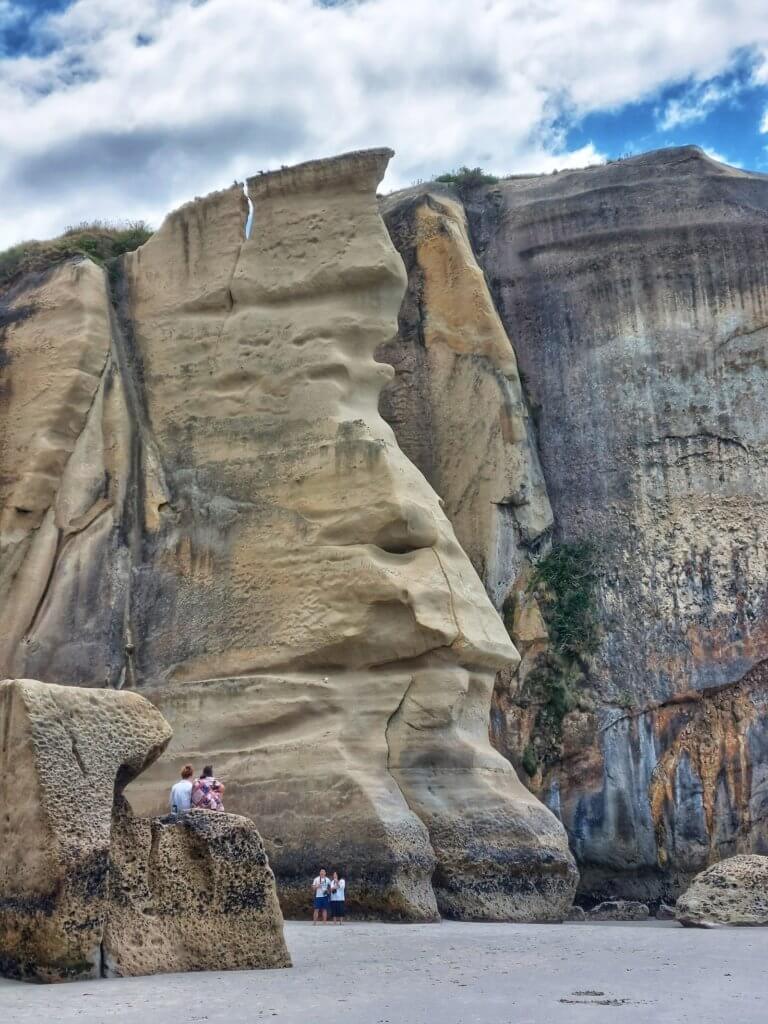 Nugget Point Lighthouse (yellow-eyed penguins watching)
Around 110 km South of Dunedin is a magical place called Nugget Point. It´s a lighthouse which is recommended to visit during sunset or sunrise. We did it at sunrise and it was simply magical. Few km from this place you can watch one of the rarest species of penguins (yellow-eyed), however, these are mainly spotted before the sunrise or at the sunset. During the day they are out the in the ocean swimming and "hunting".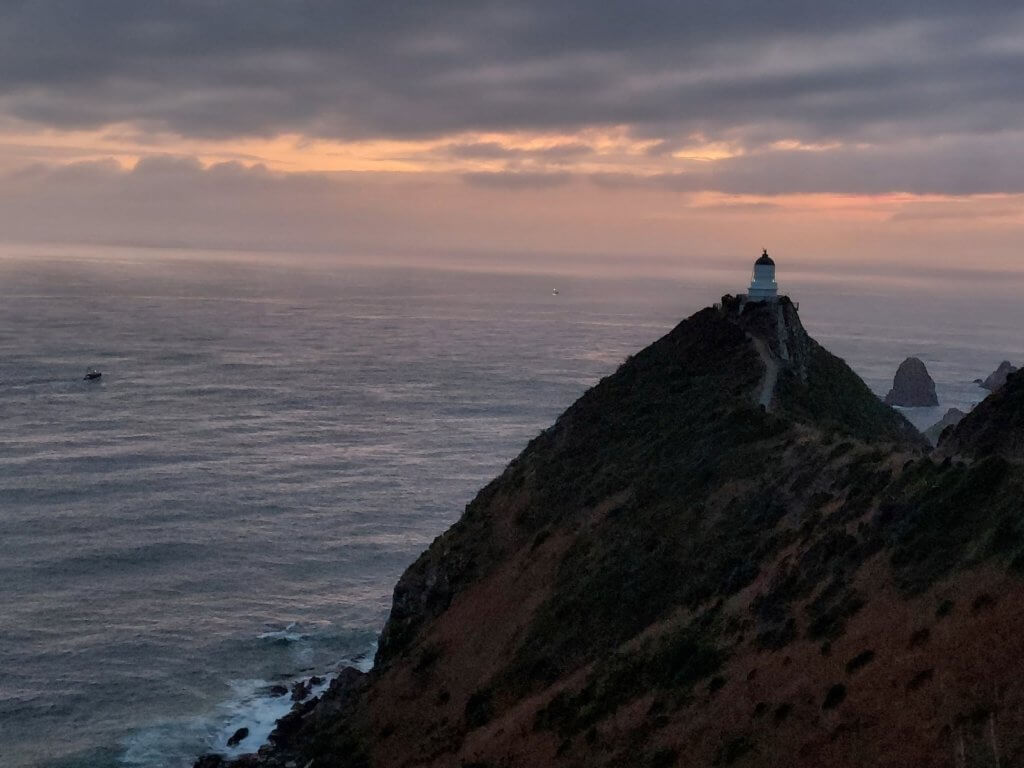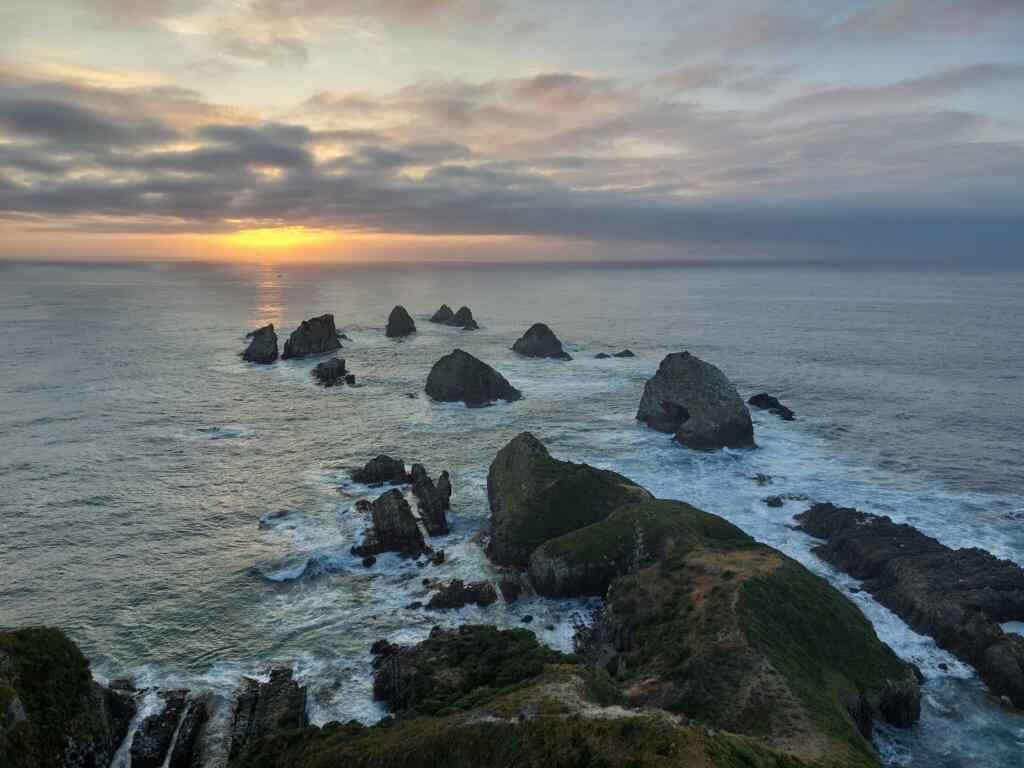 Jack´s Blowhole
Jack´s Blowhole, located around 120km South of Dunedin, is a natural sea cave that is 55m deep, 144m long and 68m wide and around 200m inland from the sea connected by a subterranean tunnel.  Jack´s Bay connects to a walking track which actually leads to this blowhole. It is a nice one hour return walk across farmland marked by painted poles.
Cool experience was meeting a local kiwi guy Peter who showed us his beautiful property, his B&B place (Jacks Bay Retreat) and a very lazy sea lion chilling next to his house.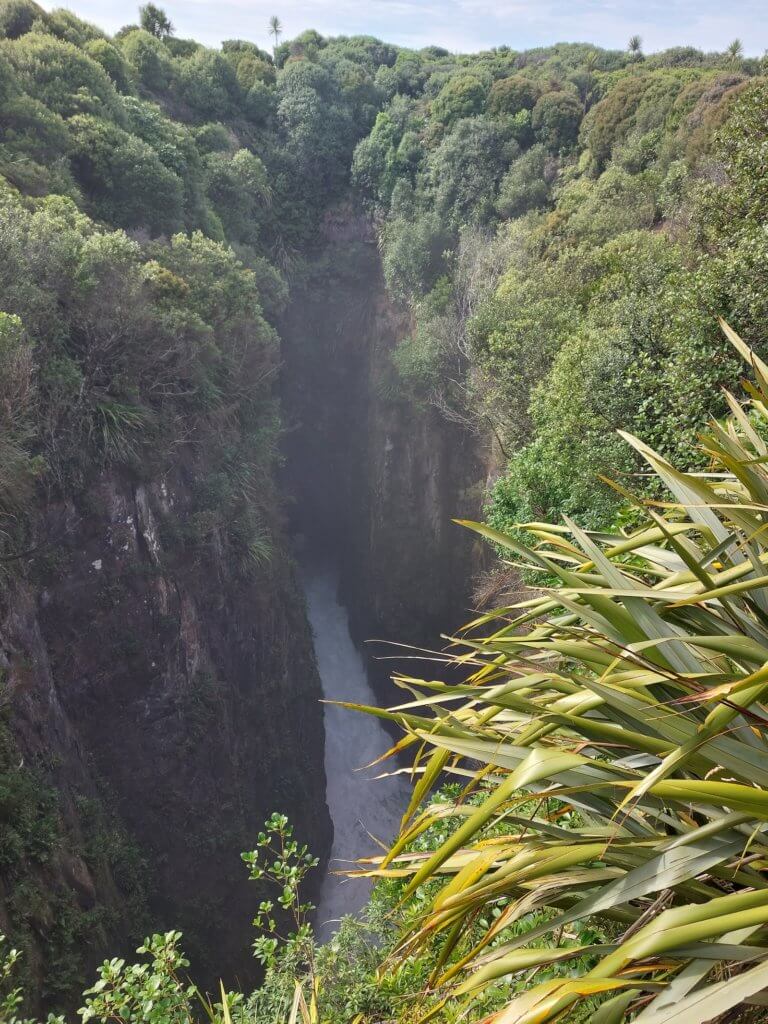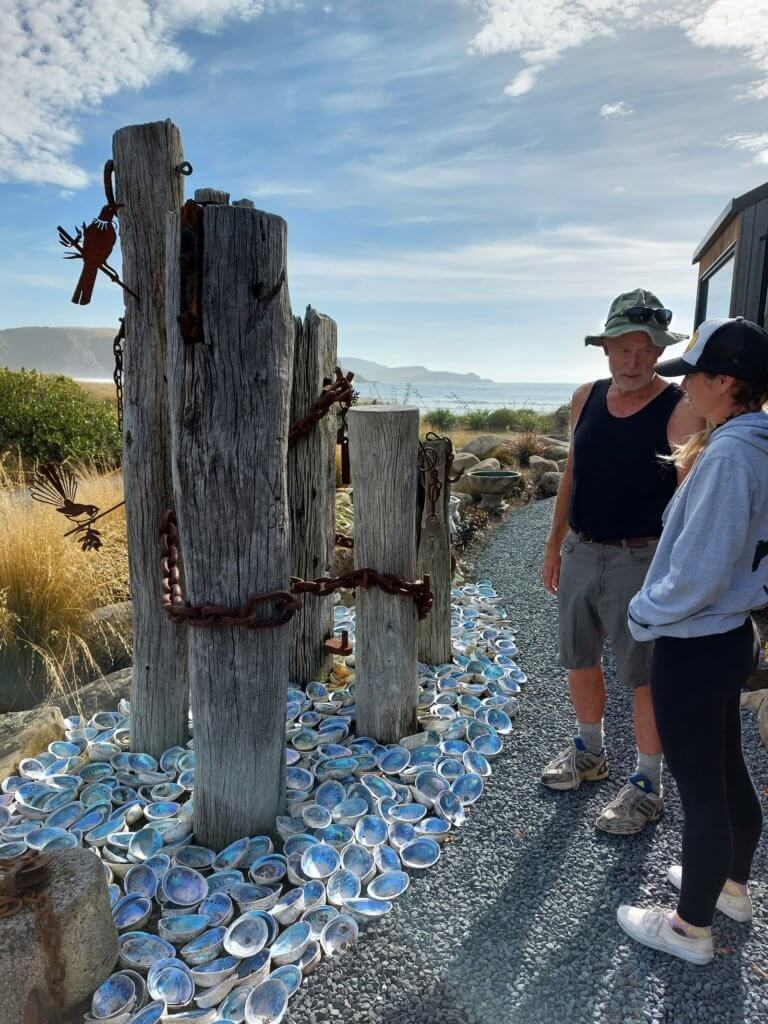 Waterfalls of Catlins Park
During our travelling we visited couple of nice waterfalls in The Catlins Park. To the nicest one definitely belongs McLean waterfalls, long cascade waterfall where you can get by exploring bit of kiwi green forest. Other waterfalls we visited are Matai Dalls, Horseshoe falls (they are at the same place actually) and Purakaunui falls. And mentioning Purakaunui falls, don´t skip overnight stay at its Purakaunui campsite which cost 15 dollars per person/per night (January 2023). One of the best camp sites so far – a place surrounding by Pacific, rocky cliffs, greenery and nice beach. And no phone reception!!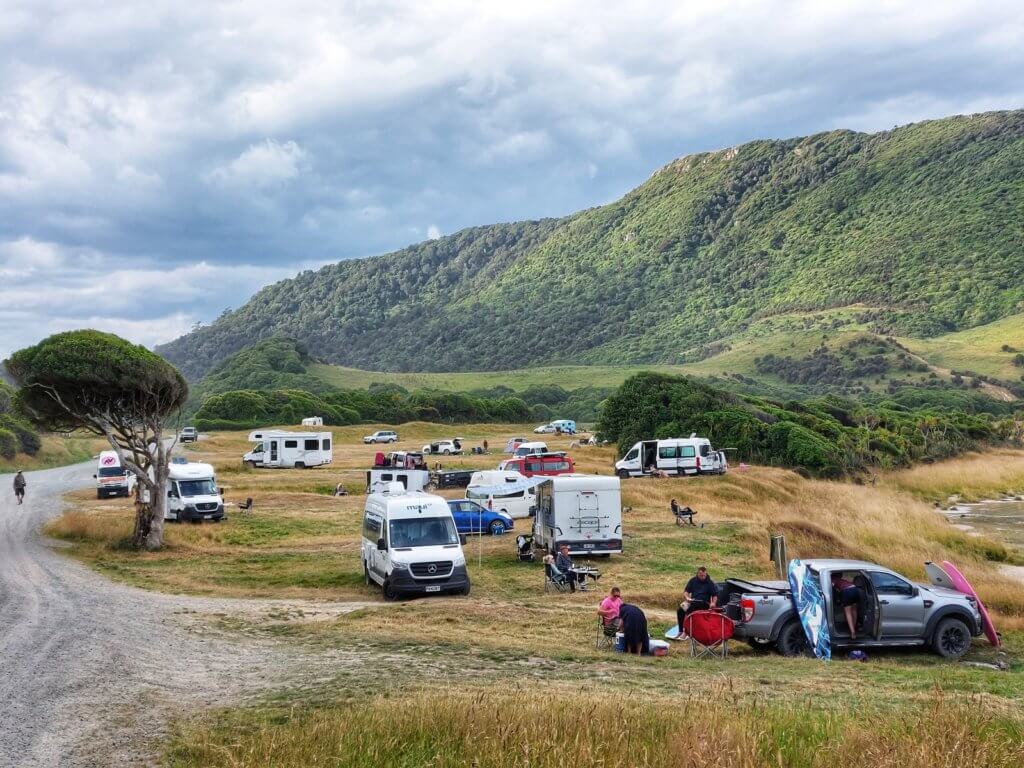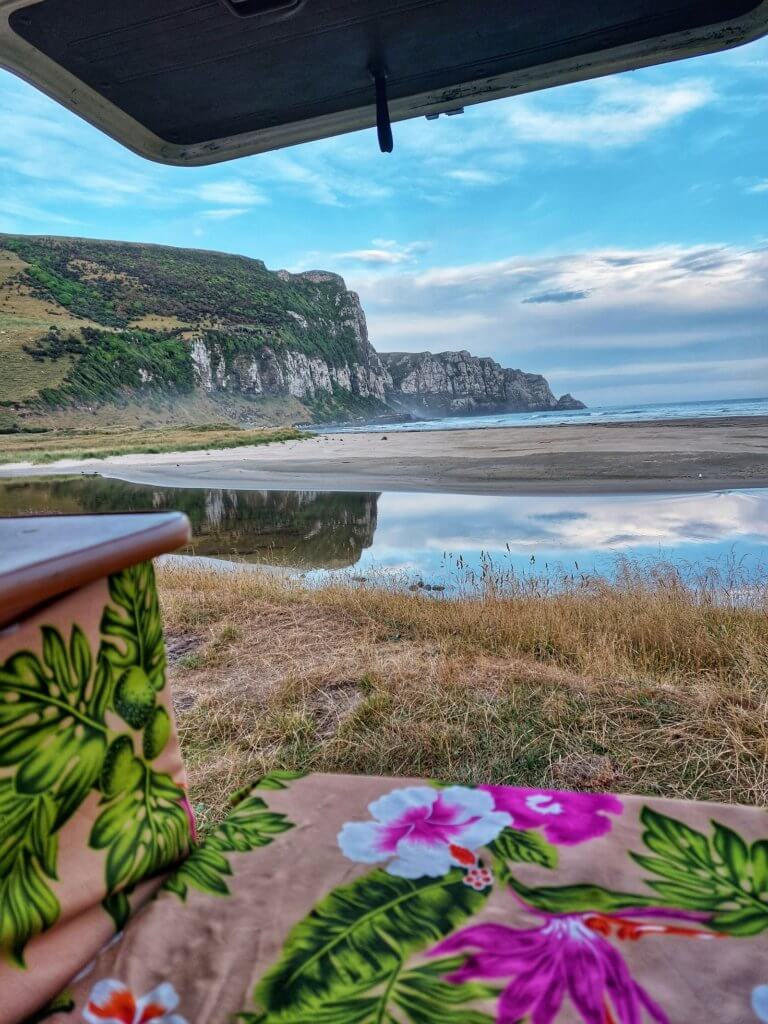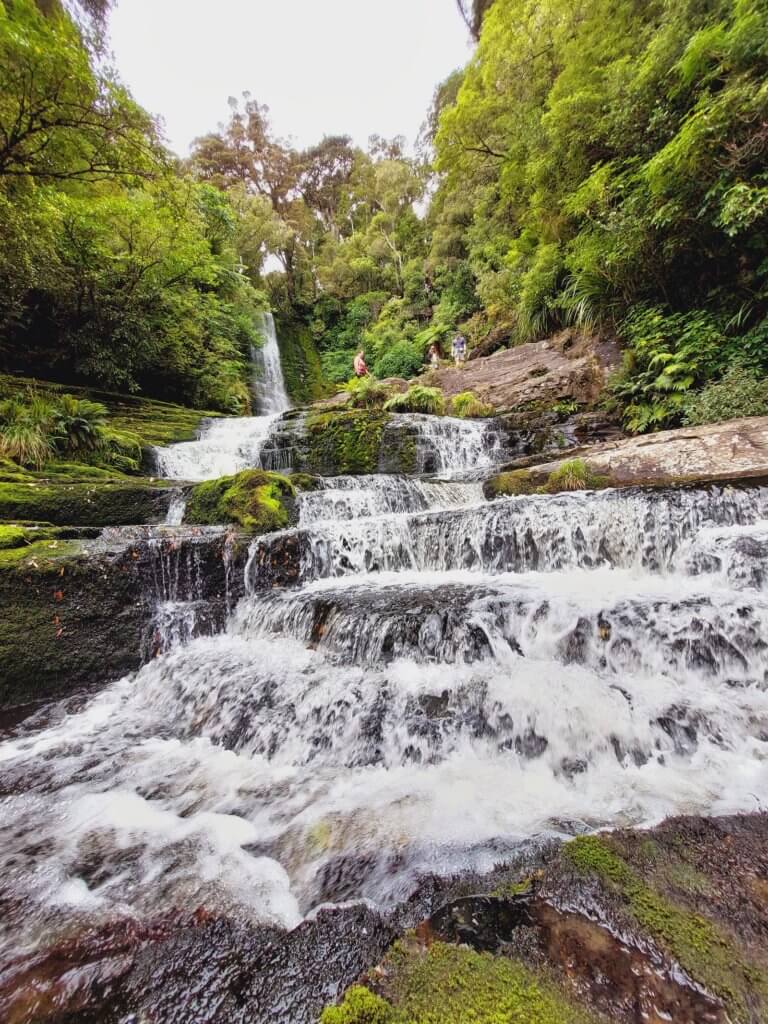 Lost Gypsy gallery
The best 8 dollar ever spent was for the entrance fee to the weirdest gallery of all times – the Lost Gypsy gallery. The gallery opened in 1999 and the owner takes 6 months OFF every year to create new extraordinary pieces of art. This gallery is difficult to be described. You can find there one of the rarest pieces of art you can´t even imagine. Definitely worth paying a visit.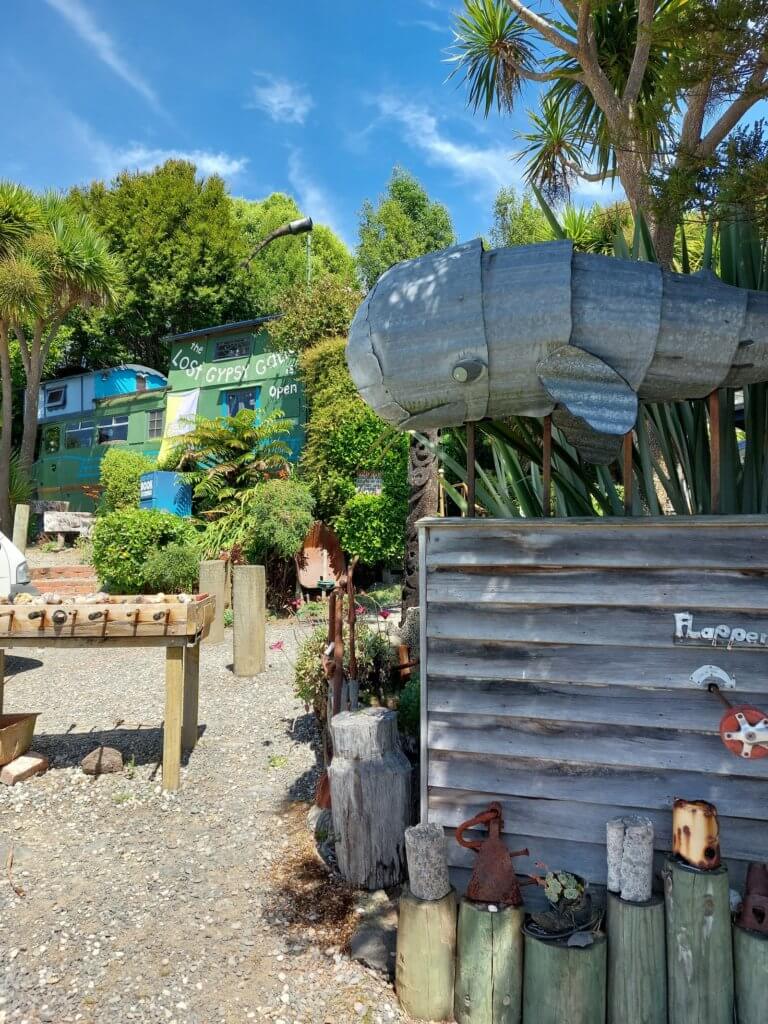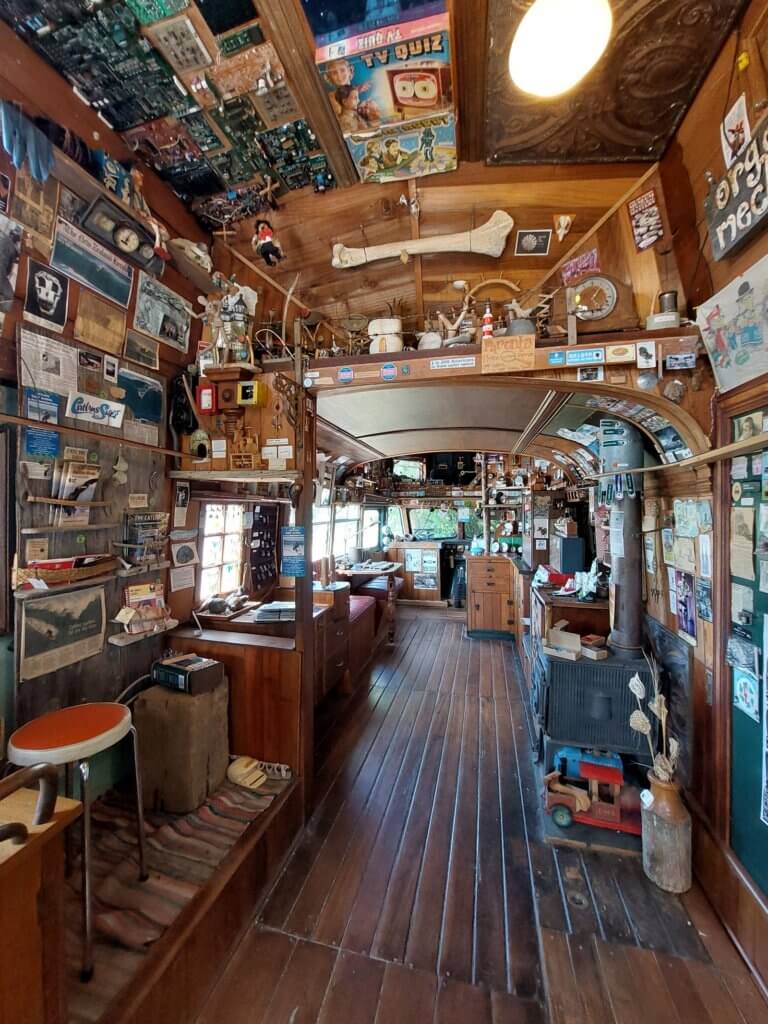 Cathedral caves
Cathedral caves are located around 100km East of Invercargill. You can drive up to the main parking spot of Cathedral caves in spite of really badly steep looking start of the gravel road that leads there. At the parking lot you will have to pay a fee of 10 dollars per person, walk around 20 mins through beautiful green forest in order to get to the beach full of sea caves. Cathedral caves belong to the TOP 30 longest sea caves of the world. No guide needed but head torch would come in handy.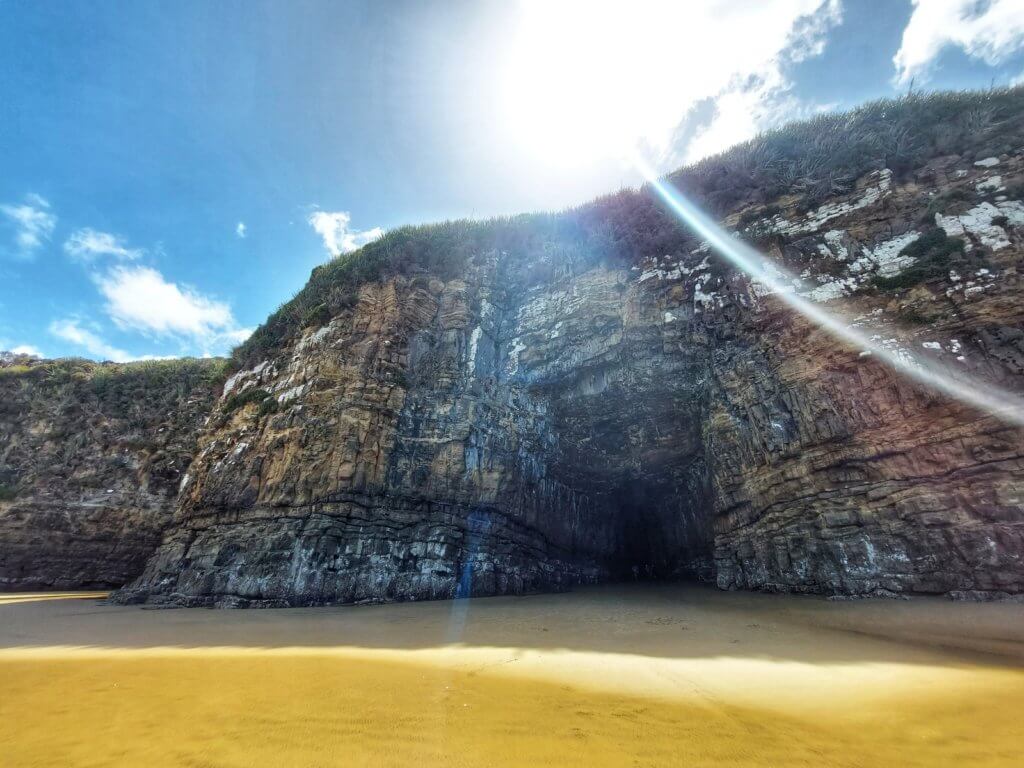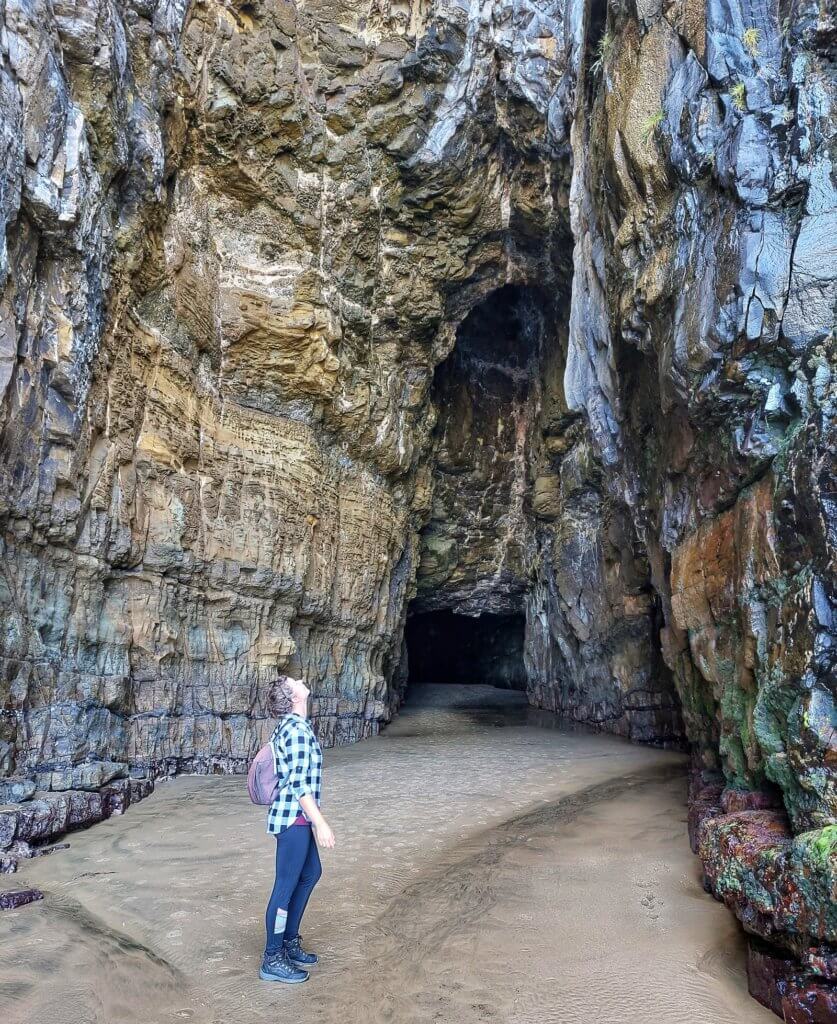 Curio Bay
We were not very lucky while visiting Curio Bay, however, this place is also famous for watching yellow-eyed penguins and at close-by beach you can swim with the smallest dolphins in the world. SO yeah this place should be on your bucket list and you should google out the best times for visiting these place so you can see something (not like us haha).
Invercargill and its surrounding
People told us not to go to Invercargill, that it´s a shithole and there is nothing interesting at all. Let me again disagree. We spent three nights in Invercargill and so far I have had the best dancing night in Invercargill in its Irish bar.
But more importantly we were hosted by a very cool couchsurfing host John who also had a little farm with some pigs, cows and sheep and he let me fulfil my little kiwi dream. For the first time in my life I shore a sheep which is probably the most traditional thing you can do in New Zealand. John also explained us a lot about farming, sheep "crutching" (sheep shearing from the rear end of a sheep, hygiene purposes) and we also watched some kiwi movies together.
Apart from personal experience thanks to couchsurfing in Invercargill, I also recommend to visit its beautiful Queen´s park where you can have a picnic or just listen to kiwi birds and just chill and relax. And the same can be done at close-by Oreti beach.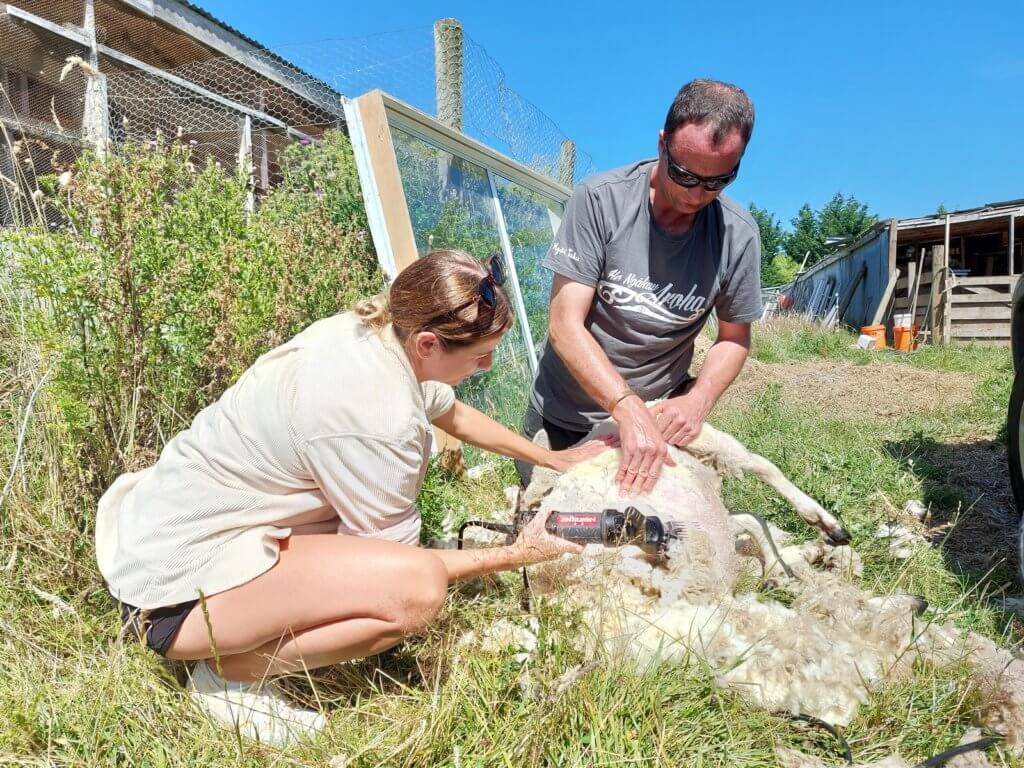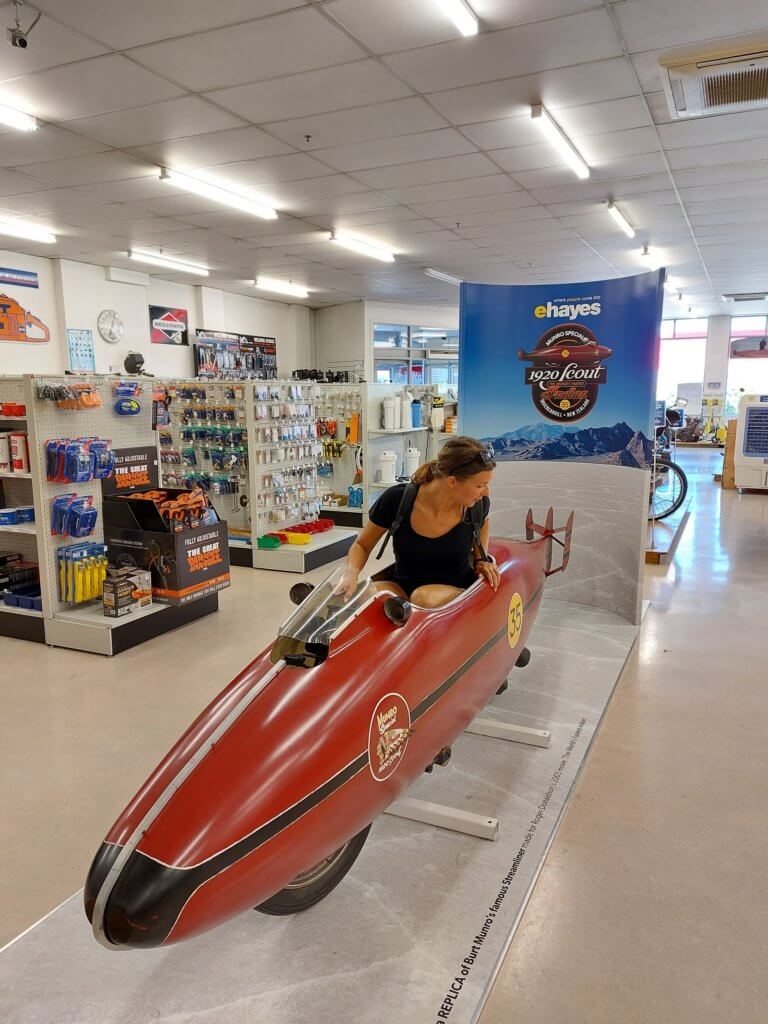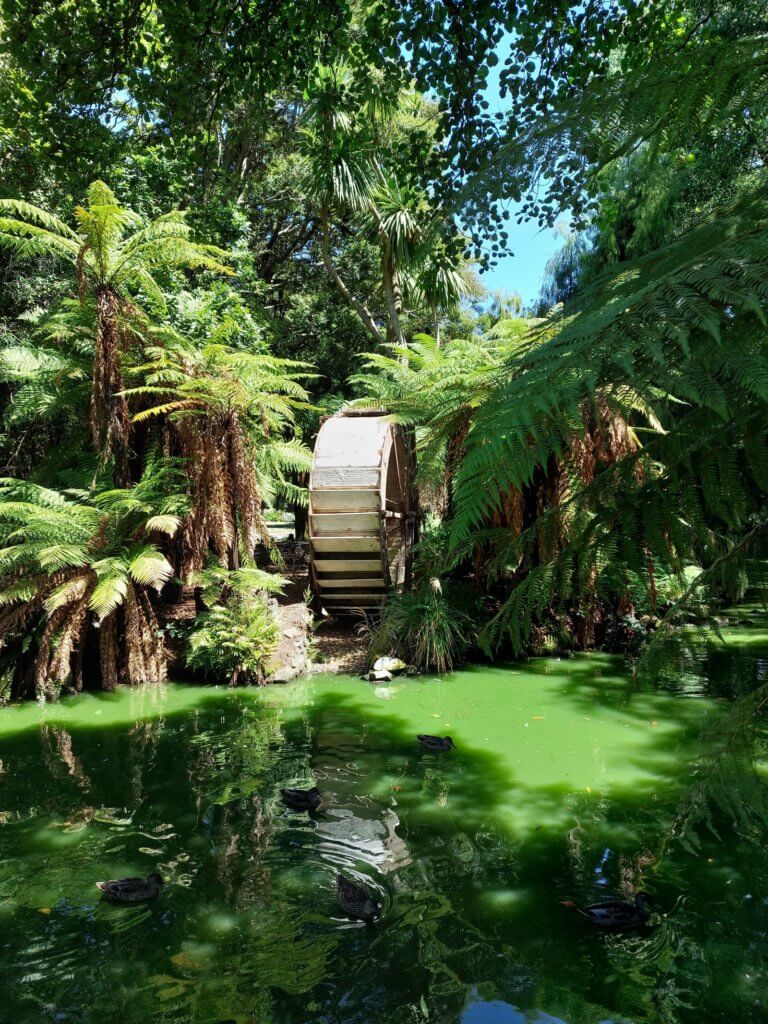 Clifden Caves
Clifden caves are located around 80km West of Invercargill and I consider it as a "must see" and a place where you can marvel at the limestone creations. Its length is 300 meters so allow yourself at least 45 mins for its exploring. Don´t forget your head torch (phone light won´t be sufficient) and make sure you don´t suffer from claustrophobia. Certain parts of cave´s passages are super narrow, very dark and filled up with little water ponds which we were somehow able to walk around without falling down and getting wet. And all is done without any professional guide, there is no fee to enter this cave and I find it to be a very unique off the beaten place of New Zealand.
 It was a very adventurous experience which will stay in my memory forever!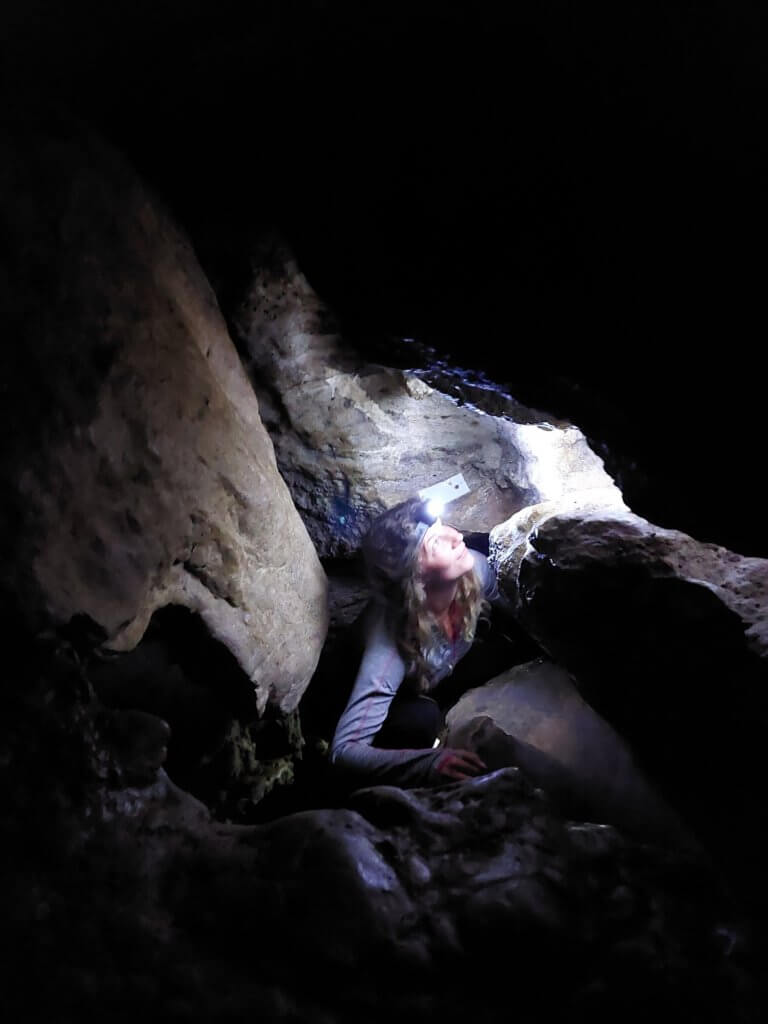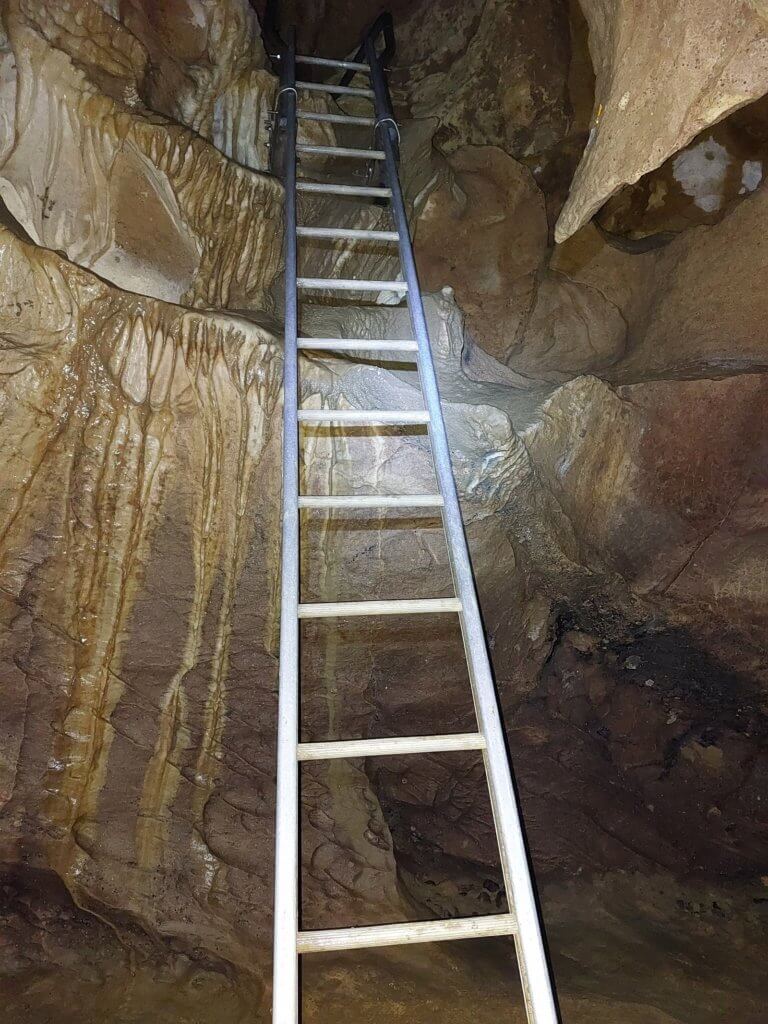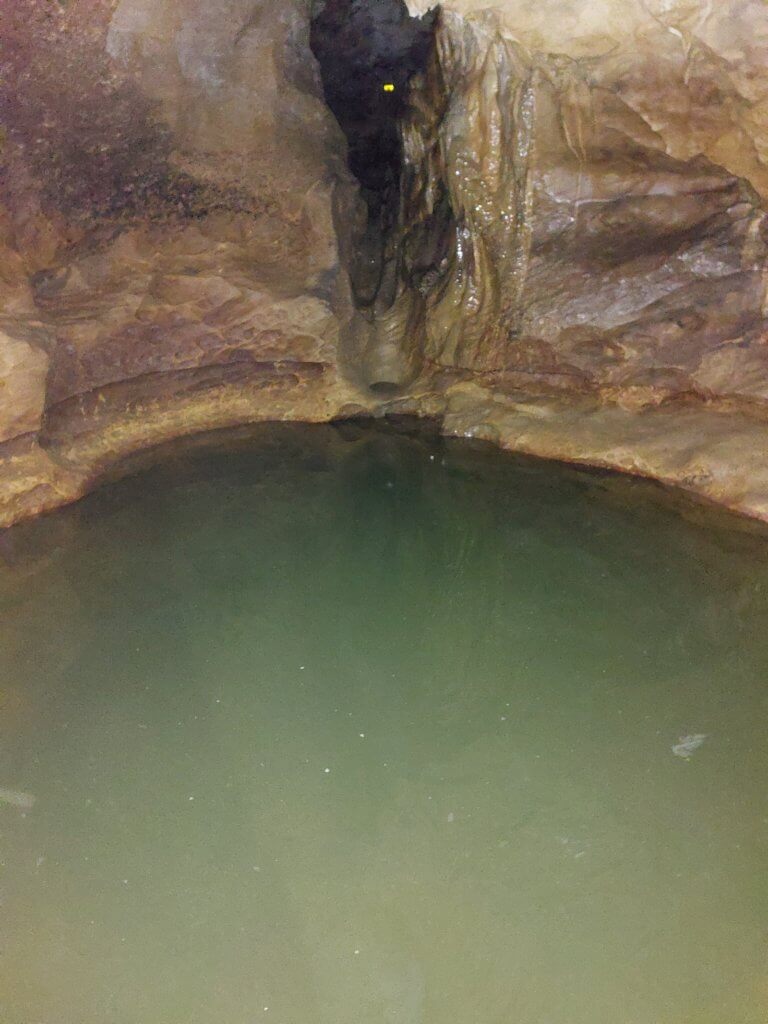 Do you have any other places in and around Catlins you could recommend? Leave them in the comments below and let´s inspire each other.
DO you want to read more about NEW ZEALAND? Click HERE.
If you want to receive all articles which I publish, feel free to sign up below.

And if you liked the article and you want to contribute for my future MiliMundo travels (hopefully accident free), don´t hesitate and do it now.
And if you are interested in articles on CENTRAL AMERICA – click HERE. On SOUTH AMERICA click HERE.
YOLO my dear MiliMundo followers.
PS: Looking for great travel insurance with great prices for your future travels? Insurance which you can book even when your journey has already started? Have a look at The True Traveller. I am more than happy with them.

Please follow and like us: