Hits: 99
4 days, 4 nights, 16 people and uncountable amount of experiences, high adrenaline and adventure. This is a short description of my long weekend spent in SLOVENIA – country that is very often and by mistake considered to be SLOVAKIA – my home country.
In this article I will summarize why, what, when, with who and for how much I spent these four days in Slovenia – in a country full of breathtaking mountains, green and clean rivers and never ending adventure.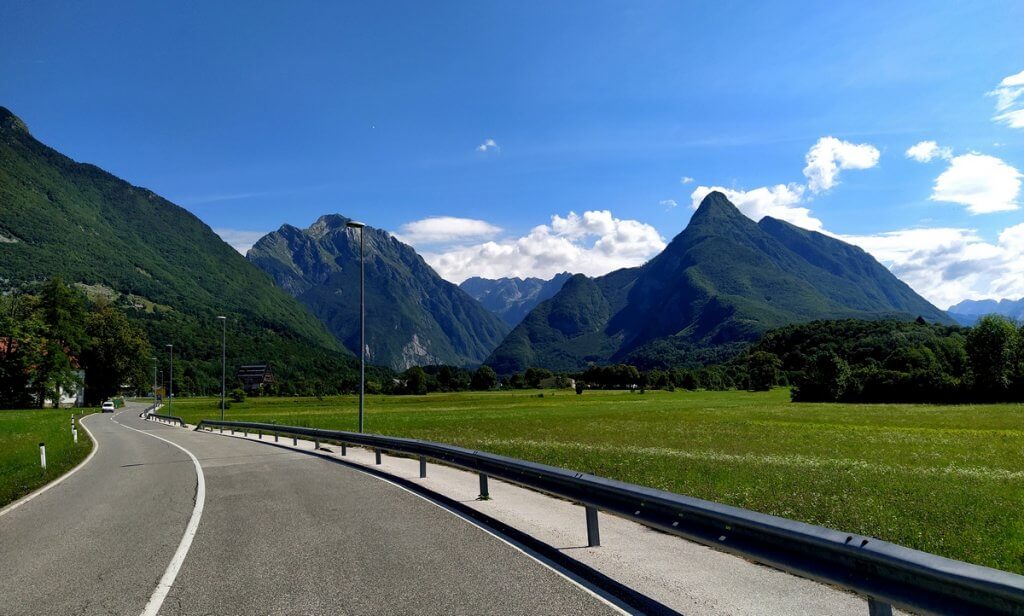 With WHO and HOW in SLOVENIA
I travelled to Slovenia with 15 people out of them I knew only 1 person. Am I crazy to go like that? Nah, I don´t think so. I just love meeting new people and experiencing new things. Life is too short not to do such things. On Wednesday afternoon all of us met in Bratislava and drove around 6 hours to Slovenia, crossing Austrian and Italian borders without any complications or controls. Journey was fast, without any problems and views over landscapes were precious.
WHERE in SLOVENIA
We arrived in the late evening hours to our guest house Mountain Base in a village Čezsoča which is located in the North-West of Slovenia, not too far from a more famous village Bovec. Popular river Soča goes through this village and mountains surrounding Čezsoča took my breath away.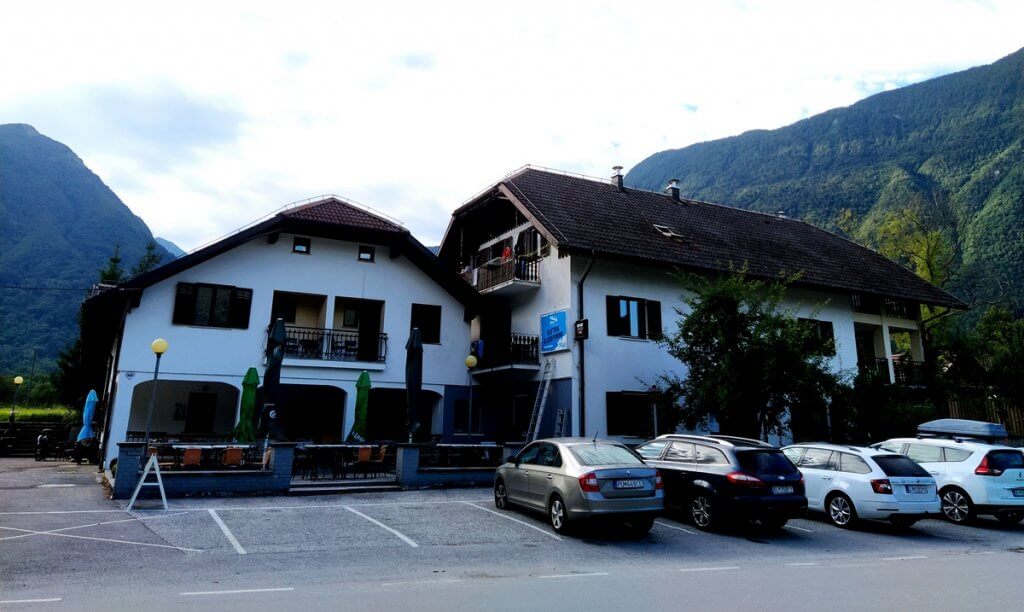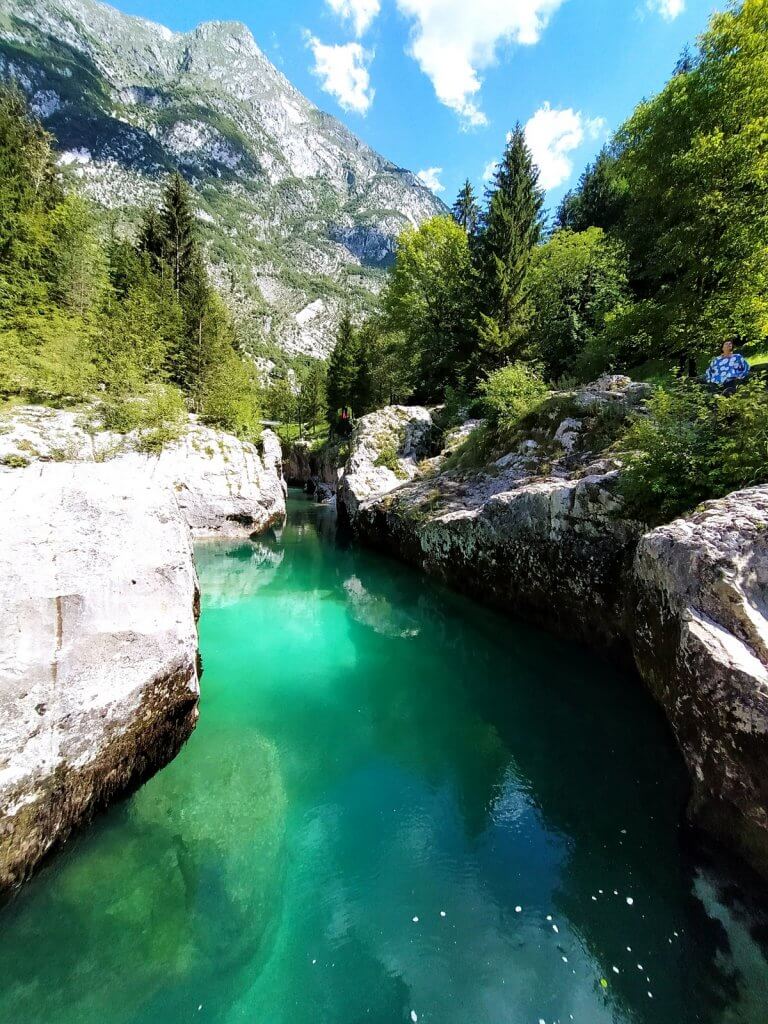 WHAT in SLOVENIA
Adrenaline, adrenaline and one more time adrenaline!!!
Our plan was to experience rafting, canyoning, zipline, some relaxing paddleboarding and visiting few breathtaking waterfalls.
And we managed everything in four days of our stay in Slovenia. Thanks to AAC Tour agency we tried rafting on River Soča and canyoning in Sušec and Fratarica canyons. Thanks to Soča Rafting Zipline we experienced some adventure through zipline over Učja River and thanks to my new friends I got to see few amazing waterfalls and try paddleboard for the first time in my life.
More detailed information about our 4 day itinerary with all the activities will be described in my next article. 🙂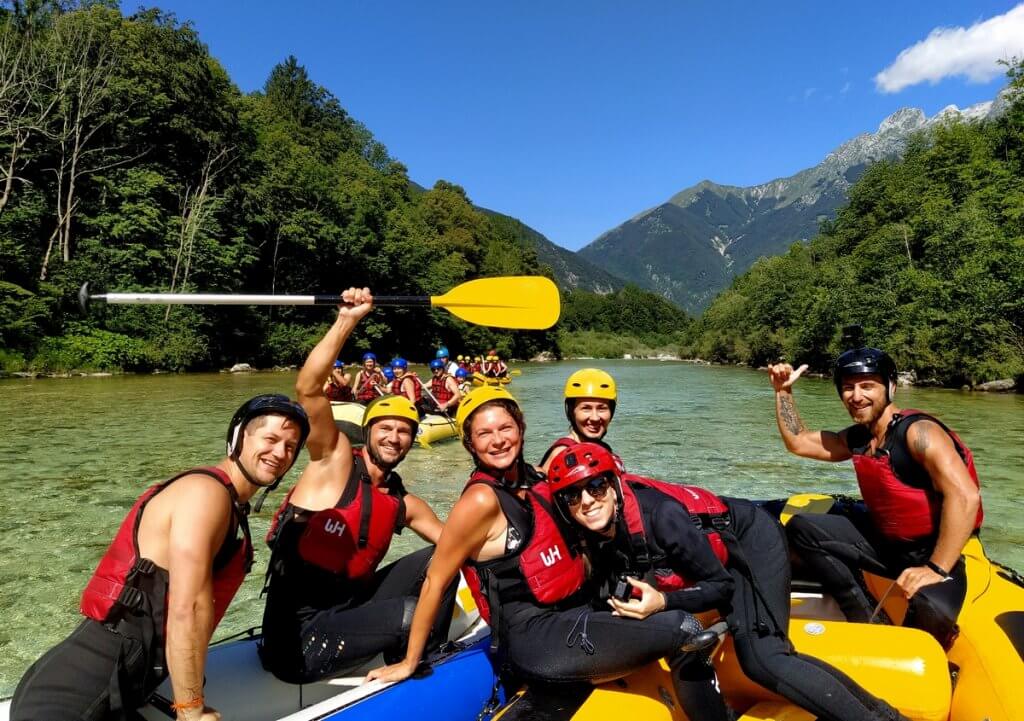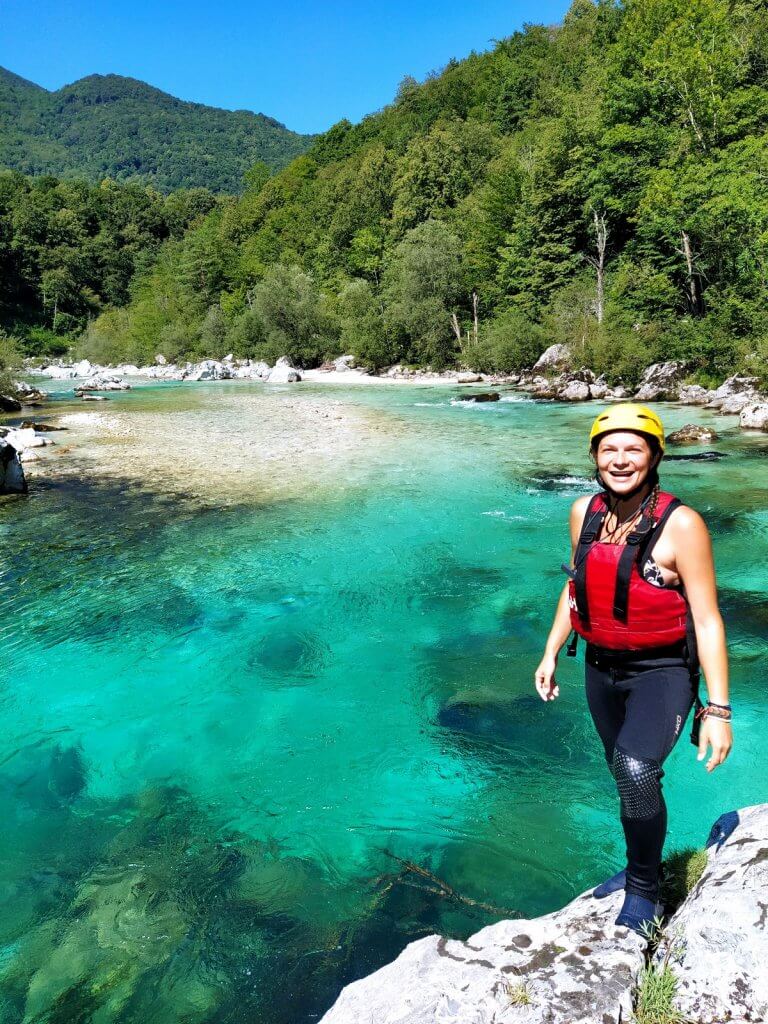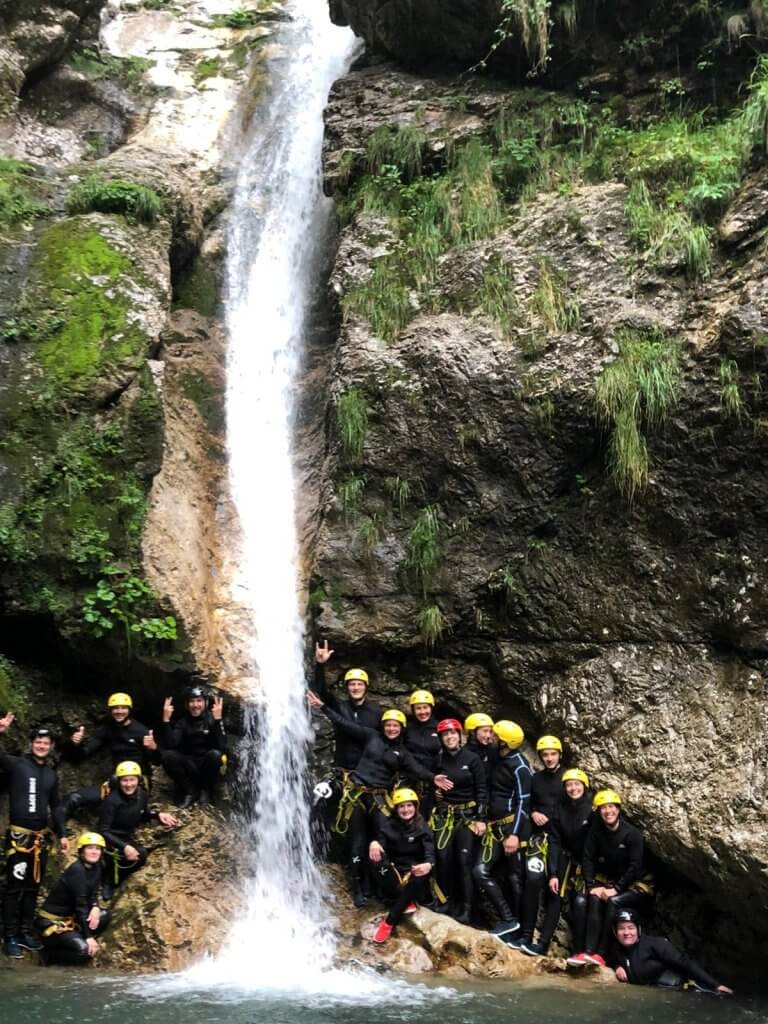 For HOW MUCH in SLOVENIA
To be honest, this wasn´t the cheapest weekend of my life, however, I don´t regret spending not even one cent for this craziness. More detailed description of my expenses:
Accommodation and activities: €272
Transport: €25
Food: €29
Other: €13
TOTAL: €339
Detailed prices of our AAC Tour activities can be found HERE. Zipline cost us 56 euro per person (already after applying a group discount). When it comes to food, we did a lot of barbeque all together on our patio of the guest house and from time to time we  went for a lunch to Žaga village where a 3 course lunch cost 10 euro. 🙂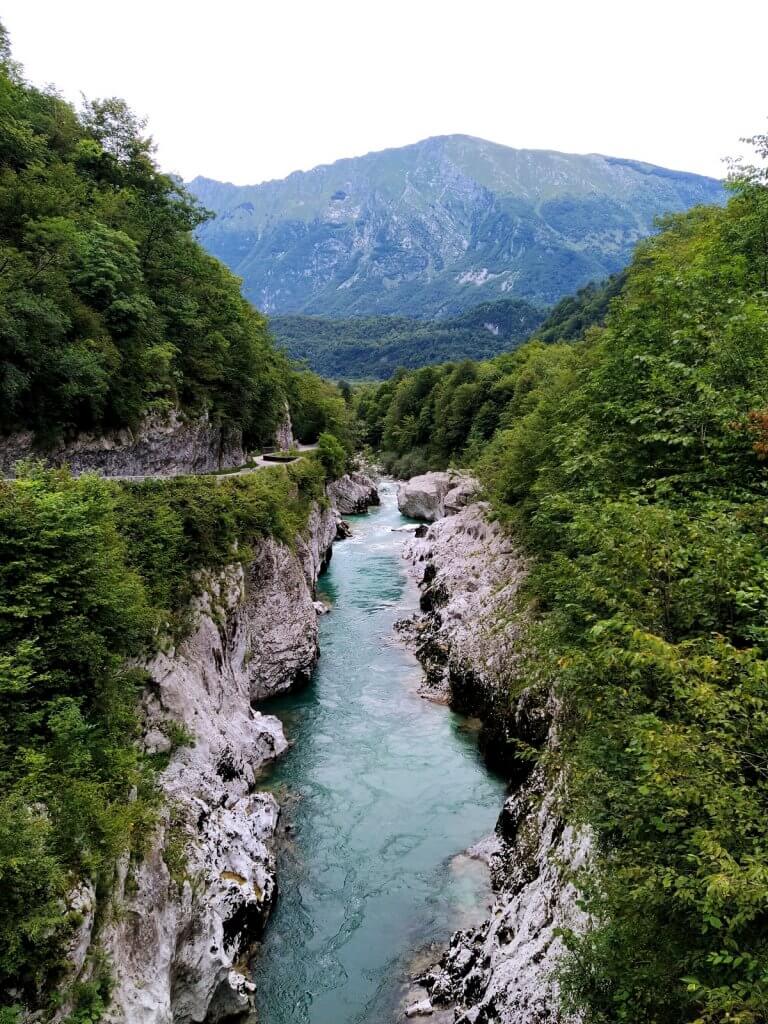 It was a weekend full of freezing cold water of Soca river, jumping from waterfalls, "drowning", overcoming of fear and changing our limits of comfort zone. In some parts of canyoning I was literally crying out of fear but every time I jumped and I overcame my fear, I got that amazing feeling of freedom. I was coming back to Slovakia stronger, more self confident and happier!
And no worries, next article about more specific tips on what to do and what to visit in Slovenia will be published soon. I will keep you posted. 🙂
If you wish to receive my latest articles on your email and find more inspiration – sign up below.
And if you liked the article and you want to contribute for my future MiliMundo travels, don´t hesitate and do it now. 🙂
And if you are interested in articles on CENTRAL AMERICA – click HERE. On SOUTH AMERICA click HERE. 🙂
PS: Looking for great travel insurance with great prices for your future travels? Insurance which you can book even when your journey has already started? Have a look at The True Traveller. I am more than happy with them.

Please follow and like us: