Hits: 1290
Firstly let me explain you what VIA FERRATA means. Via ferrata represents a climbing wall in a mountainous terrain in which one secures himself by means of stretched and anchored steel rope. No one else assures you, you are on your own and that is the biggest difference between via ferrata and a classic rope climbing.
In Slovakia there are couple of via ferratas – for example "Dve veže (Two Towers)", "Kyseľ" in Slovak paradise or "Martinské Hole".
However, the most popular one is Via Ferrata on Skalka which is located close to Kremnica in Central Slovakia.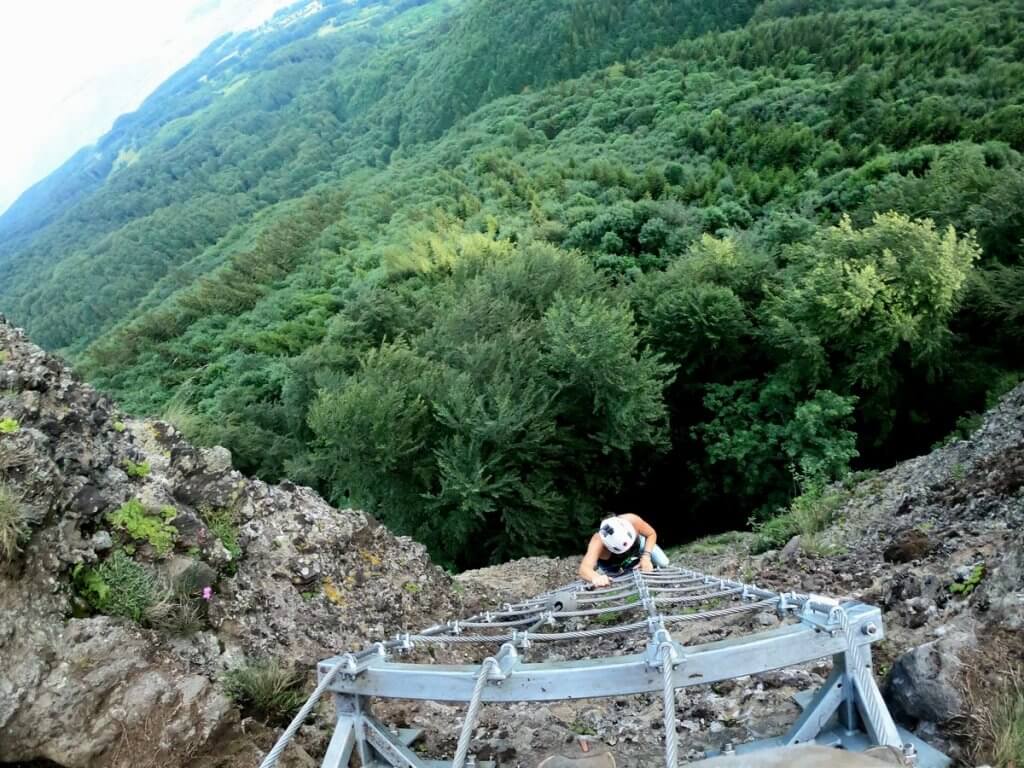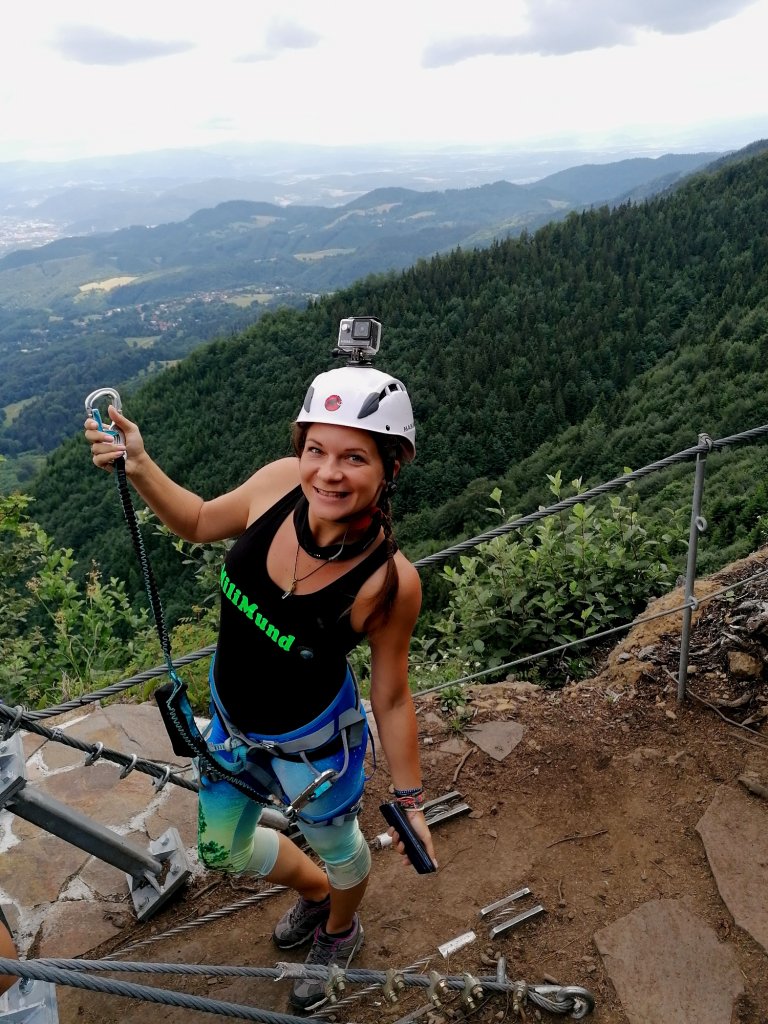 Options for ferrata trails on Skalka
Via ferrata bridge with difficulty level A represents the longest bridge of its type in Central Europe. It is 80 meters long and 40 meters above the ground.
Mini via ferrata "Jánošíkova diera" with difficulty level A is 30 meters long and is suitable for training of safety equipment as well as for families with kids.
"Trubačova veža" with difficulty level B leads to the summit cross from where you cross adventure bridge, on which you climb only on one rope and under it there is a 20-meter vacuum.
"Komín" with difficulty level C has couple of variants. At the beginning there is a plate that opens into a chimney system where in some places I had to cram between very narrow rocks. In some parts of "Komín" I had to break through literally in a cave way.
"Lanová sieť" with a difficulty level D is the only one of its kind in Slovakia. When climbing this 37meter long net, the net fluctuates slightly and thus prepares you a mild adrenaline experience.
"Výzva" with difficulty level E is made for the most experienced climbers and represents the most difficult via ferrata in Slovakia. Its total length is 70 meters and unfortunately I didn´t try this one during my last visit. Hopefully, next time.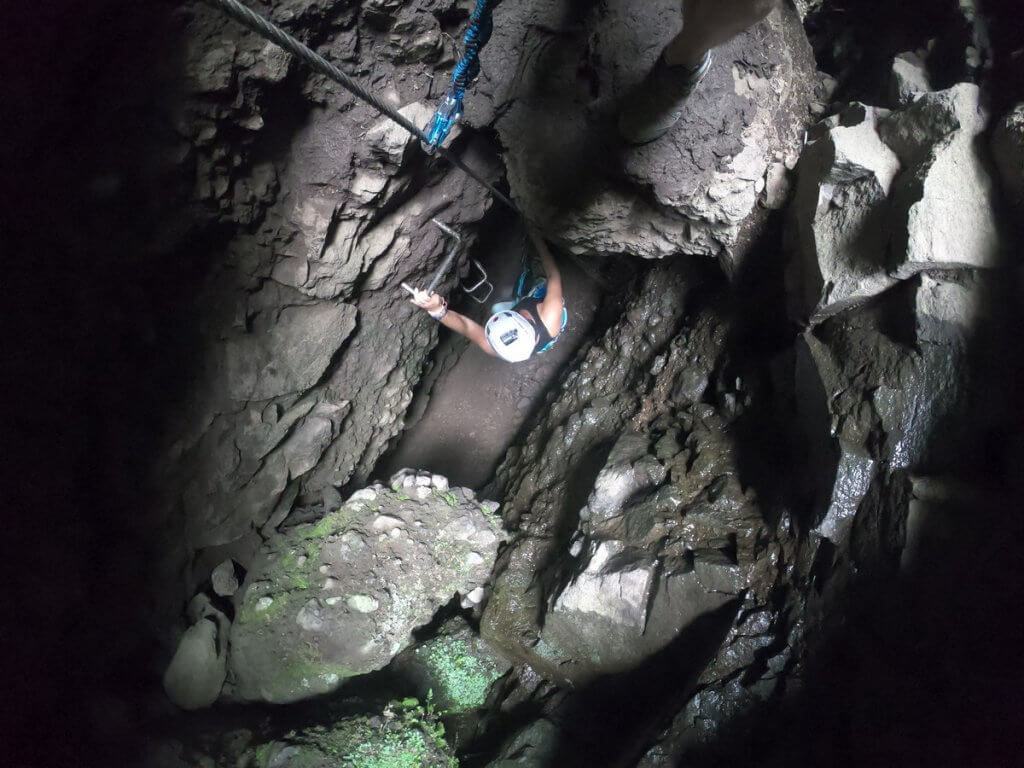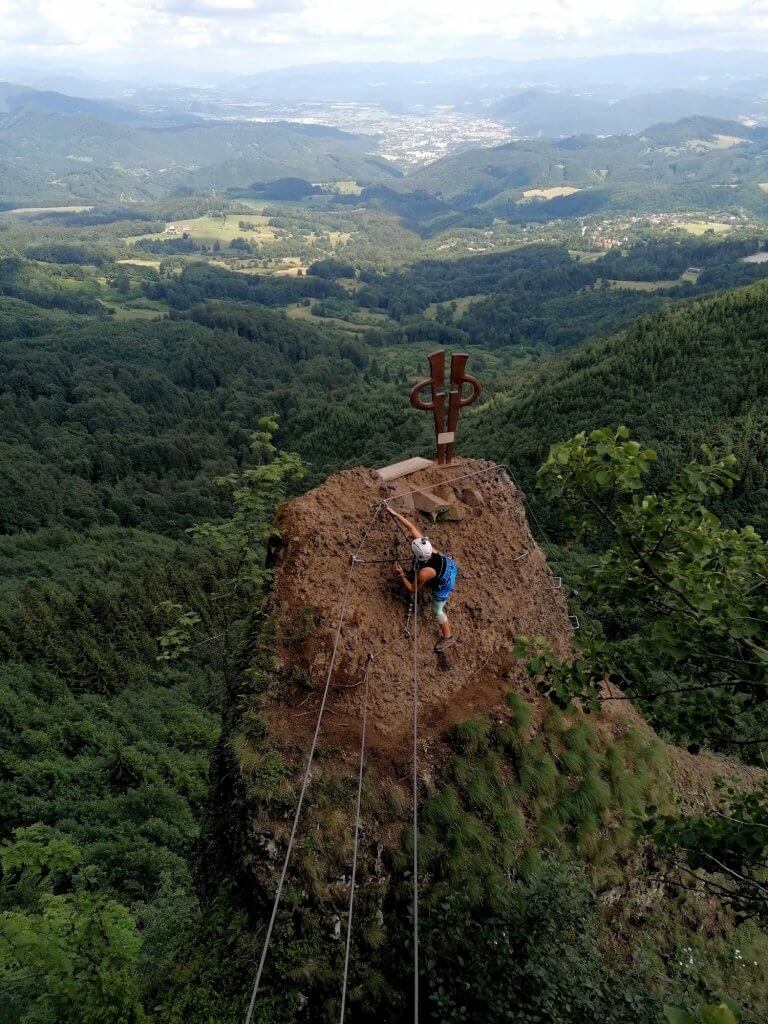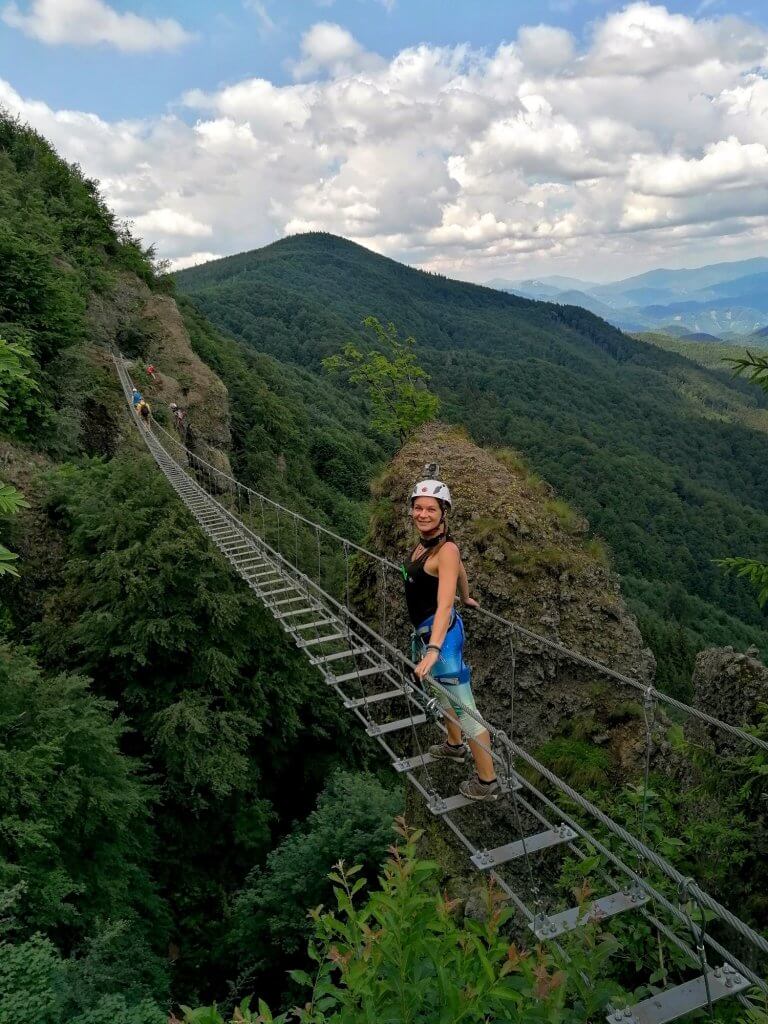 Prices
To use via ferrata on Skalka you don´t have to pay anything if you have your own equipment. If you don´t, you can rent it at local place (for example in restaurant Guldiner) for 10 euro/4 hours or 20 euro/whole day. 50 euro deposit must be paid. Parking at a parking lot costs 4 euro for the whole day.
What do you say about Via Ferrata Skalka? Would you visit and try some climbing???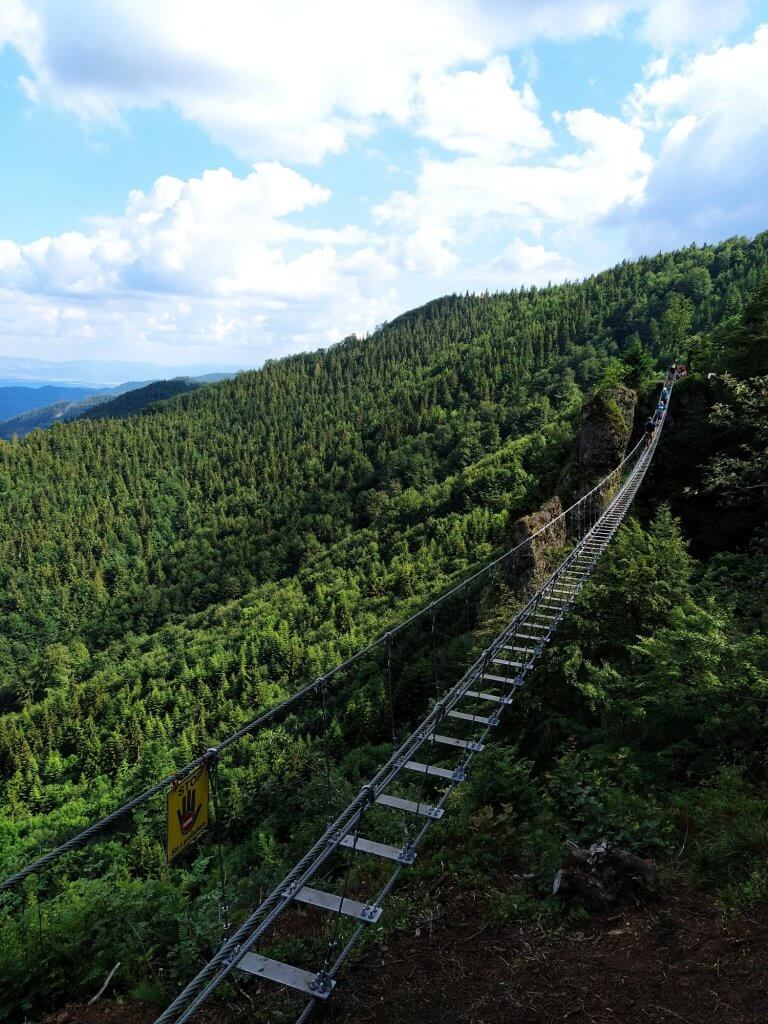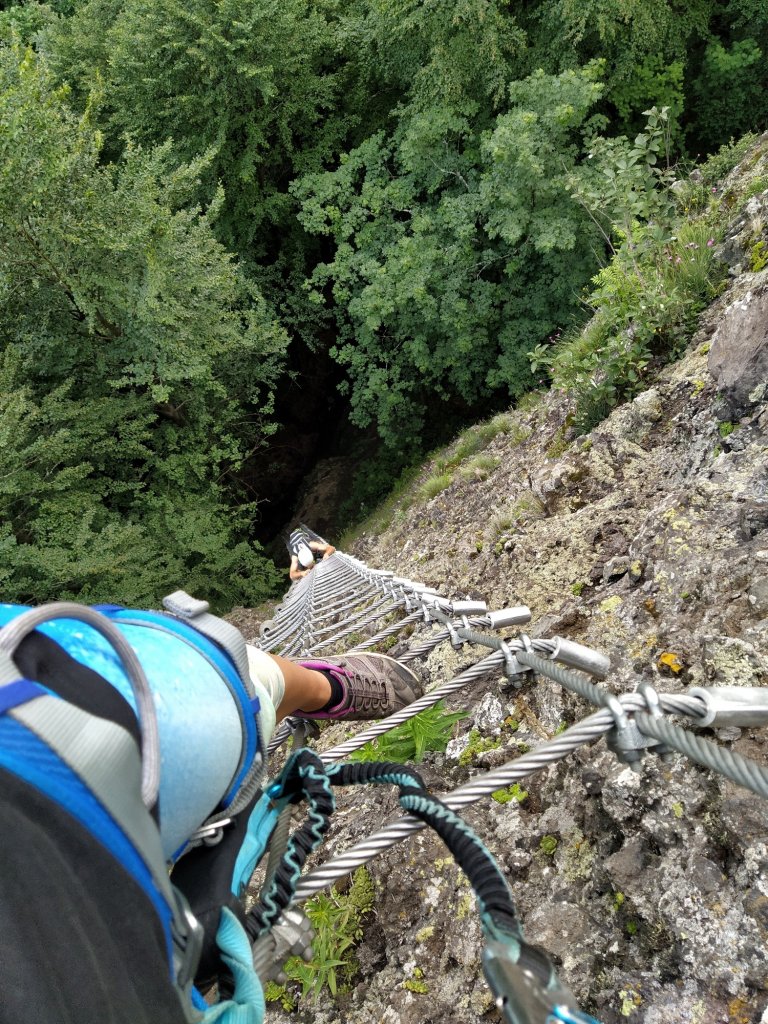 If you wish to receive my latest articles on your email and find more inspiration – sign up below.
And if you liked the article and you want to contribute for my future MiliMundo travels, don´t hesitate and do it now. 🙂
And if you are interested in articles on CENTRAL AMERICA – click HERE. On SOUTH AMERICA click HERE. 🙂
PS: Looking for great travel insurance with great prices for your future travels? Insurance which you can book even when your journey has already started? Have a look at The True Traveller. I am more than happy with them.

Please follow and like us: