Hits: 2389
In the following lines I am going to give you some tips & tricks which could be useful for your first visit of Puerto Princesa – capital of Philippine island Palawan.  
TRANSPORTATION
Tricycles belong to very popular means of transportation not only in Puerto Princesa, but on the whole Palawan. It is actually a motorbike connected to kind of vehicle with one more wheel where the maximum capacity is 5 passengers + 1 driver. The price per first km is 8 pesos, at night 10 pesos. And because you are white and tourist, they will try to rip you off and make prices double or triple. Don´t let it happen. 😉
Jeepney is another popular means of transportation. It is a like a small (really small) local bus which is even cheaper than tricycle. Maximum capacity is around 16 people (at least what I counted haha).
Transfer from the airport to your ho(s)tel can be arranged for 100 pesos by ho(s)tel itself or you can take a tricycle for similar price. Or if you are not super exhausted and you don´t mind hot weather, you can actually walk. Main street is pretty closed to the airport.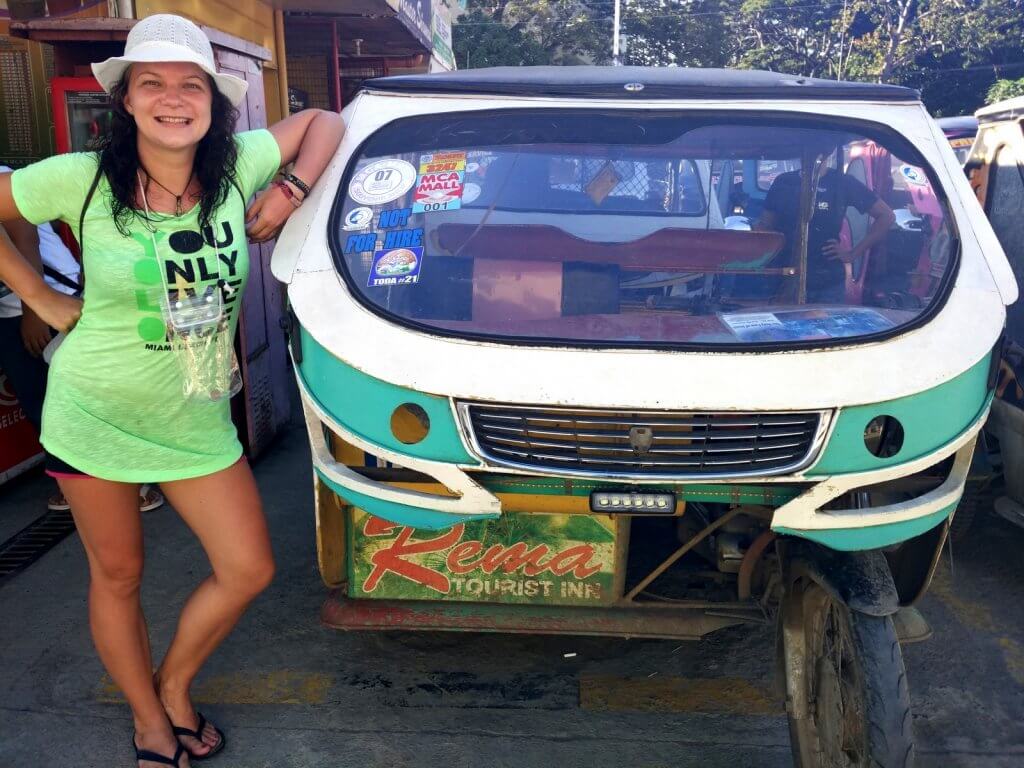 ACCOMMODATION
There are dozens & dozens of offers for accommodation in Puerto Princesa. From hostels with price of 3 euro per night already with breakfast to luxurious 5 star hotels with price of 150 euro per night.
I, personally, stayed in a hostel called Puerto Bay View Backpackers, where I paid 300 pesos, around 5 euro per night. The price included a bed in a 4 bed dormitory room with a fan (no AC), unlimited amount of drinking water, delicious sweet bananas and lockers. Location was great as it is close to Baywalk and the Cathedral – main sights of Puerto Princesa. The staff was extremely friendly and the garden of this hostel was breathtaking. Highly recommended! You can book your stay directly at booking.com. 🙂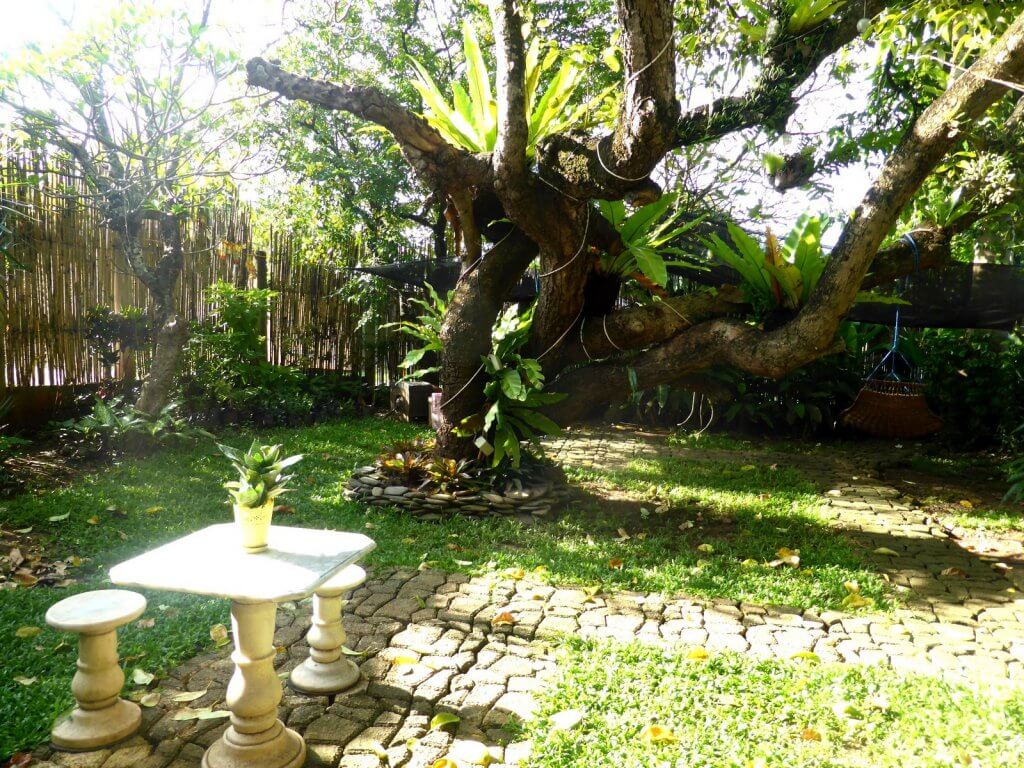 EXCURSIONS
As in almost all cities of the Philippines, also in Puerto Princesa you can book your day trips & excursions (like island hopping, etc …) in many local travel agencies. To the most popular excursions which I tried personally belong:
– the longest Underground River Tour in Sabang (price of 2000 pesos)
– Island hopping of Honday Bay Tour (price of 1300 pesos, Starfish, Luli & Cowrie islands)
– Night Iwahig firefly watching (price of 1100 pesos)
The price of all tours include the service of guide, transportation and delicious lunch or dinner. In case of Honday Bay, you are advised to rent snorkelling gear with shoes which may cost you around 300 pesos. At the Underground River Tour you will have a chance to try zip-line over the sea with extra cost of 500 pesos. And during firefly watching I was lucky enough to see and touch plankton which was glowing in the water. I always left some small tip for guides, usually between 100 and 300 pesos.
All my tours were organized by Northern Hope Tours agency which took great care of me and made sure that my stay in Palawan was unforgettable. It is very well organized and reliable agency where friendly local Philippine people work always with a smile on their faces. Feel free to follow their FB page for more information. 🙂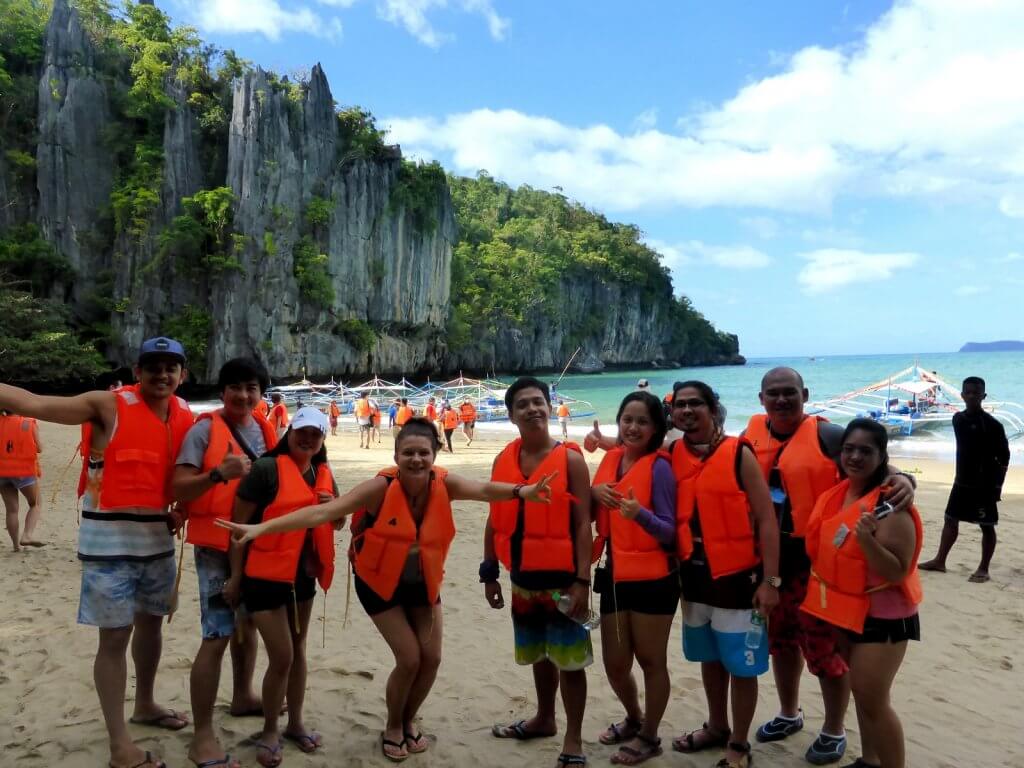 FOOD & DRINKS
The base of the Philippine cuisine is rice and street food. Food in Puerto Princesa can be extremely cheap. Few times I went to local Philippine restaurant or street food stands and paid for dinner for 2 persons only 100 pesos (less than 2 euro).
Gastronomic TOP specialty of Palawan island and also in Puerto Princesa is so called "balot" & "tamilok". Balot is a bird embryo cooked and boiled which spent in the egg more than 16 days. And tamilok is type of worm which eats dead leaves of tree mangrove. Would you try?? I did… 😉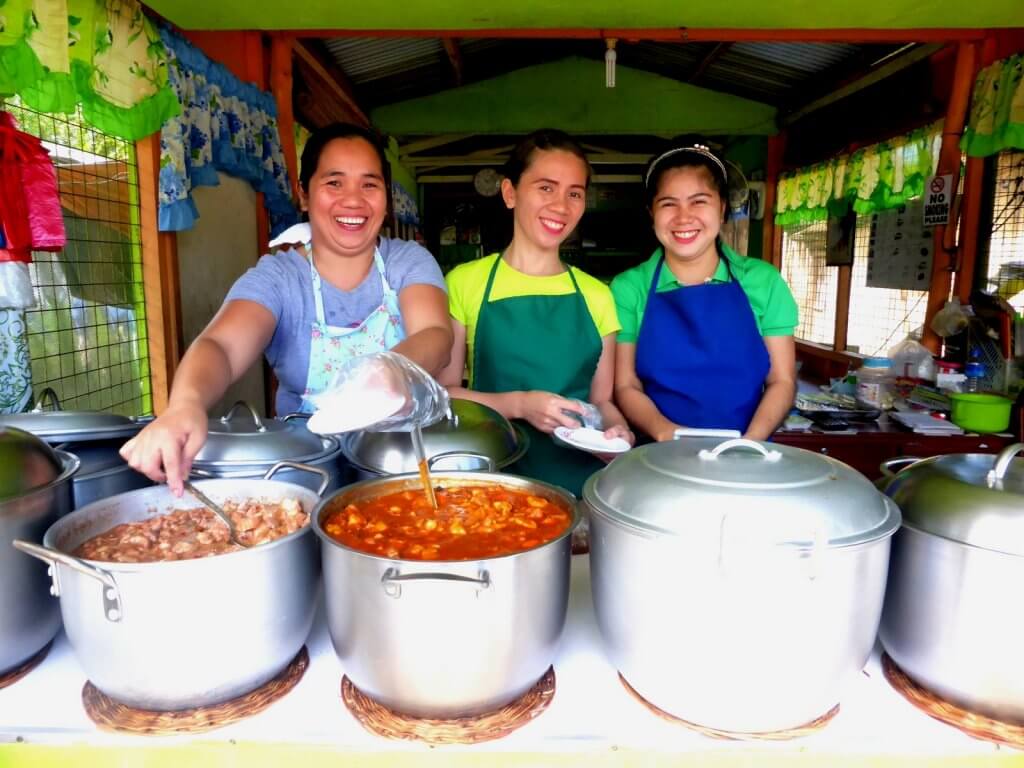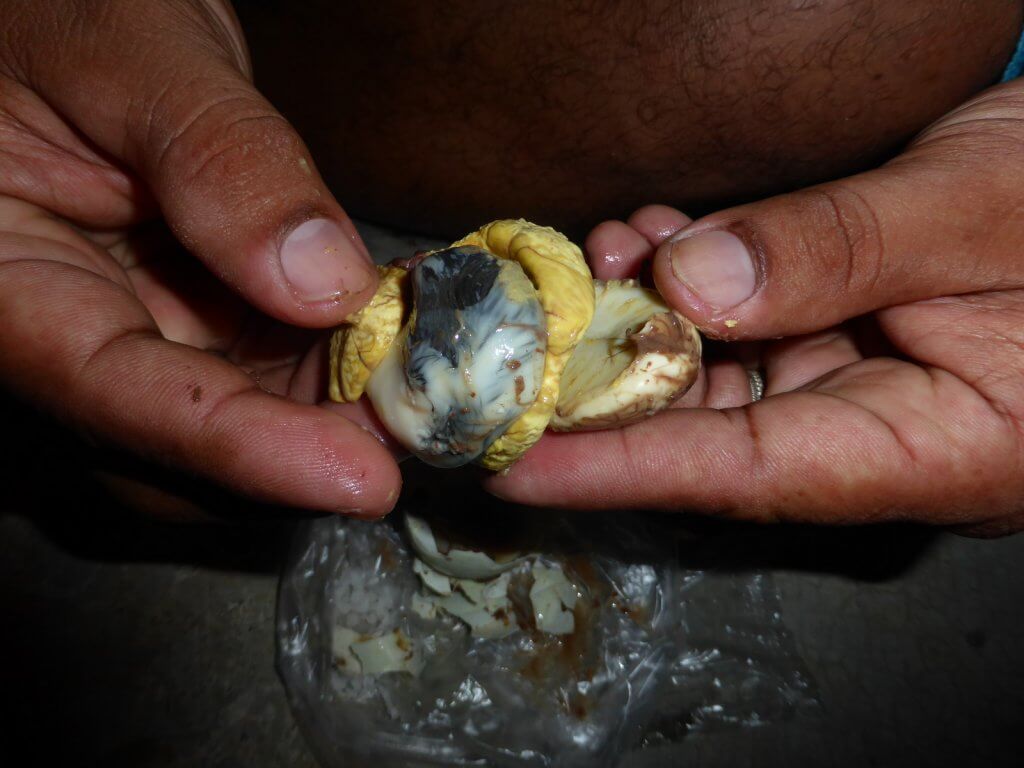 Maybe you could be also interested in 3 reasons why you should NOT skip Puerto Princesa city. As many travellers unfortunately do… Get also more info about El Nido or Coron – two other famous spots of Palawan island.
That´s it to the capital of Palawan island. My next article will be devoted to El nido – the second most popular town of Palawan. Do you have more questions? Don´t hesitate and write them down in the comments. 
And if you are looking for more inspirational & useful articles on the Philippines, or South-East Asia, have a look at The Next Escape. 😉
If you are also heading to El Nido, read about Useful tips & tricks & island hopping tours.
If you wish to receive my latest articles on your email, sign up below.
And if you want to contribute for 2018 MiliMundo travels, don´t hesitate and do it now. 🙂
Please follow and like us: