Hits: 1504
No doubt that immigration controls at airports are pretty strict. I knew it. But I had no idea that immigration controls in Central America at border crossing by land would be so rough.
It was 7th of February, 2018. From Alto Boquete town in Panama I had to take two buses to get to the borders with Costa Rica. More specifically to the village of Paso Canoas. Over there I went through immigration control on Panama side where they gave me my outbound stamp into my passport. It was super easy. Without problems.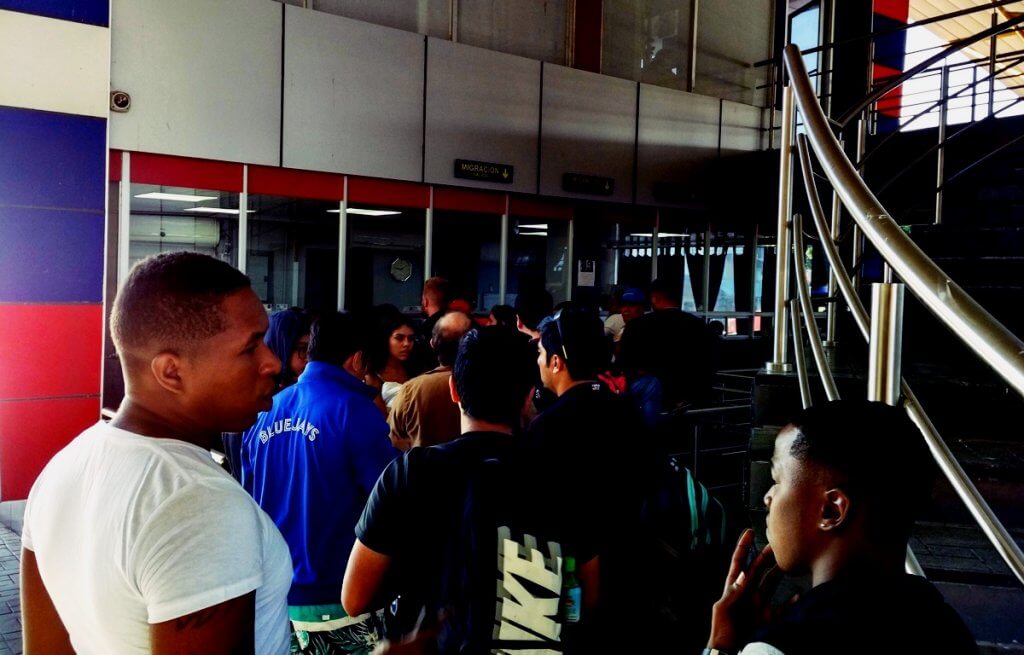 COMPLICATIONS AT COSTA RICA BORDER
Complications arrived at the side of Costa Rica. Lady at the immigration control roughly looked at my passport, asked me few questions and after finding out that I didn´t have any outbound flight or ticket, she gave me back my passport saying:
"I won´t let you in unless you have your outbound ticket. Next please!". Waaaw – that was slap into my face. Unexpected.
I travelled through whole South America by land and they never asked me outbound ticket. NEVER. I believed it would be the same in Central America. At least at border crossing by land. Well, I guess I was wrong. So what did I do?
I was lucky enough to have Panama phone card with some data. I was able to make a reservation of flight from San Jose to Managua (in Nicaragua) with a possibility to pay for my flight within 24 hours. However, I received an email with real reservation number and all contact details with exact dates. It was real flight ticket, although not paid. So I went back to the same window at immigration control and showed my NON-paid outbound flight from Costa Rica to the same lady and I waited for her response. She was looking at it carefully, into details. After few minutes of tension she decided to GIVE ME THE STAMP into my passport. Not happily, but that was not important. 🙂
POINT of the ARTICLE: Don´t be as irresponsible as I was and always check requirements at border crossing in advance. You will avoid some stress and save some time and energy for other things. 🙂

Getting a stamp to my passport at Costa Rica side was a challenge …
So what about you? Do you have any unpleasant memories while border crossing?
If you wish to receive my latest articles on your email, sign up below.
And if you want to contribute for 2018 MiliMundo travels, don´t hesitate and do it now. 🙂
And if you are interested in more articles on CENTRAL AMERICA – click HERE. On SOUTH AMERICA click HERE. 🙂
Please follow and like us: