Hits: 1660
I haven´t had great expectations from Guatemala. In the last few months of my travels across Latin America I got so see so many beautiful places that I didn´t expect to see any more. However, I arrived to Guatemala and I got impressed! By its breathtaking nature, friendly people, lovely culture and delicious food. That is why I am writing this article summarizing my TOP 3 PLACES of GUATEMALA you must see at least once in lifetime …
TOP 1 – Volcanoes Acatenango & Fuego
Since Costa Rica I have hiked many incredible active and non-active volcanoes. However, to hike the volcano from where you get to see still active volcano with crazy lava eruption – that is something you cannot see every day! Volcan de Fuego is a still active volcano which will impress you by its magical lava show which you can safely observe from volcano Acatenango.
I hiked volcano Acatenango with a help of a local agency with a price of 300 quetzales (around 35 euro) which included service of guide, 3 meals and overnight stay at camp.
It was one of the best and worst tours I have ever done in my life. Carrying heavy backpack full of water, food and clothes, difficult and harsh terrain, freaking cold weather (around 0C), high altitude causing troubles with stomach and headaches … Nothing nice. However, the views over lava erupting volcano and magical sunrise were all worth it … 🙂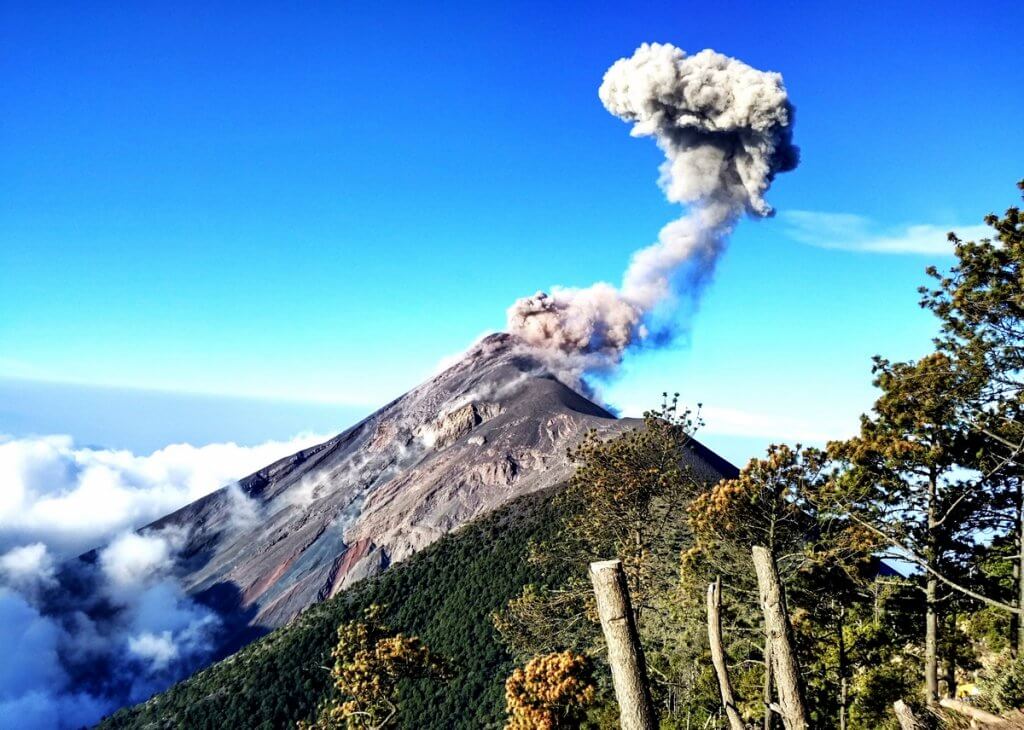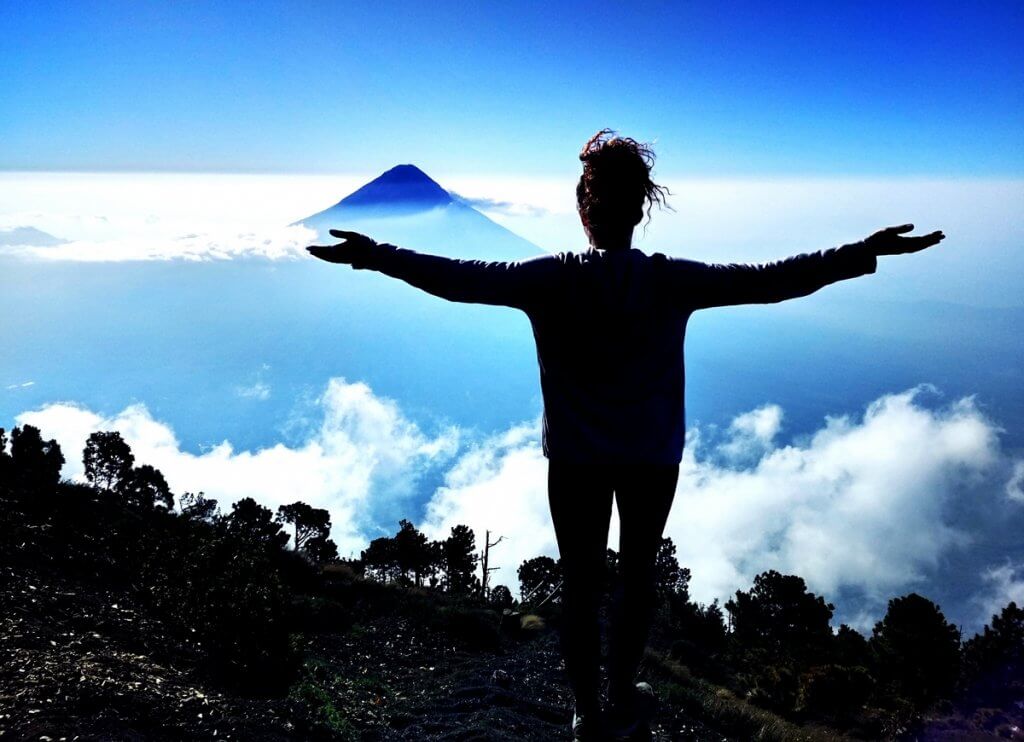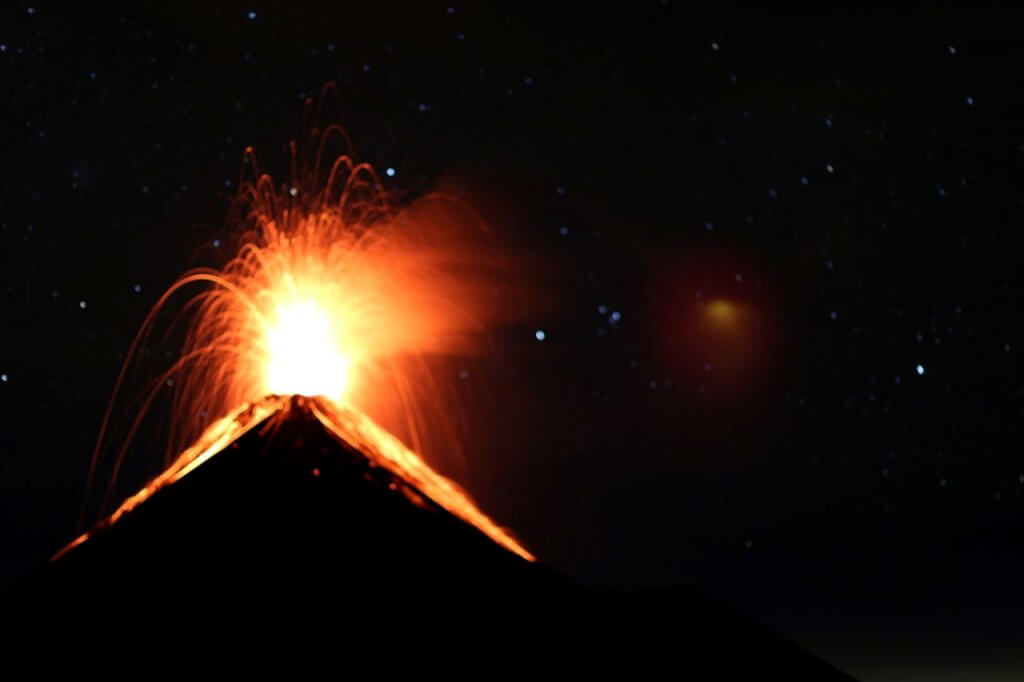 TOP 2 – Lake Atitlán
Lake Atitlán is one of the most visited places of Guatemala. I have seen too many lakes, however, this one made me impressed once again. And how? By its 3 volcanoes which pride itself in the background of the lake overlooking from the town Panajachel. Volcanoes San Pedro, Toliman and Atitlan. One more beautiful than another one. And if you are able to wake up early, then its beauty is doubled at sunrise …
Moreover, town Panajachel has very peaceful atmosphere and super friendly people who are greeting you on each corner. Apart of it, everything is super cheap. Like paying only 50 quetzales for private room with double bed in hostel San Miguelito or 20 quetzales for nice lunch. 🙂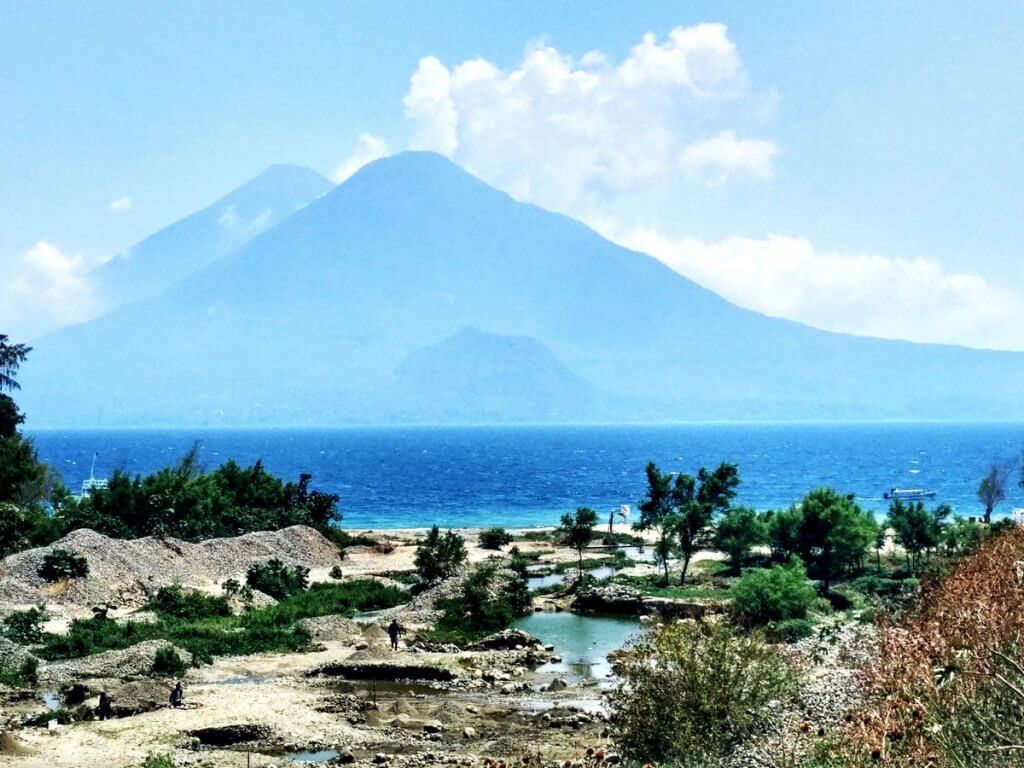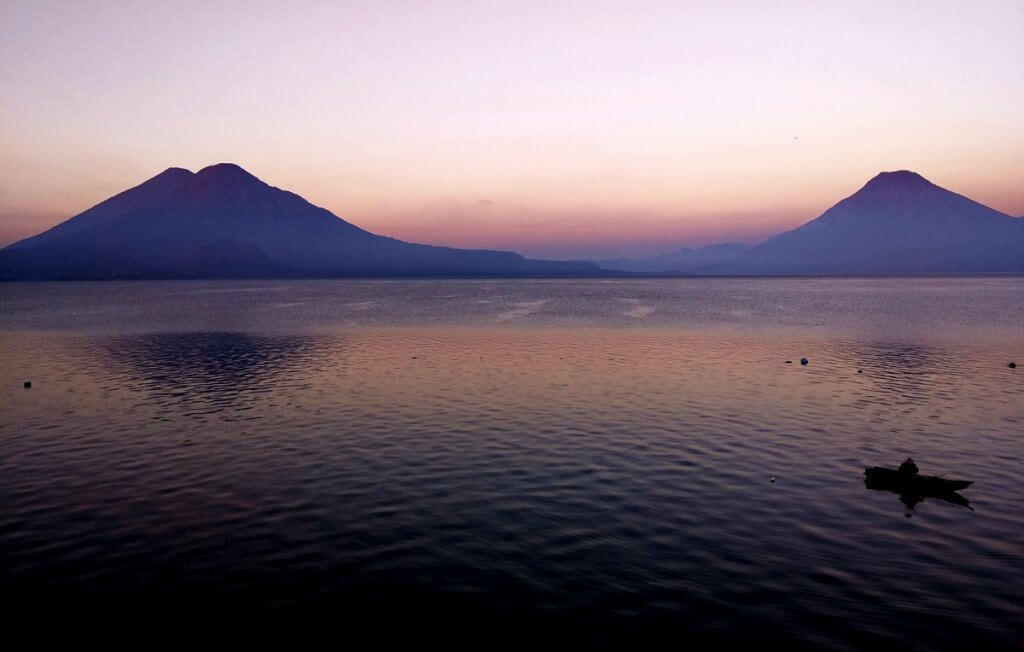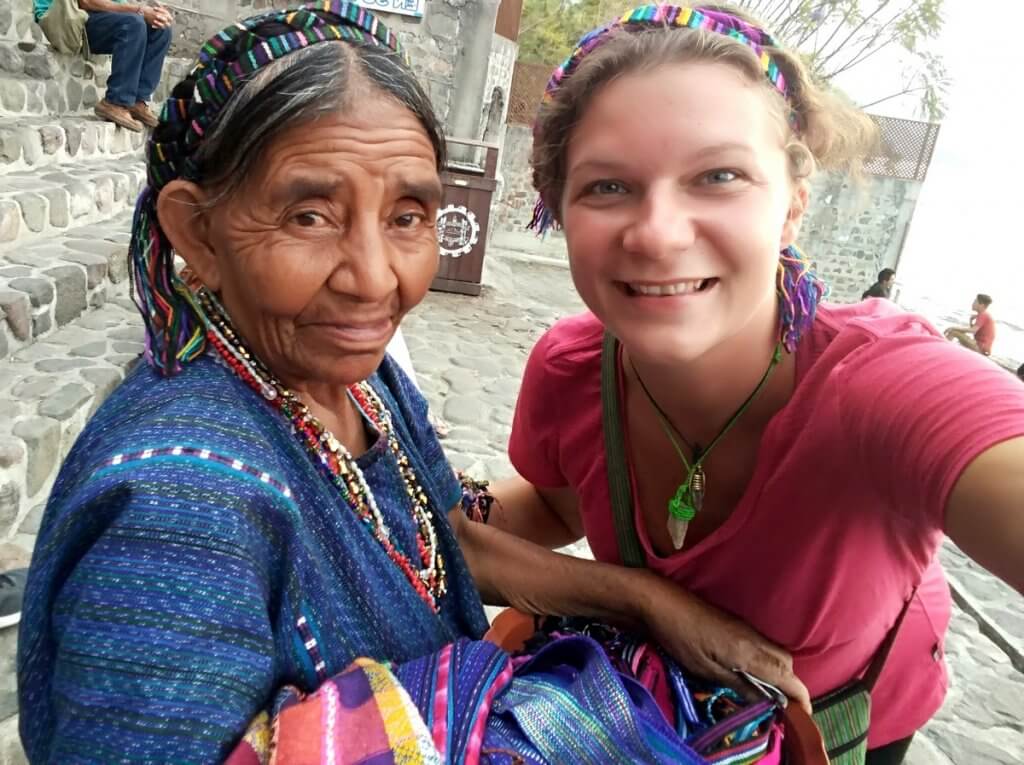 TOP 3 – Lagoon Lachua
Dear MiliMundo readers, my friend gave a me a tip to visit this magical lagoon to which the access is not the easiest one, though more rewarding! Lagoon Lachua is located close to Mexico, few hours car ride from city Cobán. The entrance to Lachua lagoon is 50 quetzales (5,50 euro) as it is a part of a protected national park and in order to get there we had to walk 4 km through jungle which at the end showed us its beauty. Turquoise water of lagoon, no gringo tourists and peace were exactly what my soul needed that time … 🙂
With my CS host we stayed overnight at lagoon Lachua at camping place which was another great adventure. Falling asleep at the noises of wild animals, monkeys and with feeling that you are at the place where not many people come – that was something for me …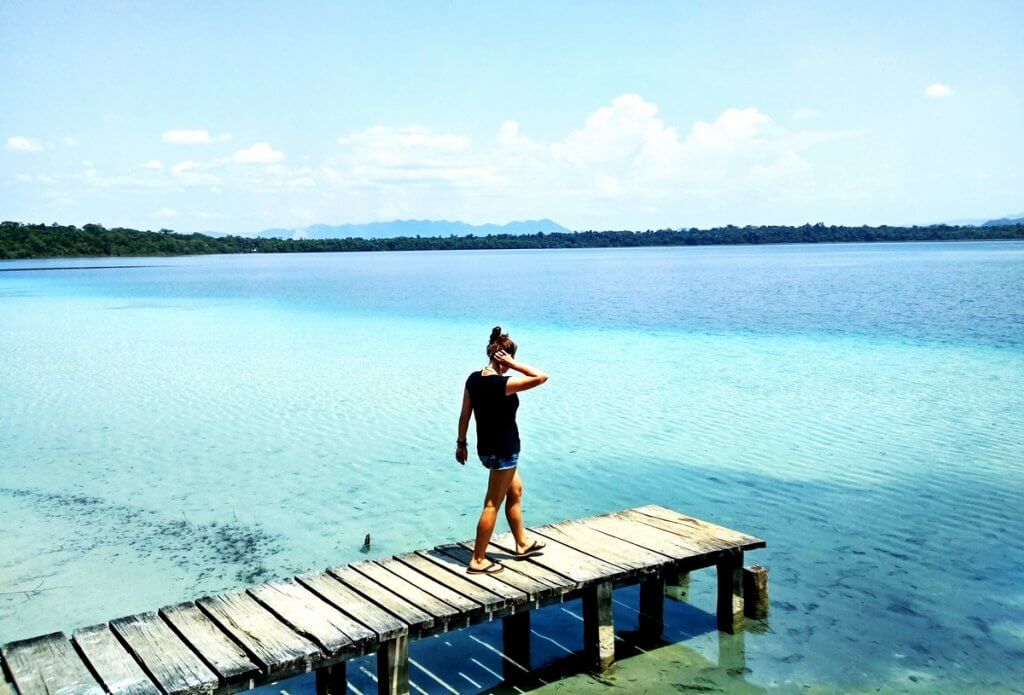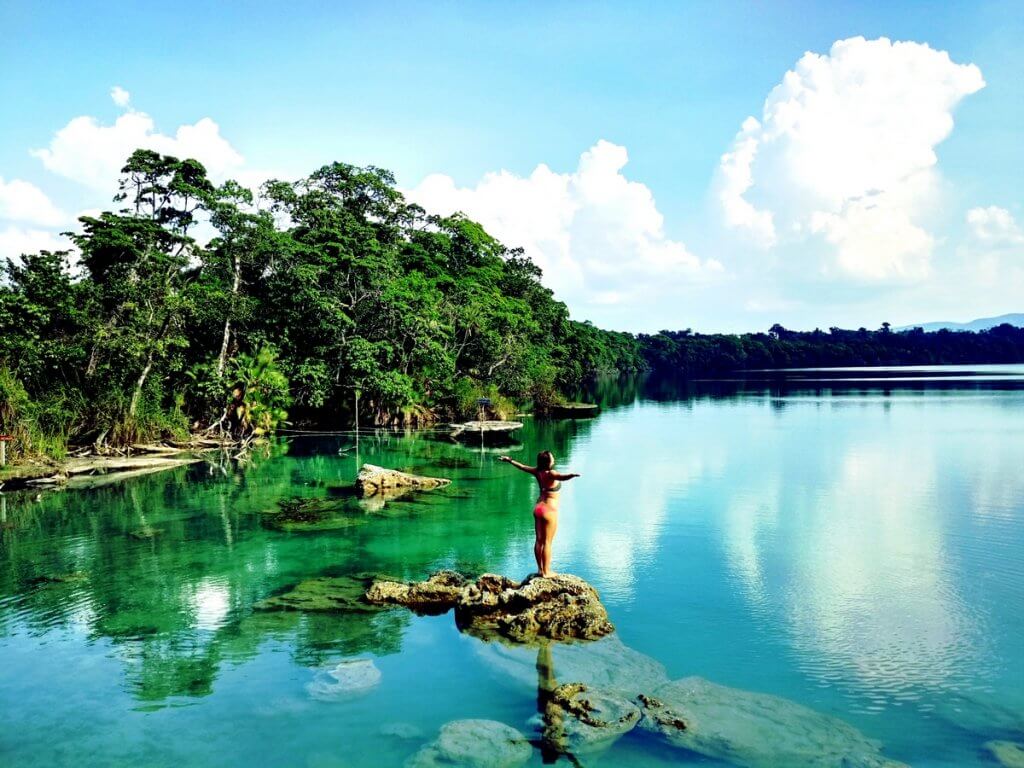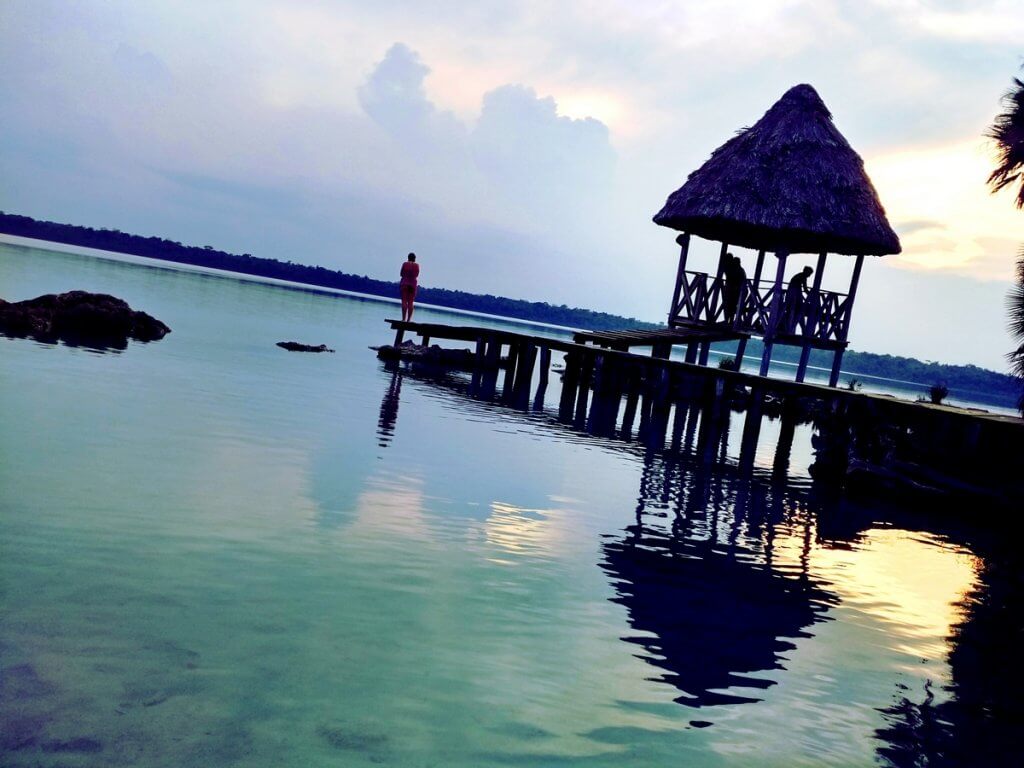 So what do you say my dear MiliMundo readers? Would you visit these magical places of Guatemala?      
If you wish to receive my latest articles on your email, sign up below.
And if you want to contribute for 2018 MiliMundo travels, don´t hesitate and do it now. 🙂
And if you are interested in more articles on CENTRAL AMERICA – click HERE. On SOUTH AMERICA click HERE. 🙂
Please follow and like us: