Hits: 676
My life of a traveller always makes me move me from one place to another. From one country to another. However, after 8 crazy years of living, working and travelling around the world I decided to come back to my homeland of Slovakia and give it a chance. I moved to Bratislava and within its first month I fell in love with my new lifestyle here. Here is a list of all the places and things which amazed me my first month living in Bratislava.
1 Promenade between Eurovea and Lafranconi bridge
Bratislava doesn´t offer ocean or sea but at least river Danube together with its promenade which starts close to Apollo bridge (more specifically at the Eurovea shopping mall) and goes all the way to the Lafranconi bridge. During sunny day it is one of my favourite things I want to do here in Bratislava. And if you are lucky as I was the last time, you can experience breathtaking sunset over Danube. I almost forgot I was living in a capital of Slovakia.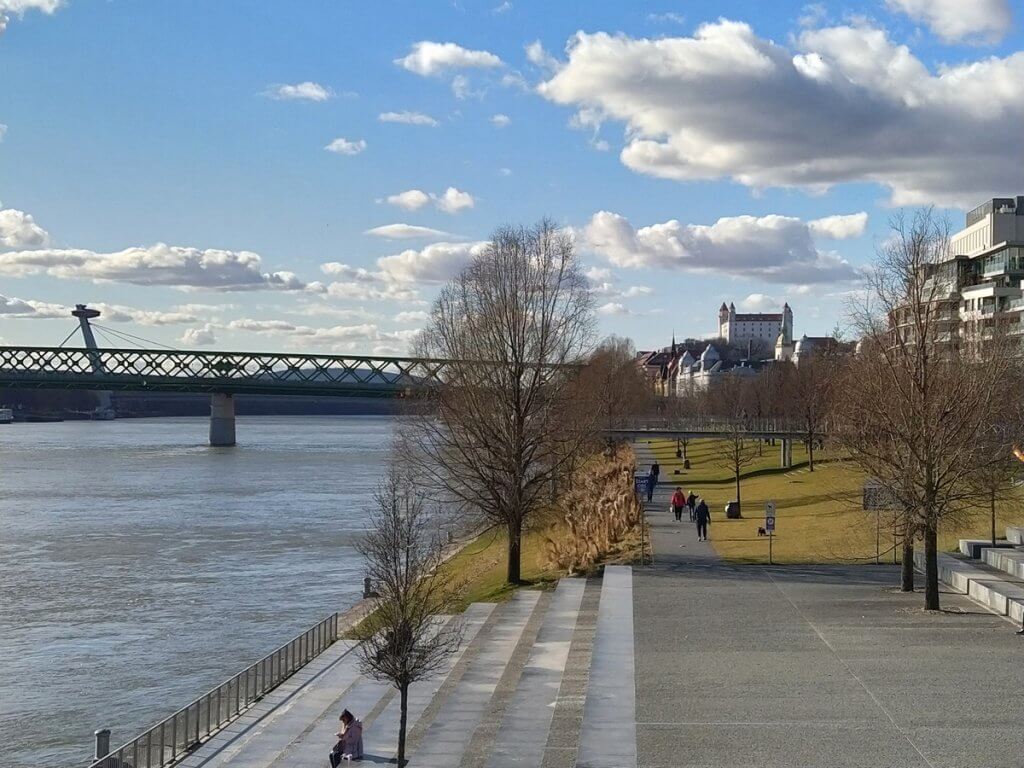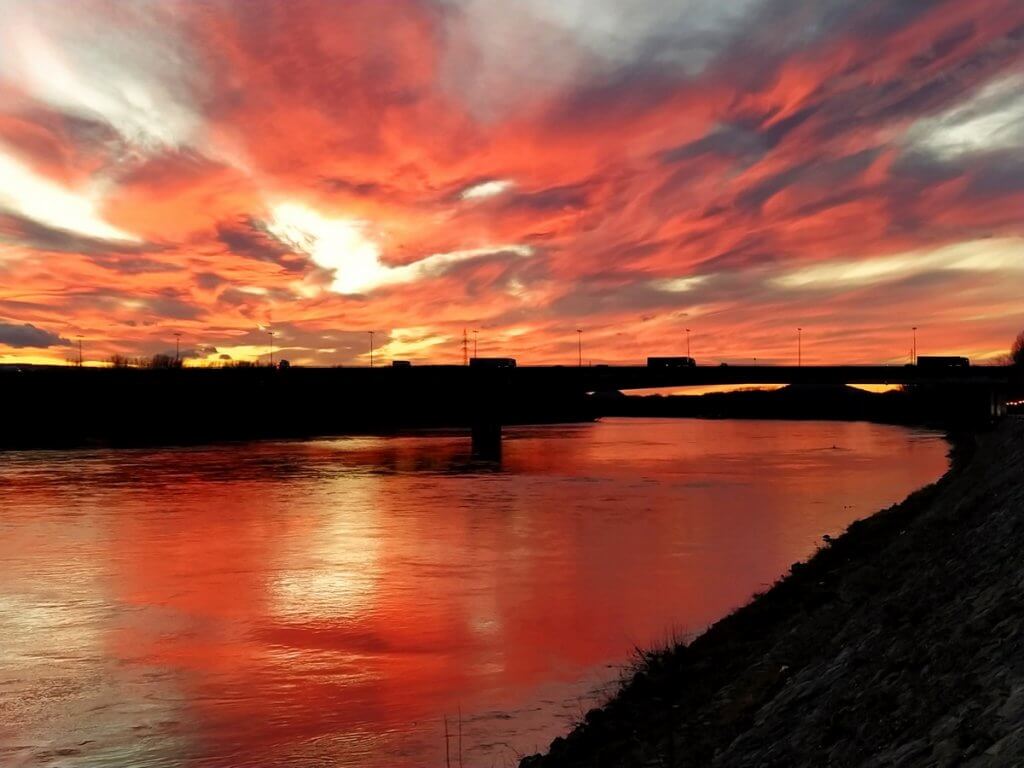 2 Views from Michael´s tower
Those living in Bratislava, how many of you already visited Michael´s tower? For only 5 euro you can get to the top of Michael´s tower while exploring the exhibition of ancient weapons and enjoying breathtaking views over the old town of Bratislava. At the same time, the ticket will allow you to visit the pharmaceutical museum with one the oldest pharmacies in the city.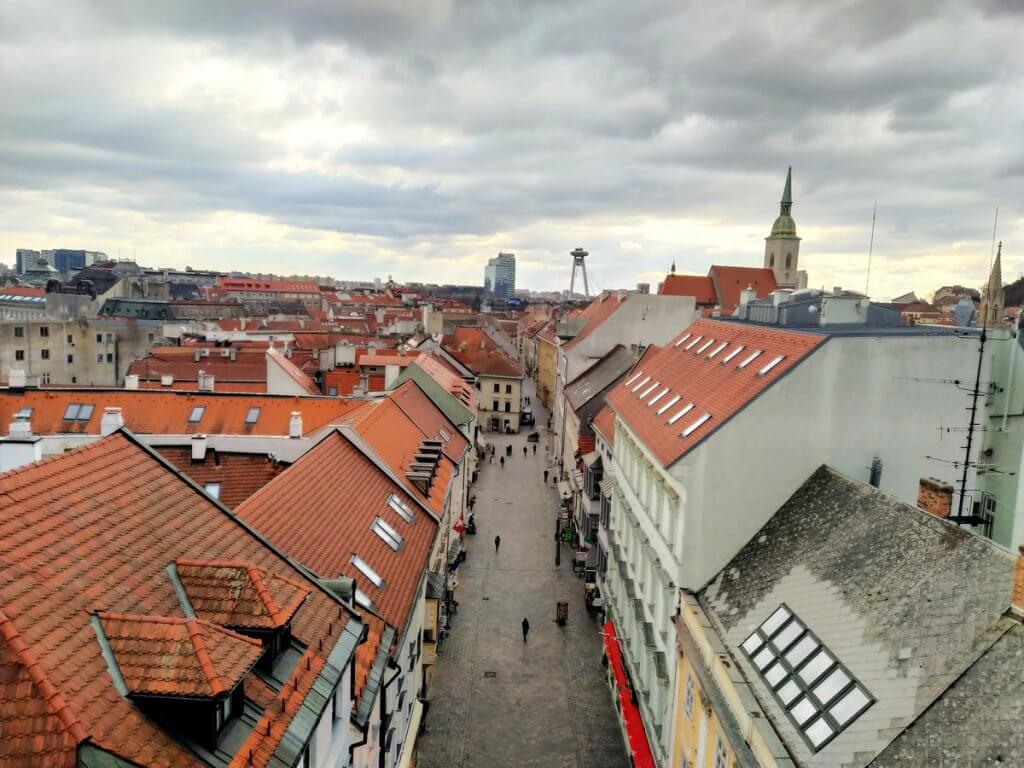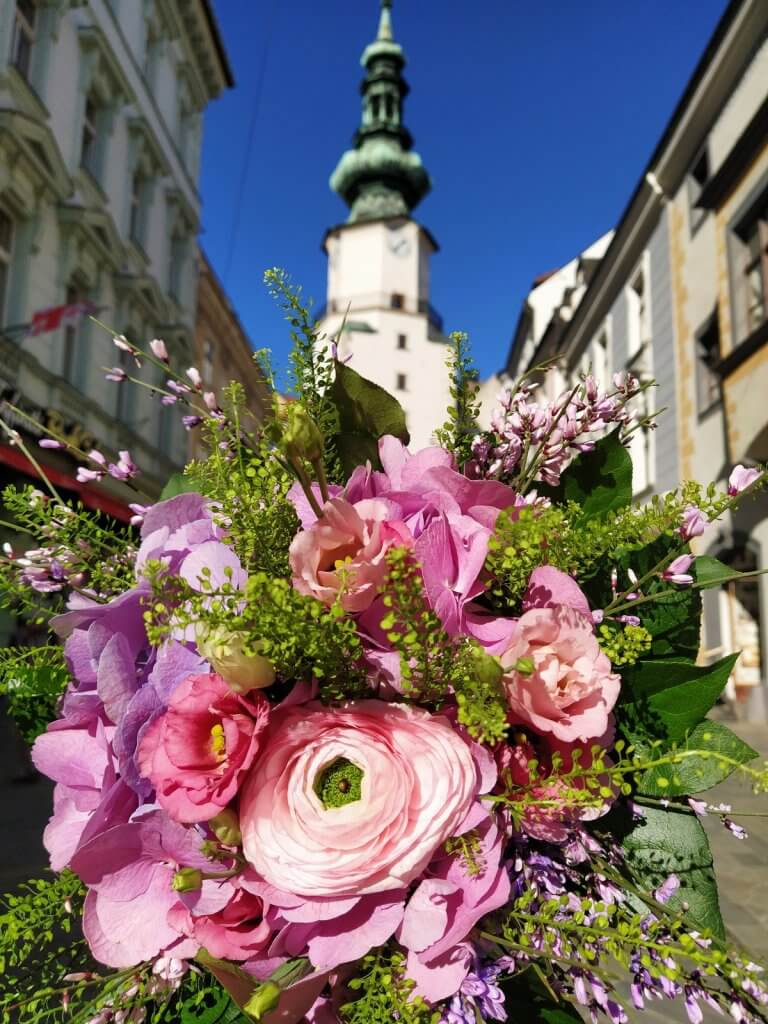 3 Views over city from Bratislava Castle
As a guide at Free Walking Tours in Bratislava I get to the Bratislava castle pretty often. However, there is one part of this trip which will offer you magnificent views over old town of Bratislava and Petržalka at the same time. Once heading towards Zigmund´s gate, turn right and use steep stairs to get you to the corner of the fortification that I am talking about. Views from there are priceless.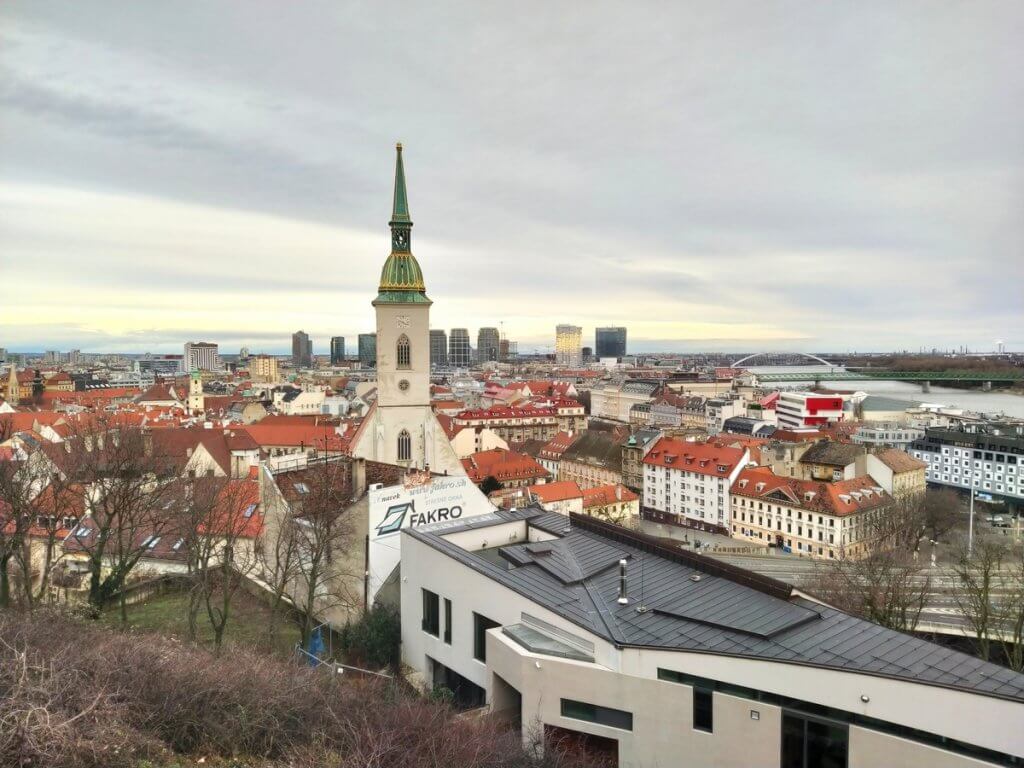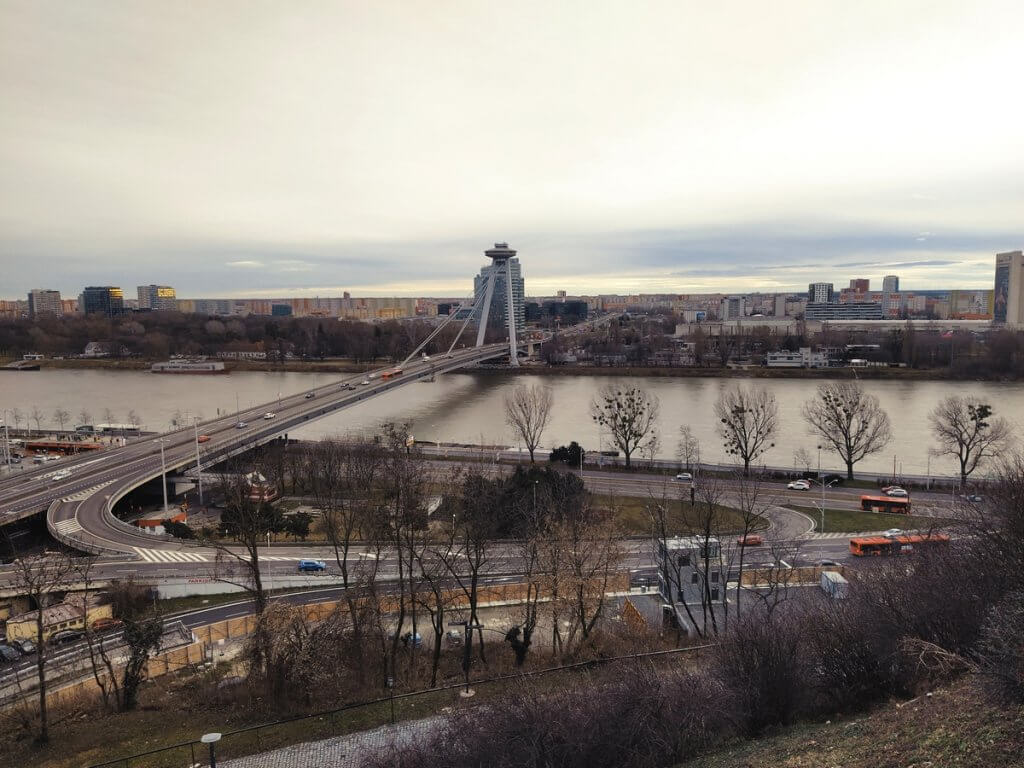 4 Hviezdoslavovo Square
I like to call this square an art square. Not only you will find here Slovak National Theatre, Slovak symphony orchestra, close by National Gallery, famous Carlton hotel, statue of our hero Pavol Orzsagh Hviezdoslav, but at the same time you will find bars and restaurants with reasonable prices such as 17s or Jules Verne restaurant. This square belongs to one of my favourite ones in Bratislava.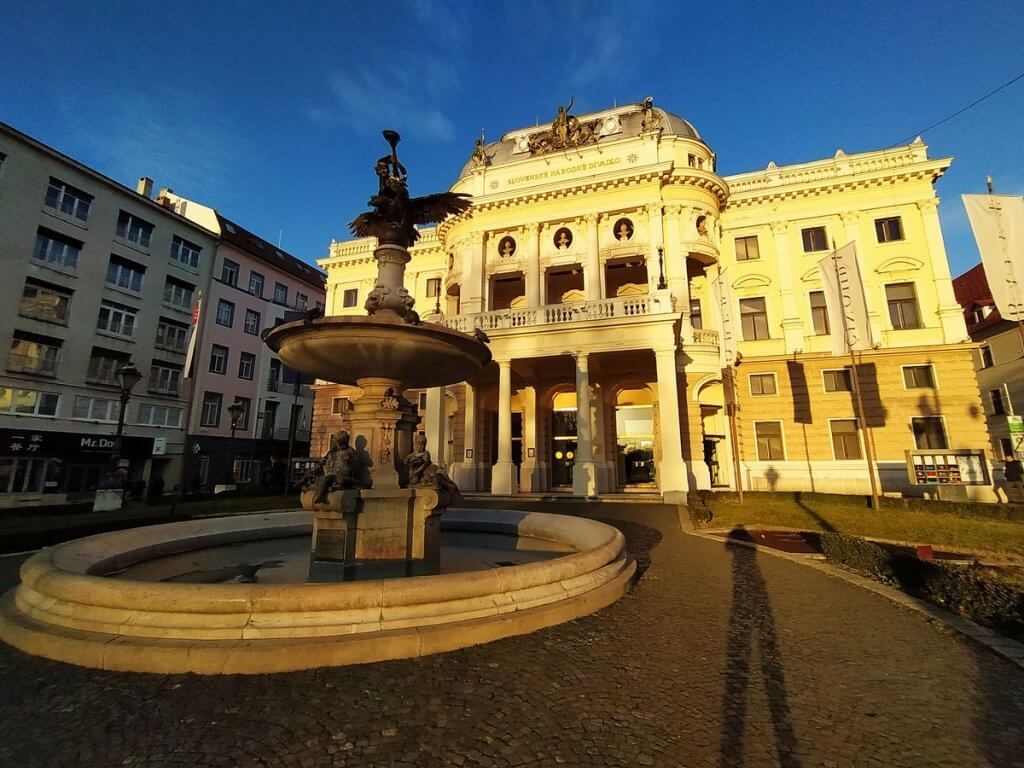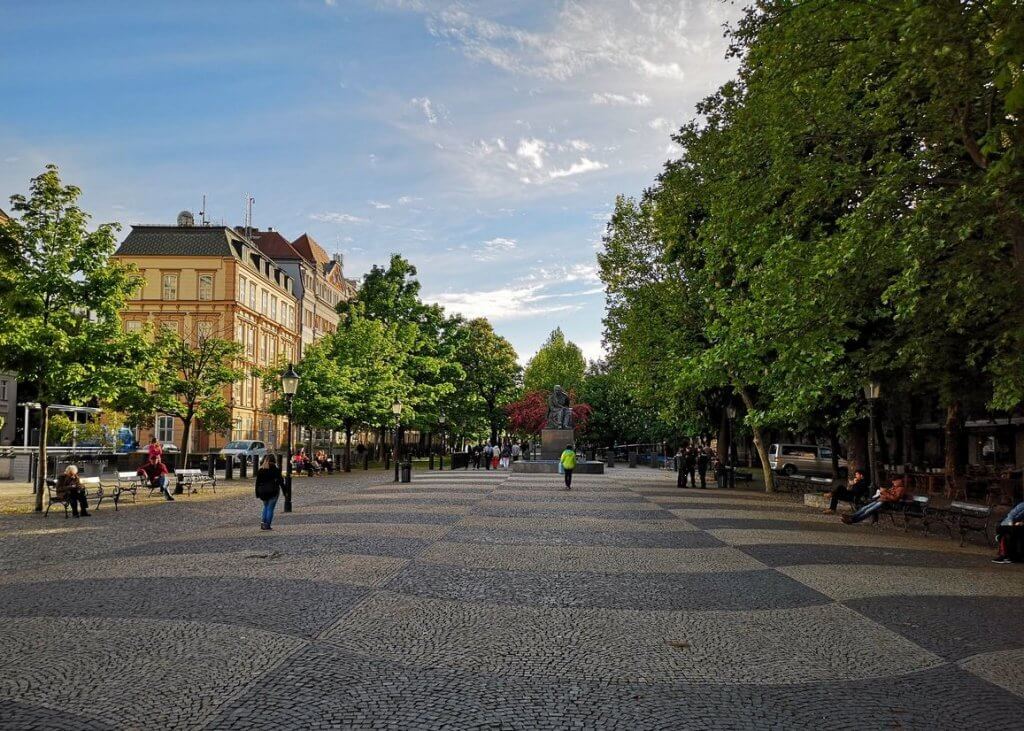 5 Sad Janka Kráľa
So far one of the nicest greenest parks of Bratislava that is located super close to the old town. Feeling for a picnic? Nice walk? Some peace at greenery? Then Sad Janka Kráľa will give you what you are looking for.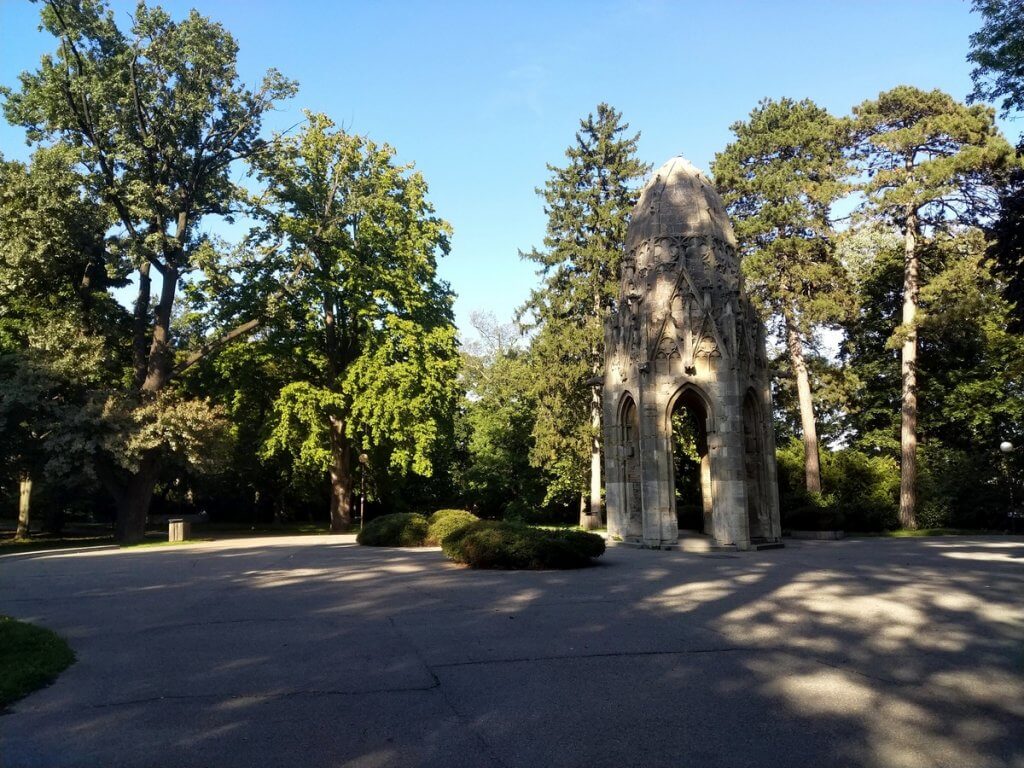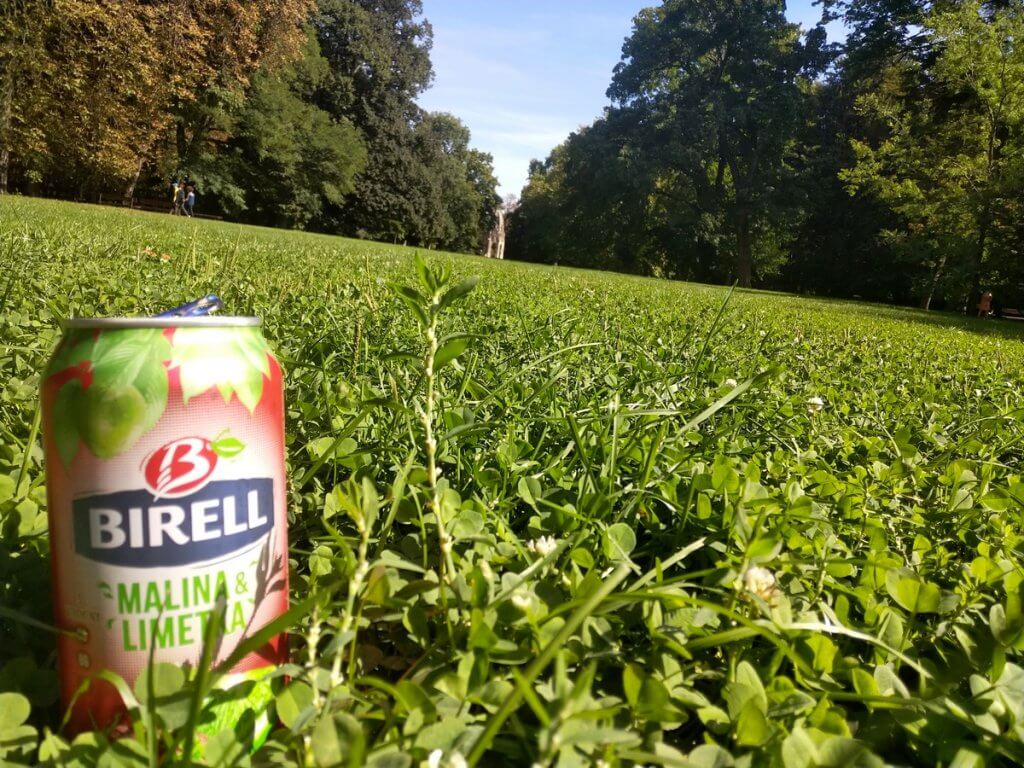 6 Latino parties in Bratislava
You know. I am a Slovak girl with latino soul. I love Latin America, its culture, music, dance. That is why after I moved to Bratislava I tried to look for places which could satisfy my latino heart. And surprisingly I managed to visit few places where I could dance all night long in the rhythms of Latino music. La Casa del Havana is my favourite one. But also KC Dunaj and Masquerade club organize Latino parties. And are you interested in learning Latino dances such as salsa, bachata or kizomba? Then visit La Bomba where almost every day there is a lesson of Latino dances.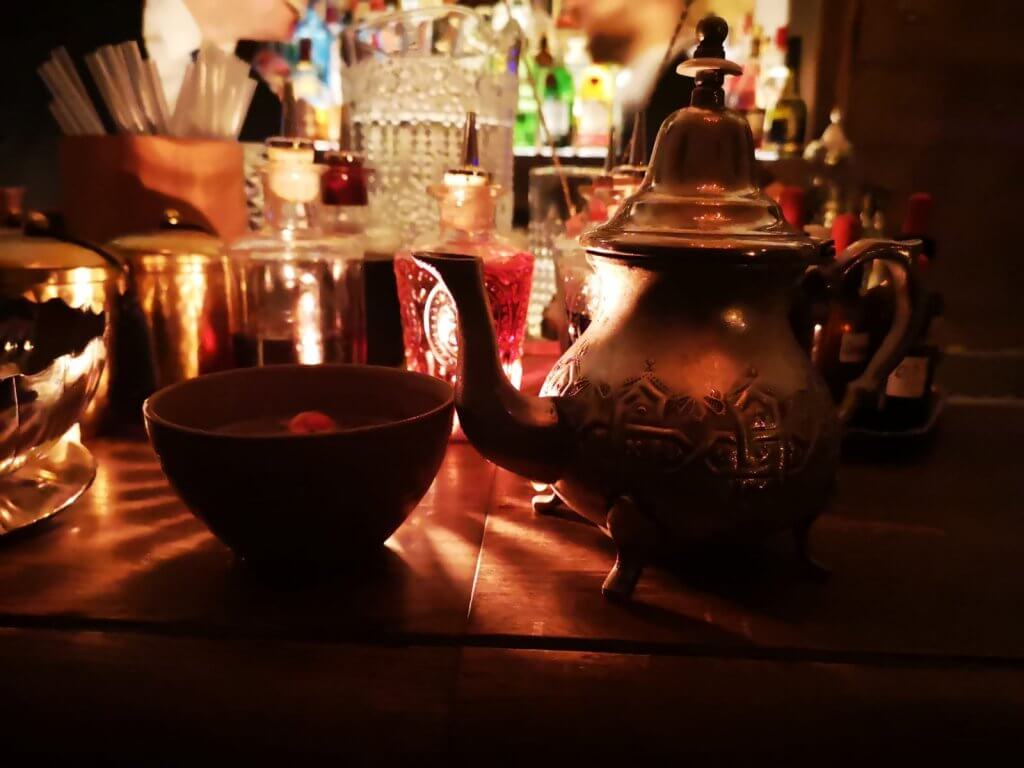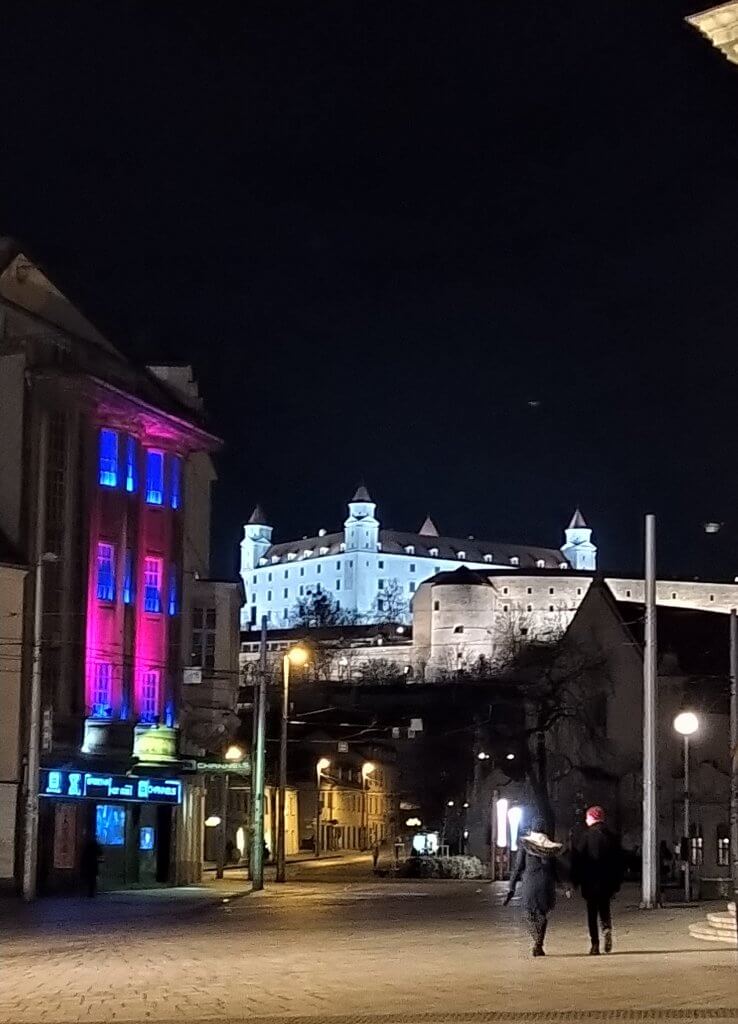 7 Cable car from Železná Studienka to Kamzík
Besides Latino culture, I also love nature as such. Bratislava has various parks and places where you will feel at peace. Such a place is also Železná Studienka (an iron well). If you keep walking through its hiking routes, on the 3rd kilometre you will find a cable car which will take you up to TV Tower called Kamzík. And only for 3 euro. The views from Kamzík are also priceless and if you have drone, you can take breathtaking pictures as we did.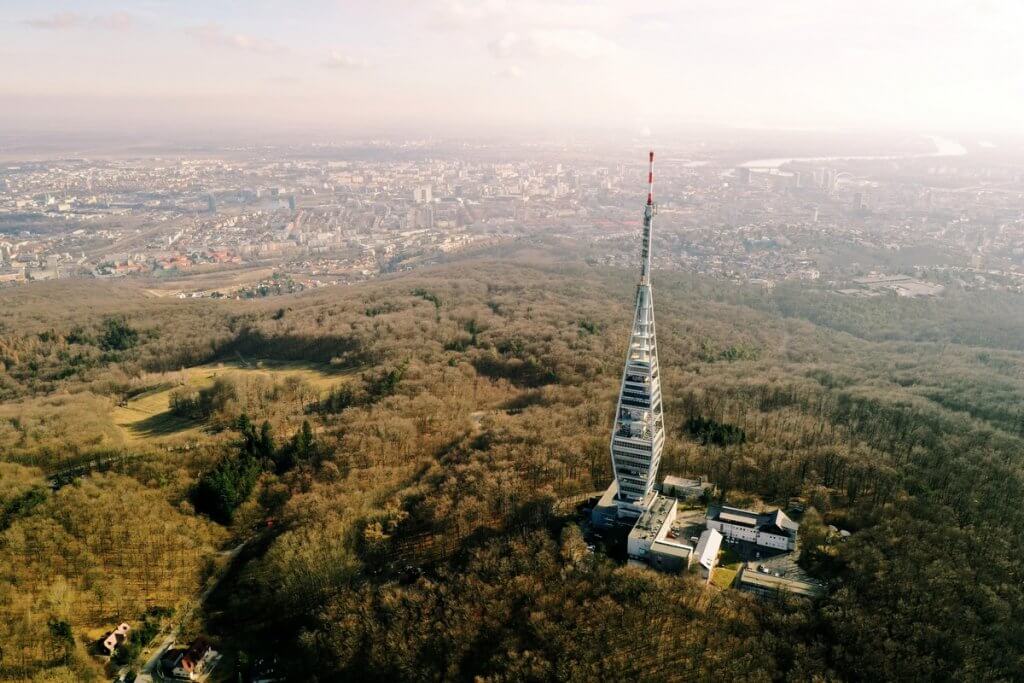 8 Lakes of Bratislava
Bratislava is not only about skycrapers, concrete buildings and traffic jam. It has parks, woods and lakes. Feeling for sunbathing at some lake around Bratislava? Go and visit Zlaté piesky, Kuchajda or couple of lakes located in the area of Železná Studnička. Walking around these lakes make me feel calm and help me cleanse my head.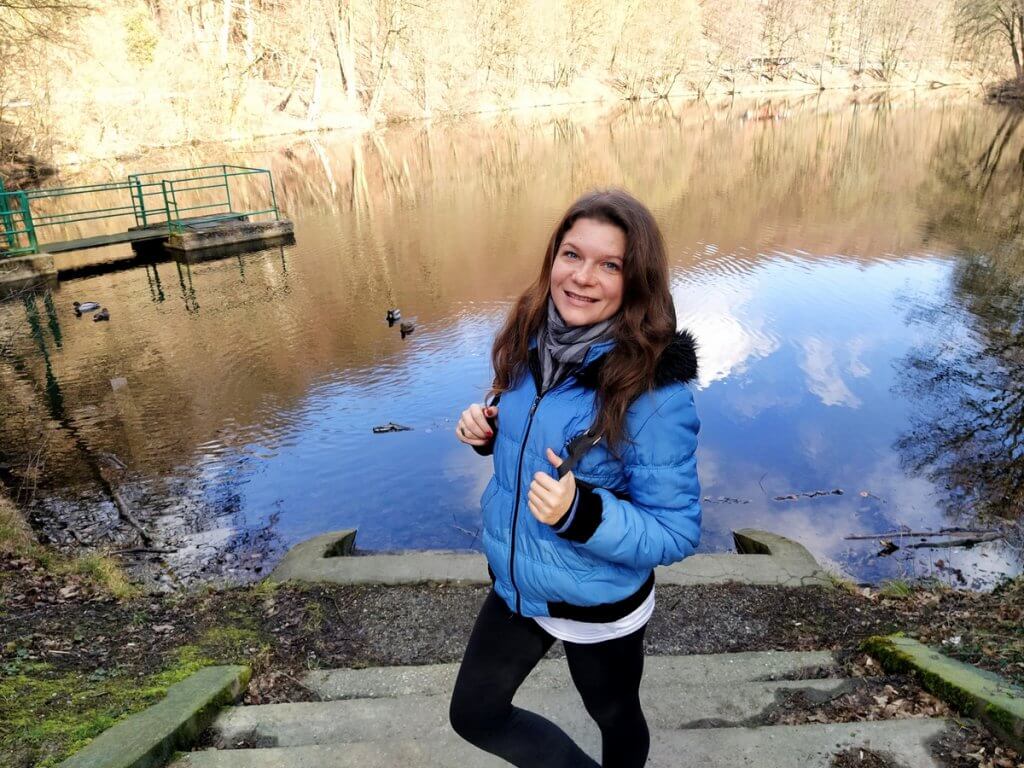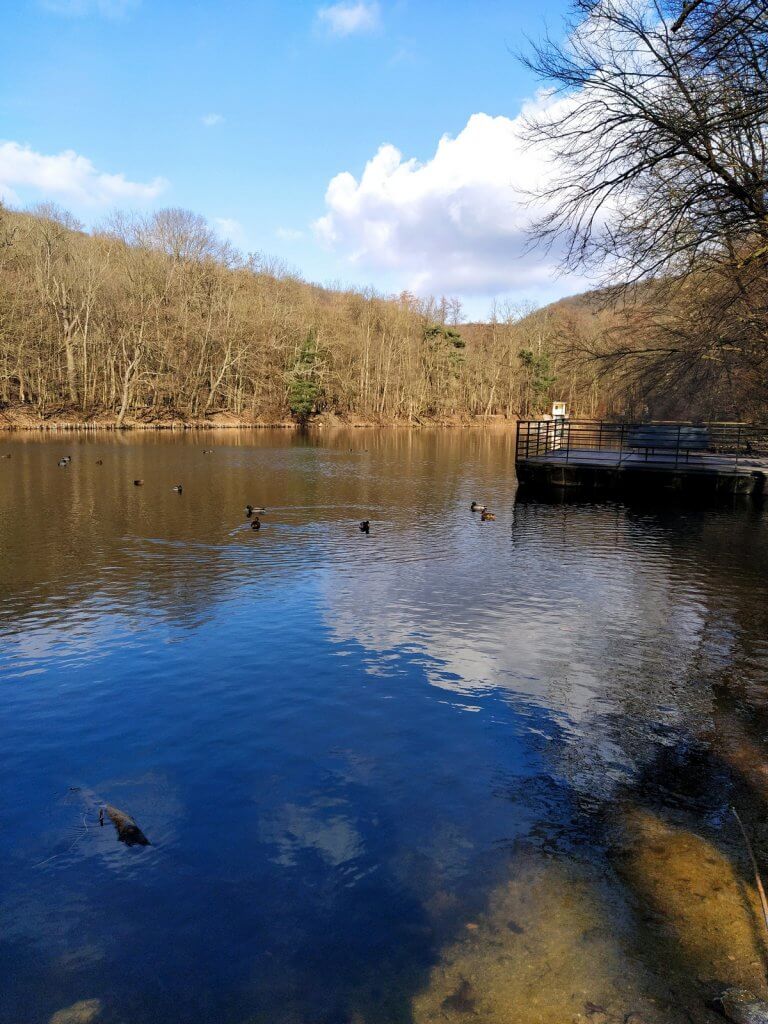 9 Devin Castle
Interested in history? Don´t worry. Bratislava offers many places which still satisfy your desire for history. I truly recommend to visit one of the oldest castles of Slovakia – DEVIN castle which is located super close to Bratislava. You can either take a bus n. 29 to get there or also take a boat directly from Bratislava. Entrance fee to Devin is only 2 euro and you will learn a lot about our history thanks to the educating boards installed in the castle. Moreover, views over Morava and Danube rivers from the castle will take your breath away.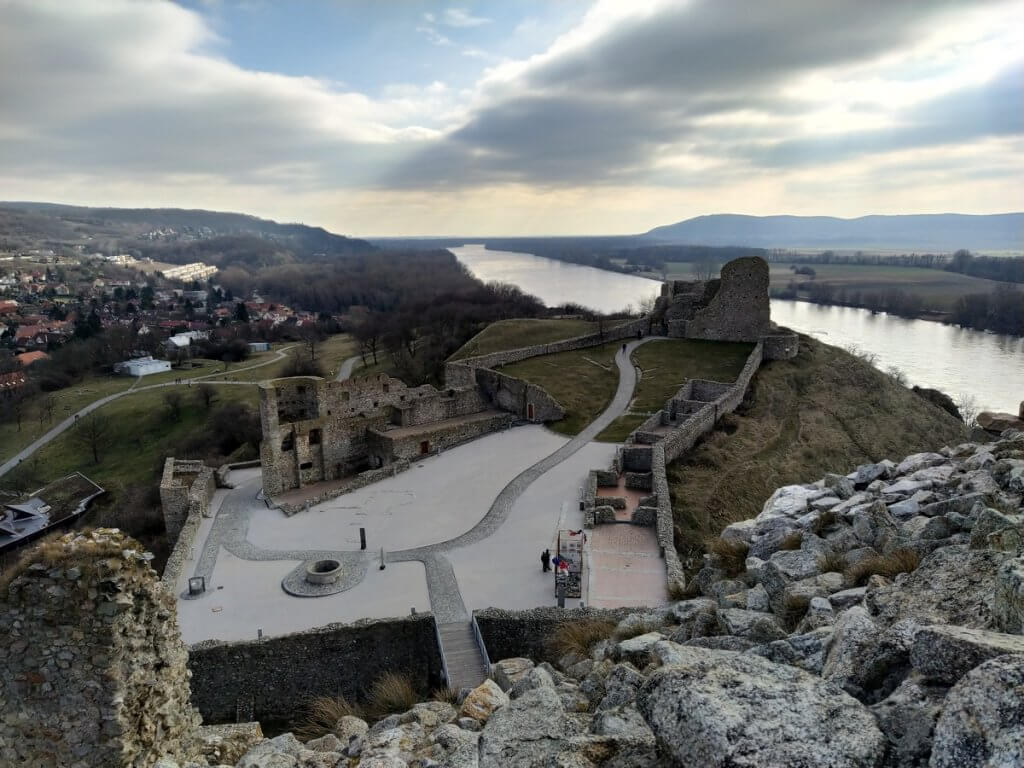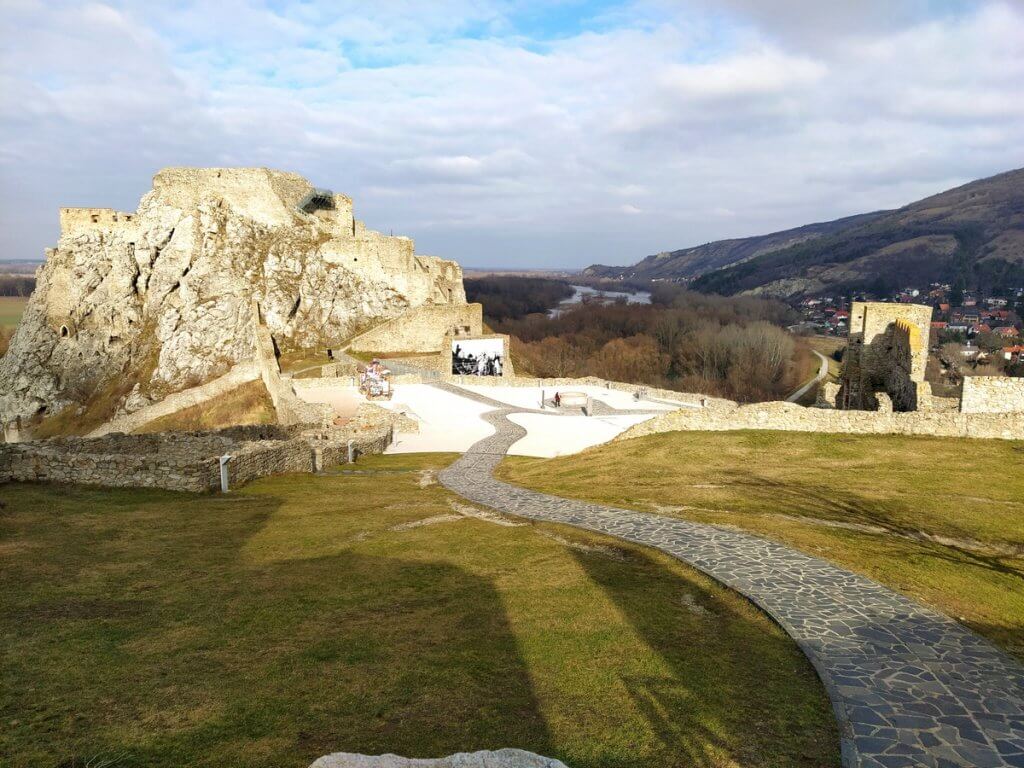 As an addict for hiking and nature as such, I was happy to find out that Bratislava is surrounded by mountain range called Malé Karpaty. They are not as huge as those in Canada where I used to live for 15 months, however, they still make me happy. One of the first trips I did there was a hike to the peak called "Vápenná" – the third highest peak of Malé Karpaty. You don´t have a car? Don´t worry. Public transportation will get you to close by villages from where you can start hiking.
Click HERE to get more tips on day trips out of Bratislava.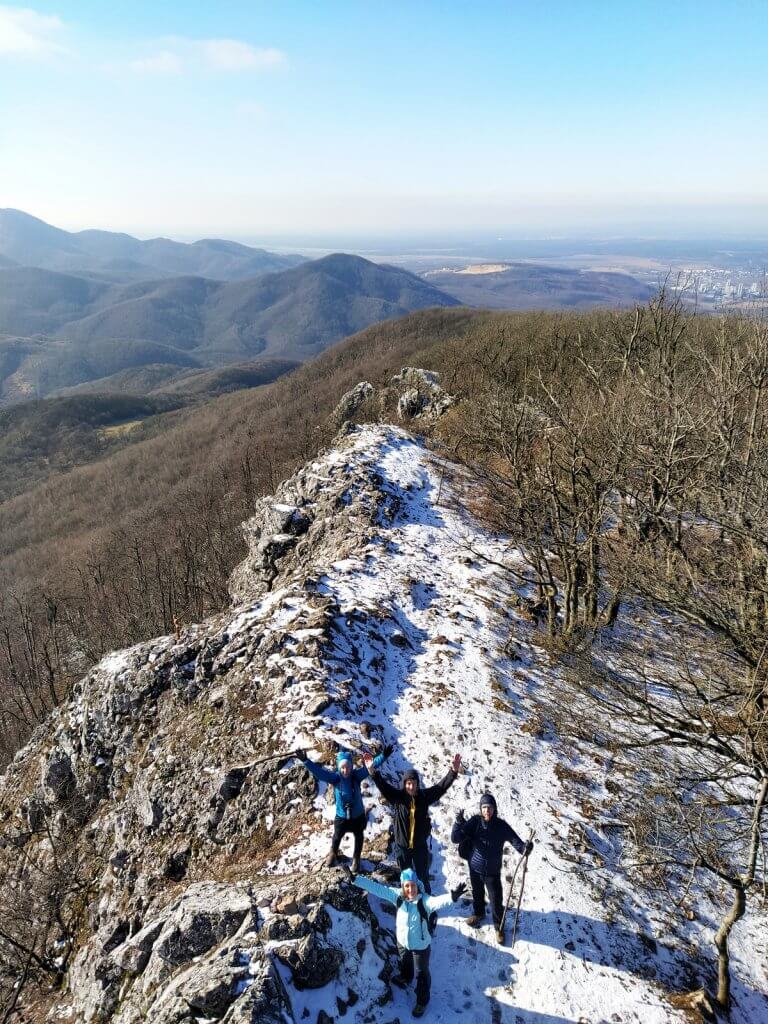 .
Bratislava might not be the nicest city I have ever lived in but it is definitely worth visiting and seeing it with your proper eyes. It has a lot to offer and I am sure that after some more time spent in Bratislava there will be still more and more to explore and discover.

If you wish to receive my latest articles on your email and feel younger 🙂 – sign up below.
And if you want to contribute for MiliMundo travels, don´t hesitate and do it now. 🙂
And if you are interested in articles on CENTRAL AMERICA – click HERE. On SOUTH AMERICA click HERE. 🙂
PS: Looking for great travel insurance with great prices? Insurance which you can book even when your journey has already started? Have a look at The True Traveller. I am more than happy with them. 🙂

Please follow and like us: