Hits: 837
At the end of February 2022 I decided to spend 9 days on the Italian coast, more specifically in the economic centre of Southern Italy – in the city NAPLES. In this article I will give you all the tips and tricks for this hectic city regarding accommodation, transportation, possibilities for day tips out of the city. May it come in handy for all those travelling to Naples and exploring its beauty.
TRANSPORTATION in NAPLES
The airport is located only 5km from the Old Town and it was super easy to get there. Outside the airport you will find a little bus stop from where "Alibus" company will drive you either to the central station or port for 5 euro. The buses leave approximately every 15 minutes.
Regarding the public transportation around the city, you have a possibility to take a metro, buses or trams. One ticket for public transportation costs 1,10 euro and can be usually bought in tobacco shops (there are no machines at the bus stops, ridiculous!) but get ready for huge traffic jams and chaotic and noisy driving. Transportation in Naples was my least favourite thing of this huge metropolitan Italian city.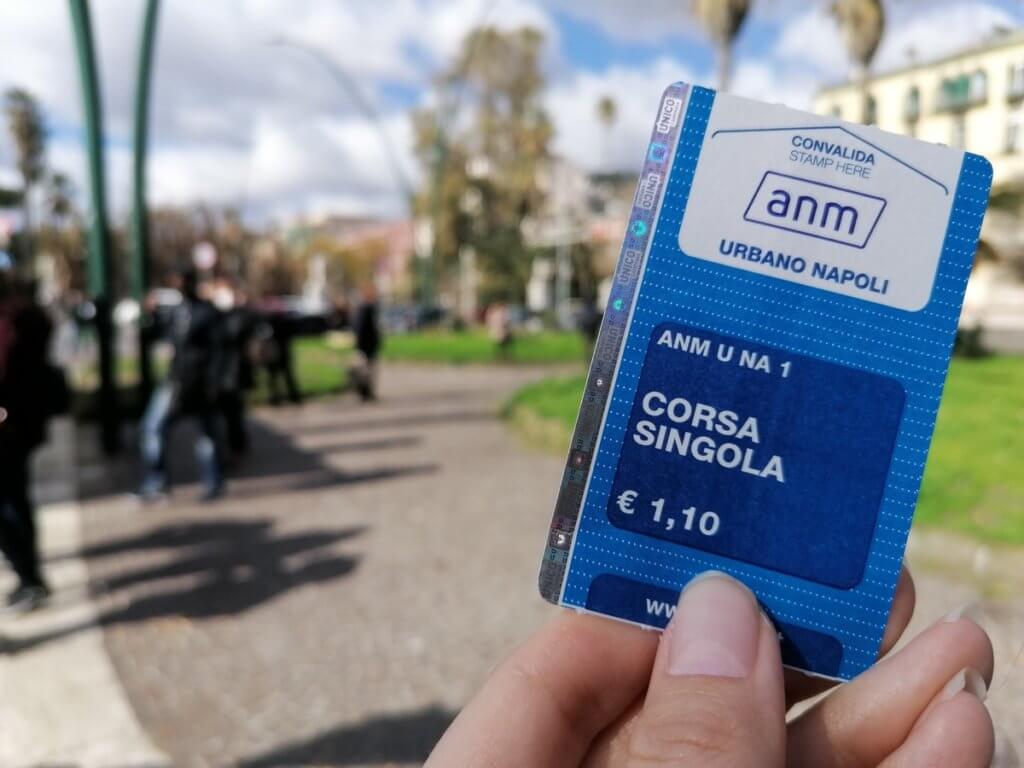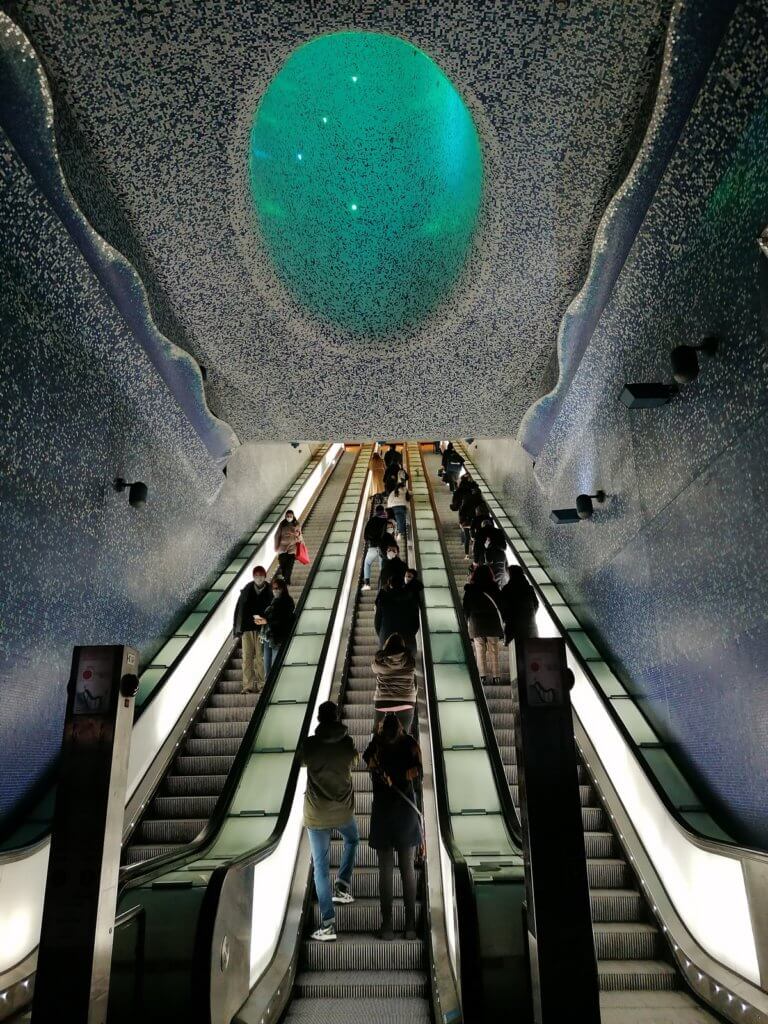 ACCOMMODATION in NAPLES
I recommend to stay close to the Old Town of Naples as this is the part where you will want to spend most of your time. For the first two nights in Naples I stayed bit far away from the centre as I had arranged my couchsurfing stay (for free) but then as I also needed my space and privacy for my online work, I moved to the Old town to a street called Via Forcella where I booked my Airbnb spacious and bright room for 140 euro for 5 nights. Pretty good price for Naples.
The last night was spent in B&B room closer to the port as the following day I was taking a ferry to the island of Procida. The price of that accommodation was around 33 euro per night.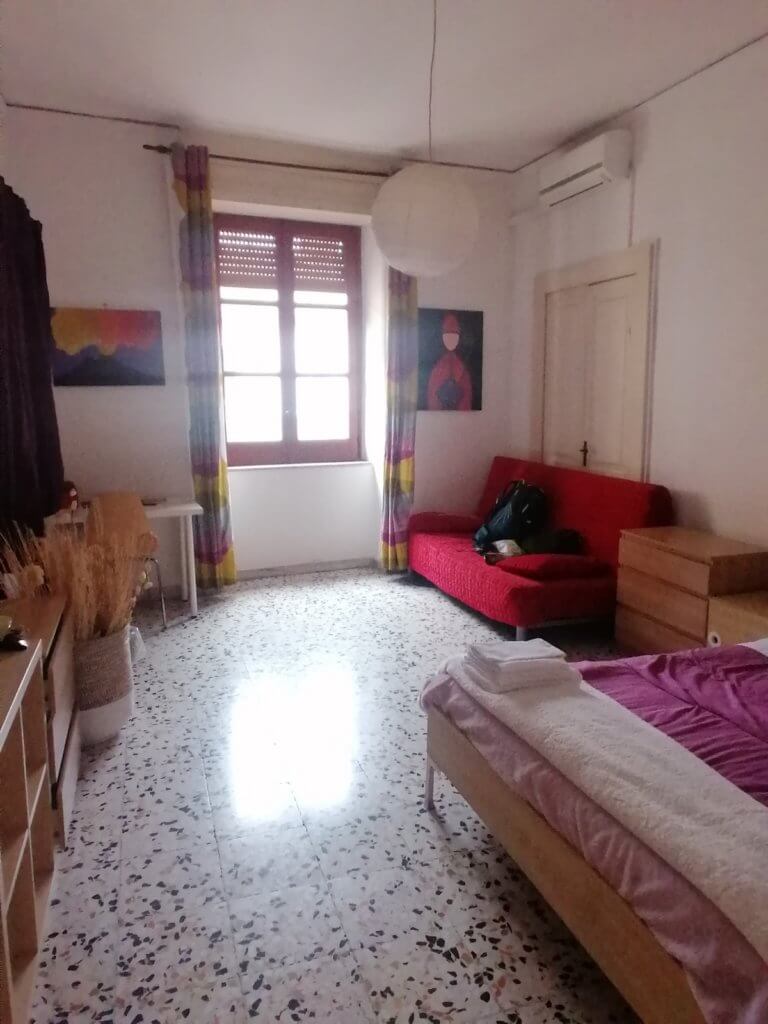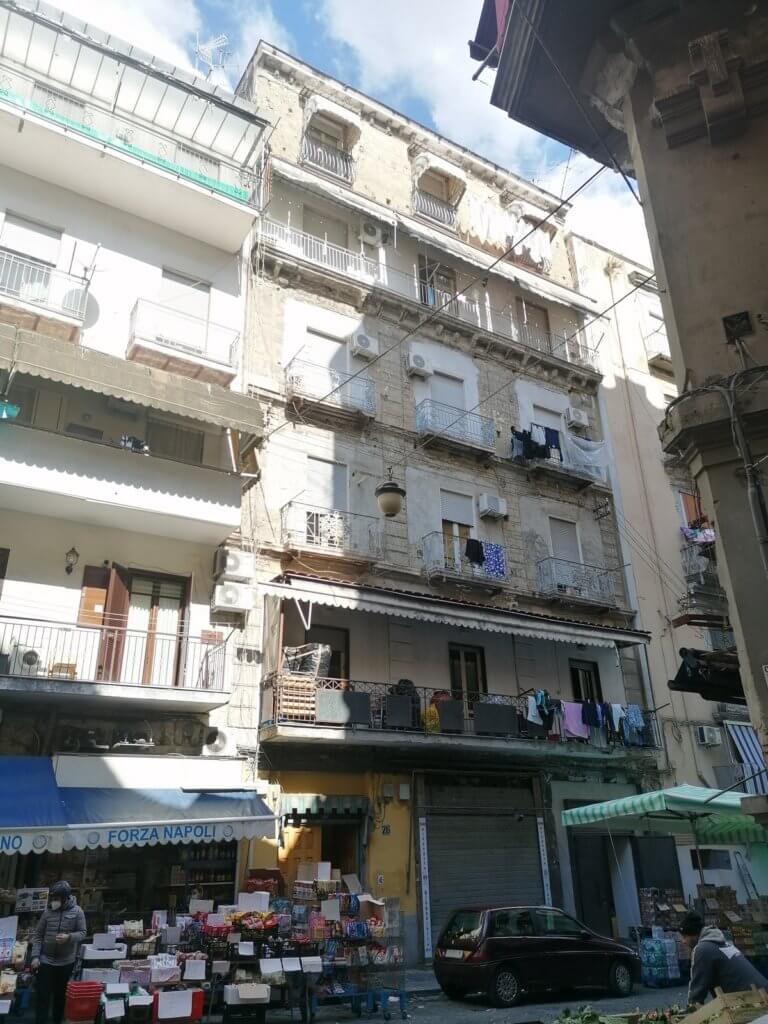 SIGHTSEEING in NAPLES
There is so much to do & see in Naples, therefore, I am happy I stayed such a long time in this city. To my favourite sightseeing attractions definitely belong the fortress Castel Sant´Elmo from where you have ineffable views over the whole city and the entrance fee is 5 euro.
Then the monastery complex of Santa Chiara where the entrance fee is 6 euro for an adult, 4,50 euro for a student. This complex reminded me of Barcelona and Gaudi´s architecture, very colourful ceramic columns and breath-taking ceilings.
Walking through the narrow cobbled yet busy streets of Spanish quarter also belonged to my favourite parts of Naples. You will be able to experience the real vibes of crazy chaotic Italy accompanied with delicious Italian cuisine.
Close by the Spanish quarter you can hit the nicest square of Naples – Plebiscito square which consists of the Royal palace and at the same time huge and beautiful basilic San Francesco di Paola which kind of reminded me of Rome and its unique architecture. The atmosphere on this square was wonderful, full of live music and people.
Last but not the least, don´t forget to wander around the streets of the Old Town, pay a visit to few charming churches and cathedrals (like the one of Santa Maria Assunta) and don´t forget to eat some pizza or pass through the street Via Trattoria where you can get delicious Italian meals in world famous pizzeria Sorbillo.
Check this WEBSITE for more options and attractions for Naples where you can also find entrance tickets and more info.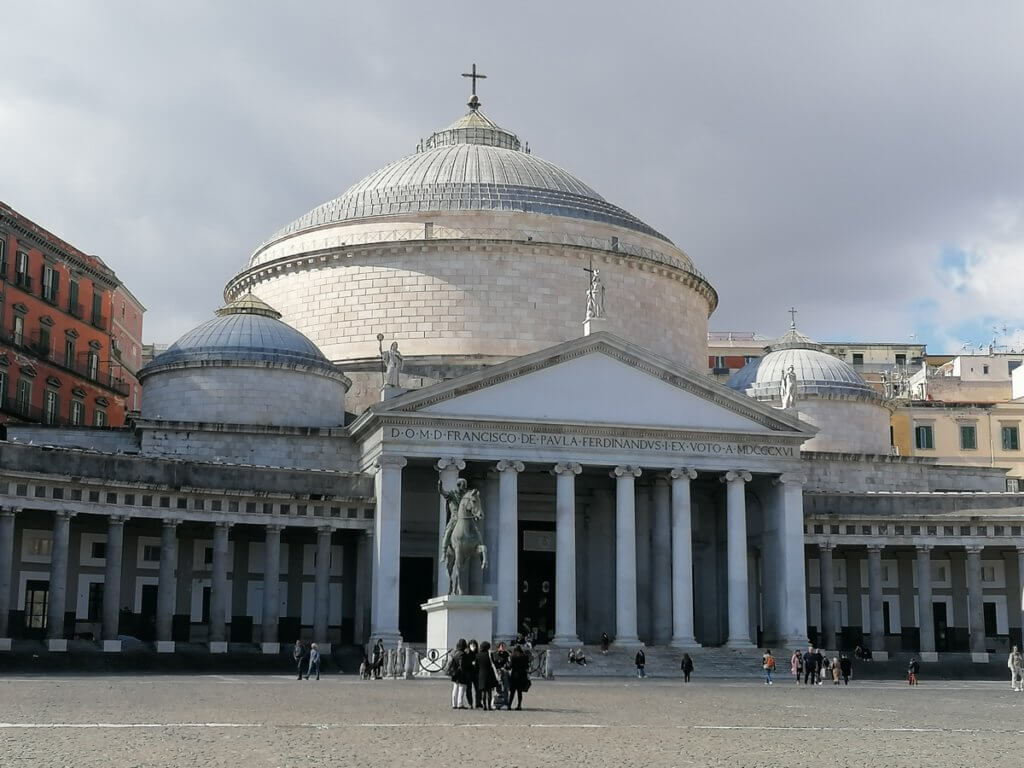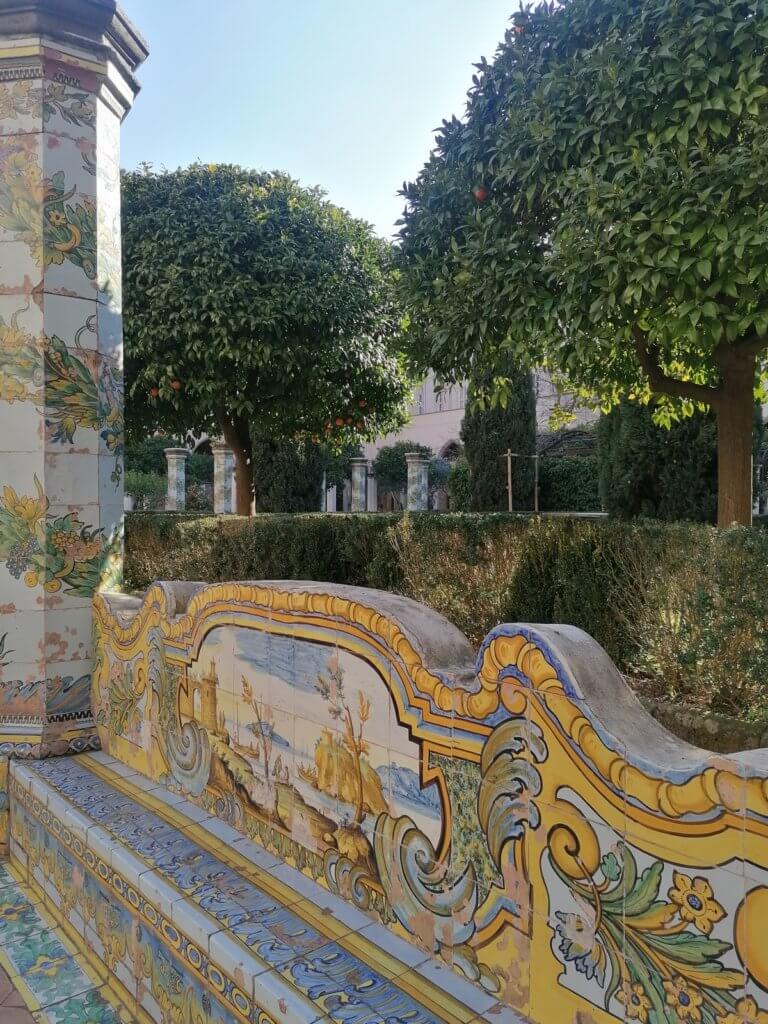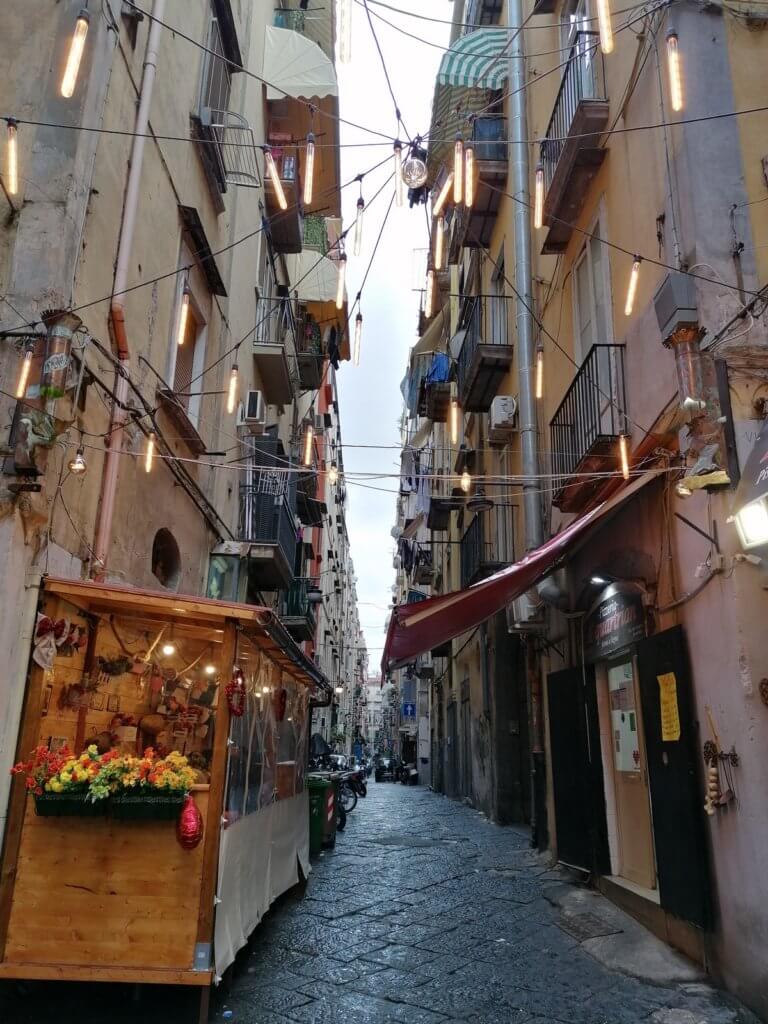 DAY TRIPS out of NAPLES
There are many possibilities of day trips out of Naples, however, I am going to mention only those which I have done by myself.
The first trip was to famous ruins of Pompeii town which was devastated by even more famous volcano Vesuvius in 79AD. You can travel there by train, however, I managed to get there by motorbike with my couchsurfing host. The entrance ticket was 16 euro, audio guide 8 euro and normal "live" guideup to 140 euro. However, HERE you can find various discounts and deals for Pompeii entrance, so check it out. Get yourself at least three hours for exploring this huge complex of archaeological site.
The second trip was a train trip to a city called Salerno where another couchsurfing host was waiting for me on his motorbike to drive me around famous Amalfi coast. As it was pretty called (February weather haha) we managed to get to a town called Amalfi but not to more northern town called Positano (which is highly recommended).
The third and the last day trip out of Naples was a visit of the smallest and most colourful island of Naples bay called Procida. I do have to write a separate article only about this island because it took my breath away and it deserves some specific attention. But quickly mentioned, you can take a ferry from Naples port, it takes around 1 hour and costs between 10 and 14 euro one way.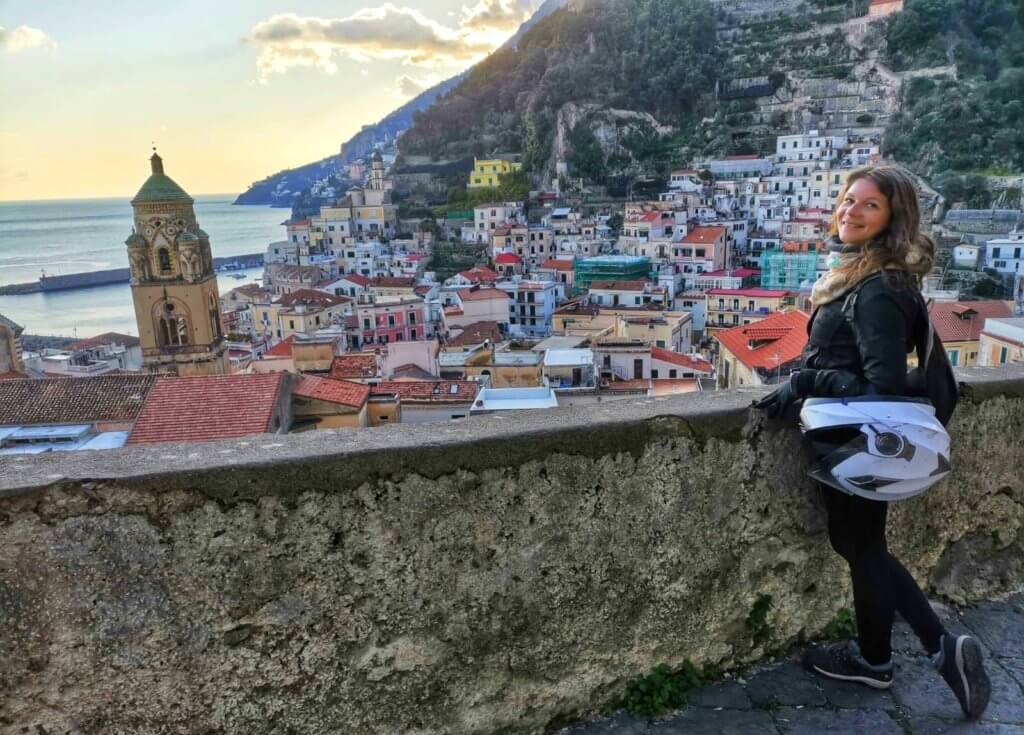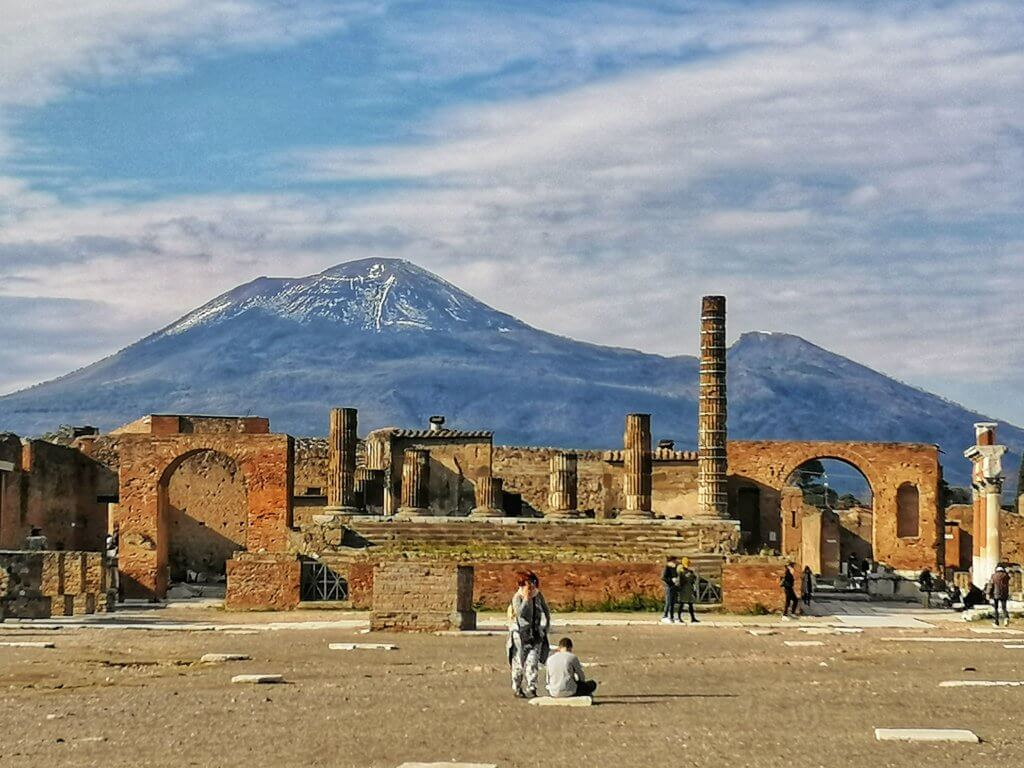 There will be more detailed articles about the island of Procida and Naples as such, so feel free to subscribe and make sure you will receive my next blog post directly to you email.
And if you liked the article and you want to contribute for my future MiliMundo travels, don´t hesitate and do it now.
And if you are interested in articles on CENTRAL AMERICA – click HERE. On SOUTH AMERICA click HERE.
PS: Looking for great travel insurance with great prices for your future travels? Insurance which you can book even when your journey has already started? Have a look at The True Traveller. I am more than happy with them.

Please follow and like us: