Hits: 649
Before arriving to Slovenia, I had no idea what places we will visit and what exactly we will do. I let other people plan everything and for a change, it was a good feeling not to have to organize everything by myself. So what did we do and which places did we explore?
Valley of Soča river
River Soča is 136 km long and go through Italy and Slovenia. We spent four days in a village ČEZSOČA, through which river Soča flows and we did couple of interesting activities on this river. For example canyoning, rafting, paddleboarding. But no worries, I will write one separate article only about this adrenaline water activities.
Me personally, I loved a town BOVEC, that was close by and that is also surrounded by breathtaking mountains. It is a quite touristy place but the vibes coming from this town are magical. You can try some special traditional delicacy for example at a street stand Kuhnjca lokalnih dobrot and buy various souvenirs in close by shops. For a moment it came to my mind to spend there one season as an instructor of certain adrenaline activities. 🙂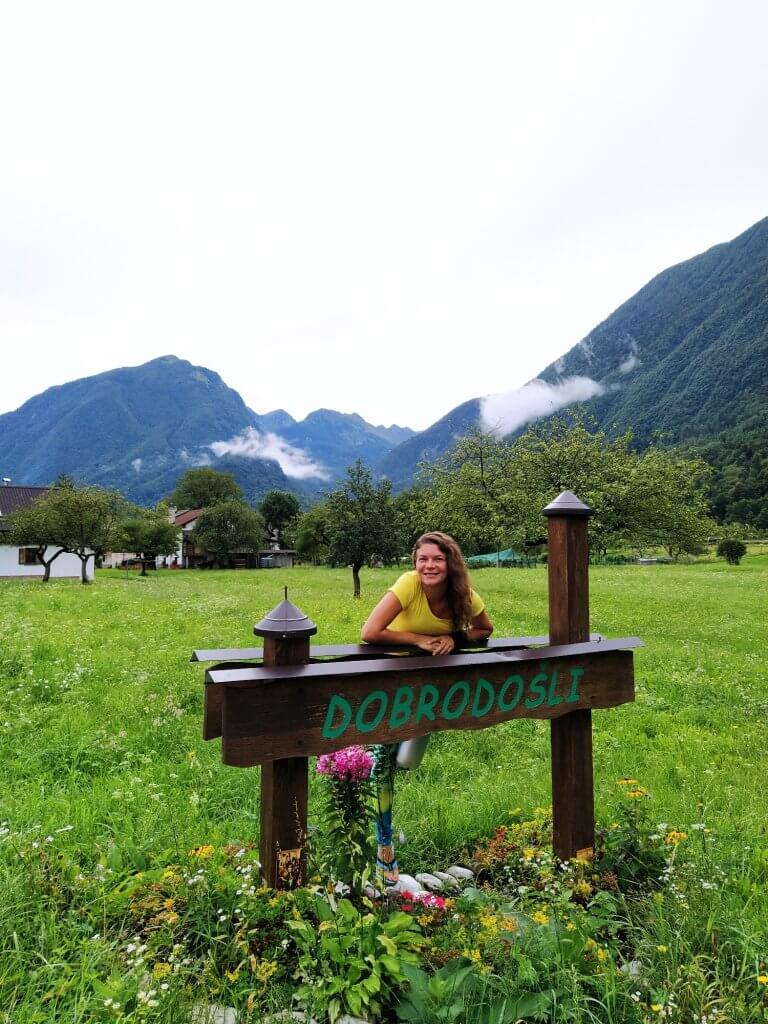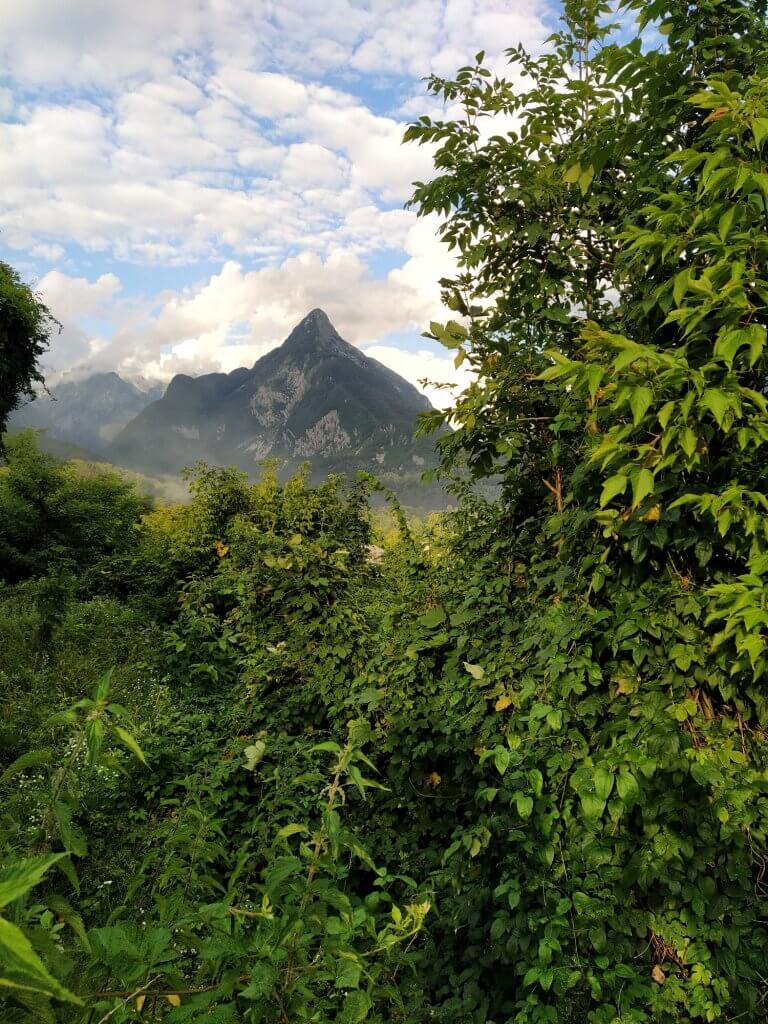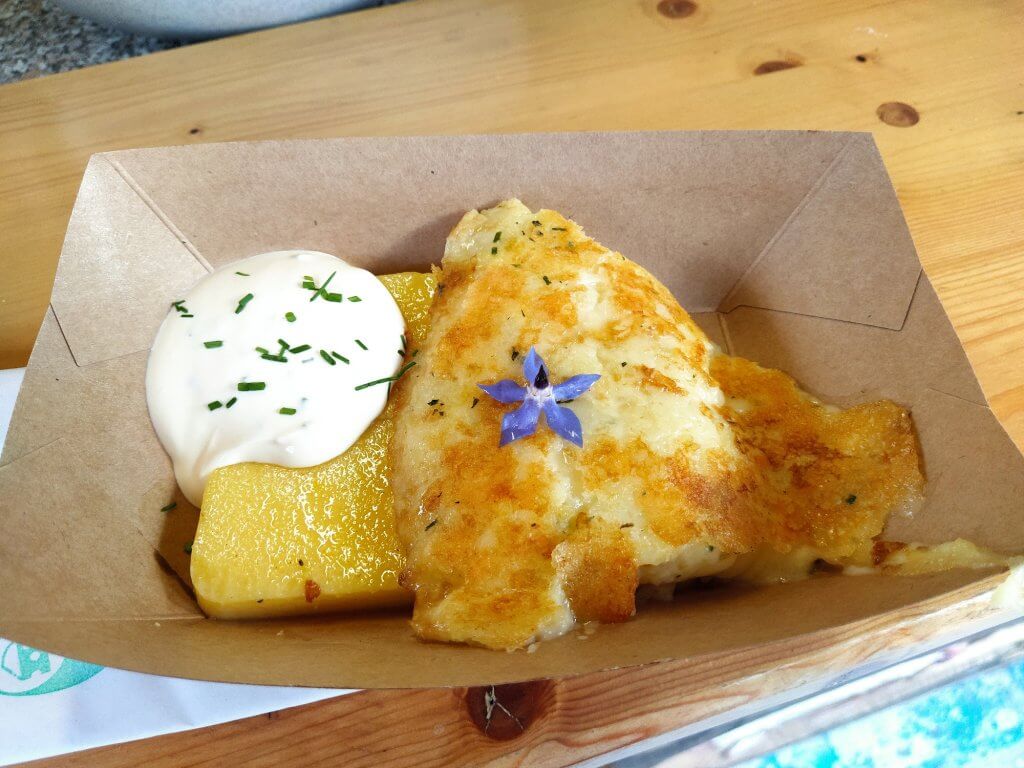 WATERFALLS around SOČA VALLEY
KOZJAK waterfall
Our first waterfall we visited was a waterfall KOZJAK which is located 20km further from Bovec town and only 3km from Kobarid. The entrance fee was 4 euro, however, if you come in a group of at least 8 people you will get a small discount (3 euro per person). This waterfall seemed very mystical and all of us were in a mood to jump in and swim, however, there was a sign that didn´t allow us to do it. So no swimming in this beautiful waterfall is allowed.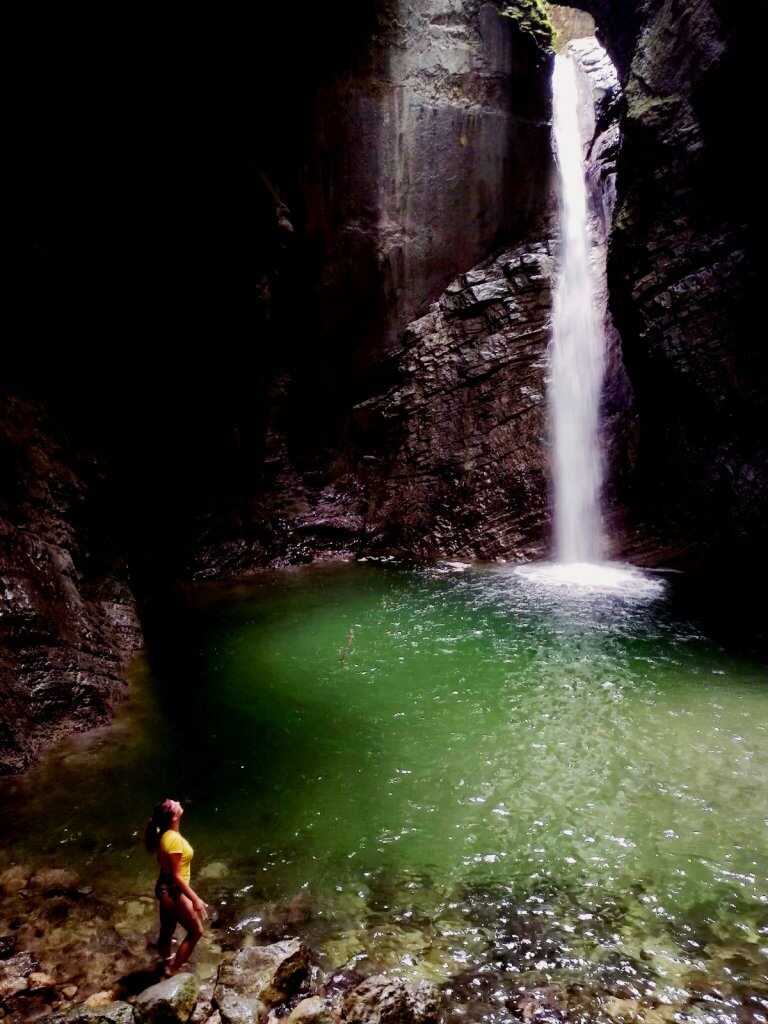 BOKA waterfall
Our second spot was waterfall BOKA, that belongs to the highest waterfalls in Slovenia with a total length of 106 meters. Unfortunately there is no way hot to get to this waterfall directly, so we were able to admire it only from a distance from a wooden viewpoint. Well, better than nothing. There is no entrance fee to see this waterfall. You can actually see it from the highway where you can park your car on a close by parking spot and walk around 20 min. From the wooden viewpoint there is another small trail that will actually get you a bit closer to the waterfall.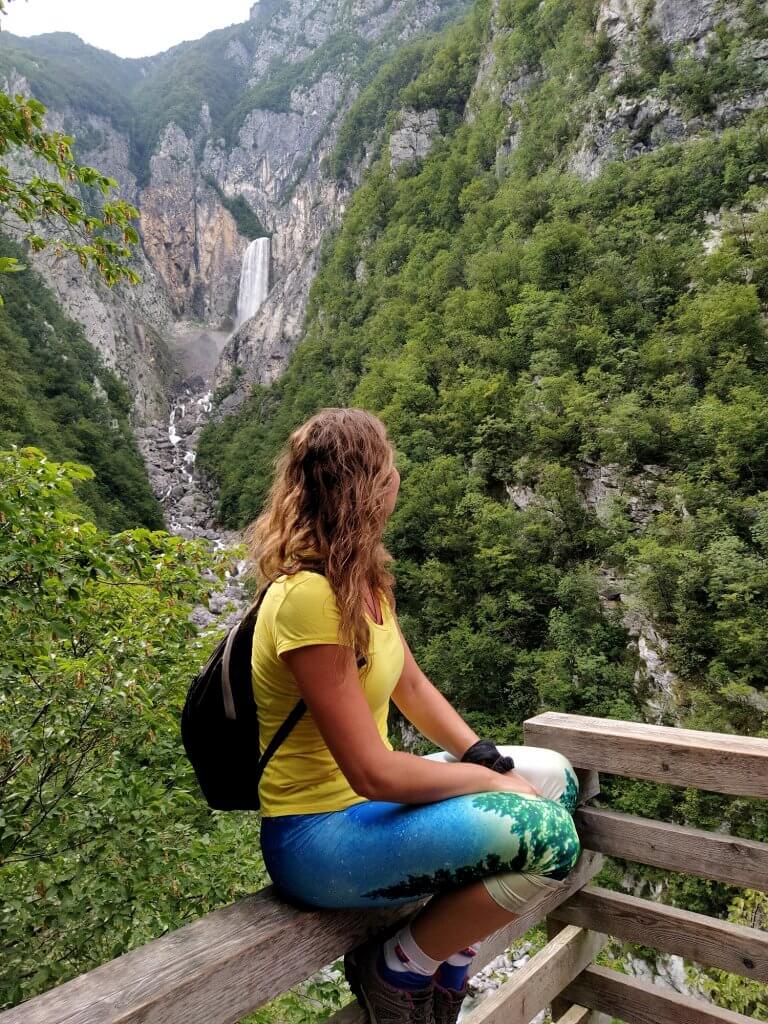 VIRJE waterfall
Our last waterfall was a waterfall VIRJE that blew my mind off. You can actually get there even from Boka waterfall (around one hour of walking though a small trail) or you driving for around 10 min. There is no entrance fee for the waterfall, however, you pay 5 euro for parking. From the parking spot it is around 10 min and you will reach this magical waterfall where you can also swim, although water is freezing cold. I got inside of this waterfall and could admire it from the other angle. I also hiked it up and returned to parking lot using different trail. And it was worth it because on the top of this waterfall you will find few cute lakes and other little waterfalls. It was a bit slippery, but worth it.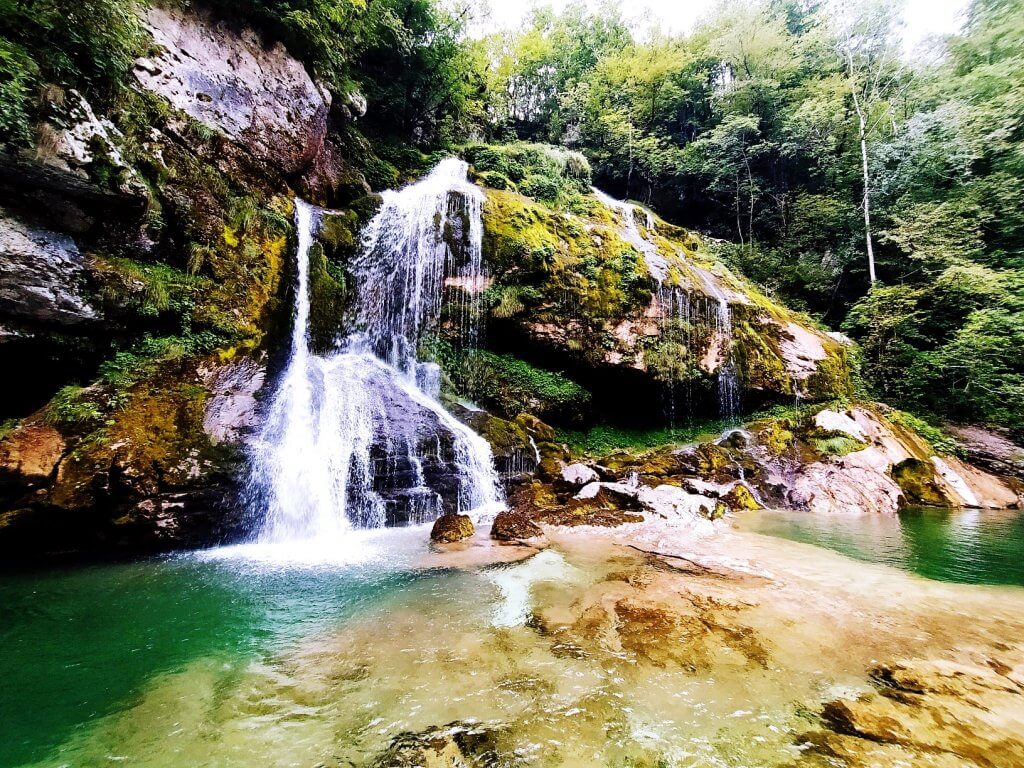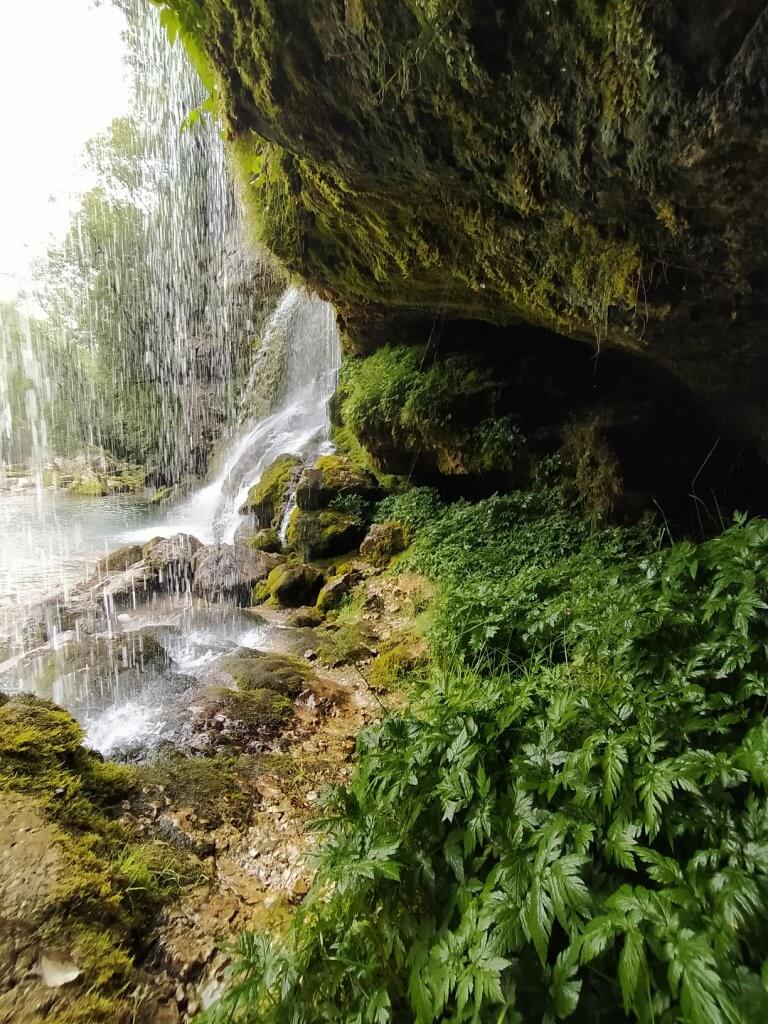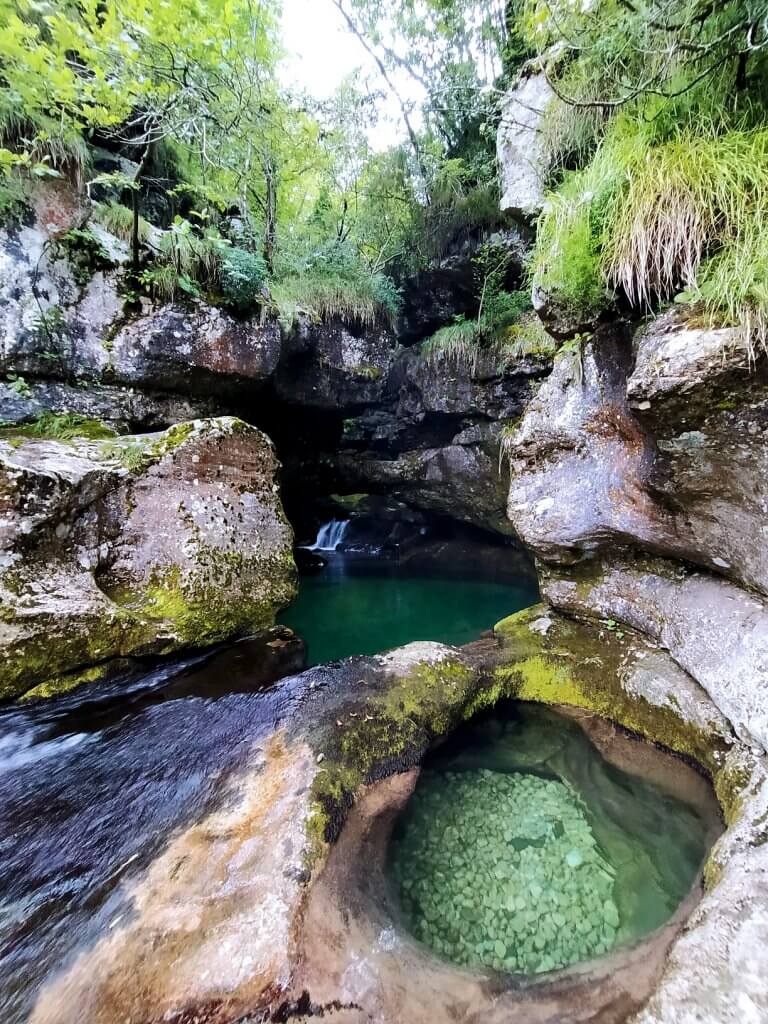 CANYON VELIKE KORITA of SOČA RIVER
I had no idea that such a place exists in Slovenia, but yeah it does. It is a beautiful canyon through which a cold, beautiful and super clean green river Soča flows. My group of friends decided to spend some time on some rocks sunbathing and jumping to water while few of us brought our own paddleboards and we did paddlebaording through this magical canyon. I truly recommend to visit this place.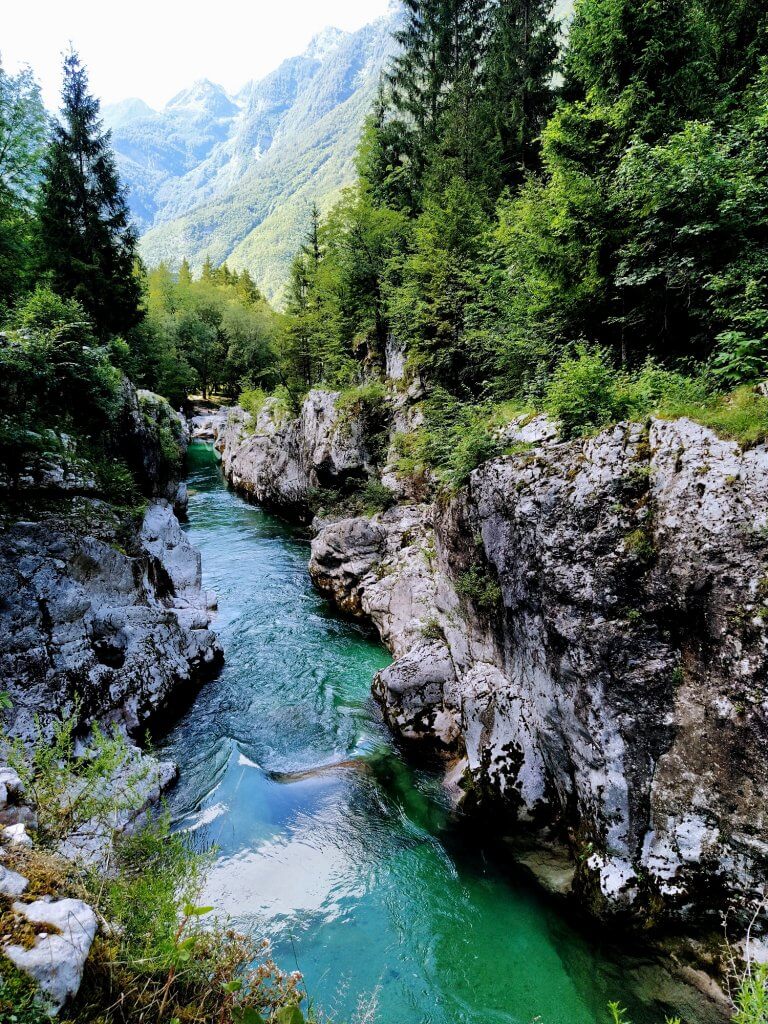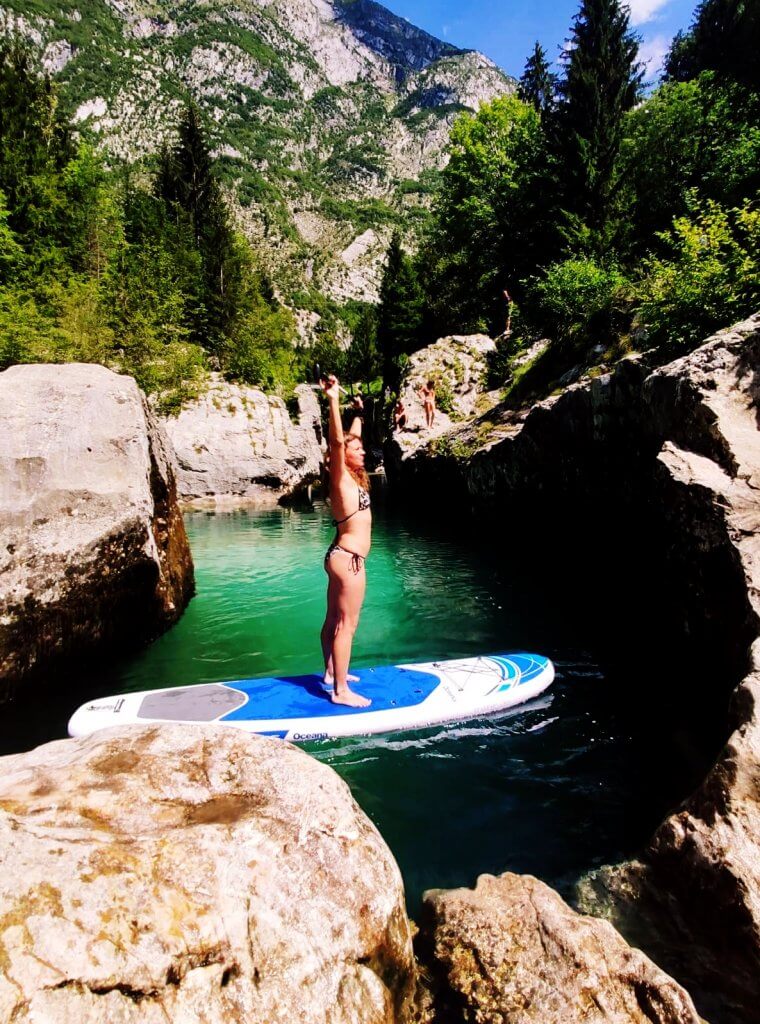 I believe that if we had stayed in Slovenia longer, we would have explored more and more breathtaking places. But I think that for four days spent in this country we saw and did more than enough. Hopefully, this article has been inspirational for you and you will get Slovenia a chance to prove it is a country worth visiting.
If you wish to receive my latest articles on your email and find more inspiration – sign up below.
And if you liked the article and you want to contribute for my future MiliMundo travels, don´t hesitate and do it now. 🙂
And if you are interested in articles on CENTRAL AMERICA – click HERE. On SOUTH AMERICA click HERE. 🙂
PS: Looking for great travel insurance with great prices for your future travels? Insurance which you can book even when your journey has already started? Have a look at The True Traveller. I am more than happy with them.

Please follow and like us: