Hits: 4328
Thailand can be paradise on earth for some people and at the same time hell for the others. It may depend whether you are a tourist in Thailand or a person working in Thai tourism. But let´s have a look at my:
FIRST IMPRESSION ON THAI PEOPLE WHICH WAS SIMPLY AMAZING!
During the first day, my friend lost his phone with his new Thai phone number. However, not even one hour after, a person who found the cell phone brought it back to our hostel. Would you believe that?! Can you imagine any person bringing you back your lost phone? No way! So my first impression on Thai people was more than great!
The same day we bumped into a local person called Leg who helped me and my friends get "VIP" tuc-tuc driver who spent with us the rest of the day and took us to the first Buddhist temples. Leg and his Thai friends were truly kind and generous people who offered us some drinks and food directly on the street. They also took us to our first "ping-pong" show where many Thai ladies put in and out of vagina things you wouldn´t believe – yeah, these things happen, and actually are pretty famous in Thailand. Surely, Leg and his friends had some provisions from bringing us there, but this is how tourism works everywhere.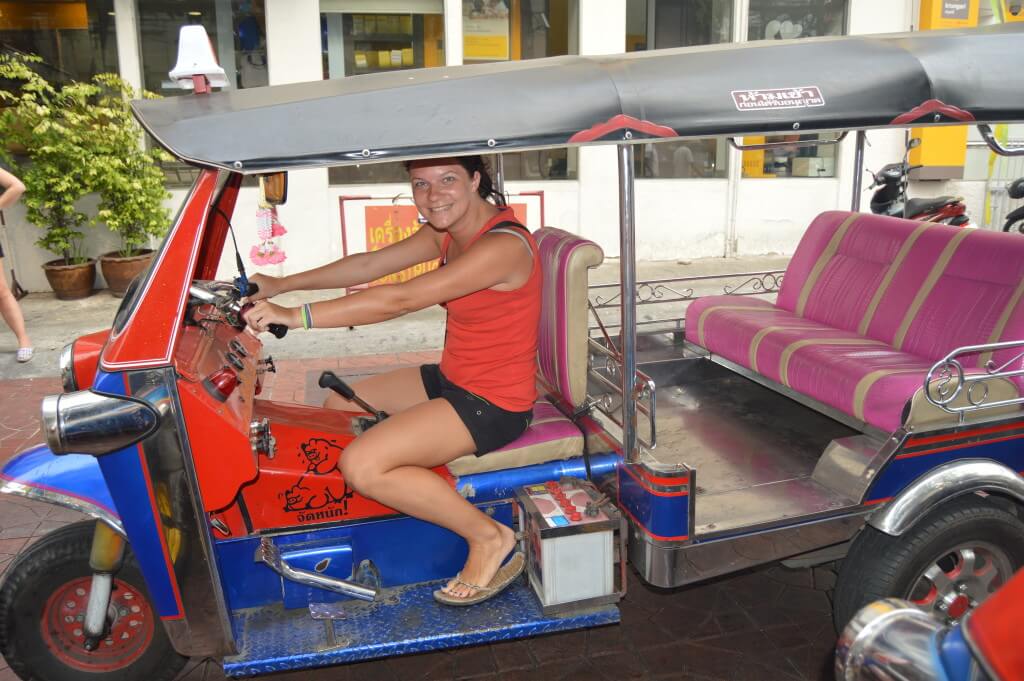 PART 1 – BANGKOK (3 days + last day before departure)
BANGKOK – capital of Thailand with population of more than 6 million! After the check-in in guesthouse New Siam in a good location. I was more than ready for our first part of the trip – exploring this huge metropolitan city.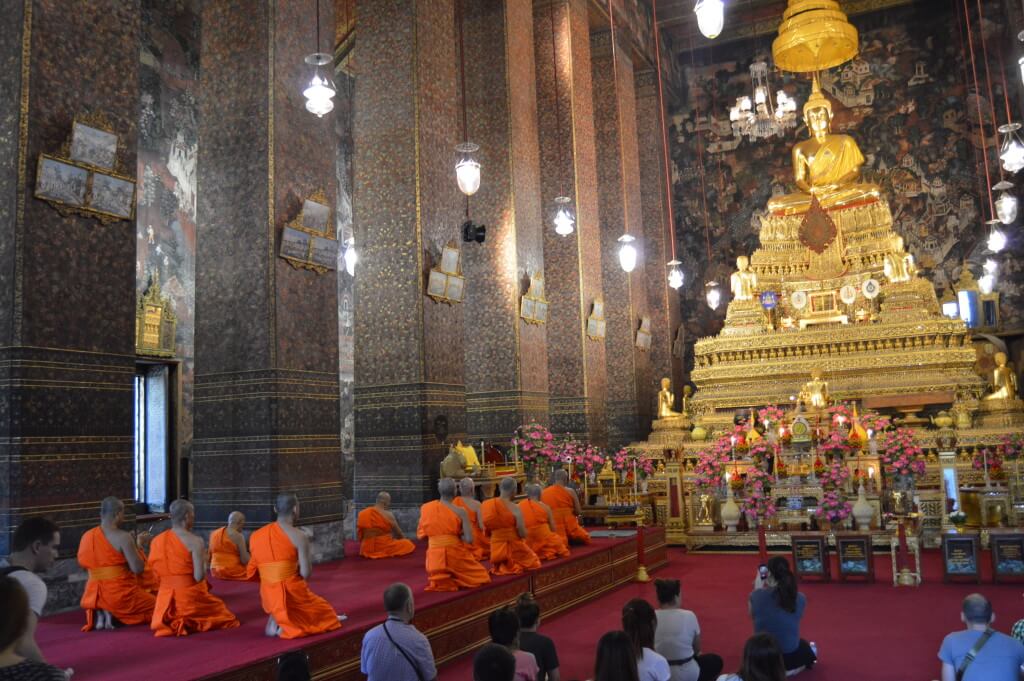 WHAT TO DO and SEE in BANGKOK:
Visit Buddhist temples such as "Grand Palace" (entrance ticket cost 500 baht = 13 euro), "Wat Arun" and "Reclining Big Buddha"
Try typical Thai street food
 Party hard with famous Thai "ladyboys alias shemales" at Khao San Road
Get typical Thai massage which is extremely cheap and available on each corner
Attend famous vagina "ping pong show" – actually this is one of few things I hope I will never see in my life anymore – part of cruel Thai tourism
Attend Thai kickboxing fight match (pretty expensive in Bangkok, I did it in Chiang Mai)
For those very comfortable, go for manicure and pedicure – very cheap and available on each corner – just like massage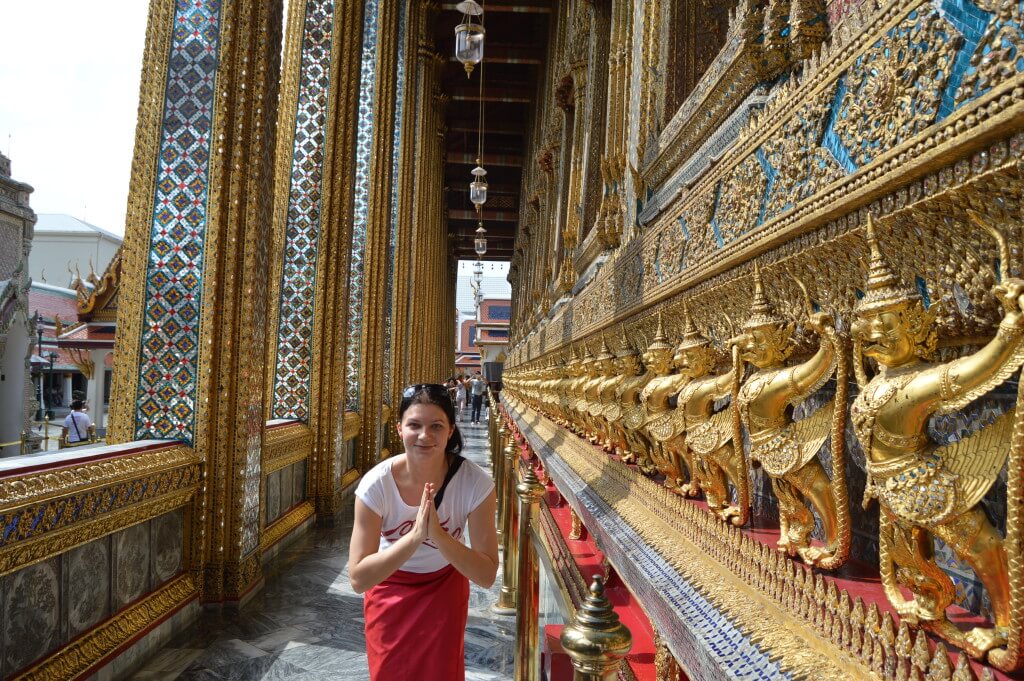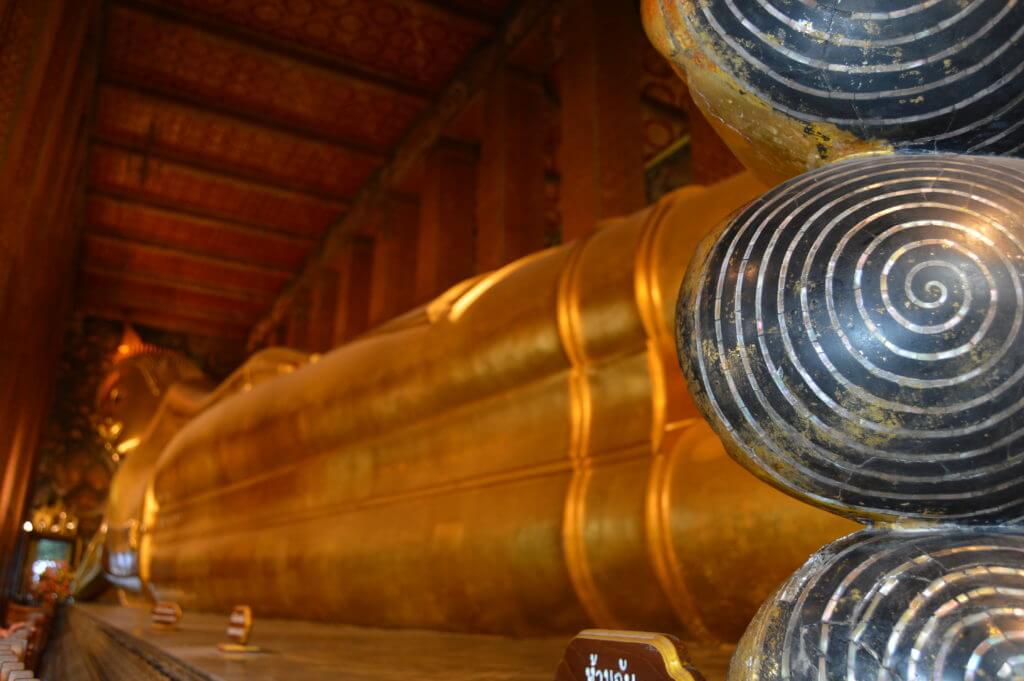 PART 2 – CHIANG MAI (5 days)
My second part of the trip was devoted to the 2nd biggest city of Thailand – Chiang Mai where I spent 5 days. In order to get the Chiang Mai I took night train. However there was something special about the train and it was our sleeping-car. It consisted of regular seats, however, after we got tired, a train attendant came to us and made our regularly looking seats into comfortable bunk beds. Not only for us, but for all of the passengers. Unbelievable, right?! Well, this is Thailand, too. 🙂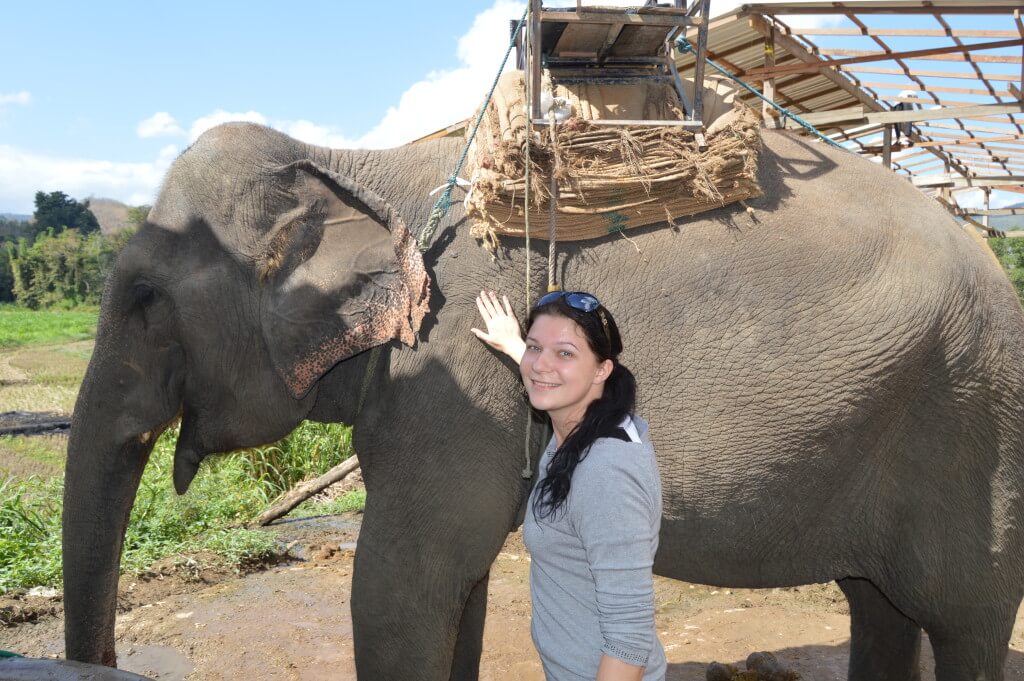 WHAT TO DO IN CHIANG MAI:
Visit beautiful Buddhist temple "Doi Suthep" located high in the mountains with a nice view over the whole city
Experience charming atmosphere of Sunday Evening market and try more of Thai specialities
Visit "Karen Long Neck" tribe where you can find women with so called long necks with their golden collars. Although I had nice conversation with one lady and her daughter and I found out many interesting facts, I decided not to repeat such visits as I had feeling I was in human ZOO, All tourists just observing and taking pictures without realizing that this is all about money and tourism. Another part of Thai compelling tourism.
Take cooking class where you will learn how to prepare "pad thai" and much more
Attend famous "ladyboy cabaret show" – you wouldn´t recognize that these women are actually men, impressive! The entrance ticket was 200 baht = around 5 euro with drink included. Another part of famous Thai tourism.
Take 1 to 5 day trip in the Thai jungle – your guide may prepare for you typical Thai food "Pad Ped" or bamboo rice prepared on fire, show you beauty and ambush of his jungle (such as tarantulas), gave you 5 million star hotel (consisting of tiny wooden houses, no electricity, water or proper toilet), teach you some Thai words (such as "kath´j" – ladyboy) and go for hunting of bats and frogs
During the jungle trip you have the option of bamboo rafting and/or elephant ride – another part of cruel Thai tourism – do not recommend elephant riding – also this belongs to things I would not repeat in Thailand (actually nowhere)!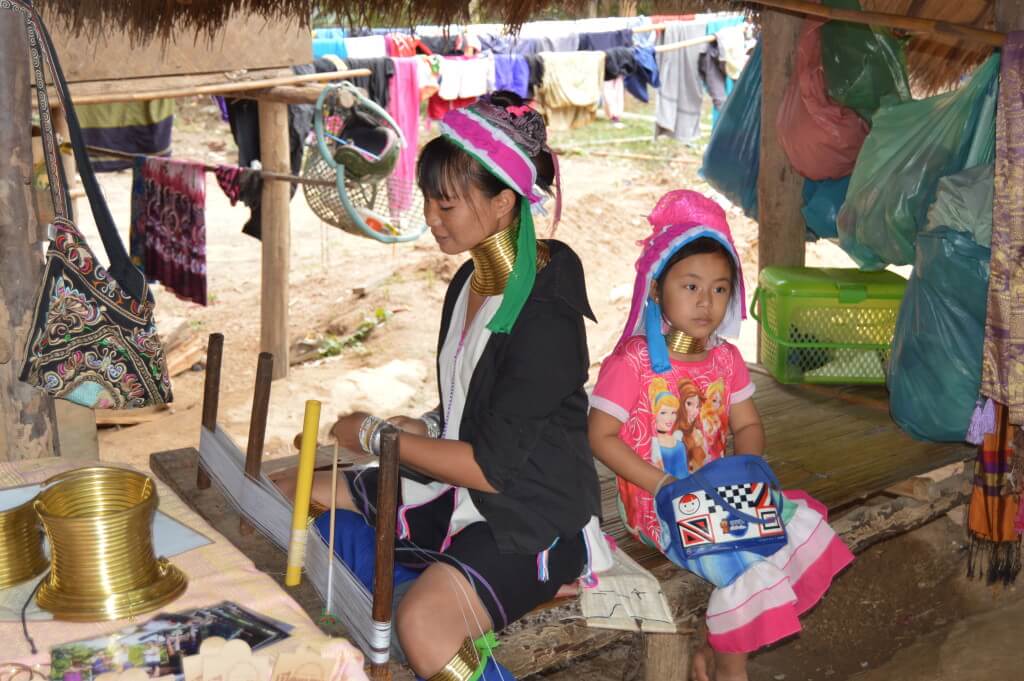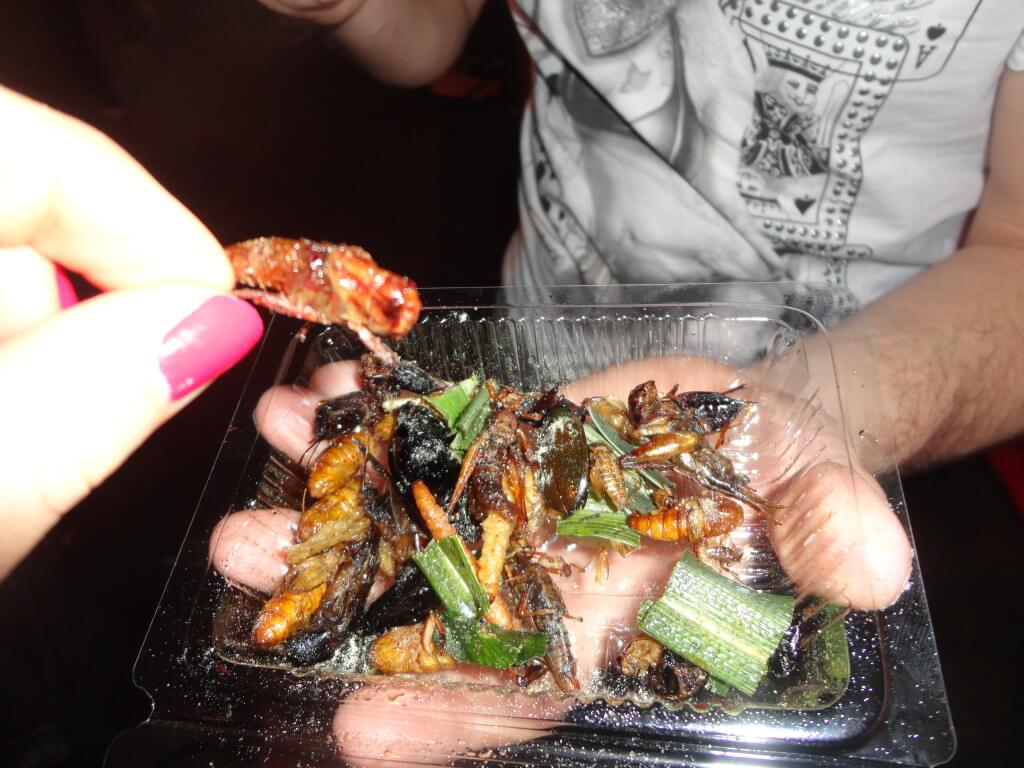 PART 3 – THAI ISLANDS (11 days)
Our third part of the trip through Thailand was devoted to "SBS" – sun, beach, sea! And of course beautiful Thai Islands, crazy and spontaneous parties, alcohol buckets, fun and relax. Therefore, we headed to the biggest island of Thailand – Phuket.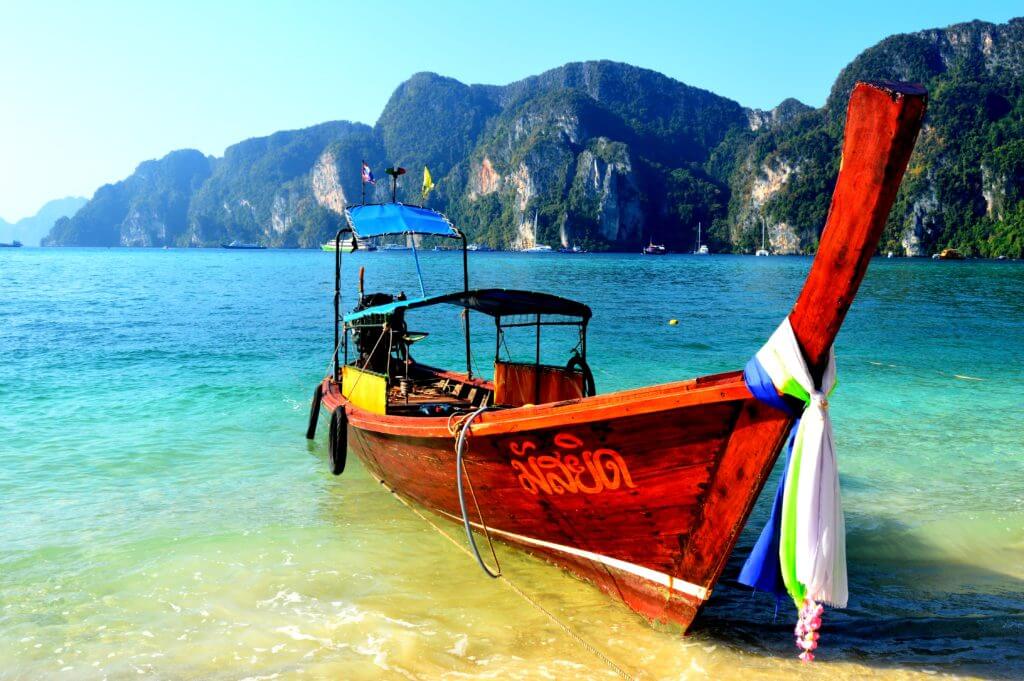 WHAT TO DO AND SEE on and close to PHUKET:
Visit Patong beach street which is popular for its crazy nightlife. Honestly I have never seen such sex-tourism in my life as the one on Patong street. Ladyboys, half-naked gogo dancers, strip clubs, vagina ping-pong shows, drugs and alcohol on each corner, literally each! Little advice: If you are up to visit Phuket with intention of having "fun", go for it, just make sure you are making out with a GIRL, not a LADYBOY! We have seen some poor guys, completely drunk, walking with ladyboys hand in hand without realizing it was a guy. So be careful 😉
Take a day trip to James Bond Island which is too over-touristic but still beautiful
Visit small but incredibly fabulous island Phi-Phi – island from the typical pictures of Thailand – surrounded by green mountains, crystal blue sea and famous wooden boats. This is the tiny island with no roads, cars or any other means of transportation, even no need for wearing shoes. Island with crazy and spontaneous beach parties, alcohol buckets, fire shows and opportunity to meet people all over the world.
Take a half-day trip to "Maya Beach" from Phi-Phi island where the famous movie "The Beach" with Leonardo DiCaprio was filmed
Enjoy scuba diving or snorkelling in crystal clear sea with large turtles and vegetarian sharks (it means not dangerous)
WHAT ARE THE OTHER OPTIONS OF THAI ISLANDS:
 Koh Samui island – an island off the east coast of Thailand, the 2nd biggest one after Phuket – can be pretty relaxing without crazy parties or night life, just relaxing on the beach with coco water or non-alcoholic mojito in your hands
Koh Phangan island – very close to Koh Samui island famous for its crazy full moon parties, half moon parties, electro jungle experience parties and many other …
Koh Tao island – couple of hours by ferry from Koh Phangan – famous for scuba diving and snorkelling
Many other little islands which are probably less touristic, however, I didn´t have time to explore them. Hopefully next time 🙂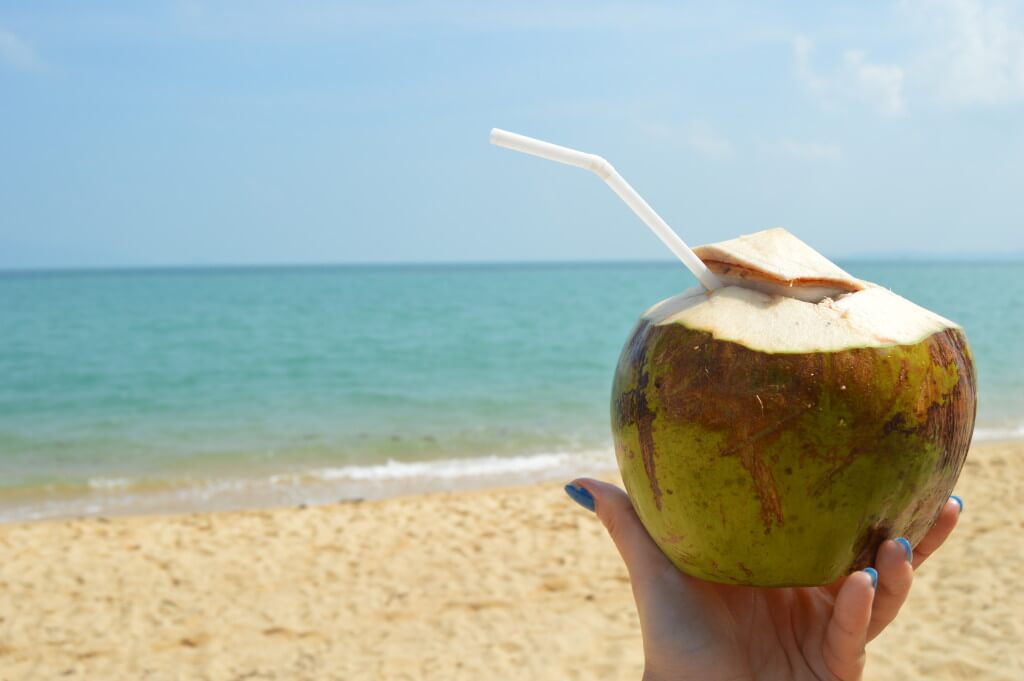 SOMETHING LITTLE ABOUT BUDDHISM:
I got a chance to talk to one monk in the Buddhist temple "Wat Chedi Luang" in Chiang Mai. This monk explained me a lot about the philosophy of Buddhism and about the life of monks. Did you know that monks have to end all the relations and contacts with their family? Or that the monks aren´t funded by state or government but they receive food and clothes only by believers and people with good hearts? Buddhist monks are truly simple, decent and humble people who do not need a lot to be happy. After conversation with this monk, I was invited to go for meditation in the temple together with more than 50 other monks praying. It cannot be described by words how relaxed, happy and satisfied I felt. Simply unbelievable.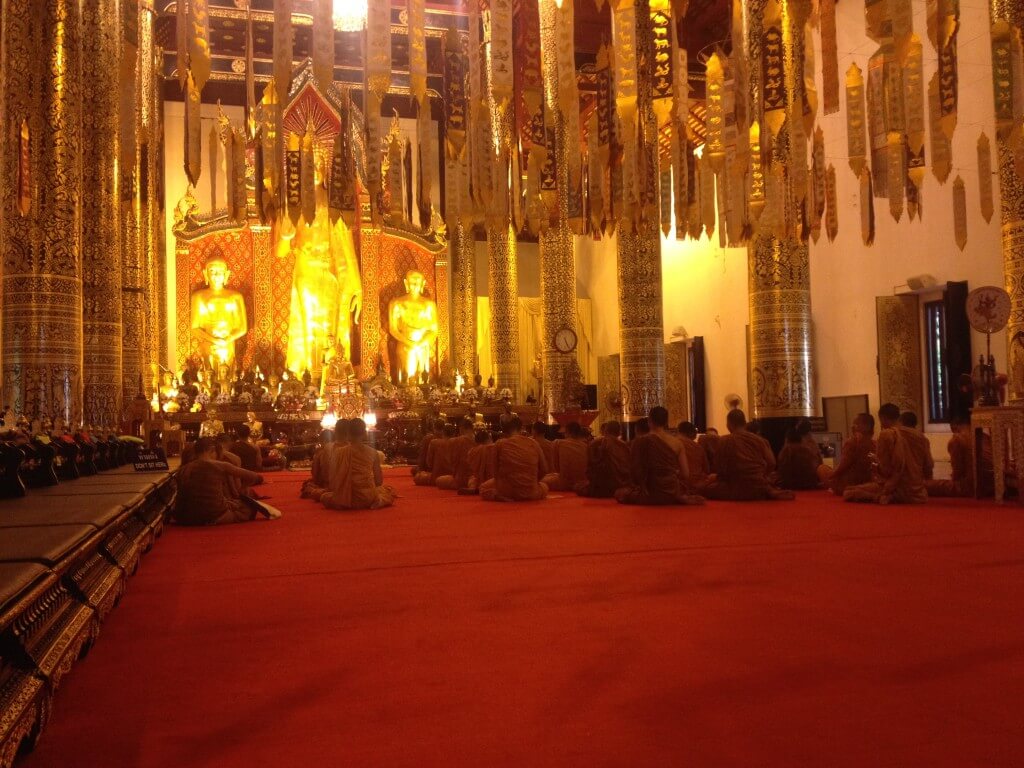 To sum up, Thailand is a country of controversy. On one hand there is cruel tourism – from riding elephants which are bullied and beaten, through attending vagina ping pong show where women are humiliated in order to earn some money to going to human ZOO and taking pictures of long neck people with strong traditions. However on the other hand, Thailand is a beautiful country with friendly and open hearted people who are able of being happy without possession of great fortune. Most Thai people are humble with great hearts. Therefore, before you go and attend all shows the tour agencies offer you, think about it and show these people some respect because they deserve it.
SUBSCRIBE to MiliMundo
Please follow and like us: