Hits: 148
Since I moved back to Slovakia, I have managed to explore beautiful parts of my country which became a great inspiration for many of my articles about Slovakia. This article won´t be any different although it will focus mainly on resort of luxurious cottages called "Chalupkovo".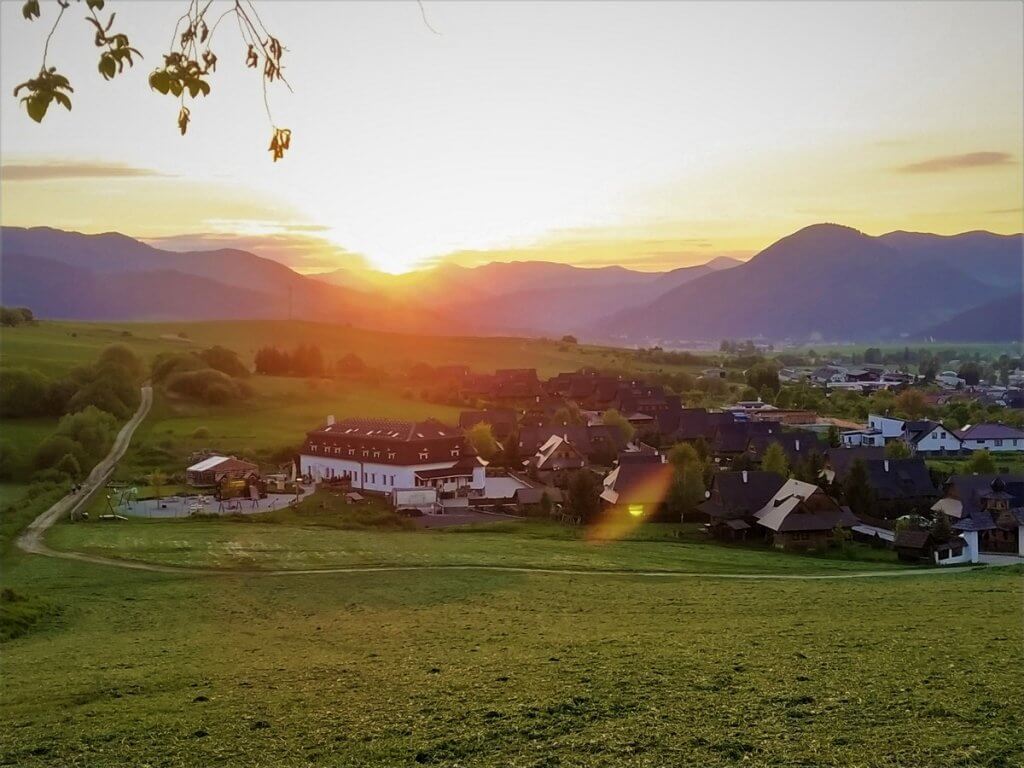 What & where is "Chalupkovo"
Chalupkovo or else "Cottages at grandma" represents a complex of stylish, luxurious cottages with plenty of traditional elements which offer premium accommodation for all lovers of huts, cabin and cottages in the surrounding of breath-taking mountains. Chalupkovo is located in a village "Liptovská Štiavnica" which is only 5km away from a city Ružomberok, Central Slovakia.
More info about "Chalupkovo" can be found HERE.
But what I can mention is that at least our cottage was suitable for 13 people, included wellness in a form of jacuzzi and sauna, huge living room, ping-pong table and outside fireplace.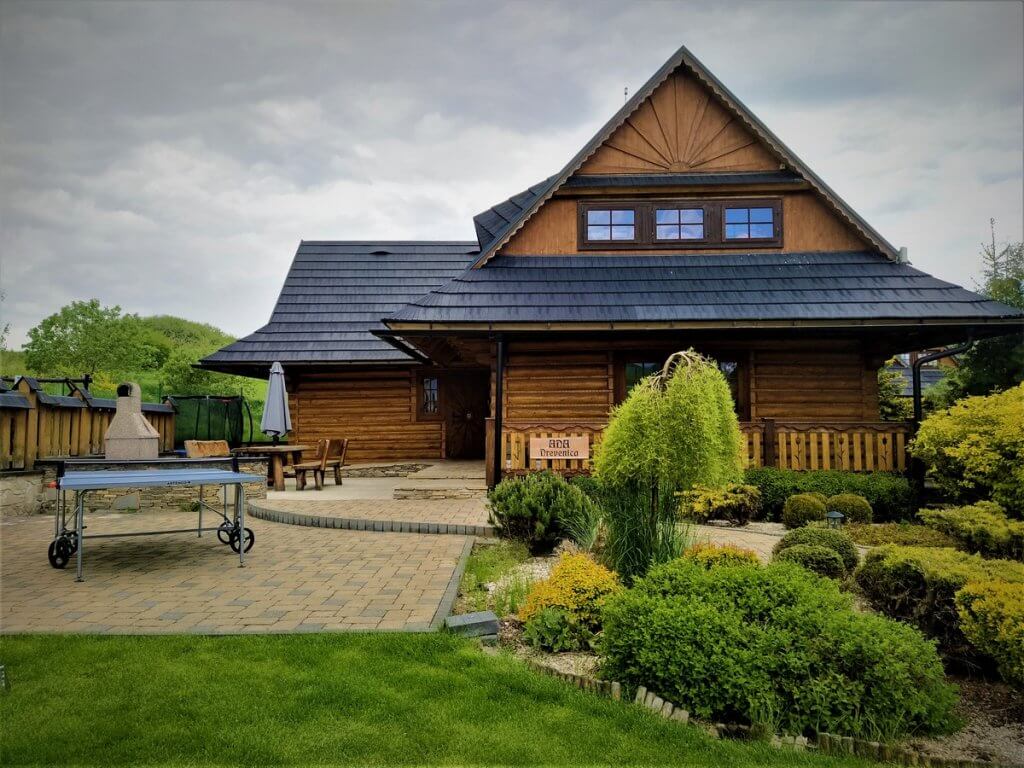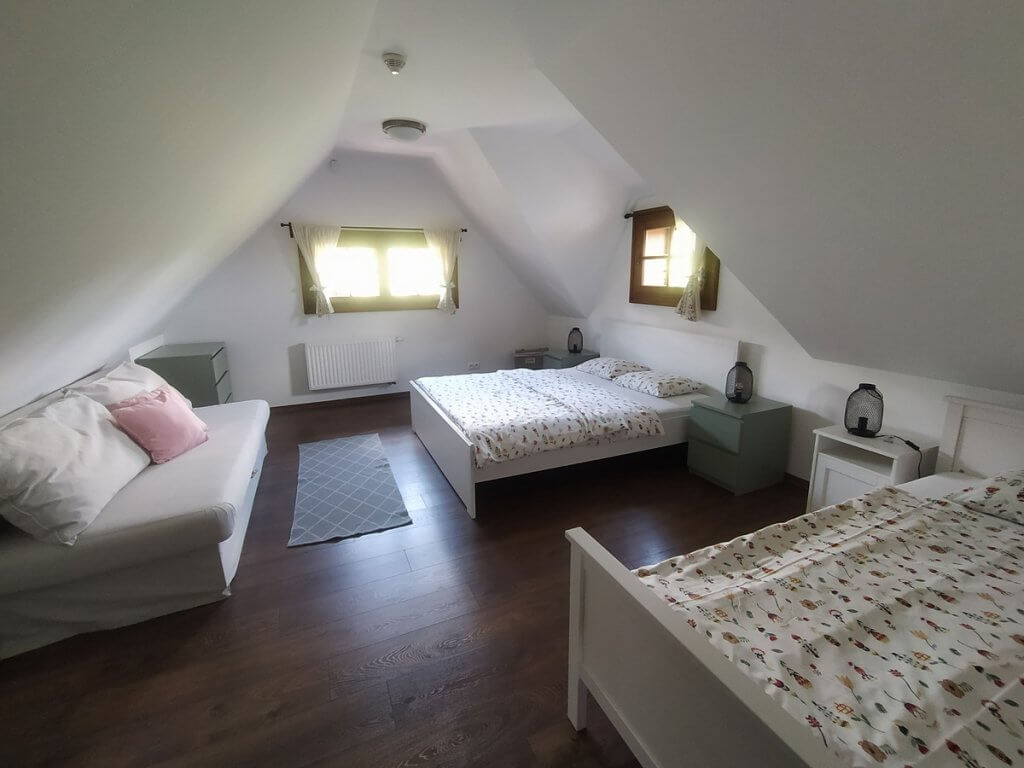 Tips for trips in the surrounding of Chalupkovo
Surrounding of Chalupkovo is simply magical. Huge green meadow with a special tree with a wooden swing, ineffable hills of Low Tatras, breath-taking sunsets. But if you want to travel a bit further, get inspired by places which we visited in three days.
Kraľovanské lake & Šutovský waterfall  
Only half an hour by car you will be able to explore the beauty of a lake called "Kraľovanské jazero". You can part your car next to motorest Rieka and observe various shades of green colour of this lake.
Only around one kilometre from this lake you will get to the official parking spot for waterfall "Šutovský vodopád" with the entrance fee 2,50 euro. This waterfall is the highest waterfall of national park Malá Fatra and is definitely worth visiting. The total hike from the parking lot was around 7km long, around 250 meters of elevation and no longer than 3 hours (already with a break for must-taken pictures).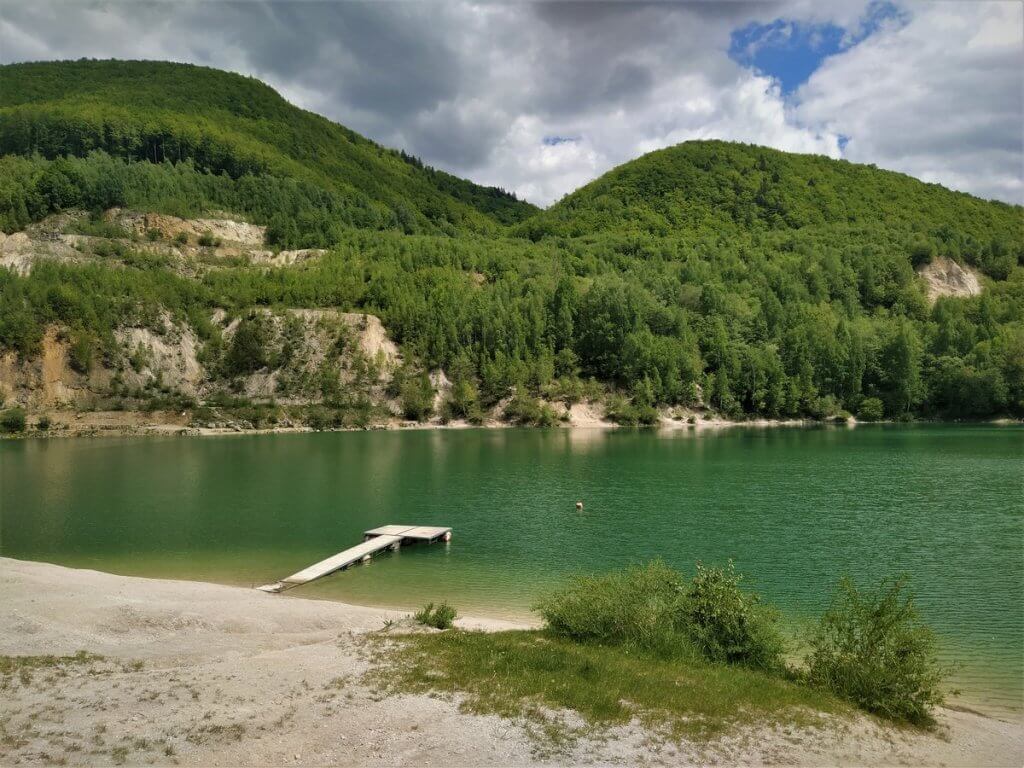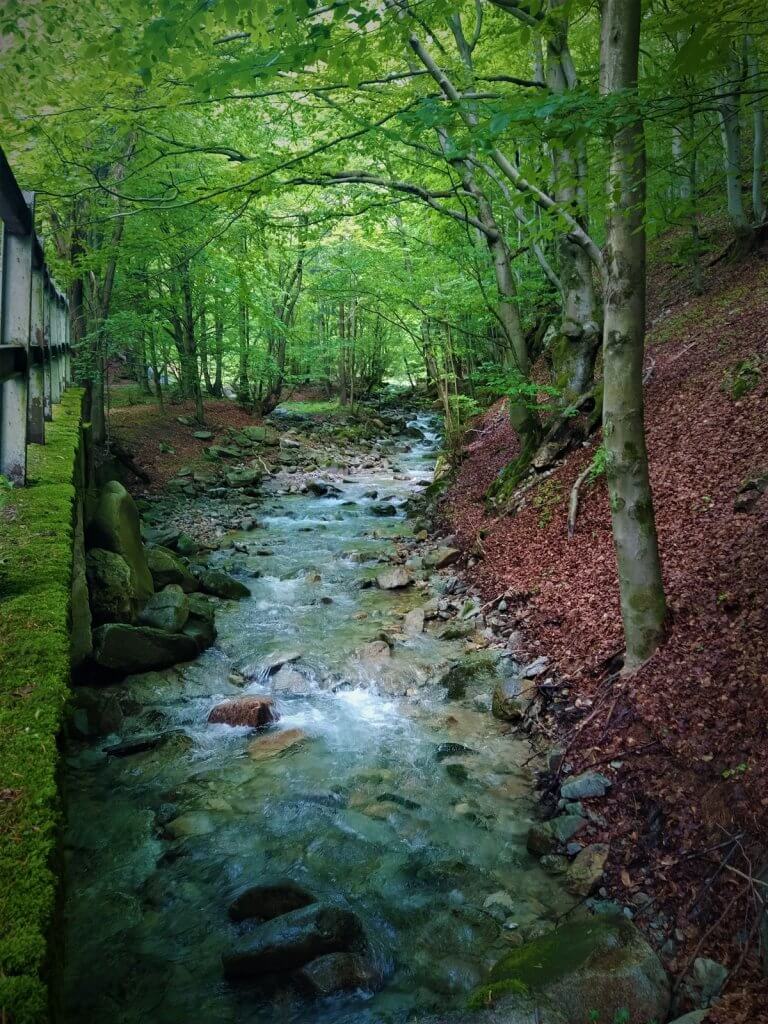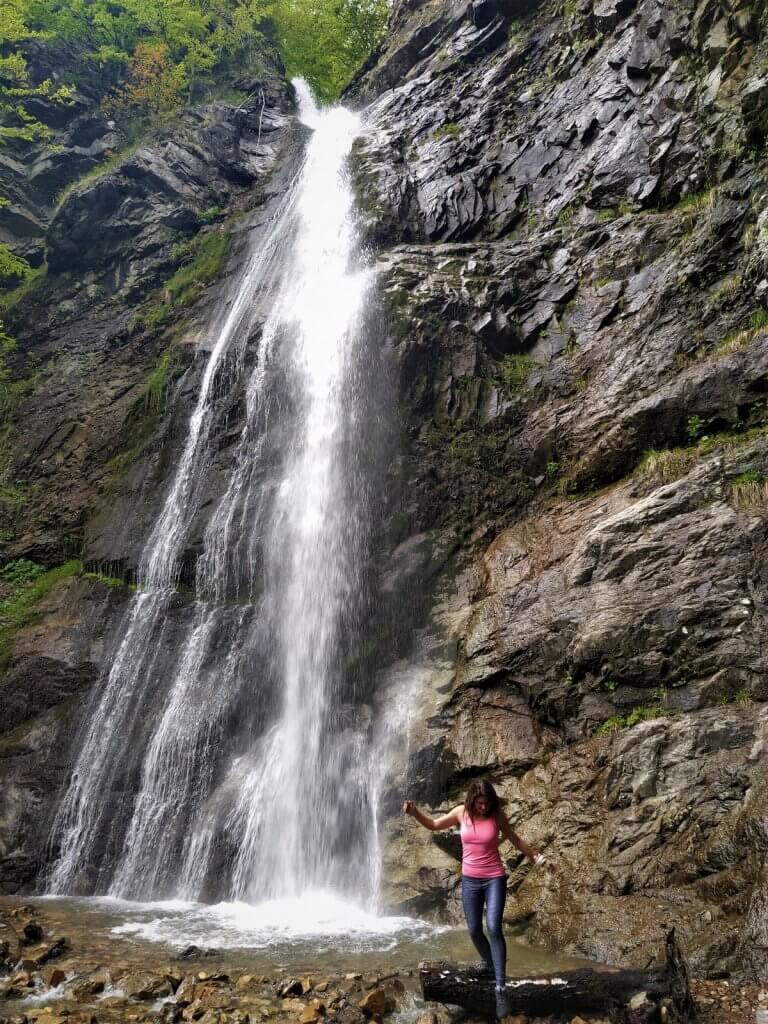 Predná Magura
The ascent to this peak of Low Tatras took us only around four hours (both way) and was started in a village Biela Ľupča where we left our cars somewhere at the meadow. The total elevation was around 500 meters at 9km hike. Predná Magura peak is at the elevation of 1170 meters and thus offers ineffable views all over the mountains and Liptovská mara basin. No bears, amazing weather and perfect company – what else a person needs for a good hike.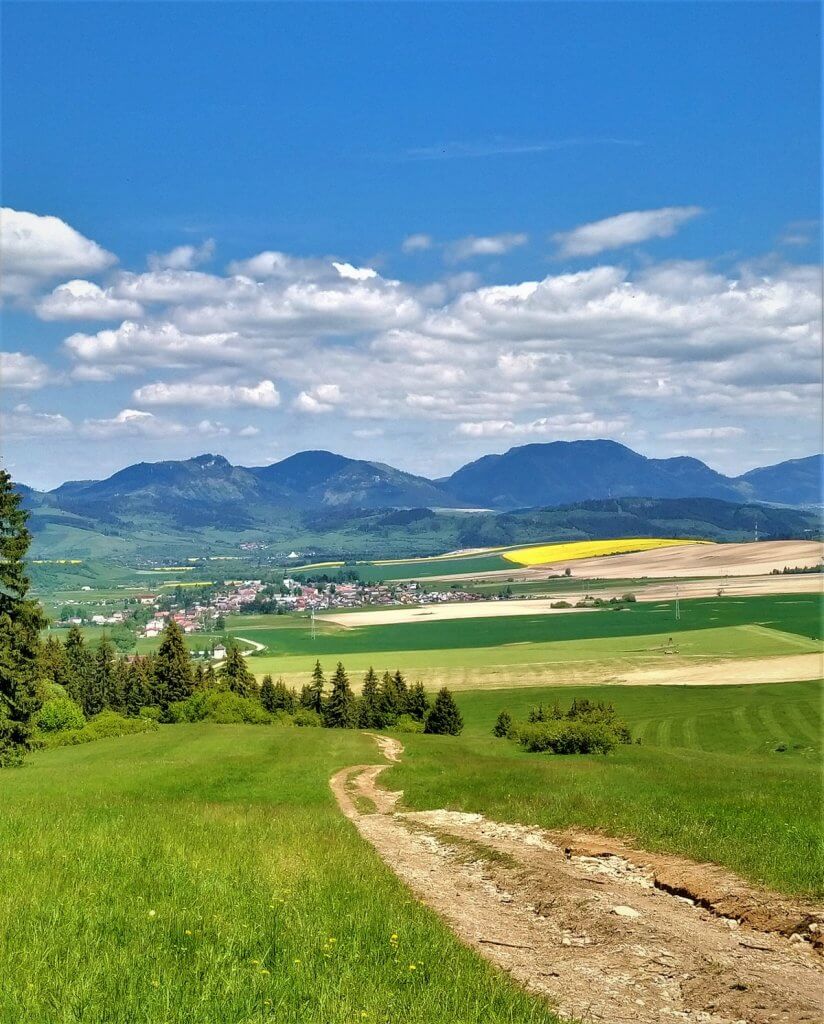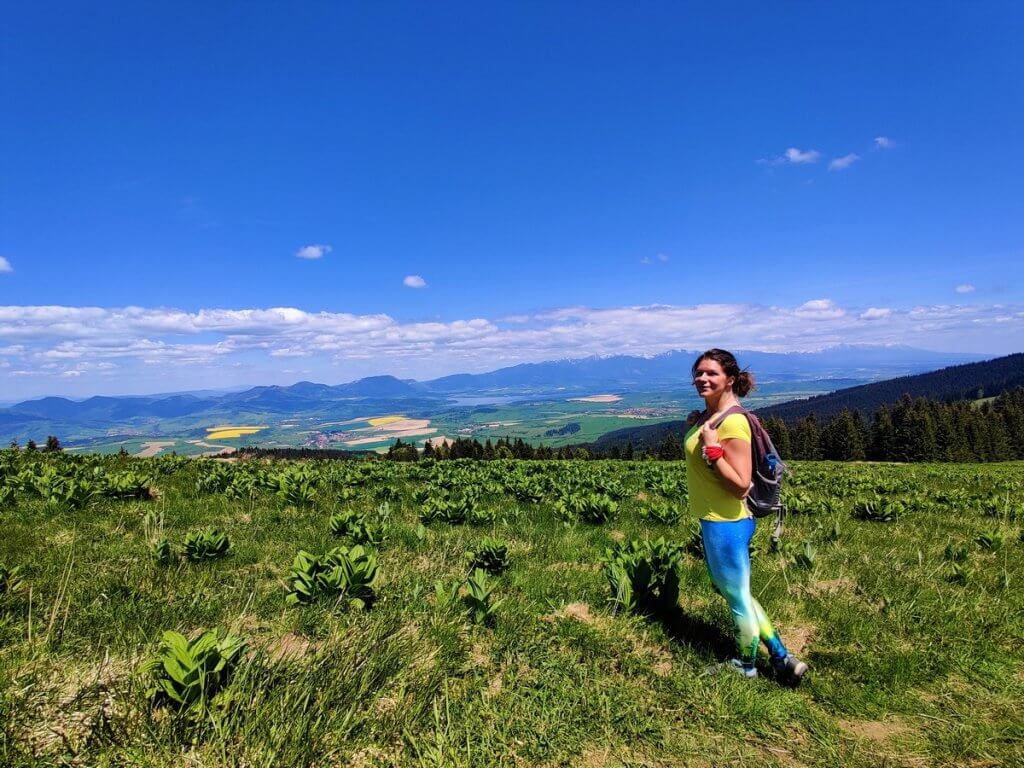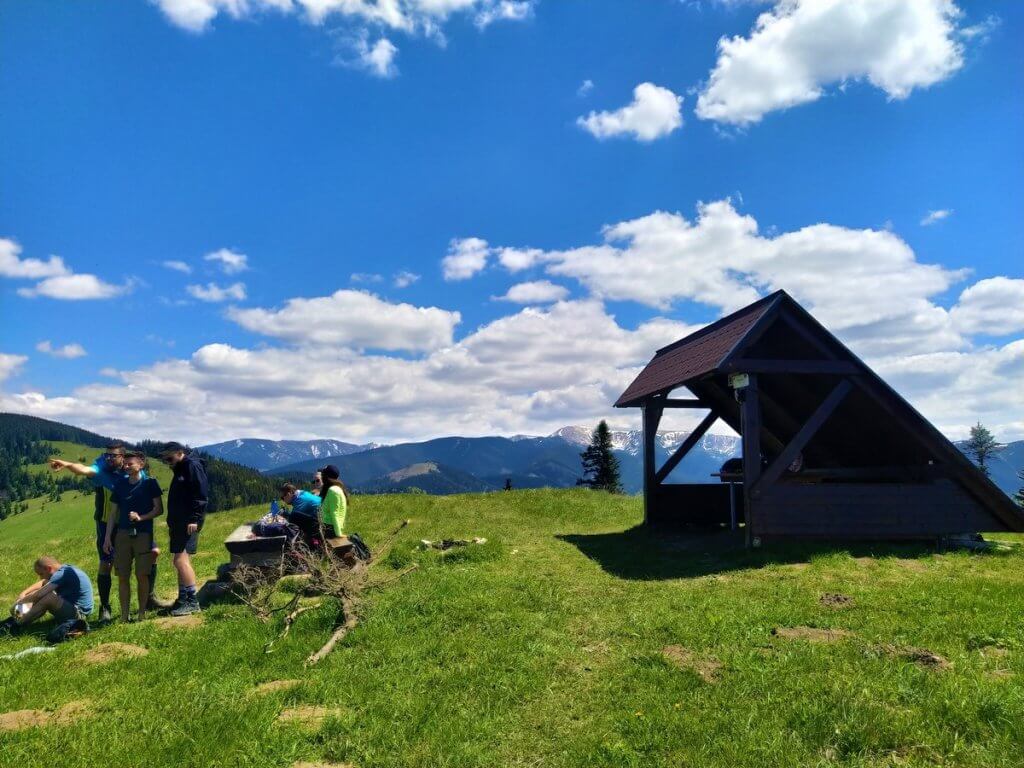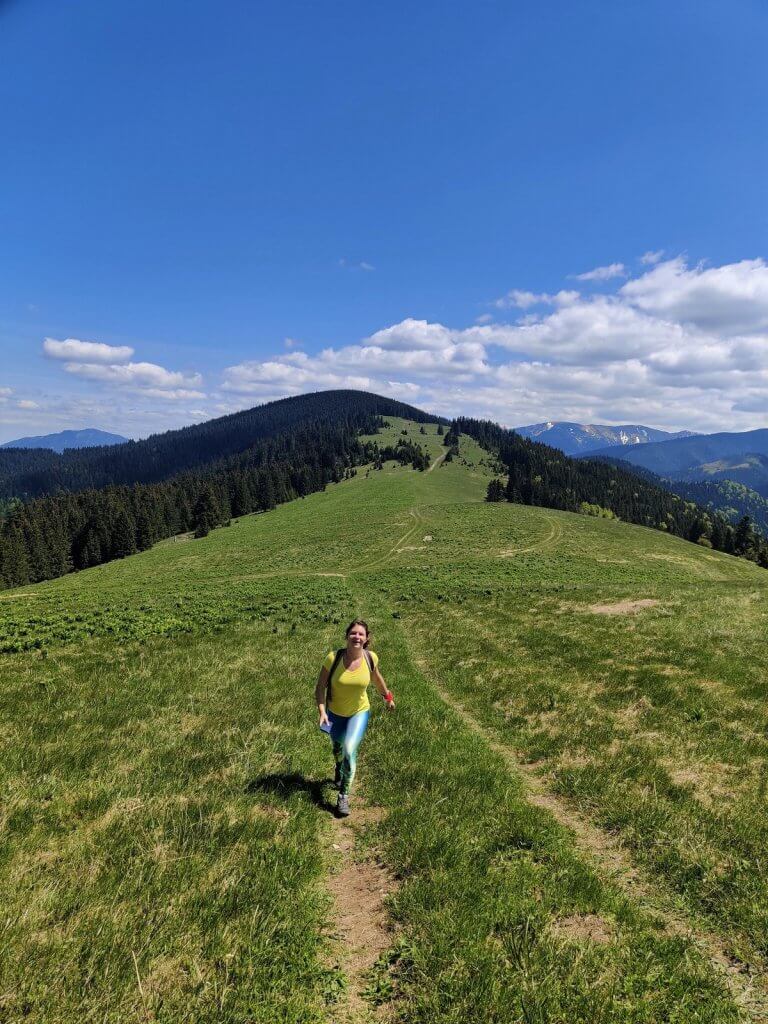 Prices of Chalupkovo
The exact prices of accommodation in Chalupkovo can be found HERE but I will sum up my own private costs for this 3day vacation in Central Slovakia. And I think it was kind of economical for such a luxury (which I am not used to).
Accommodation: €55
Transport: €20
Food: €35
TOTAL: €110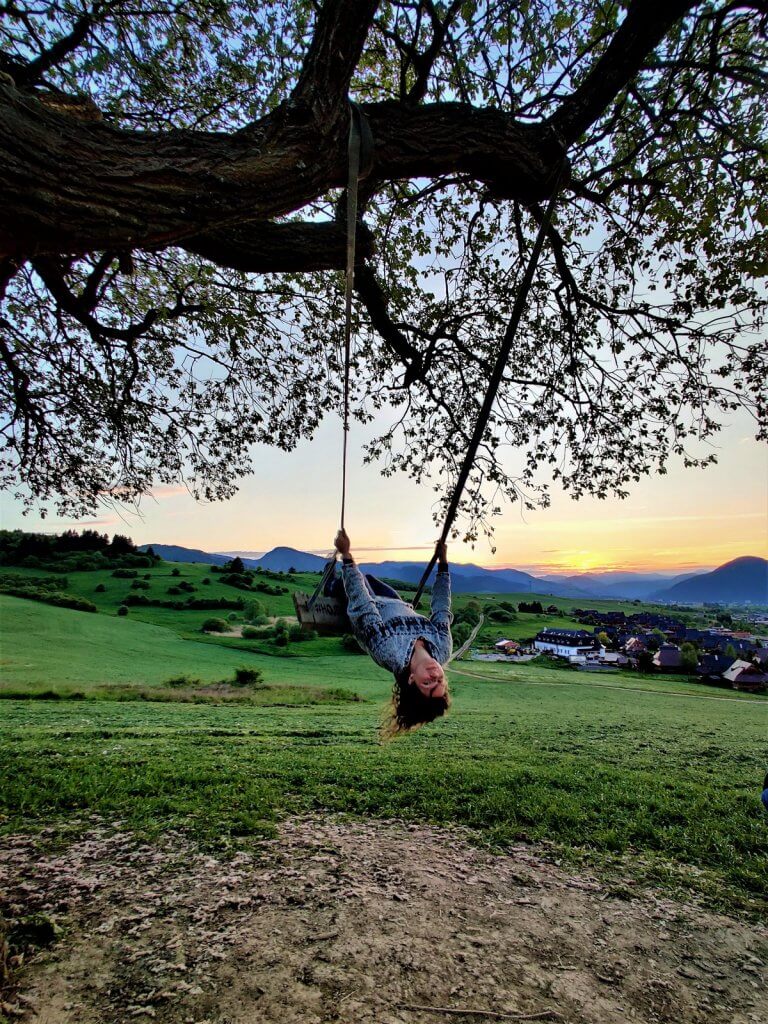 Chalupkovo was my first complex of luxurious cottages I have ever been to and I must say – I loved it. I usually don´t need a lot to be happy. Simple camping trip, couchsurfing, hostel, … But yeah, I think I can get used to good stuff, too. ?
If you wish to receive my latest articles on your email and find more inspiration – sign up below.
And if you liked the article and you want to contribute for my future MiliMundo travels, don´t hesitate and do it now.
And if you are interested in articles on CENTRAL AMERICA – click HERE. On SOUTH AMERICA click HERE.
PS: Looking for great travel insurance with great prices for your future travels? Insurance which you can book even when your journey has already started? Have a look at The True Traveller. I am more than happy with them.

Please follow and like us: