Hits: 250
I will be honest and tell you that these crazy water adventures do not belong to my favourite adrenaline activities, however, I will always get persuaded by someone to go through it. After all, I went to Slovenia for five days only to do some rafting and canyoning. In 2015 I volunteered in Ecuador as a guide´s assistant at all water extreme sports activities. And I couldn´t skip similar adventure at my neighbour country Austria where I went rafting on river Salza.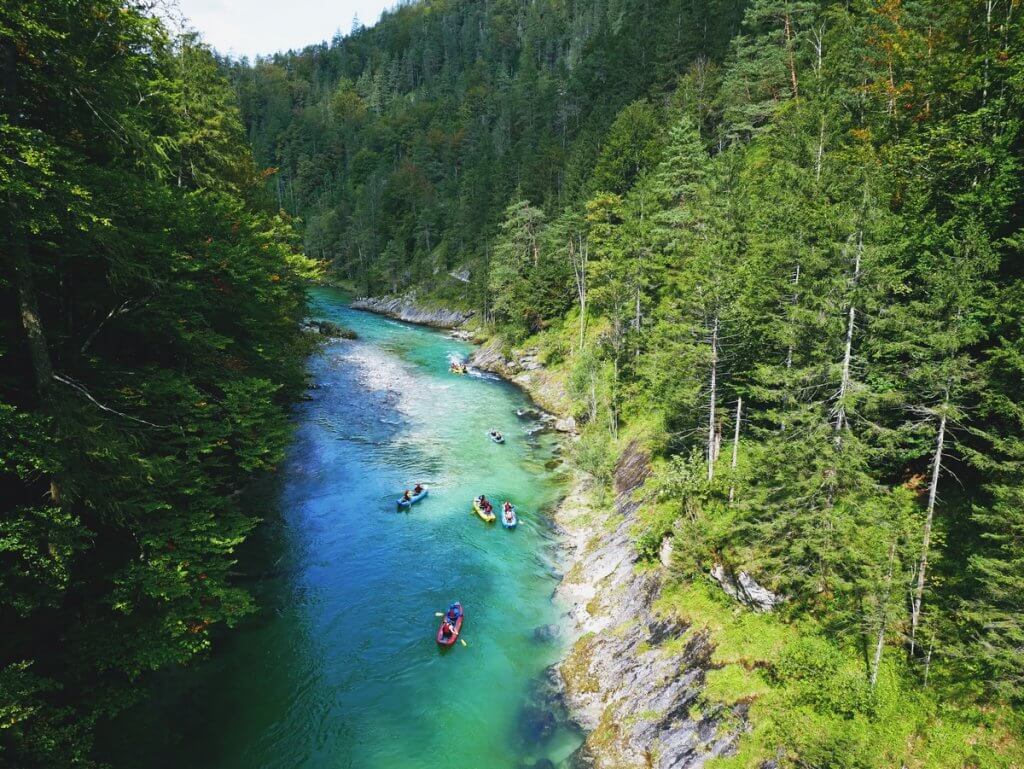 ABOUT SALZA RIVER
Salza belongs to the most popular rivers in Austrian Alps called Wildalpen. It is around 90km long and is located in an Austrian part called Steiermark. It prides with crystal clear water of emerald colour which resembles Caribbean. But only till the moment you get inside the river. It has only 10 degrees and without a proper neoprene I wouldn´t be able to stay there longer than a minute. River Salza is located only 250km away from my capital Bratislava, therefore, many people from Bratislava and surrounding visit this pearl of Austrian Wildalpen for a weekend trip.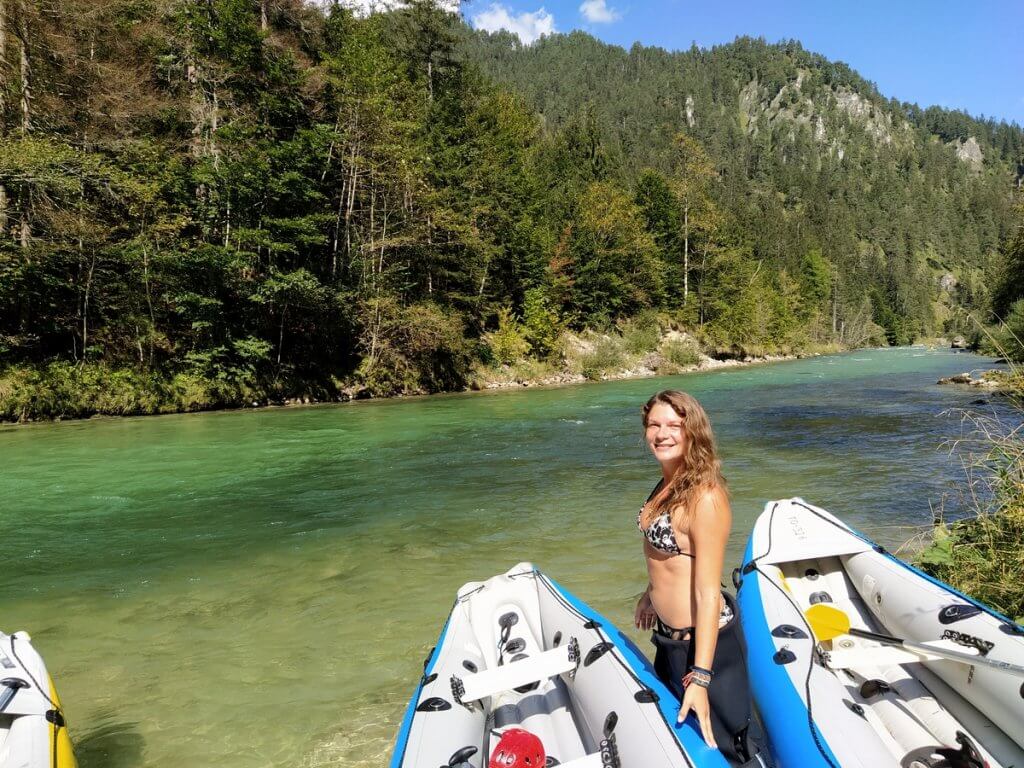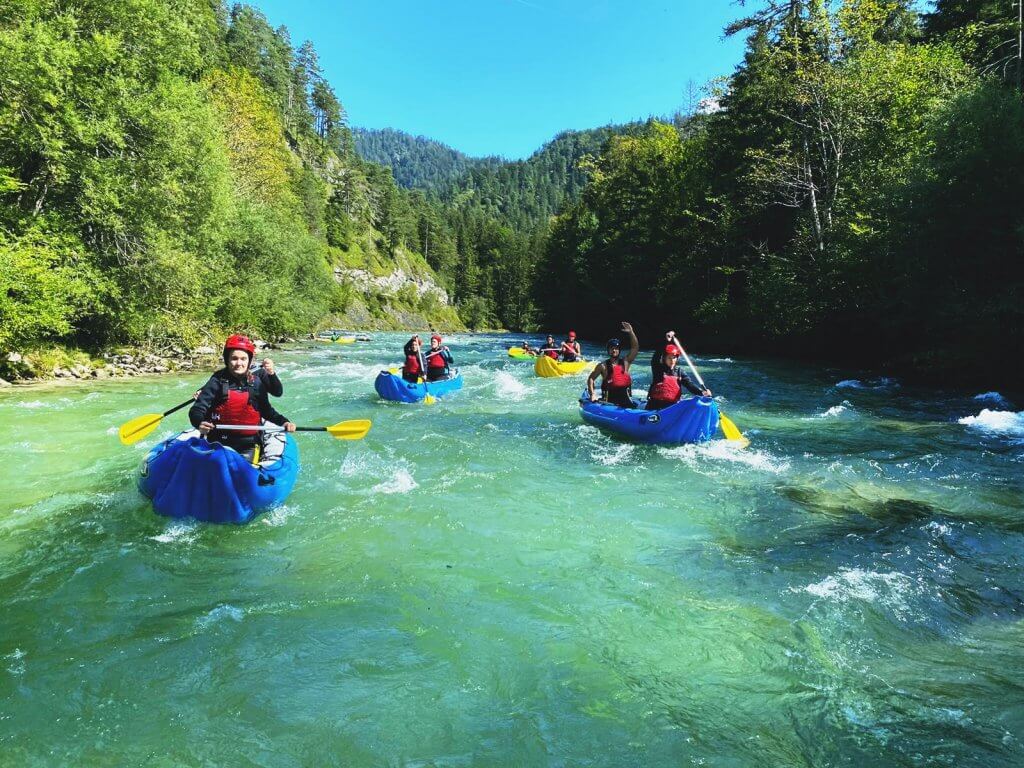 WITH WHO ON RIVER SALZA
With a group of my Slovak friends with who I went for my five day trip to Slovenia, we decided for similar adventure but this time at river Salza in Austrian Alps. Because we don´t have our own rafts neither canoes, we used services of our favourite AAC Tour agency who took care of us and provided us with professional, adventurous and safe rafting experience in a form of great instructors, one big raft and four small rafting canoes.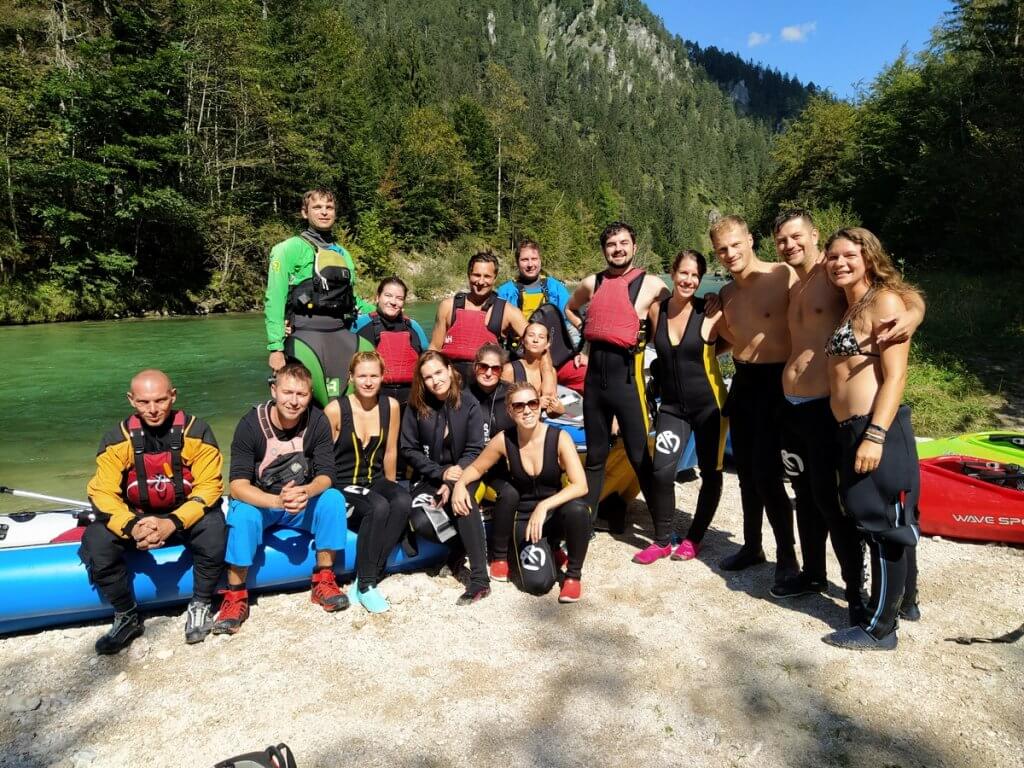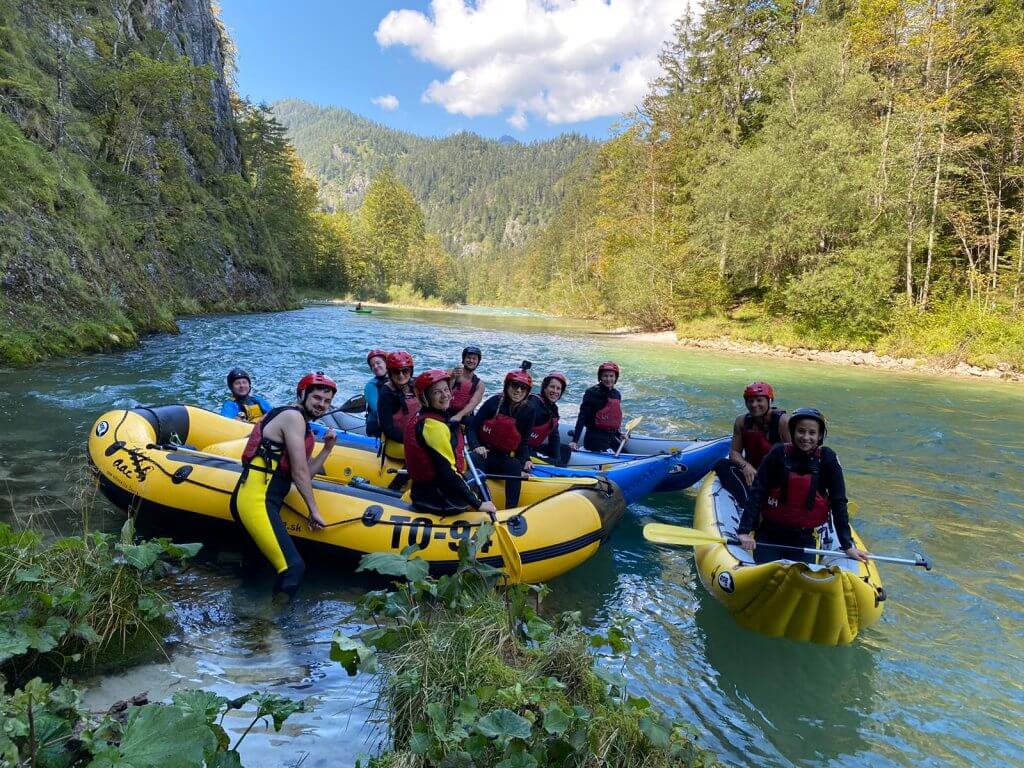 ACCOMMODATION AT SALZA RIVER
Where did we stay accommodated at river Salza? In a camp place called Nachbagauer which is located only few kilometres from a town Wildalpen directly at the river Salza. In this camp you have option of being accommodated in a comfortable guesthouse or in your own tent or caravan. One night in your own tent costs around 10 euro, in a guesthouse with breakfast 33 euro. My friends were too comfy to camp so we stayed at the guesthouse with clean rooms, comfy beds, hot showers and practical kitchen. And I do recommend this camp spot at least because of its breathtaking surrounding.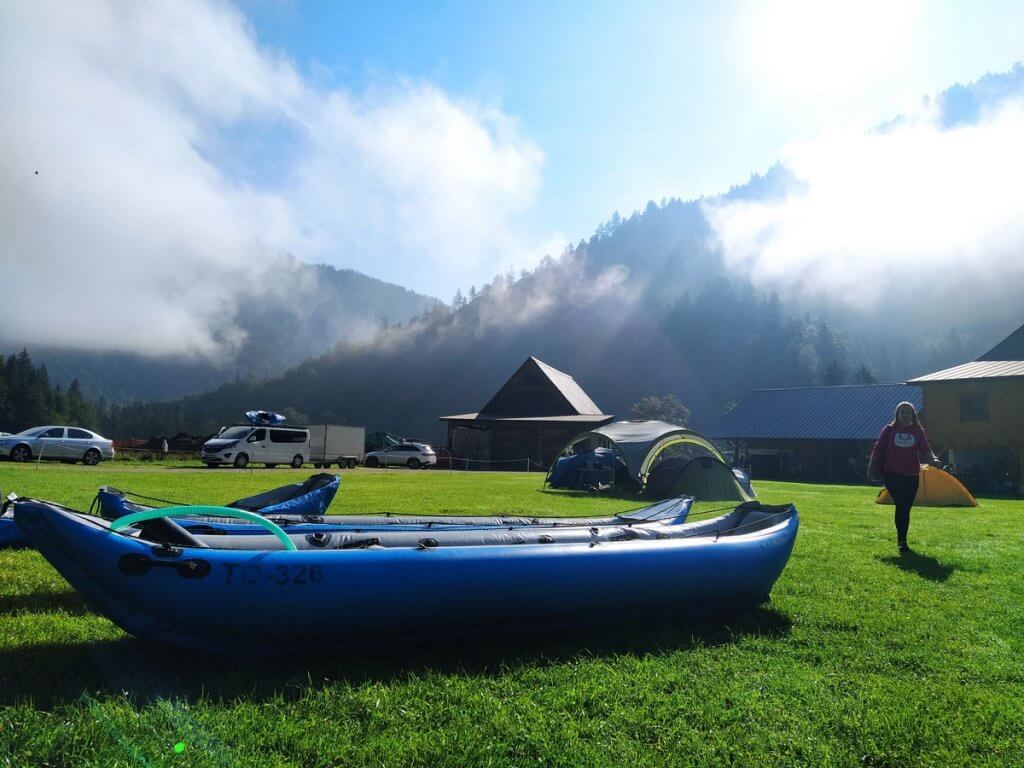 HOW OUR RAFTING AT SALZA RIVER LOOKED LIKE
We arrived to the camp on Friday evening and the only thing we did that night was check-in, BBQ party and spending quality time till late night hours. 🙂
On Saturday morning all of us got into neoprene, prepared our rafts and got proper instruction from AAC boys. On Saturday we spent couple of hours at the river Salza starting from our camp Nachbagauer at Wildalpen and finishing at a place called Fachwerk. During the first day I stayed in a big raft (five people in total including our instructor) which was pretty comfy because we didn´t get wet as we didn´t flip over from our raft. I couldn´t say a same thing about little rafts haha.
On Sunday morning after proper breakfast we all left to Fachwerk, place where we finished a day before, and continued our rafting adventure towards a town called Palfau. During this day I got (not voluntarily) into a small raft to the back seat (which in practice means that I became a "captain" and had to maintain correct direction all the time). And I can proudly say that we didn´t flip over from our raft (not even once) and I got myself and my friend to our final destination safe and sound. But yeah, this rafting experience in a small raft was more adventurous and as well stressful. And even during writing this article I can feel muscle sore. 🙂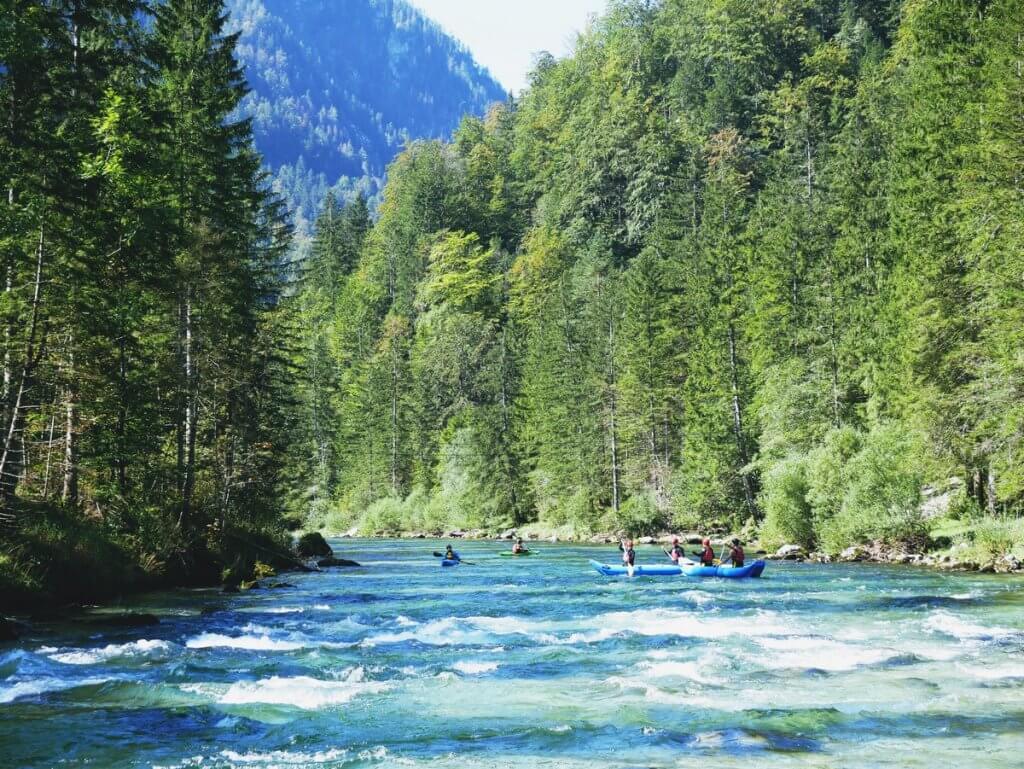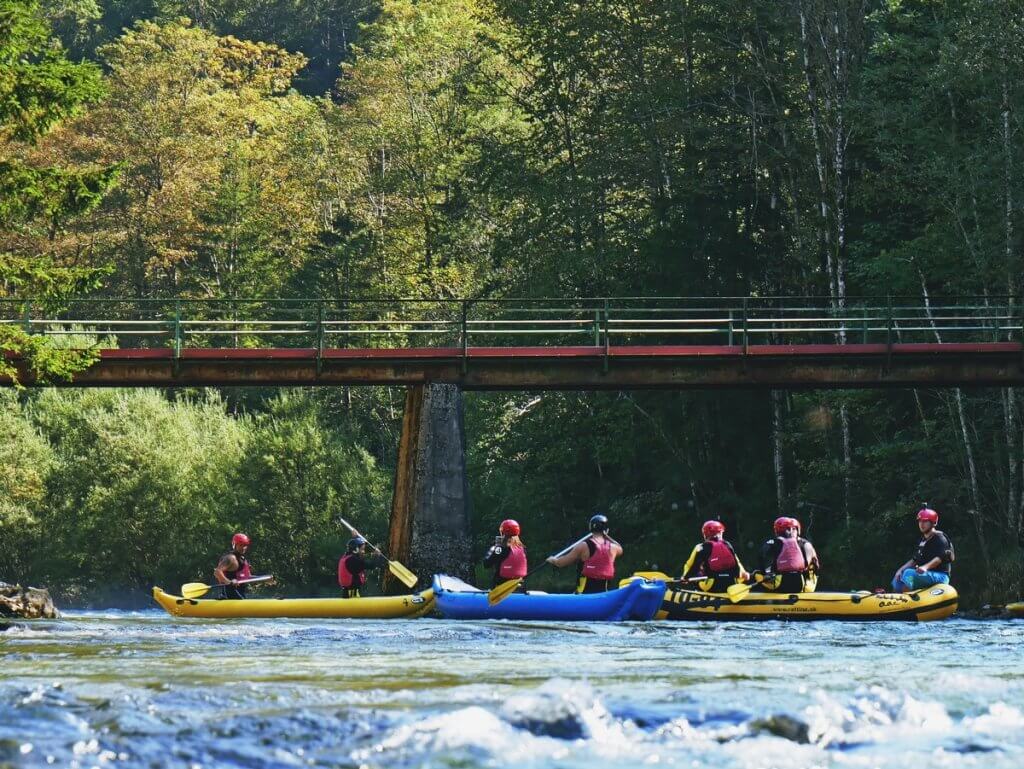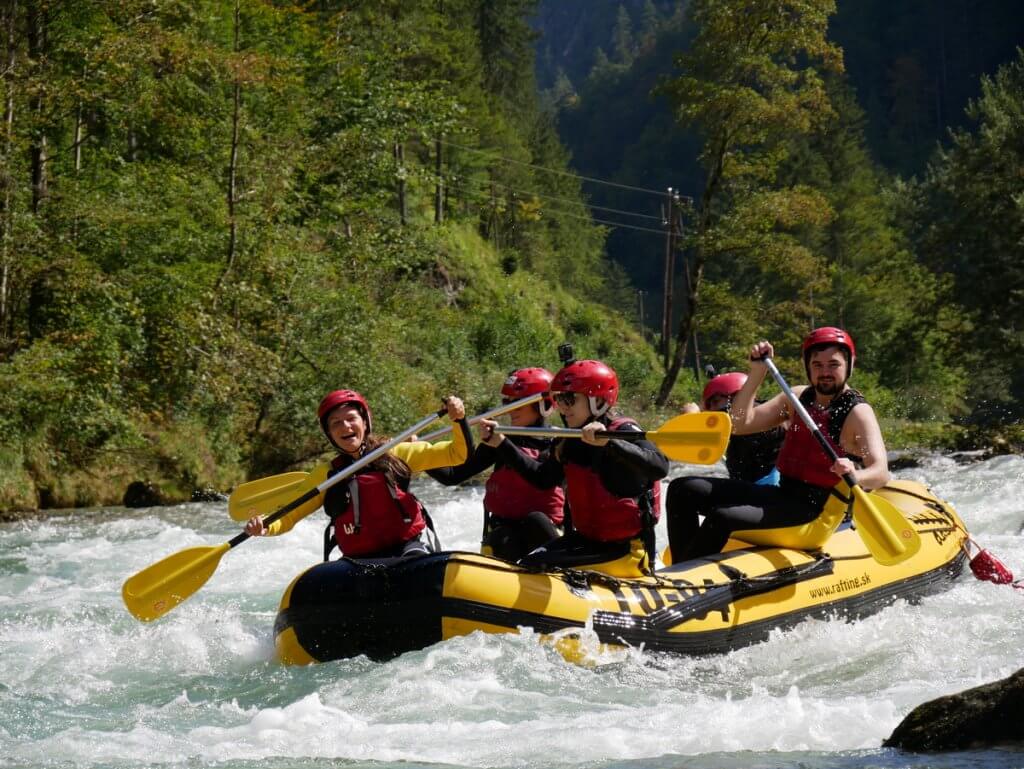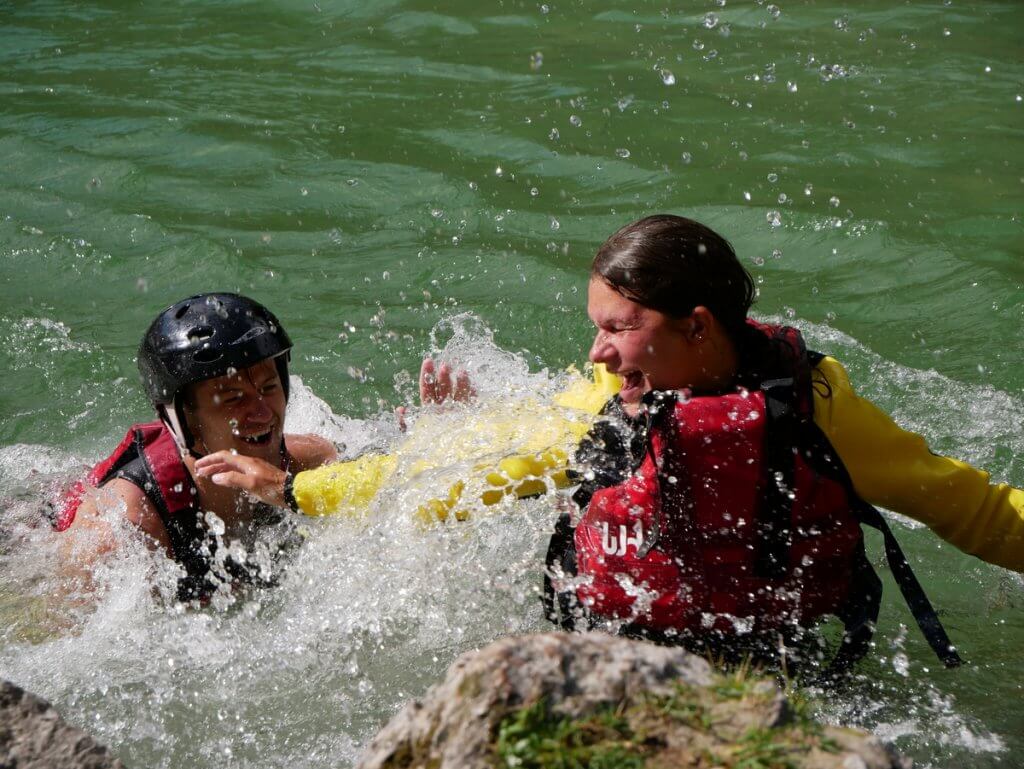 EXPENSES for SALZA RIVER RAFTING
Well, it wasn´t the cheapest weekend of my life but I don´t regret one euro spent on this trip because as usual it was worthy and unforgettable.
Accommodation + breakfast + rafting with AAC: €147
Food out of camp: €30
Transport: €12
Extra travel insurance: €4
TOTAL: €193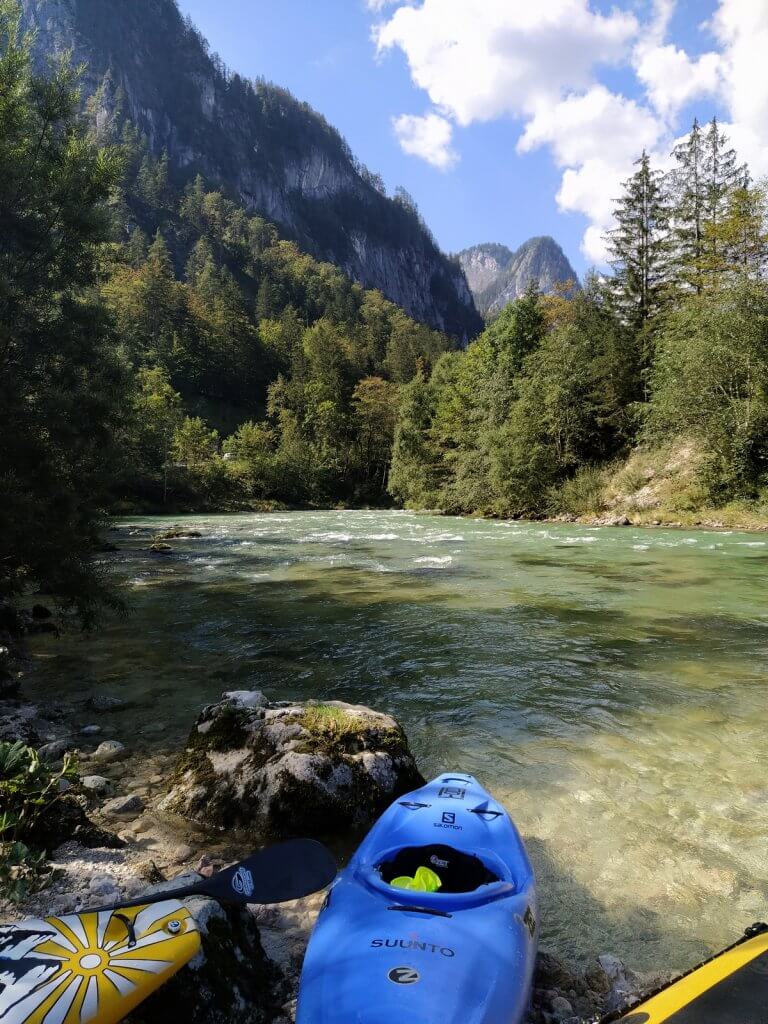 EXTRA BONUS in a form of WASSERLACHKLAM WATERFALLS
Wasserlochklam waterfalls can be found 11km from a famous town Wildalpen. You can imagine them as a heap of wild water which goes through canyons above cascade cave hollows. During this two hour trip you will pass through five gorgeous waterfalls with a total of 152m height fall. Path goes along the wooden bridges and stairs and reminded me a well known place in Slovakia called Jánošíkové diery.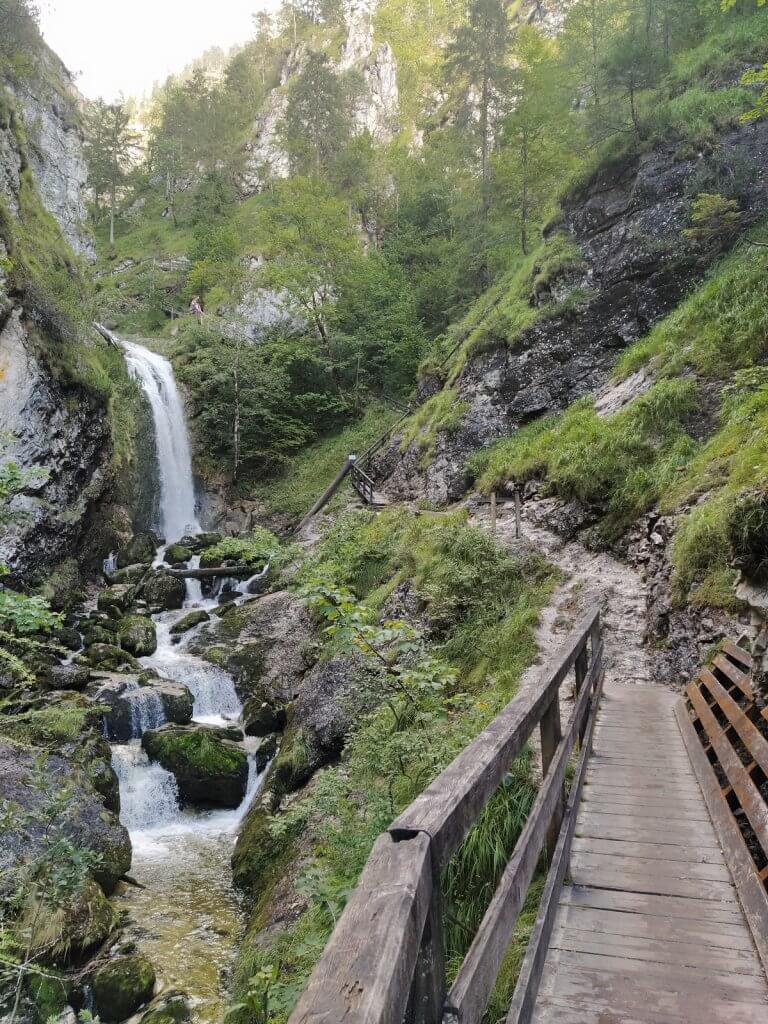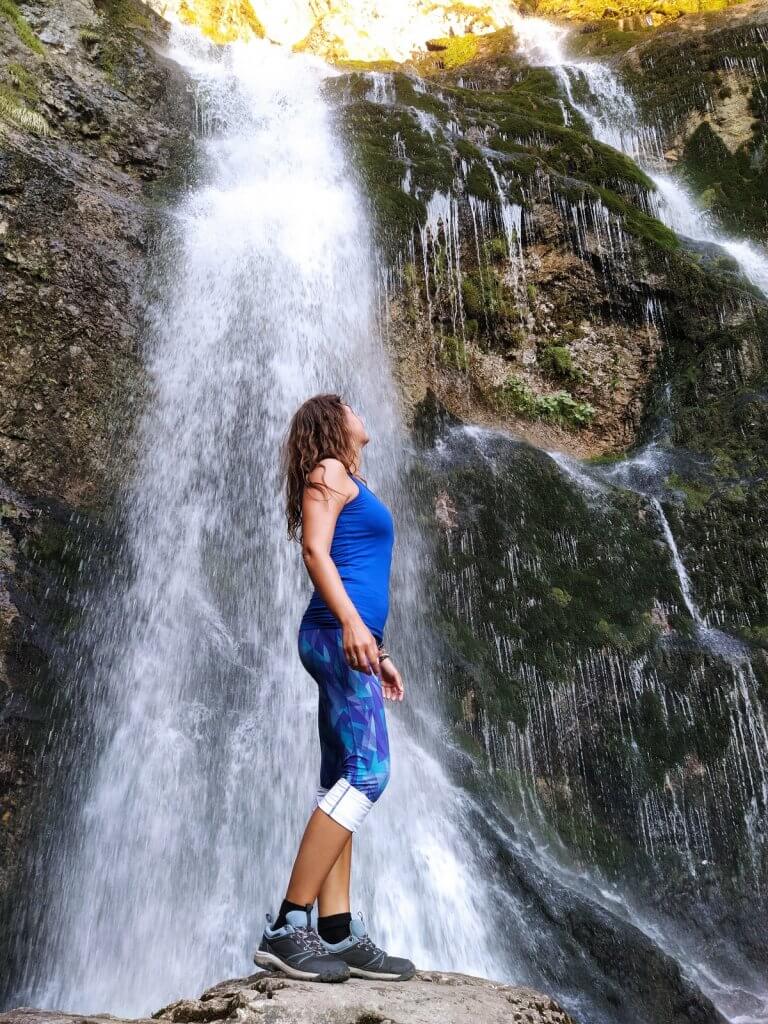 So what do you say about such a weekend full of cold water and adventure on Salza river in Austrian Alps? Would you be IN?
If you wish to receive my latest articles on your email and find more inspiration – sign up below.
And if you liked the article and you want to contribute for my future MiliMundo travels, don´t hesitate and do it now. 🙂
And if you are interested in articles on CENTRAL AMERICA – click HERE. On SOUTH AMERICA click HERE. 🙂
PS: Looking for great travel insurance with great prices for your future travels? Insurance which you can book even when your journey has already started? Have a look at The True Traveller. I am more than happy with them.

Please follow and like us: