Hits: 180
Our plan was to stay in Queenstown for two, max three days. We ended up staying almost three weeks. Queenstown is like a black hole which will devour you (in a positive way of meaning) without realizing it. In this article I will describe my three weeks in Queenstown and I will give you few reasons why this town should be on your bucket list of places in New Zealand.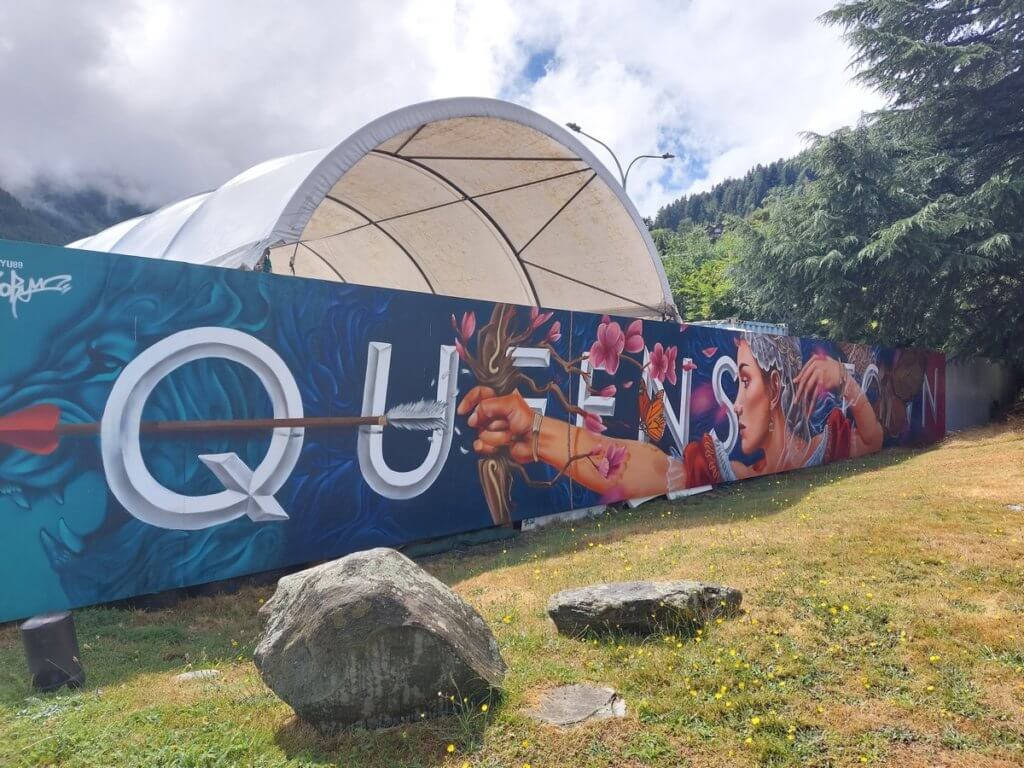 COUCHSURFING in QUEENSTOWN
Although we are currently living in our campervan (read an article about buying a campervan in NZ HERE), it is difficult to find a spot in and around Queenstown where to park it (for free). That is also why we decided to approach local kiwis on couchsurfing (the best travel app ever!).
Our host who actually offered us a spot where to park our campervan and possibility to take shower and do our laundry, also offered us a very tempting deal. To stay in his beautiful house with breath-taking views over Wakatipu lake with a jacuzzi on the patio for two weeks in exchange of few days of work at his house. Our job would be to paint one small room of his outdoor house. Who would say no to such an offer? Therefore, we ended up staying at our host´s place for almost three weeks instead of three days.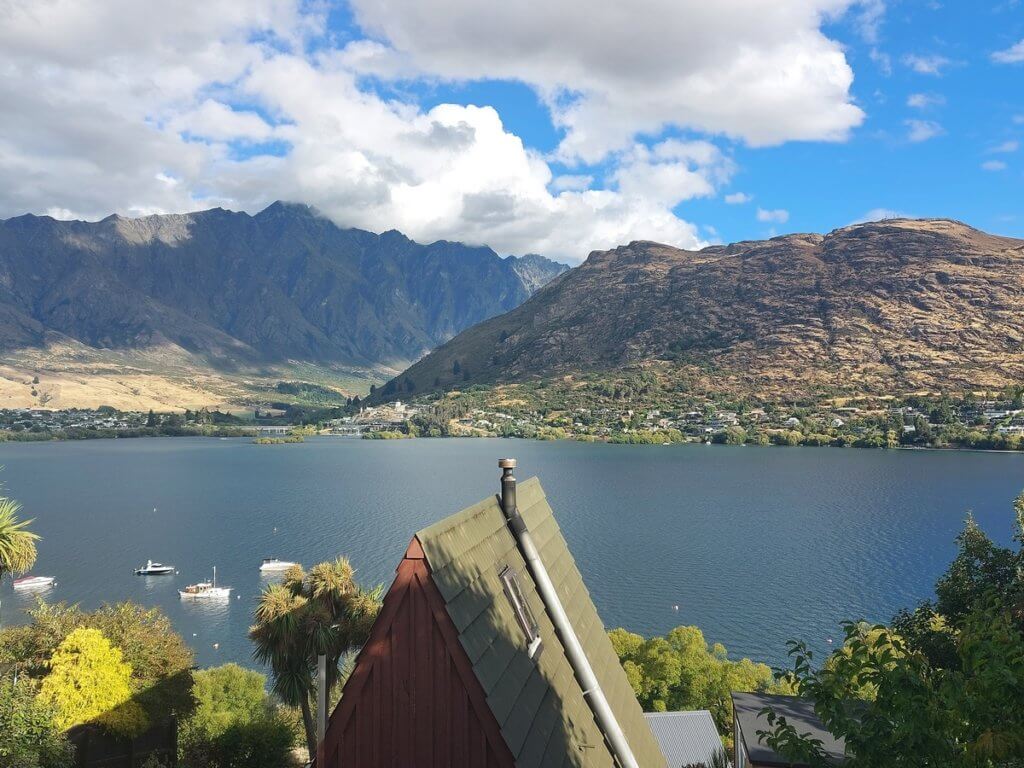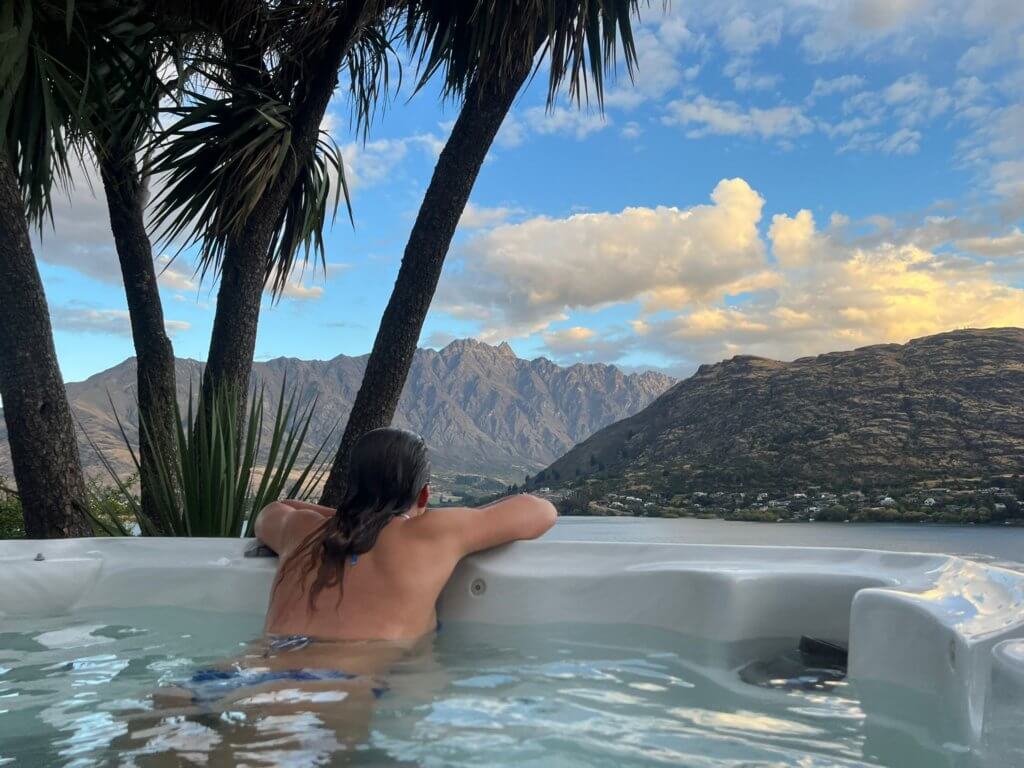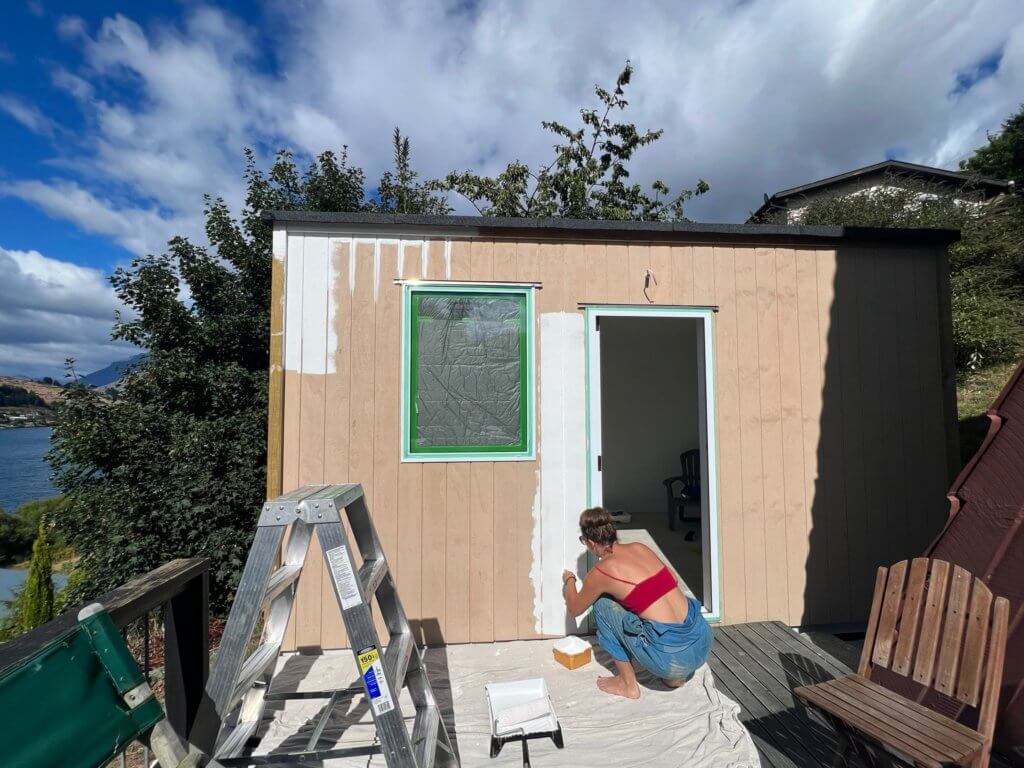 CENTRE OF QUEENSTOWN   
Queenstown is a charming small cute town with a total population of around 50 000 people. This town is surrounded by tremendous mountain hills such as The Remarkables and lake Wakatipu. Its centre is tiny, yet busy and vibrant. Queenstown is a gem of New Zealand especially when we talk about adrenaline and adventure. It is an official kiwi capital of adrenaline around the whole South Island.
Besides, Queenstown offers a wide range of social activities, dozens of bars, pubs, dancing places, restaurants, hotels. You can chill at the local beach during the day and party hard at night. Queenstown has everything what a traveller is looking for.
The only drawback of this town is its rush hour traffic. Traffic jam is a common thing in Queenstown and finding a parking spot can be very challenging. Luckily, we got a perfect tip for always available free parking street up in the York street – only 10 mins walk to the centre of Queenstown.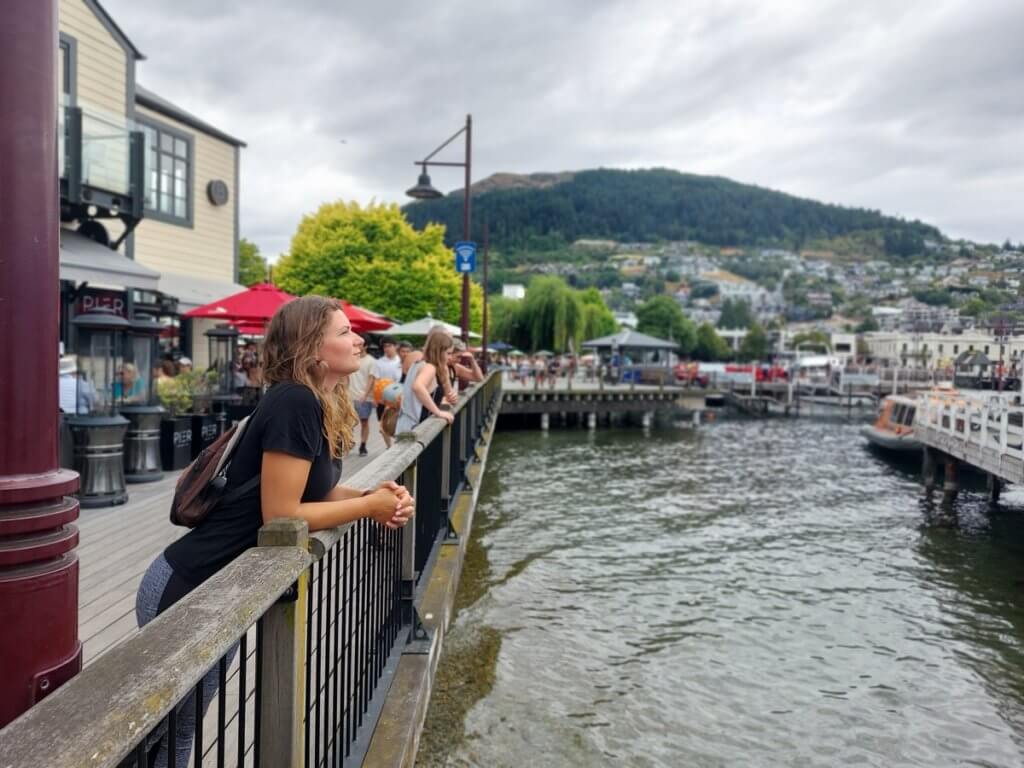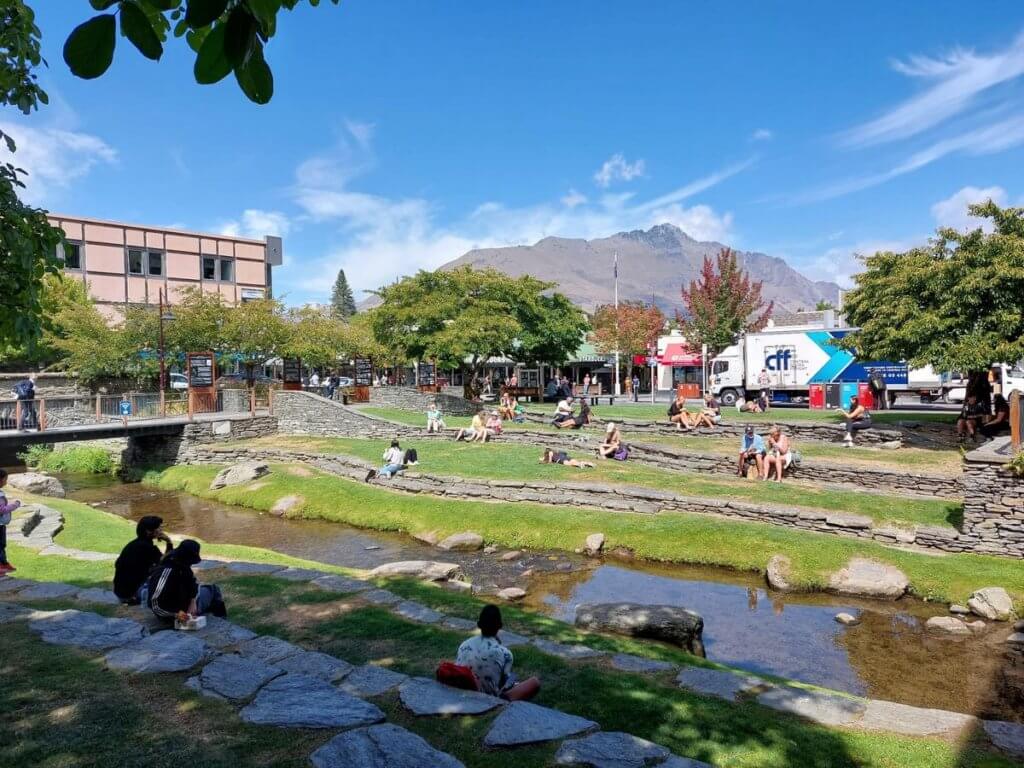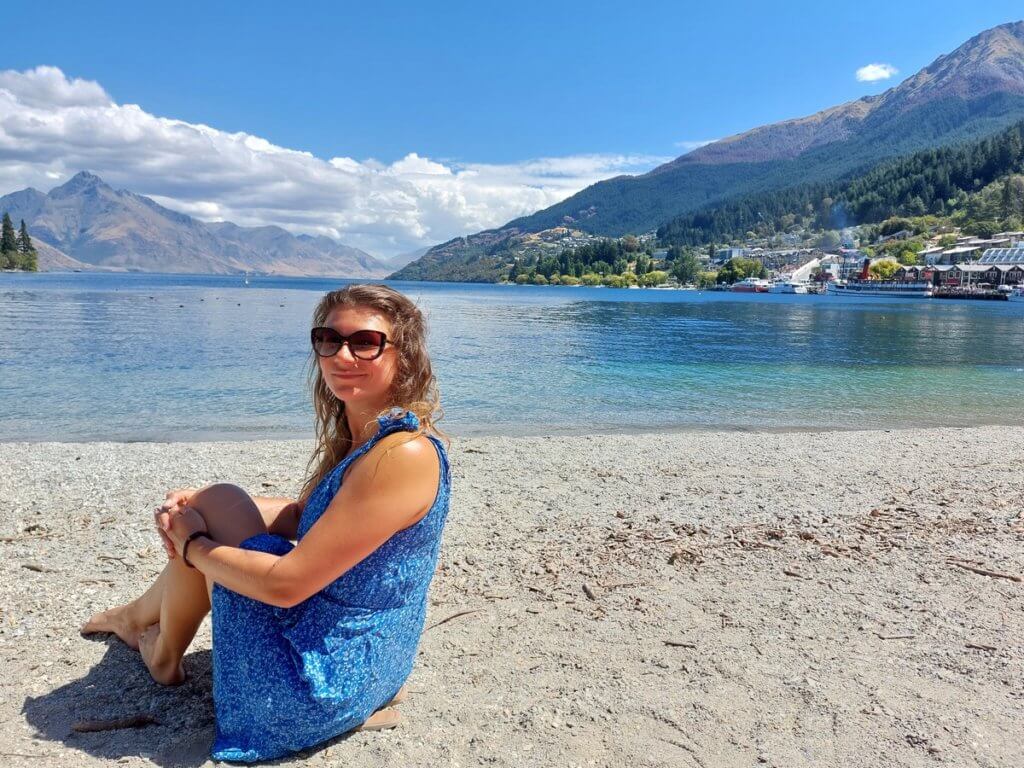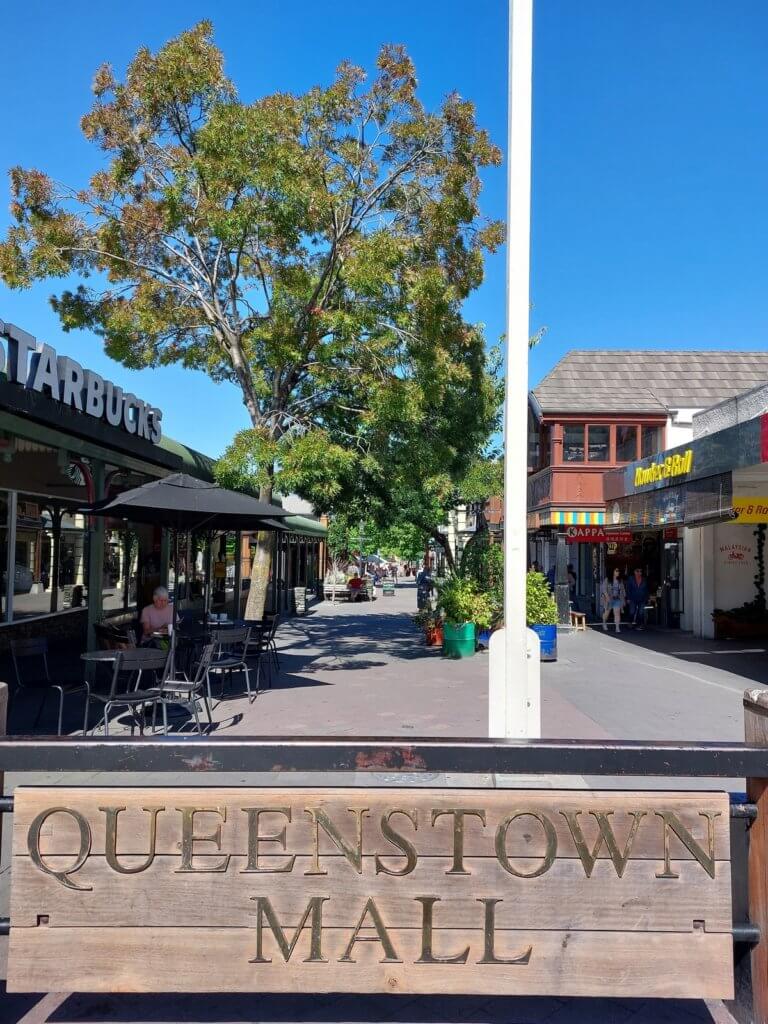 SKYDIVING IN QUEENSTOWN
Mentioning Queenstown as a capital of adrenaline of New Zealand, I had this urge to fulfil my dream and thus do skydiving. Last thing on my bucket list from adrenaline activities that I haven´t done yet. I didn´t hesitate for too long and on Valentine´s Day I purchased myself this "little gift". I booked my skydiving experience through NZONE company for 300 dollars (around 180 euro) and I must admit that it was the best experience in my whole life.
The feeling at and after the jump from that small plane at the altitude above 3000 meters is difficult to be described. The rush, adrenaline, excitement, fear … The immediate release of serotonin and other hormones of happiness. Simply the best feeling I have ever experienced!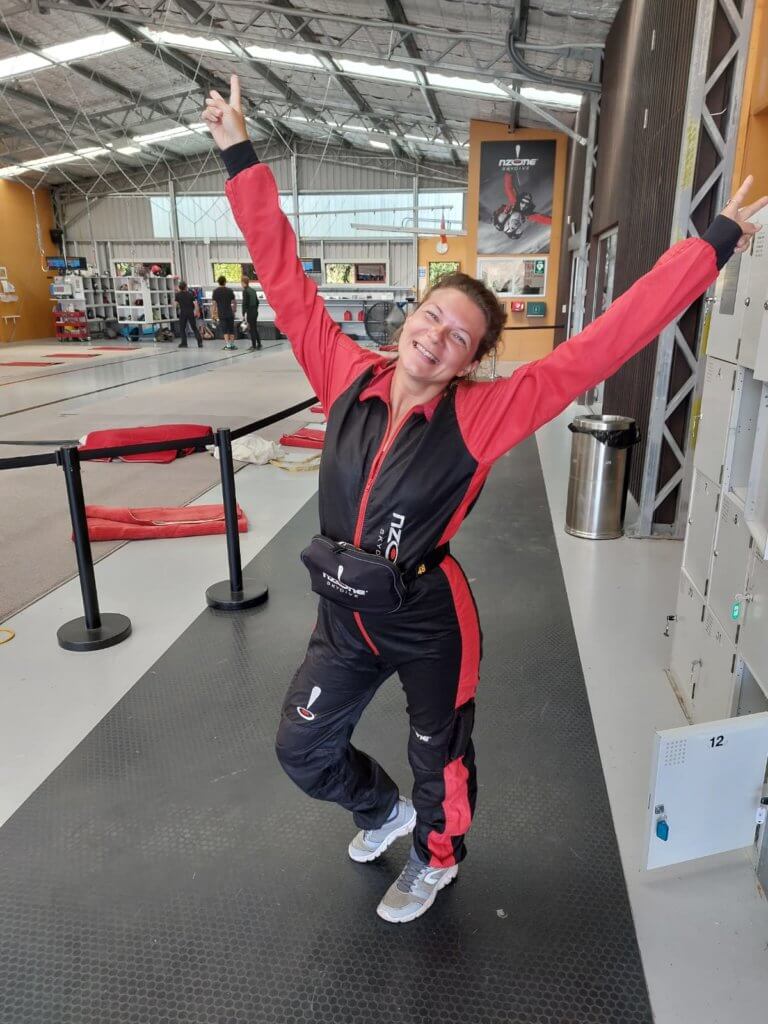 WHAT TO DO AROUND QUEENSTOWN  
Within three weeks of our stay in Queenstown we managed to do and see a lot. Besides working in a Thai restaurant as delivery girls and one day shift at Summer festival in Gibbston valley where we were selling fast food at Food Den Truck.
To the highlights of our trip definitely belongs lake Alta and its Single Cone peak where you can ascend from the lake itself (kinda steep, rocky and bit dangerous though). From the Single Cone peak you can admire the whole Queenstown, lake Wakatipu and other mountains around.
Another great tip is lake Moke which also serves as amazing chill campsite (15 dollars per person/night). Then small hike to Queenstown hill which offers nice views over the town and mountains. Bob´s Cove is also a nice chill walk with some precious views. If you want to chill at the lake and feel like you are at the Caribbean, head to Wilson bay. Not a far away from there you can walk up to Dispute lake where you can meet interesting people or no people whatsoever. Last but not the least I could recommend Frankton beach with huge parking spot, BBQ possibilities, great toilets and outdoor shower – paradise for van campers haha.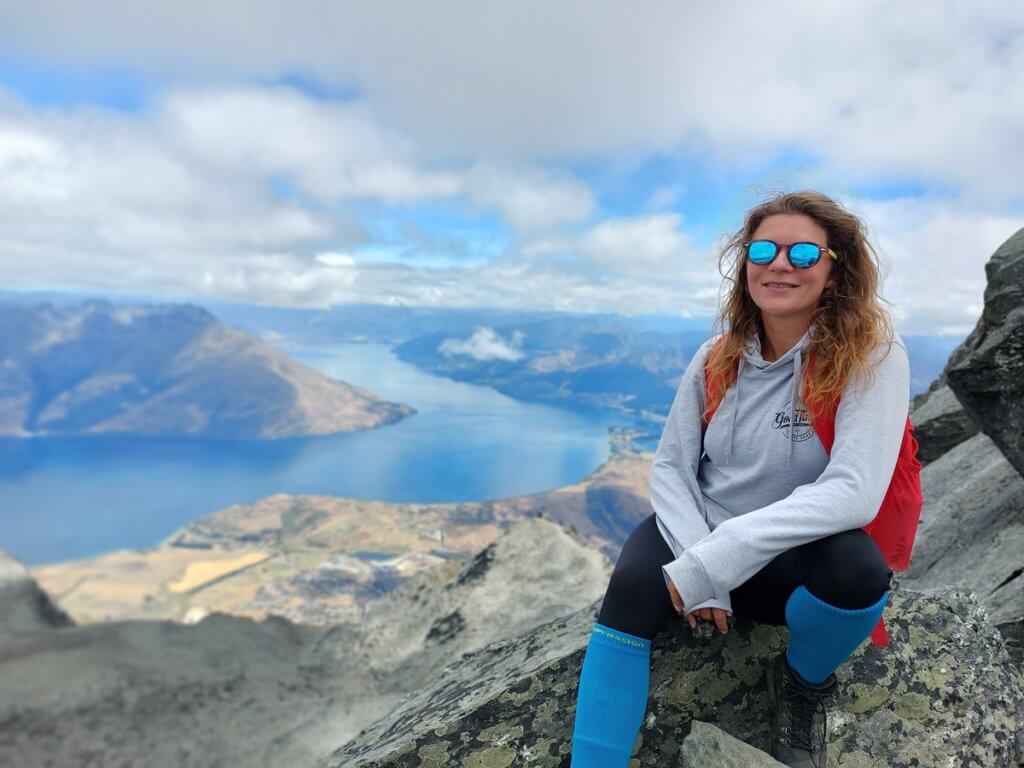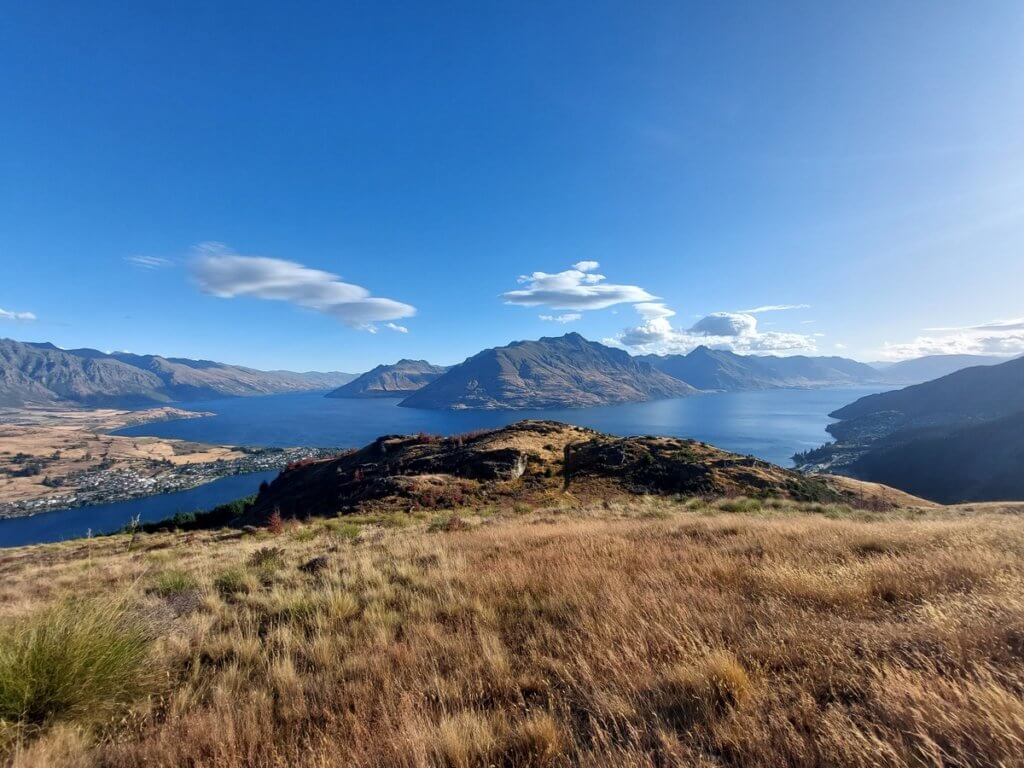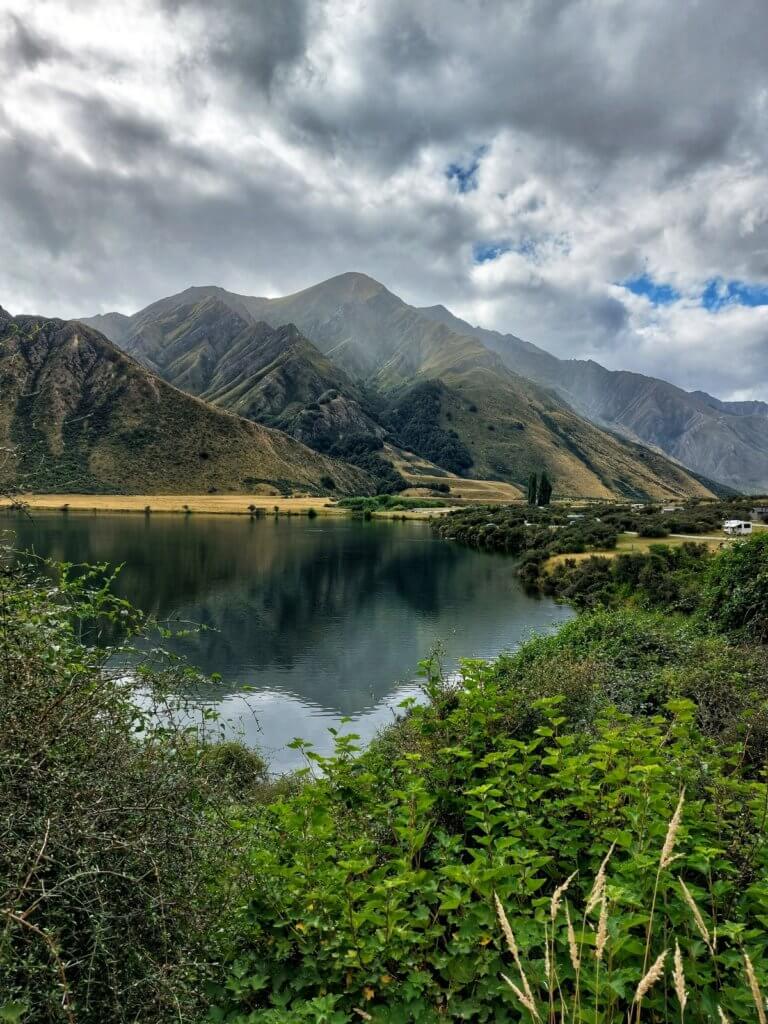 PEOPLE IN QUEENSTOWN
We were extremely lucky to meet cool, like-minded and funny people during our stay in Queenstown. Firstly, our host, a local kiwi guy, had that stunning sense of humour and he made us laugh every time speaking together. He made an effort and showed us few places around, we also went camping together into McIntosh huts close to Glenorchy.
Besides our host, there was his flatmate who spent with us quite some time and I believe we really clicked and had nice chats about life and happiness, sharing our stories from personal lives, too. He also offered us a casual job as delivery girls for organic Thai restaurant. So besides the free accommodation, we also got great job opportunity to make some money (which we spent almost immediately – skydiving, etc … ).
Last but not the least, I went for few bachata and salsa lessons and parties in Queenstown (Frankton, Arrowtown, Arthur´s Point) which gave me a chance to meet very nice people with whom I could practise and improve my dancing skills. One of them was Felix (I call him Frankfurt though haha) who belongs to those people who you would love to have in your group of friends. Cheerful, funny, positive, slightly crazy, a great dancer.
To sum it up, three weeks in Queenstown brought me new people, new connections, new friendships. And travelling should be about that. About people, about connecting with other souls to enrich our lives, to bring some new insights, aspirations, dreams. And Queenstown has definitely brought me what my soul needed.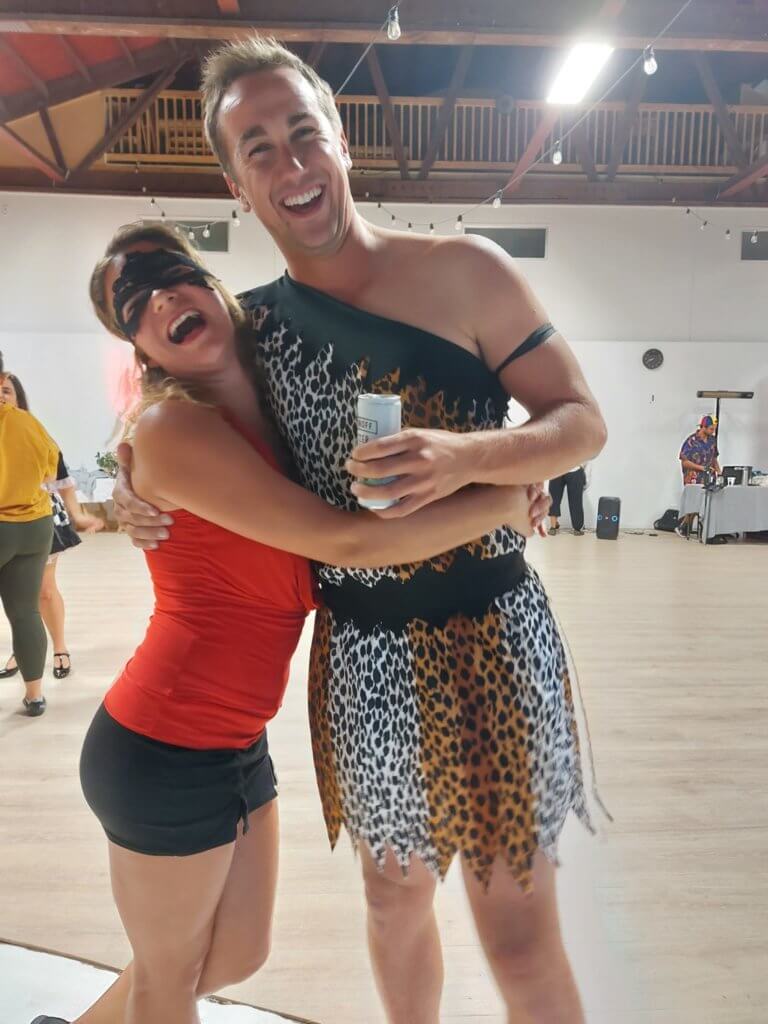 If I ever decided to live in New Zealand and build my happiness here, I would definitely choose Queenstown to be my new home. It is a town which could offer me everything I need to be happy and satisfied (besides my family and friends from back home of course). So don´t skip this town while travelling across South Island of New Zealand. Queenstown is worth visiting!
DO you want to read more about NEW ZEALAND? Click HERE.
If you want to receive all articles which I publish, feel free to sign up below.

And if you liked the article and you want to contribute for my future MiliMundo travels (hopefully accident free), don´t hesitate and do it now.
And if you are interested in articles on CENTRAL AMERICA – click HERE. On SOUTH AMERICA click HERE.
YOLO my dear MiliMundo followers.
PS: Looking for great travel insurance with great prices for your future travels? Insurance which you can book even when your journey has already started? Have a look at The True Traveller. I am more than happy with them.

Please follow and like us: