Hits: 1155
Nicaragua will always stay on my mind, in my memories. You ask why? Because during 15 days of by backpacking trip through this Latin American country so many things occurred which actually happened for the first time in my life. As positive as negative ones. So what are "MY FIRST" ones in NICARAGUA?
You can read more about this awesome experience HERE. It was a hike to still active volcano Concepcion on the island Ometepe together with three other Slovak guys. And in spite of pretty difficult hike, which was organised through Green Expeditions, I enjoyed every minute of it. Well, I must admit that I don´t hike to the active volcanoes every day… 🙂
1. volcano boarding
Hikes to still active volcano Cerro Negro are organised on daily basis from town Leon. I did mine through Quetzal Trekkers which donate most of its money to poor kids in the region of Leon. But you know what is special about this hike? The way down! You don´t hike it down in regular way as you climbed up. You do volcano boarding! It is like snowboarding, only there is no snow, but volcano ashes and tiny rocks. It was great adrenaline. Simply have a look at video and you will understand. 🙂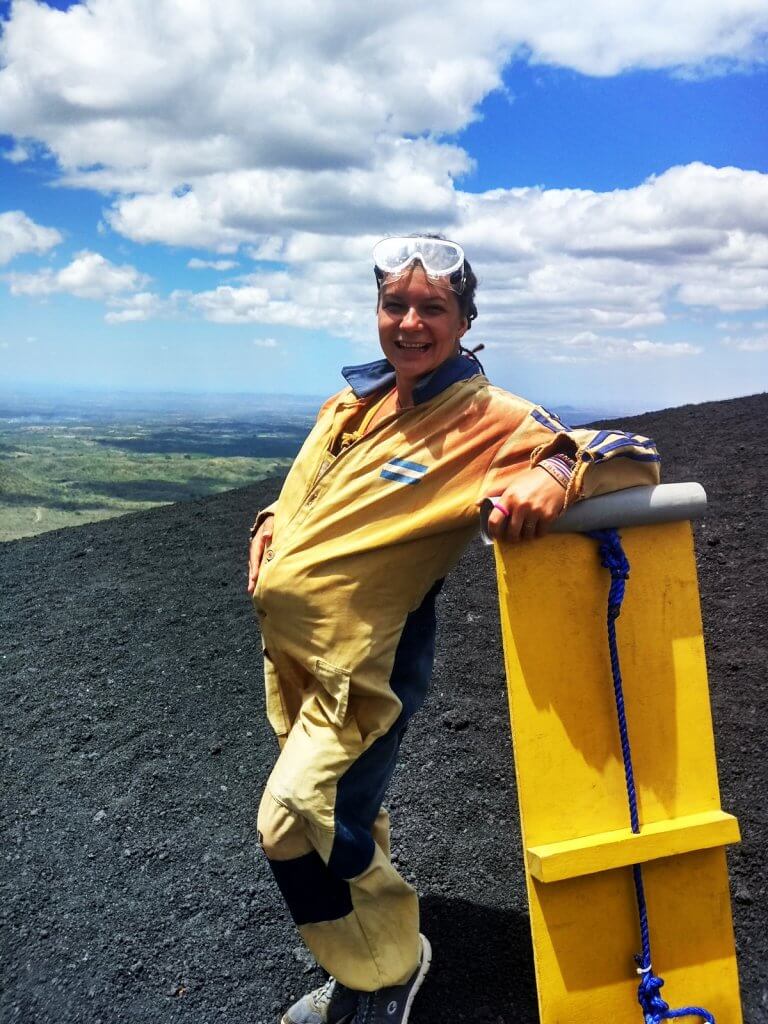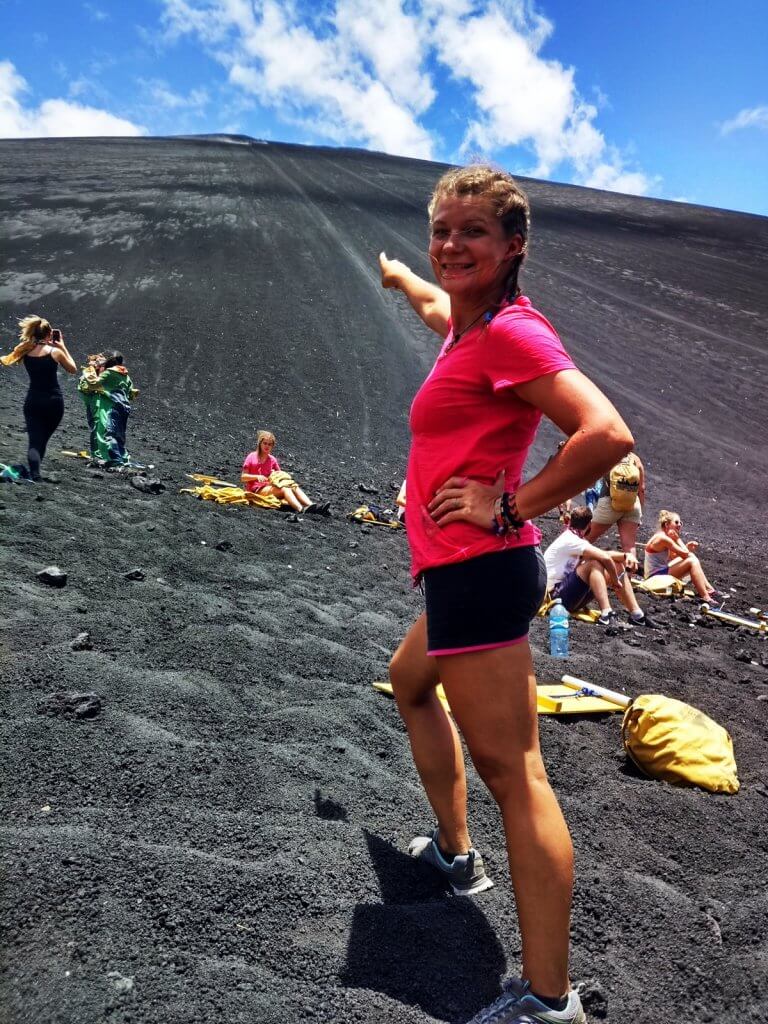 1. meeting with Slovak people during my travels
During my travels through Latin America I was not lucky to meet any Slovaks, any "paisanos". Till I got to Nicaragua. To the magical island OMETEPE where thanks to hostel Life is Good I got to meet 10 other Slovak people. 10?? Would you believe it? The owners of hostel is Slovak couple and because of its positive reputation, few more Slovaks came with who I went through great adventures in the following days. Truly amazing … 🙂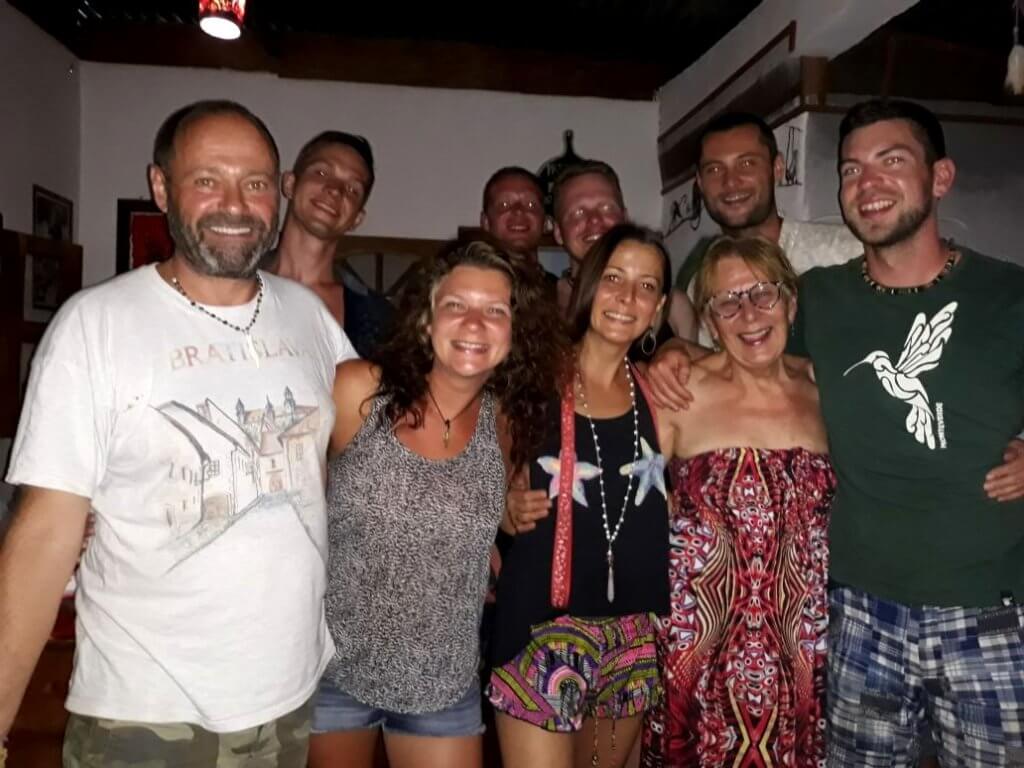 1. time I was not hosted by couchsurfing hosts
In every Latin American country I was hosted by couchsurfing hosts. They provided me not only free accommodation, but more importantly local experience with local people. They introduced me to their families, friends, took me for trips to places I didn´t know they existed. I got to see how local people live in each country. Unfortunately, Nicaragua is the first country of Latin America where I was not hosted by any couchsurfing hosts. It simply doesn´t work here as much as in other countries. Maybe it just needs some more time. Let´s see in few years after I come back. But at least I got to meet two people from couchsurfing who spent some time with me, in San Juan del Sur and in Granada.
1. car (bus) accident in my life
On my way from Ometepe to Granada our bus had small accident. Our bus driver tried to avoid a crash with a motorcycle which kind of lost control. In order to avoid the crash, our bus driver turned sharply to the right and bumped into a wooden stand on the side of the road. The only luck we had was a fact that there was a tree which made sure that the bus didn´t turn around with all of us inside. So what did I do after this accident? I made sure that someone called ambulance for injured bus driver, took my two little backpacks, stood on the road and hitchhiked to my final destination. As nothing happened… Latino style. 🙂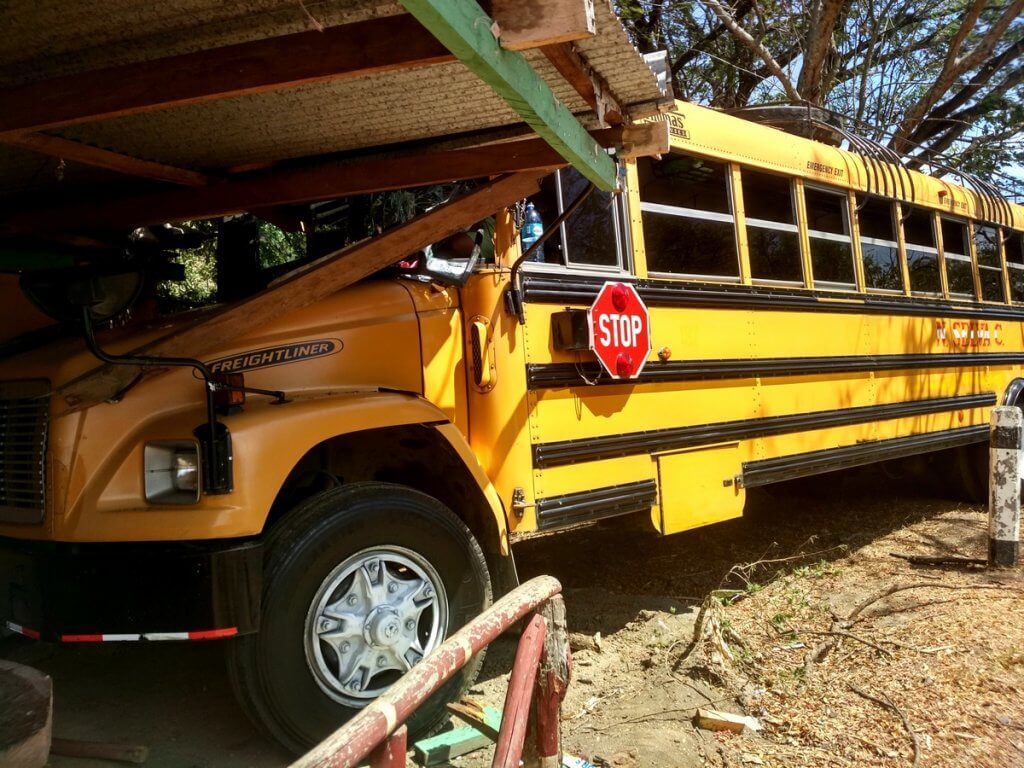 1. murder in my close surrounding
Next to my hostel in Granada there is a Western Union which was robbed. During this robbery a security guide was shot and killed by burglars. The shooting was also heard in my hostel as it was literally 15 meters from Western Union. After I found out what happened, I couldn´t believe it. Truly sad that these things happen in the world…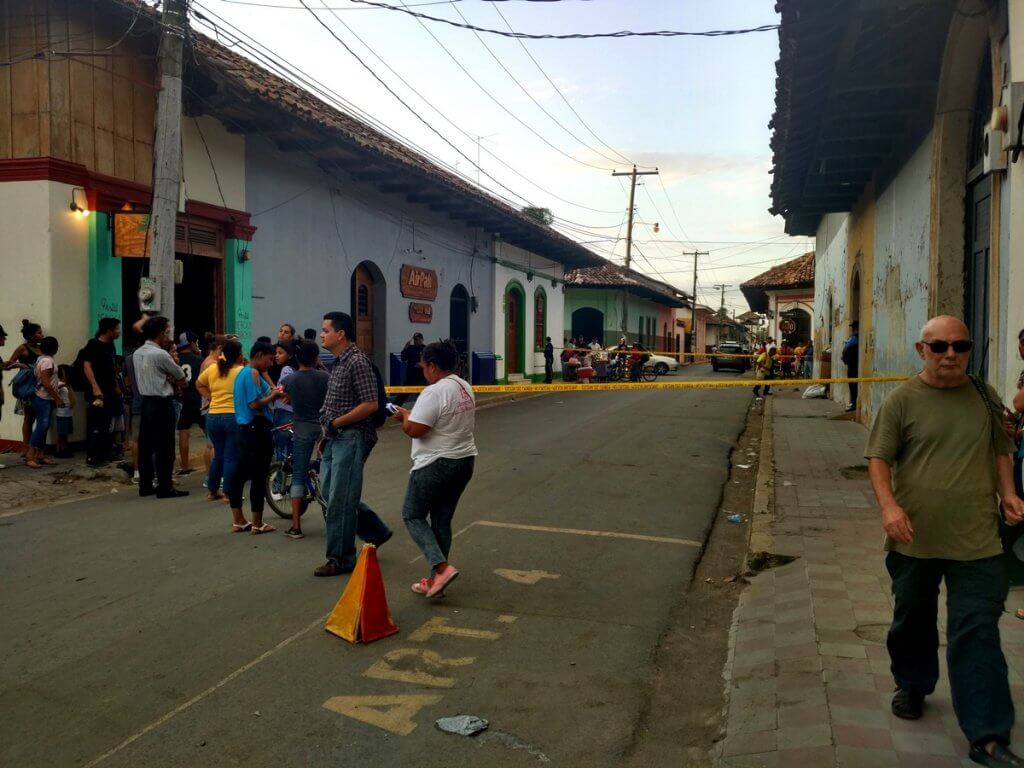 On my supposedly last day in Nicaragua in town Leon I got into truly unpleasant troubles with local police officers which without any serious reason physically attacked my new friends. Rasta friends from Honduras and Salvador. Not only they attacked one of them, they also took them to police station and arrested them (for drinking alcohol and smoking weed according to the police which was NOT TRUTH but who can argue with police, right?!) I can claim that whole thing was a result of brutal racist and national discrimination of Nicaraguan police towards other Latin American nationals!
After this incident I was taken to the police station as well so the police officers could have taken my phone and deleted video which I made as an evidence of its cruelty!
Would you believe it??? This is how police in Nicaragua works! But this is not everything… Next 24 hours I tried to make everything possible so police would release my friends. However, there was no one to talk to. Nobody wanted to talk to me, explain me anything. They were sending me from one police station to another like a monkey. I felt destroyed! Exhausted! Frustrated! Helpless! All changed after almost 24 hours when I finally was able to talk to the main commissioner who released boys after I explained him everything already with the tears. However before that he made sure to scare me out of hell by telling me that I am being arrested for providing false information! Of course it was a joke!! Joke?!?! Really? I am still angry about it … You can´t imagine level of the adrenaline in my blood on that day … Have you ever had similar experience???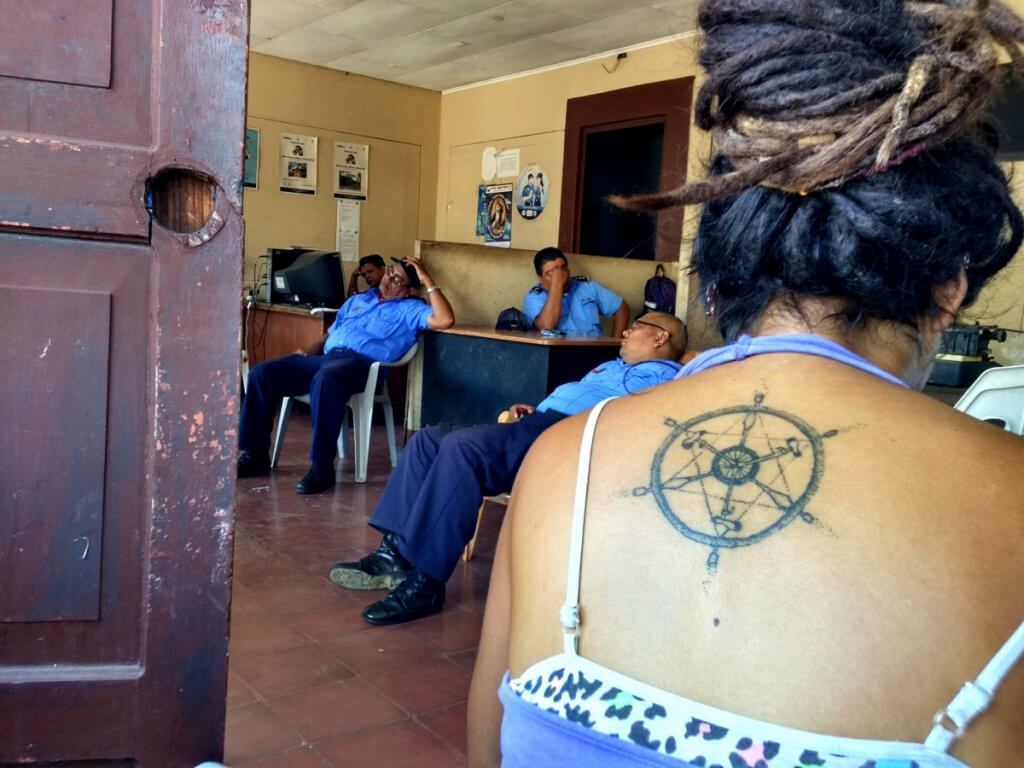 Dear MiliMundo followers, although I have gone through some hell situations in Nicaragua, I decided to keep only positive memories from this country. Because bad things happen in the whole word, not only in Nicaragua. What happened to me in Nicaragua could have happened to me almost anywhere else in the world (maybe accept of police thing – still angry about it!). Moreover, I got to meet amazing human beings in Nicaragua, including Slovak guys and my "rasta" friends who made my stay in Nicaragua truly unforgettable. 🙂  
If you wish to receive my latest articles on your email, sign up below.
And if you want to contribute for 2018 MiliMundo travels, don´t hesitate and do it now. 🙂
And if you are interested in more articles on CENTRAL AMERICA – click HERE. On SOUTH AMERICA click HERE. 🙂
Please follow and like us: