Hits: 799
Canada – a country famous for its beautiful mountains, forests, lakes and glaciers. And this is one of the reasons why I ended up living in Vancouver with Working Holiday Visa. To begin a new chapter of my life and explore the beauty of British Columbia and its breathtaking nature. The summer season is already behind me and I decided to summarize my TOP 3 day hikes in British Columbia. All pretty close from Vancouver, city where I have been living for few months already. So let´s have a look at my TOP 3 hikes.
Joffre lakes are actually three lakes of unbelievable colour, from magic green colour to turquoise blue colour. Simply breathtaking! All three lakes (lower, middle, upper) are separated from each other by few kilometres (not too many) but the path is really easy to walk. For me and my hiking crew it took us 90 minutes to get from lower to upper lake already with a must have break at the middle lake where we took like hundreds of photos. The Joffre lakes are surrounded by beautiful greenery, high trees and in the background of the upper like you can admire glacier Matier. Between the middle and upper lake you can also find small waterfall where you can make a short stop.
I recommend this hike for all those who are passionate nature lovers and fans of relaxing and easy walk. 
PRACTICAL INFO ABOUT JOFFRE LAKE HIKE
Difficulty: intermediate (easy for me haha)
Total time: 4 hours (super relaxed walking)
Round trip: 10 km
Elevation: 370 metres
Best season: June – September
Camping: YES (at the third/upper lake)
Public transport: NO
Dog friendly: NO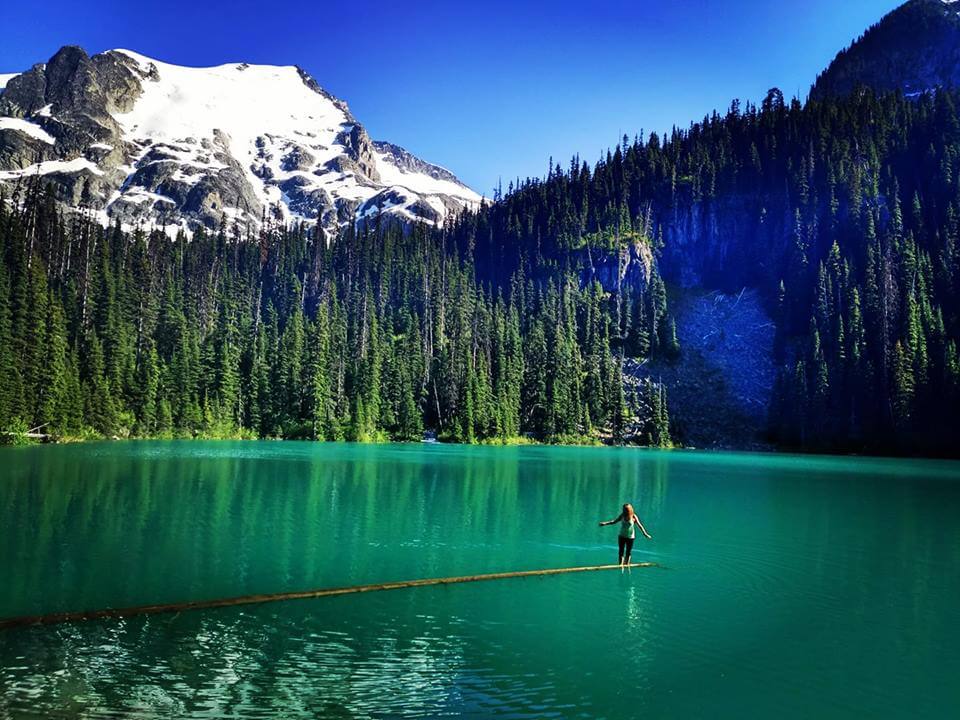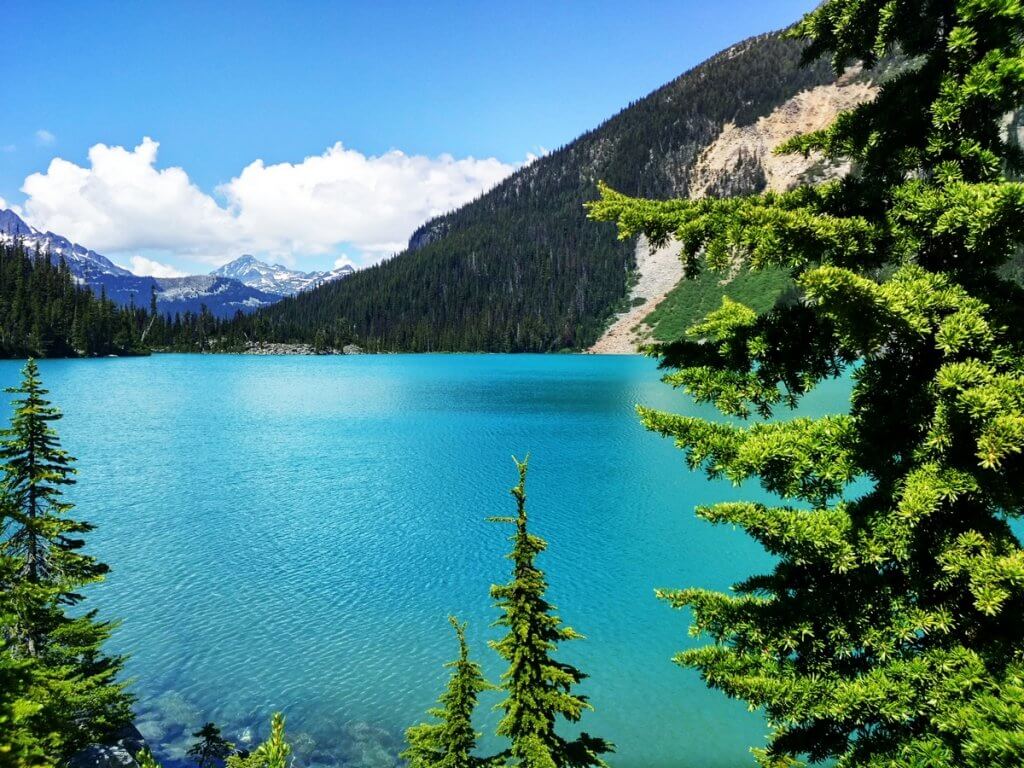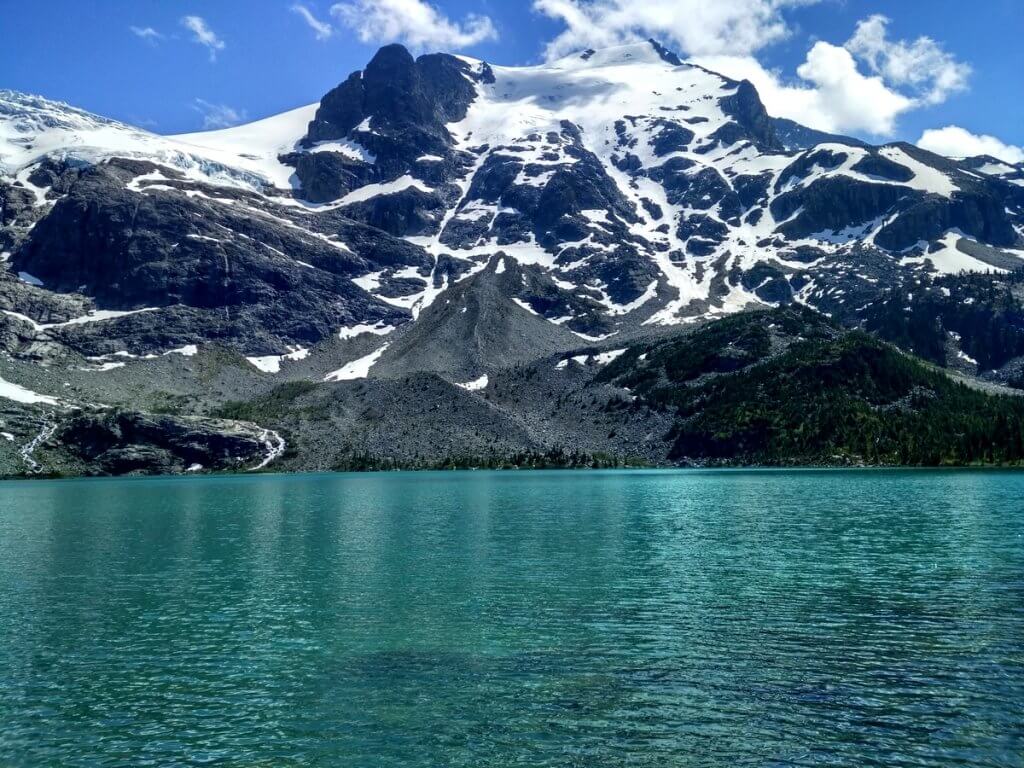 TOP 2 Wedgemount Lake
Wedgemount Lake is a pretty difficult day hike with elevation around 1200m. That is why I recommend it with overnight stay at the lake where you can camp after you book your stay online (hell yeaah, Canada!). However, I made it in one day and in spite of fact I was "dying" on my way down, it was totally worth it.
Lake is of breathtaking colour surrounded by mountains with snowy peaks. And around 20mins walking from the lake you can admire Glacier with another small lake. I simply loved it!
PRACTICAL INFO ABOUT WEDGEMOUNT LAKE HIKE
Difficulty: difficult
Total time: 7 hours
Round trip: 12 km
Elevation: 1160 metres
Best season: July – September
Camping: YES (online reservation needed)
Public transport: NO
Dog friendly: NO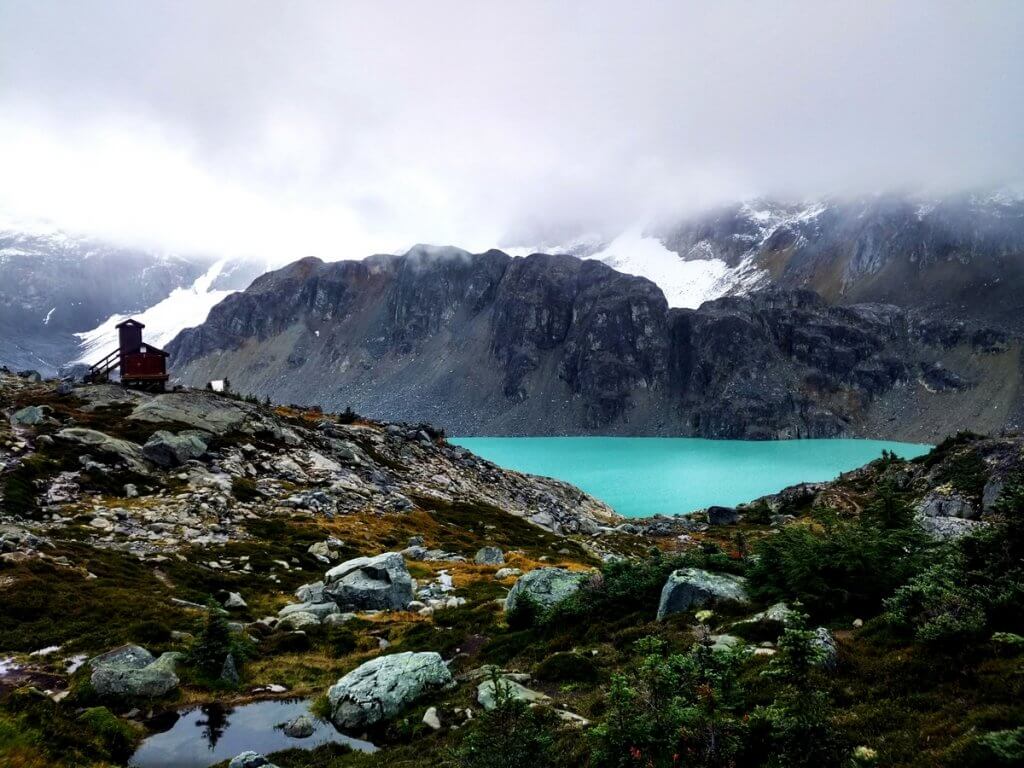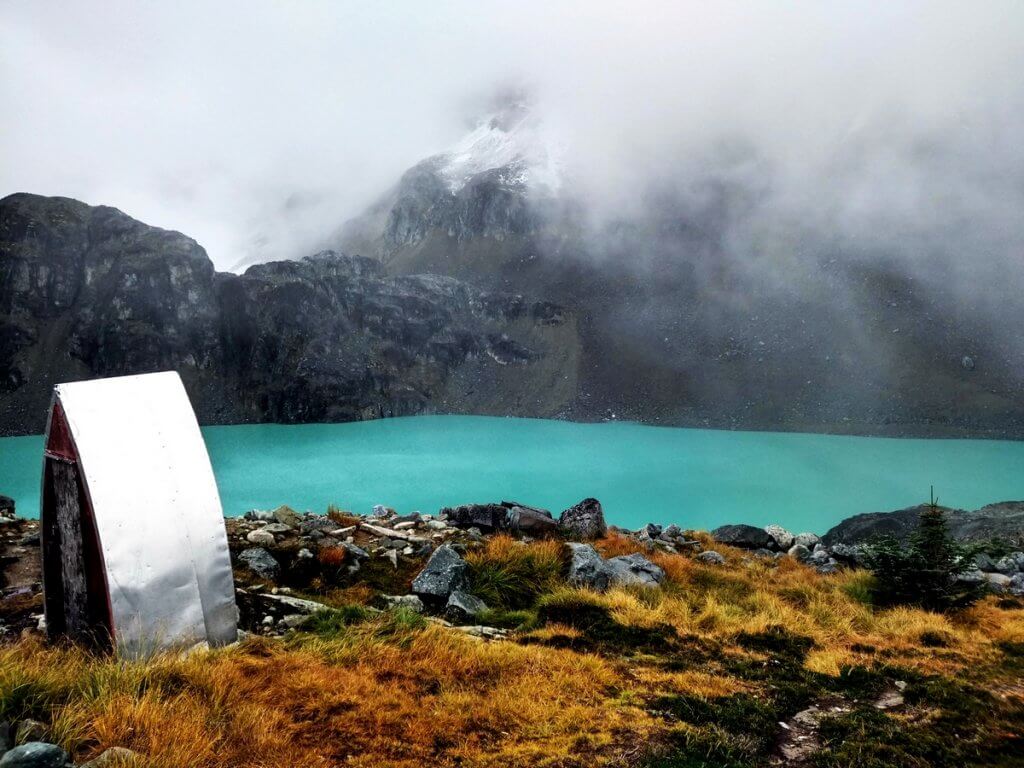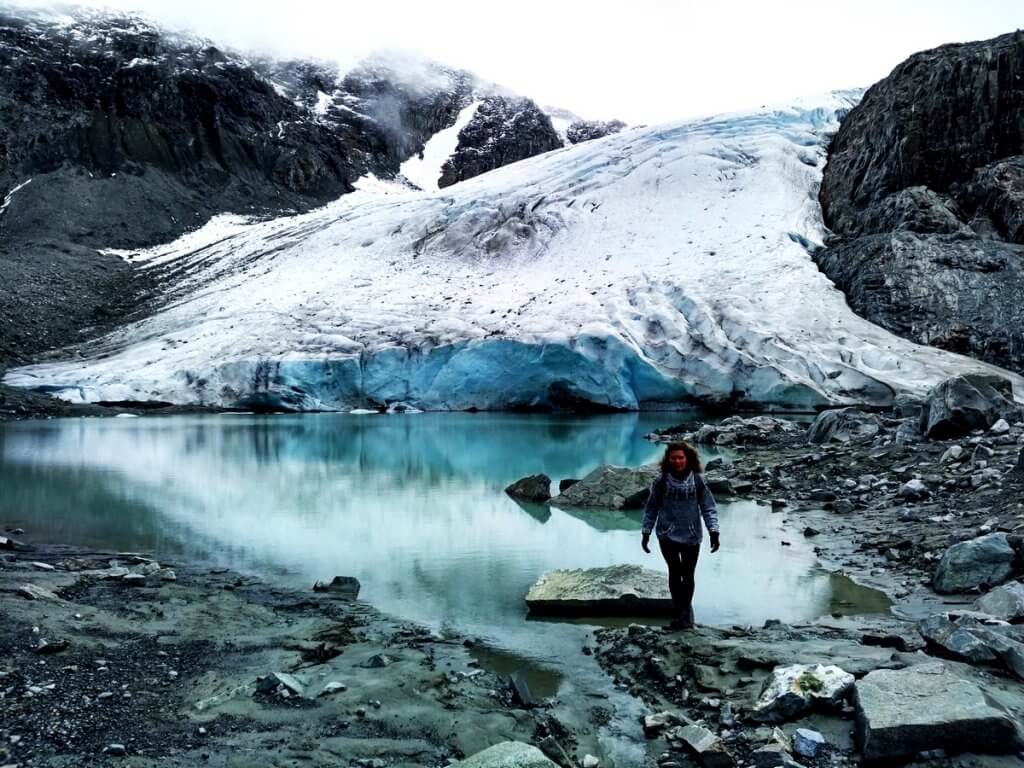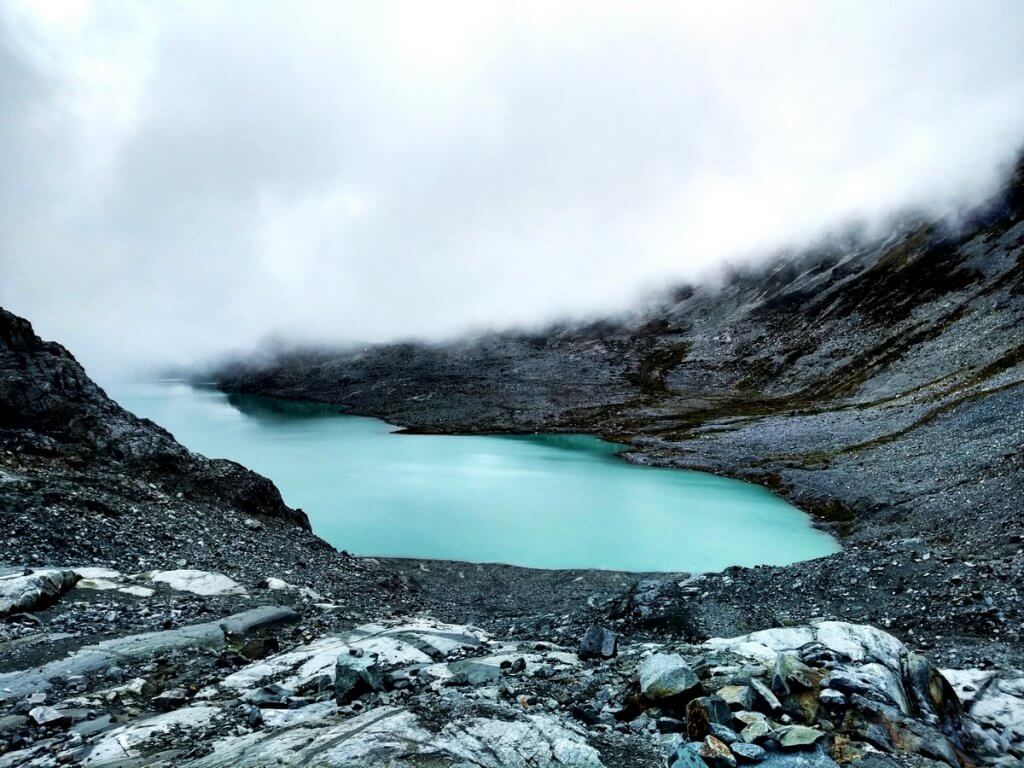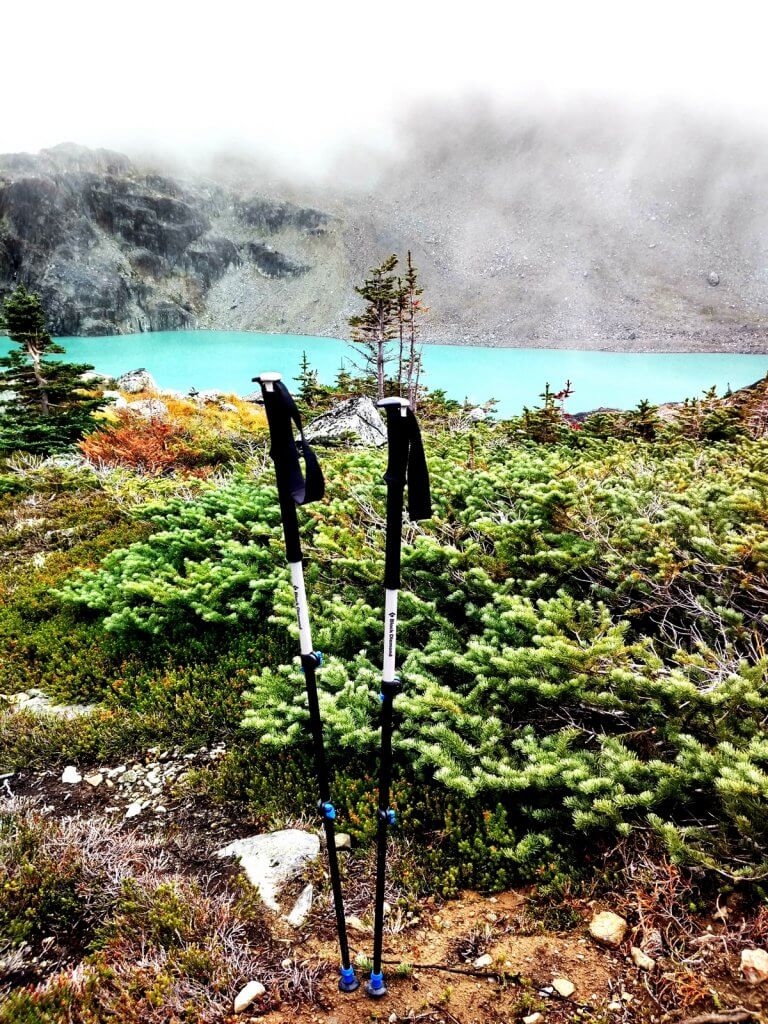 TOP 3 Garibaldi lake
Garibaldi lake belongs to the most popular hikes of British Columbia and I completely understand why it is so. It can be done in one day especially if you don´t plan to hike up to Panorama Ridge or Black Tusk (which I haven´t done yet). Walk about is a bit tiring, takes around 3 hours and is mainly through the Canadian rainforest, however the lake itself was truly amazing. Garibaldi lake is surrounded by snowy peaks, mountains and little chipmunks will make you company wherever you move.
I would recommend Garibaldi lake to everyone who likes long rainforest walks and nature as such. Lake is again of breathtaking colour and is worth seeing at least once in a life.
PRACTICAL INFO ABOUT GARIBALDI LAKE HIKE
Difficulty: intermediate
Total time: 5 to 6 hours
Round trip: 18 km
Elevation: 820 metres
Best season: July – October
Camping: YES
Public transport: shuttle buses from Vancouver
Dog friendly: NO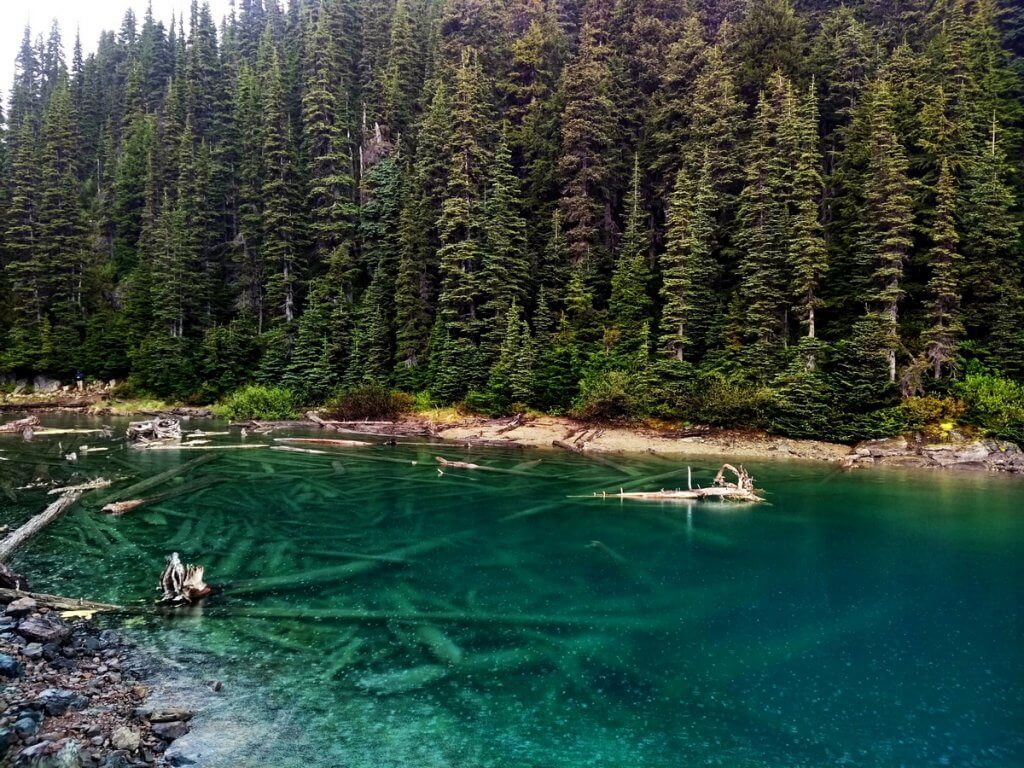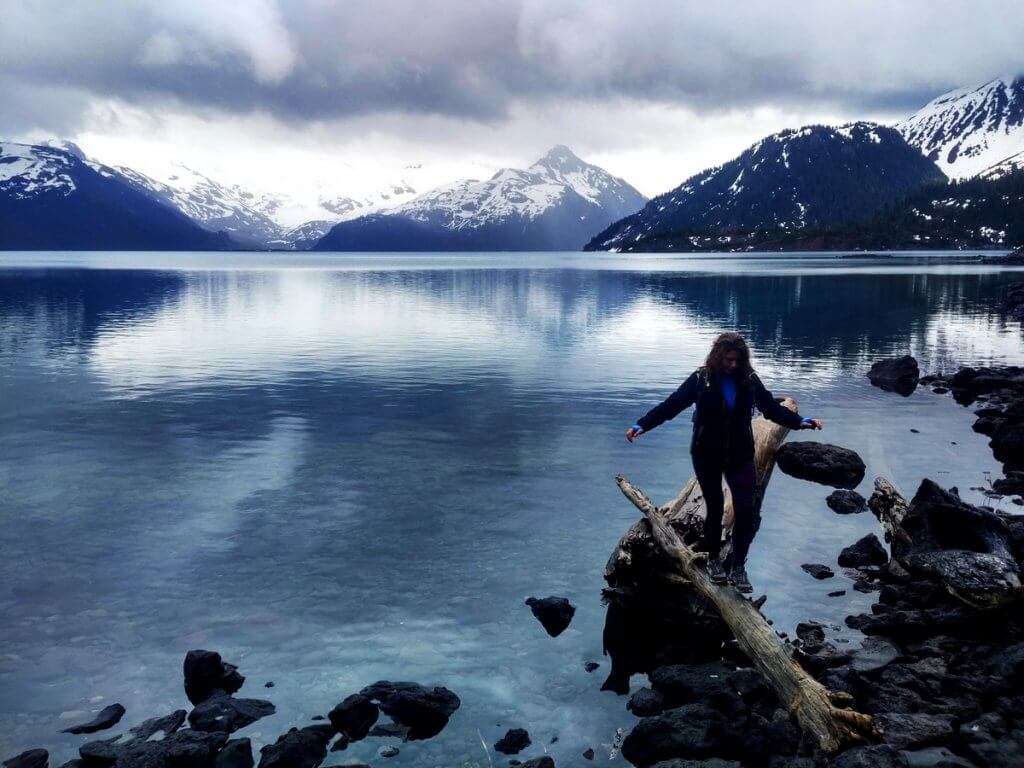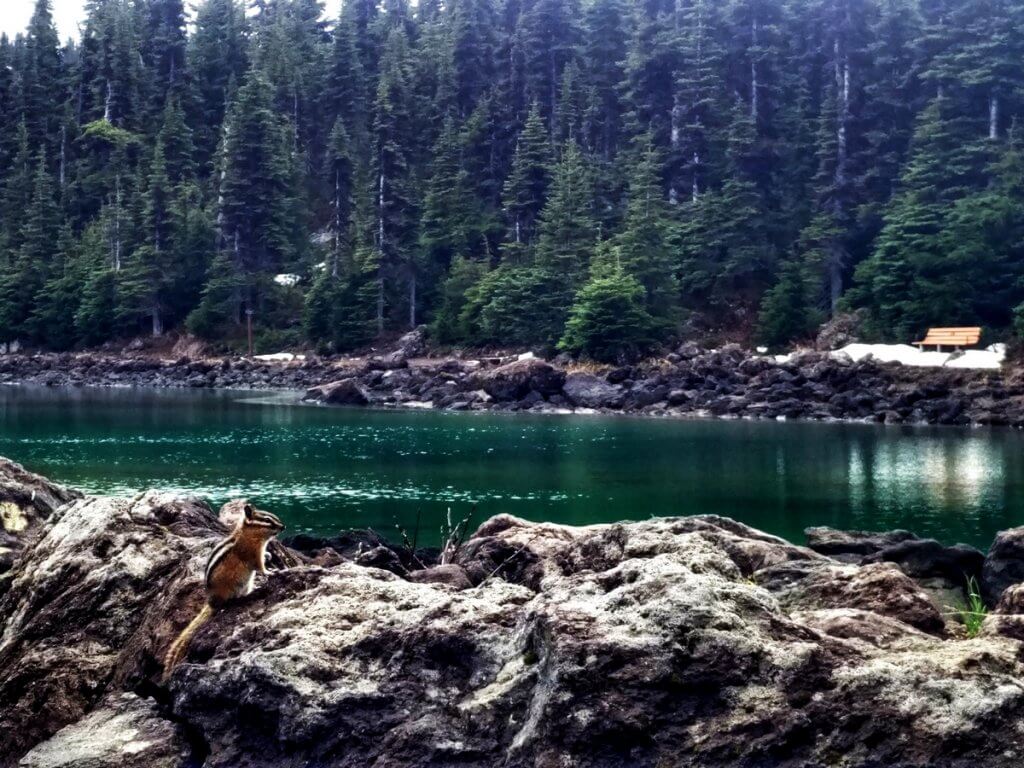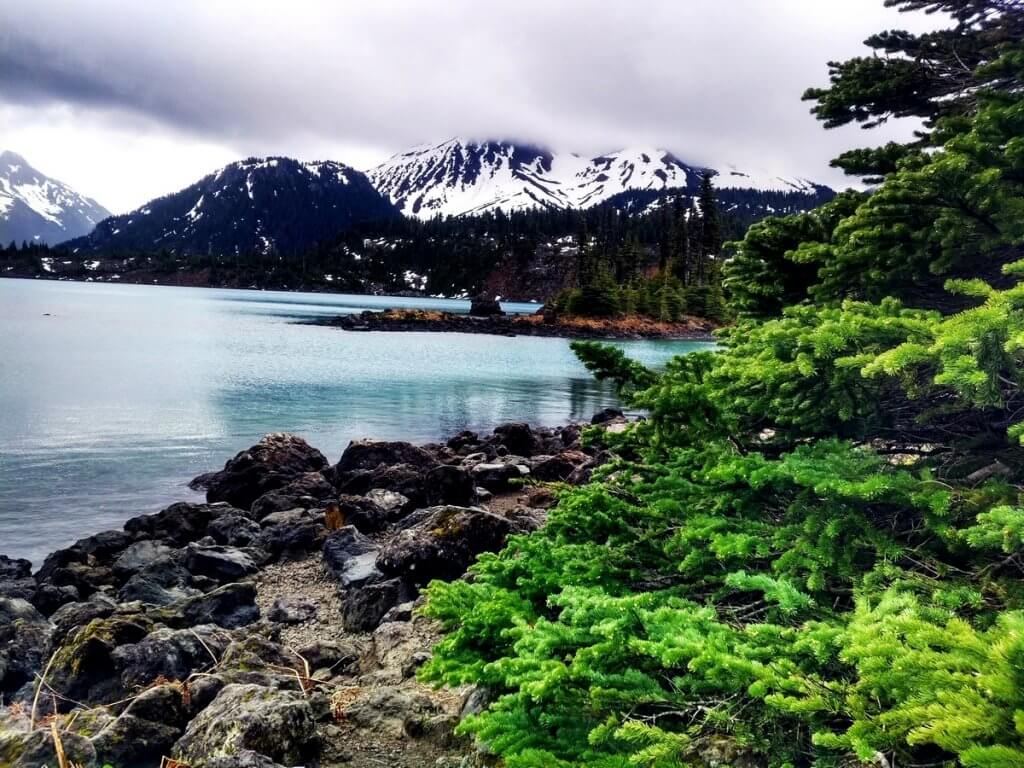 So my dear MiliMundo readers, are you already packing your stuff and looking for flights for next summer in Canada? You should do so. Canada and especially British Columbia has a lot to offer. 😉
In addition to above mentioned hikes, I must also mention my very first which was SEA TO SKY Gondola located near Squamish, an hour from Vancouver. The hike is pretty steep but if you don´t feel for the hike itself, you can get up easily through GONDOLA within 10 minutes. Highly recommended for relaxing day full of incredibly views. Check the prices of gondola HERE. And check the photos below. 😉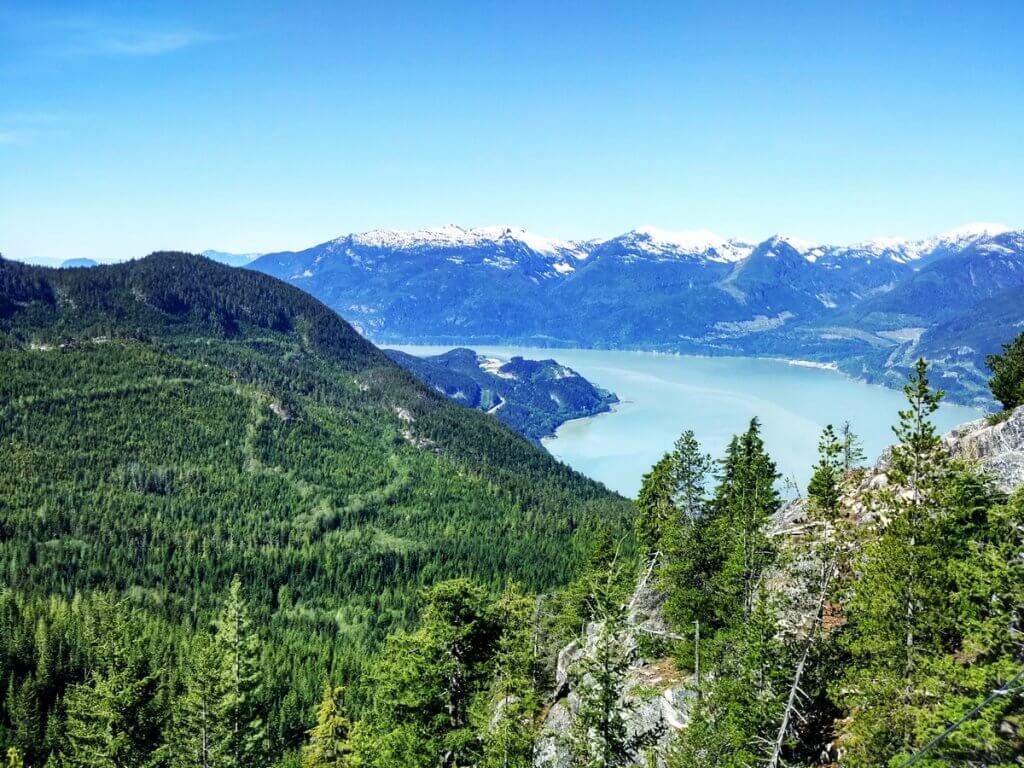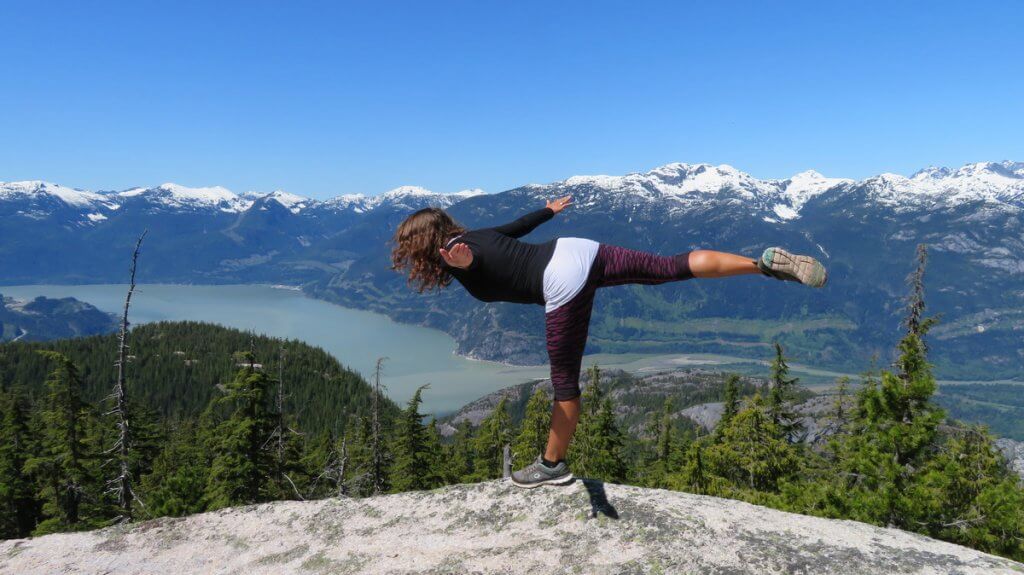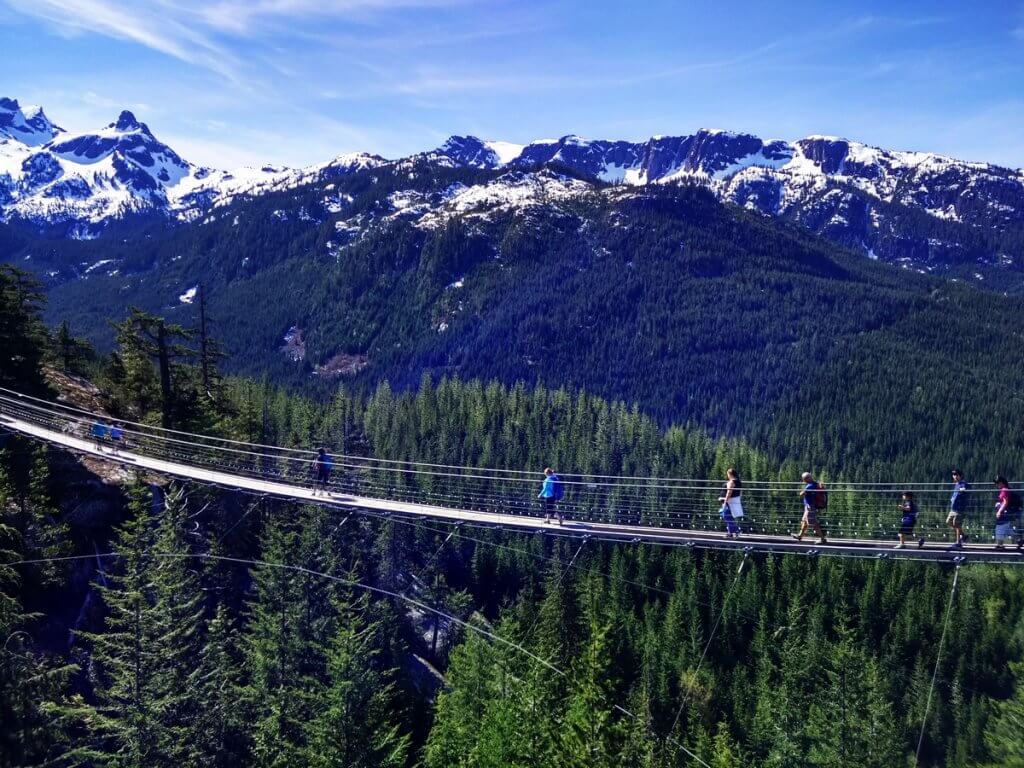 If you wish to receive my latest articles on your email, sign up below.
And if you want to contribute for MiliMundo travels, don´t hesitate and do it now. 🙂
And if you are interested in articles on CENTRAL AMERICA – click HERE. On SOUTH AMERICA click HERE. 🙂
PS: Looking for great travel insurance with great prices? Insurance which you can book even when your journey has already started? Have a look at The True Traveller. I am more than happy with them. 🙂

Please follow and like us: