Hits: 689
Those who know me and my travel history very well won't be surprised about adding another accident into my travel stories. This time I will be talking about my surfing accident which happened in the South of Portugal in early June 2022 and ended up with me being in two different hospitals taking multiple head X-rays.
Yeah get excited, article will be juicy…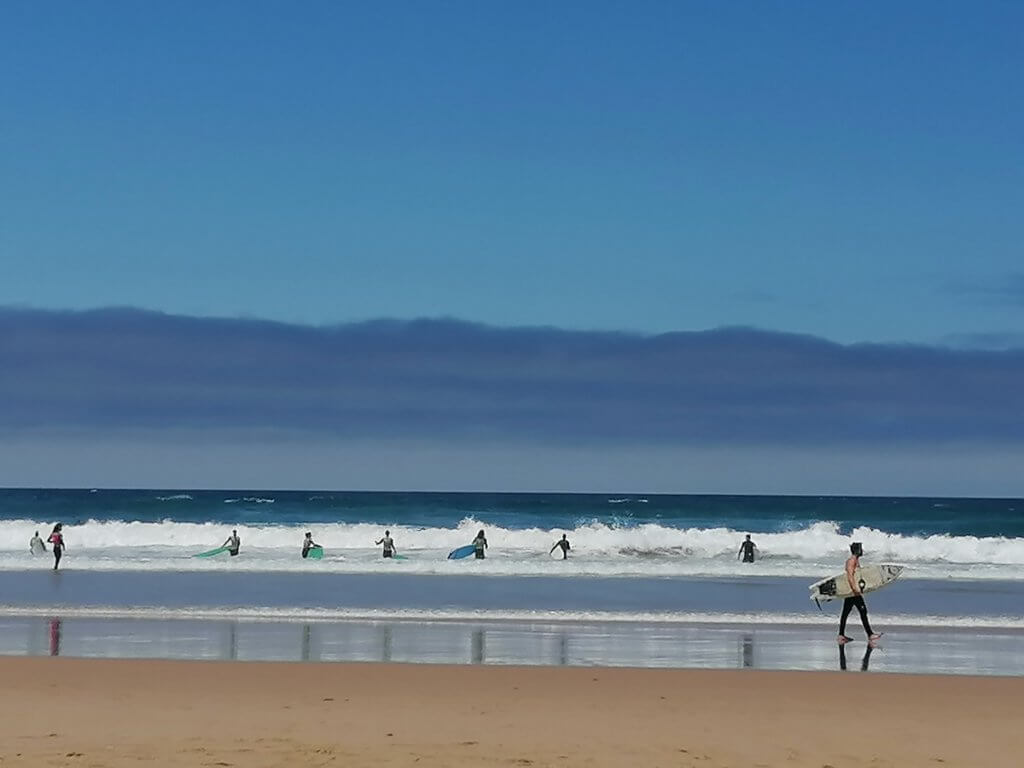 Ocean as my enemy
Firstly, I would like to mention my very first accident which happened to me while solo travelling in Rio de Janeiro in 2015 and which is also connected with Atlantic Ocean and big waves. I was swimming in the Atlantic on the Ipanema beach in Rio, enjoying beautiful scenery and charming vibes of this Brazilian metropolitan city.
But then while leaving the ocean heading back to my friends on the beach, one big unexpected wave surprised me, took me down under the water and I hit my head at the bottom of the ocean. My body did a little roll under water, I was trying to get out but then another wave showed up and took me under again. It was a horrible probably 5 second situation which in my head lasted at least an hour.
Surprisingly I made it alive, I got out of the ocean completely shaken up, stressed and anxious. But alive. With one tiny memory of it. My very first black eye which stayed with me for the first 10 days of my solo travelling across South America. That day I promised myself – no more rough ocean, big waves, or any extreme water sport activities…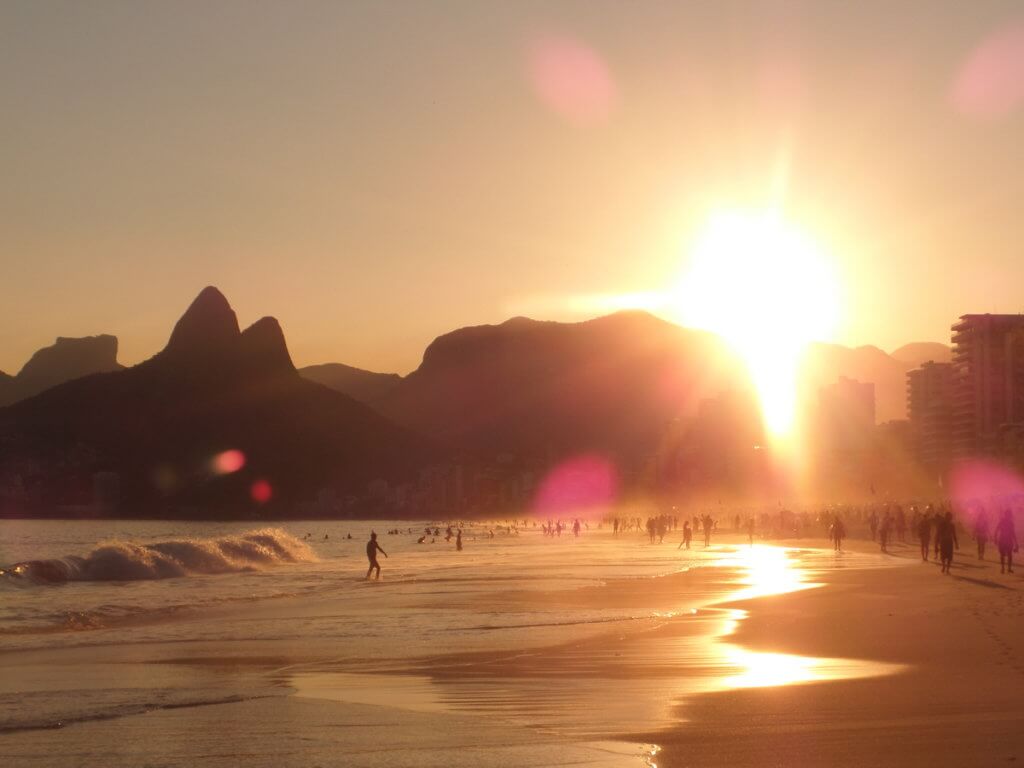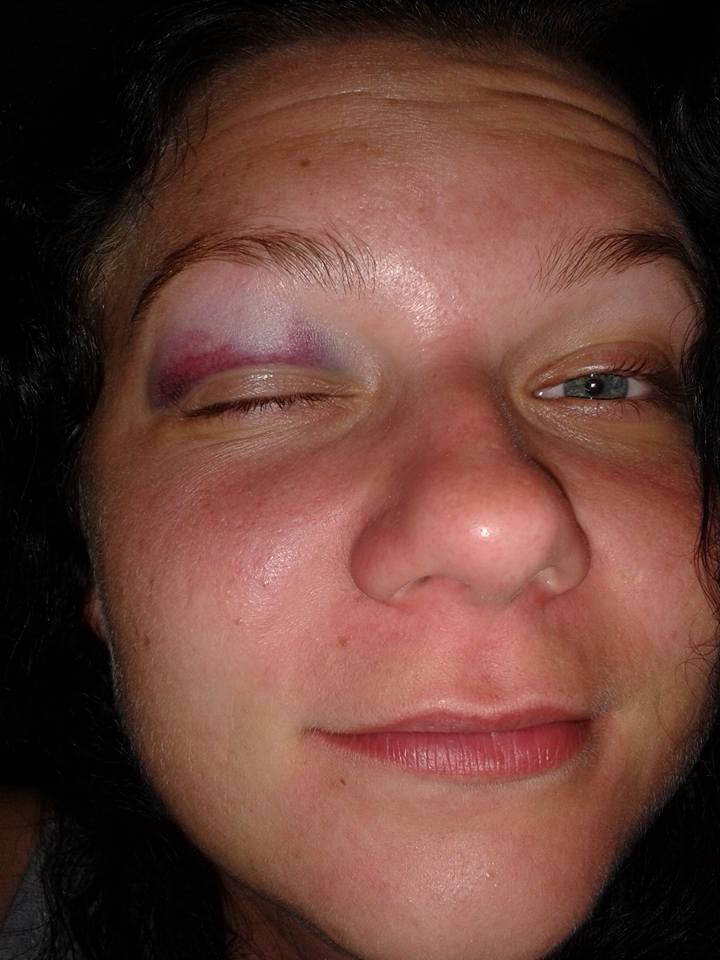 7 years later in Portugal
Yeah yeah we all learn from our mistakes, right? Well I hope that at least most of us do. I obviously don't belong to this kind of people (yet!) but I guess I will try to do my best in my near future.
Late May and early June vacation across Portugal was an idea of my very good Czech friend Klára who I met in Canada in 2019. She was very much into surfing trip although without any previous professional experience and I somehow forgot about my first accident from Rio and decided to join her idea of surfing for the first time in my life.
WHAT A STUPID IDEA!!
After numerous accidents I already had at my travels (burnt at the motorbike, spider bite from the Philippines, swollen vagina from red ants in Guatemala, accident at bungee jumping in Ecuador…) I should have expected that surfing is not my thing and I shouldn't have even tried it…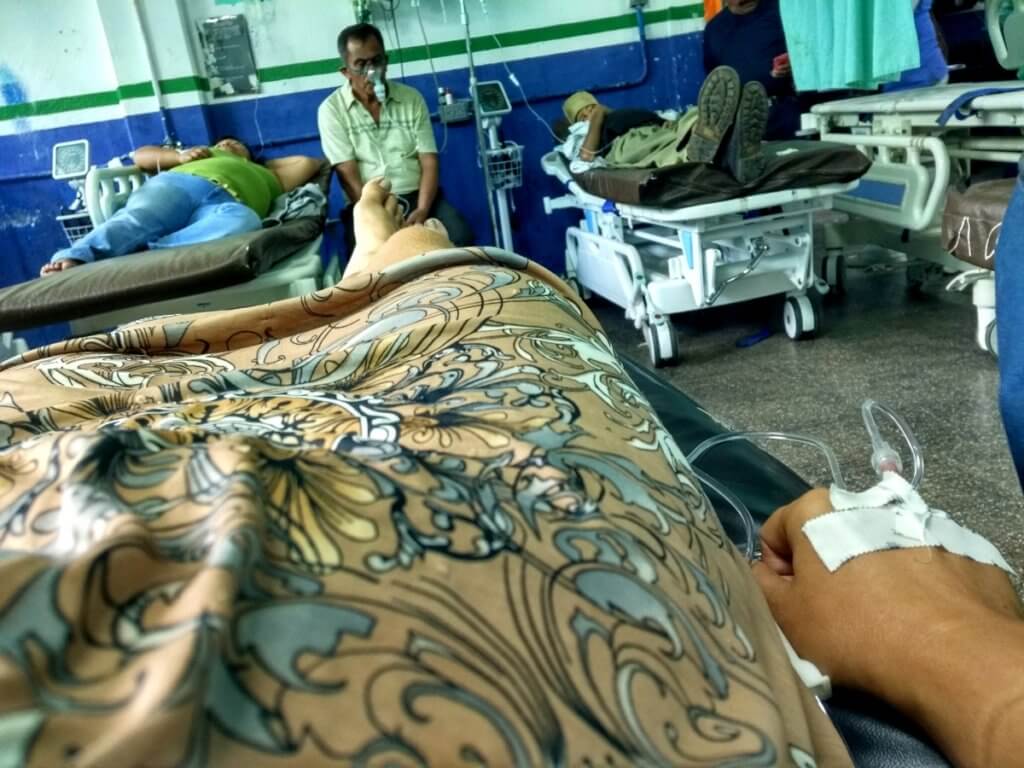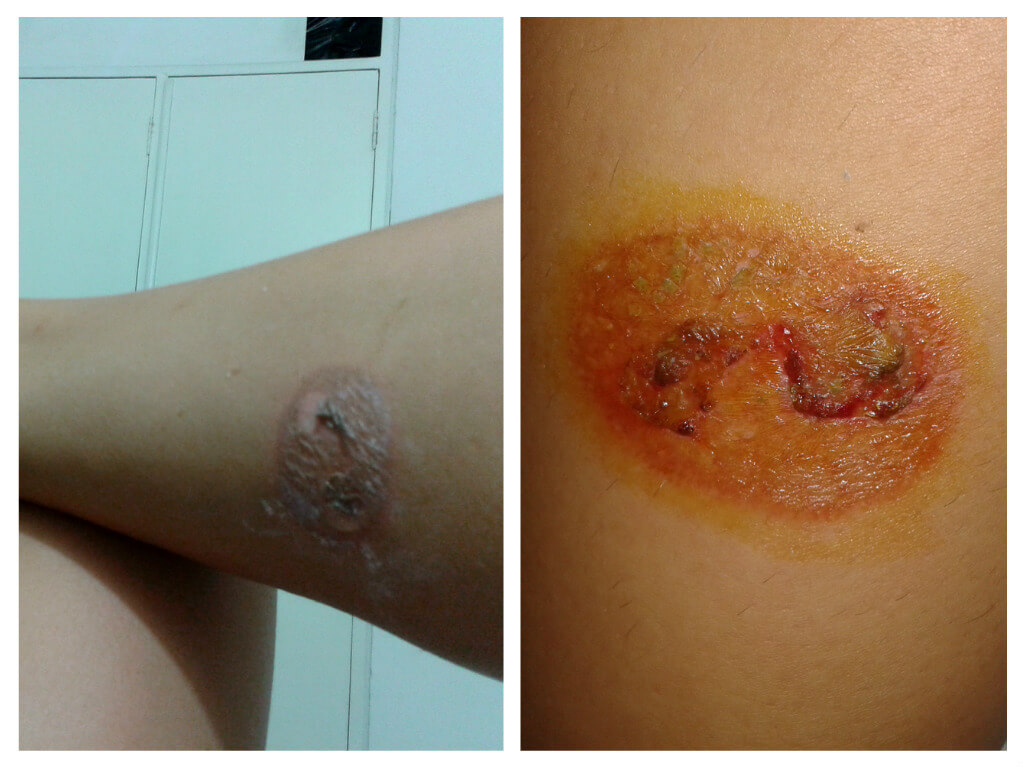 My first surfing experience ever (and probably my last one)
It was the 8th day of our 10 day vacation and still without surfing. That didn't bother me that much (as I still had a lot of respect towards the waves and I am actually afraid of them), however, my other Slovak friends came to Portugal with a purpose to surf and we agreed to meet up on the beach Amado where supposedly great surfing conditions were that day.
Klára and I rented wetsuits and 1 surfboard to share (both of us without experience) and our friends already came fully equipped with some previous experience who kindly explained us what to do and how to do it.
And damn it, the first hour of surfing I actually had a lot of fun. I stopped being afraid of waves, I actually started enjoying them and I even made it once or twice that I stood up on the surfboard.
I felt so proud of myself, fighting my fears, trying something new, something fun…
However, my pride didn't last too long. After a short lunch break I decided to go back to water to hit few more waves and improve my learning skill of surfing. Not too long after the break I noticed a pretty nicely looking wave approaching me, a bit bigger I guess and I felt very confident about it. I was sure I can just grab it and somehow stood up on my board and finally surf properly for a bit.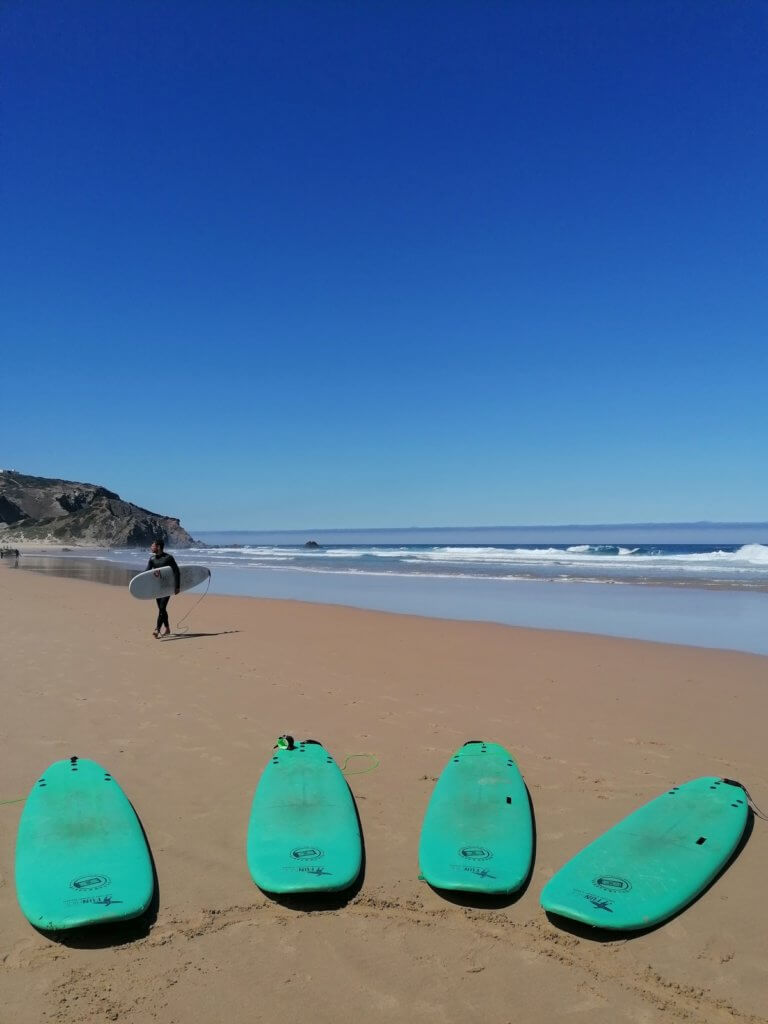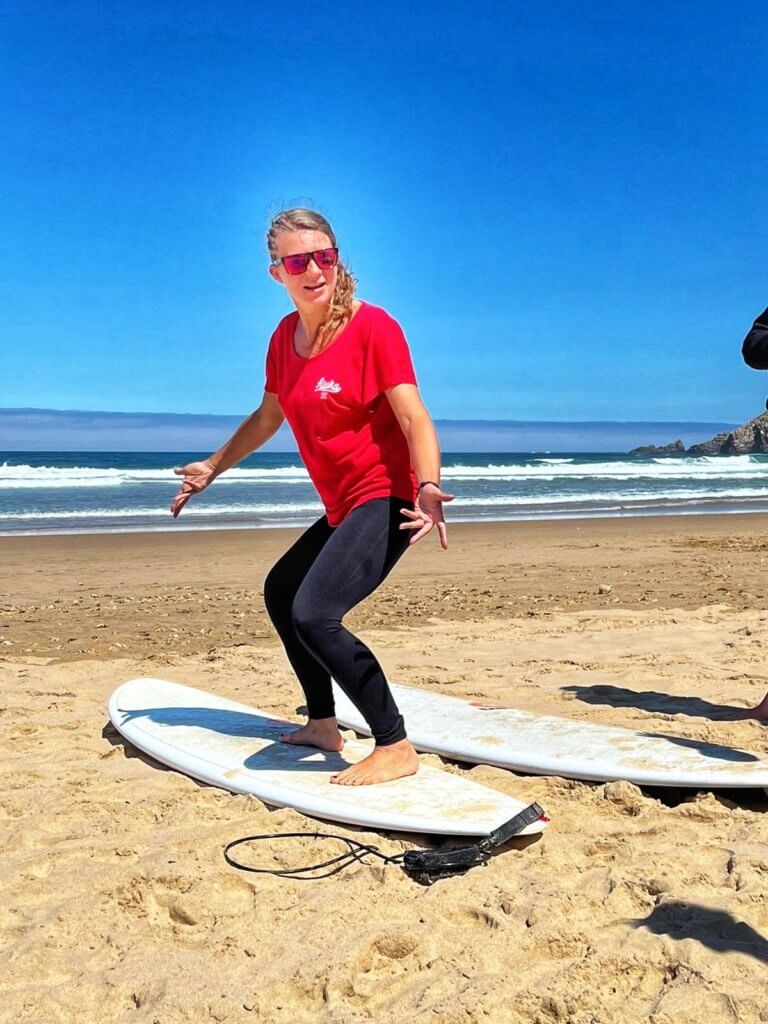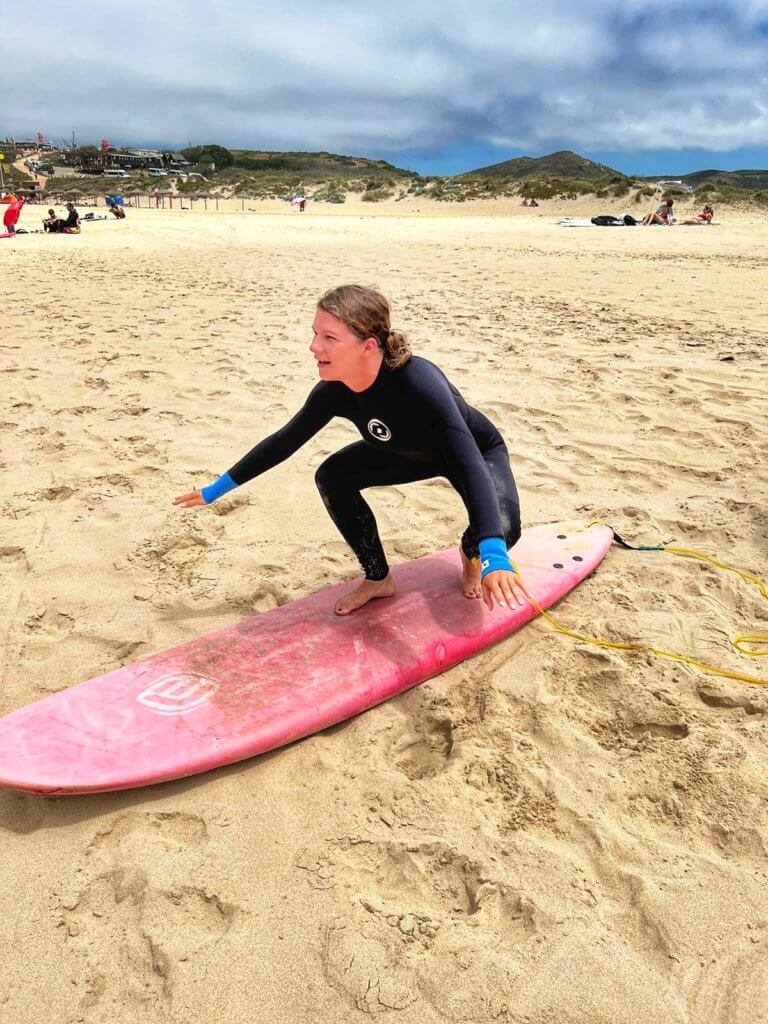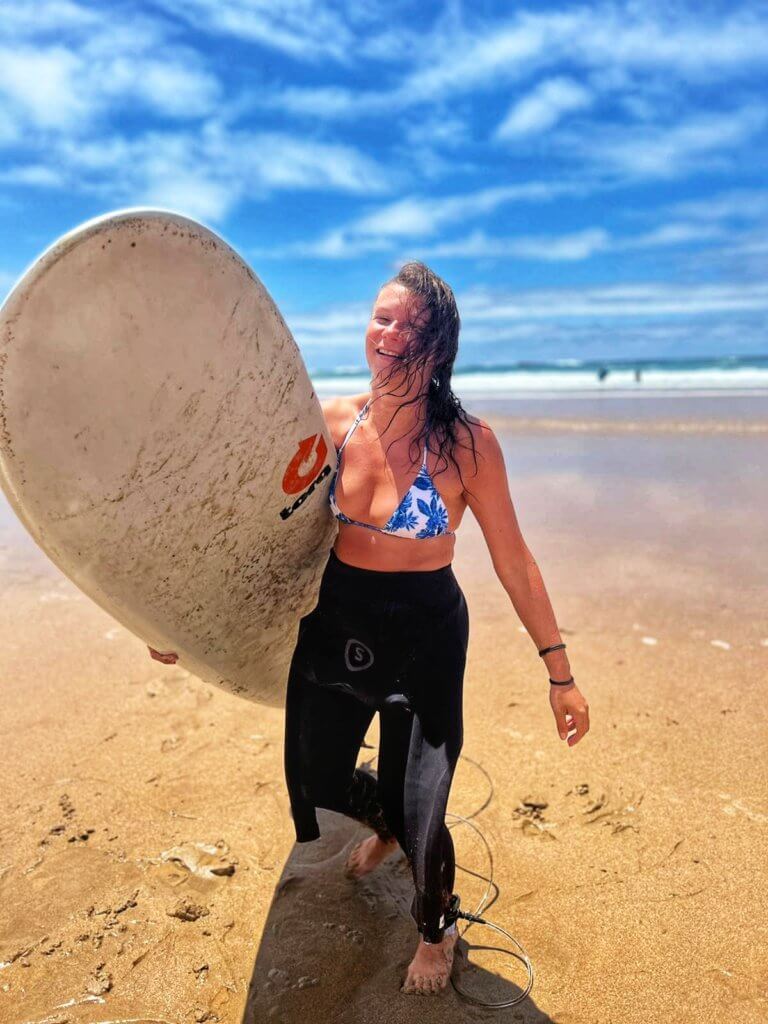 How mistaken I was!!
The wave that approached me was stronger than I expected. It didn't even give me a chance to stand up on the board. It just rolled me over under the water while my surfboard disappeared and before I could react to this unexpected situation and protect my head with my elbows (as I was told by my friends during instruction time), the surfboard hit my right part of my head and my ear!!
It shook me up a bit but I simply stood up and continue surfing. A random person who saw the whole situation asked me if I was OK. I was probably in a tiny shock and I didn't realize what actually happened. I surfed for five more minutes, then I simply gave up, returned to my friends, told them what happened to me and decided not to surf any more…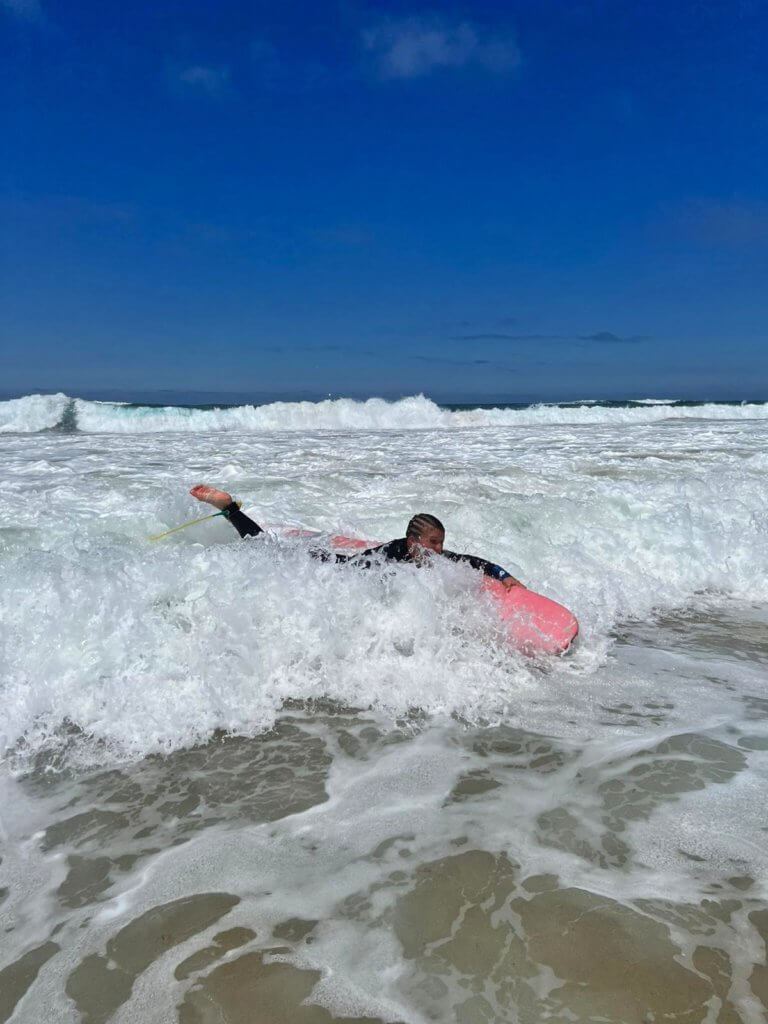 Consequences of my surfing accident
The first hour after the accident I could just feel my red burning ear which was scratched and hurt. However, besides that I was feeling OK.  Well, not for too long.
Klára and I enjoyed ineffable sunset at the lighthouse, fell asleep in our rented car as usual and in the morning I woke up, looked at myself in the mirror and realized that I looked like Shrek!! My right part of my head was completely swollen, I had a big bump on my head and I started to feel worried and anxious about it.  I wasn't sure whether I should get to hospital or not.
But after some pressure from the side of my friends, I decided to call my travel insurance company (which I was supposed to have linked to by credit card, yeah pay attention to word "supposed to") and initially they helped me out with a proper choice of the public hospital which was for free as I am the owner of the European international health card.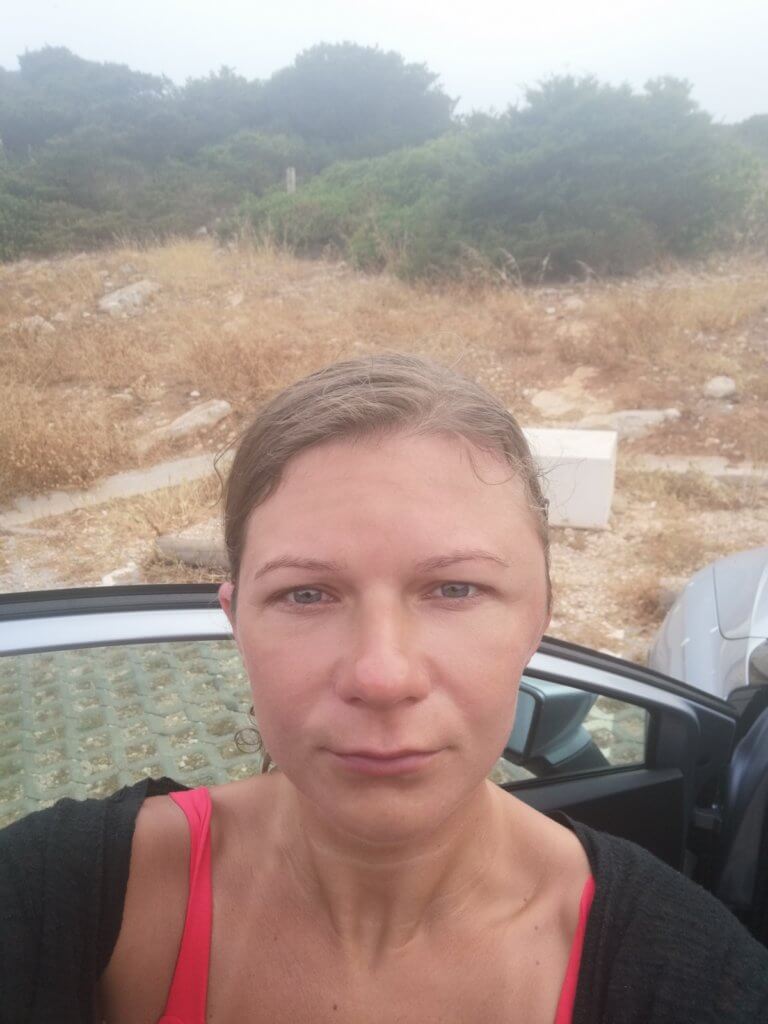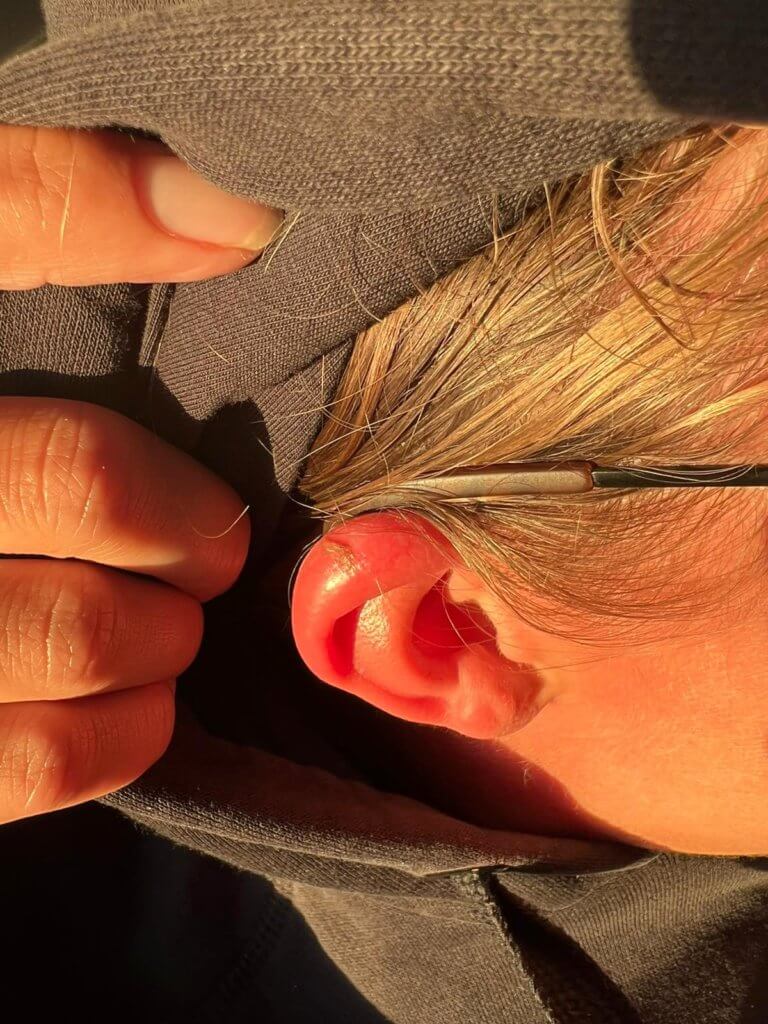 At the hospital in Portugal
After arriving to that public hospital in Lagos, South of Portugal, I had to wait in the waiting room together with Klara till I heard my name calling me to see one of the doctor´s assistant. Very good-looking male assistant. Damn it! Why do I have to meet someone so hot when I look like mixture of Quasimodo and Shrek? Murphey´s law I guess.
After this handsome Portuguese male assistant in his hot doctor´s outfit wrote down all the details of my accident, I waited little bit longer till I got to the emergency doctor who checked my ear and head, sent me for the X-ray (twice!) and eventually made me sure I shouldn´t have any internal bleeding or brain swelling. He prescribed me some pills, painkillers and cream telling me that if I feel dizzy or sick, I have to visit another hospital in bigger city so they could do a proper CT scan of my head.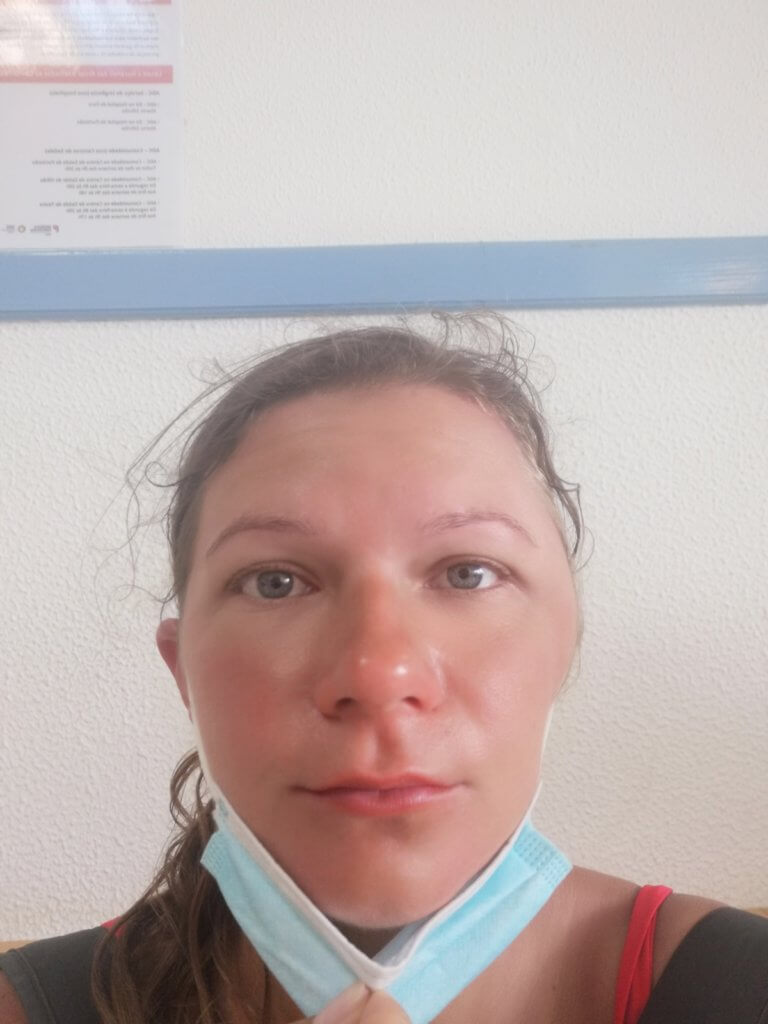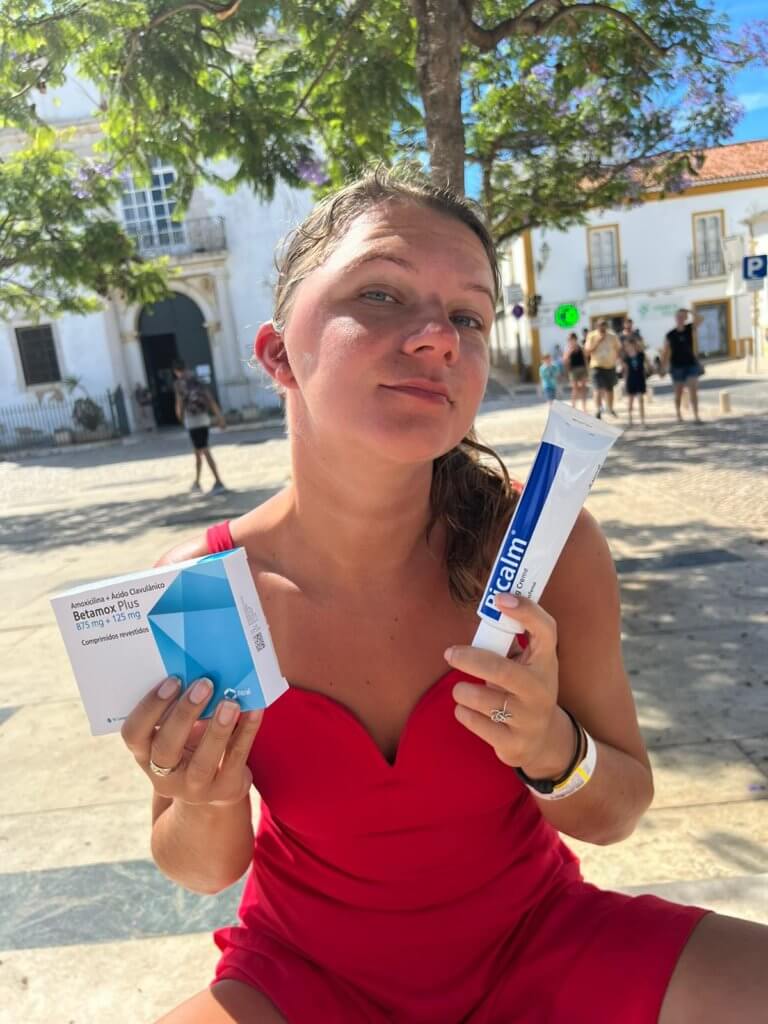 Few moments after the hospital …
This prompt reaction of my emergency doctor made me calm down and finally I was able to enjoy my last day in the South of Portugal. Most of the day I spent on the beach with Klara (me looking terribly) with some ice stuck to my face before we took evening trains back to Porto. It took 3 trains and 8 hours while my bump on my head started to spread towards my whole face, therefore, my right part of my face was completely swollen together with my eye. What a perfect end to my vacation …
Besides that I found out that my travel insurance with the company linked to my credit card was not valid any more, that my bank changed it without letting me know, that I should contact them as soon as I can to find out the name of my new insurance company …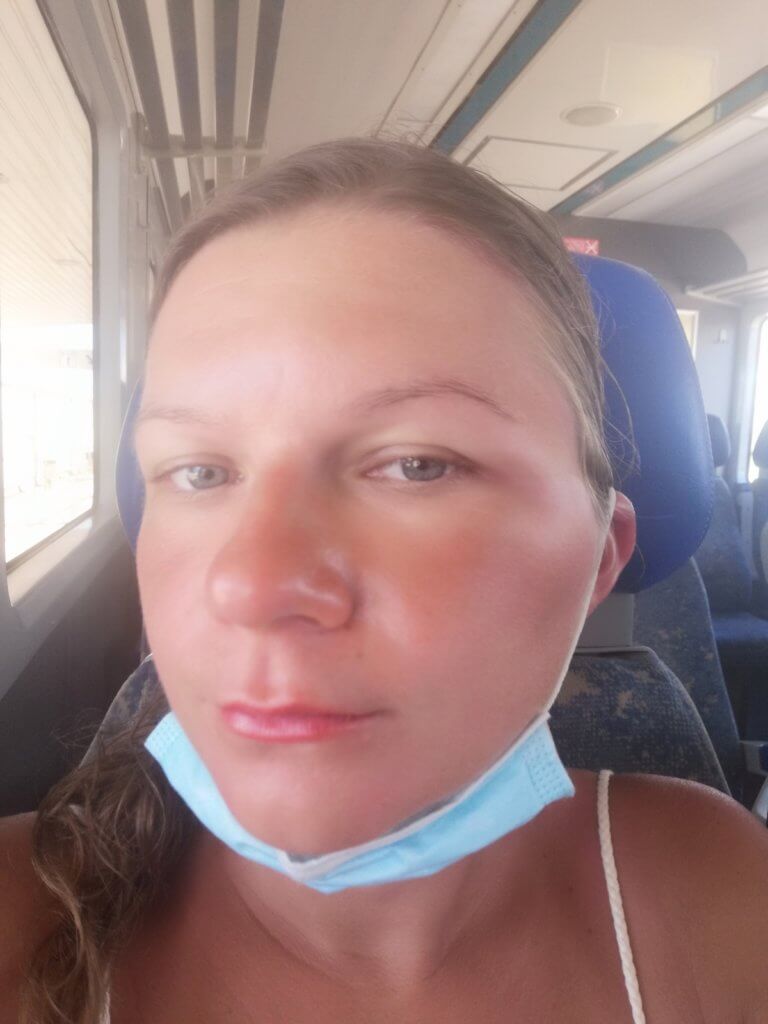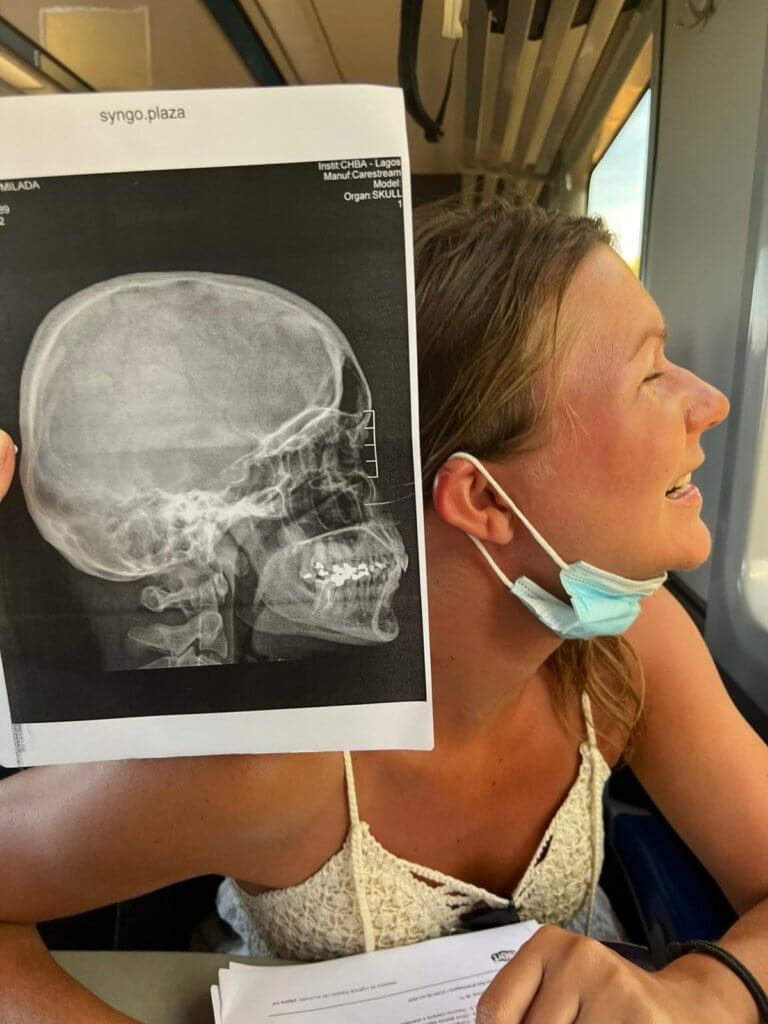 Few days later ….
After we arrived to Porto at 2am and next day we took 2 planes to get back to Bratislava, I thought I would have felt terribly exhausted. But no! As Klara had never been to Bratislava at night, after we arrived to Bratislava airport at 11pm (me with still swollen head and face), we decided to stroll the streets of night Bratislava and show Klara the best of our Slovak nightlife. We ended up dancing in a latino bar till 2am. Next day we woke up pretty early, managed to get few things done and continued our vacation to Czech Republic where we stayed two more nights enjoying some proper RV camping where we did some safe and peaceful paddleboarding at the waves-free lake Náklo.
And regarding my travel insurance? I called my bank which let me know that I have NO travel insurance whatsoever (that was supposed to be connected to my credit card) because they were changing insurance companies after the first wave of covid and they somehow forgot to let me know…
I got lucky I ended up in a public hospital which was for free so I didn´t end up paying high bills for my treatment which wouldn´t have been covered by my insurance (as I had no insurance of that time – WTF?!)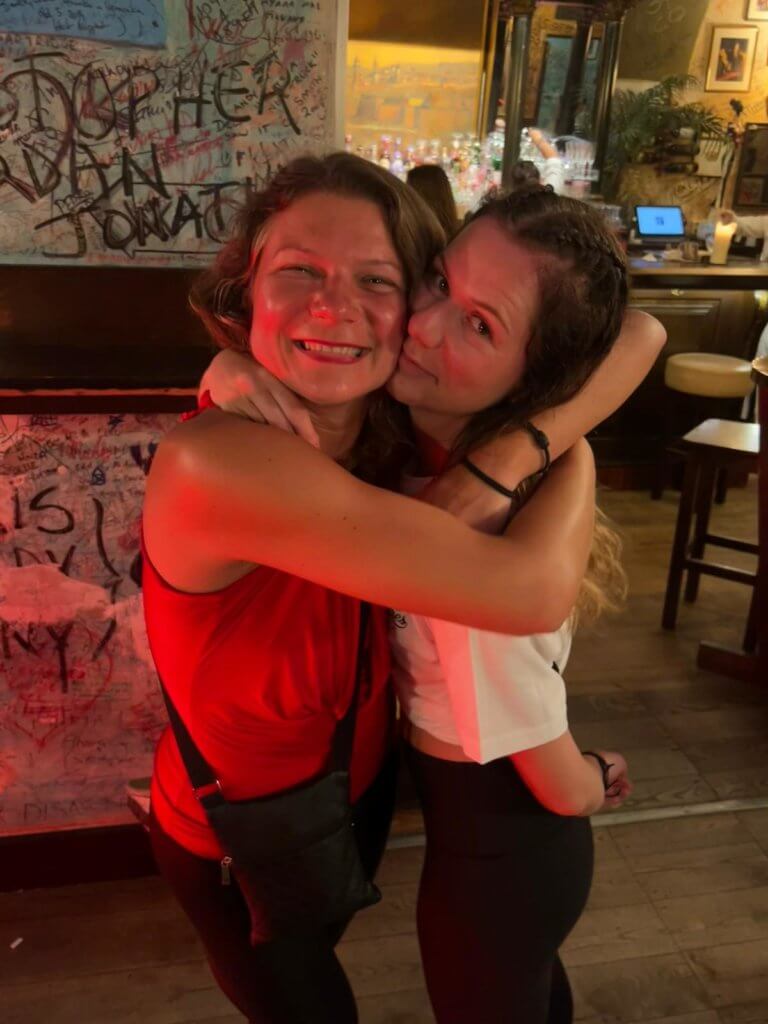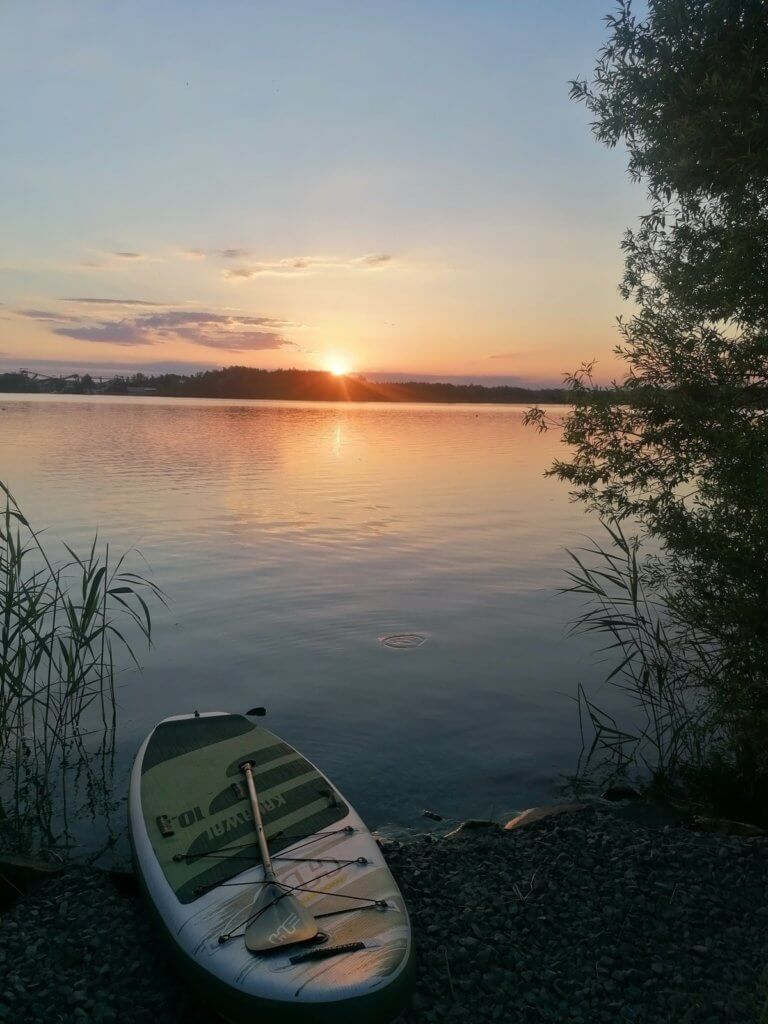 One week later ….
After a week from the accident my life insurance lady (not travel health insurance, but life insurance – 2 different things!) suggested me going for a quick check up of my head for some red tape/bureaucracy reasons so I spent extra two hours of my life in another hospital back in Slovakia where a doctor had a look at my scratched ear, fortunately no more swollen face (it took my head/face 3 days to look kind of normal) and who decided I will live happy and long life. ?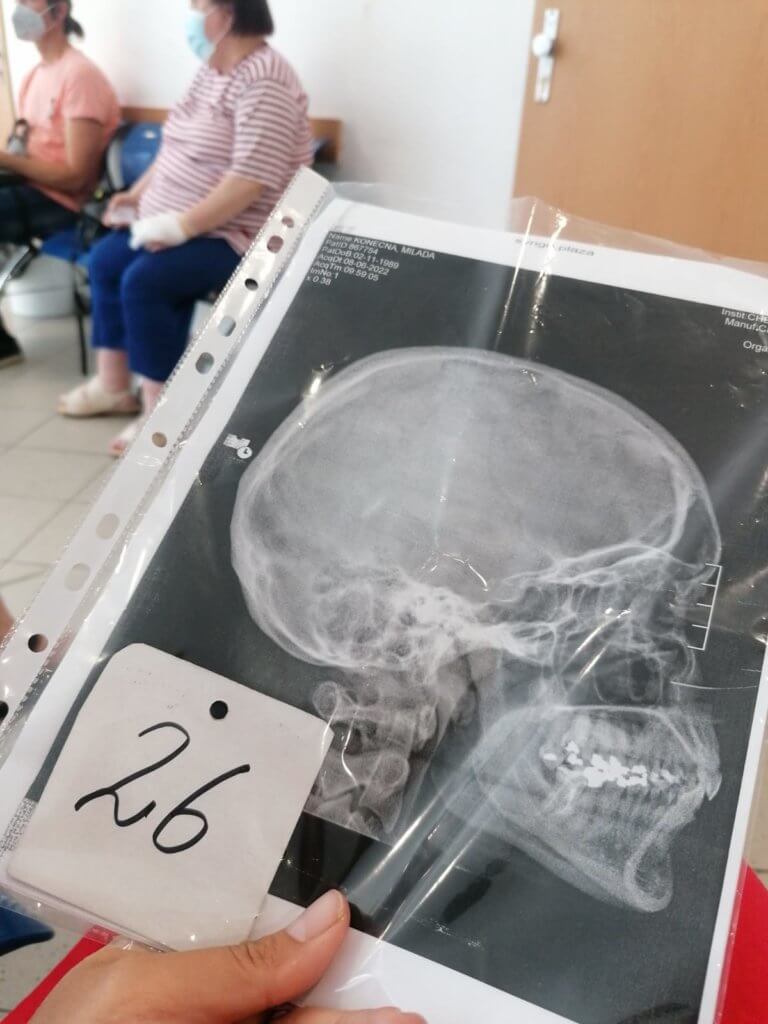 Conclusion
I will NEVER EVER try any extreme sport activity which includes rough ocean and big waves! And if I ever do make such a mistake again, please, remind me not to :D!!
And what is the life lesson from this article? Be careful, make sure you have your travel insurance ready to be used and VALID and up to date and avoid life-threatening situations if possible. Otherwise, keep enjoying life – we live only once ?
So guys don´t be stupid as I was and make sure you have correct and up to date travel insurance. I have great exprience with The True Traveller. I was always more than happy with them.

If you want to receive all articles which I publish into your email, feel free to sign up below.

And if you liked the article and you want to contribute for my future MiliMundo travels (hopefully accident free), don´t hesitate and do it now.
And if you are interested in articles on CENTRAL AMERICA – click HERE. On SOUTH AMERICA click HERE.
YOLO my dear MiliMundo followers. 
Please follow and like us: