Hits: 269
We flew into the Dominican Republic with one way ticket in the middle of September. Without any exact plans, without idea how long we would stay here. We just wanted to explore one of the biggest Caribbean islands on our own without a help of travel agencies and masses of tourists.
That is why we decided to hitchhike and do couchsurfing wherever possible so we get to know local people and the way how they live in the Dominican Republic.
HITCHHIKING
Hitchhiking is one of the best ways of meeting locals and finding out about their life styles. In spite of the fact that many people think how dangerous it is, we came to the conclusion that most people stopping their cars for hitchhikers are the ones who really want to help people out. Me and Jakub don´t wait more than five minutes on a road because most people won´t let it happen. They are willing to help us, listen to our travel stories and get us to our destination as fast as they can.
Many Dominicans don´t understand why we hitchhike. Some of them think we don´t have money. Many of them invite us for meals, natural juices, offer us accommodation and their hospitality. Most of these people ask us for our contact so they will find out at the end of the day whether we arrived safe to our final destination.
Our very first senor who gave us ride was the one who stopped his car without us wanting to. We didn´t even hitchhike that day. He only wanted to help us out. Once, there was a police car stopping us wondering how we are and why we are hitchhiking. They didn´t understand our adventurous travelling. So they called another police car who took us almost to our final destination. The other day there we three gentlemen sitting in their car giving us ride together with their three roosters who were about to fight in order to win some money for their owners. On the way to Santiago de los Caballeros we got a ride from a local family with two small kids who invited us for empanadas and juice and called us couple of times in order to make sure we arrived safely to our couchsurfing host.
On our way to the village San Jose de las Matas  young Yadel gave us ride not only to the exact place we needed to go (thermal springs) but he also invited us to his beautiful house so he could introduce us to his lovely family. What an amazing person!
Most Dominicans we meet during hitchhiking are genuinely kind and always willing to help without any hesitation. Muchas gracias!!!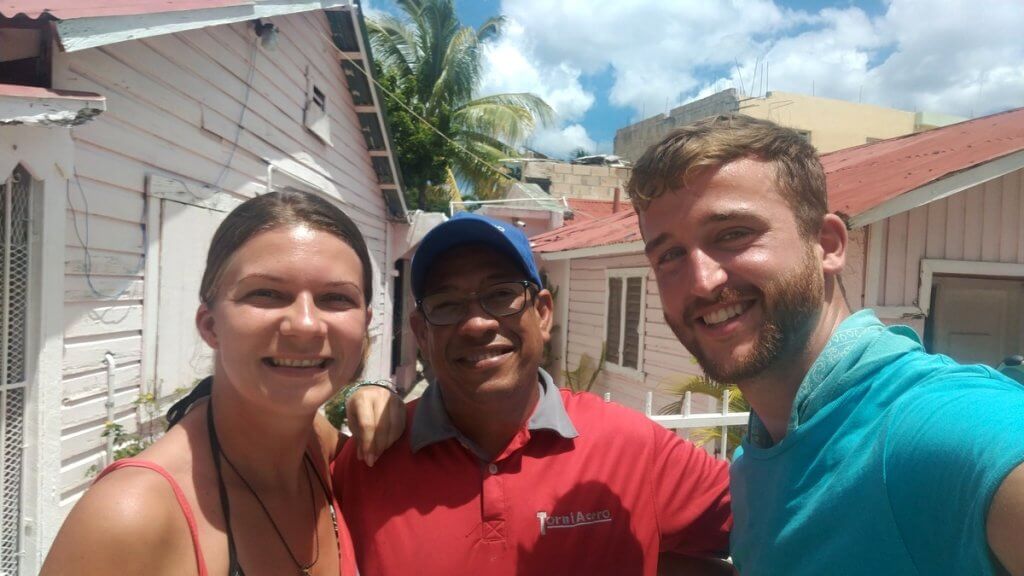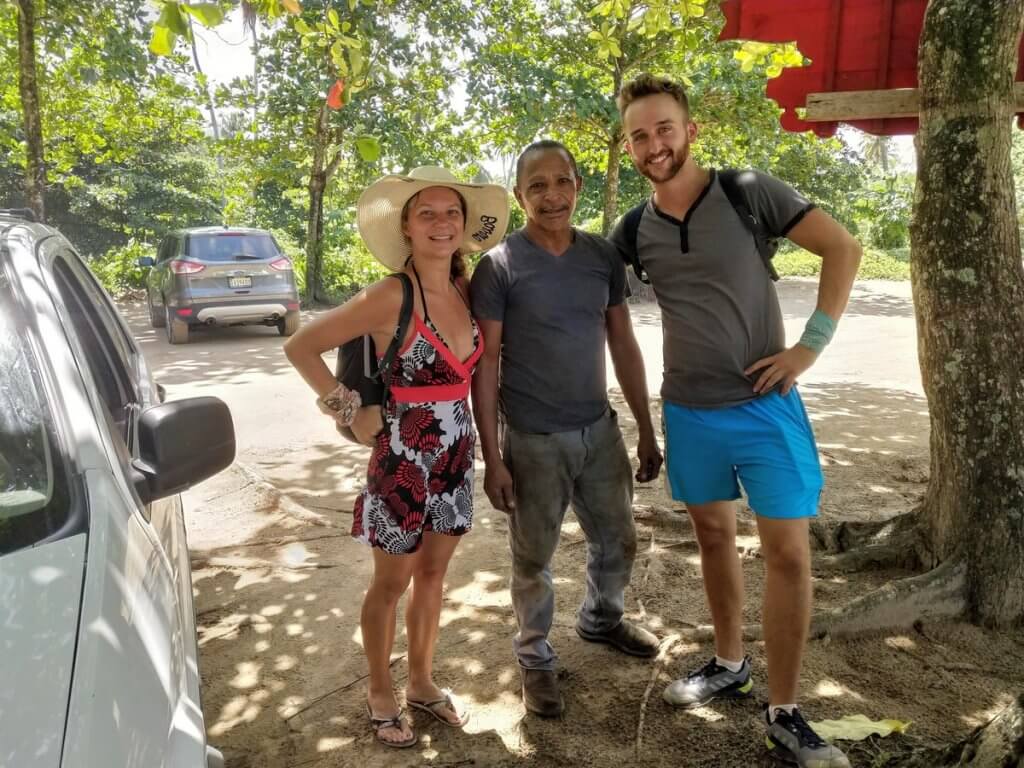 COUCHSURFING
Couchsurfing ( very simply said as accommodation at places of locals for free) doesn´t work in the Dominican Republic as much as in other countries of Latin America. That is why we don´t have many experiences with CS in here, however, those we have are unforgettable.
In small village Los Caimitos of Yamasa we were hosted by young Jose Ramon who lives with his step mom and her husband in a very humble and simple house without proper water system and with limited access to electricity. In spite of that Jose was willing to host us, introduce us to all his loving family and share with us their joy from little things and life as such. It was memorable three nights spent at his place and we will never forget that.
In Santiago de los Caballeros we stayed few nights at a place of young Israel who was super busy at his work, however, he gave us a private room in his apartment and keys from his home. Not many people would do that to people who are complete strangers to them. Apart from that, in Santiago we met some awesome people thanks to couchsurfing and went for some hiking in rain and shared some laughs together. I was leaving Santiago with really nice memories of its people.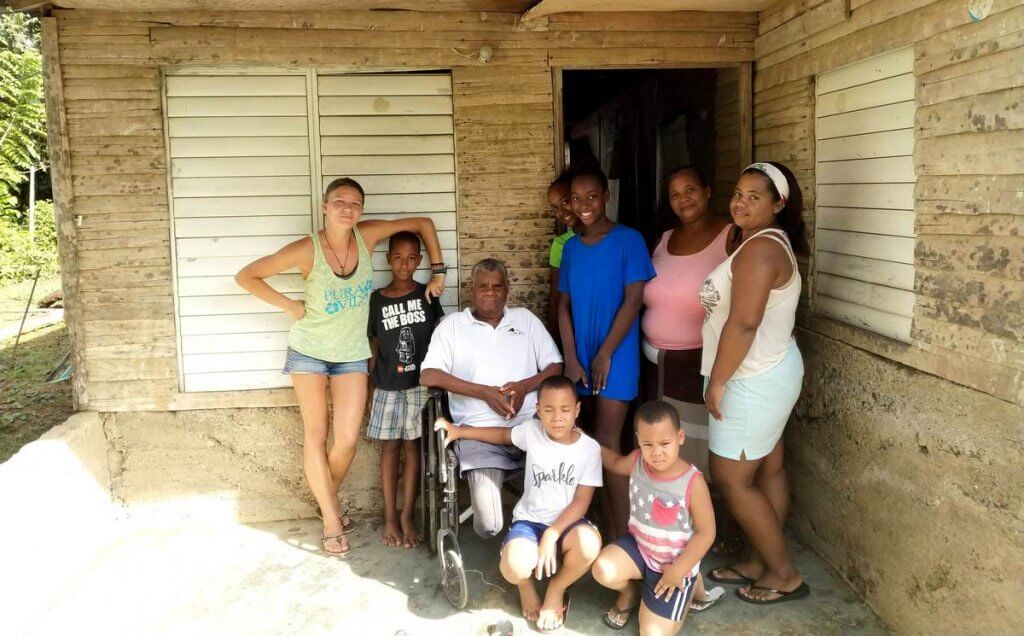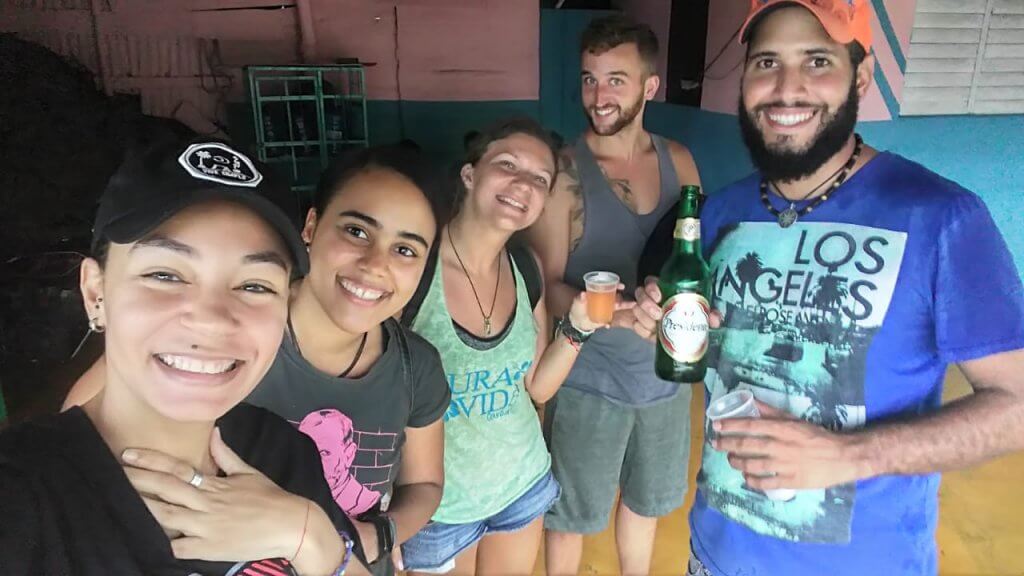 2 TOP STORIES SO FAR
After kind of unsuccessful trip to El Saltadero in Santiago de los Caballeros me and Jakub walked down the narrow street thinking how awesome it would be to find some pool or lake to refresh ourselves. A minute later we met a guy in front of a huge gate who immediately started speaking English with us. He invited us to his property – huge house with marvellous furniture and amazing swimming pool. Exactly what we needed. Coincidence, destiny or luck?? I don´t know. But what I know is that we spent few hours with Ramon and his cousin at their place, he gave us ride to close by local taxi who he also paid (although we insisted not to) and therefore spent amazing afternoon at a place of a local Dominican guy. 🙂
The other day me and Jakub are enjoying local hot springs in Sajoma (San José de las Matas) when a group of friendly locals started talking to us. After around five minutes of lovely conversation they invited us to their huge house with even bigger property for mango trees (and other fruits and veggie) for amazing lunch and introduced us to their lovely family.  Isn´t it nice? To invite strangers for family lunch? And share some travel stories? 🙂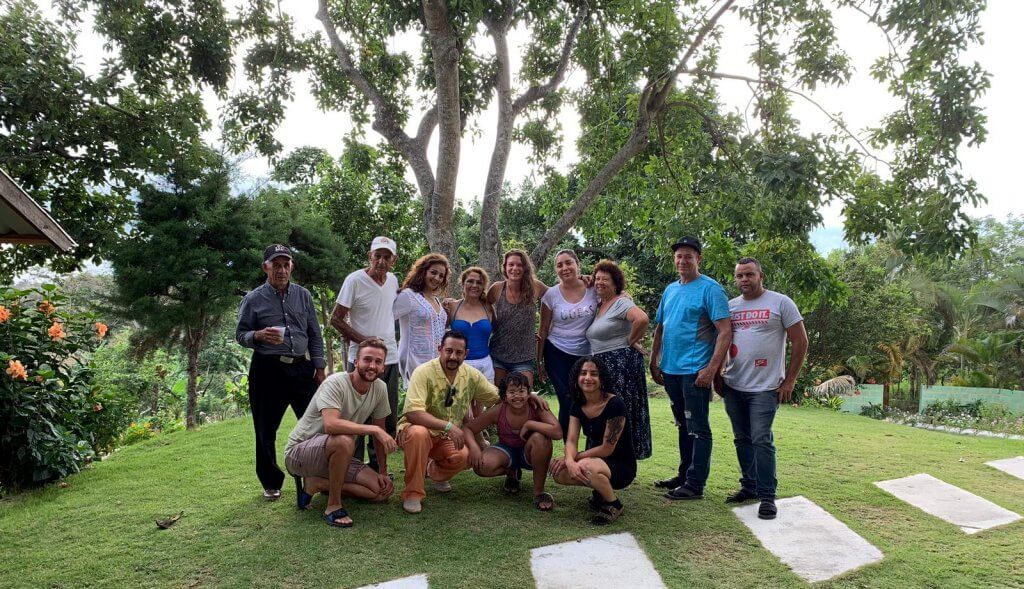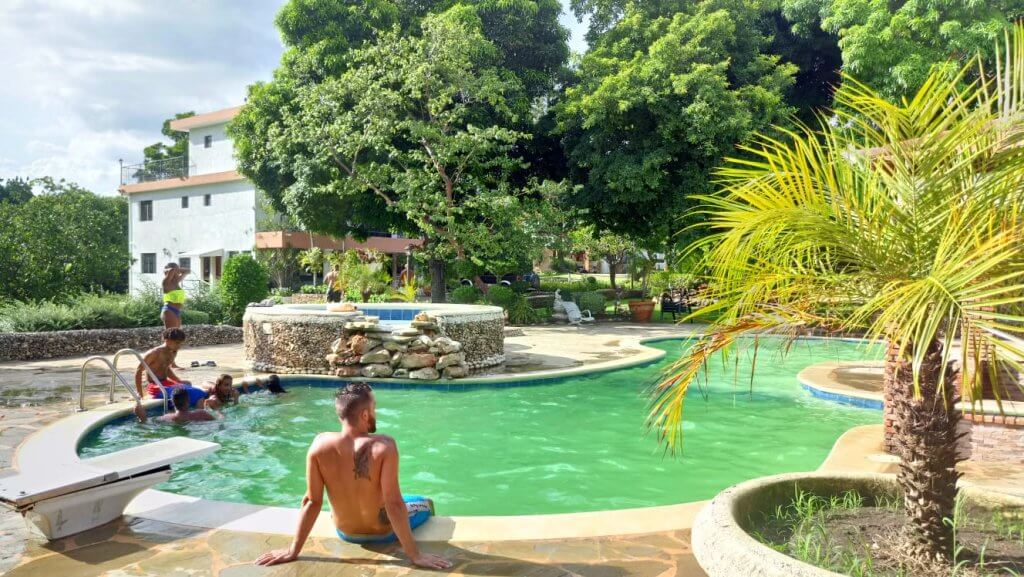 CONCLUSION
It´s been only few weeks in the Dominican Republic, therefore, I cannot make any final conclusions about its people. However, I can say that my first impressions on Dominicans are awesome. People seem to be very friendly and always willing to help us out.
Subscribe for more articles from my crazy travels around the whole world. 🙂  
If you wish to receive my latest articles on your email, sign up below.
And if you want to contribute for MiliMundo travels, don´t hesitate and do it now. 🙂
And if you are interested in articles on CENTRAL AMERICA – click HERE. On SOUTH AMERICA click HERE. 🙂
PS: Looking for great travel insurance with great prices? Insurance which you can book even when your journey has already started? Have a look at The True Traveller. I am more than happy with them. 🙂

Please follow and like us: