Hits: 816
On the 10th of May, 2018 I flew to Vancouver with Working Holiday Visa in order to start a new chapter of my life. To get to know unknown, to explore unexplored, to meet new people, to learn new things. So here I am. Settled down in Vancouver – in a great cosmopolitan city which has a lot to offer especially during summer. After finding accommodation in West End (great location btw) and job as a server in YaleTown (another great location), I started to explore the city bit after bit. I started to have my weekly routine, favourite spots to go, evens to attend. So in this article I would like to share with you my favourite places and events of Vancouver which I visit or attend very often and which you should, too, while being in this awesome Canadian city of British Columbia.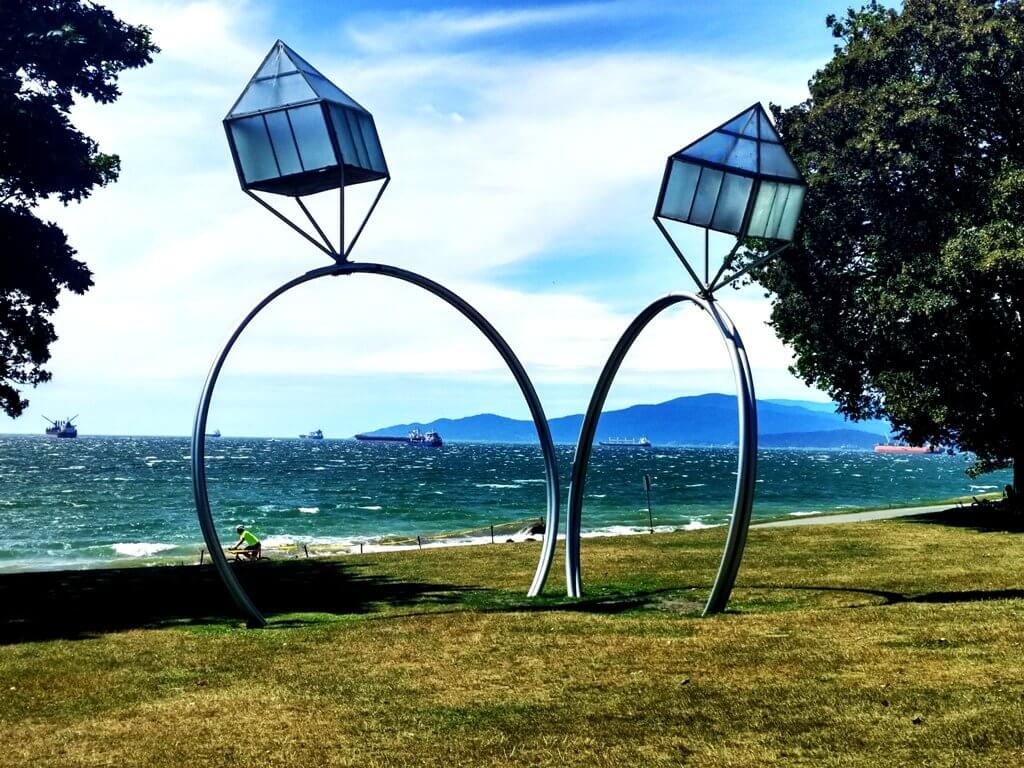 1 Beach Walk
OK, I already mentioned I am not a big beach fan in previous articles, however, I literally live 2 minutes walking from the Sunset Beach. And this makes me visit this beach for sunset at least few times a week. Who wouldn´t go? OK, another thing, these beaches in Vancouver are not beaches similar to one in the Caribbean but they still have some spark and magic. I usually walk along the beaches starting at Sunset beach, going through English Bay and finishing on the Second beach. It´s a nice relaxing walk great to do any time of the day.
Sunsets are magical, atmosphere is super relaxed and on sunny days it is one of the best things to be done after work. At least for me. 🙂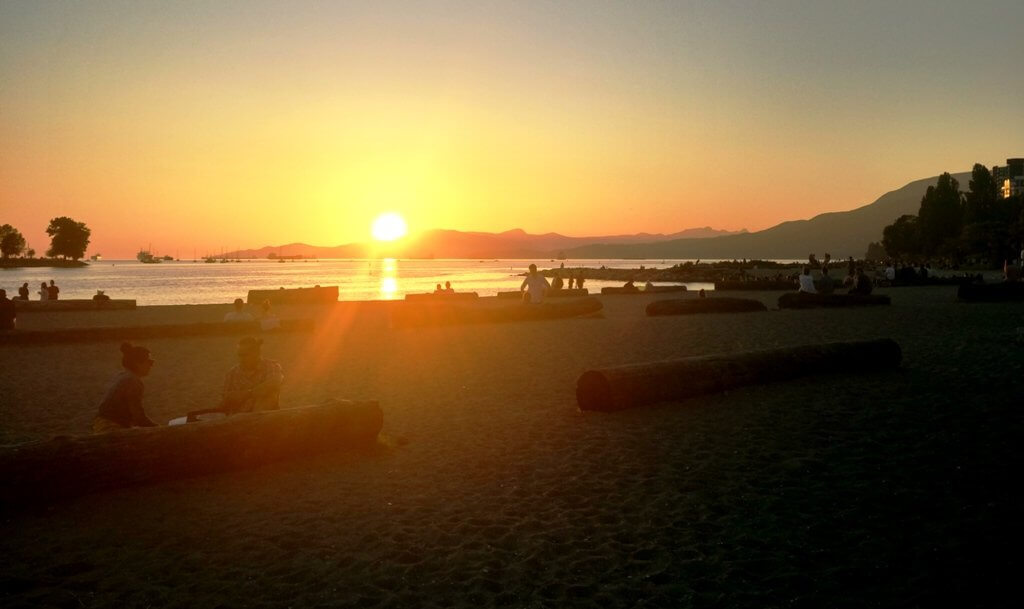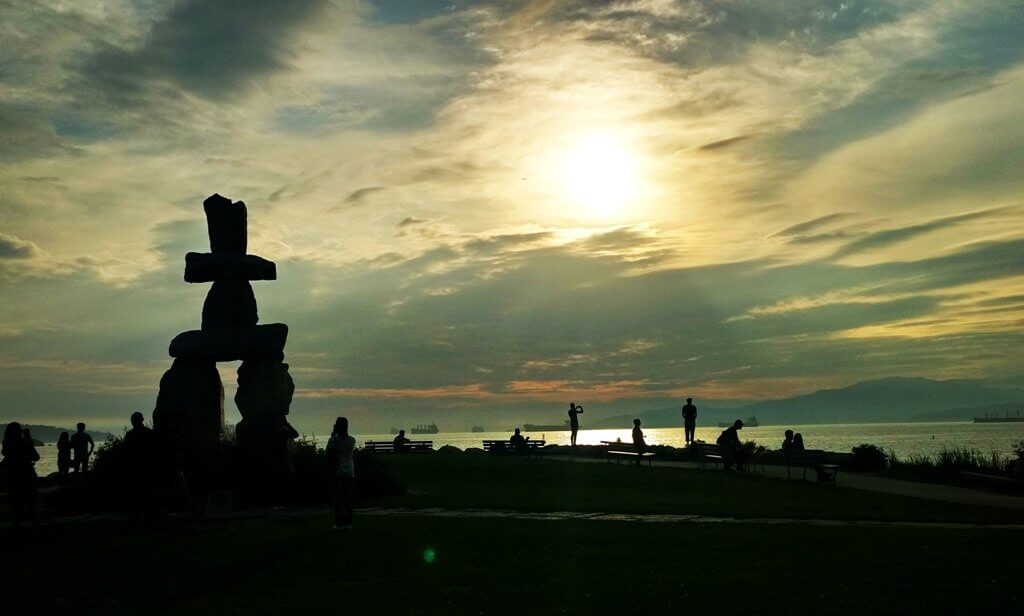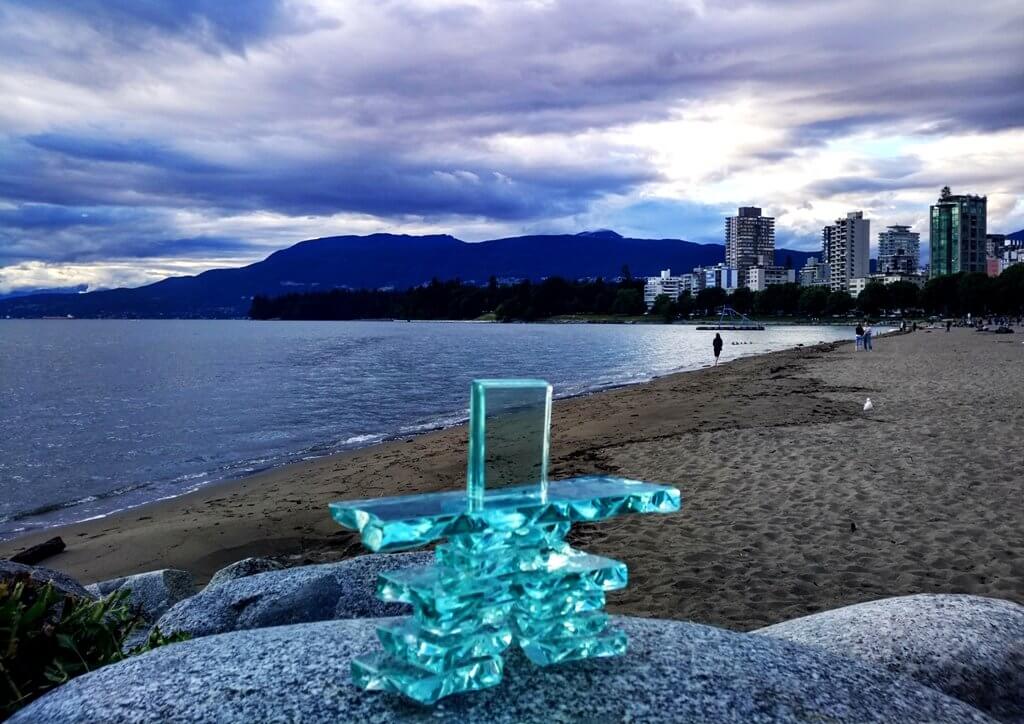 2 Drum Circle on the Third Beach
The Third Beach is located in the Stanley park, kind of remote from everything. And that makes it a perfect spot for Drum Circle event which is organized every Tuesday. My favourite day of the week. Around 6pm people with drums start gathering on the Third Beach and by 9pm there are hundreds of people dancing and enjoying this magical atmosphere of drum circle event. Then police come between 10 and 11pm and close it in a very peaceful way.
I need around 45 minutes walking in order to get there from my home, but it is always worth it. Every Tuesday I meet great people there, dance like crazy, experience mind blowing sunset and come back home super happy and relaxed.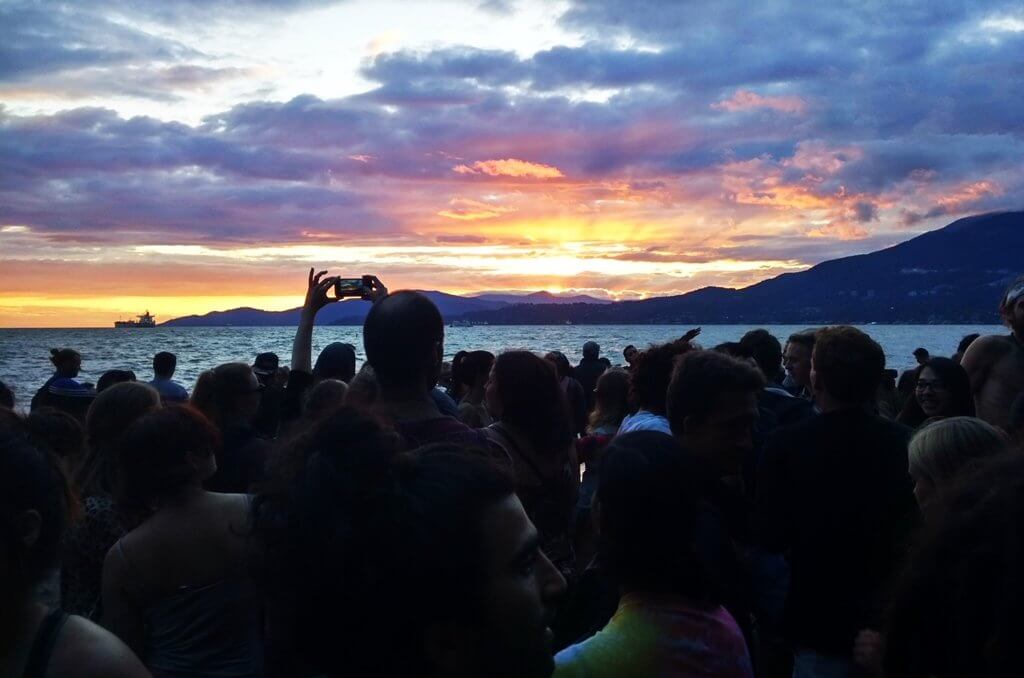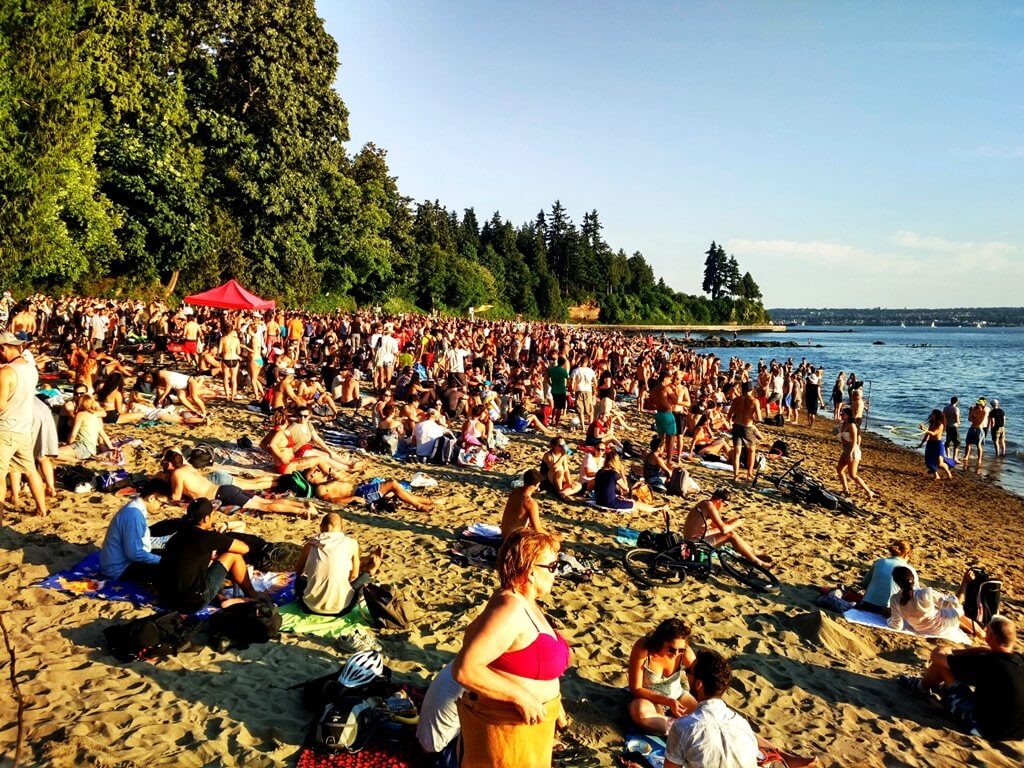 3 Stanley Park
Almost every city has its beautiful parks and Vancouver isn´t different. Vancouver can be proud of its Stanley park. It is a huge marvellous park with many things to do. It is surrounded from each side by sea with spectacular views. You can walk or bike along the Seawall, visit Vancouver Aquarium, historical Totem Poles or attend the Outdoor Cinema Movie Series on the Second Beach every Tuesday.
Walking along the Lost Lagoon of Stanley park, watching squirrels, beavers and breathing in fresh air is exactly what I need from time to time.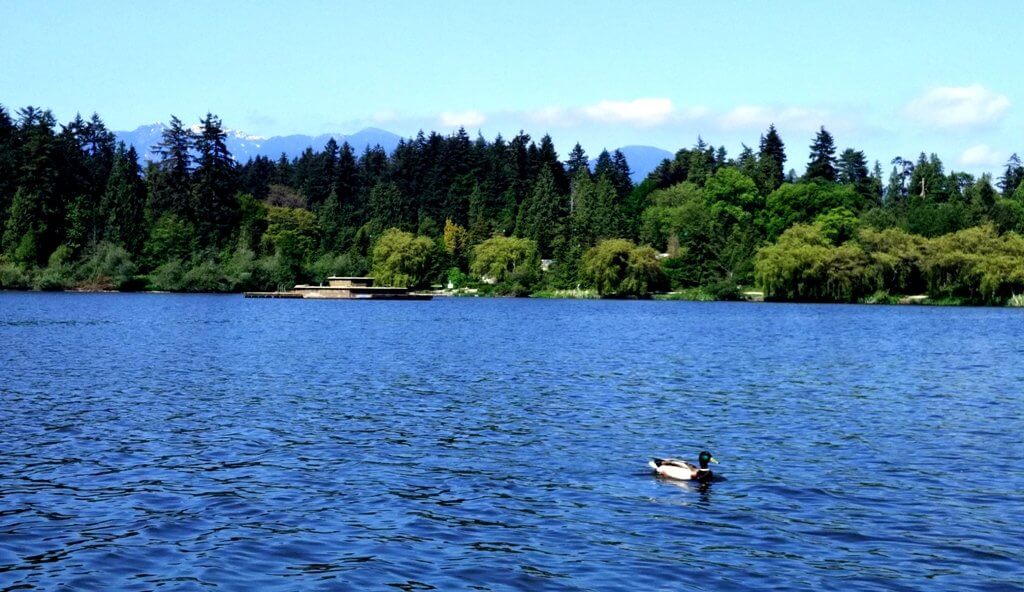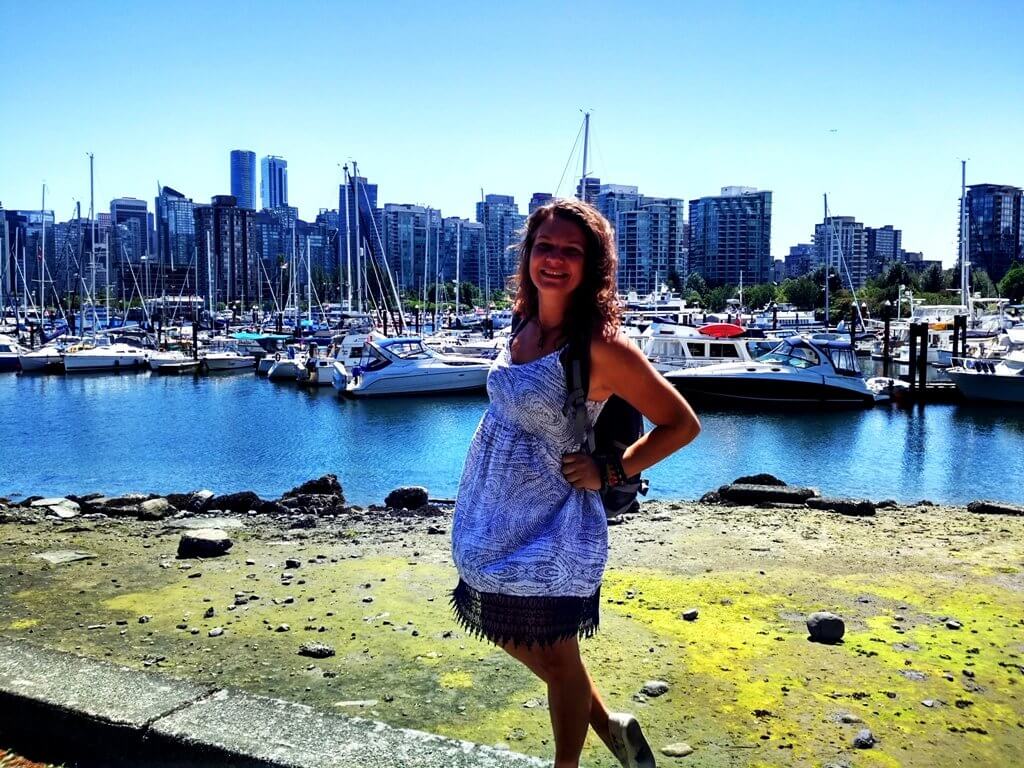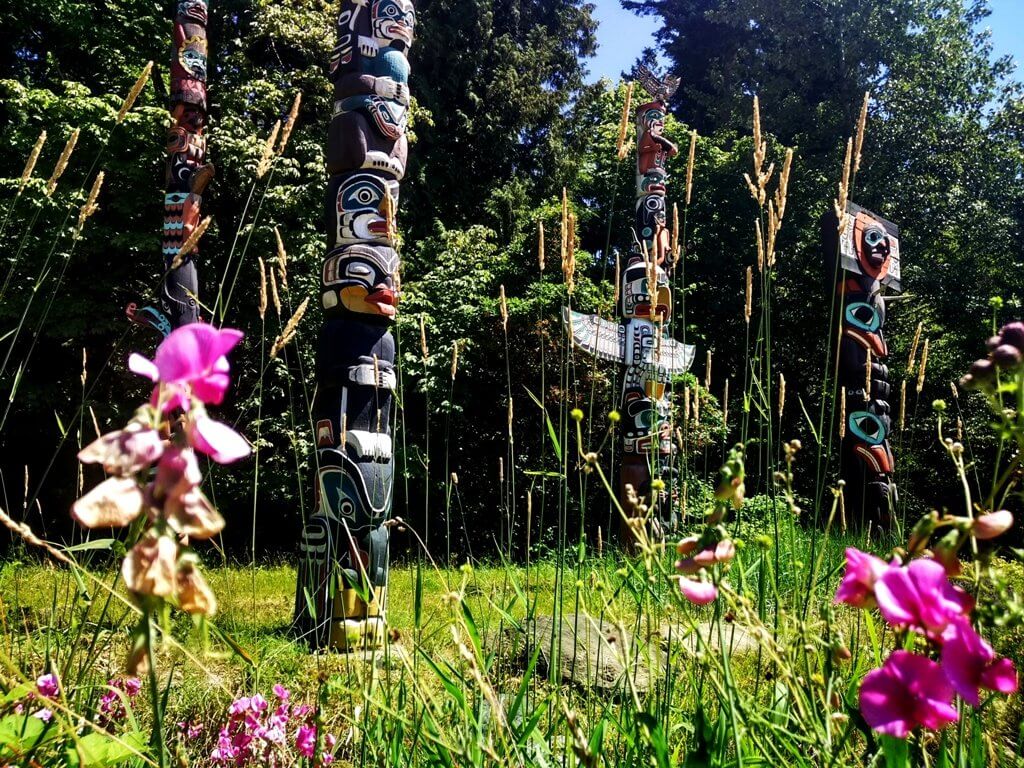 4 Robson Square
Robson Square located in the downtown of Vancouver has a lot to offer. For example every Saturday evening starting from 8pm and Sunday afternoons you can attend free salsa lessons and dance on ice ring bachata, kizomba, salsa and other latino dances. You don´t have to come with dancing partner, you will find one over there very easily. Atmosphere is super chill and relaxed so I recommend Robson Square to all dance lovers.
There are many other events going on Robson square but they are not organized regularly, but on specific dates. Such as Cinco de Mayo (on the 5th of May) which is one of two major Mexican themed holidays and features Mexican market vendors, Mariachi music, and other cultural activities.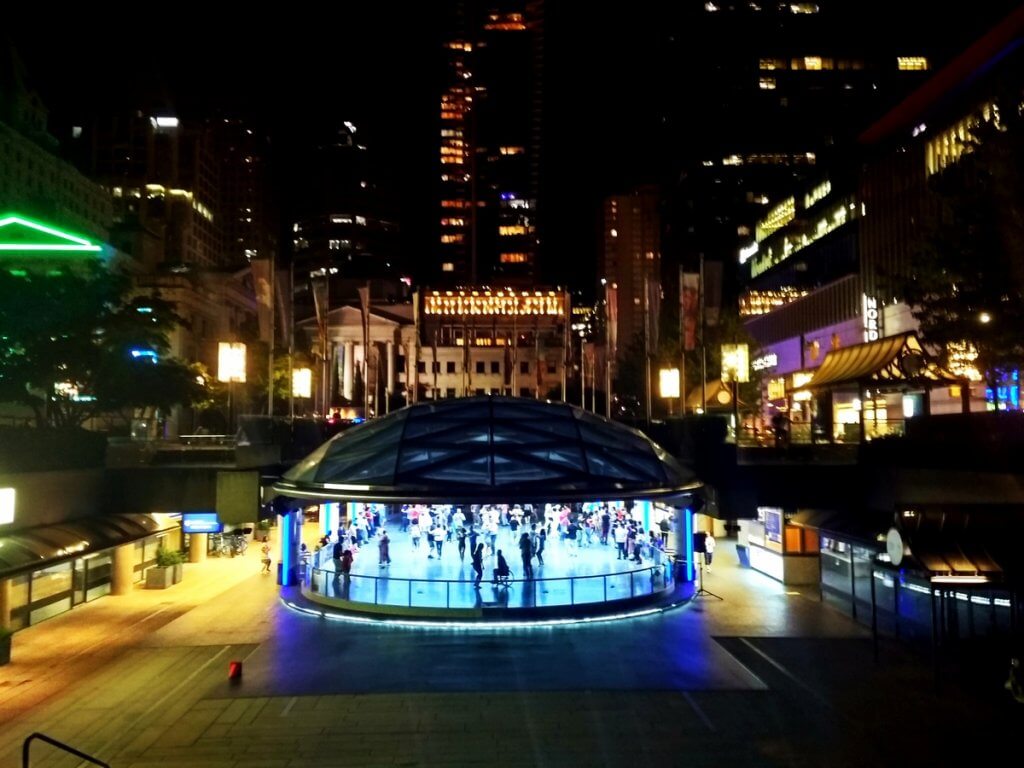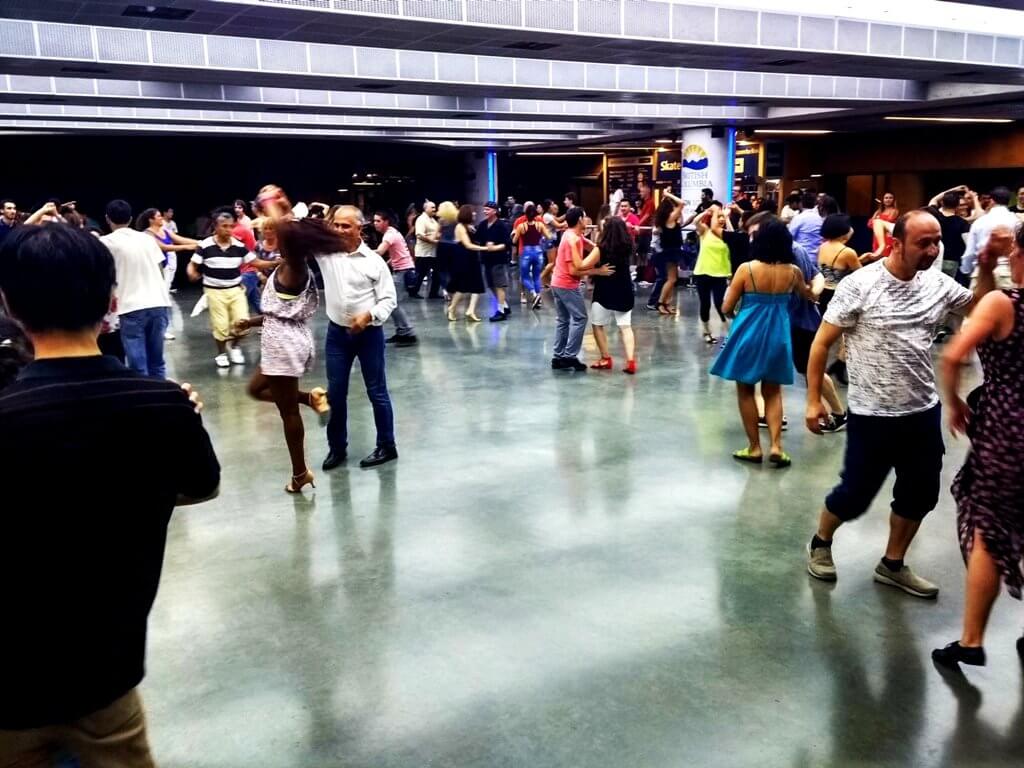 Those living in Vancouver, which other places would you recommend? What are you favourite spots? For more awesome stuff about Vancouver visit website Vancouver is Awesome.
If you wish to receive my latest articles on your email, sign up below.
And if you want to contribute for 2018 MiliMundo travels, don´t hesitate and do it now. 🙂
And if you are interested in articles on CENTRAL AMERICA – click HERE. On SOUTH AMERICA click HERE. 🙂
PS: Looking for great travel insurance with great prices? Insurance which you can book even when your journey has already started? Have a look at The True Traveller. I am more than happy with them. 🙂

Please follow and like us: