Hits: 822
At the end of May my friend Klara and I decided to take little 10-day vacation in Portugal arriving to the city of Porto, spending one night there, then taking direct train to Lisbon, spending one night there and then heading to the South of Portugal where we spent most of the time of our Portuguese vacation. In this article I will sum up our 7-day itinerary for the South of Portugal adding some practical information about prices, car rentals, etc. Let it come in handy for those travelling to Portugal.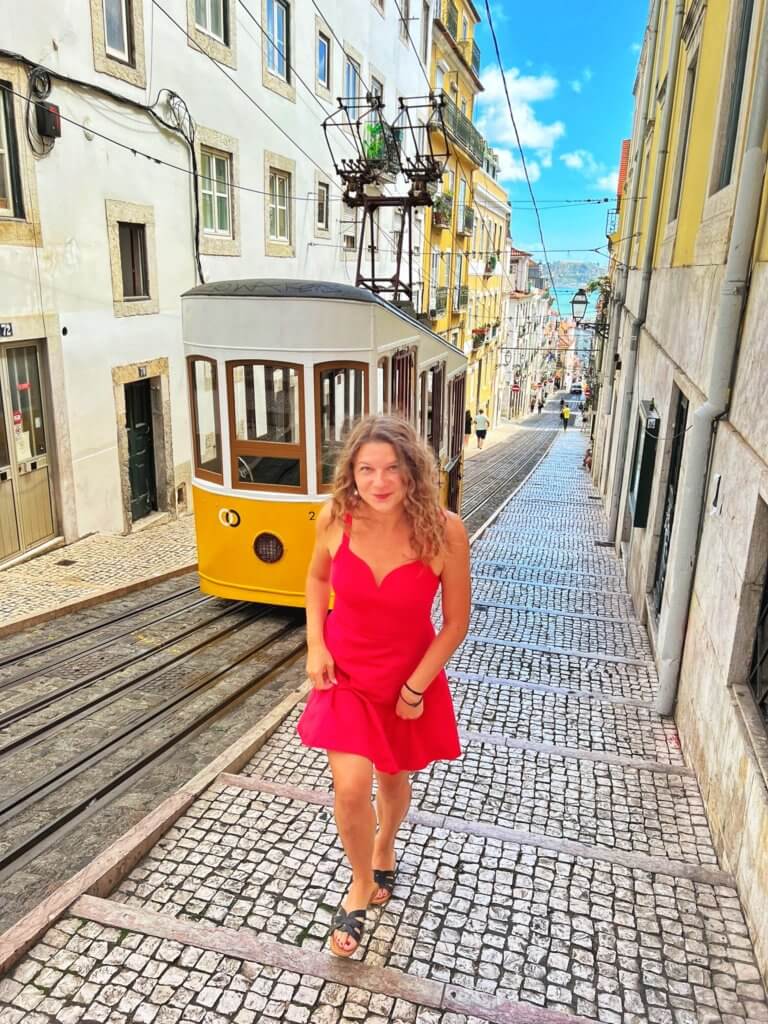 Day n. 1 – LAGOS town
In order to get to Lagos from Lisbon we took two trains with a short layover in a town Tunes for €22 per person. After arriving to Lagos we checked-in in a nice White Sun hostel only for €14 per person/per night and headed directly to the beach Camilo which was beautiful from the bird´s perspective, however, pretty overcrowded and dirty (seaweed) from inside.
The first day in the South of Portugal was mostly spent in Lagos town itself. Strolling through Lagos´ magical streets, enjoying its beautiful vibes, eating dinner in local pub and dancing in the rhythm of Latino music in a local bar called Muchacha. It was a very well spent first day and night in the South of Portugal and Klara and I fell in love with this town immediately.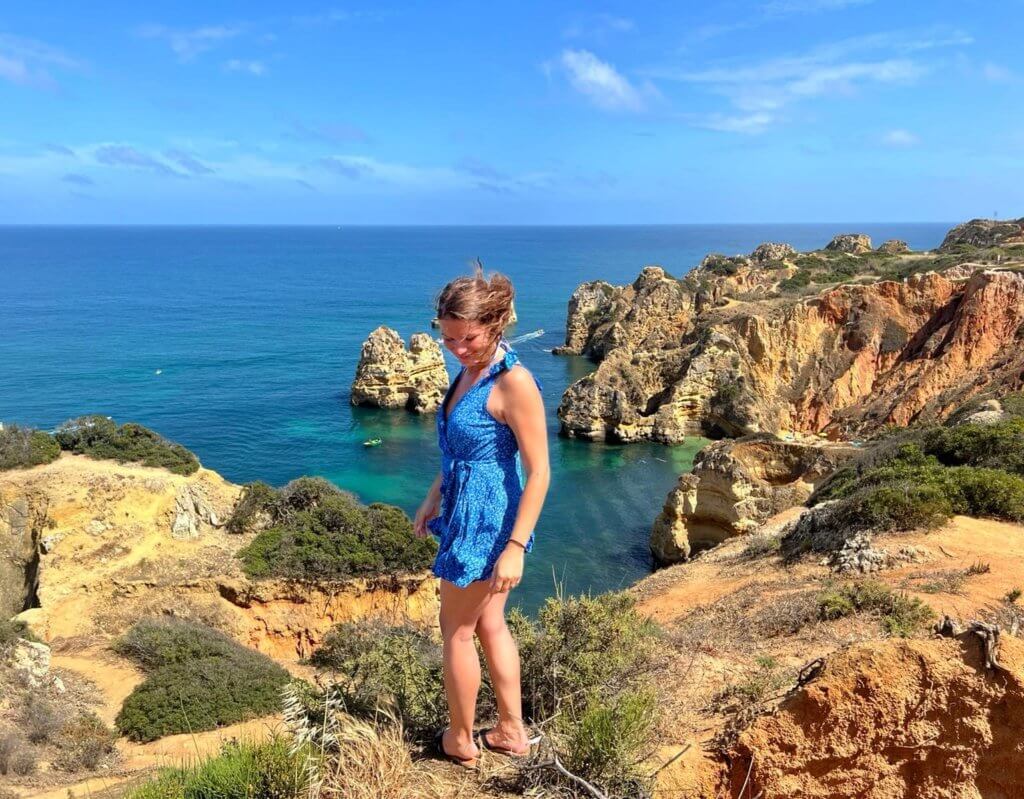 Day n. 2 – CARVOEIRO beach hike
At 10am we picked up our car at Luzcar company in Lagos (highly recommended company!) where we rented a nice automatic car for €216 for 5 days with all insurance included – perfect deal. From Lagos we headed to famous limestone cliffs of Lagoa coastline Algar Seco to enjoy our breakfast picnic with some precious views and exploring its breath-taking scenery, finding a little cave with a hidden opening towards the ocean.
From there we headed East to the beach Centeanes where we parked our car and followed red hiking trail passing through lighthouse Alfanzina enjoying ineffable views over limestone cliffs and blue ocean. We also made a short stop at the beach Corvelho for some proper sunbathing and then we ended our little hike at the beach Benagil where we hitchhiked back to our car in Centeanes. Then we took our car and went back to Benagil in order to explore its famous sea cave from the top (most people take boat tours to get inside).
Then we decided to spend the night on the small secluded beach called Barranco (next to bigger beach Senhora da Rocha) watching billions of stars and falling asleep while listening to the waves of the ocean.
What a magical night it was till 4am when we woke up because of the rain (yeah, we didn´t have a tent haha).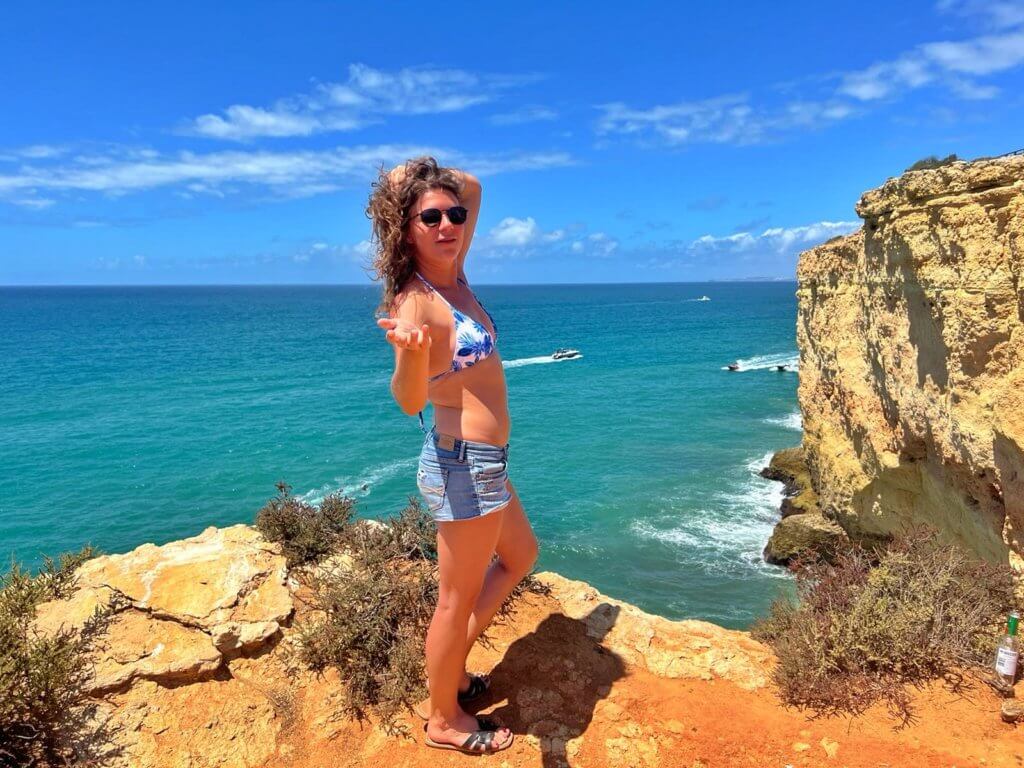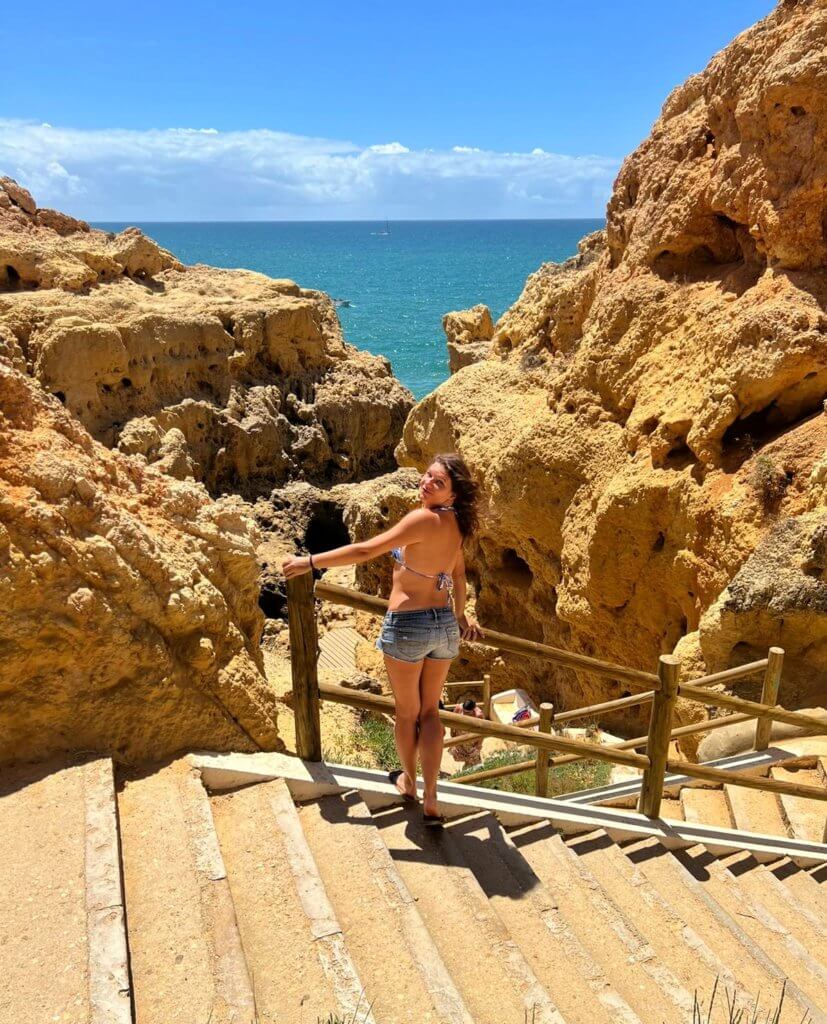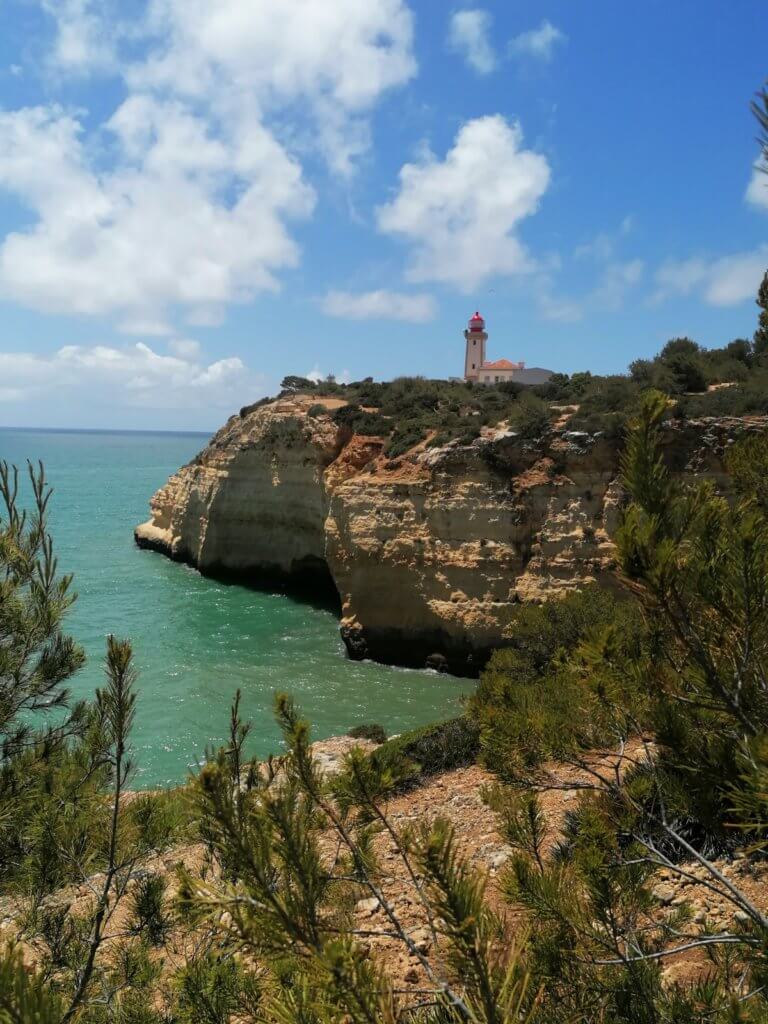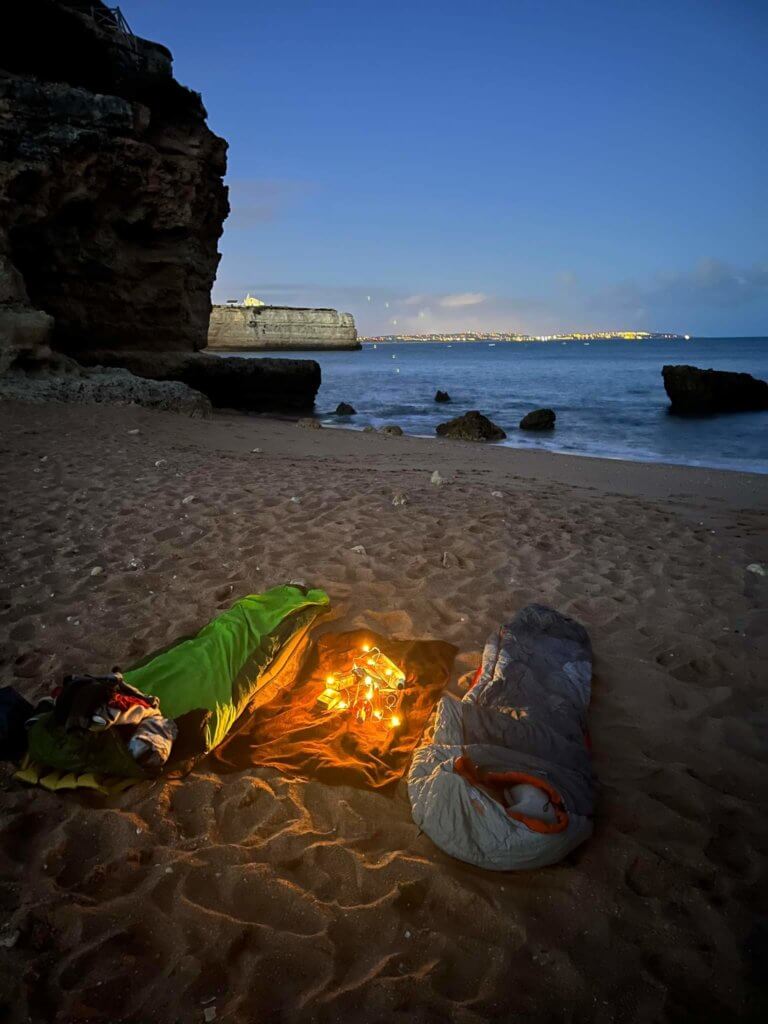 Day n. 3 – ALBUFEIRA city
In the morning we decided to drive more to the East passing through famous Faro and explore the beach Fusete which is famous for kitesurfing. Because of its strong wind we didn´t stay for too long and then we returned back to the West and made a short stop at the beach Falesia which was surrounded by unbelievable limestone cliffs of orange and white colours. It reminded me of a different planet – simply ineffable.
After the whole day spent on beaches sunbathing (and yet not swimming in super cold Atlantic ocean) we decided to spend the night in the party city called Albufeira which met our expectations about socializing. It is a crazy party city, we hit dozens of bars and dancing clubs and enjoyed its party vibes till late night hours.
I recommend Albufeira to all lovers of parties, music and dancing…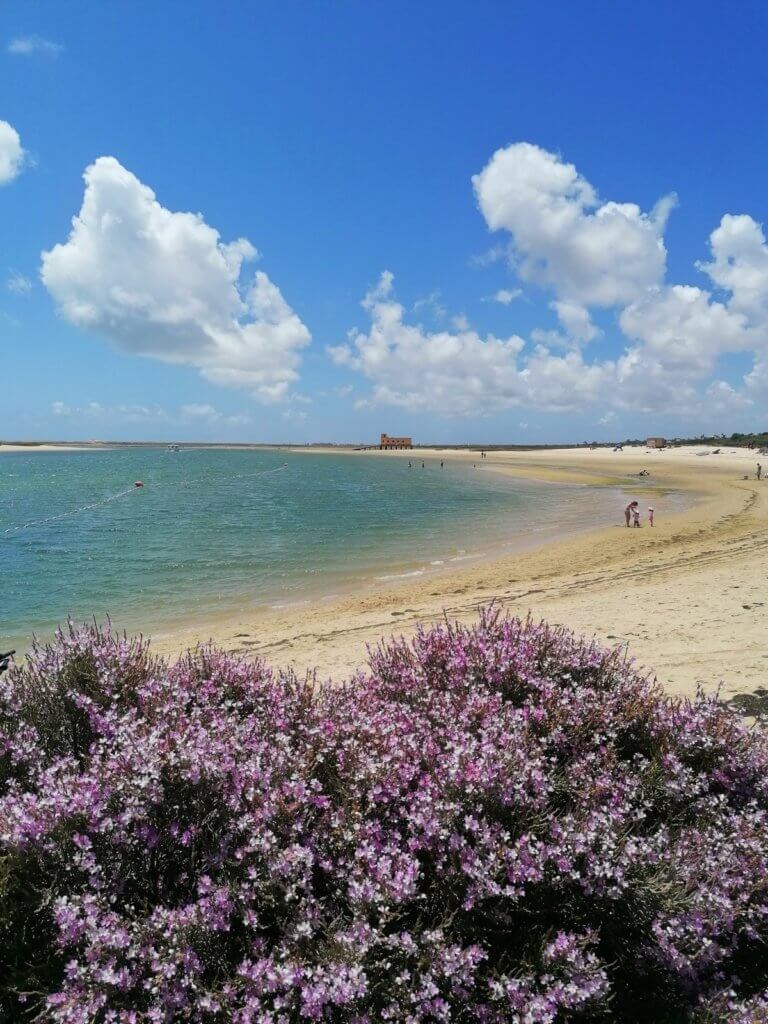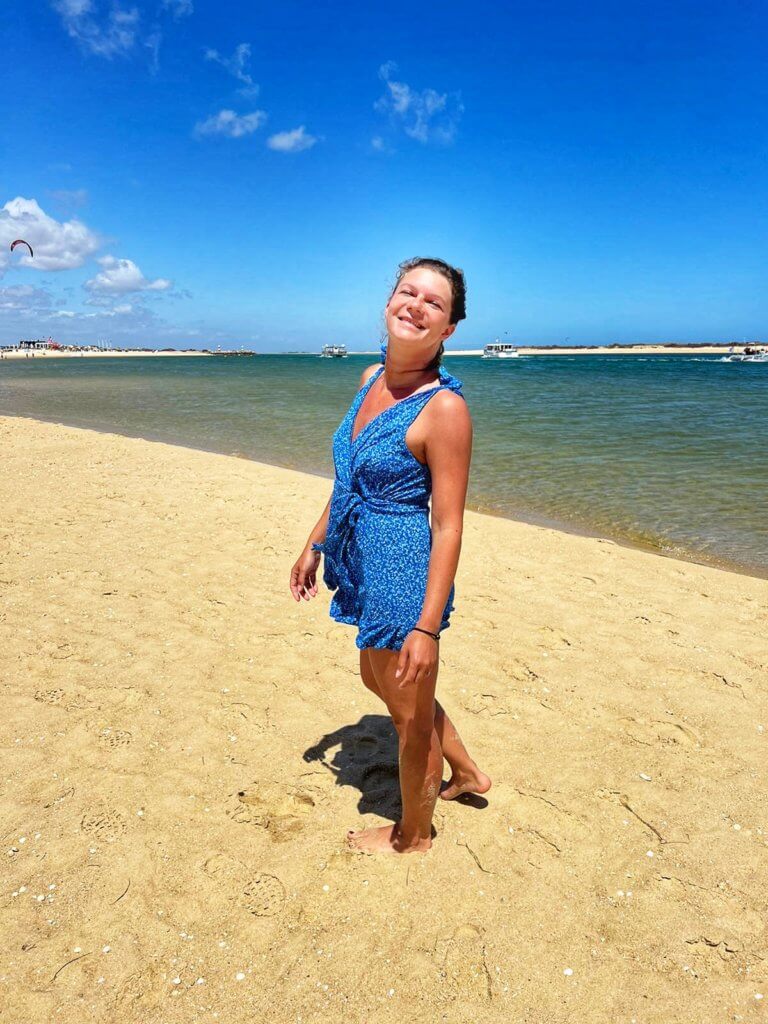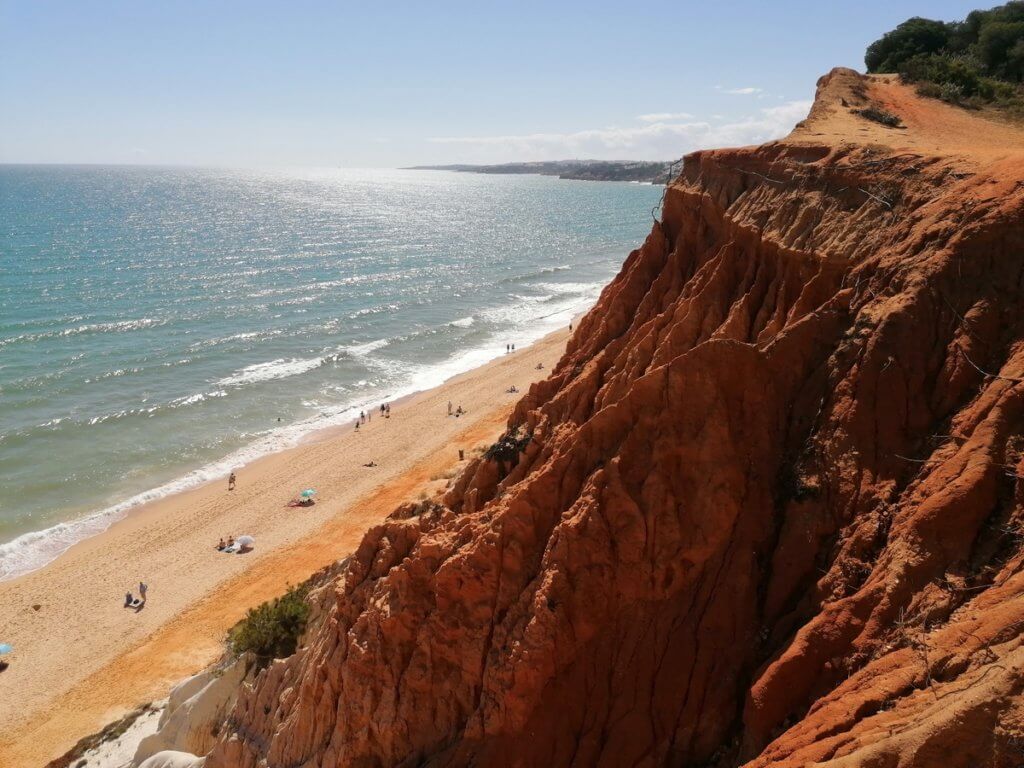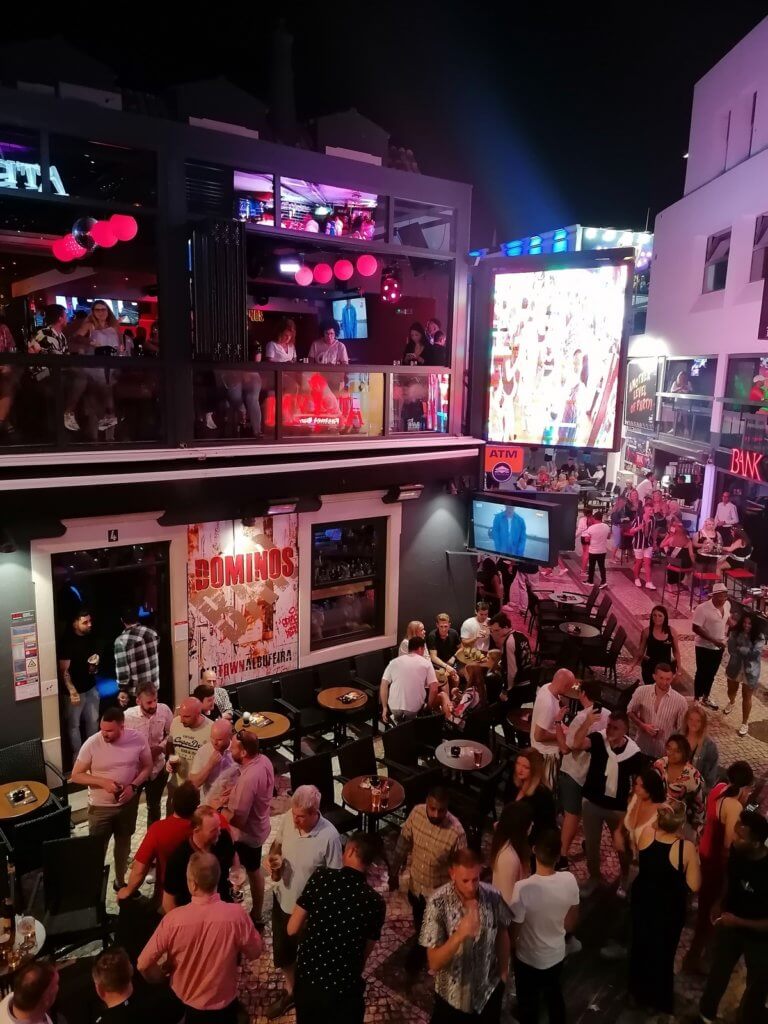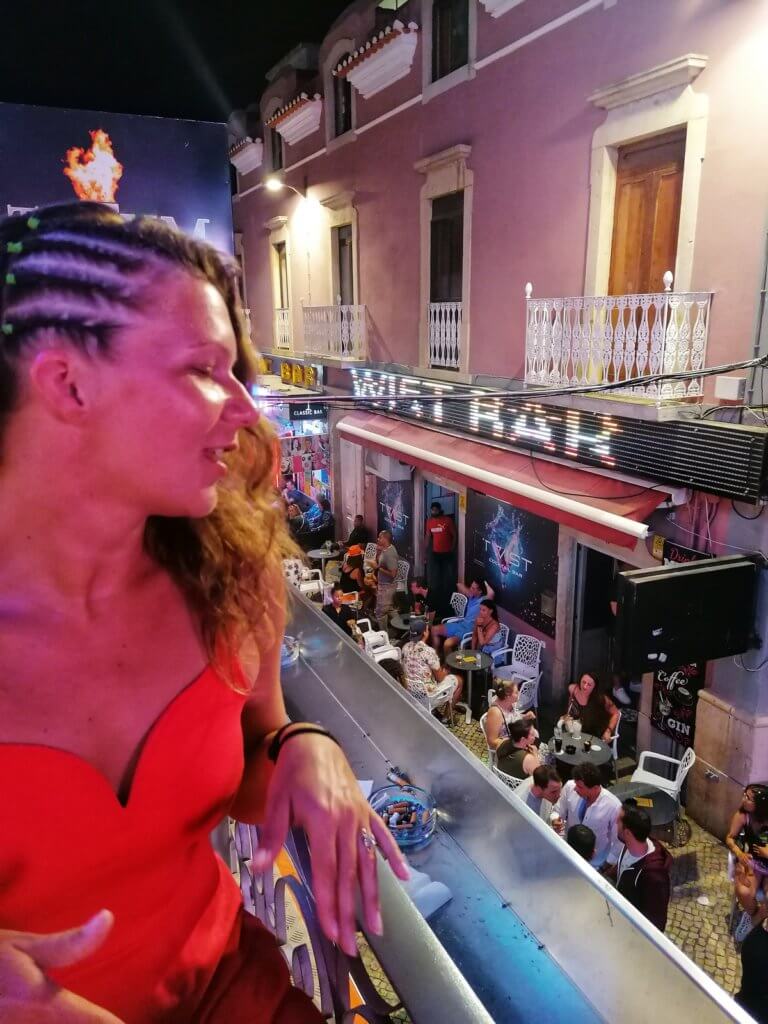 Day n. 4 – PORTIMAO beach hike
After breakfast in Albufeira we decided to head towards the city Portimao and we parked our rented Luzcar at the large parking lot next to the beach Careanos for €2 and from there we walked towards long beach Vau where we found red hiking trail which we followed for next few hours.
After seeing the coastline close to Carvoeiro two days before, we didn´t expect to see anything nicer. But we were gladly mistaken. This hiking loop from Praia Vau was breath-taking full of ineffable views over orange limestone cliffs. At the end of this loop we found little secluded nudist beach Praia Nudista where we spent hours sunbathing and swimming naked. What a feeling!
After the hike (well for me it was more a walk than a hike) we headed back to the town of Lagos (our favourite) to meet up with my friends from Slovakia in a camping spot called Trindade which reminded us more of a junkie part of Vancouver – East Hastings. We paid €14 for the night at the camp and we spent the sunset at the little lighthouse not far away from the camp.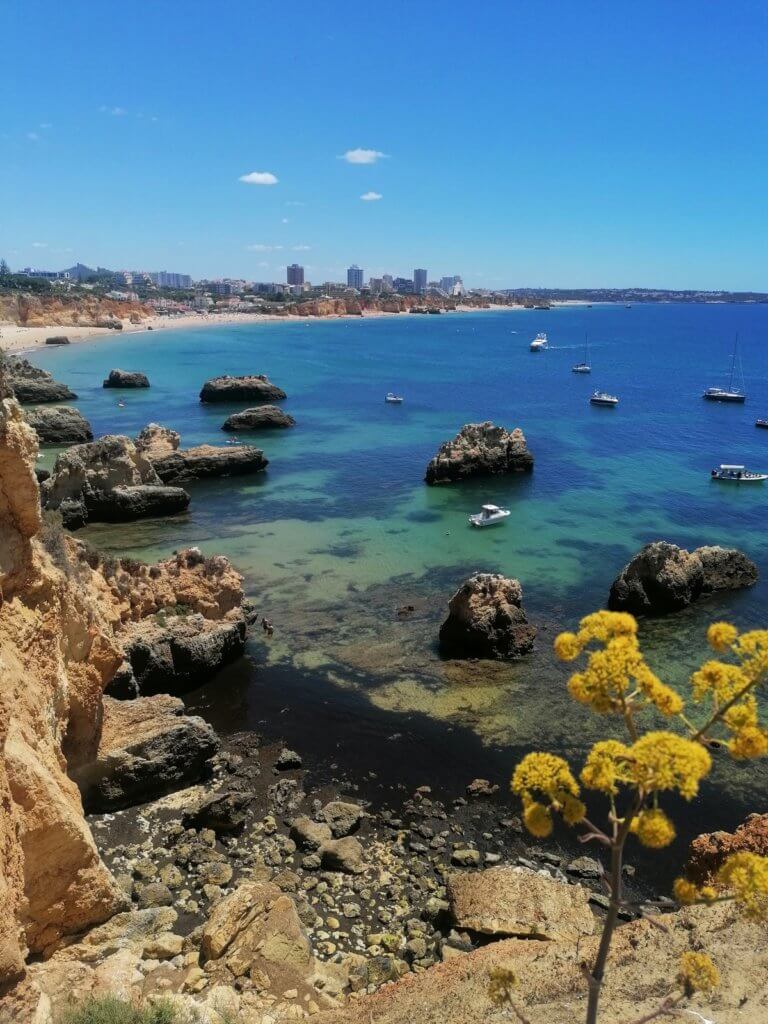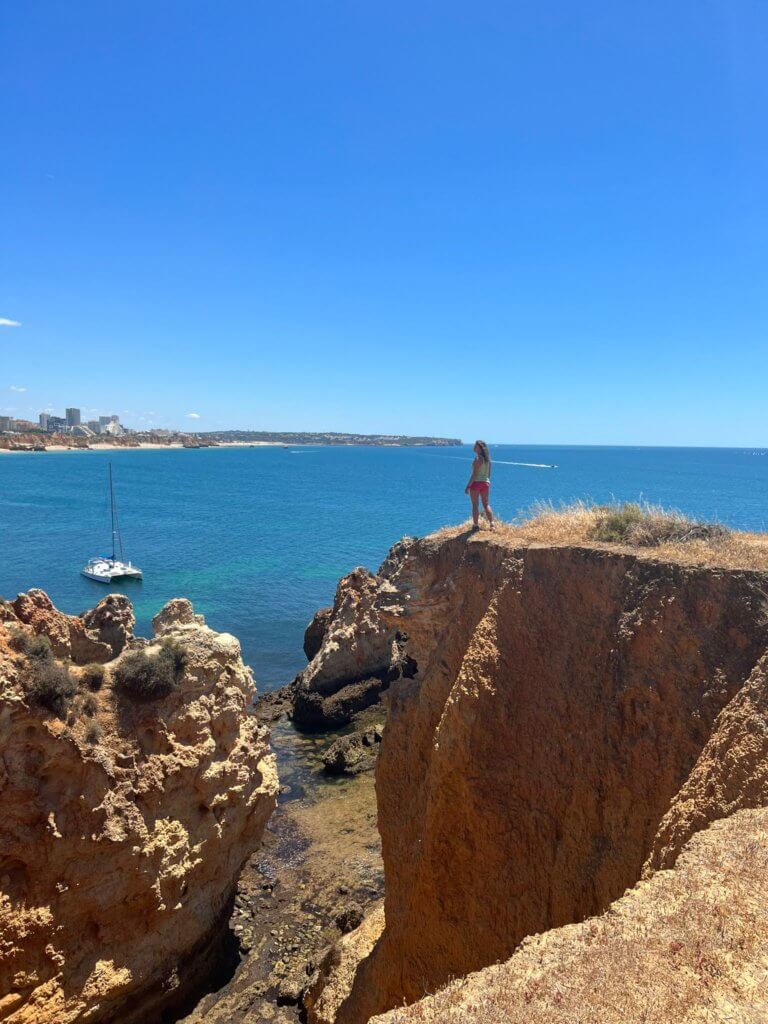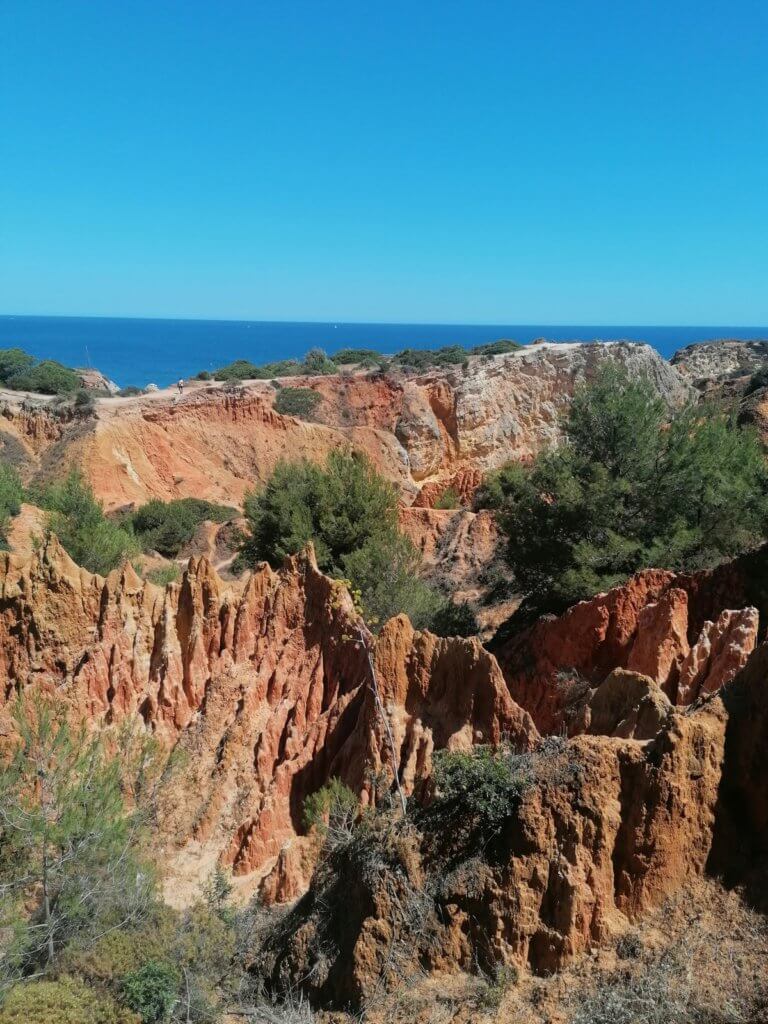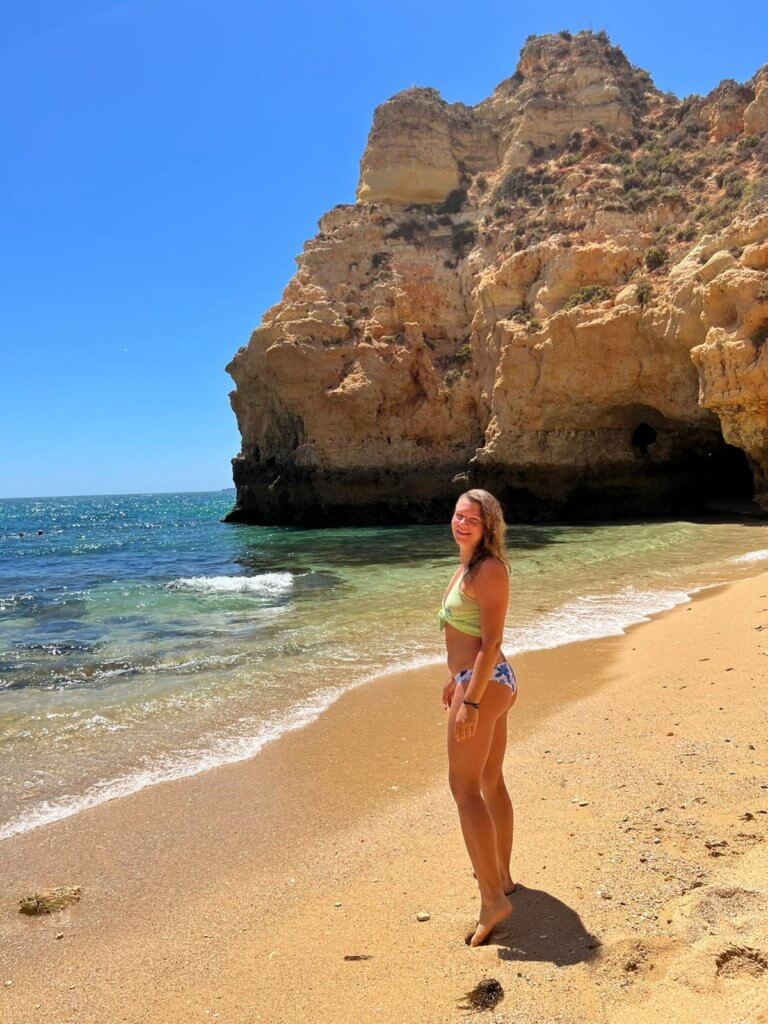 Day n. 5 – ODECEIXE
In the morning we said good-bye to my friends from Slovakia, went for some tiny grocery shopping and headed towards beach Cabana Velhas where we enjoyed our breakfast on the beach looking at peaceful waves-free Atlantic ocean.
After that we decided to visit a beach Odeceixe which is located in the South-western part of Portugal where the scenery was completely different from the one in the South. No more orange limestone cliffs, instead majestic rocks and rough waves of the Atlantic. We spent hours walking around the rocky cliffs, following red hiking trail, enjoying ineffable views, trying to climb some parts of the rocky mountains and approaching the waterfall we found there.
After few hours of the walk we ended up on another nudist beach Adegas just chilling and relaxing. In the evening we went for dinner to the village of Odeceixe and we spoilt ourselves with some fresh fish in a restaurant Gambo. Then we drove to the beach Barrandinha to enjoy the sunset and we spent the night sleeping in our car on the beach Carreagem.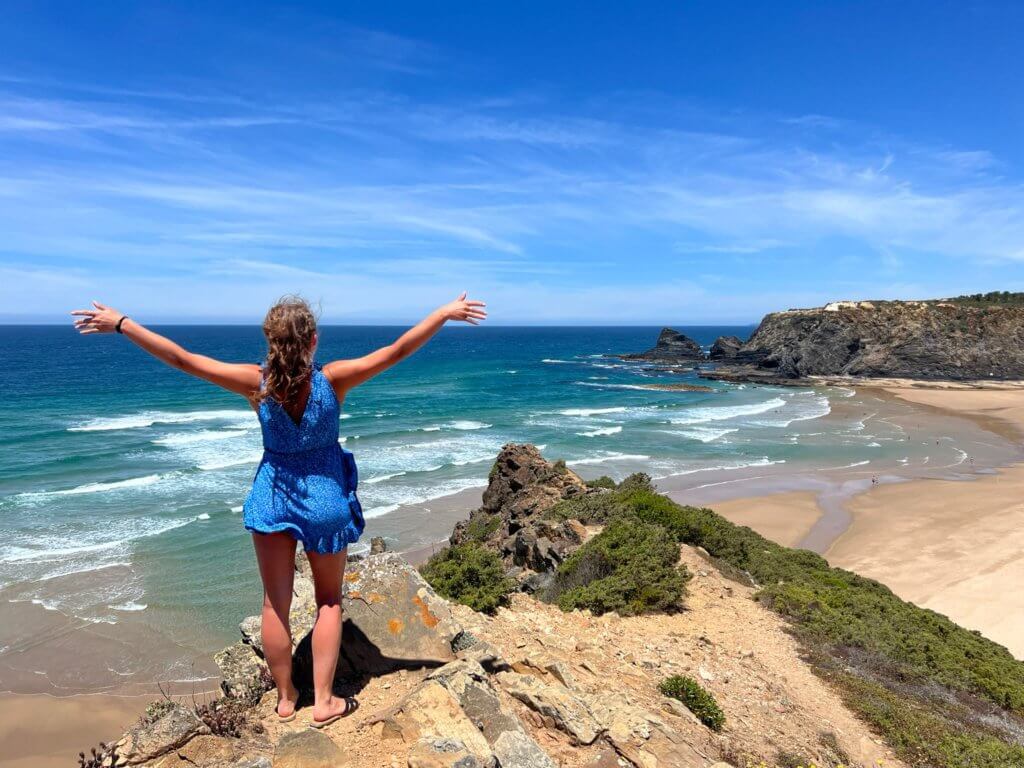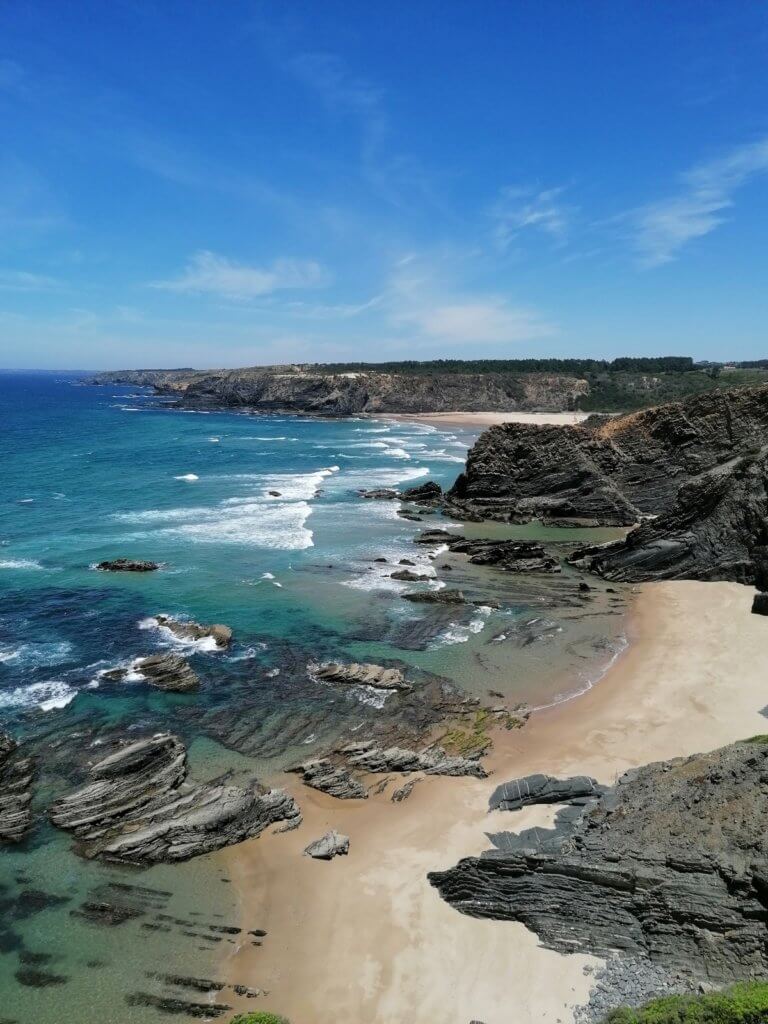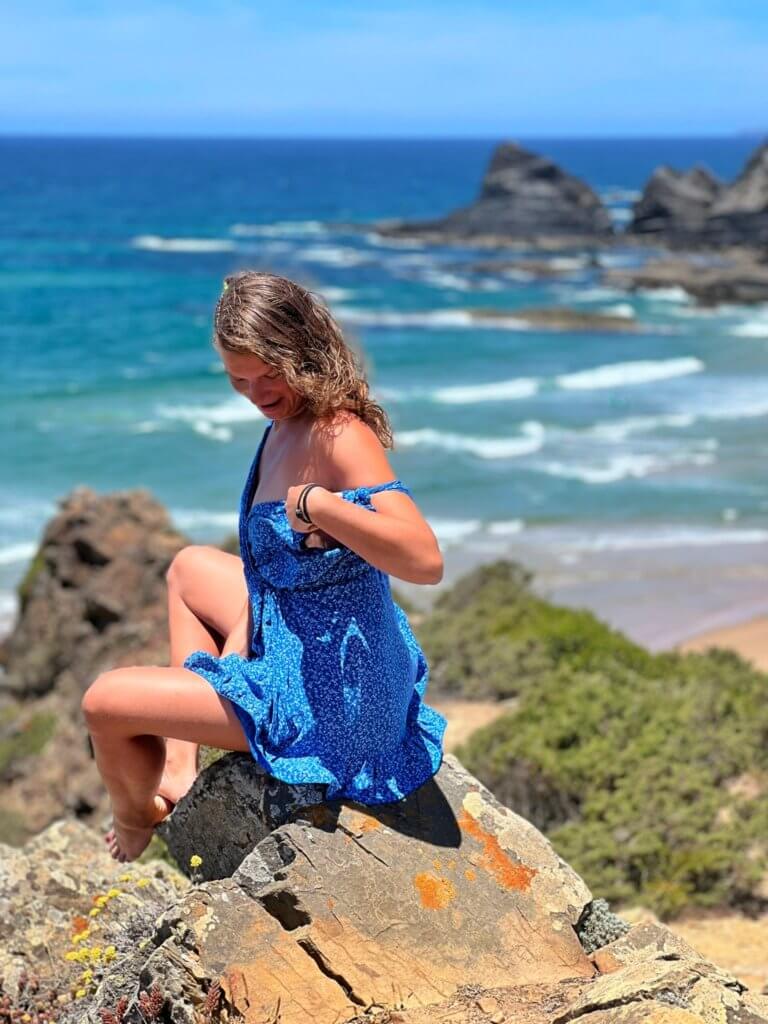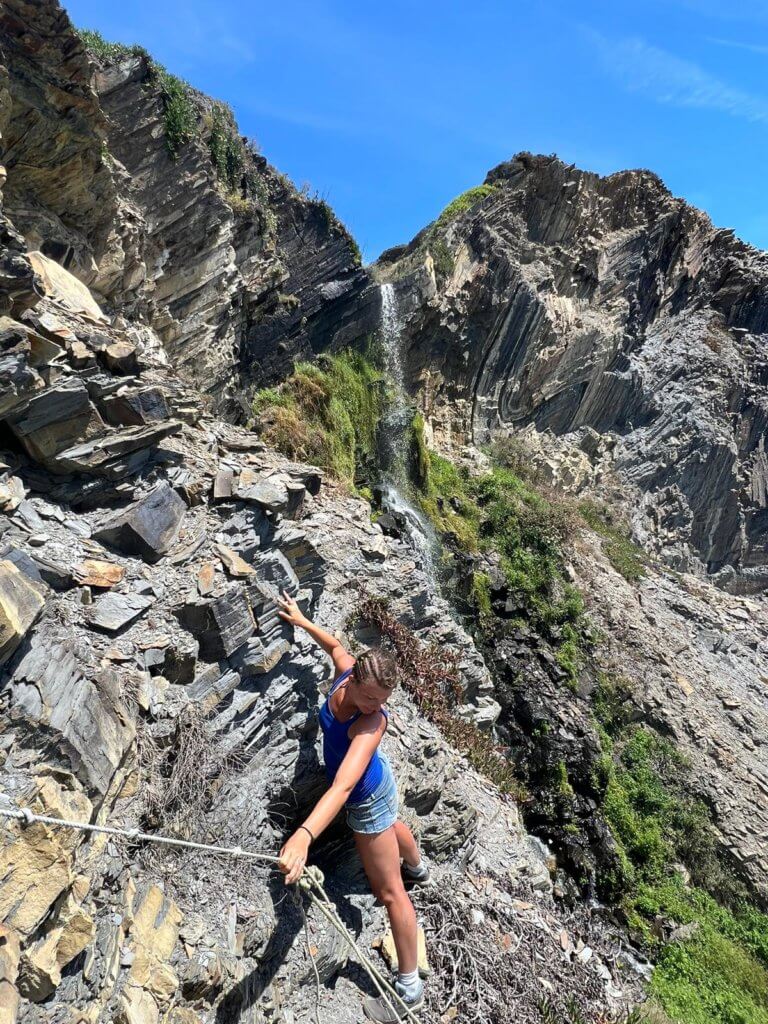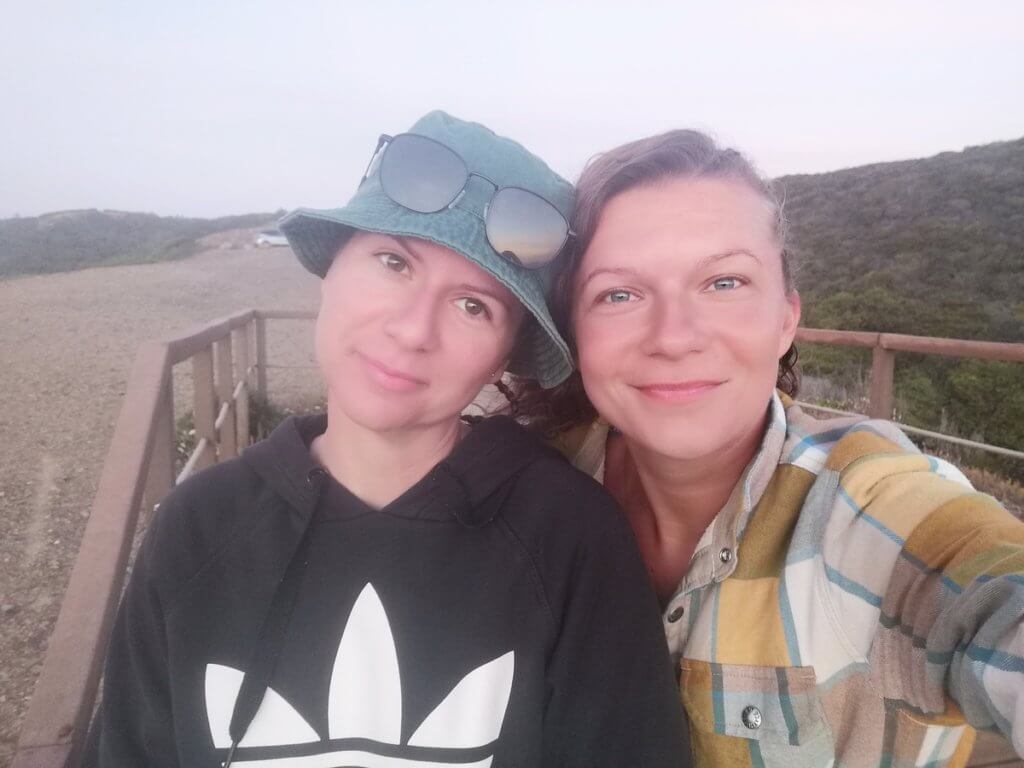 Day n. 6 – AMADO surfing
Today we decided to spend full day on the beach Amado trying to learn how to SURF!
In the morning hours we drove to Amado beach where we reunited with my friends from Slovakia, we rented wetsuits and surfboard (€20 per 3 hours for surfboard, €7,50 per 3 hours for wetsuit) and started the learning.
It was fun for few hours till my accident in which the surfboard hit my head and ear and that discouraged me from surfing. Feel free to read more about my SURFING ACCIDENT HERE.
Besides that, beach was beautiful, it had at least 3 different surfing schools, suitable ocean and waves. It was a paradise for beginners of surfing. Well, not that much for me.
In the evening hours we headed towards the cool looking camp Wavy where we enjoyed nice long hot shower for the price of overnight stay (rip off!), then we spent magical but windy sunset at the lighthouse Farol do Cabo de Sao Vicente (sitting and enjoying our snacks in the back of our car) and our last night in the South was spent on the beach Ingrina (very cool parking spot located just next to the beach).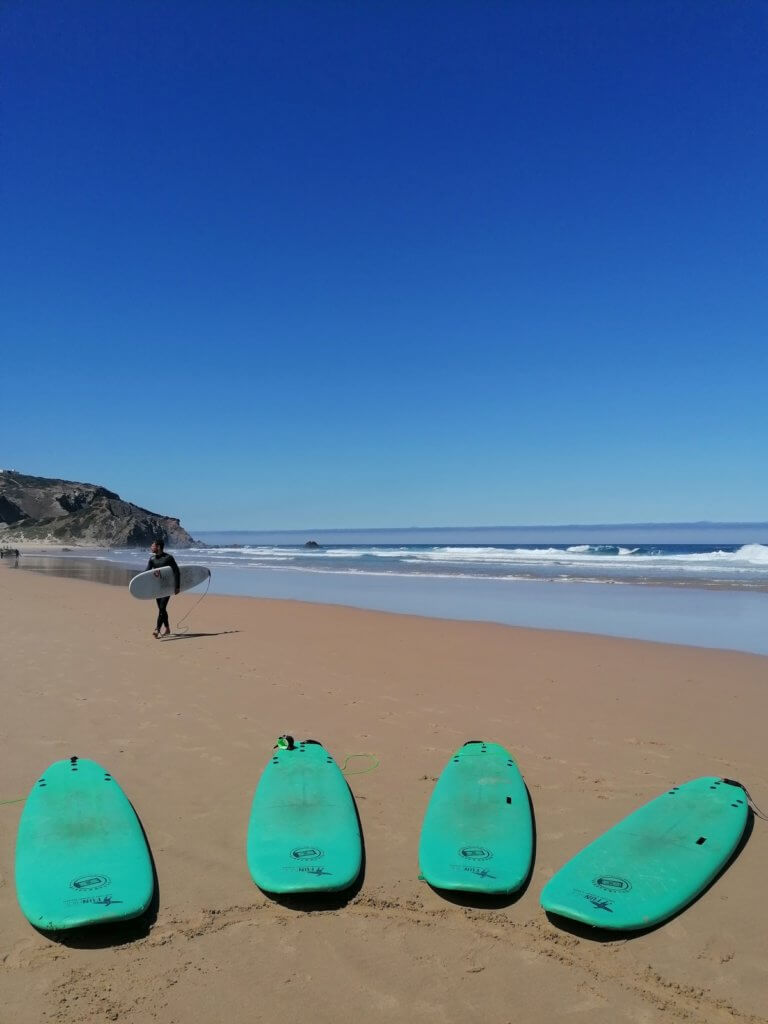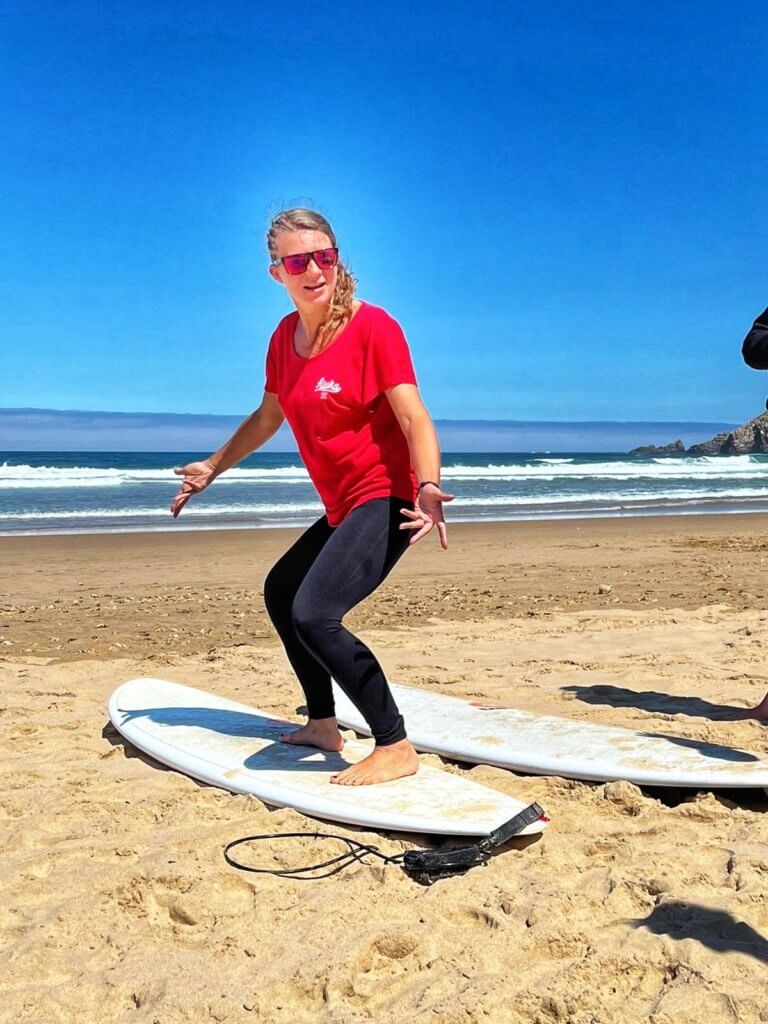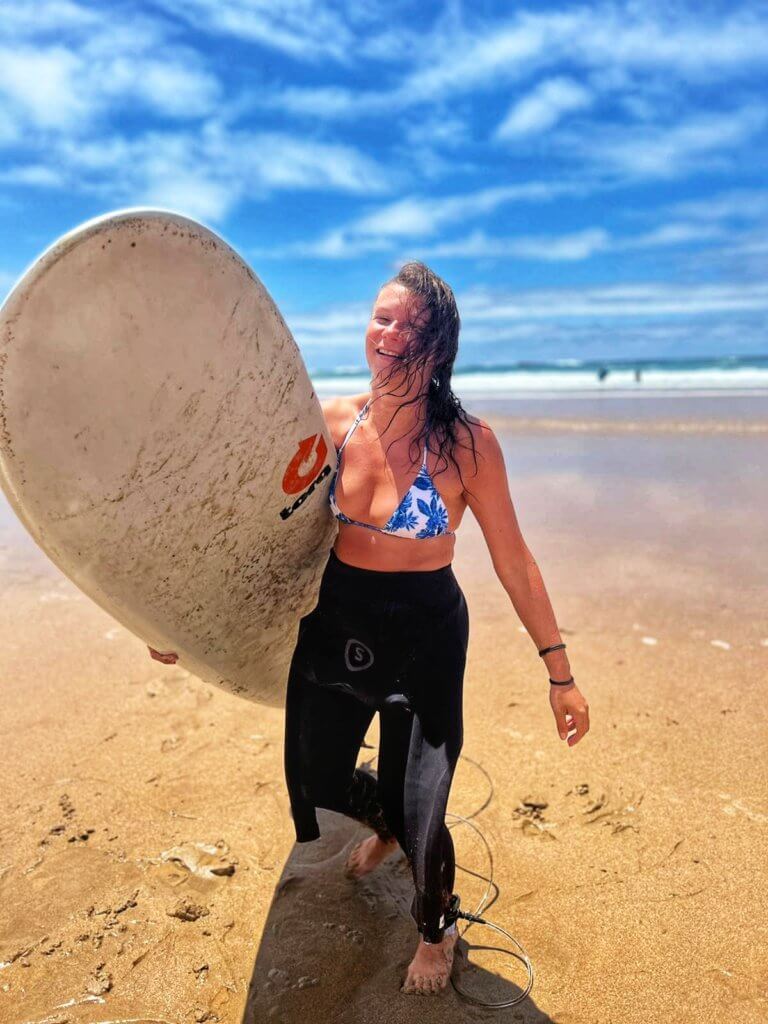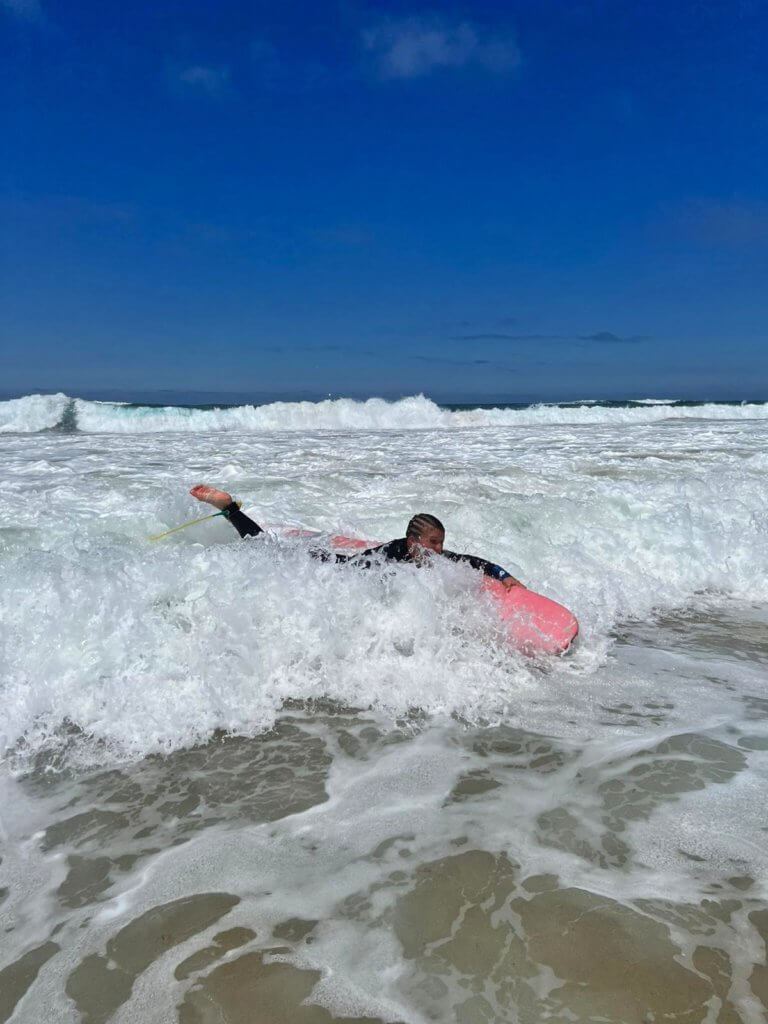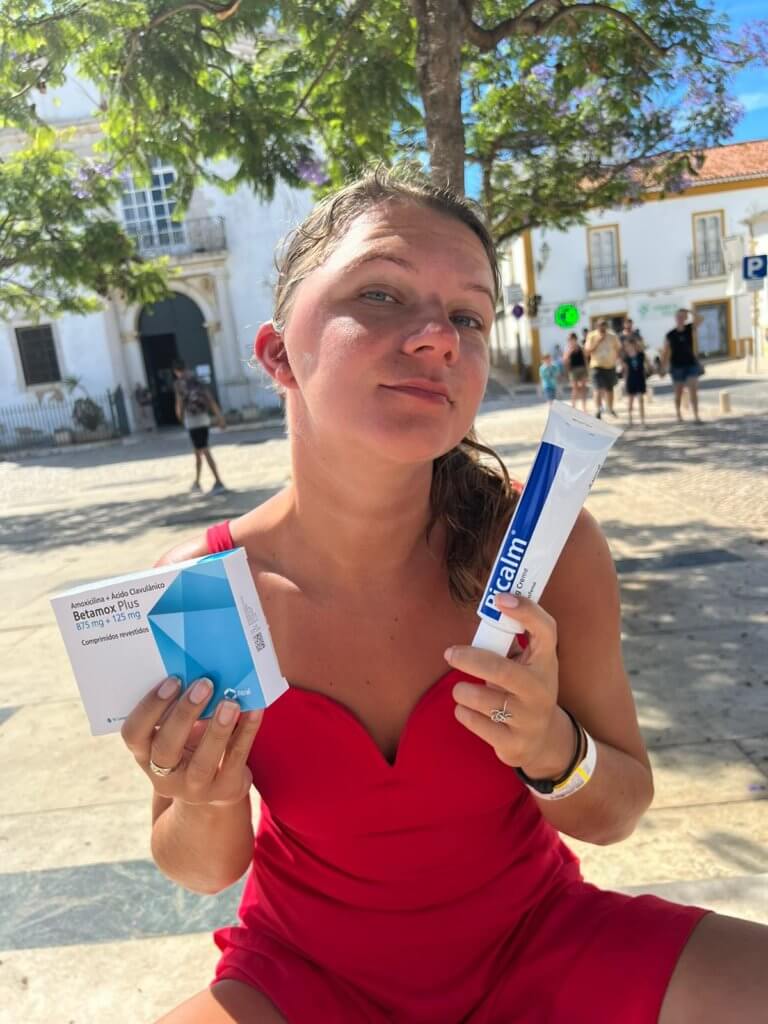 Day n. 7 – LAGOS
And our favourite town in the South of Portugal again – LAGOS.
After we returned our rented car back to the Luzcar company in Lagos, I experienced some morning stress in a local public hospital where I had to go through some X-rays of my head because of my former surfing accident.
After the doctors assured me that I don't have any internal bleeding or brain swelling, I could have enjoyed our last day in the South as much as my head allowed me to. We spent few hours on a local Lagos beach swimming and trying to avoid sun as much as we could (not only because of my head but also because of our already burnt red skin), then we had some nice seafood for lunch, did some shopping and in the evening hours we headed to the train station and took trains back to the North – to Porto.
It took us 3 trains, 8 hours and €42 to get from Lagos to Porto.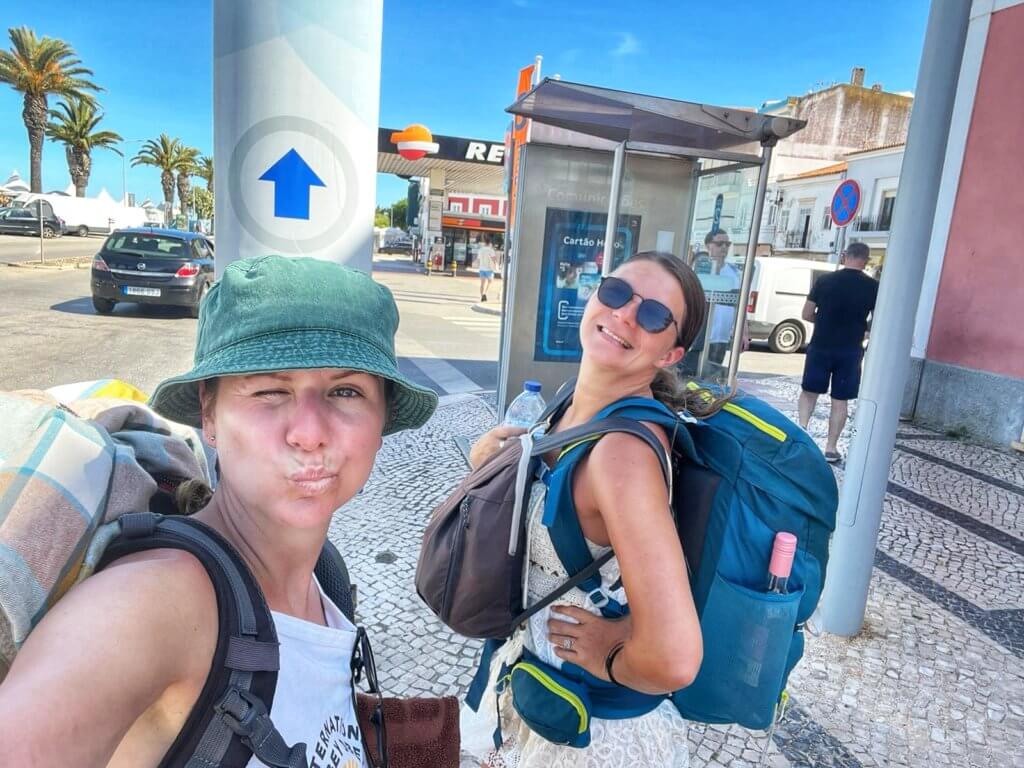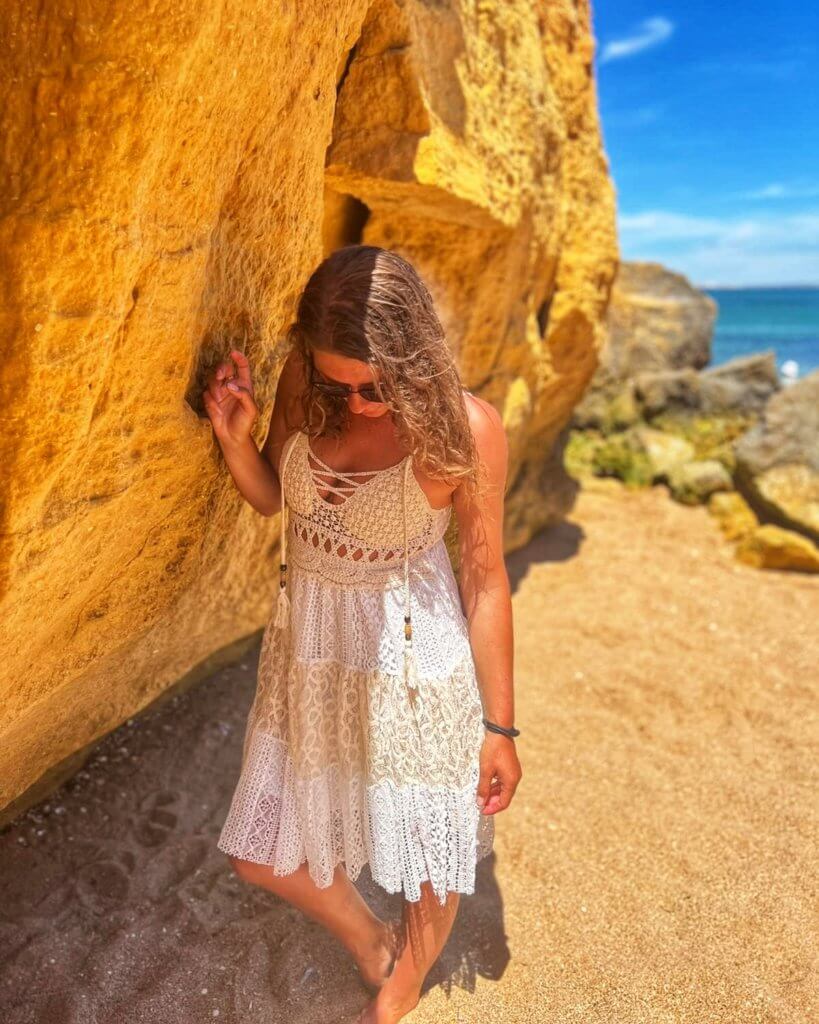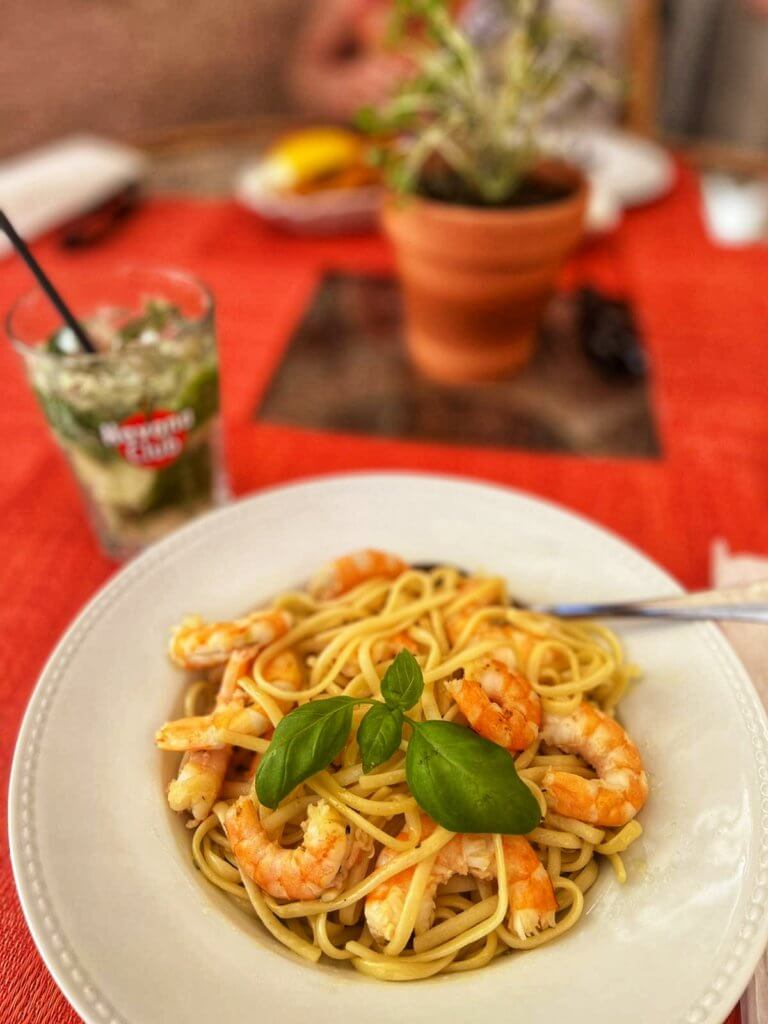 Our 10 day vacation in Portugal, out of which 7 days were spent in the South, was a spontaneous adventure full unforgettable memories with a person I care about. The best possible combination of factors which make such a trip a unique experience. Sleeping on beaches under stars, in a car, in hotels and hostels, partying till late hours, sunbathing on nudist beaches, surfing (or attempting to do so), enjoying delicious meals, … What else could I wish for?  
I am in a close co-operation with OutdoorVisit, therefore, I would like to share with you their article about similar topic called "Portugal: 7-day itinerary for Lisbon and the surroundings".  Don´t hesitate and peruse their web, it is full of other inspirational stories. 
So my dear followers make sure you have correct and up to date travel insurance. I have great exprience with The True Traveller. I was always more than happy with them.

If you want to receive all articles which I publish into your email, feel free to sign up below.

And if you liked the article and you want to contribute for my future MiliMundo travels (hopefully accident free), don´t hesitate and do it now.
And if you are interested in articles on CENTRAL AMERICA – click HERE. On SOUTH AMERICA click HERE.
YOLO my dear MiliMundo followers.
Please follow and like us: