Hits: 1767
Well famous waterfalls of IGUAZU represent the largest waterfall system of the world!! They are located on the Iguazu river which forms the boundary between Argentina and Brazil. Although the river flows mainly through Brazil, most of the falls are on the Argentine side. And I had the opportunity to experience IGUAZU falls from both sides!
ARGETINE SIDE OF IGUAZU

Located close to Argentine town Puerto Iguazu (around 19 hours bus ride from Buenos Aires)
From Puerto Iguazu station there are buses leaving to Iguazu falls every 20 – 30 minutes and the price of round ticket cost 100 pesos (around 6 euro)
Entrance fee to Iguazu falls – 260 pesos, around 15,5 euro (December 2015)
Pearl of Argentine side are views from "Garganta del Diablo"
Possibility of taking a boat trip (costs extra money) which takes you closer to falls
It is worth spending all day long at Argentine side as it is pretty large
More info – http://www.iguazuargentina.com/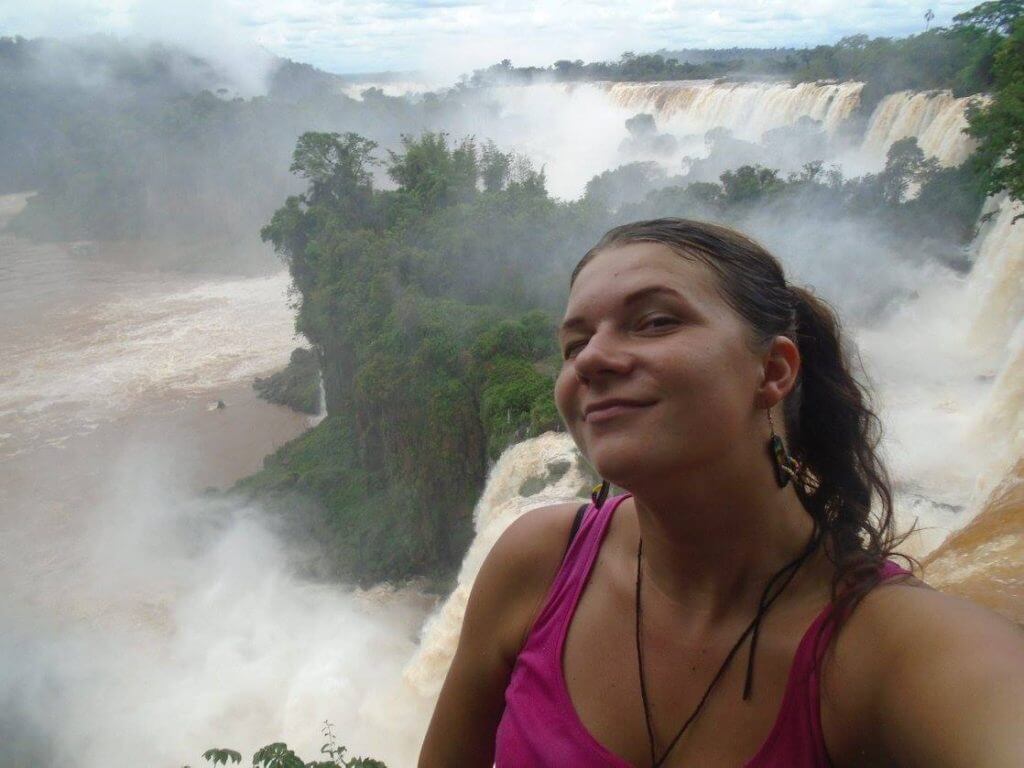 BRAZILIAN SIDE OF IGUAZU

Located close to Brazilian town Foz do Iguaçu, very close to borders with Argentina and Paraguay
From Puerto Iguazu in Argentina there are buses leaving to Brazilian side of Iguazu falls very frequently! Border crossing is truly simple (no luggage checking, passports collected by driver´s assistant and stamped at border without going through any control) and price of one way ticket cost 40 pesos, around 2,50 euro.
There are also direct buses from Rio de Janeiro, Sao Paolo or Curitiba to Iguazu falls but keep in mind that the ride takes plenty of hours (from Rio almost 24 hours)
Entrance fee to Brazilian Iguazu falls – $60 real, around 16 euro (December 2015)
The National Park on the Brazilian side runs a shuttle bus between the Visitors' Centre, the falls, and numerous outdoor tour operators
Brazilian side is smaller than the one on Argentine side. I explored this part in more or less 3 hours.
In case you are interested in a guided tour around Brazilian side of Iguazu waterfalls, CLICK HERE to get more information.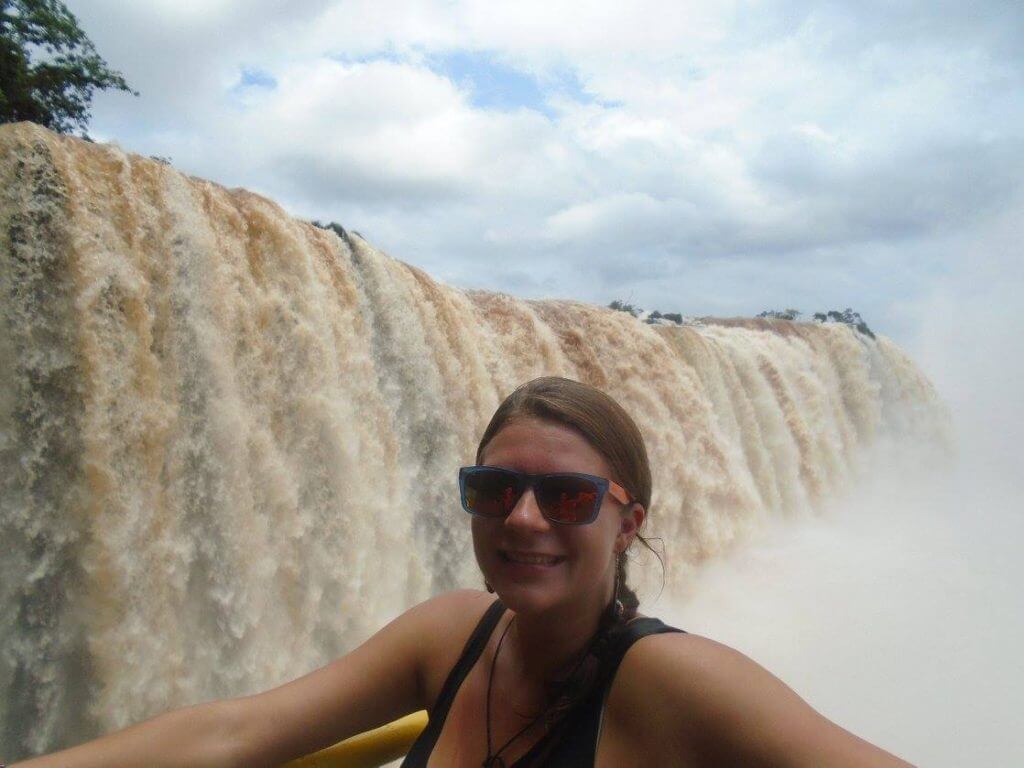 What is the DIFFERENCE between Argentine and Brazilian side of Iguazu falls?! Many people say that Brazilian part is nothing compared to Argenine part. Well, I must admit that the emotions while watching the Argentine part can be stronger BUT I loved Brazilian part, too. For me, Brazilian side´s highlight is to "watch and observe the waterfall" while Argentine side is to "experience the waterfall" as you can get very close to falls. Waterfall Foz Iguazu is simply breathtaking and can´t be compared to any other waterfall I have ever seen in my life…
PRACTICAL TIPS on VISITING IGUAZU
The entrance fee to Iguazu in Argentina was 260 pesos while in Brazil it was $60 real. BUT you can pay in dollars or Argentine pesos in Brazil, too. So you can keep your last Argentine pesos for the entrance in Brazilian part of falls.
Those who are coming to Brazilian Iguazu with a BACKPACK, you can leave it in a locker with a price of $30 real (around 8 euro). Pretty pricy, right?! But if you want to continue from there directly to Florianopolis (as I did), or other Brazilian big or small cities, this is the best way how to save some time & energy.
Also possibility of booking a day trip from local agencies which will organize your trip to both sides of Iguazu falls on a same day. I didn´t do it as I wanted to explore it by myself day by day but for those with time pressure, feel free. 🙂
Watch out of local animals called "COATIS" in both sides of waterfalls – They are everywhere! And they can be pretty aggressive and jealous when they see you eating… They will try to rob you and get everything you have in your hands 🙂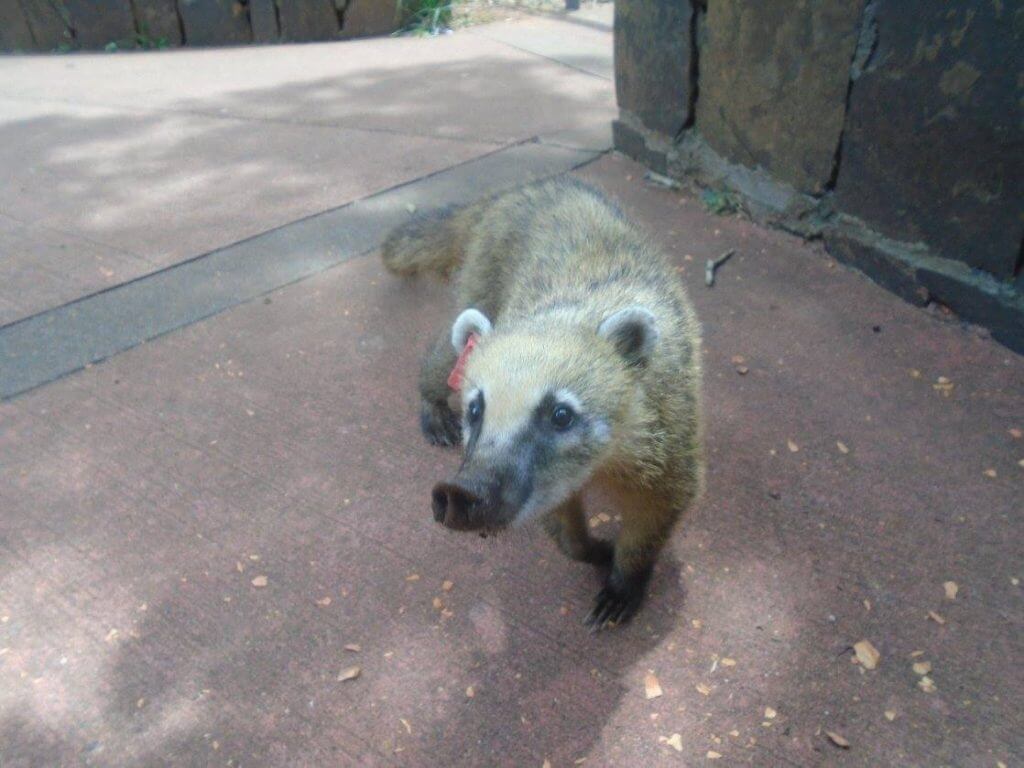 So what do you say about pictures of IGUAZU falls?! Worth visiting??? 🙂
SUBSCRIBE to MiliMundo
Please follow and like us: