Hits: 1260
Are you planning vacation but you don´t  know where to go? Are you looking for something exotic but safe at the same time? Place which won´t be overcrowded by tourists but at the same time it will be so beautiful that everyone wished to be there? Then I have found a great place for you. And for me. It is a Mexican island HOLBOX!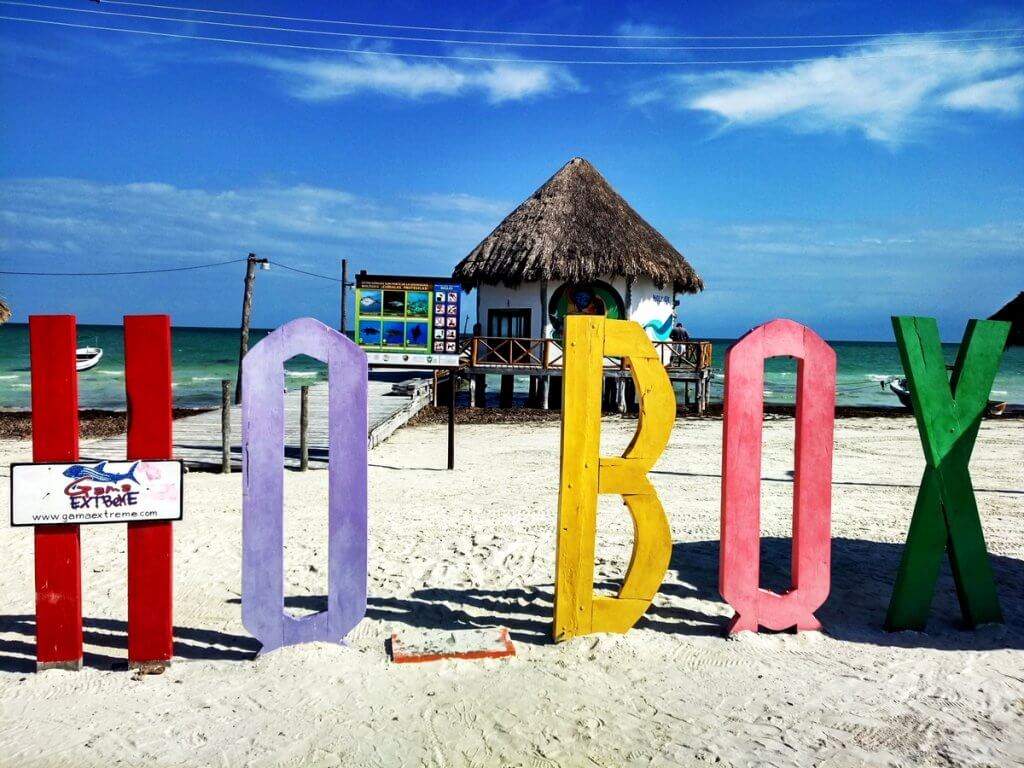 WHERE HOLBOX IS LOCATED
Holbox is a small, beautiful Mexican island located in the region of Yucatan, only few hours bus and ferry ride from famous Cancun.
HOW TO GET THERE: From Cancun terminal bus station take a bus ADO to a small village Chiquila (3 hours, 60 pesos) and from there a ferry to Holbox (30 min, 140 pesos).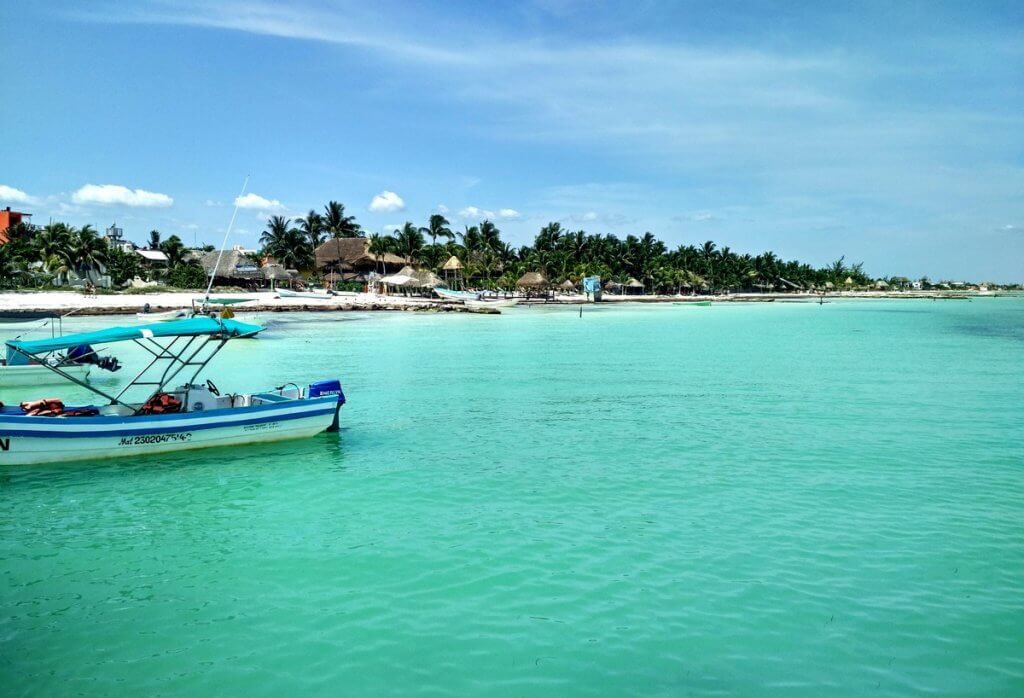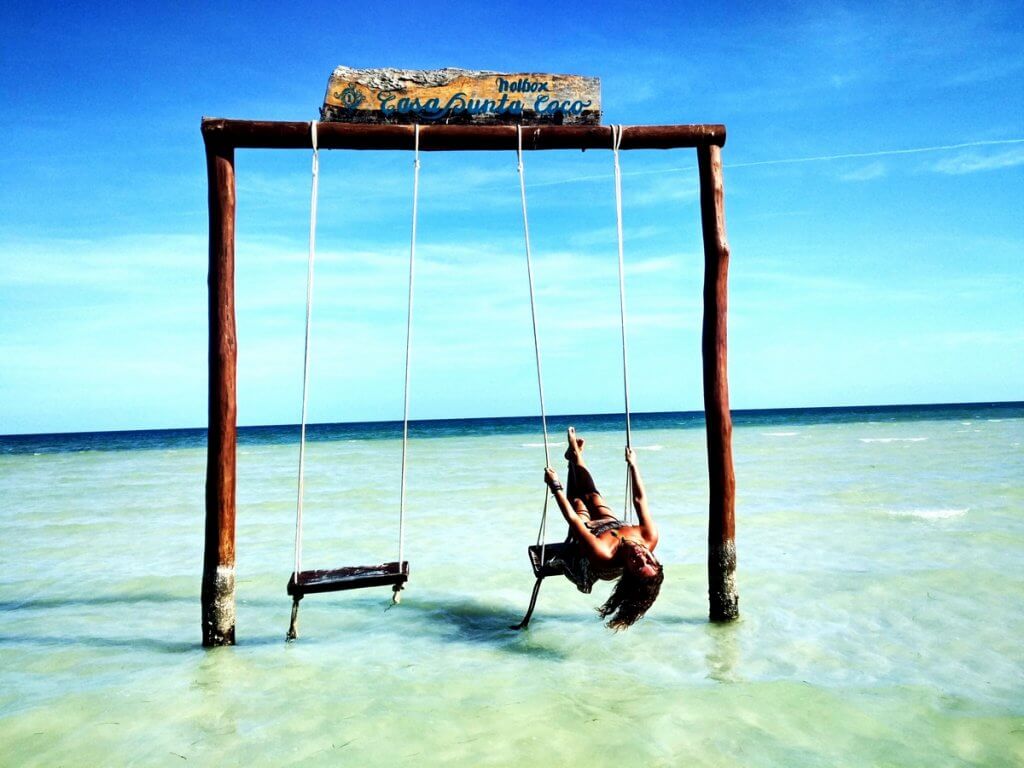 WHY HOLBOX IS UNIQUE
Because it is not very well known not only among foreigners but also among local people. I don´t say it is completely unknown. Not at all. But compared to famous Playa de Carmen or Cancun, you definitely won´t find that many tourists in Holbox.
Sea is so shallow that even after 100 metres it will be till your knees. From the distance it looks like you walk on the sea. Holbox is actually a place to relax. Just imagine yourself in a hammock directly in the sea with some nice margarita in your hands. How does it feel? This was the way how I spent my last 4 days of my 4 month crazy backpacking journey. Like a queen! 🙂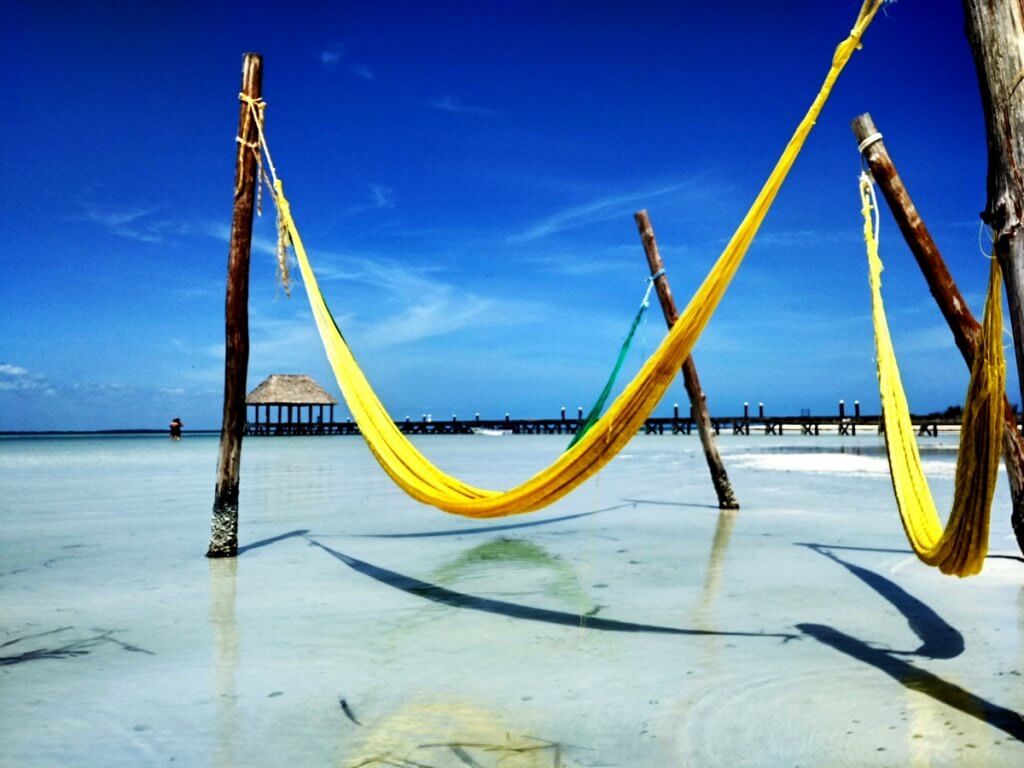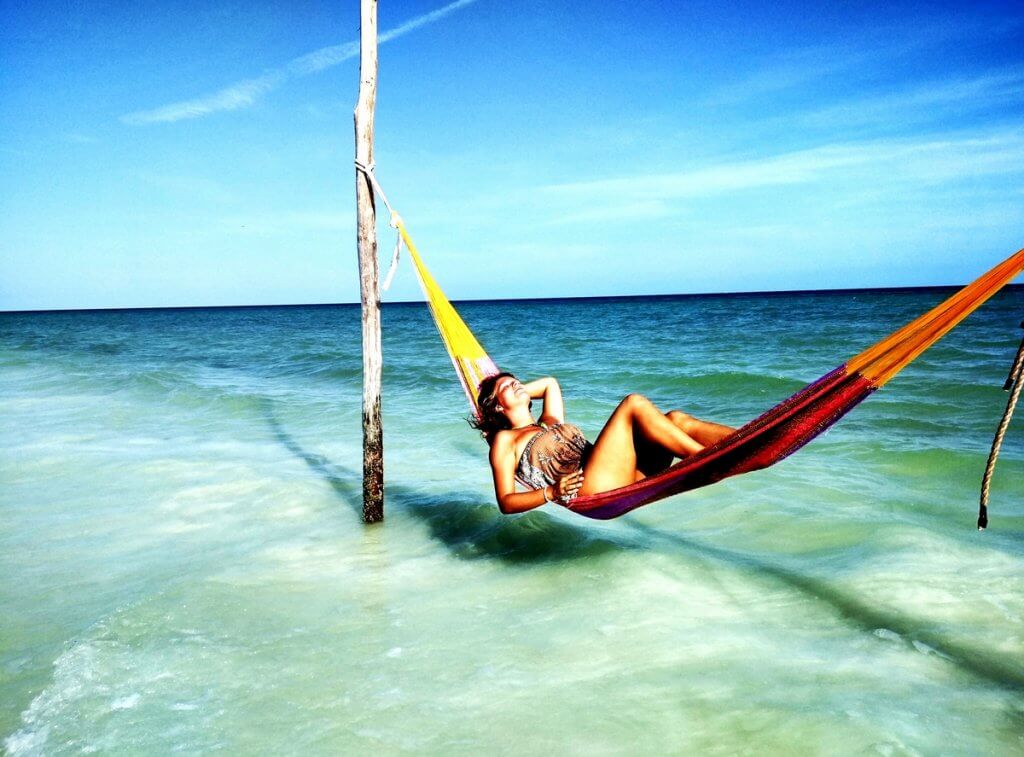 WHERE TO STAY IN HOLBOX
You will find more options where to stay in Holbox. You can google it out through booking.com or Airbnb. I was lucky and thanks to friends of my friends I got to book an amazing apartment for great price. Exactly 500 pesos per night (around 25 dollars) while the normal price would be double. The apartment has a large bedroom, bathroom, living room and kitchen. And it was super close to the beach.
Info about the apartment: name KAREMAR, contact on owner: +521 984 114 7101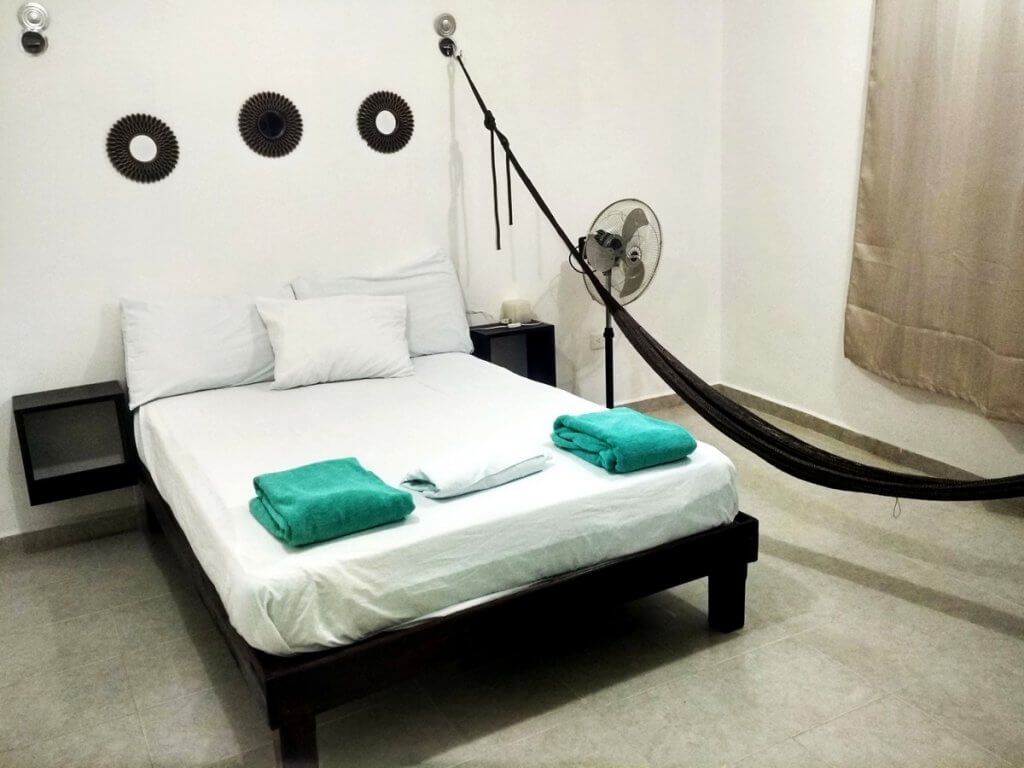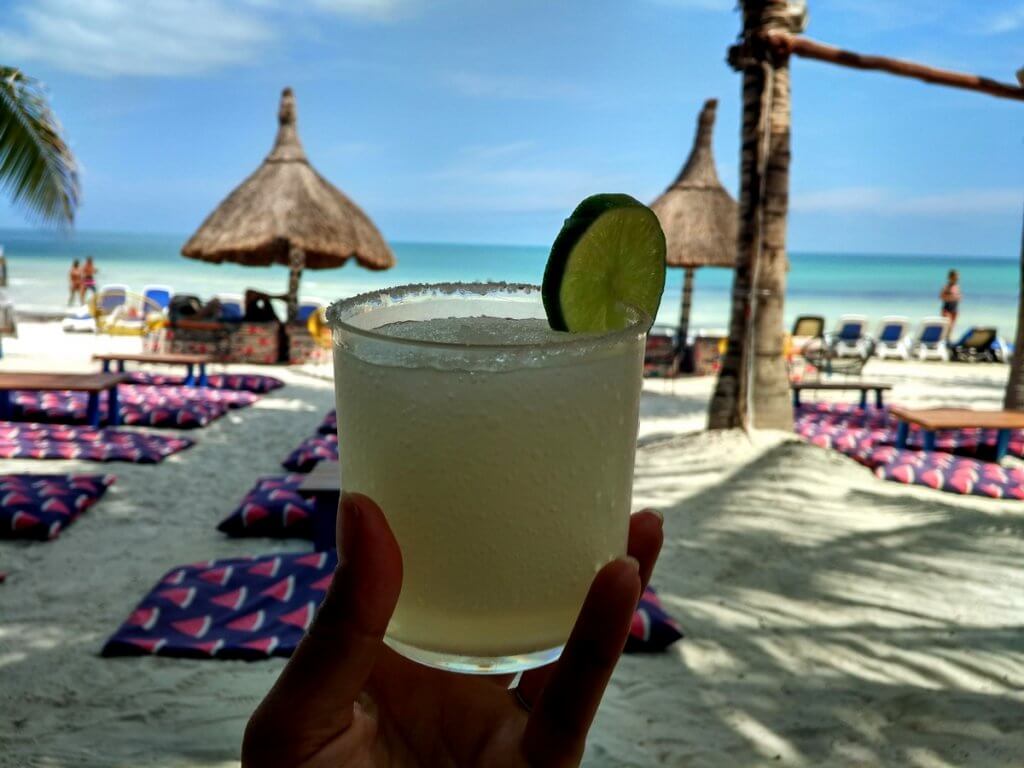 WHAT TO DO & SEE IN HOLBOX
Relax, relax and one more time relax. Usually, I am not a beach person and I can´t spend a lot of time on a beach. However, after those crazy 4 months of backpacking through Central America, this was exactly what my body and soul needed. To relax, sunbath, drink a lot of margaritas, enjoy good food and company.
In the evenings you can go for parties where you find as latino hits as house and techno music. There are many options of nice restaurants and bars so you won´t die of hunger. 😉
If you are fan of organized excursions, you will find few tour operators in Holbox which will organize you day trips on boats to the surrounding of the island. Or you can rent a jet-ski and experience some water adventure.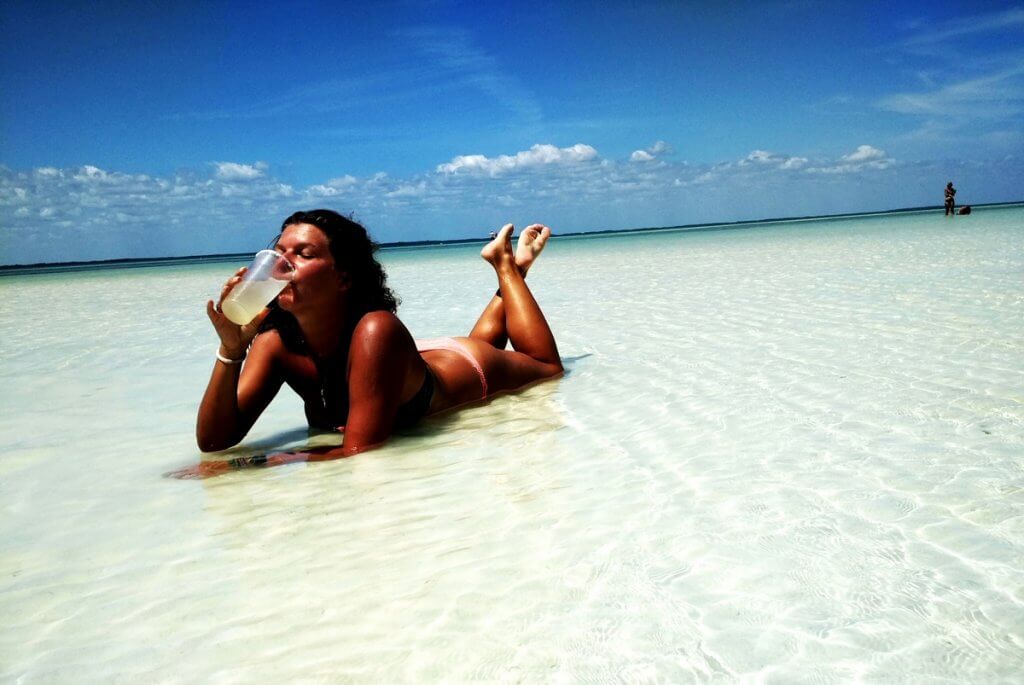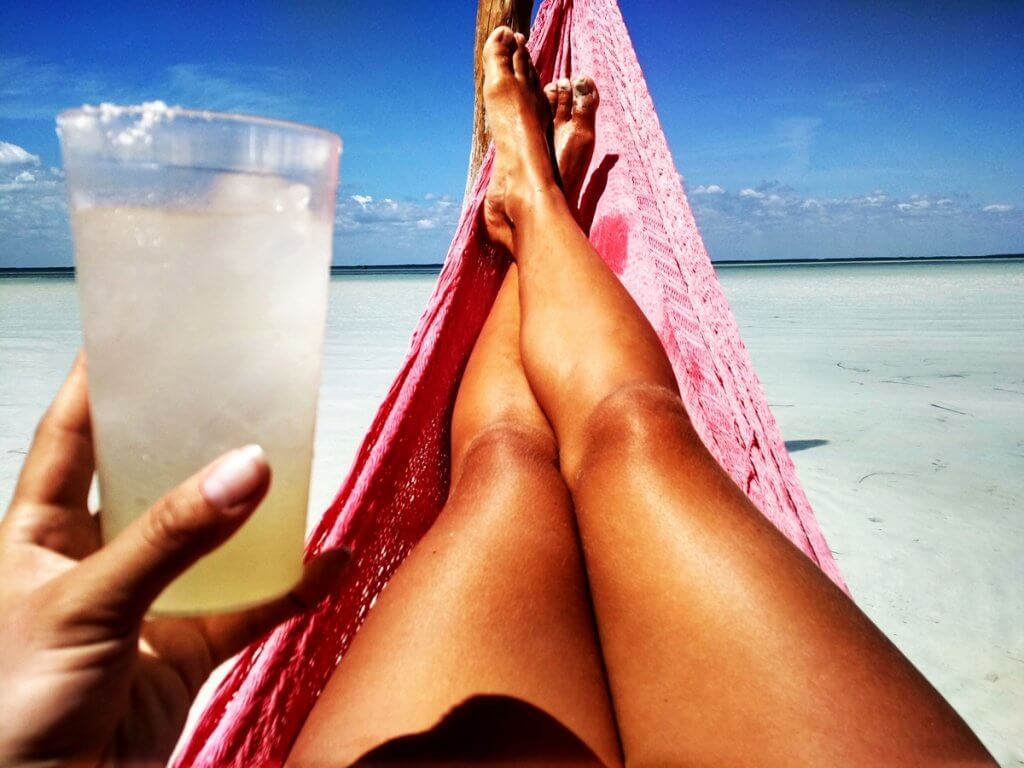 So what do you say my dear MiliMundo readers? Would you spoil yourself with vacation on Holbox island?
If you wish to receive my latest articles on your email, sign up below.
And if you want to contribute for 2018 MiliMundo travels, don´t hesitate and do it now. 🙂
And if you are interested in articles on CENTRAL AMERICA – click HERE. On SOUTH AMERICA click HERE. 🙂
PS: Looking for great travel insurance with great prices? Insurance which you can book even when your journey has already started? Have a look at The True Traveller. I am more than happy with them. 🙂

Please follow and like us: