Hits: 1572
Costa Rica is a rich country when it comes to national parks, rainforests and volcanoes. I was amazed by its greenery from the first day. And in this article I would like to describe you my experience from my magical walk through the rainforest of Mistico Arenal Hanging Bridges Park.
First of all, Mistico Park is located close to famous town of La Fortuna, northern part of Costa Rica. Super close to the breathtaking volcano Arenal.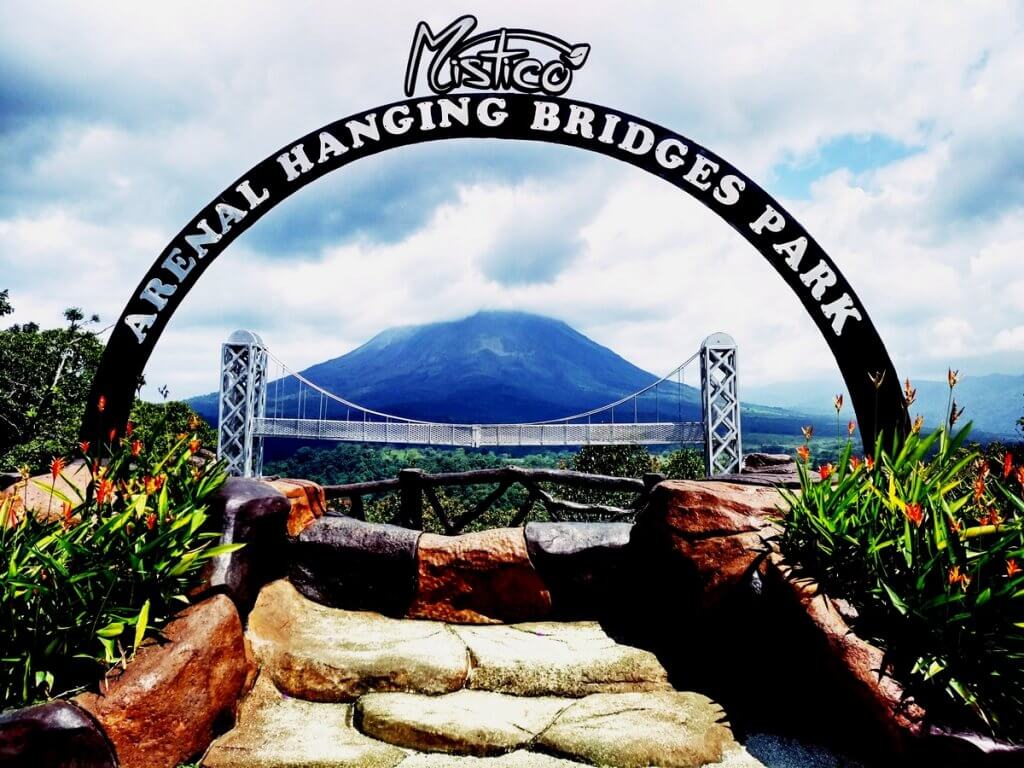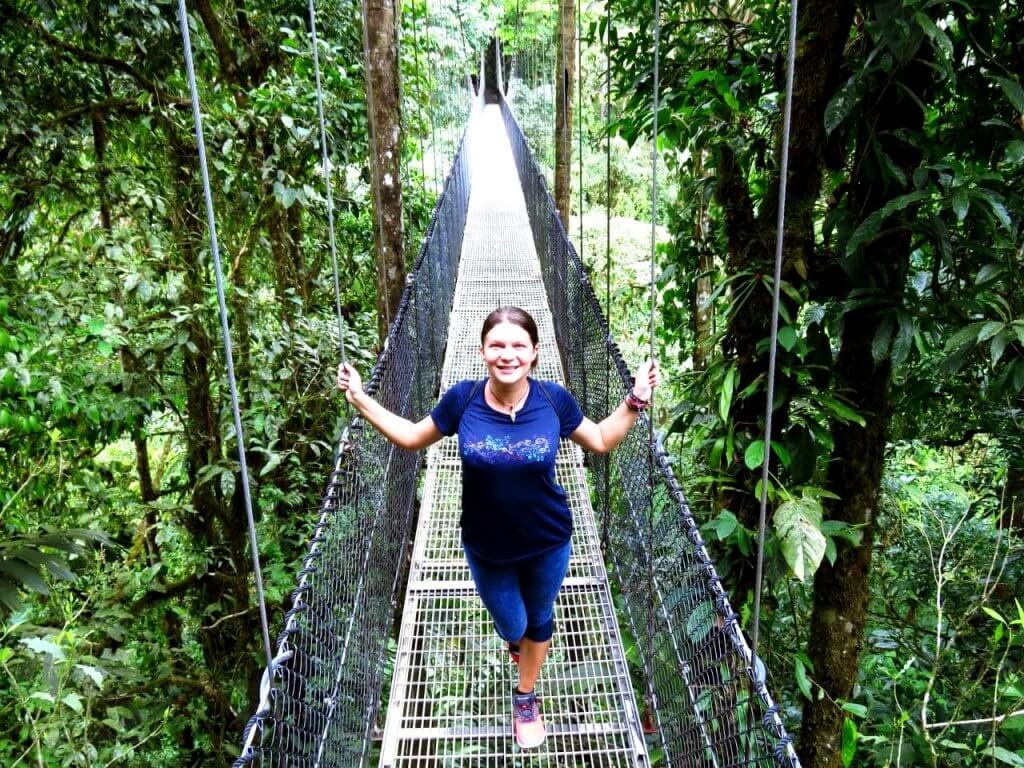 So how was my walk through the Mistico park? Why do I call it magical? Because it simply is magical. Already at the entrance of the park I noticed great spot with heading "Mistico Arenal Hanging Bridges Park" with an amazing view over volcano Arenal. On this day, I was lucky to have great company – three local friends, my "VIP" guides who are as passionate about nature and animals as I am about travelling (so you can imagine 😉 ). Also thanks to them I felt like I was in a paradise in Mistico.
We were walking through the rainforest of Mistico for few hours, making short stops every while in order to explore its hidden beauty. Beauty such as plants, trees, birds, snakes, frogs, even bats … We were able to hear and observe monkeys, little hummingbirds and many types of spectacular birds which were almost invisible. However, they didn´t escape from the sharp sight of my VIP guides who were wearing their professional equipment through which we were able to see so many details. We took many beautiful photos of the animals which I wouldn´t be able to take with my phone. For that I am more than grateful.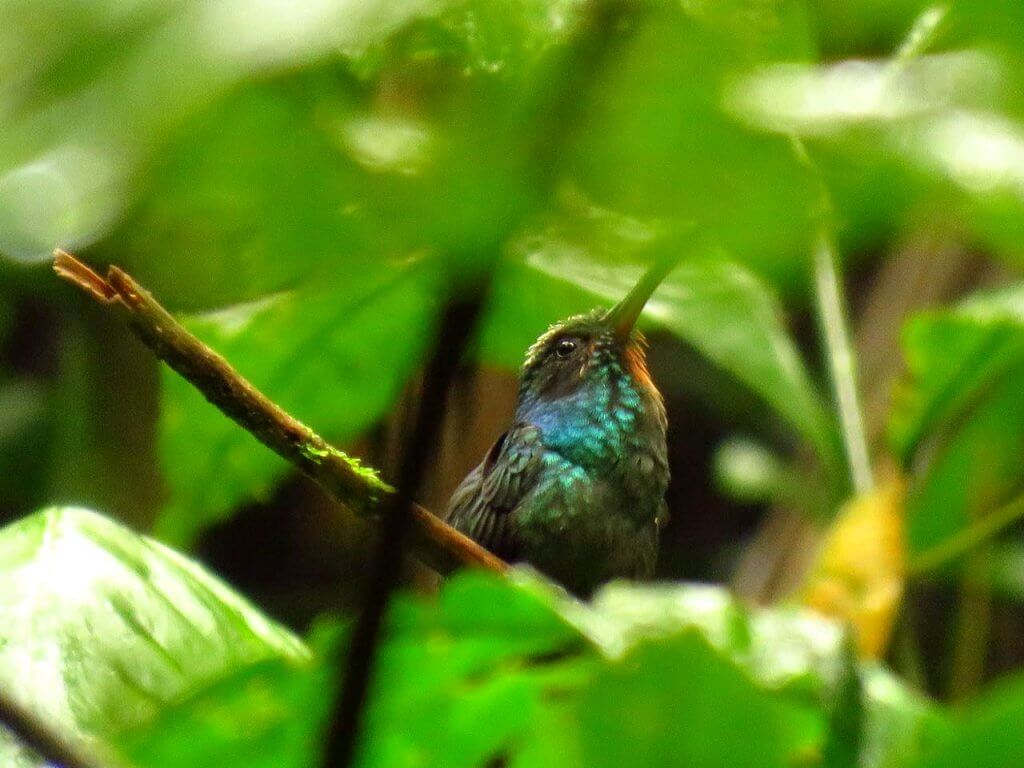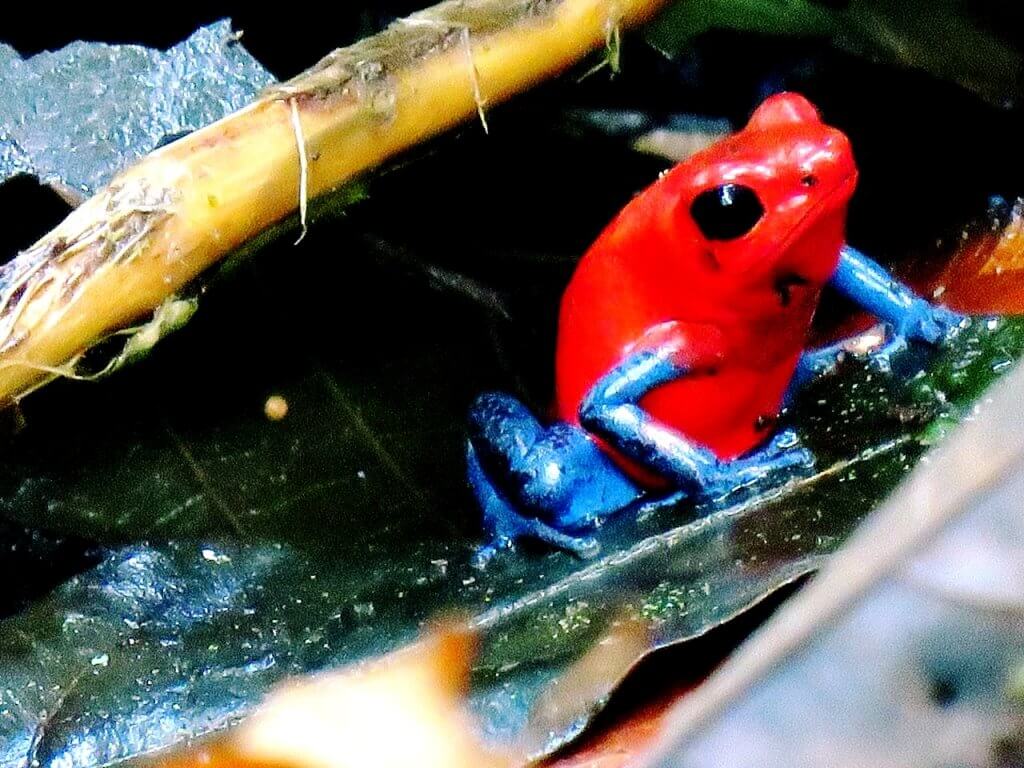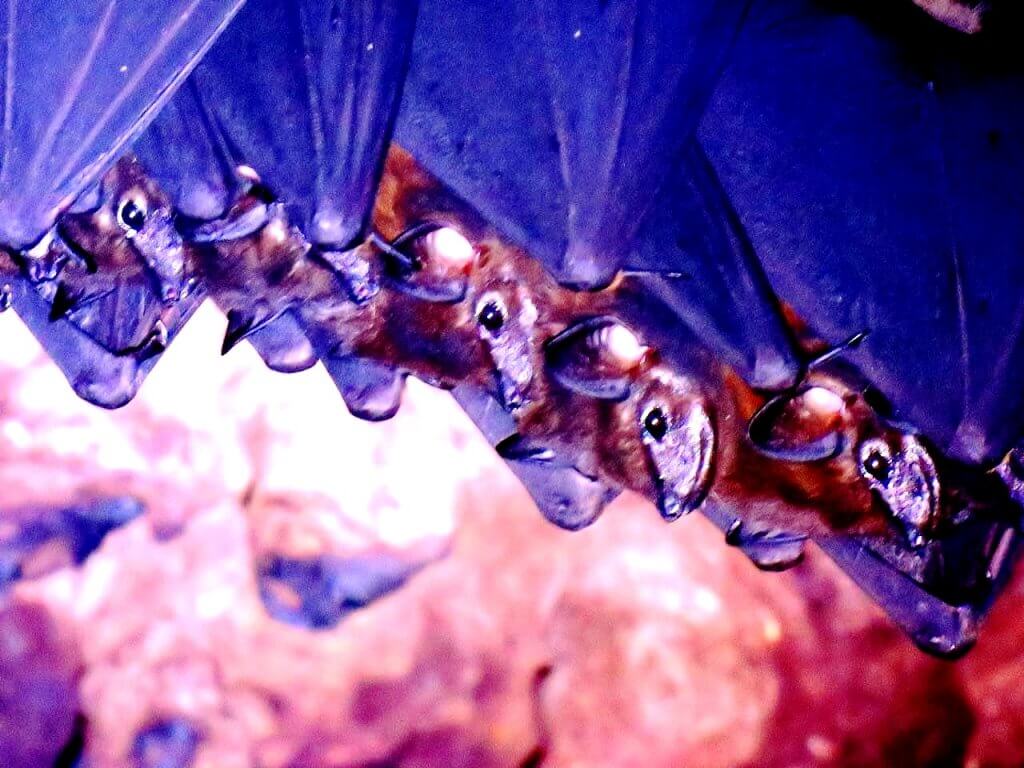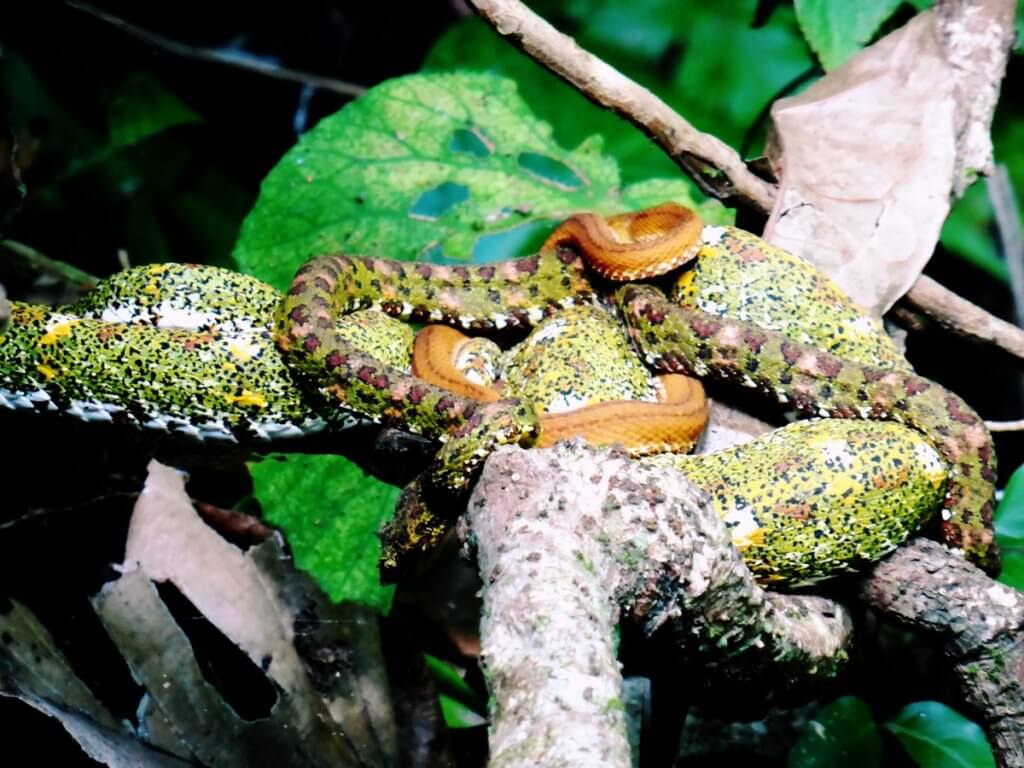 And do you know what another interesting part of Mistico magical walk was? Its hanging bridges. More specifically 6 hanging bridges of different heights. Heights from 24 to 45 meters. And I am crazy about the heights. I love it. So walking through the hanging bridges of Mistico was an unforgettable experience. At the same time I was happy to observe the green surrounding of the rainforest, listen to birds, simply experience magical atmosphere of this place …
Diego, Aaron & Alvaro – muchas gracias for a magical guided tour through the rainforest of Mistico. It was a great day full of joy, breathtaking views over volcano Arenal, exploring animals and walking through adventurous hanging bridges. Muchas gracias MISTICO.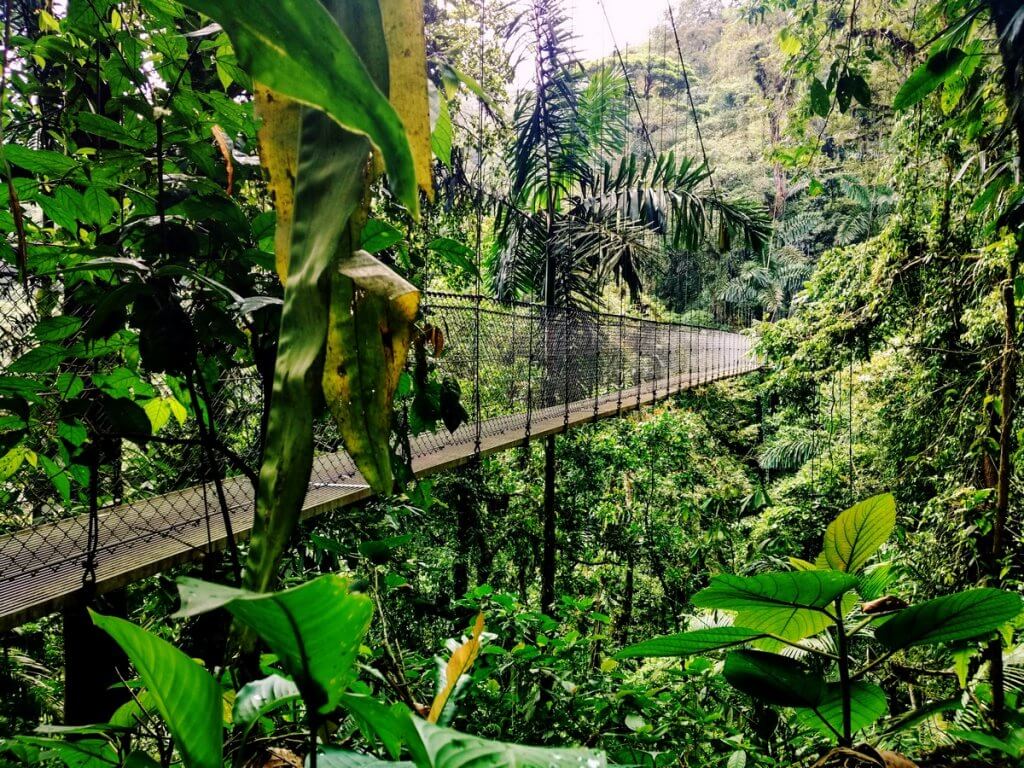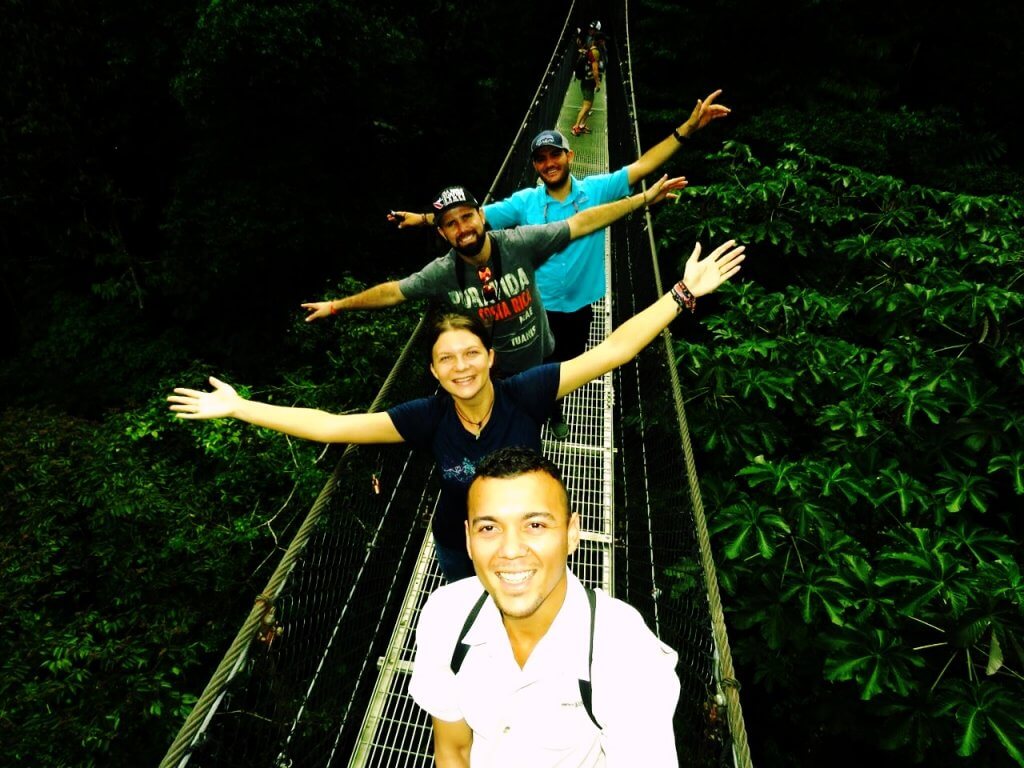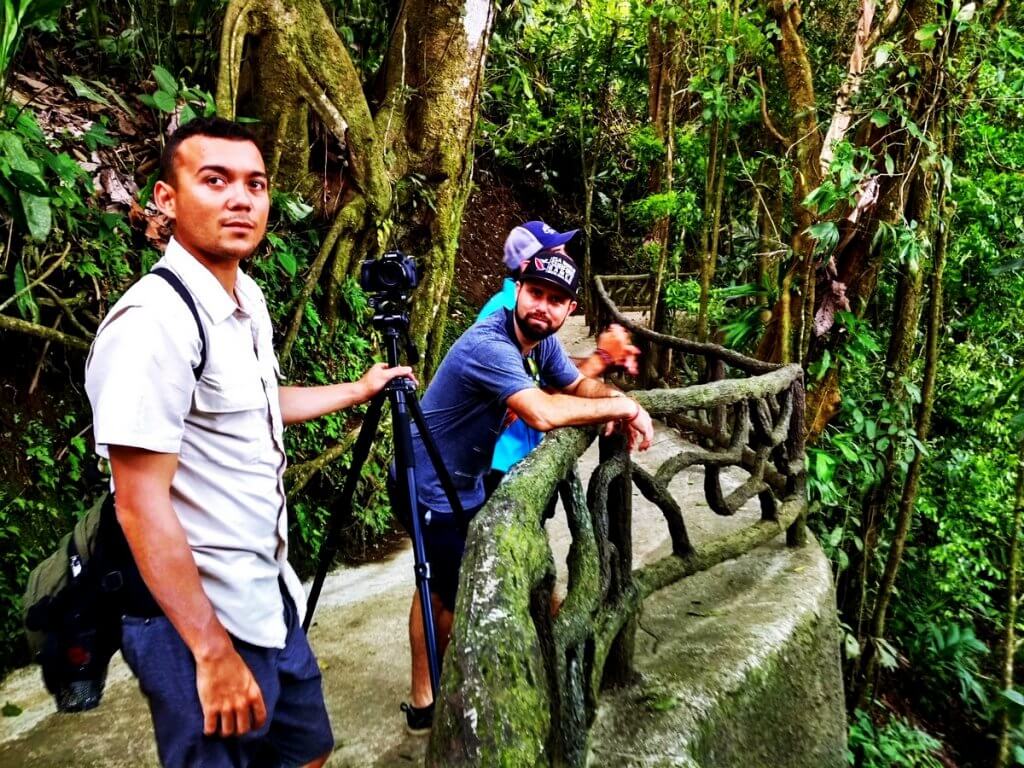 PRACTICAL INFORMATION
Price: official entrance fee is $26 for foreigners & $15 for locals
How to get there: own car, taxi or via booked tour from La Fortuna
Extra Tip: I recommend to book a guided tour. You feel the difference if you walk through the rainforest alone or with someone who knows it perfectly. I would have never ever seen all the animals which I saw if I had been there by myself. Guided tour costs $38.
So my lovely MiliMundo readers, what do you say about my magical walk through Mistico park? Who would be IN for such walk? 🙂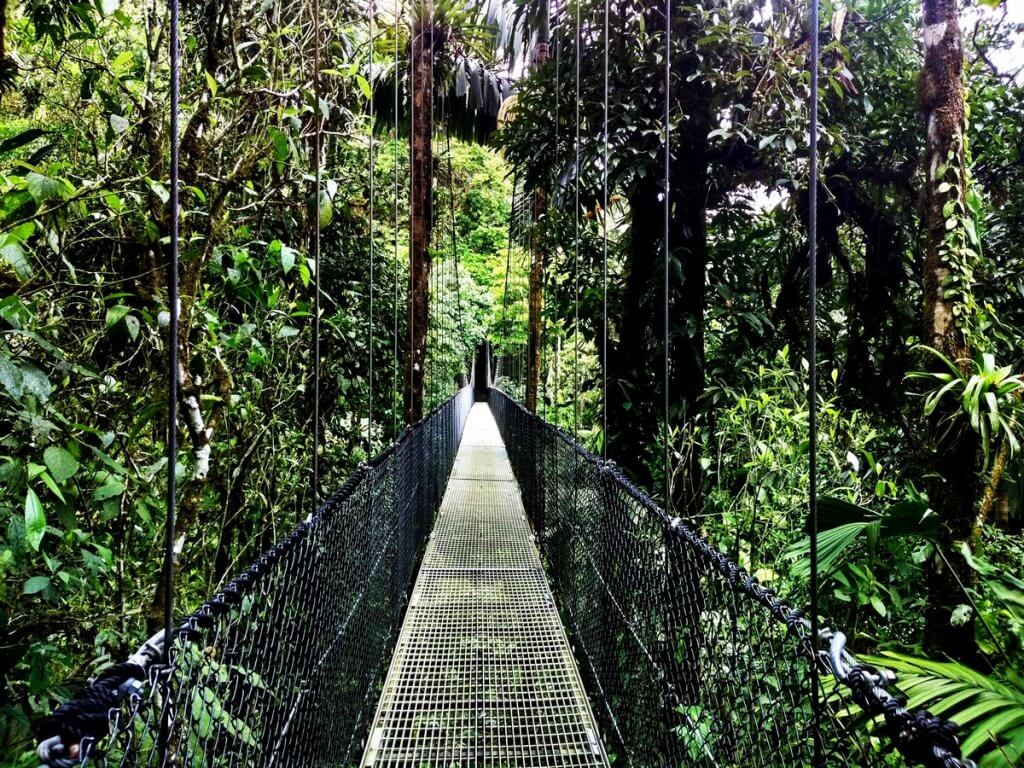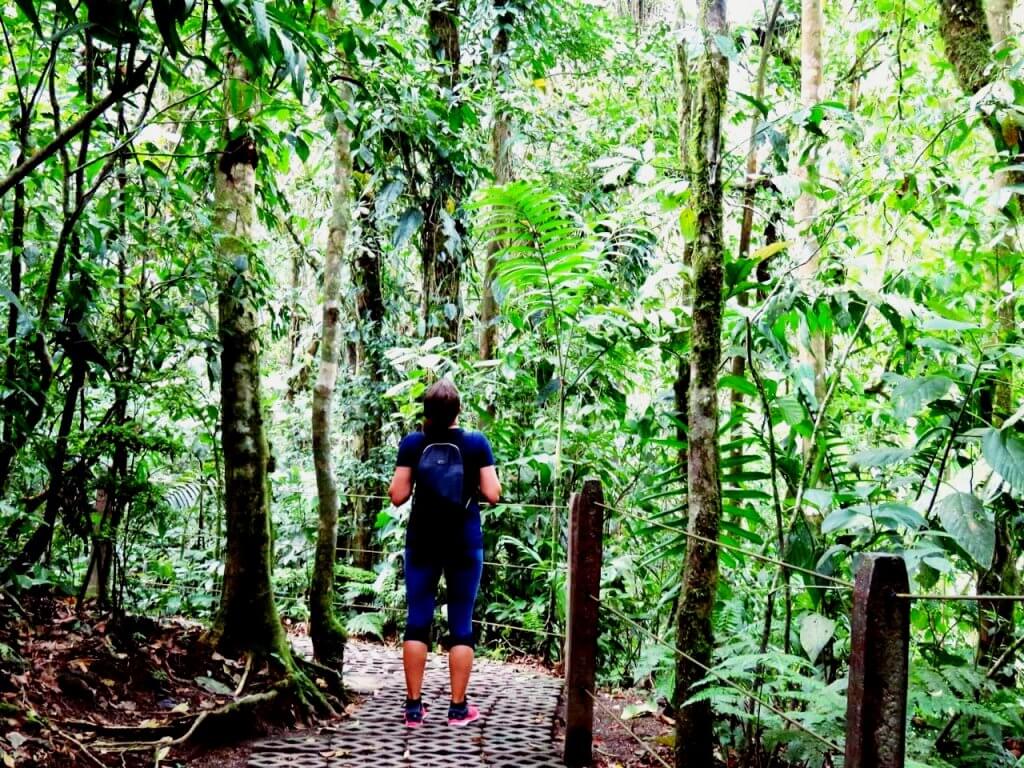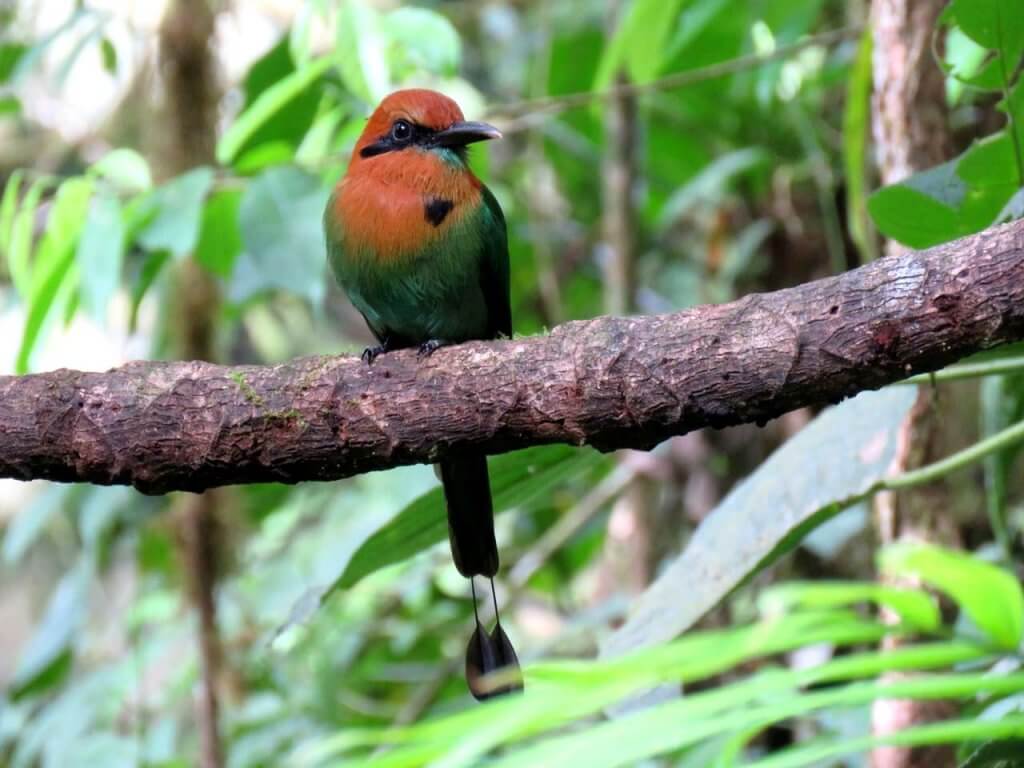 For more information on Arenal Hanging Bridges, feel free to click HERE.
If you wish to receive my latest articles on your email, sign up below.
And if you want to contribute for 2018 MiliMundo travels, don´t hesitate and do it now. 🙂
And if you are interested in more articles on CENTRAL AMERICA – click HERE. On SOUTH AMERICA click HERE. 🙂
Please follow and like us: