Hits: 864
I remember the day when I arrived to La Fortuna. It was supposed to be my last stop of my travels through Costa Rica. The last place before I left for Nicaragua. My plan was to stay there for 3 days. I ended up staying for 3 weeks. How´s that?! Because La Fortuna is a town which made me fall in love immediately and the idea of leaving it before fully exploring it was not an option …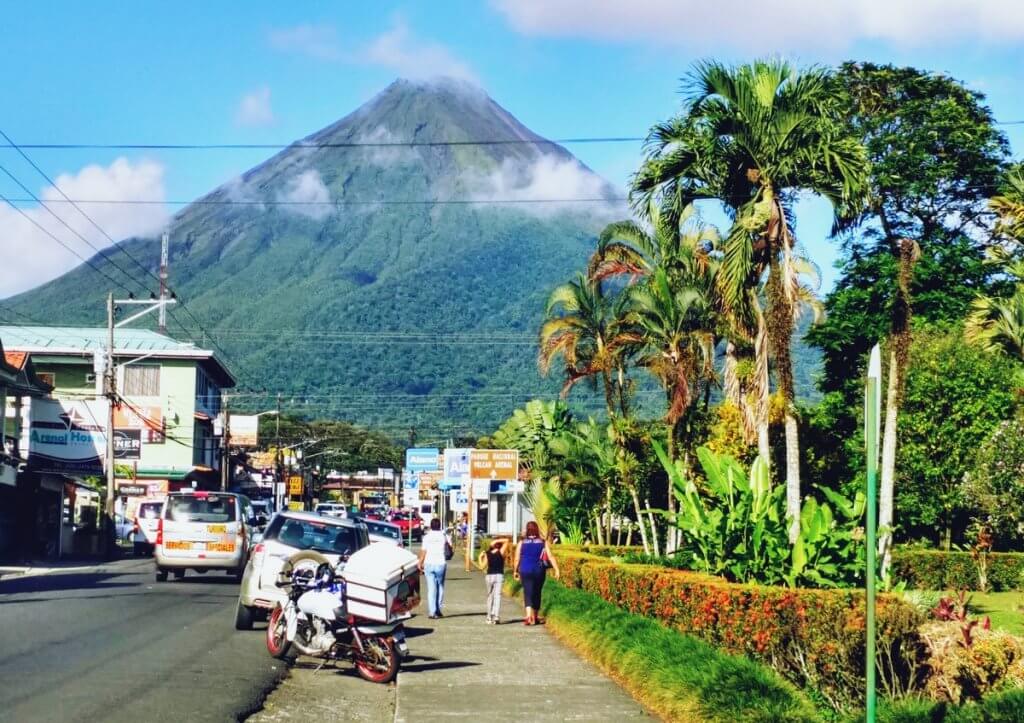 VOLCANOES AROUND LA FORTUNA
The first thing which took my attention after arriving to La Fortuna was a breathtaking volcano Arenal. This volcano with the altitude of 1670 metres took my breath away and I fell in love with it. It was the love at the first sight. Although it is illegal to hike up this volcano (because of safety reasons), I know it is possible with fully experienced locals who will show you the safe way up & down while also exploring Cerro Chato. But of course, it might me super risky and dangerous. 
I only hiked the valley of these two volcanoes with RED LAVA TSC where I worked as a volunteer for two weeks and I can highly recommend this tour operator.
I believe that this was not my last visit of La Fortuna and after I come back, I am planning to hike Arenal up. Don´t tell my mom. 😉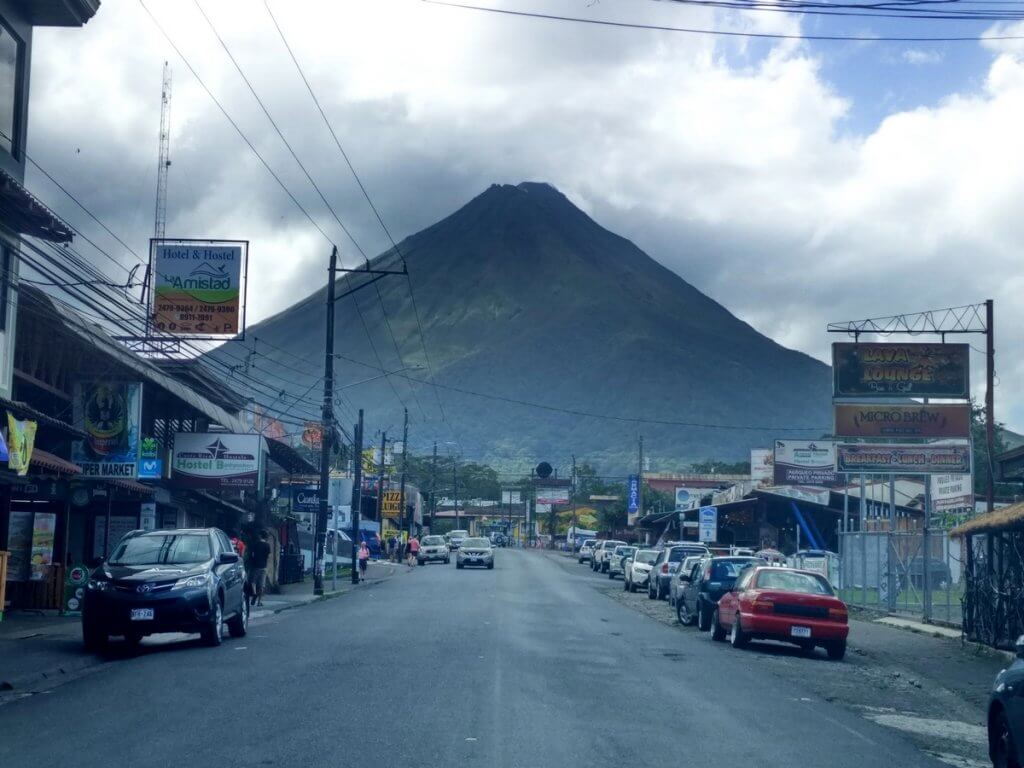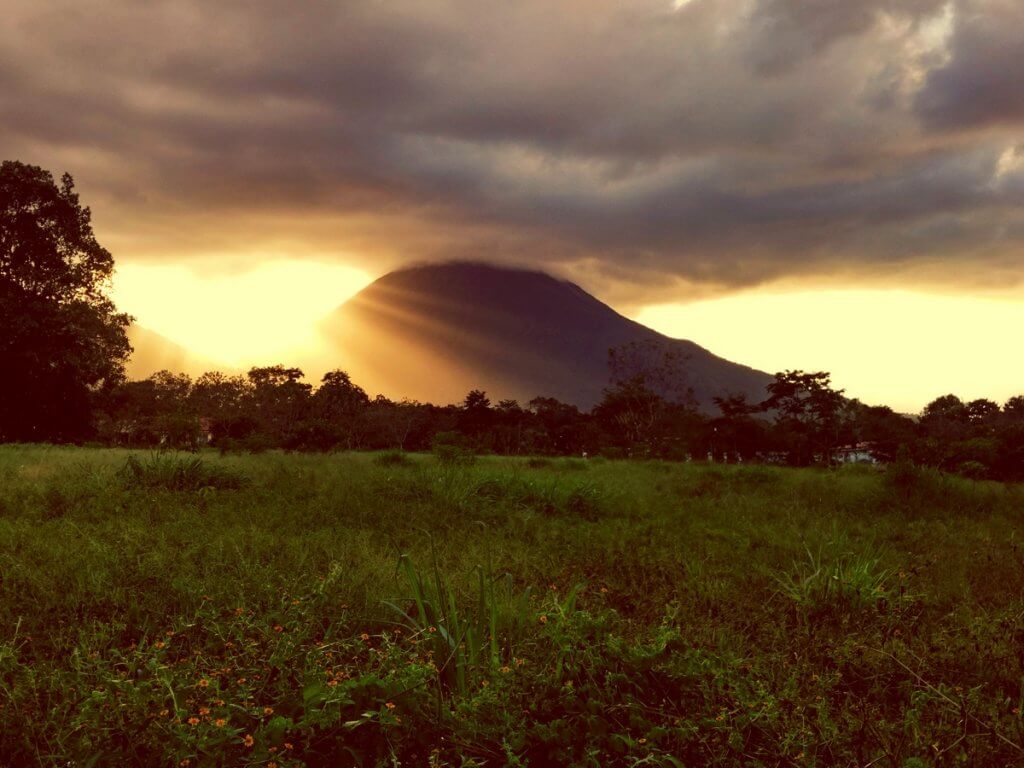 THERMAL SPRINGS AROUND LA FORTUNA
La Fortuna prides itself with thermal water springs coming up from volcanoes it has. You can visit many thermal spa places with pretty high entrance fees or you can go to hot river by yourself without paying anything. Well, only for the taxi driver. I remember that the first night in La Fortuna my couchsurfing host took me to hot river where I came back one more time… It is a super relaxing place. Just imagine lying in a hot spring, watching stars and being surrounded by rainforest. You feel the connection with nature. It´s an unforgettable experience …
RAINFORESTS AROUND LA FORTUNA
La Fortuna is a right place for nature lovers. Rainforests are all around this magical Costa Rican town. One of such is also Mistico Arenal Park where you can explore beauty of Costa Rican nature while walking through marvellous hanging bridges at the height between 24 and 45 metres. You can observe monkeys, birds, snakes, sloths … If you take a guide with you, he/she will explain you all the details about Costa Rican fauna and flora. Its hidden beauty. Trees, plants. Another great rainforest park is Park Silencio. Or you can simply go to "Salto", just outside of La Fortuna village where you can jump off rope from two small waterfalls.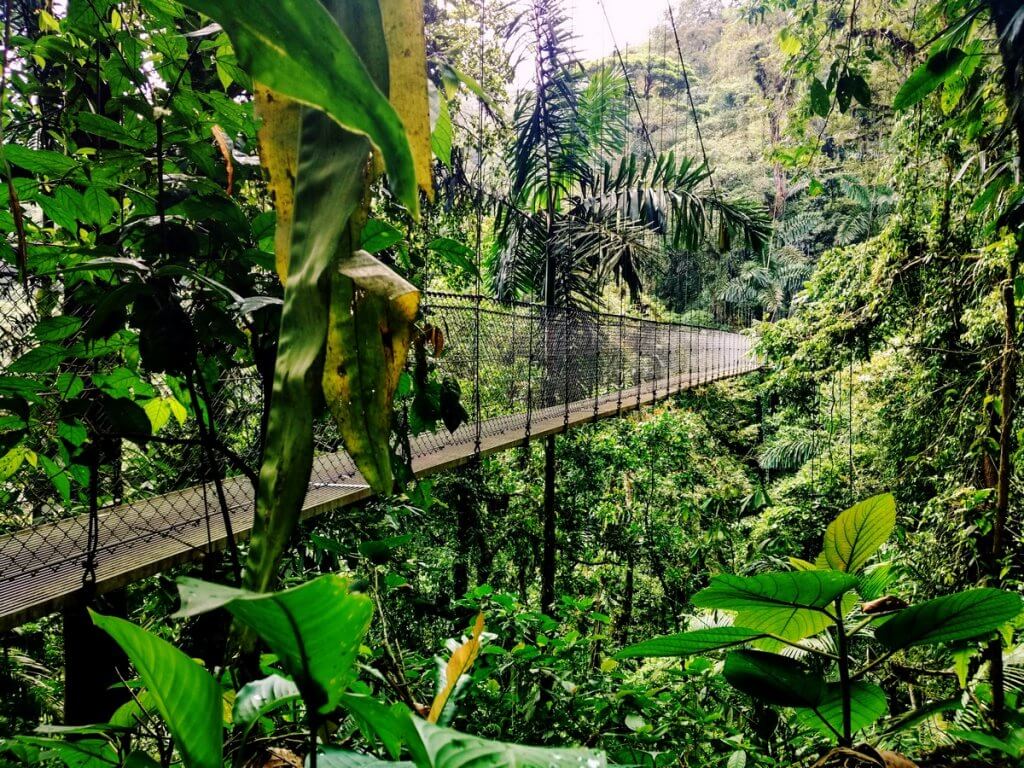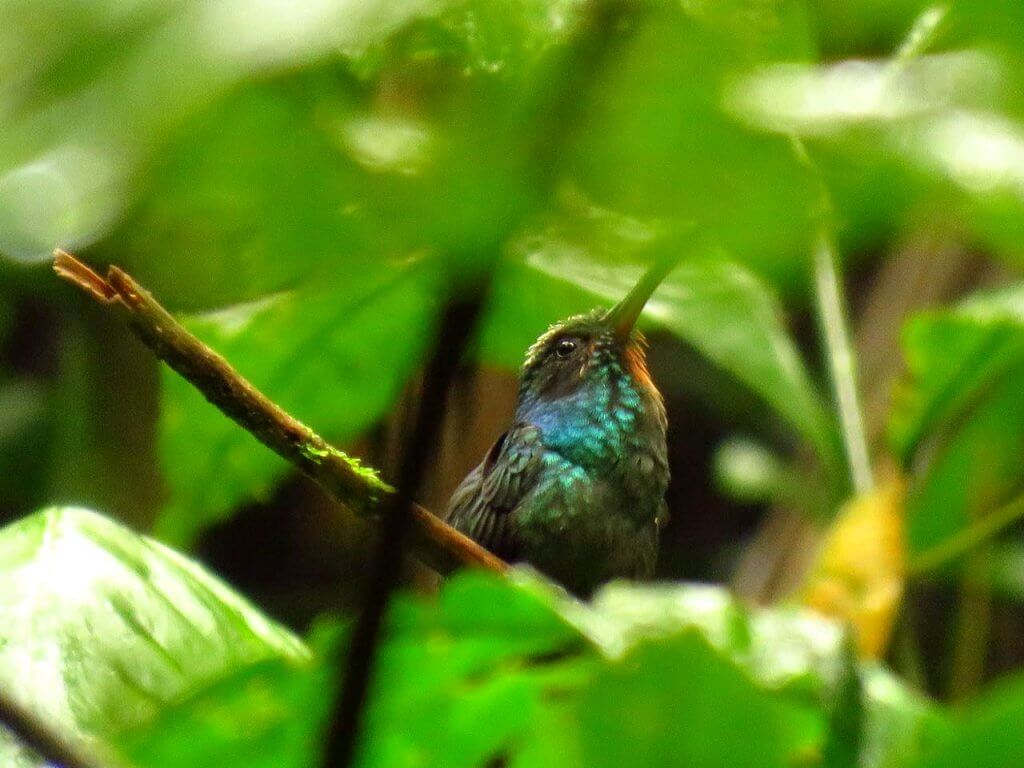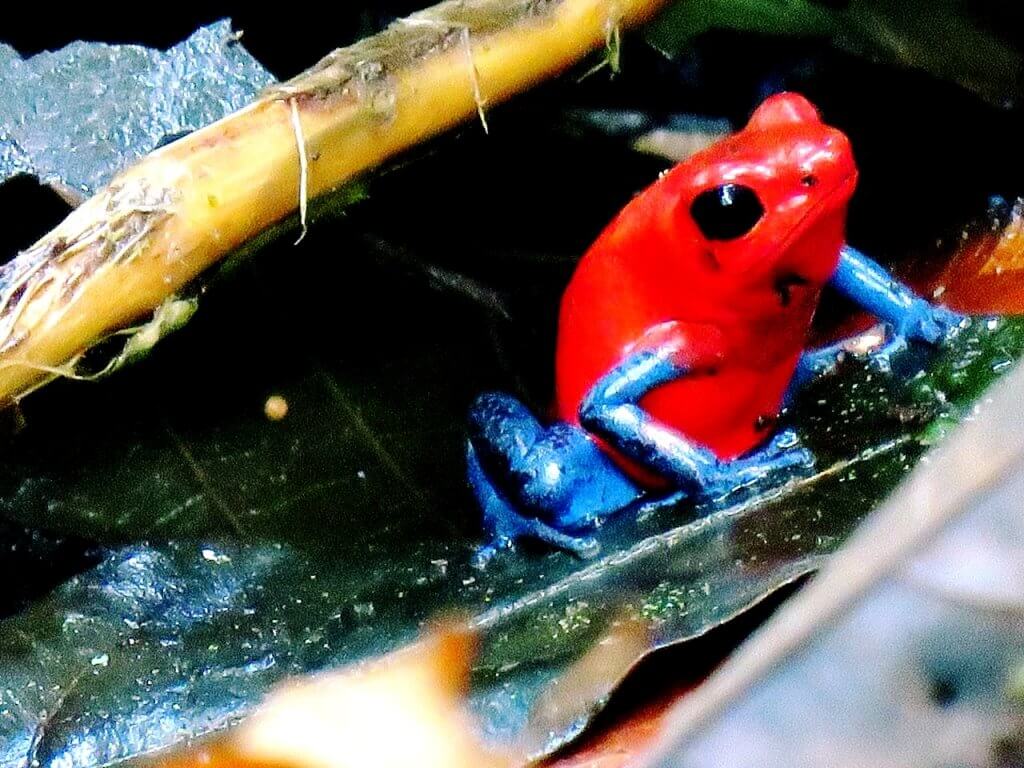 PEOPLE IN LA FORTUNA
La Fortuna didn´t make me fall in love only because of its breathtaking volcanoes, rainforest and thermal springs but also because of people. It´s a small town where almost everyone knows everyone. Town also full of foreign tourists as La Fortuna has a lot to offer. I was very lucky to meet my couchsurfing host and his crazy friends who are working in area of tourism. I spent a lot of time with them, hanging out around La Fortuna, partying like animals, enjoying Costa Rican gastronomy. They became my new family and I am happy that I am still in touch with them. I also got to meet amazing people in Red Lava TSC tour operator where I worked as a volunteer. I met super friendly tourists who I travelled with afterwards in Nicaragua. So yeah, people of La Fortuna are one of many reasons why I love this town and why I would like to return one day …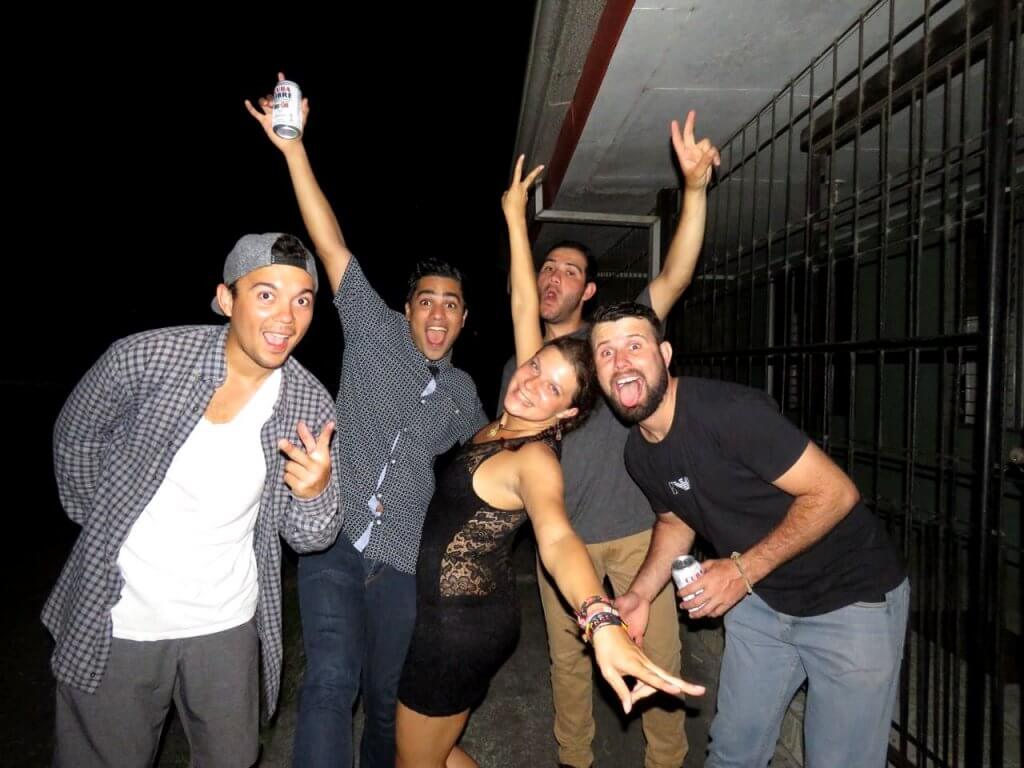 Nos vemos pronto chicos! Gracias por todo. 🙂 
If you wish to receive my latest articles on your email, sign up below.
And if you want to contribute for MiliMundo travels, don´t hesitate and do it now. 🙂
And if you are interested in articles on CENTRAL AMERICA – click HERE. On SOUTH AMERICA click HERE. 🙂
PS: Looking for great travel insurance with great prices? Insurance which you can book even when your journey has already started? Have a look at The True Traveller. I am more than happy with them. 🙂

Please follow and like us: