Hits: 1730
Ometepe is a unique island located in the interior of Nicaragua surrounded by LAKE Cocibolca. A the same time island Ometepe prides itself with two breathtaking volcanoes – Concepcion & Maderas. It is simply a magical island with very simple lifestyle and people who always carry a smile on their faces …  Moreover, my four days on Ometepe were also incredible because of great company of Slovak people. How is that?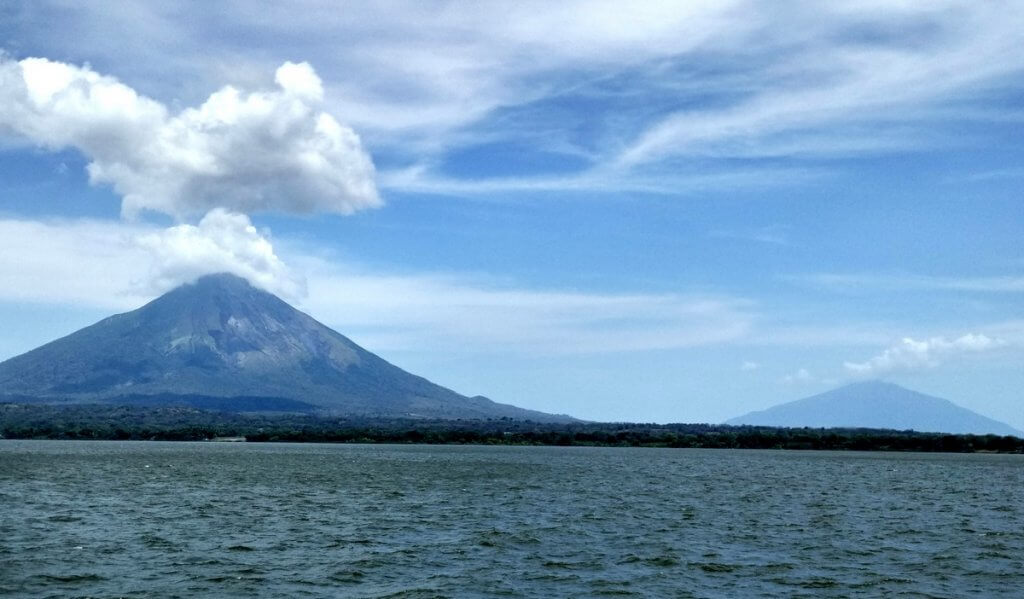 My friend who stayed in Nicaragua for 6 months recommended me a hostel Life is Good. It is a hostel located close enough to Moyogalpa and the owners are super friendly Slovak couple – Roman and Barbora. The price per night is 10 dollars in a shared dormitory with 3 or 5 other beds and this hostel is also famous for its delicious cuisine. Because Barbora and her mum Olga prepare delicious meals in the hostel´s restaurant. And freshly baked bread. 🙂
In this hostel I also met Tono – a cool guy working in a hostel who gave me all day ride on motorbike across whole island. Another Slovak couple and four Slovak guys who spent most of the time with me. Well, keep reading and you will find out about our adventures on Ometepe island.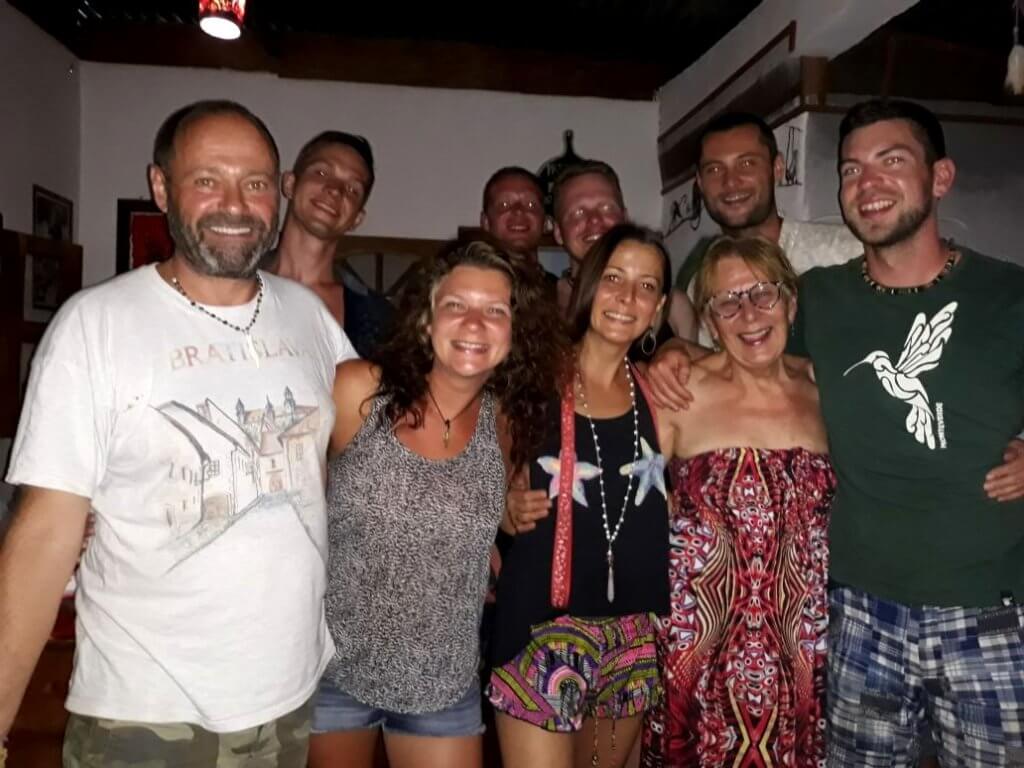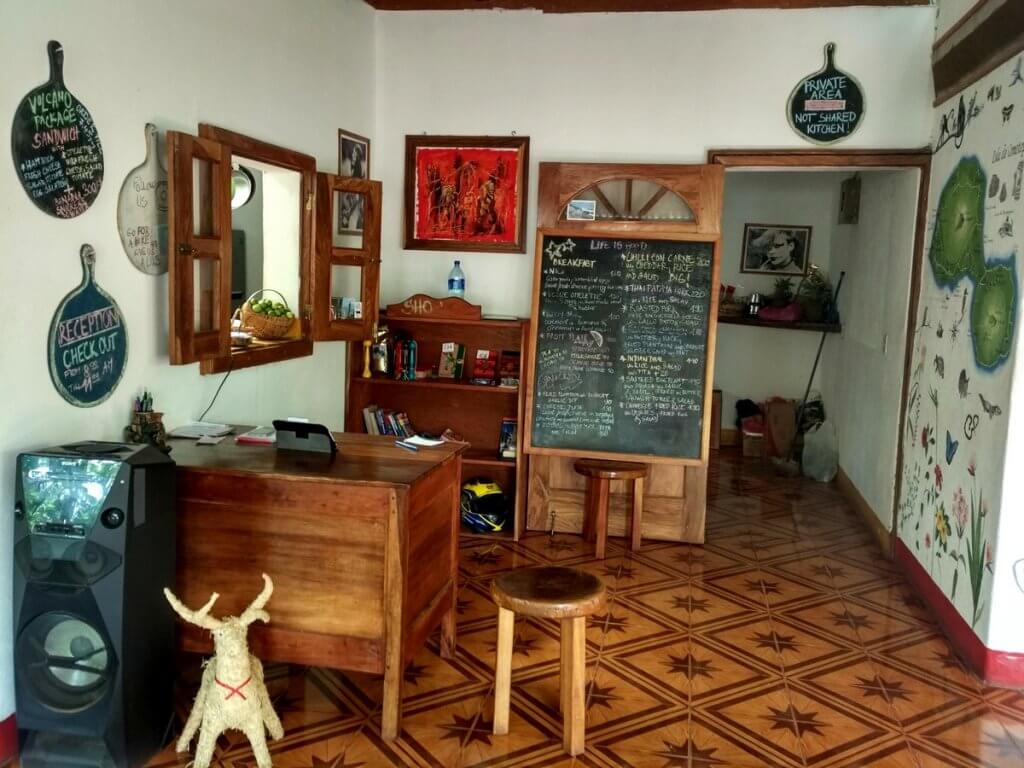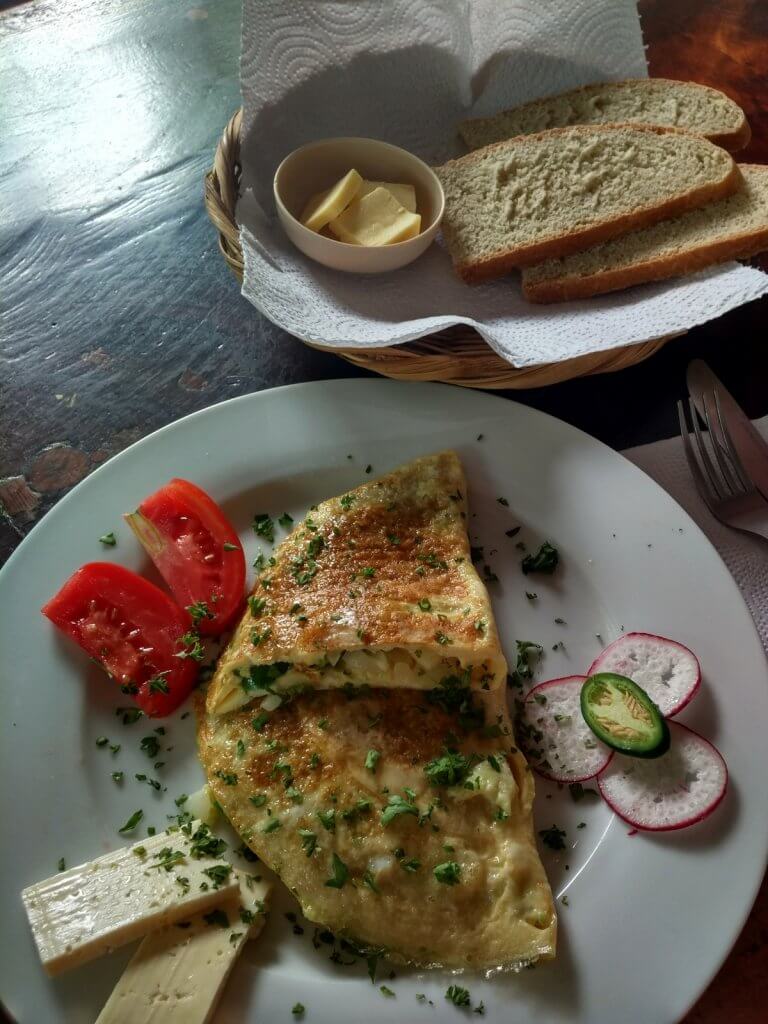 KAYAKING ON RIVER ISTIAN ON OMETEPE
Unplanned kayaking on river Istian on Ometepe island has been my favourite activity. My new  Slovak friends rented a pick up and took me for kayaking on the other side of the island, close to Merida. At the end we did kayaking guided tour with bullsharktours@gmail.com – price varies between 15 and 25 dollars. Also depends on your negotiation skills. 🙂
But honestly, this kayaking is worth it. It was like from National Geography. The surrounding was breathtaking with the views over both volcanoes. Guide was pointing all the animals living on the island and in the area of the Istian river. Simply amazing. Just have a look at photos and you will understand.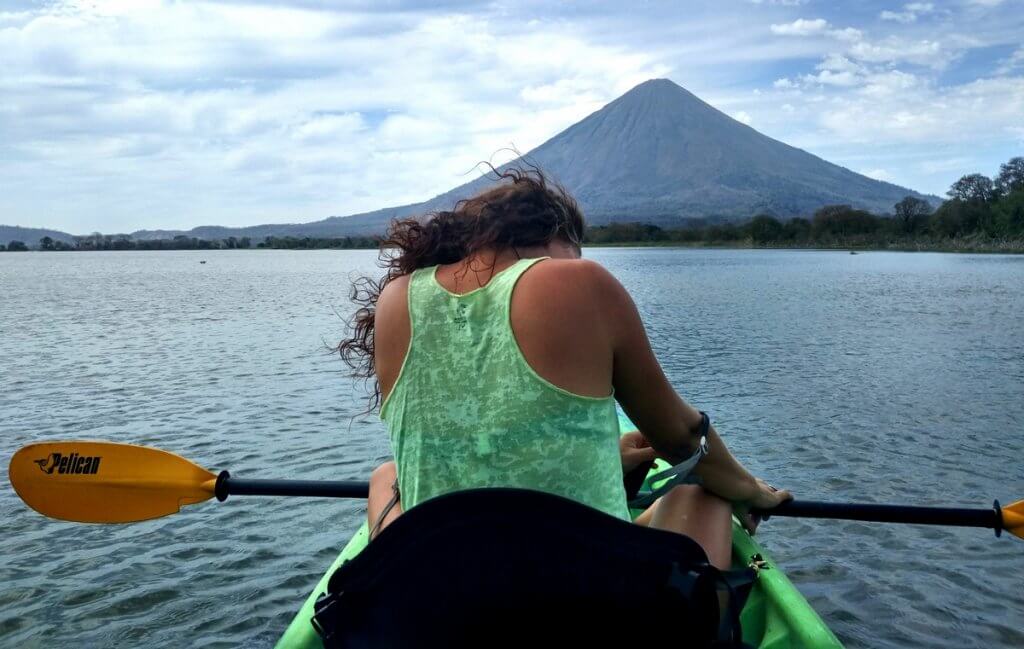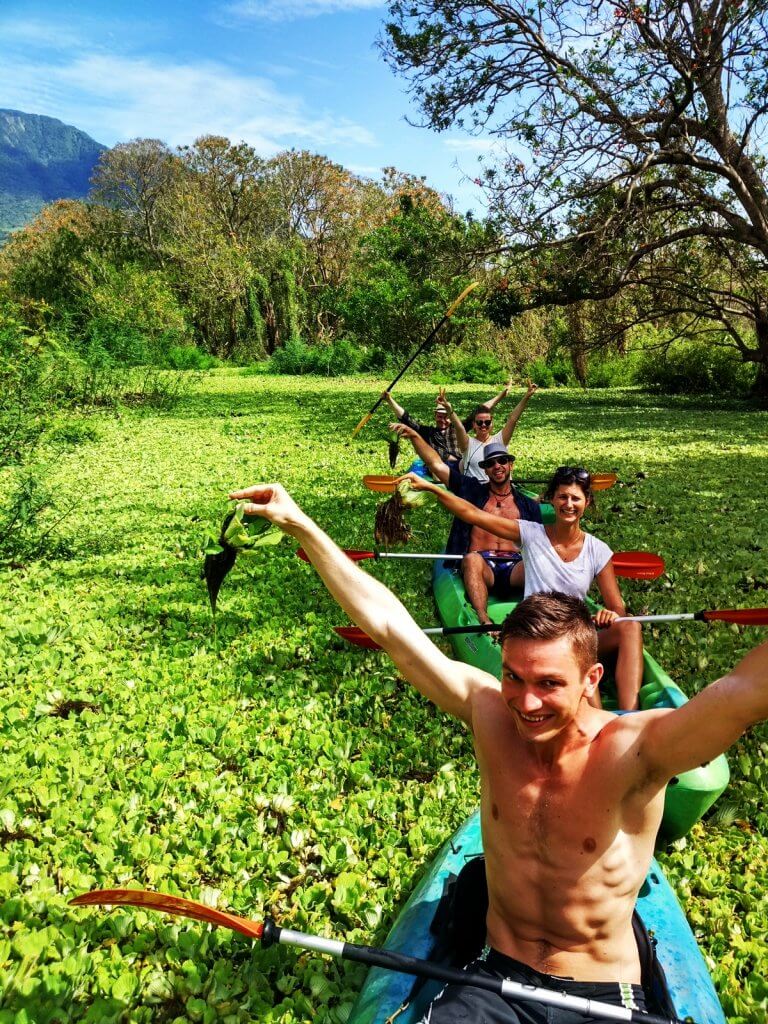 VOLCANO CONCEPCION HIKE
I have written about this extreme active volcano hike a separate article because it deserved it. That is why click HERE and find out more about this crazy Concepcion hike with Green Expeditions Ometepe. One of the best hikes I have ever done. Moreover, it was my very first active volcano hiking – it will always stay in my memory. 🙂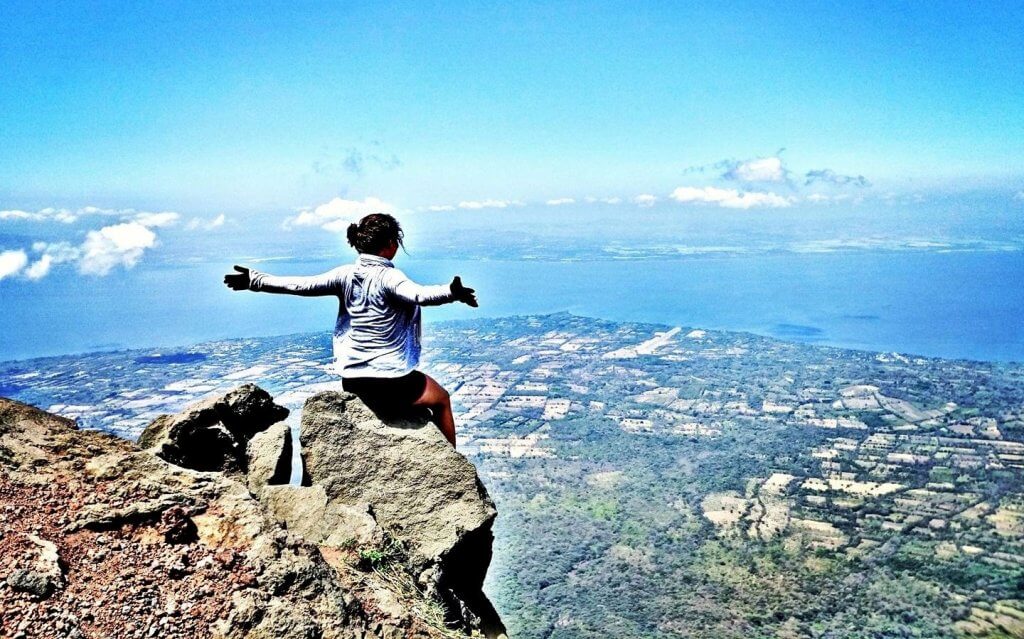 If you are a fan of chocolate (like I am!) then you will find this place simply amazing! El Pital is a place located on the other side of the island, close to Bague where the Israeli couple owns a hostel. But not an ordinary hostel. It is a hostel where they make raw chocolate in a very special way, without roasting cacao beans. They also offer yoga classes and meditation retreats. I truly recommend you to visit El Pital, taste one of its delicious chocolate desserts during sunset with the breathtaking views over the lake and Concepcion volcano. All with a relaxing meditation music in the background … Simply magical.
I have been to El Pital twice but I can imagine staying there forever. Although I am not sure how happy would be my figure after eating so many chocolate desserts. 🙂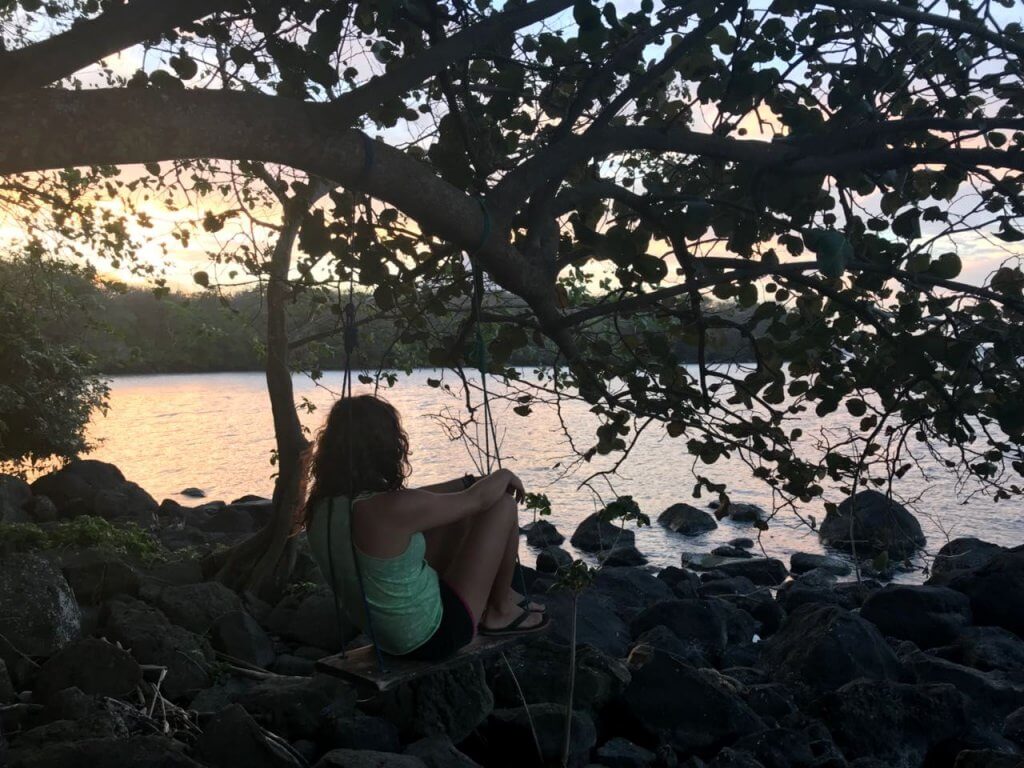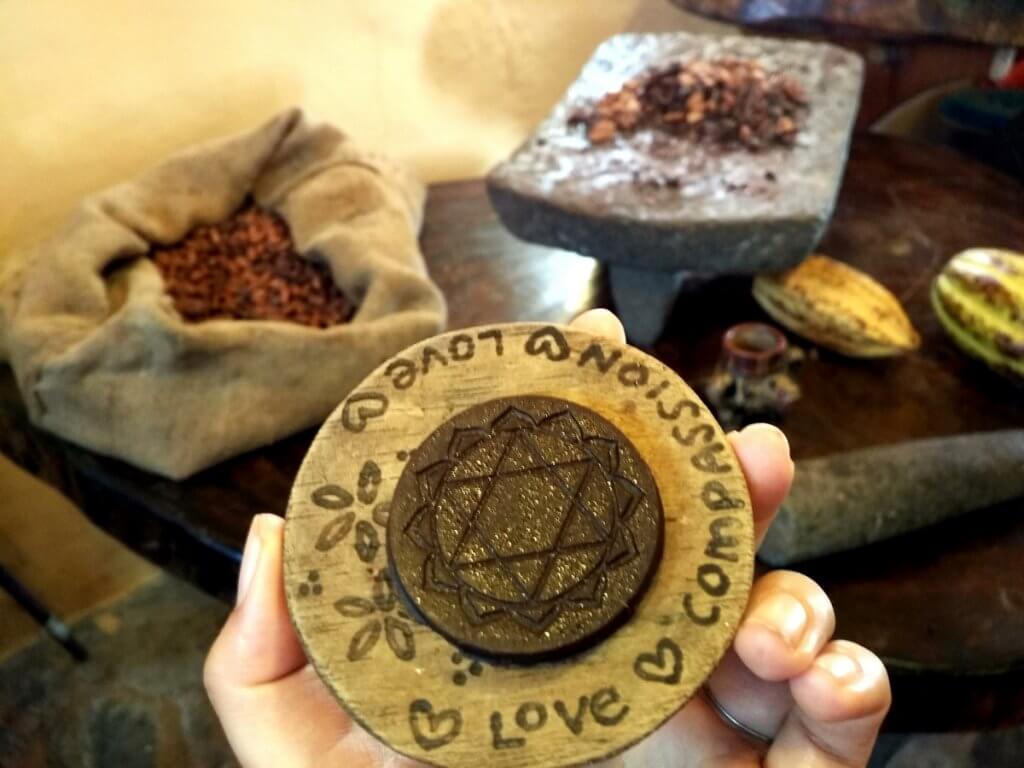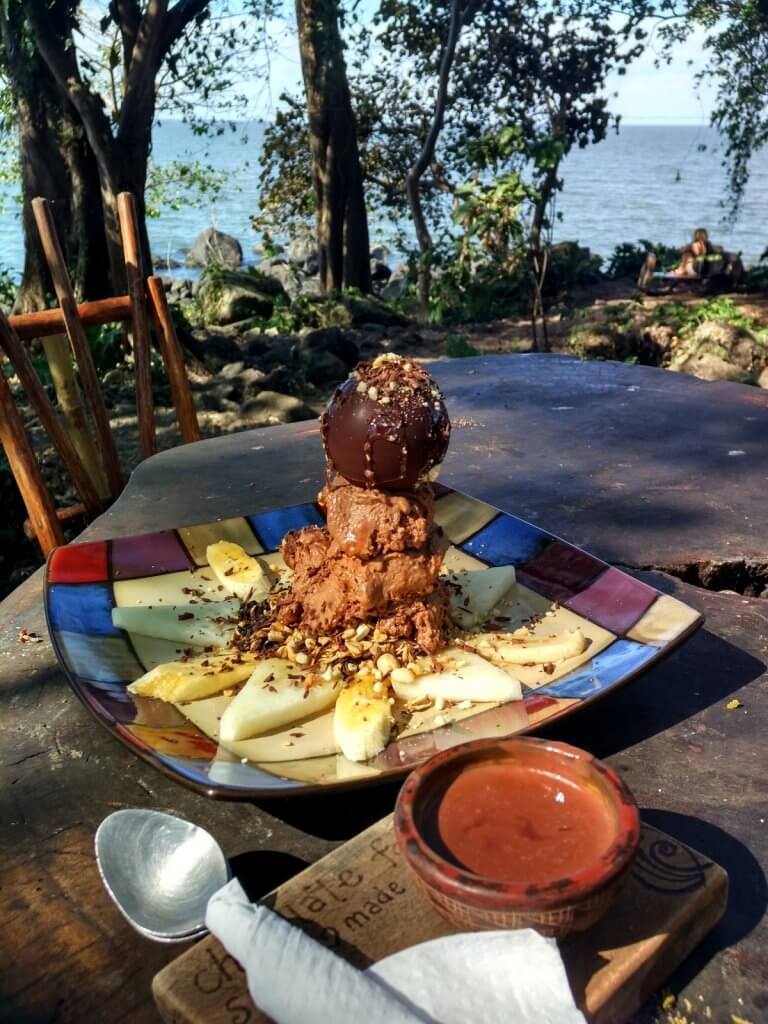 PRACTICAL INFORMATION ON OMETEPE
HOW TO GET THERE: From Rivas town take a taxi to small port town San Jorge and from there take a ferry to Moyogalpa (like a capital of Ometepe island). The journey will cost less than 4 dollars.
WHERE TO STAY THERE: I recommend staying in Moyogalpa town (for example in Life is Good hostel) and from there travel across the island. Another favourite town between travellers is Balgue, located on another side of the island.
HOW TO MOVE AROUND OMETEPE: The best way is to rent a motorbike (for around 20 dollars per day) or a car and travel all around the island. Keep in mind that roads on Ometepe island (especially the second part of the island) are truly bumpy and rocky, definitely not suitable for scooter ride. You can also try hitchhiking, it worked for me. 🙂
WHAT TO DO THERE: Except of above mentioned activities, I truly recommend sunset watching on the beach Punta Jesus Maria from where you can observe both volcanoes. Also swimming in Ojo del Agua and hiking to San Ramon waterfall are popular activities, however, I haven´t tried by myself.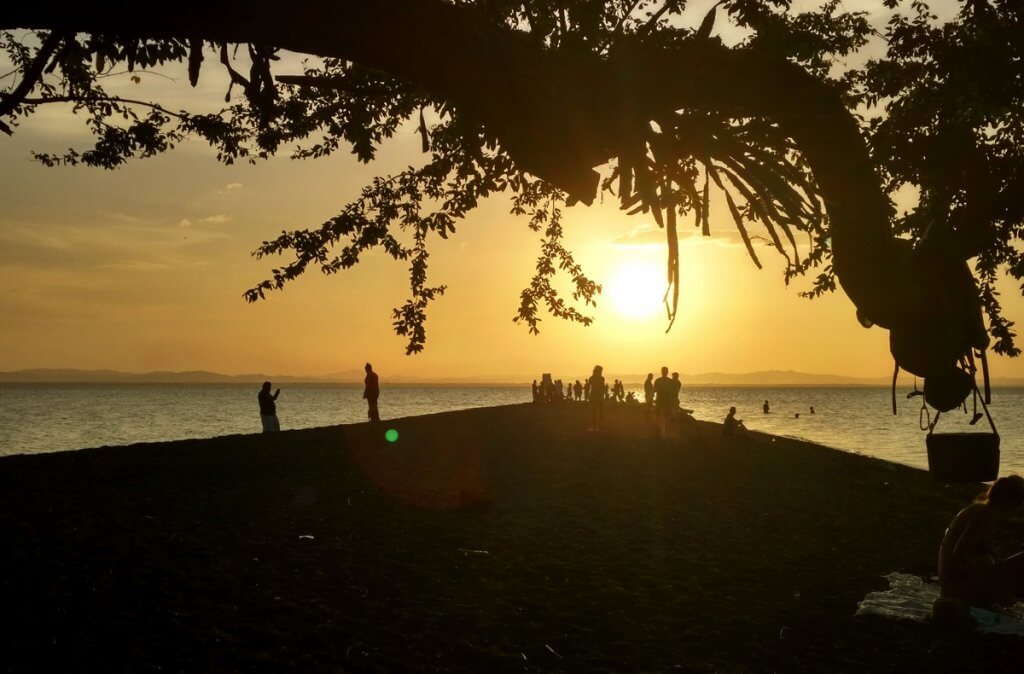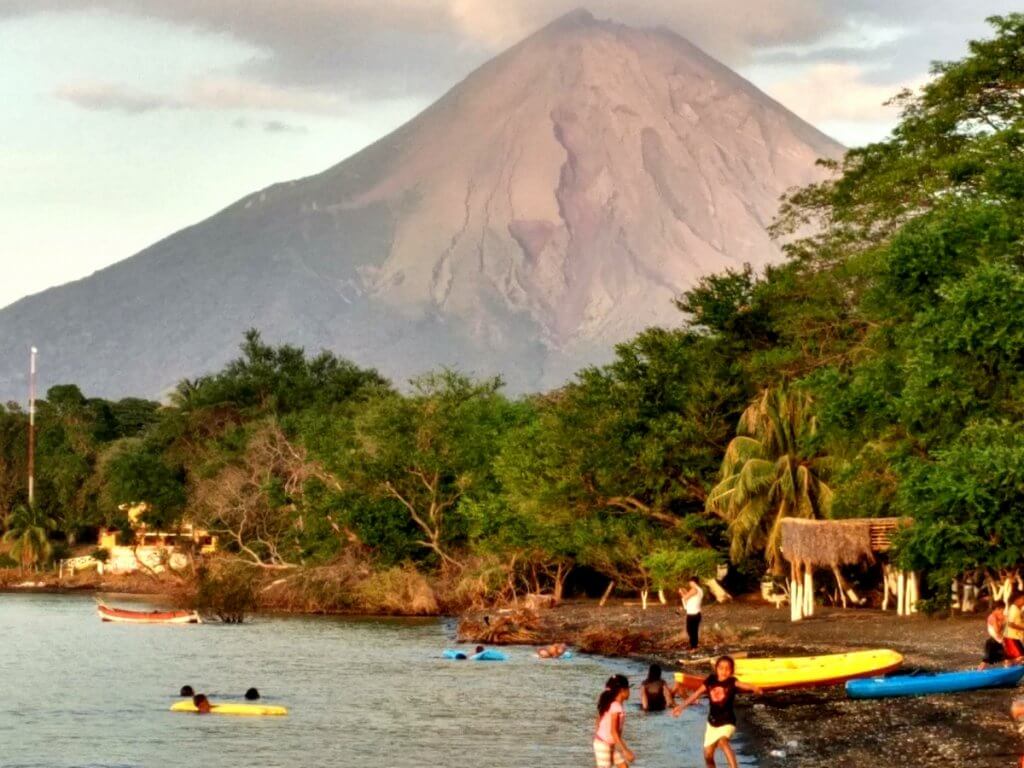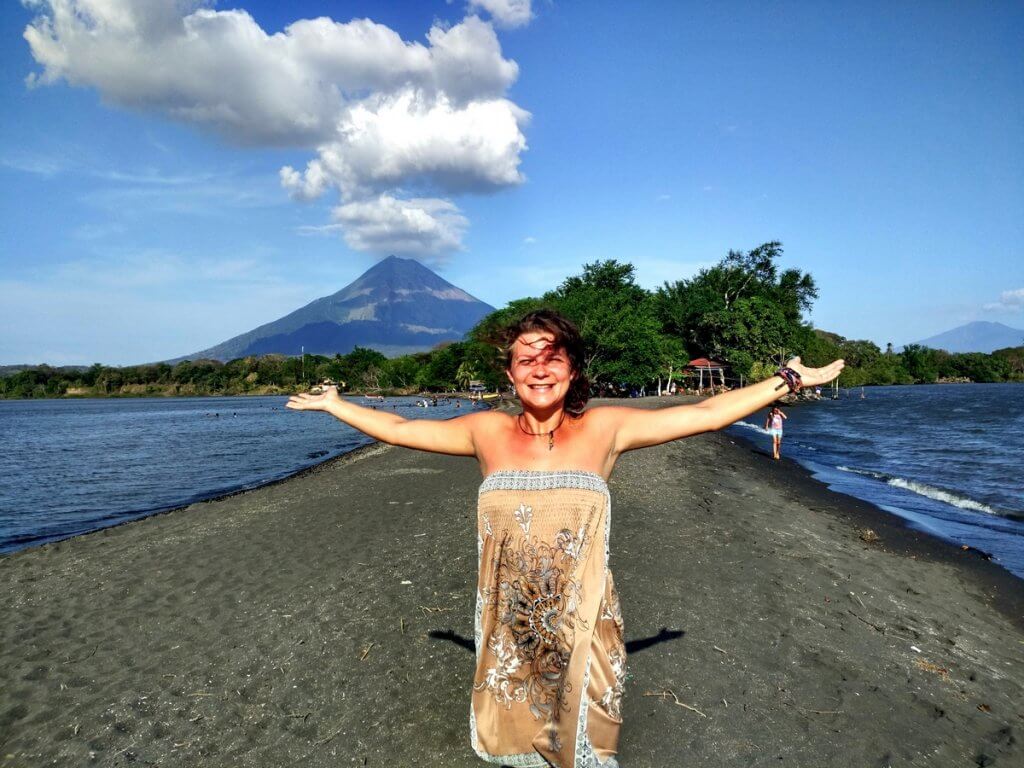 So what do you say about island Ometepe my dear MiliMundo readers? Would you consider coming to this magical place of Nicaragua?  
If you wish to receive my latest articles on your email, sign up below.
And if you want to contribute for 2018 MiliMundo travels, don´t hesitate and do it now. 🙂
And if you are interested in more articles on CENTRAL AMERICA – click HERE. On SOUTH AMERICA click HERE. 🙂
Please follow and like us: