Hits: 456
My goodbye trip in Colombia was devoted to a weekend spent on the off the beaten island called Isla Fuerte. It was not my first visit of Colombian islands (my very first was isla Mucura), however, this one can be considered as special because of its vibe and atmosphere. Let me give you all the necessary details about my trip to Isla Fuerte.
HOW TO GET TO ISLA FUERTE
From Monteria we hitchhiked to Paso Nuevo (around 3 hours) and from there we took so called "lancha" – a boat – to Isla Fuerte. Price per one way to Isla Fuerte is 20, 000 pesos. I heard you could negotiate the price for 15, 000 pesos. It depends how many people will go on a same boat.
Boat will leave you on a central beach of Isla Fuerte, at the beginning of its village. The only place of the island where you can use moto. And there are exactly 12 motos on the whole island as I was said.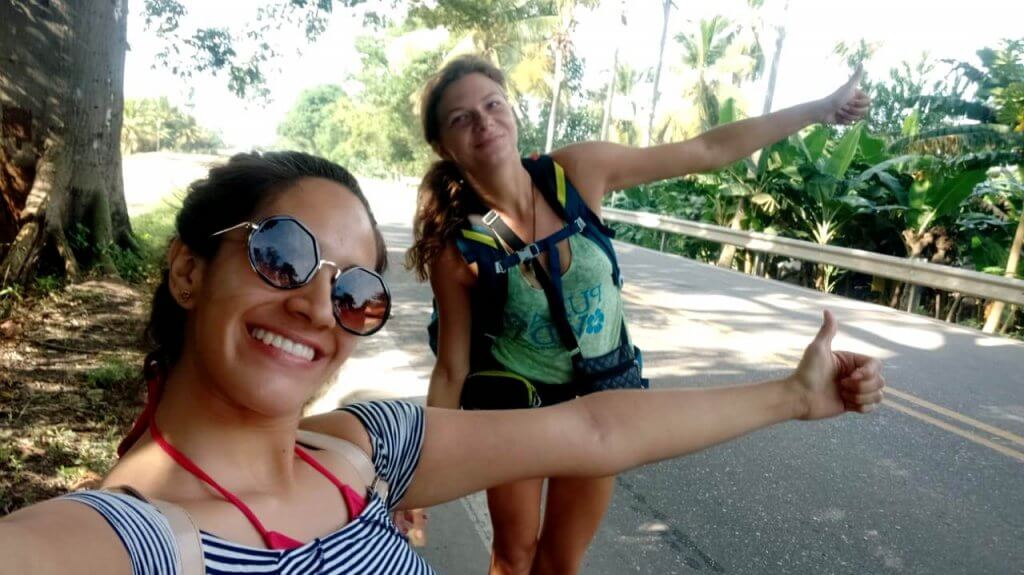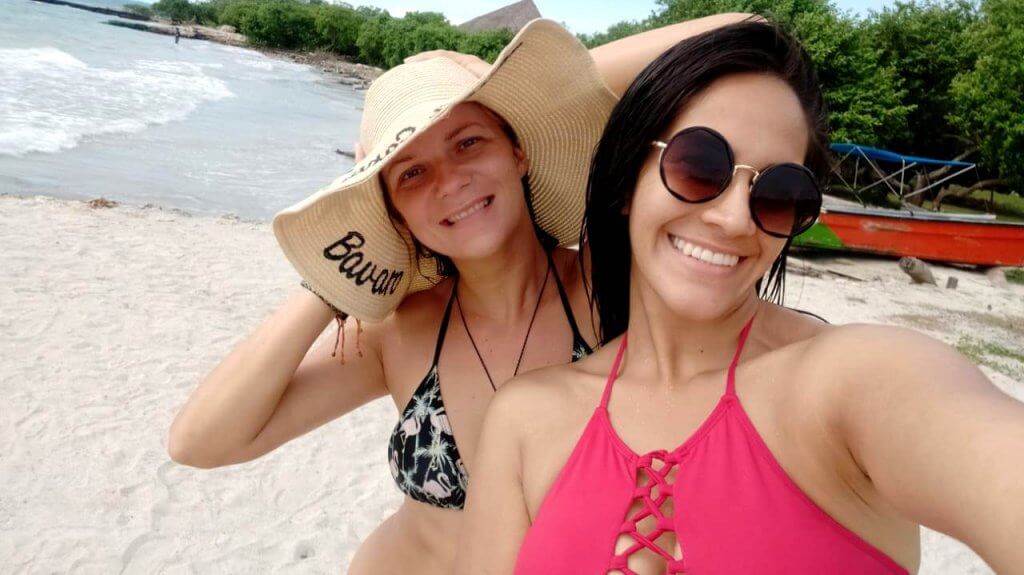 WHERE TO STAY ON ISLA FUERTE
There are few places or apartments to rent, however, me and my friend we decided to stay in a hostel La Playita and spent a night in a hammock. Official price for a hammock is 35,000 pesos. You also have option for dorms and private rooms. A hostel is located on the coast of the Caribbean sea, close to the village, therefore, the atmosphere of this place is simply breathtaking. Highly recommended.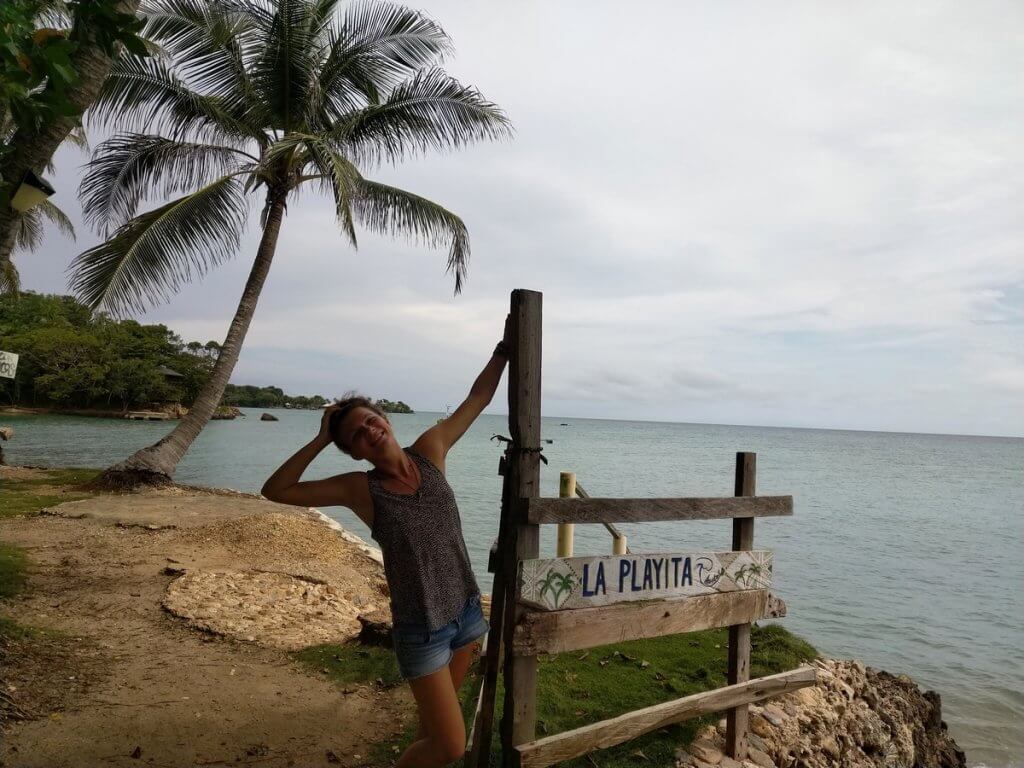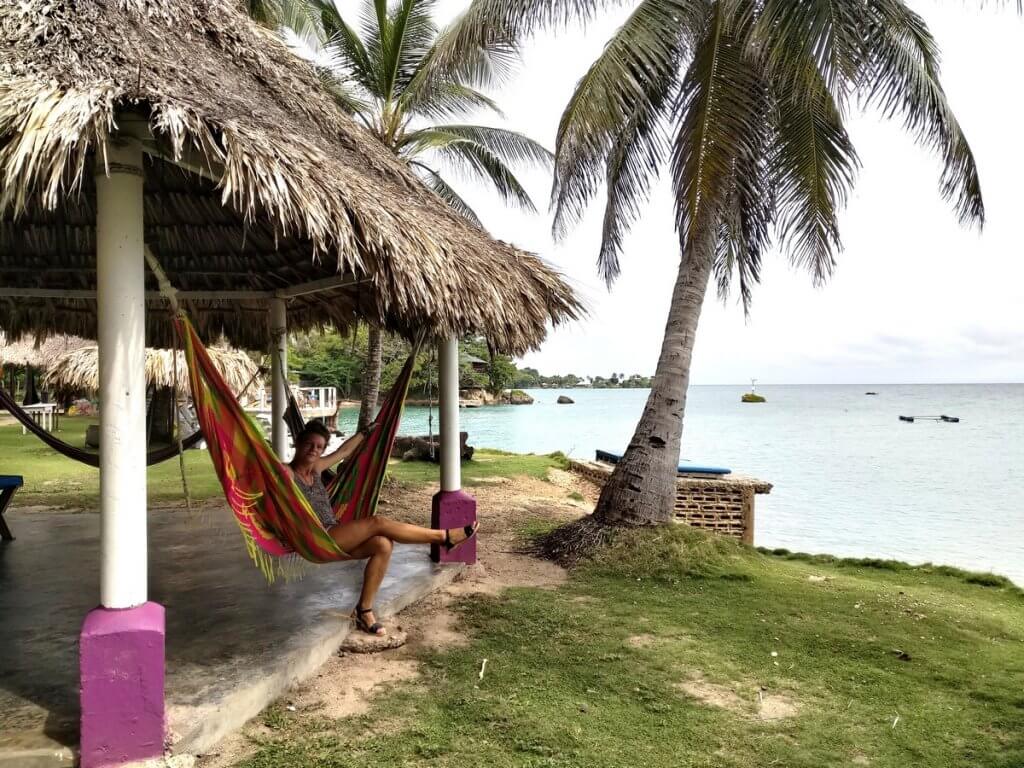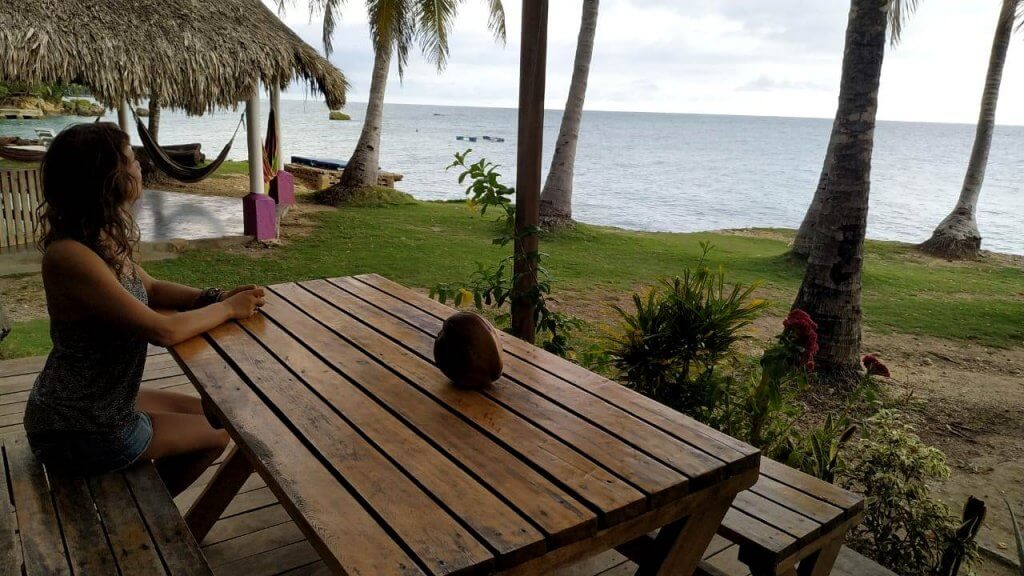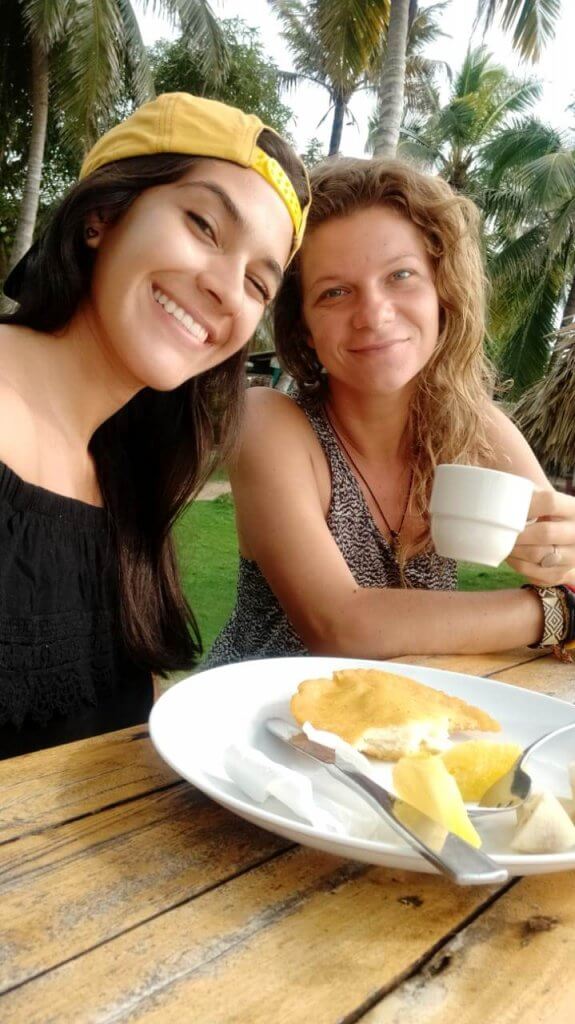 PRICES
Boat to Isla Fuerte: 20, 000 pesos one way
Hammock stay in La Playita: 35, 000 pesos
Natural juice in a village: 3000 pesos
Cocktail de Camaron: 10, 000 pesos
Honestly, I thought that food and beverages would be more expensive on the island but surprisingly it wasn´t true. Also there are no wide options of grocery stores, supermarkets or shopping malls. Whatever special you need, bring it with you.
WHAT TO DO on ISLA FUERTE
Relax, relax and relax.
We spent quite some time on isolated Caribbean beaches of Isla Fuerte. Being surrounded by palm trees, white sand and sea. No tourists. No overcrowded beaches. We walked through the island and visited so called "Arbol que Camina" – "The tree that walks". Also a cave "Cueva de Morgan – cave of the old pirate. We went for a local party at night as it was weekend and festivities of Cartagena days. We danced some cumbia, mapale, champeta. We ate local seafood. We drank local fresh juices. We talked to the locals. We simply enjoyed this laidback atmosphere of almost unknown Caribbean island Isla Fuerte.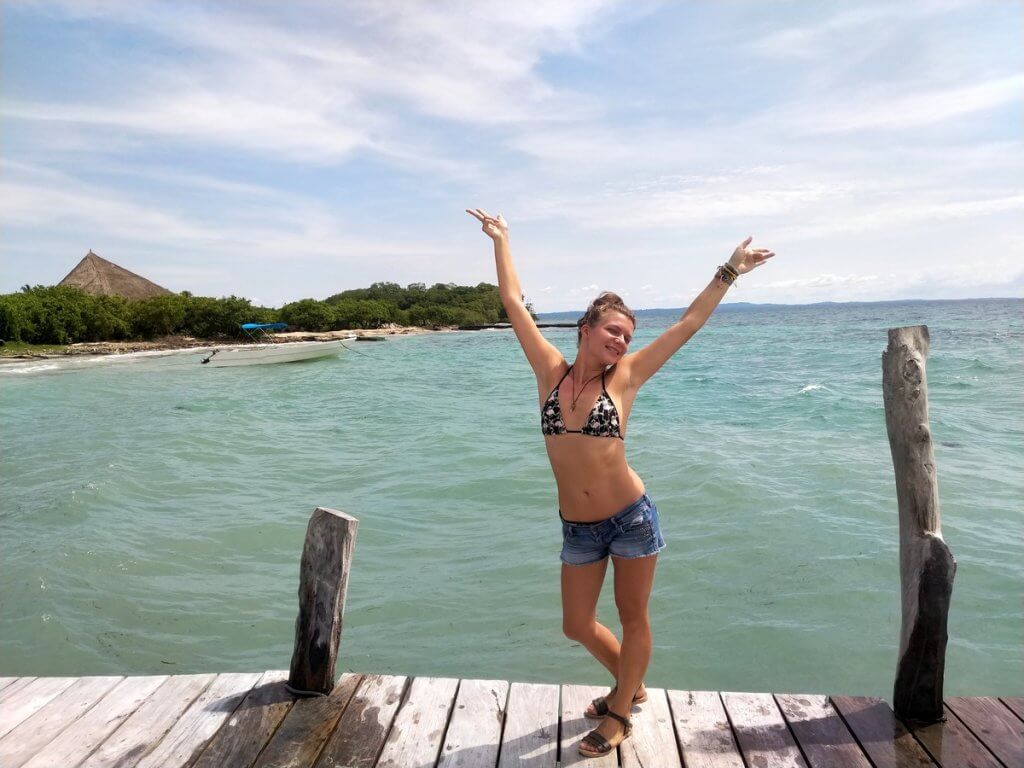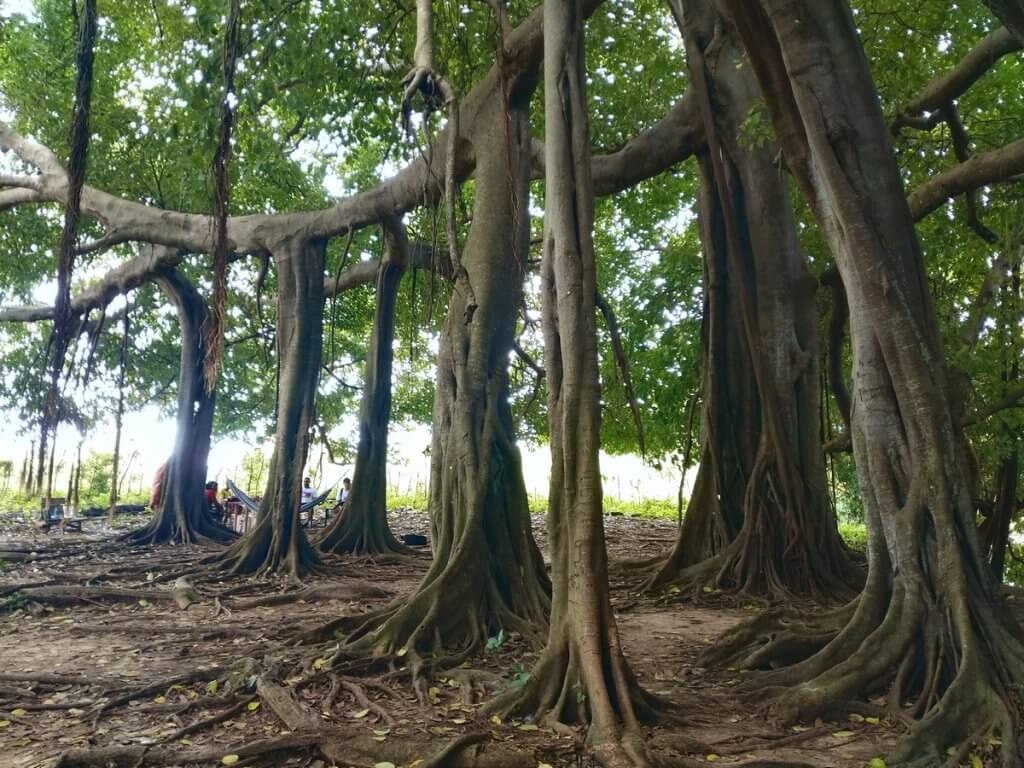 To sum up, the island is pretty simple so you won´t find any luxurious restaurants and 5 star hotels, no paved roads, etc … However, if you are looking for an off the beaten Caribbean island of Colombia – this is the place!
Subscribe for more articles from my crazy travels around the whole world. 🙂  
If you wish to receive my latest articles on your email, sign up below.
And if you want to contribute for MiliMundo travels, don´t hesitate and do it now. 🙂
And if you are interested in articles on CENTRAL AMERICA – click HERE. On SOUTH AMERICA click HERE. 🙂
PS: Looking for great travel insurance with great prices? Insurance which you can book even when your journey has already started? Have a look at The True Traveller. I am more than happy with them. 🙂

Please follow and like us: