Hits: 1130
Many people have been asking me how and when my travel craziness started. Why I go on with such a travel life. Why don´t I settle down and start a "normal" life. Honestly, it´s difficult to answer it. But I will try to summarize my last 6 years of my travel life so you have an idea how a life of a traveller may look like …
BEGINNINGS
When I was 10 years old, my parents let me spend the whole summer in Greece at my aunt´s place. Then from the age of 14, I used to go for school trips to foreign countries year by year. When I was 16, I went to the Czech Republic for the whole summer for my first job ever and to live with my first boyfriend. Year later I followed him to London. From the age of 18, I used to spend every summer in Greece till 2012.
Year 2012 was actually a milestone year for my travel life. Year when my travel craziness started.
And because I want to make this article quite clear, I will write down year by year till present time …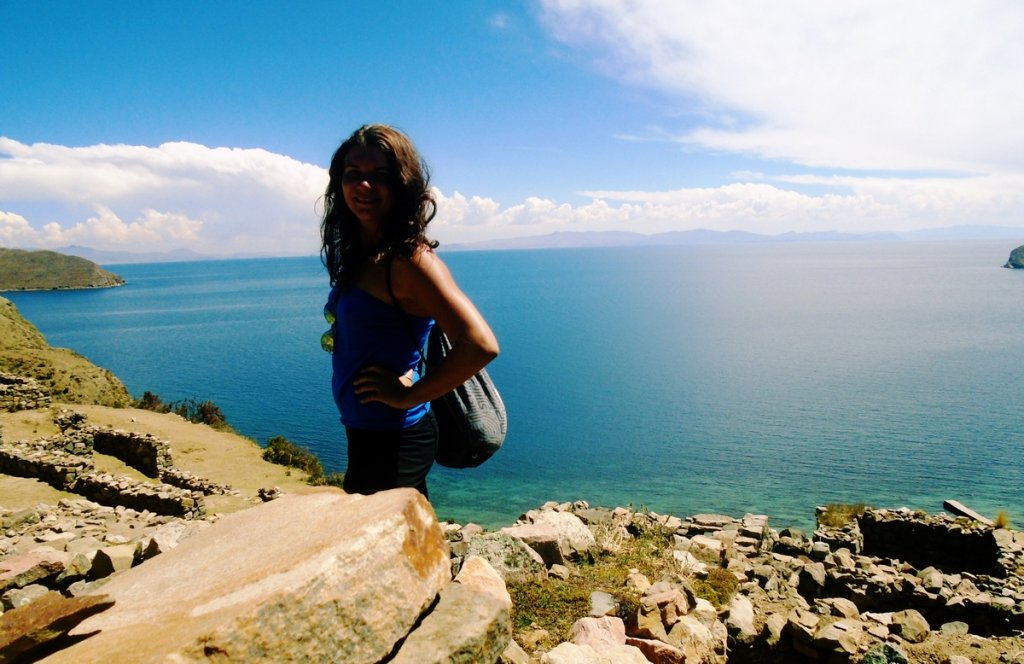 YEAR 2012 – MILESTONE YEAR
I was at the 4th year of my university studies. Life was great. I had two part time jobs, few classes, many hobbies, great friends, uncountable parties. It was definitely my halcyon times of my life. In May 2012 I travelled to Spanish island Mallorca to visit my friend for a week. A month later after I finished all exams I moved to the USA for a summer to work and travel at ISTC children´s camp. It was an awesome experience. After 10 weeks of working, I travelled through the East coast of the USA. In September 2012 I came back to Slovakia for few days just to repack my suitcases and left to Spain to do my Erasmus exchange programme for 5 months.
2012 year was my milestone year. It was the first year when I spent more time abroad than in my country. And it was just the beginning …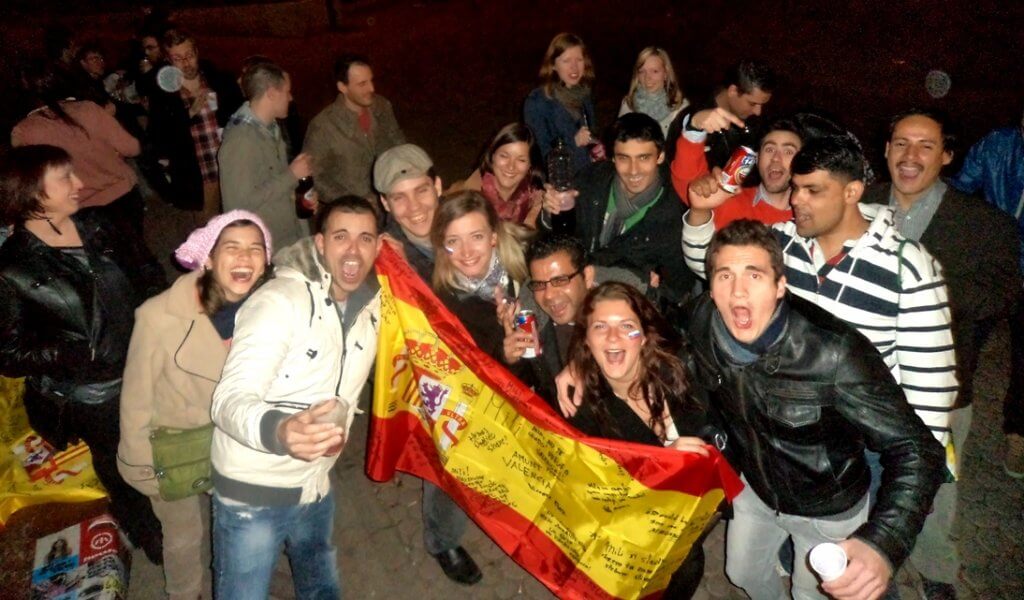 YEAR 2013 – FAMILY YEAR
In February 2013 I came back home from my Erasmus programme from Spain and for the first time in my life I could experience in real what this "famous" post travel depression means. I realized that my previous plans about finishing my master degree, finding a full time job in a large corporate company in capital of Slovakia and leading "normal" life from 9 to 5 was not going to happen … Yeah, I finished my university but I was planning to explore more of this beautiful world … And I had no intention to settle down …
One day in 2013 I attended an AIESEC meeting where I was inspired by a young intern who was doing his internship in Southeast Asia. That day I decided I wanted to do something similar, however, in South America.  I decided to find an internship as an English teacher. However, money was the problem. I was still a university student without much money saved. That time of the year I was dating a guy who used to work on river cruise ships and told me how much money he had been able to save in a short period of time. And my new travel plan was about to happen …
However, year 2013 was also a family year. There were 5 weddings in my family and I was about to be a main bridesmaid at most of them. Therefore, I decided to stay in Slovakia almost the whole year, spend some quality time with my family and travel my beautiful country. Because also Slovakia has a lot to offer.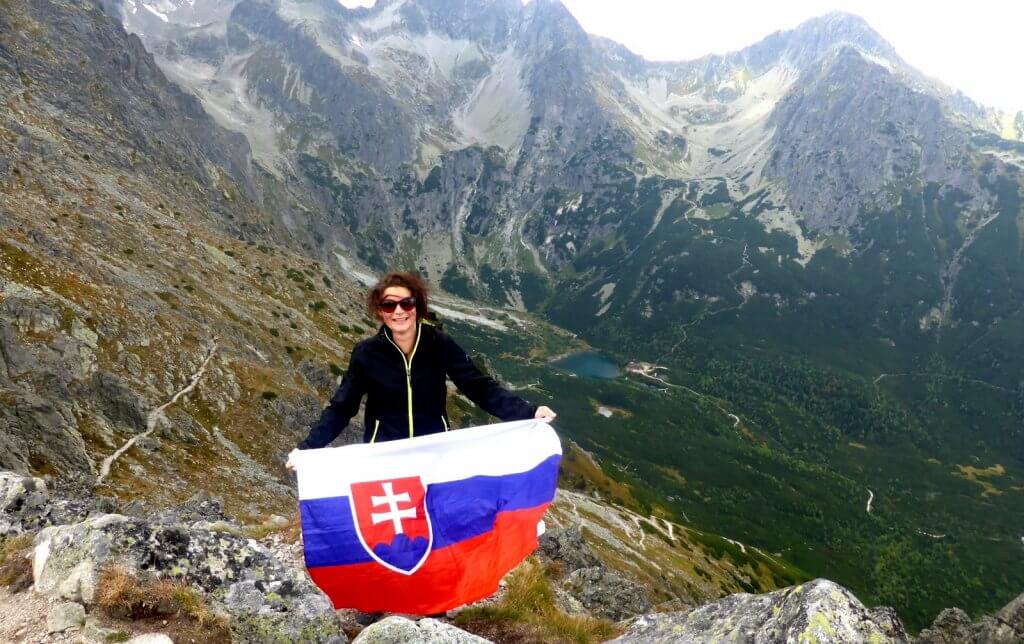 YEAR 2014 – YEAR OF HARD WORK
Year when I finally left Slovakia again and when I planned to save as much money as possible. And it happened especially thanks to Back Up Agency which provided me a job on river cruise ships in Europe. That year I spent 9 months working as a waitress on a river cruise ship in France. For more info about river cruise jobs and my experiences click HERE.
Besides making a lot of money, I got an opportunity to see many beautiful places and towns of France such as Avignon, Lyon, Chalon sur Saone. I flew to a Mallorca for a week again to visit my above mentioned friend Janka.
And at the end of this year I enjoyed beautiful Christmas with my family and started planning my next year full of adventurous travelling. By planning I mean buying flight tickets through Skyscanner, travel insurance through The True Traveller, vaccinations, etc …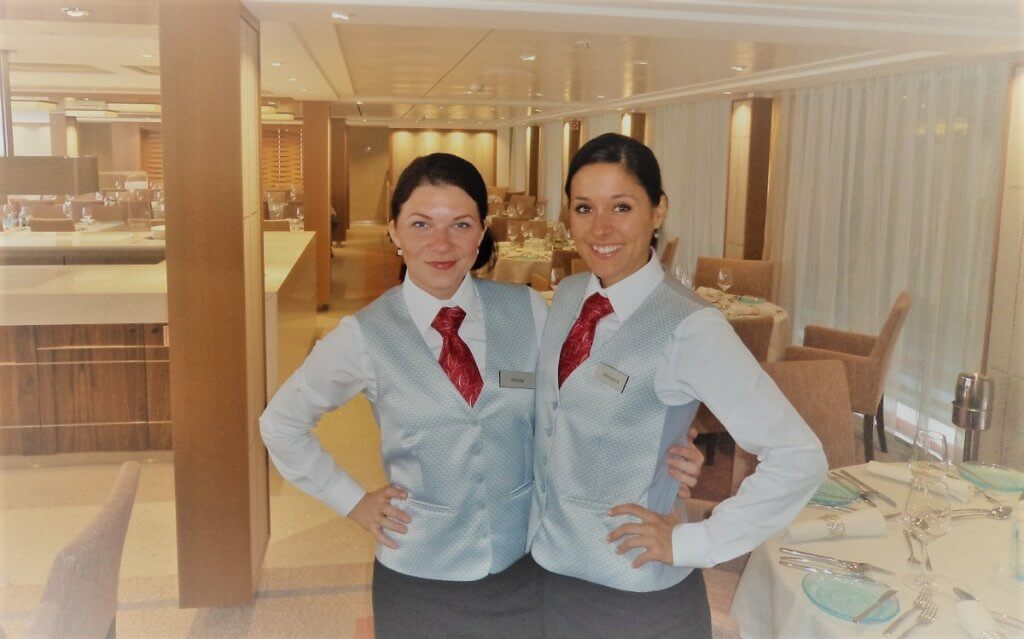 YEAR 2015 – THE MOST ADVENTUROUS YEAR
Year 2015 belonged to my most adventurous years of my life. In January 2015 I flew to Thailand with my 2 friends who I worked with on cruise ship. After this 3 week journey across Thailand I flew to Rio de Janeiro with my best friend Monika for 10 days. After 10 days she returned back to Slovakia while I flew to Colombia where I started to work as an English teacher at UNISINU university in Monteria thanks to AIESEC. After 3 great months of teaching I decided to start my first solo backpacking trip ever. Backpacking journey across South America. It took me 5 months to travel through countries such as Colombia, Ecuador, Peru, Bolivia, a bit of Chile, Argentina and Brazil.
It was my life and priority changing journey when I learned a lot …
In December 2015 I came back to Slovakia without any notice only to surprise my family and giving them the best Christmas gift ever. 🙂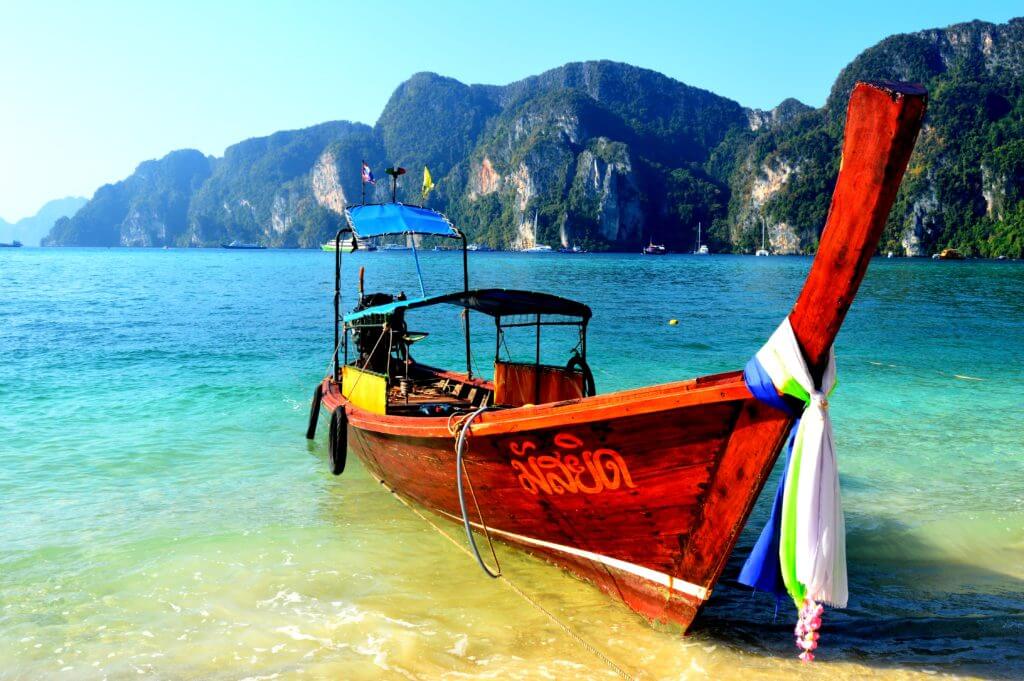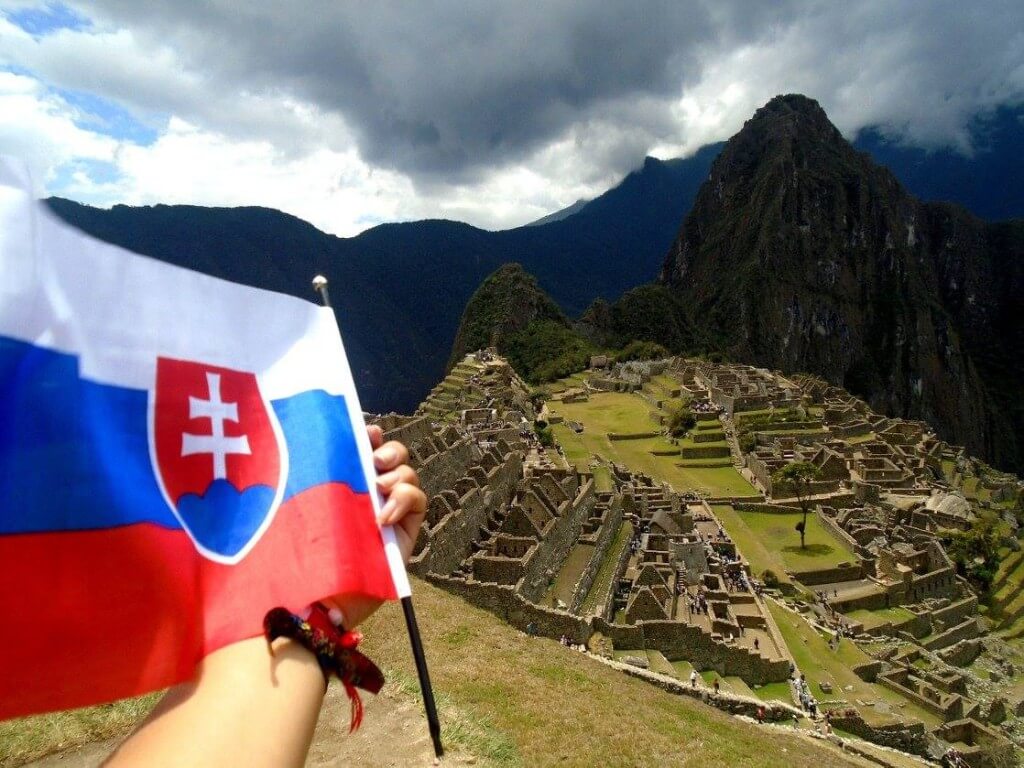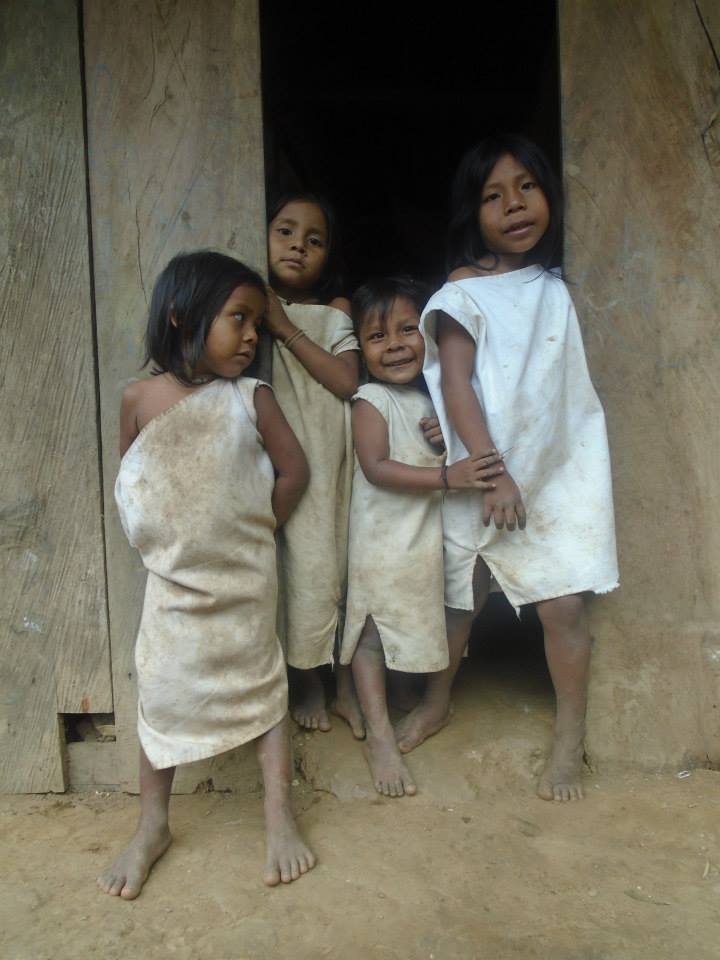 YEAR 2016 – "SETTLE DOWN" YEAR
After I came back home after 8 months spent in South America, I realized it wouldn´t be easy. Everything back home was same, people, places. Only I felt different. And nobody noticed. The first few weeks I felt lost. I didn´t know what I wanted. But because of my loving family, I decided to settle down for a while and I found my new home in Prague, where I stayed one full year.
The first few months in Prague I worked as an event coordinator in a 5 star hotel, however, this jod didn´t make me happy at all. Therefore, after 3 months I changed it and I found a great job in Sandemans New Europe where I worked as a Meeting Point manager and a Beer Tour Guide for Spanish speaking tourists. Besides that, I worked as a guide at stag parties for VOX Travel. I had three amazingly interesting jobs, great friends and I used to travel home every 6 weeks for a longer weekend to be with my family. Life was great. However, after some time I started to miss something. An adventure …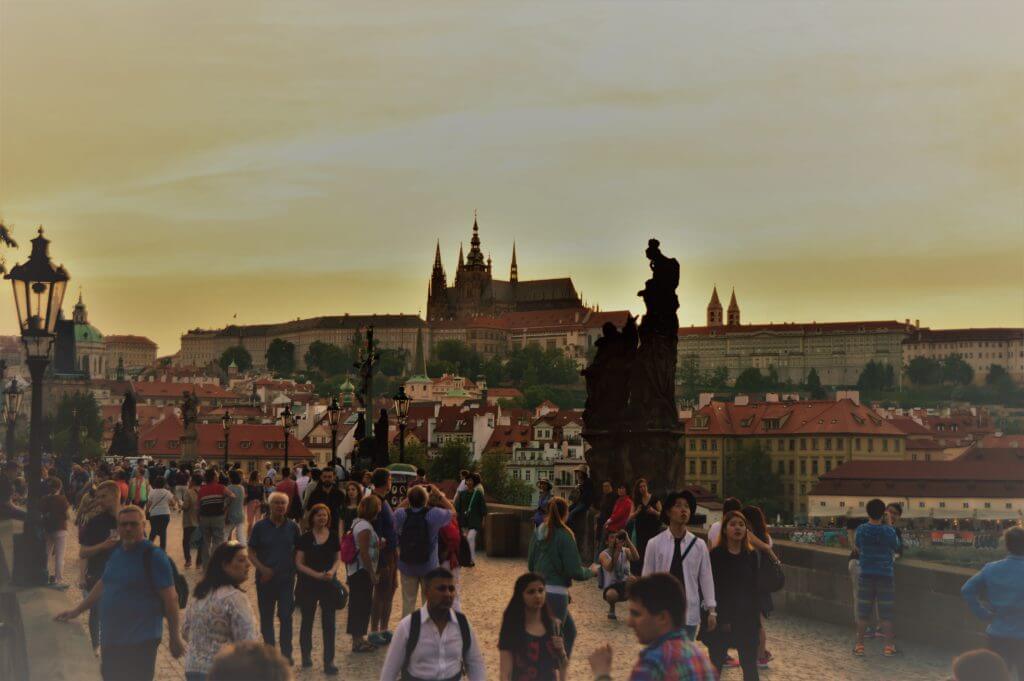 YEAR 2017 – MIX YEAR
I won´t go into the details but I can say that year 2017 was a MIX year. Year of everything. First months spent in Prague looking for new options and travel plans. Then few months working again on river cruise ships and travelling across Switzerland, France, Germany, Netherlands and Portugal. Then few months spent back home with my family and working hard on my MiliMundo blog. In November 2017 I flew solo to the Philippines where I spent 3 amazing weeks. In December I spent great time with my family during Christmas. So in this year I went through everything for a bit. Working life, travel life, family life …
And in 2017 I came up with a new project. New Plan. To backpack solo through the whole Central America and settle down in Canada for a while … My plan for 2018 … And it worked out!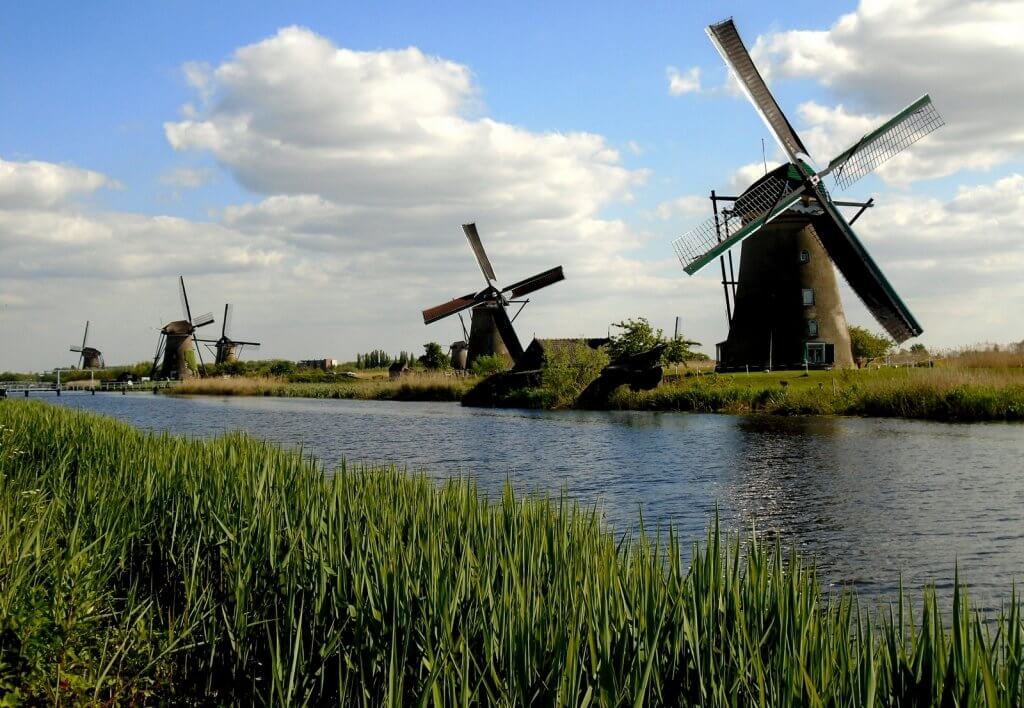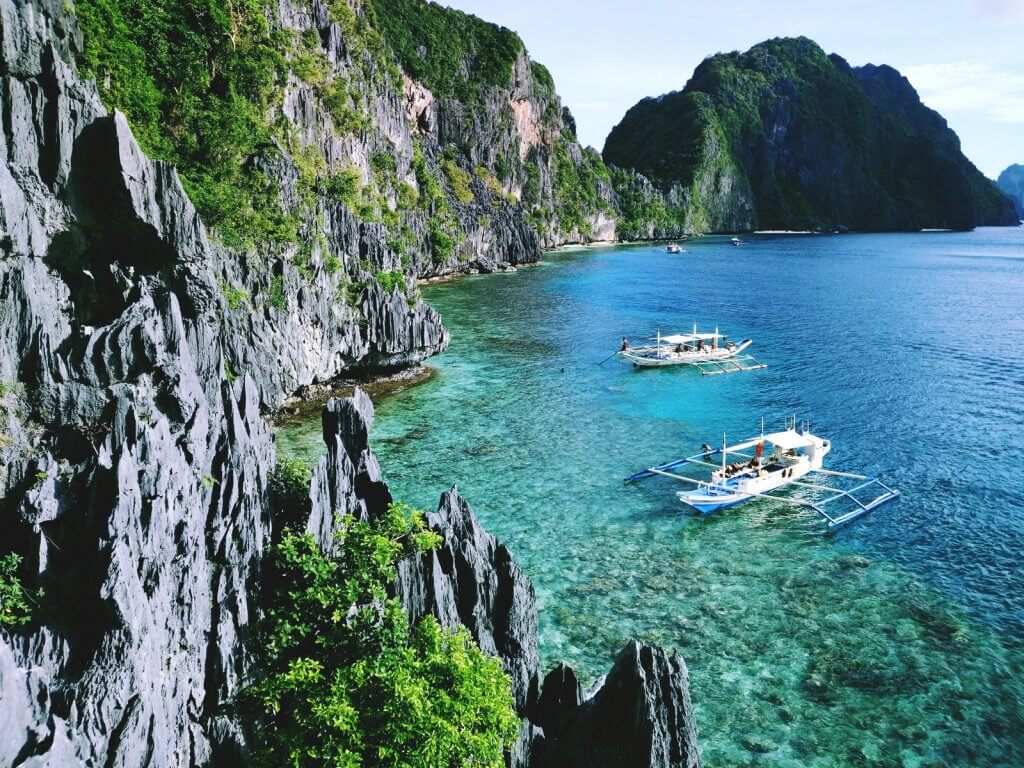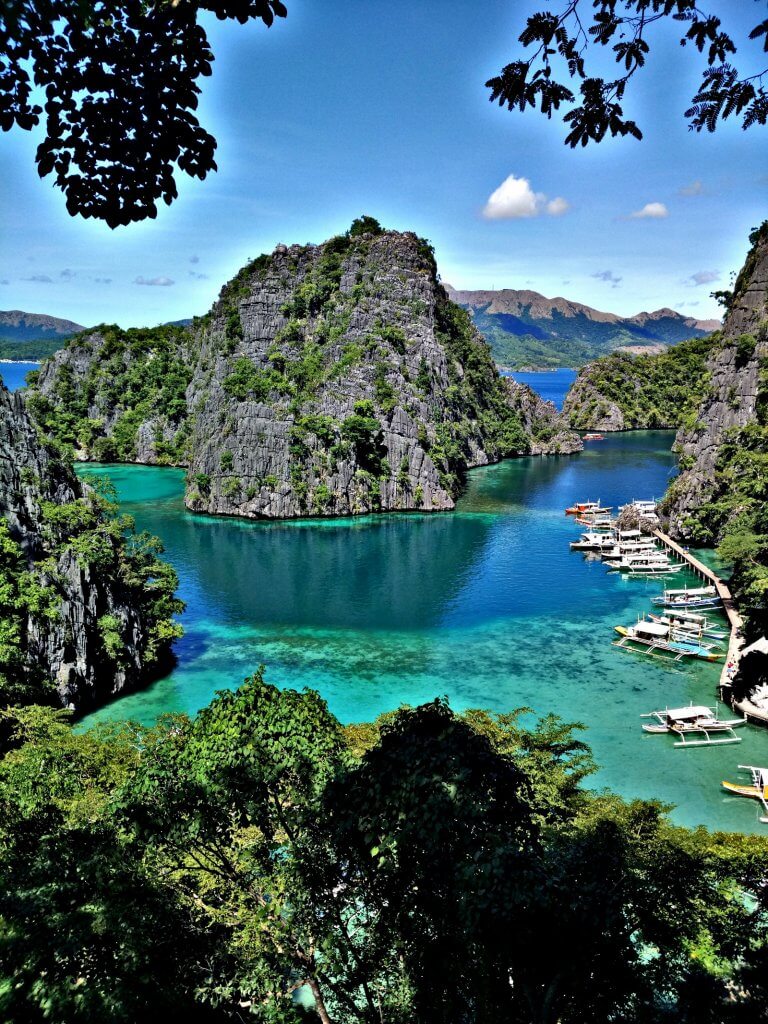 YEAR 2018 – COULDN´T BE CRAZIER YEAR
On the 9th of January 2018 I had one way ticket to Colombia from Prague. Because that was my plan. To visit my friends in Colombia after 3 years and afterwards to fly to Panama and start my new solo backpacking trip across Central America. And it worked out perfectly for me. Colombia was awesome as I remembered. I hitchhiked the Caribbean coast with my two friends and spent some quality time in a city where I used to work. After two weeks I flew to Panama where everything started. New adventure. Btw, if you click on any green highlighted font, you will be led to an article about that country or experience. Feel free, you won´t regret. I had so much fun and crazy experiences in all these countries.  
After Panama I travelled to Costa Rica where I wanted to stay for 10 days and I stayed 40 days instead because of my favourite place La Fortuna. Then I continued my adventures in Nicaragua where I was arrested for a while (because of my sense of fairness) and where I got a chance to board down from volcano. In Honduras I was attacked by bees and at the same time surprised how friendly local people live there. In Salvador I spent amazing 9 days and it wasn´t as dangerous as everyone thinks. On the contrary, people in Salvador are one of the most friendly people I have ever met. Guatemala gave me opportunity to experience Volcano de Fuego with still active eruption of lava (breathtaking!) and visit of Laguna Lachua where I was stung by red ants and ended up in a hospital because of serious allergy reaction. My whole backpacking trip was finished in Mexico where I felt like a queen. Enjoying my margaritas in a hammock in the Caribbean sea. Life couldn´t be better that time … 🙂
Then on the 10th of May 2018 I moved to Canada, more specifically fo Vancouver in order to settle down for a while, to find a job that would make me happy, save some money with Working Holiday Visa, find new friends and lead a "normal" life for a while. And I can say, so far so great …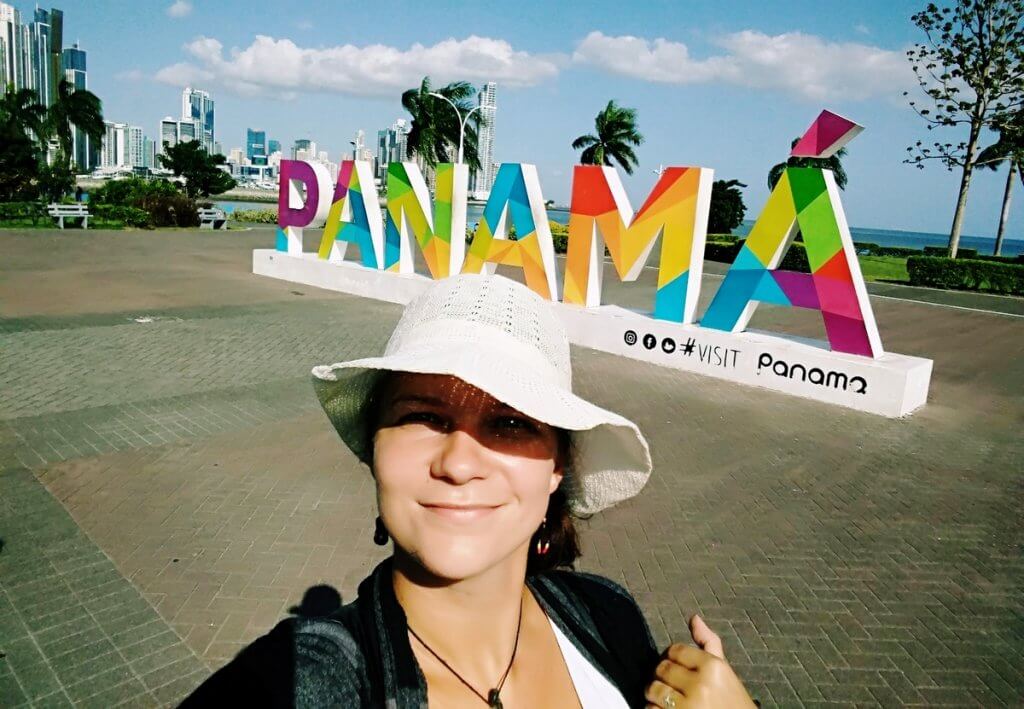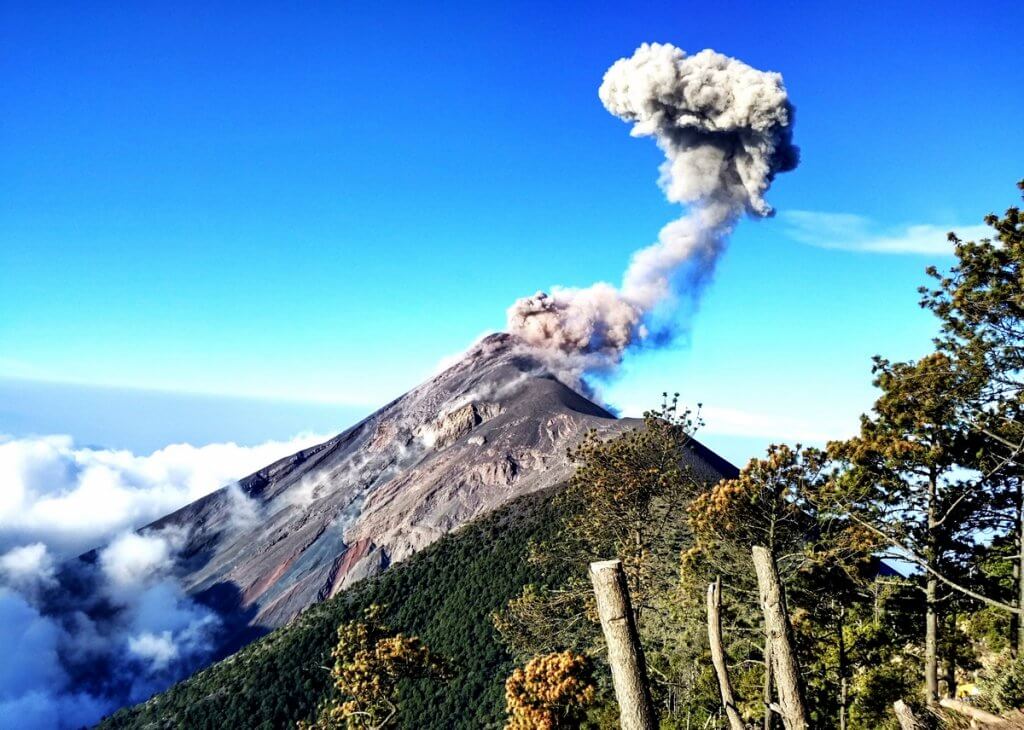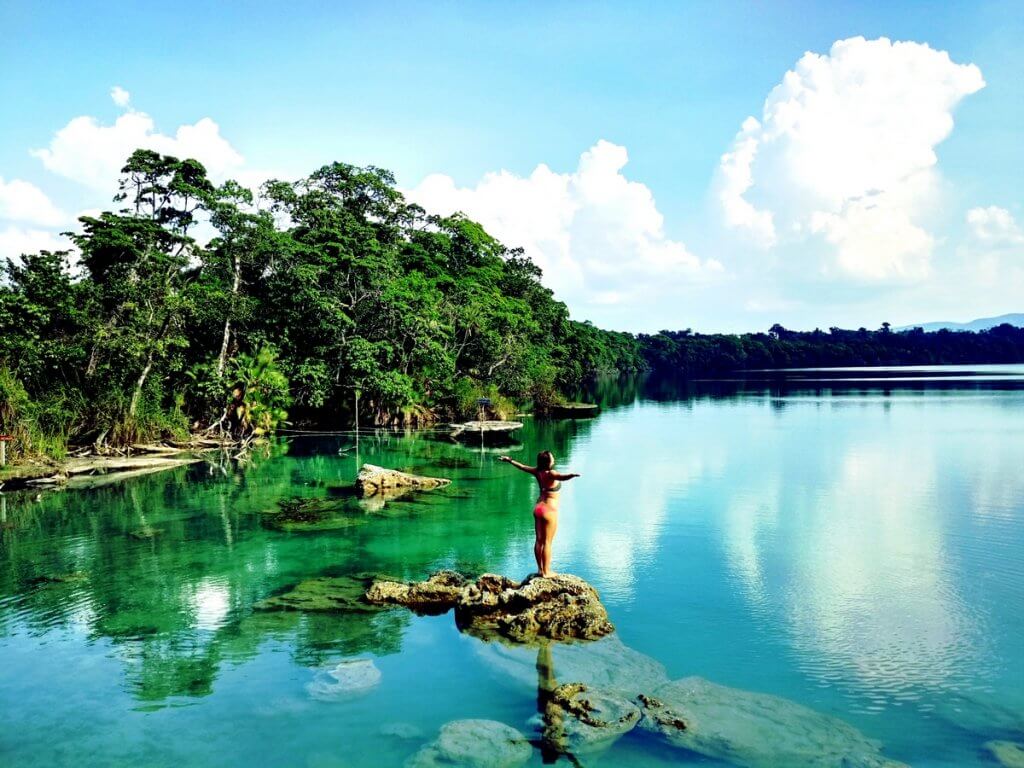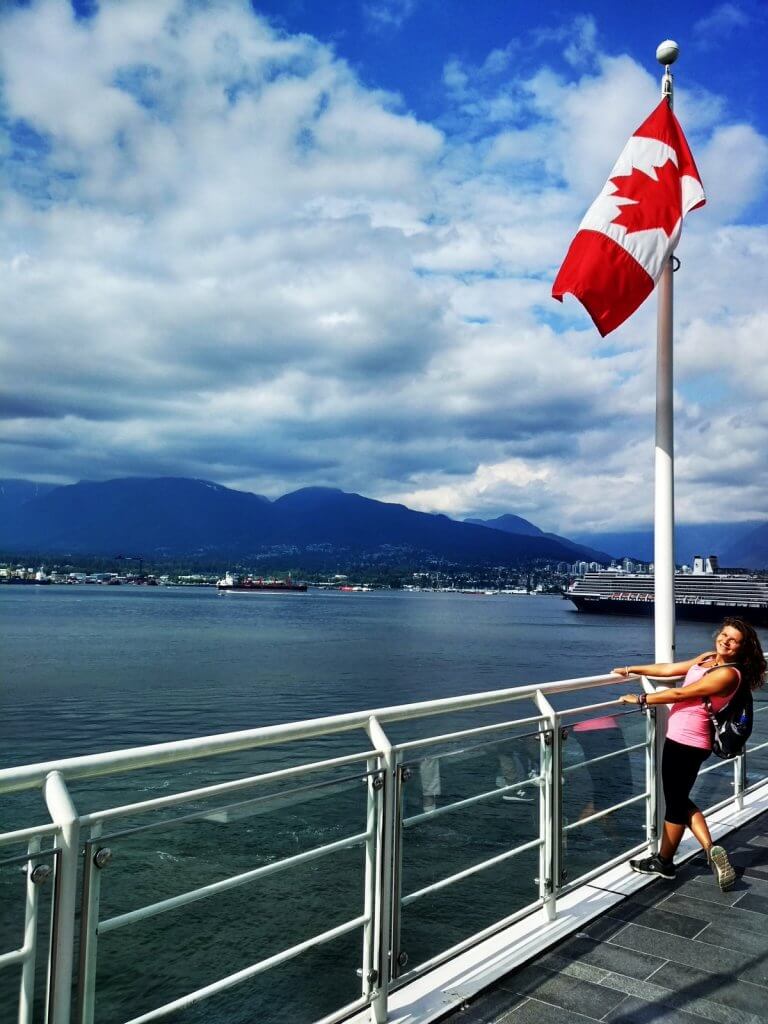 So my dear MiliMundo readers, this article was pointing out how a life of world traveller and a travel addict may look like. How my life in the last 6 years looked like. Some people would hate it, some would love it. But you know what is the most important? To do what makes YOU happy. I love my life and I am very grateful for having my loving family and friends who fully support me and my adventurous travel life. Without them, it wouldn´t be worth it.

Carpe Diem dear followers. 
If you wish to receive my latest articles on your email, sign up below.
And if you want to contribute for MiliMundo travels, don´t hesitate and do it now. 🙂
And if you are interested in articles on CENTRAL AMERICA – click HERE. On SOUTH AMERICA click HERE. 🙂
PS: Looking for great travel insurance with great prices? Insurance which you can book even when your journey has already started? Have a look at The True Traveller. I am more than happy with them. 🙂

Please follow and like us: