Hits: 1037
When I write about travelling, I mainly focus positive parts. I write about amazing people I have met on my travels. About unforgettable things I have experienced. About beautiful places I have seen. However, from time to time some less pleasant situations occur while travelling. And to one of such belongs my story about red ants, stomach troubles and hundred kilometres distant hospital in Guatemala …
It was early morning and I was waking up totally sweaty in our tent which thanks to climate conditions of Guatemalan rainforest turned into a sauna. But this didn´t discourage me from waking up with a smile on my face. Even the stomach troubles and diarrhoea which made me "company" for already 3 days didn´t discourage from being happy. How´s that? Because I made it to marvellous by tourists almost untouched place in Guatemala – place called LACHUA. It is a lagoon located in the middle of Guatemalan rainforest, close to the borders of Mexico. Place unknown among many people. Even among locals. And yet I was travelling with a Guatemalan boy which I met thanks to couchsurfing.
So in this sweaty and yet happy morning I had no idea what was waiting for me. But in next hour I was about to find out …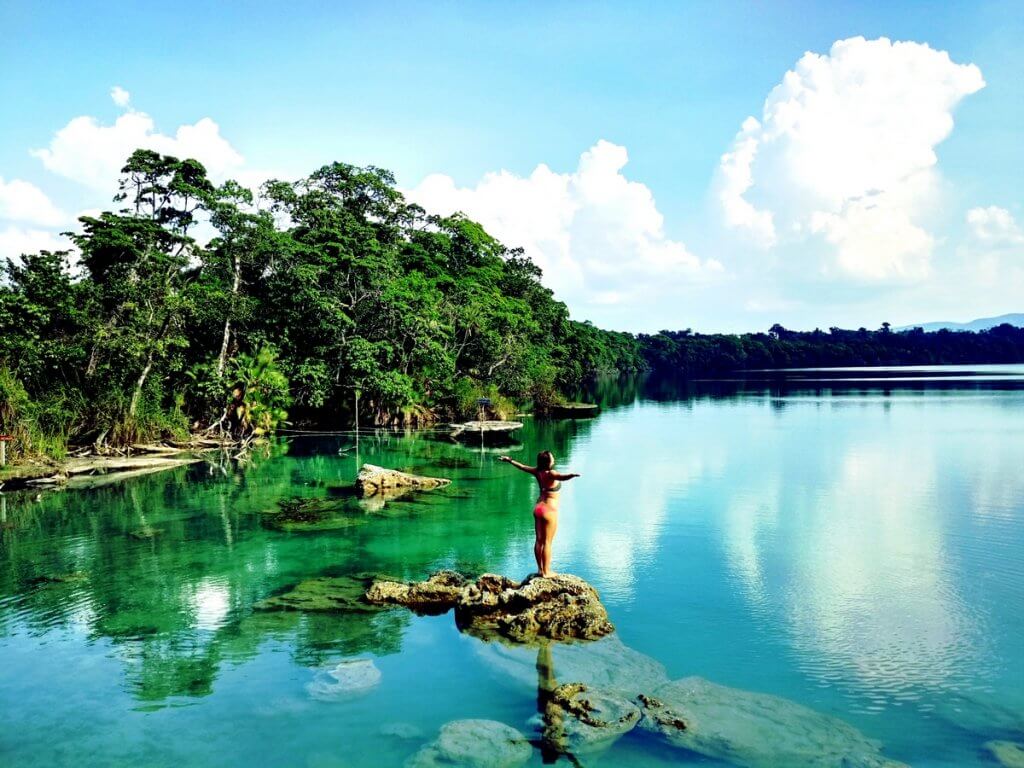 After opening my eyes and short muscle stretching in my tent I opened a zip and breathed in a fresh Guatemalan rainforest air. I felt so relaxed and happy. However, everything changed after I got off the tent and stepped into an anthill of red Guatemalan ants. I knew I was allergic to many insects including mosquito and ants, but it was never too serious. However, in this case it was different. After I brushed my ankle and foot from the red ants, I continued my way to the lagoon to enjoy magical sunrise. But in few moments I started to feel dizzy and I realized that many parts of my body started to swell and red marks started to appear. Including the intimate parts of my body. Can you imagine that? Being bitten by red ants on foot and ankle ended up with whole body allergy. Unfortunately, I didn´t have any pills against allergy with me, I left them in a car (which was parked an hour from a place where we camped – so "proud" of myself!). So me and my friend from Guatemala decided to pack everything up and leave for a closest hospital or any medical help.
After an hour exhausting walk through the rainforest, few must taken stops at "toilet" (don´t forget about my stomach troubles) we arrived to our car and found out that the closest hospital was in town Cobán, almost 3 hour ride from Lachua. My friend rode like crazy only to get me a help I needed. I felt super weak and scared. I was only hoping that the allergy and red ant bites wouldn´t affect my breathing as the red marks started to appear also on my neck and chest. After 3 hour crazy ride we made it to the public hospital of Coban where I was taken care of immediately. Local doctors made me stay in a hospital for an hour, injected me with some contra allergy medicine plus some extra things which were about to help me with my stomach troubles. After an hour, the allergic symptoms began to disappear and I started to feel better. Doctors prescribed me some antibiotics and other pills which helped me and within few days I felt like newborn. Completely healthy and fit again. 🙂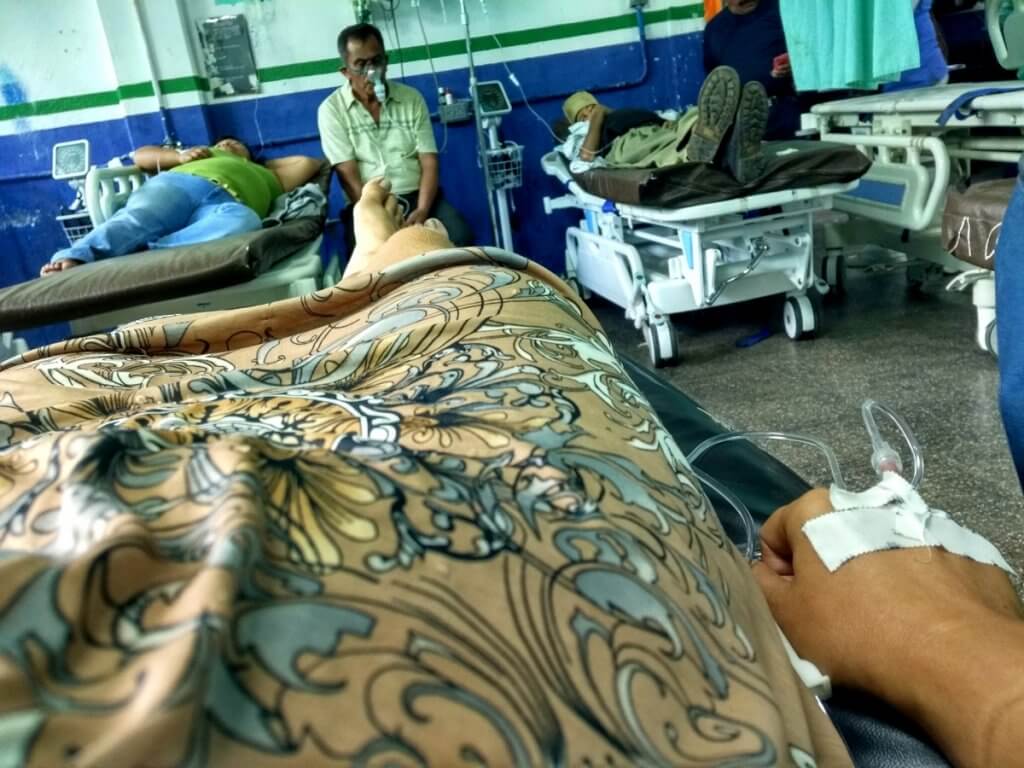 So to sum up, although this article shows my less positive experience during my Central America Backpacking, it all ended up well and I am very grateful for a help of my friend from Guatemala. He was a great support for me and I will always remember that. And I will also remember this situation only in a positive light because it showed me that good people still exist and they are willing to help you when you need it. You only have to open your mind and heart.
Carpe Diem my MiliMundo travellers and be careful where you step. 😉  
If you wish to receive my latest articles on your email, sign up below.
And if you want to contribute for MiliMundo travels, don´t hesitate and do it now. 🙂
And if you are interested in articles on CENTRAL AMERICA – click HERE. On SOUTH AMERICA click HERE. 🙂
PS: Looking for great travel insurance with great prices? Insurance which you can book even when your journey has already started? Have a look at The True Traveller. I am more than happy with them. 🙂

Please follow and like us: