Hits: 340
The world´s largest archipelagic state Indonesia consists of more than 17 000 islands located between the Indian and Pacific oceans. I am pretty sure you have already heard about famous Indonesian island Bali. But have you heard about Gili islands? The best possible way how to get to Gili Islands is via more famous Bali. In this article I will talk about my short, yet intense visit of Gili islands. Let it be helpful and inspirational for those heading there.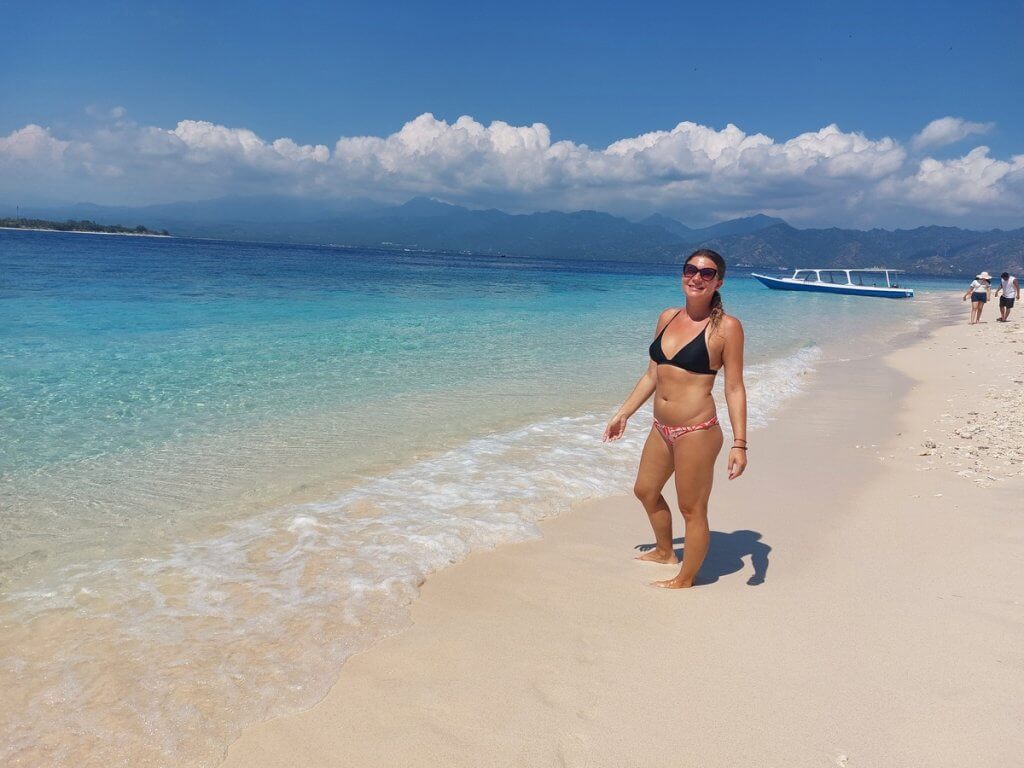 Three Gili Islands and their location
First of all, there are three Gili islands called Gili T (Trawangan), Gili Meno and Gili Air. Each of them is famous for something else. For example, Gili T is considered to be a party island famous for its active nightlife. Gili Meno is usually favourite among honeymooners as it is the smallest one (population of 500 people) and quietest one. While Gili Air should be a healthy combination between active travellers and romantic couples.
All three of Gili islands are located just of the northwest coast of Lombok, although many people arrive to Gili islands from more famous Bali.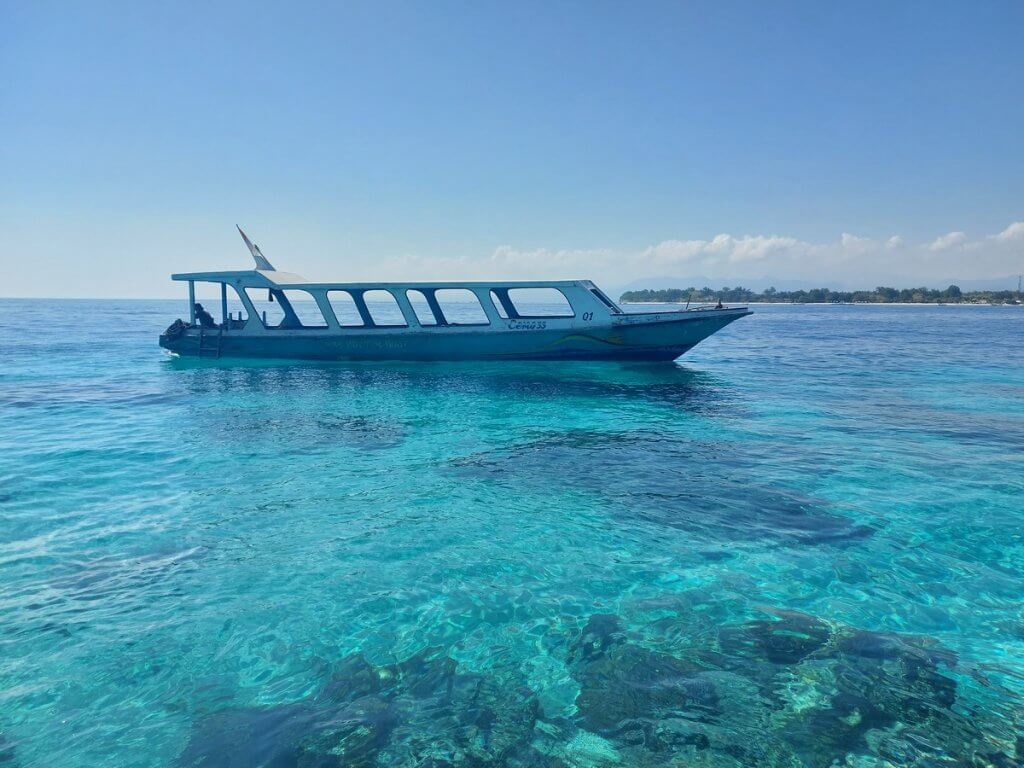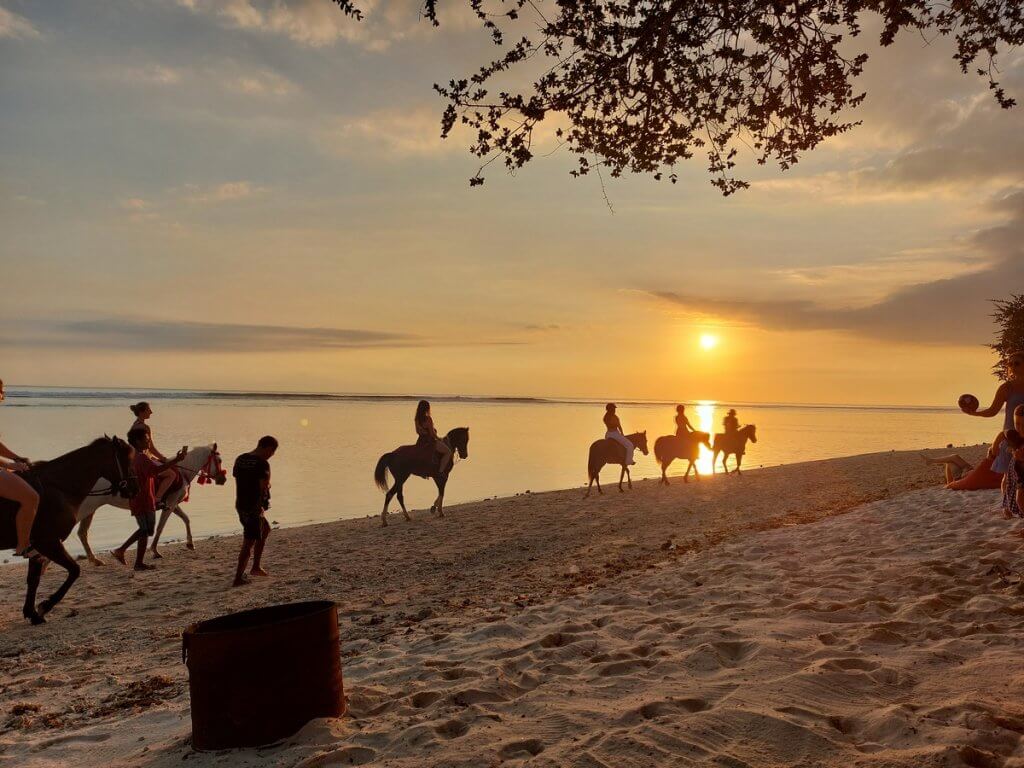 How to get to Gili Islands
There are many options how to get to Gili islands. If you land in Bali (most probably), there are few ports from where you can take either public or private ferry to Gili islands. The shortest and most convenient port would be Padang Bai from where you can take so called fast boats that will get you to Gili T withing 90 mins.
Me personally, I booked my ticket via Wahana Virendra company for around €18 one way.
I was very satisfied with their service. At their check in in Padang Bai, they took care of my luggage, everything was on time and on the way back I booked the journey with the same company. Highly recommended. On the way there, I booked my fast boat via 12goASIA one day in advance, on the way back I just stopped at the local agency of Wahana Virendra on Gili T and bought my ticket directly with them.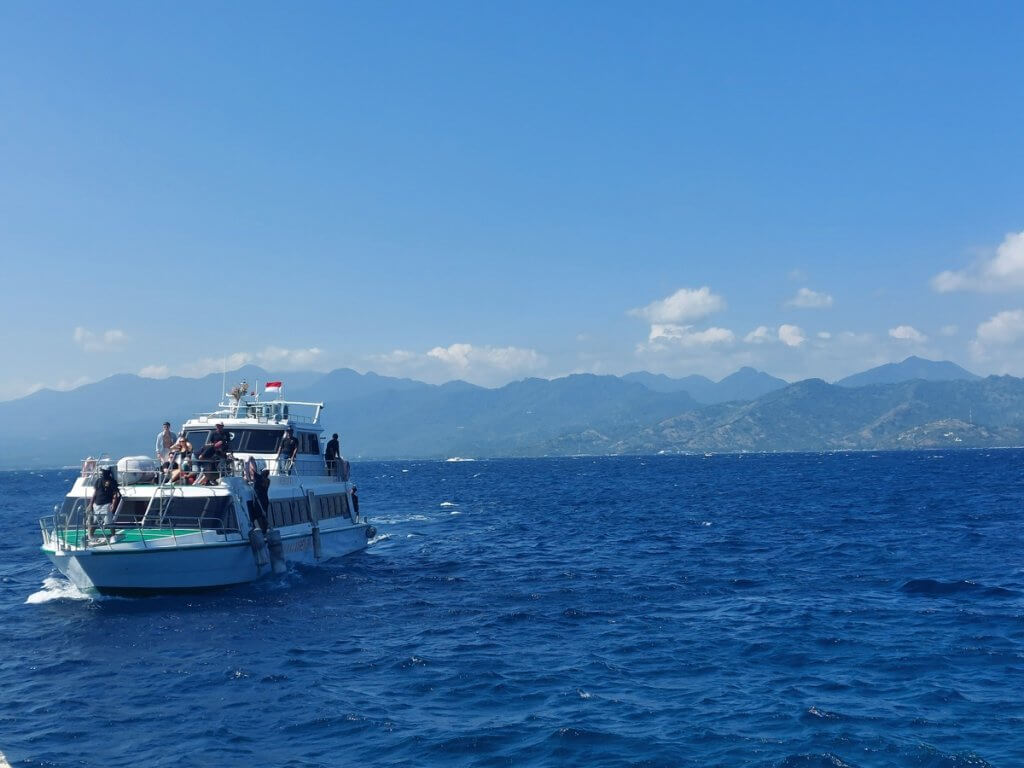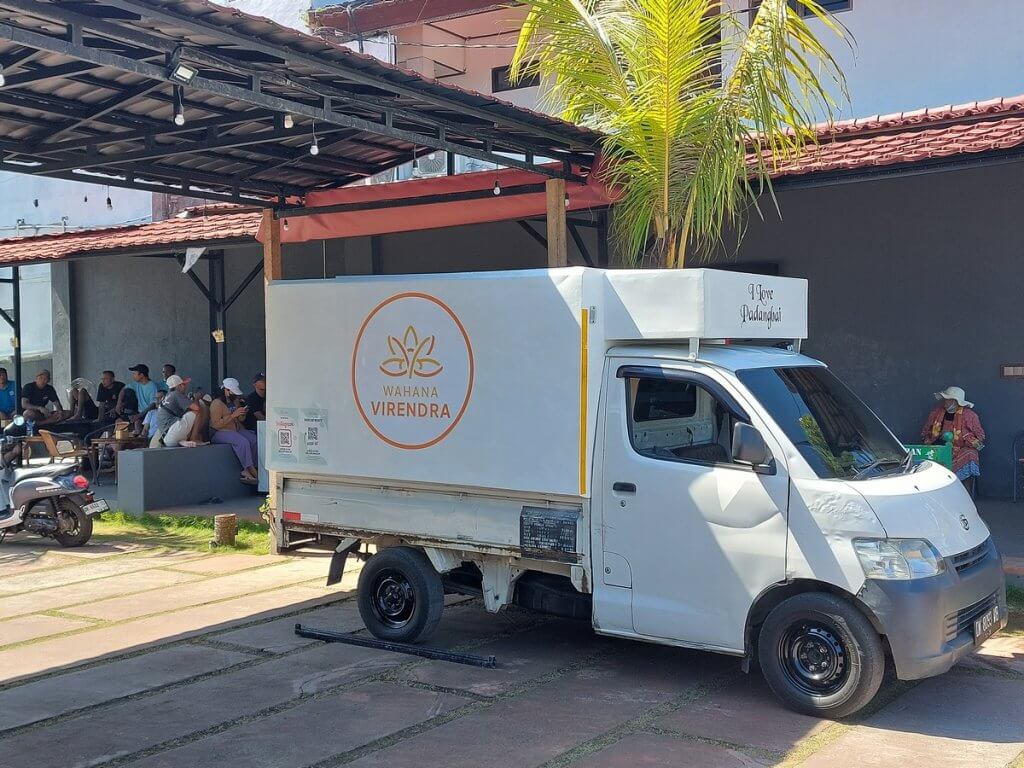 All you need to know about Gili T
As I spent most of my time on Gili T, I will focus my attention on this party island. Firstly, after arriving to Gili T, the first thing that surprised me in a good way was the realization there are no cars or noisy motorbikes (especially compared to crazy Bali). Instead of cars, people use bicycles and horses. What a beautiful change!
I booked my accommodation via booking.com in the middle of the island (15 min walk from the port) so I could have some peace mainly during the night. The name of my accommodation was Akalanka, €13 per night for a private bedroom with private bathroom. Possible to pay by cash only.
The owner of Akalanka accommodation provided me with a bicycle for €3 per day which was the best possible way to move around the whole island.
There are heaps of options for active nightlife around the island, plenty of beach bars, disco clubs, restaurants. There are also many stalls selling magic mushrooms and other drugs (no police on the island!). It is recommended to have cash with you as many places won´t accept cards.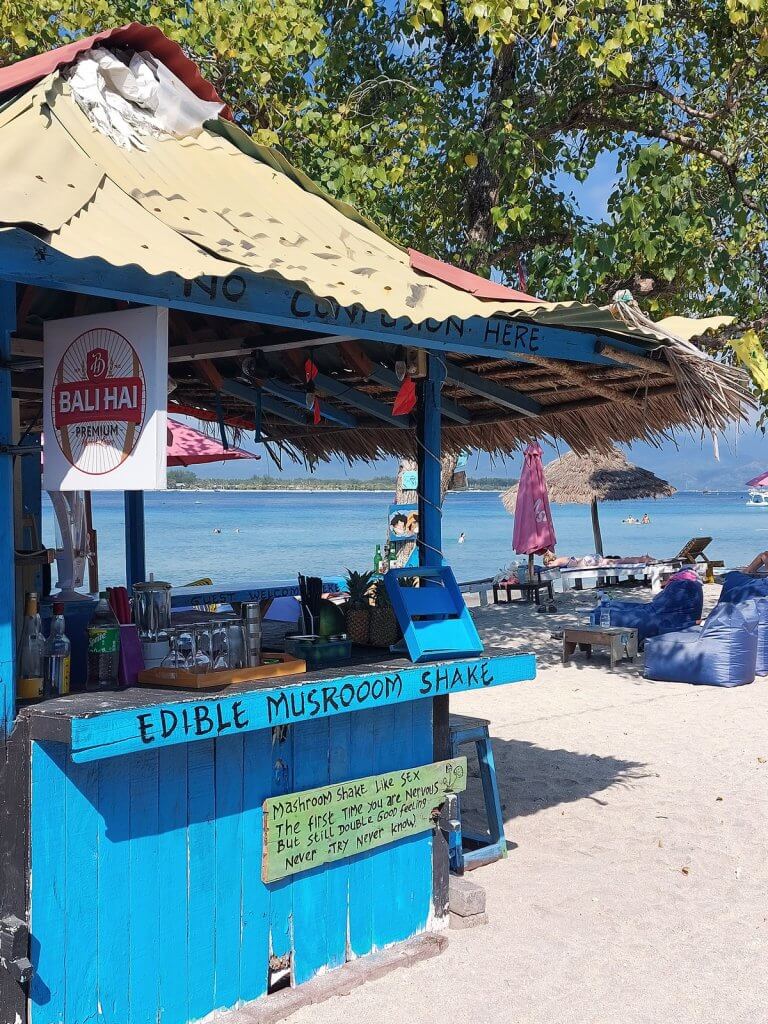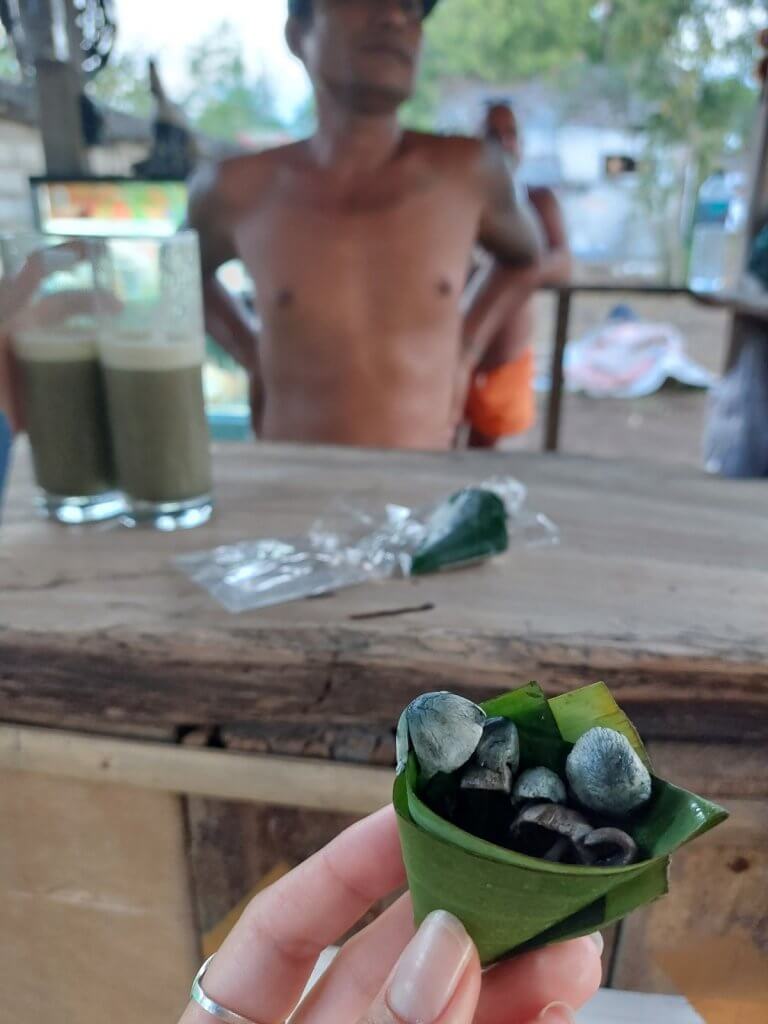 For a more local experience, I recommend to eat at local restaurants called "warung" where you can eat your main course with a drink included for around €3. And at the same time, you can help locals by eating at warung, not at fancy touristy restaurants.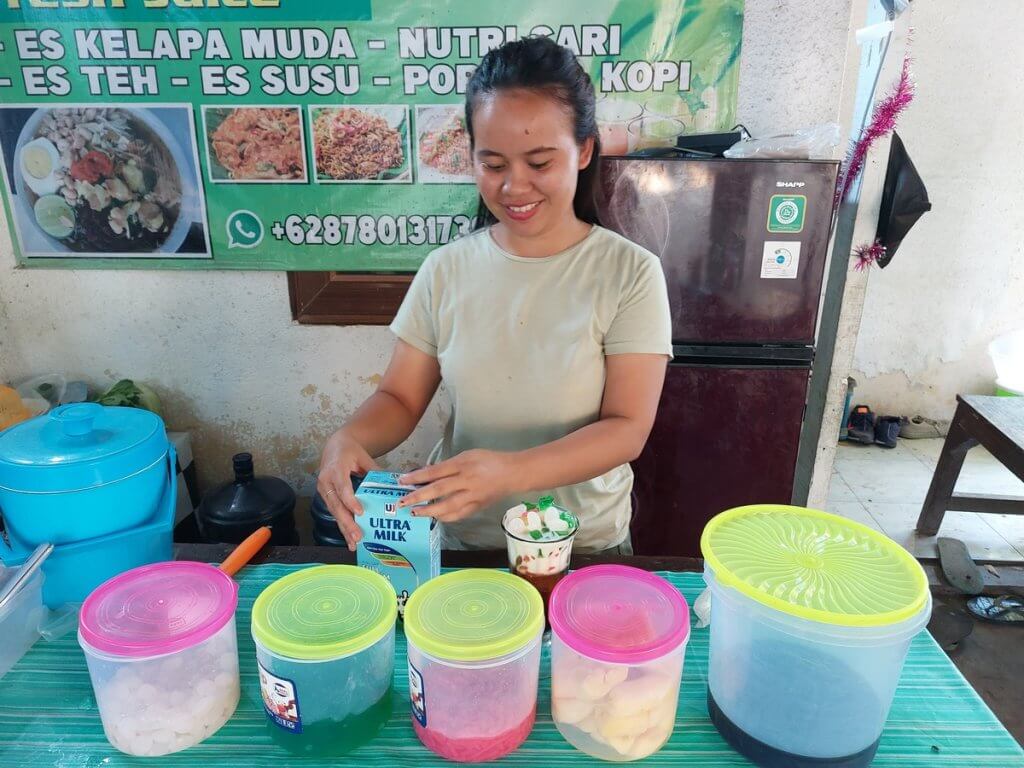 My favourite beach bar was Exile with ineffable sunsets and amazing evening drum circle with good vibes and friendly people.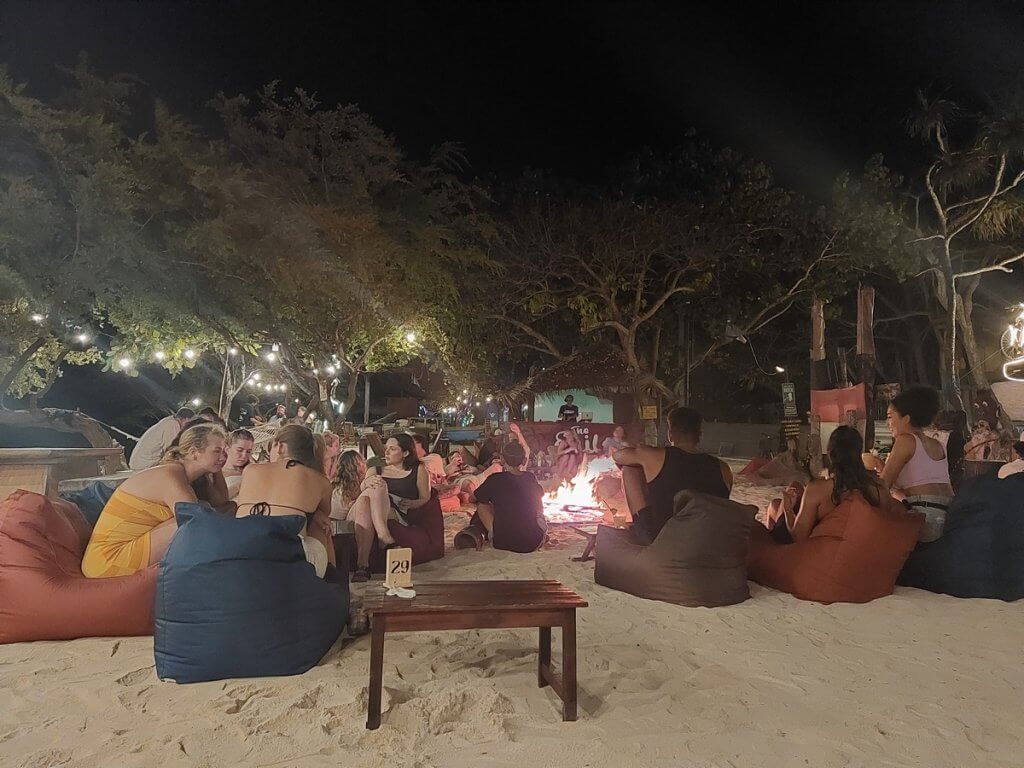 Snorkel trip around all Gili Islands
There is a famous place for snorkelling around Gili Islands called Love Statue Nest. This nest under water depicts a circle of 48 life-sized figures off the coast of Gili Meno. However, you can book the snorkel trip from any Gili Islands.
I booked mine from Gili T via one local tour operator (there are dozens of them). The price of the public snorkel trip is around 15 euro, however, the price can be negotiated to only 7 euro. The price includes the whole snorkel equipment and pictures made by a tour guide with his go-pro camera.
The snorkel trip covers a short snorkel/swim stop with the huge turtles, stop at the Love Statue Nest, a short stop at Gili Meno island to watch the baby turtles, then another snorkel stop filled up with many colourful fish and the last one was at Gili Air for a lunch break.
I DO recommend to book a private tour at different time as the public one is really overcrowded, thus it loses its charm.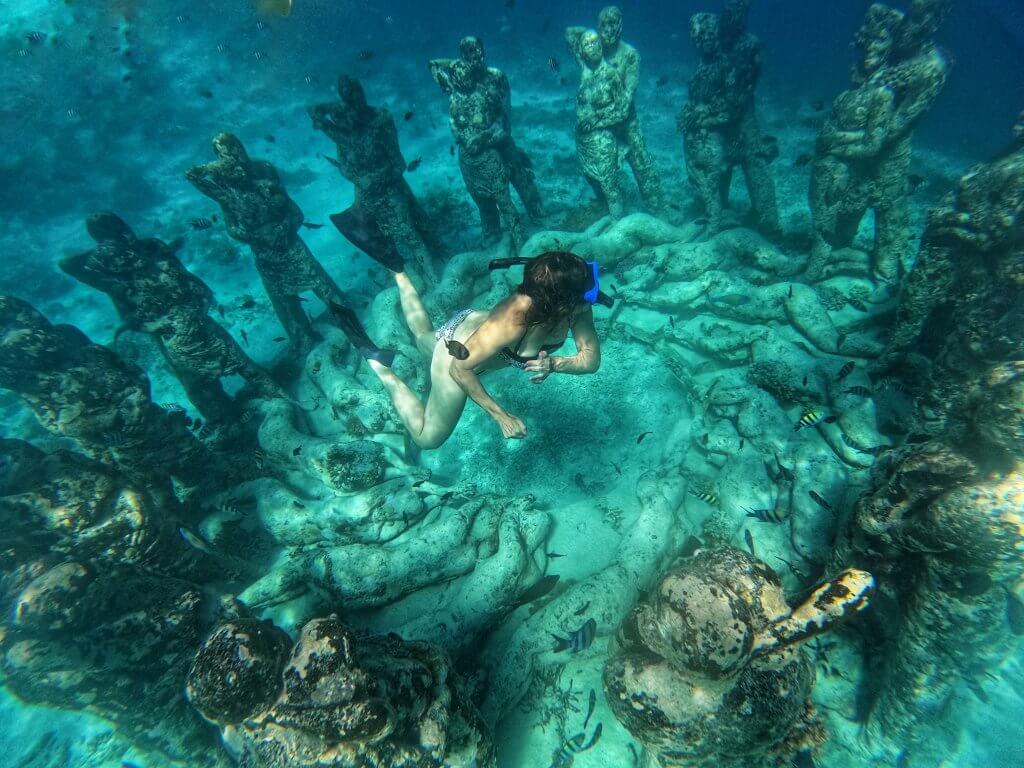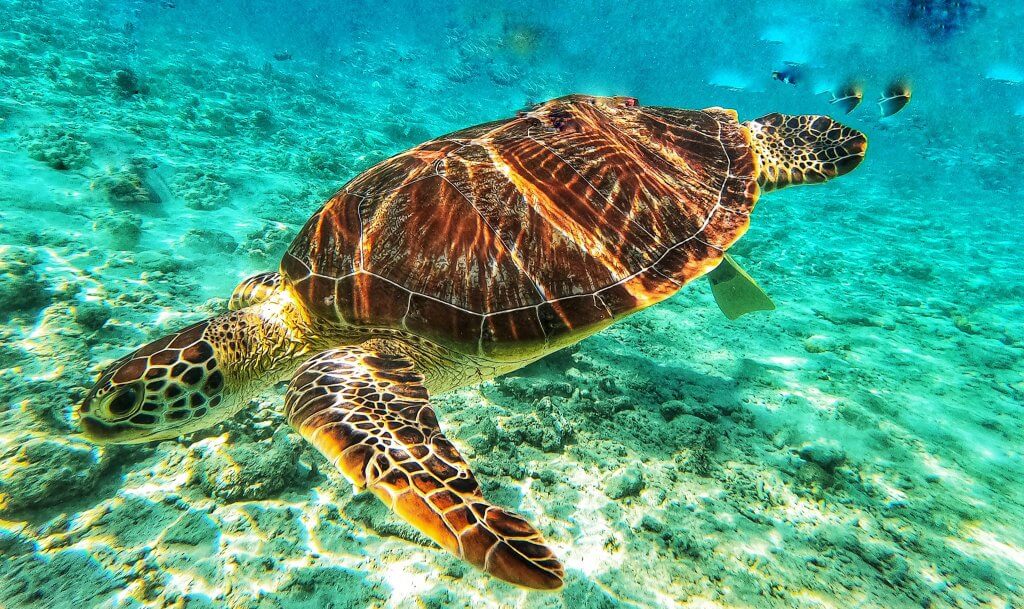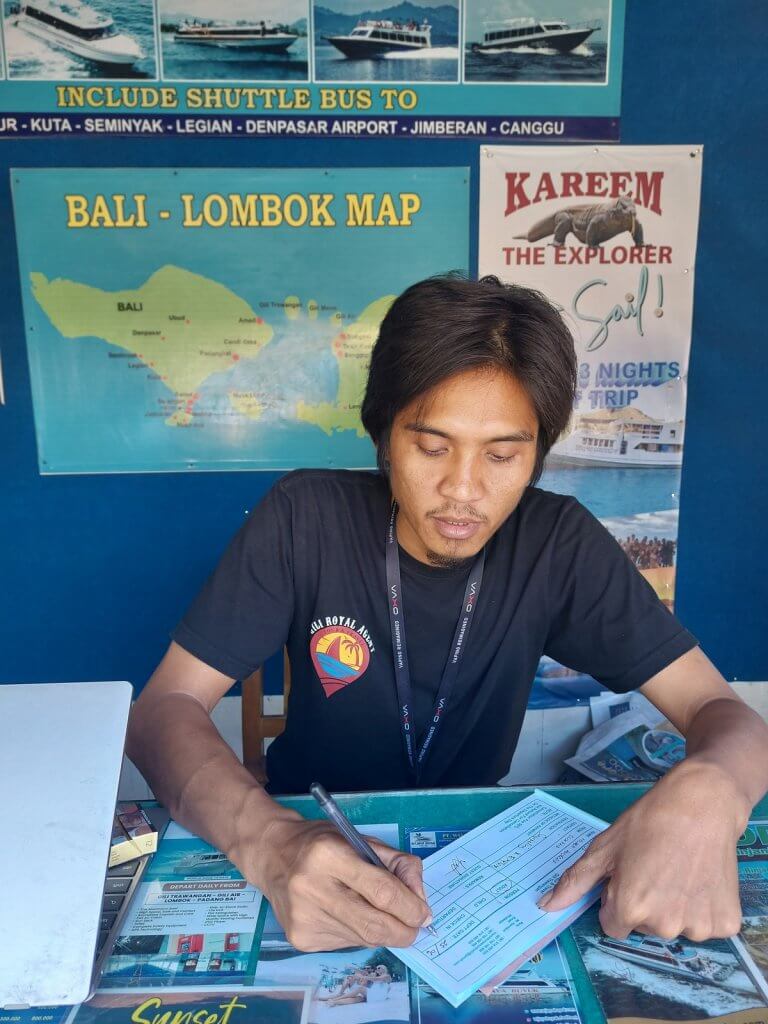 That was my short summary about Gili Islands. Honestly, Bali was not my favourite island to travel around, however, I can´t say the same about Gili islands. I love them and I considered them to be the highlight of my Indonesian holiday.
If you want to receive all articles which I publish, feel free to sign up below.

And if you liked the article and you want to contribute for my future MiliMundo travels (hopefully accident free), don´t hesitate and do it now.
If you are interested in CENTRAL AMERICA – click HERE.In SOUTH AMERICA click HERE.
PS: Looking for great travel insurance with great prices for your future travels? Insurance which you can book even when your journey has already started? Have a look at The True Traveller. I am more than happy with them.

Please follow and like us: