Hits: 2733
In the previous article I gave you 1 day trip itinerary to High Tatras. More specifically, 33km tour from Tatranská Lomnica →→→ Skalnaté pleso →→→ Svišťovka →→→ Zelené pleso →→→ Tatranská Lomnica … It was exhausting but definitely worth doing.
 In this article I want to describe you how I got to the highest peak of Slovakia, and thus of High Tatras – to Gerlach peak with the altitude of 2655m.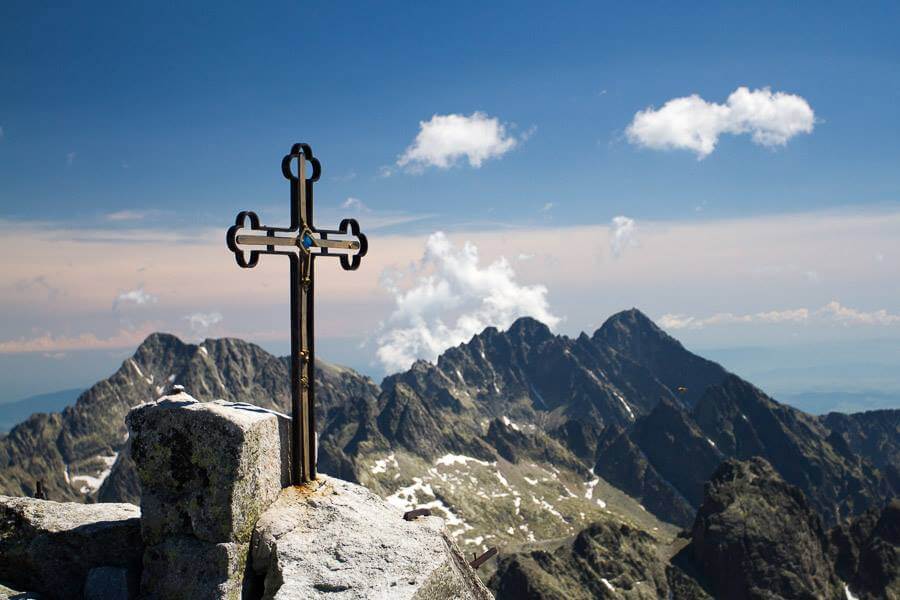 Practical information about reaching the Gerlach Peak
→ tour is possible only with the professional GUIDE
→ there are several agencies which provide such a tour but I went through Mountain Pro Guiding (MPG) – highly recommended
→ PRICE: 285 euro per group of 3 people – check for more discounts or coupons
→ length of the tour:  8 to 12 hours (depends on your physical condition)
→ necessary equipment: suitable mountain shoes and clothes, backpack, gloves, sun-cream and sunglasses, food and liquids per whole tour
→ technical equipment: snap-hook, helmet, climbing seat (provided by MPG for free)
→ insurance: through UNION insurance company (paid by MPG)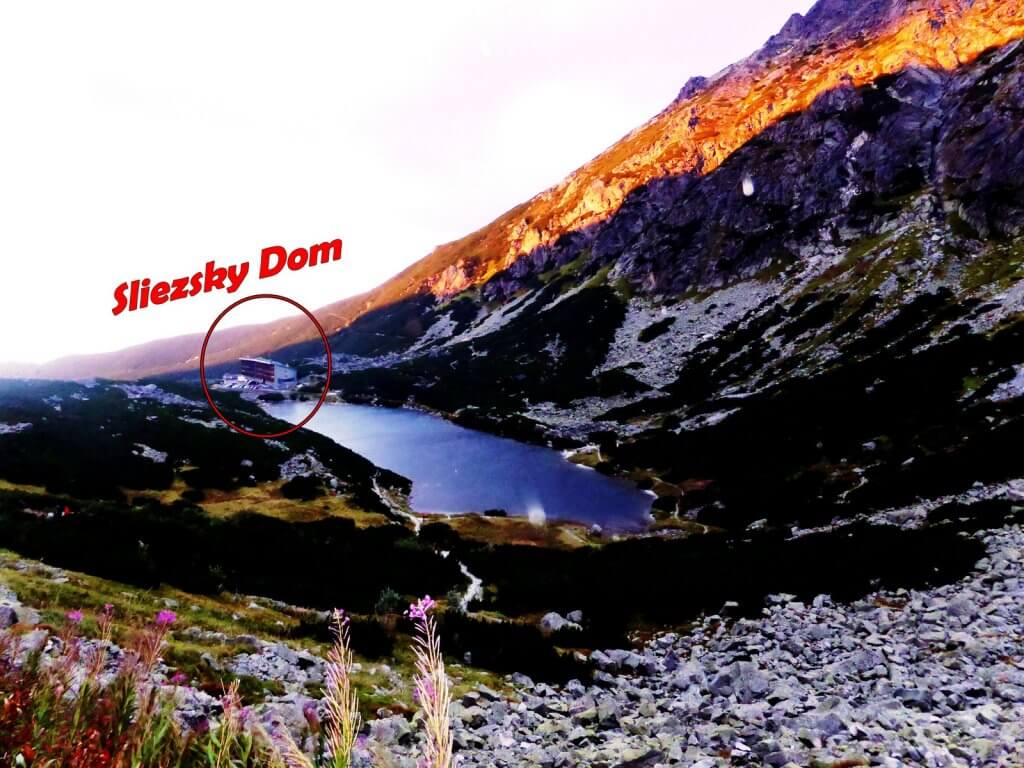 Before I start describing my experience, I want to mention that I have already been in higher altitude than the one of Gerlach peak. For example in Bolivia (Salar de Uyuni with the average of 4,000m) or in Ecuador at the volcano Chimborazo at the altitude of 5,100m. However, I have never climbed to those places. Therefore, climbing to Gerlach peak was a big challenge for me!
OUR WAY UP to GERLACH
Meeting point for the tour was small mountain village Tatranska Polianka where we met our guide Palo who gave us a ride to the official starting point SLIEZSKY DOM. At this point we got our technical equipment and some explanation how the tour will continue.
After first hour of kind of steep (but not that dangerous) walking we achieved a place where we had to start using our technical equipment and start climbing. Mountaineering. Because of my previous difficult hike in High Tatras, I was quite exhausted and worried whether I could achieve my goal, thus to reach Gerlach peak.
But thanks to the support of my friends Marcel and Andrej and our guide Palo, after 3 and half hours of technically demanding (and for physical conditional as well) terrain we reached Gerlach peak! I was so proud of myself. I didn´t even care the fact that we didn´t see anything because of fog. The views which I expected were impossible to observe. But I had still amazing feeling I managed to climb to the highest peak of Slovakia. 🙂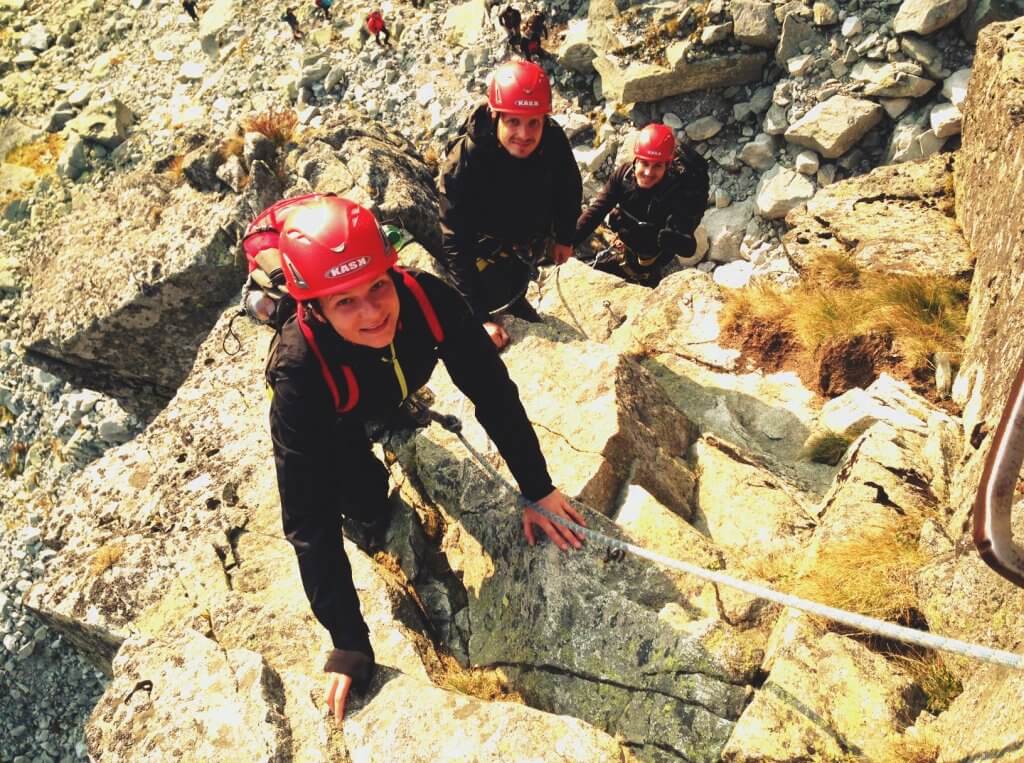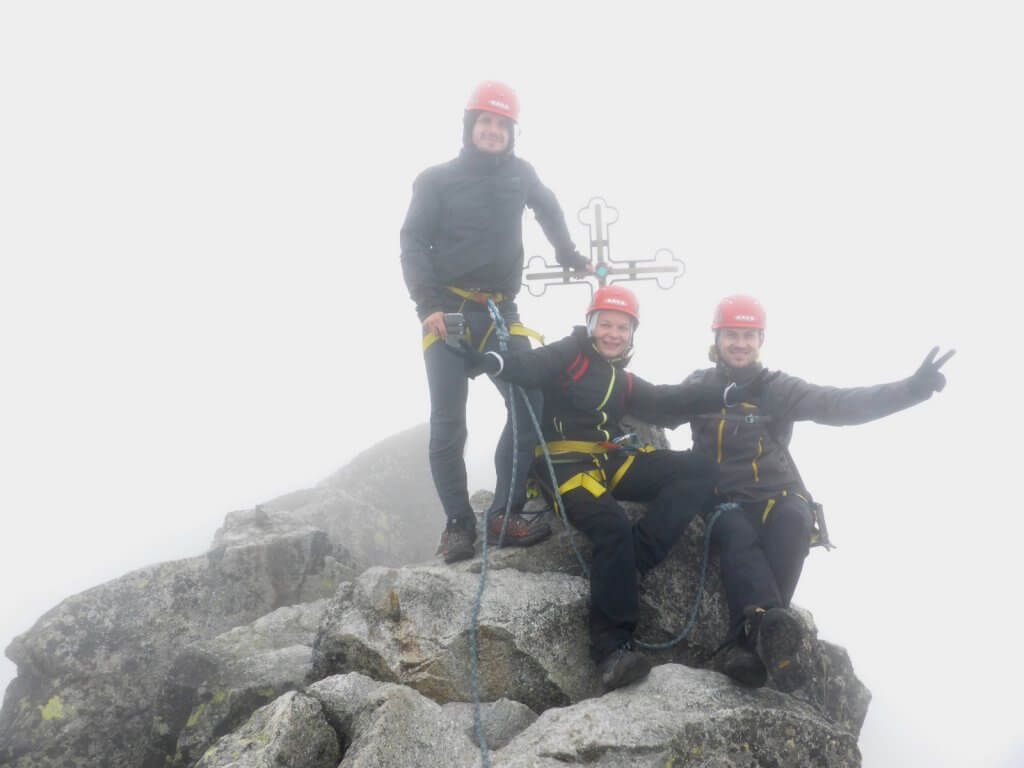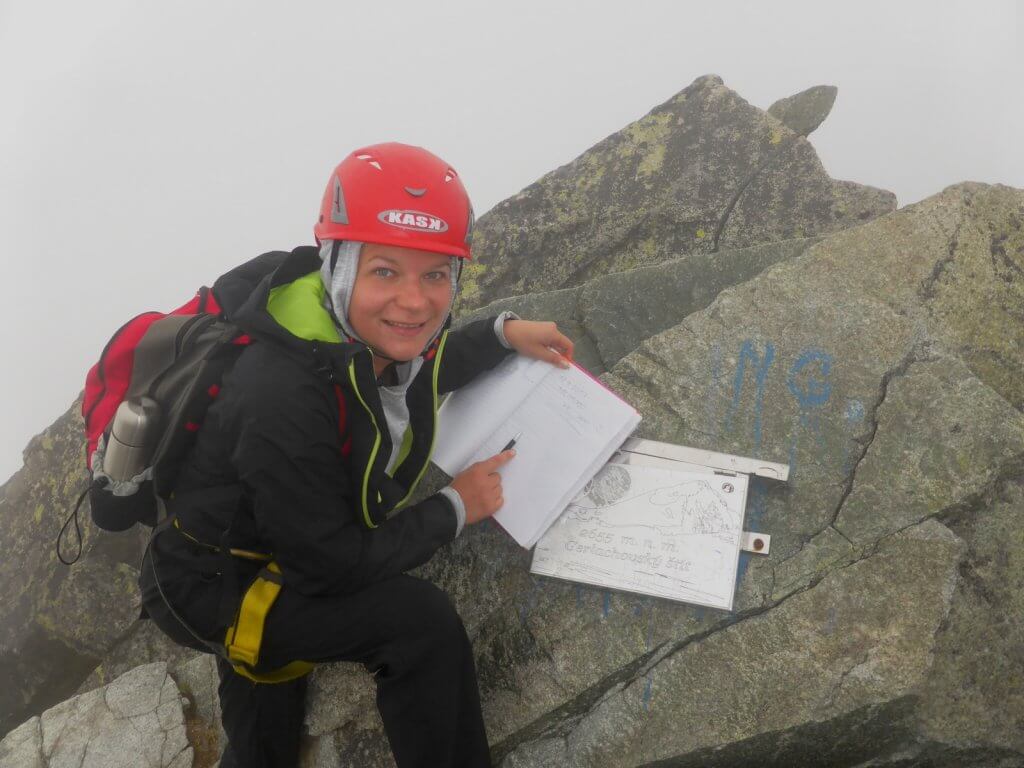 OUR WAY DOWN from GERLACH
After short break at Gerlach peak and after some must-taken pictures and signatures in the memory book, we started descending through Batizovska Proba. The steep rocky terrain made our adrenaline in blood be pretty high all the time.  The fog and strong wind didn´t make our descending any easier. We had to be very careful at each taken step and where and how we lay our feet.
It took us few hours to get to the Batizovske pleso (mountain lake) where we took 15 min break. Only then the adrenaline eased off and my body started to realize the pain of the muscles and blisters at my feet. It wasn´t over yet and we had to continue to Sliezsky dom at least one more hour. The last hour I suffered the most from the complete exhaustion.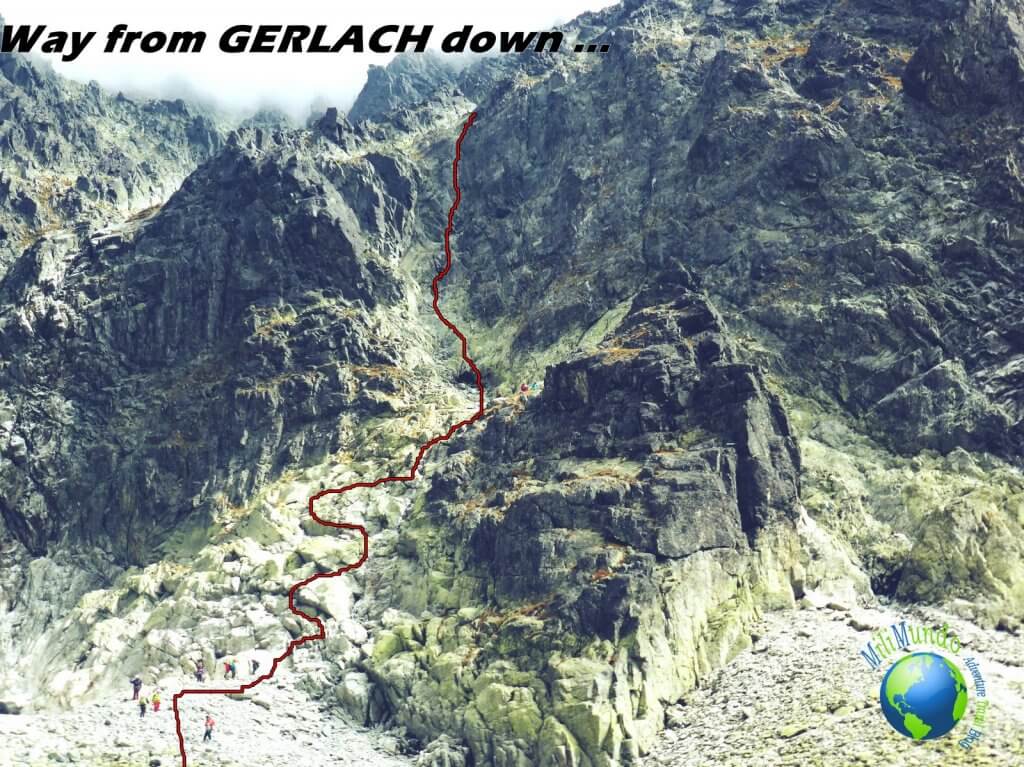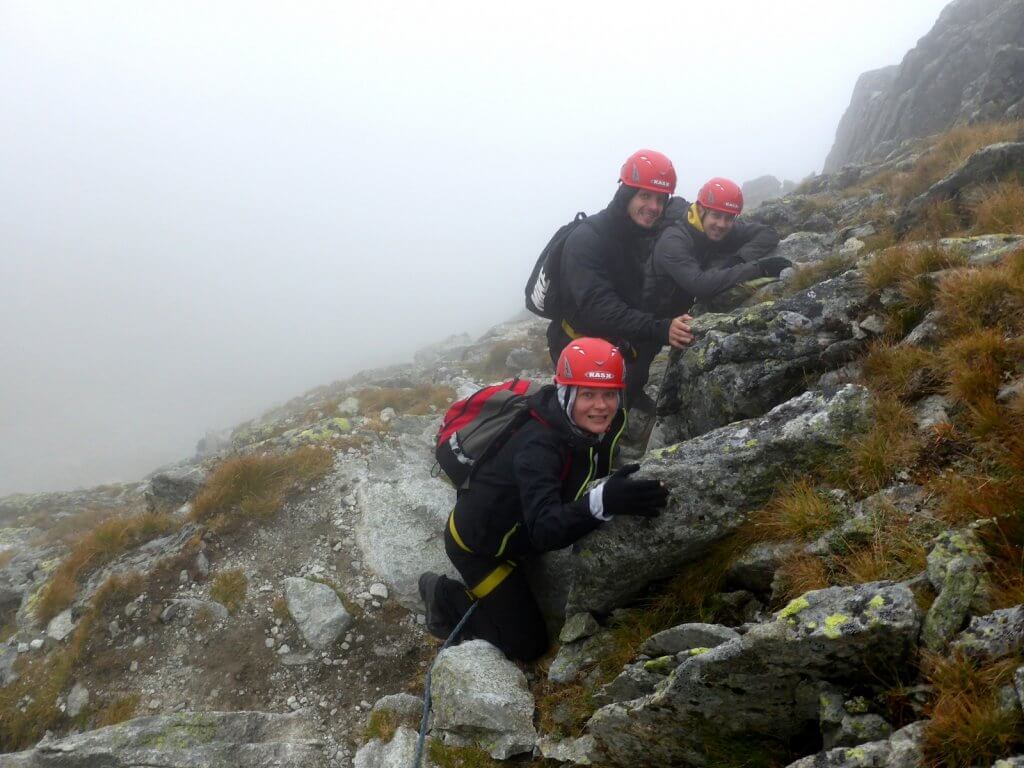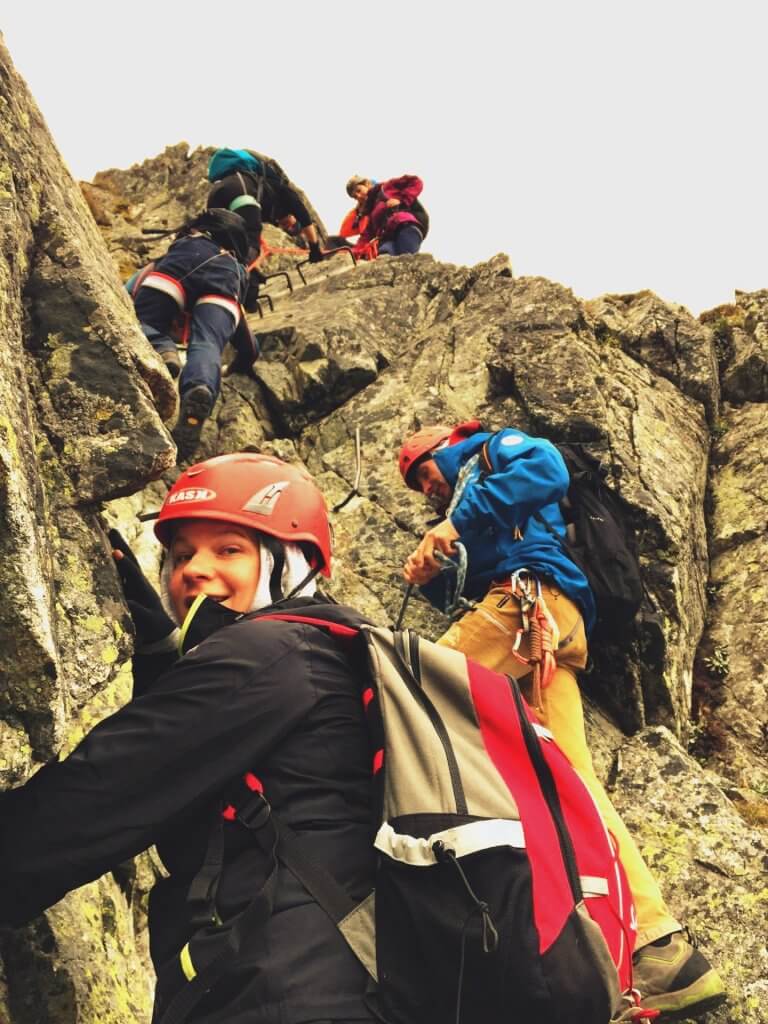 But after 7 and half hours of TOTAL TIME we managed to climb and descend the highest peak of Slovakia and to arrive to the starting & ending point with amazing feeling of self-conquest and pride!
 What has been your biggest challenge in hiking??? 🙂
PS: If you are looking for a nice camera which would take incredible photos, check Nikon D3200
 – I have exactly the same one and I am more than happy with it 🙂
If you wish to receive my latest articles on your email, sign up below.
And if you want to contribute me for my travels, don´t hesitate and do it now. 🙂
Please follow and like us: