Hits: 1902
It was almost a month in the Dominican Republic and we started thinking where to go next. We wanted to explore other Caribbean islands, however, flights were super expensive. Even more than back to Europe. So we decided to explore other options and found out that there is a possibility to book a ferry from the Dominican Republic to Puerto Rico. And this article will contain all useful information about this journey. Hopefully, you will find it useful and inspirational.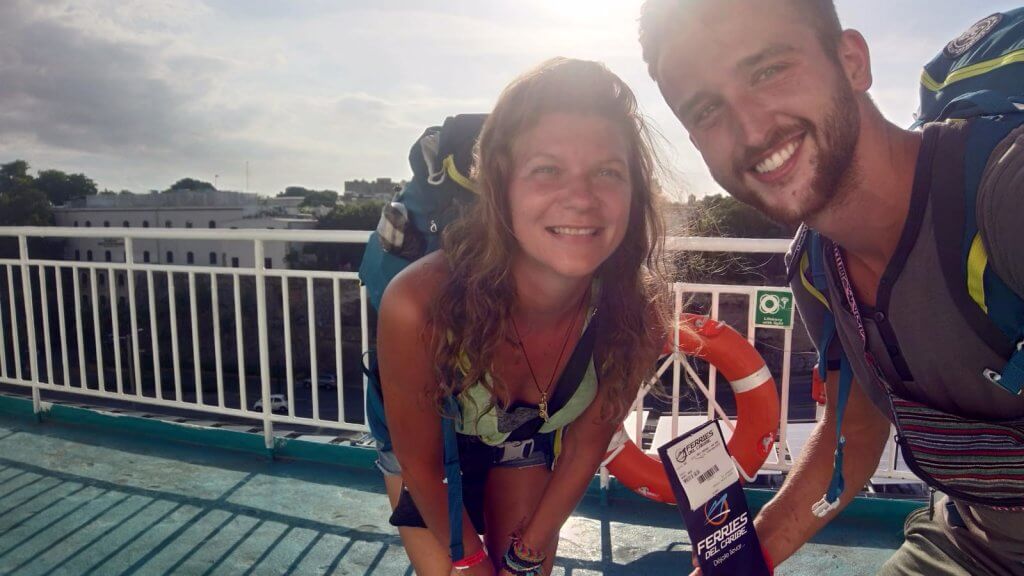 TICKETS & PRICES
I booked ferry tickets to Puerto Rico through website Direct Ferries for 100 dollars per person. It was through company called Ferries del Caribe which is the only one providing this service.
The ticked included only a journey and evening entertainment (live music, stand up comedy, domino game). Our ticket didn´t include accommodation, therefore, we spent night in a public area.
Prices per cabin vary between 55 and 85 dollars depending on comfort and luxury of the cabin. Dinner costs 19 dollars and breakfast 9 dollars.
There was also a possibility to buy some drinks and cocktails and souvenirs in gift shop.
FROM WHERE TO WHERE EXACTLY
Ferry leaves  Don Diego terminal in Santo Domingo, the Dominican Republic and after 13 hours it arrives to Pan American Pier in San Juan, Puerto Rico which is located near Old San Juan and Miramar.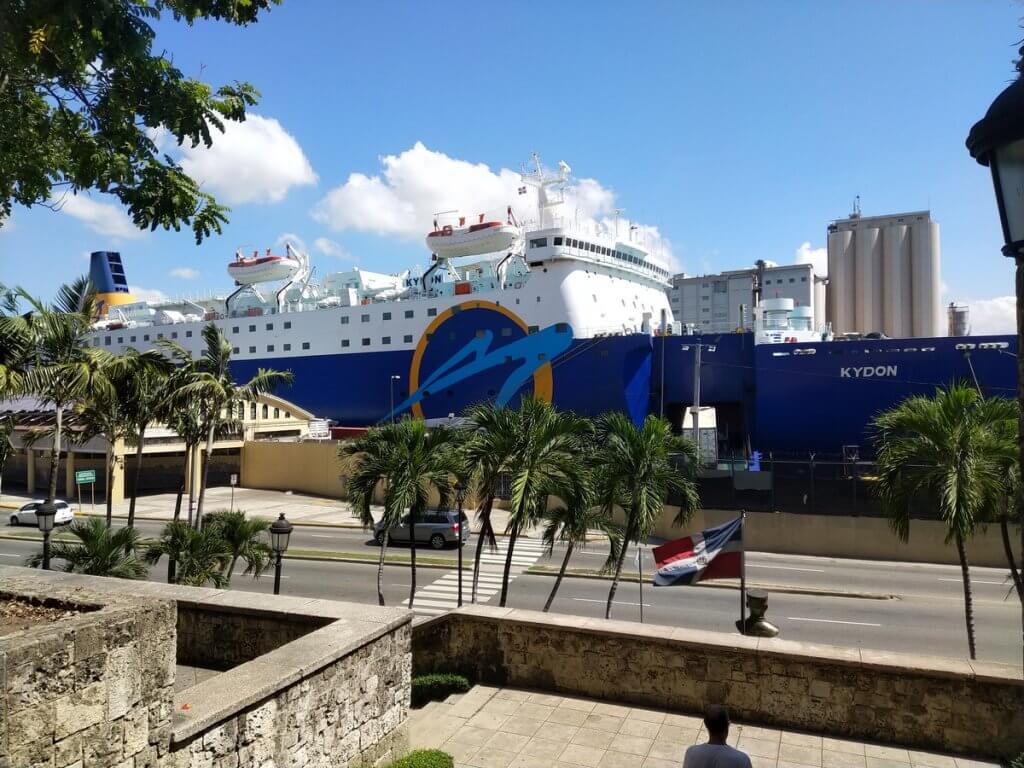 HOW IT LOOKS LIKE ON BOARD OF A FERRY
Our ferry from Ferries del Caribe reminded me a huge ocean cruise ship with six floors. Three serving as garages and three serving for passengers. Cabins were located on two floors. There were two bars, two types of restaurants and a patio on upper deck of the ferry.
There was also a kid´s corner and a gift shop for souvenirs. For people without booked cabins (like us) there were also public showers and toilets.
In public areas there have been also some comfortable sofas and chairs where we could sleep and relax.
Electric outlet was of a European style as the ferry was Greek.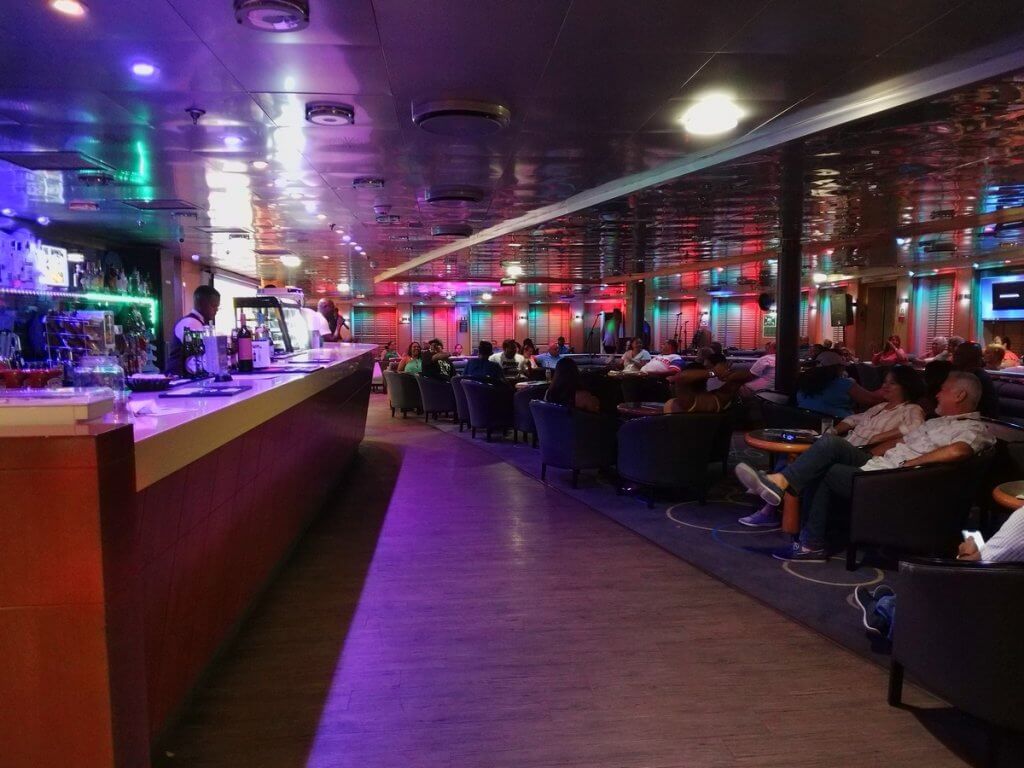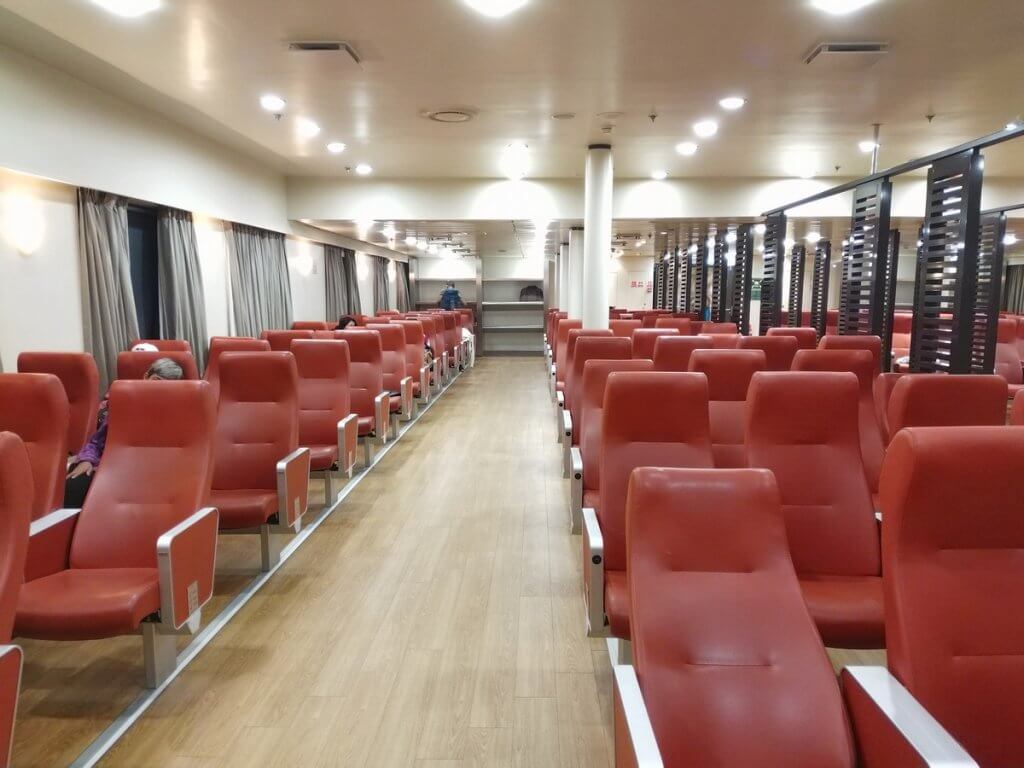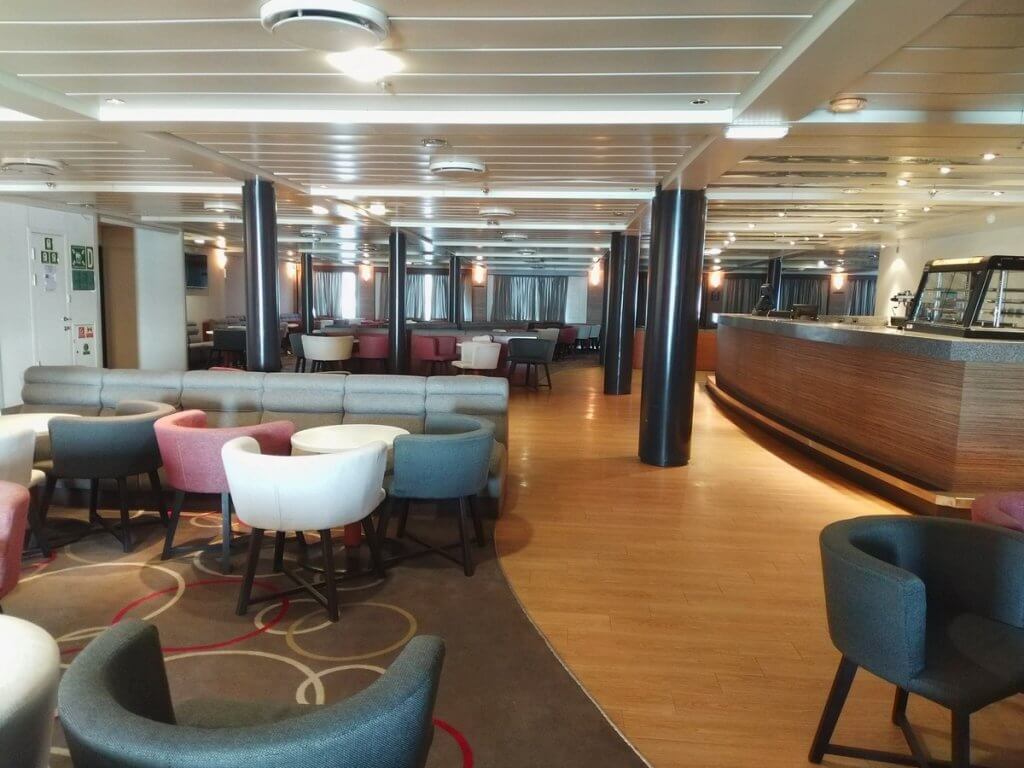 IMMIGRATION CONTROL
We were pretty controlled already during check in at ferry terminal in Santo Domingo. At check in they required from us a printed version of ESTA, exact address of our stay in Puerto Rico, outbound ticket from Puerto Rico and payment of 20 dollars – country´s exit fee.
Subsequently, our luggage was scanned and we passed through immigration control where our printed ESTA was taken away together with already filled in immigration form. After that we showed our passports and boarding passes twice or three times to different people and we finally could board the ferry.
On board of the ferry we could do our immigration scan for Puerto Rico thanks to the available machines. After disembarkation in San Juan we passed through immigration control without any strict questions or complications. They didn´t even stamp our passports.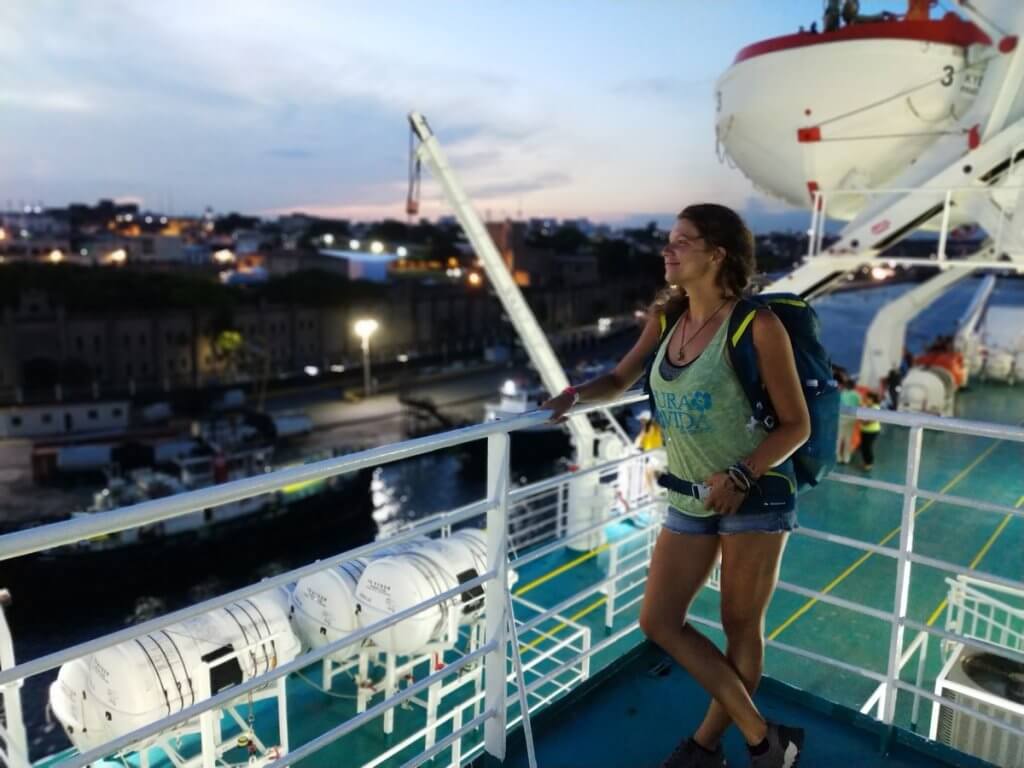 TO SUM UP
Company: Ferries del Caribe

Price: 100 dollars per person per journey only

Length: 13 hours

From where to where: Don Diego terminal, Santo Domingo in the Dominican Republic – Pan American Pier terminal in San Juan in Puerto Rico  
So what do you say about this ferry ride? Would you try it or would you prefer flight option?
More articles about the Dominican Republic can be found HERE.
Subscribe for more articles from my crazy travels around the whole world. 🙂  
If you wish to receive my latest articles on your email, sign up below.
And if you want to contribute for MiliMundo travels, don´t hesitate and do it now. 🙂
And if you are interested in articles on CENTRAL AMERICA – click HERE. On SOUTH AMERICA click HERE. 🙂
PS: Looking for great travel insurance with great prices? Insurance which you can book even when your journey has already started? Have a look at The True Traveller. I am more than happy with them. 🙂

Please follow and like us: