Hits: 2036
To keep you well updated, I must say that this year 2017 I have come back to "river cruise business" for the second time. To work as a waitress in restaurant. However, my first time on a cruise ship was in 2014. It means that it has been 3 years since I didn´t have any tray in my hands, or carry 4 heavy and hot plates with incredibly friendly smile on my face. So how has been my very first week of this year on cruise ship?!
To specify my first impression and concerns I would like to explain you that in 2014 I worked on a cruise ship between 12 and 20 hours a day, 7 days a week, months straight. NO DAY OFF. My wrists from carrying heavy plates, my knees and joints have hurt me since then. So the decision to come back to such hell wasn´t easy at all. But if there is motivation, everything is possible, right?! 🙂
So what was my very first week on cruise ship?
At the beginning I just say that although I work for the same cruise ship company, I got new contract with new travel itinerary. And thus starting in Switzerland, sailing through Germany and finishing in capital of Netherlands – in Amsterdam. Beautiful journey full of breathtaking places. This was the first thing which made me happy about coming back to hell. What was the second thing which made my first impression better?! After boarding the ship the first day, I met with my (already known from previous season) hotel manager who had great news for me. According to some new law, each employee of cruise ship must have at least 1 day off per 2 weeks. I haven´t expected such good news. It was almost impossible to believe.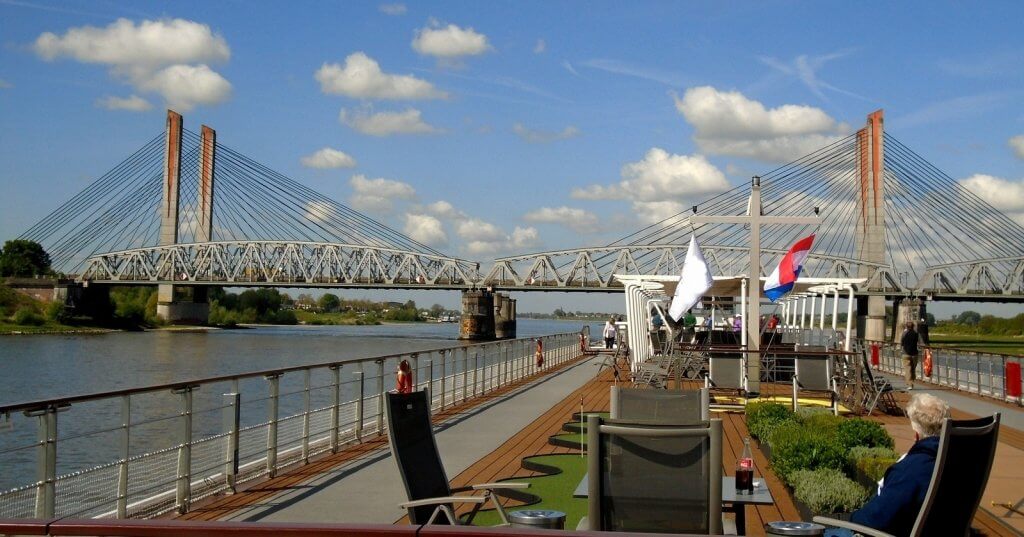 After my arrival I got to know my new colleagues who are from the Philippines, Romania and Poland. My team as well as my maitre´d made great first impression on me. They gave me couple of hours to unpack my small suitcase, get orientated in old new environment, and in the evening I started with my very first service with 4 table of amazing guests. Fortunately, I got tables where carrying 4 heavy hot places was not necessary so my wrists got some time to adapt to load of the work and to get stronger. As a bonus to everything, my partner on restaurant station is a guy from the Philippines who has a lot of experience with working onboard, and in addition to that his great value is patience. Therefore, Rey taught me a lot my first week and gave me some good foundations for the work onboard.
After couple of days onboard I already felt confident enough to work as I was supposed to work, I got to know new nice people and visit marvellous places in Germany and the Netherlands. For example small German villages like Breisach, Kehl, bigger city Koblenz or Dutch village Kinderdijk which is popular for its windmills.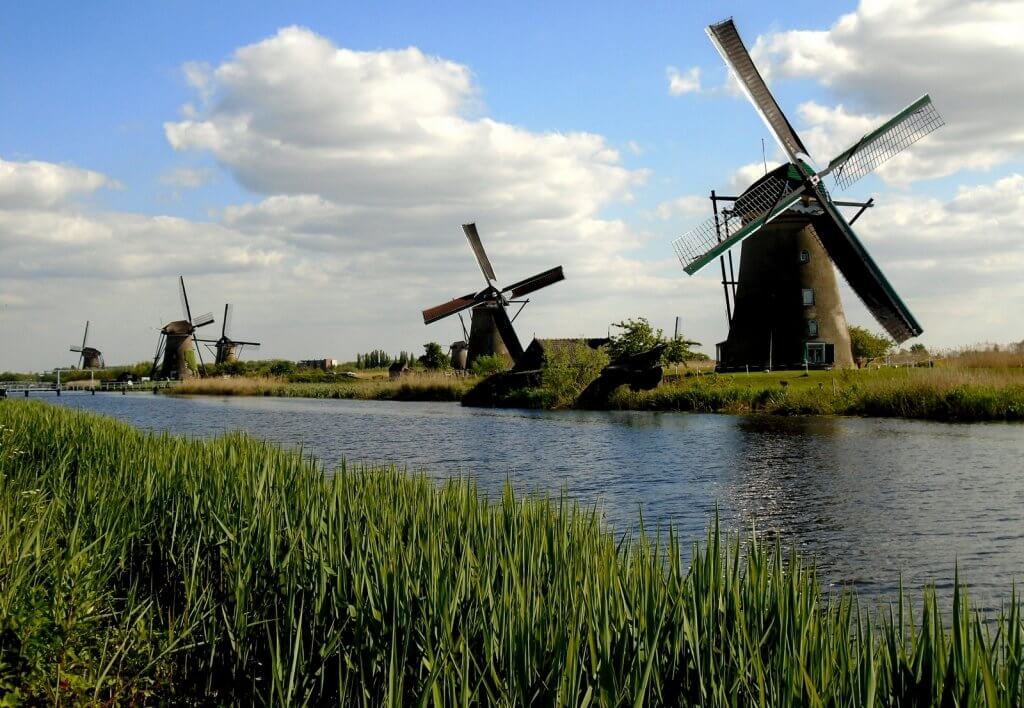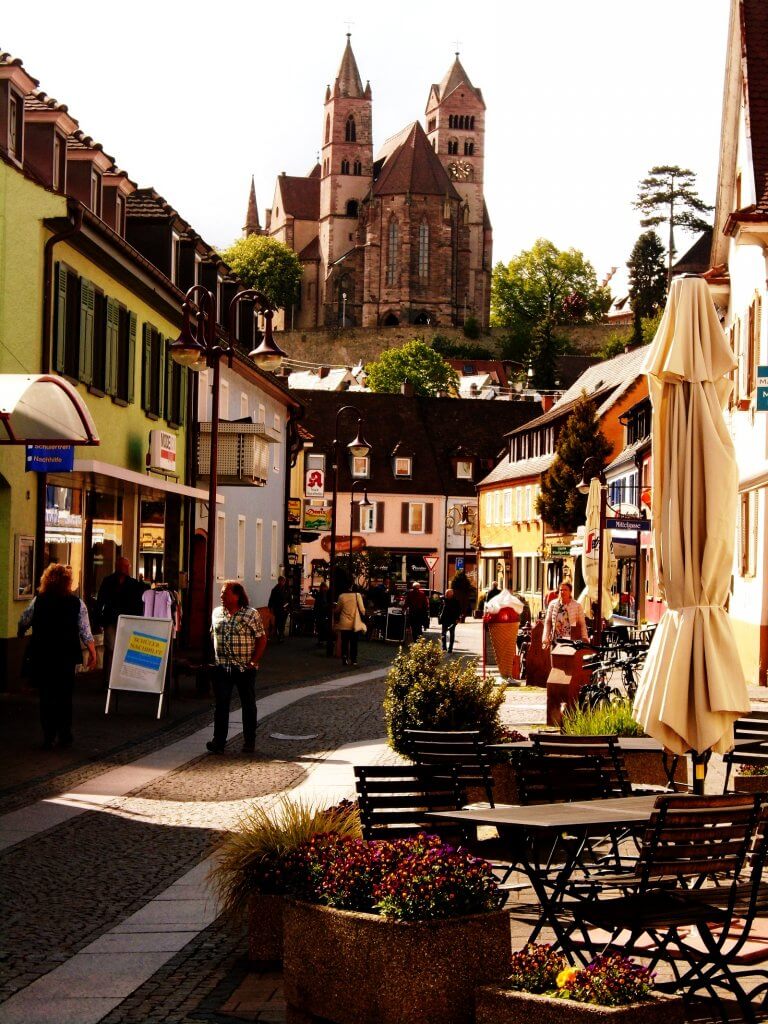 In addition to all of this (so far all good), my team is super organized and super fast. Everybody knows what and when to do, therefore, we finish breakfast, lunch and dinner service way much sooner than it was in 2014.  Suddenly I have even 4 hours off between lunch and dinner and dinners are done by 9:30pm. Simply unbelievable. My first week ended with so called "pay day" dinner when guests have opportunity to appreciate our hard work by giving us some tips. And I guess that my guests must have been very satisfied as my personal tips were more than I expected for the first week. 🙂
After the first week onboard of this ship I got to the conclusion that I couldn´t be assigned to better ship than this one. People in my team very friendly, more time off than on previous ship, one day off per two weeks, nice atmosphere between crew and passengers. And good money.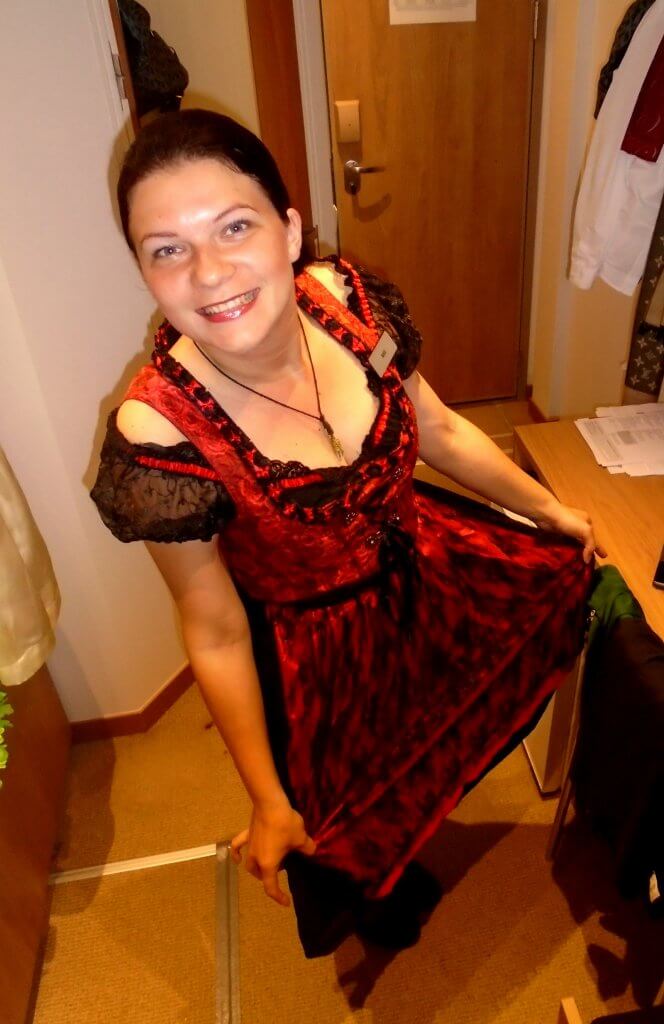 However, everything nice once ends, right?! At least this was my case. On my almost last day of my first week I was called by my maitre´d who explained me that my company is sending me to different ship in Portugal. Though Portugal sounds incredible, that ship doesn´t. There were short of many people and urgently needed back up help. So I knew it would be hard. And it actually is. Literally, hell! But about this experience you can read in my next article.
If you wish to receive  emails with my latest posts on cruise ship life, sign up below. 🙂
In case you want to read more articles on a cruise ships, then click on "Working on a cruise ship – dream job?" or " How I follow my travel dreams and start from zero".
CARPE DIEM my lovely readers. 🙂
Please follow and like us: