Hits: 1543
Already the title of the article sounds appealing, right? Who wouldn´t be interested in extreme hike of two volcanoes? More specifically of volcanoes Arenal & Chato?
Costa Rica with its famous phrase "PURA VIDA" prides itself with more than 100 volcanic formations out of which five are classified as active volcanoes. To those five also belongs Arenal volcano which I will be describing today.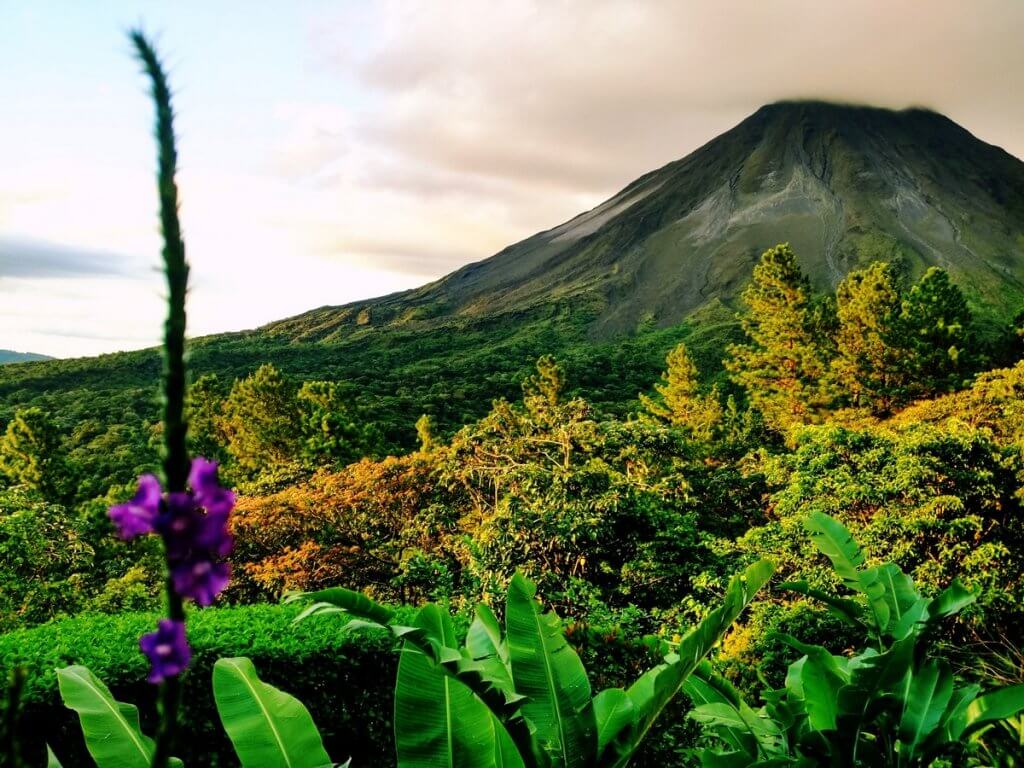 Arenal & Cerro Chato volcanoes
 Arenal volcano as one of the active volcanoes of Costa Rica is located at the shore of lake Arenal, only few kilometres from the charming town La Fortuna. Its neighbouring volcano is Cerro Chato which is considered to be inactive. If you are lucky with the weather in la Fortuna (well, it rains pretty often), you can experience perfect views over both volcanoes already from the town.
Unfortunately, there is no official way of getting to the top of any of these two volcanoes, as it might be risky and dangerous. However, don´t worry. With Red Lava TSC you will get close enough to experience magic of both volcanoes.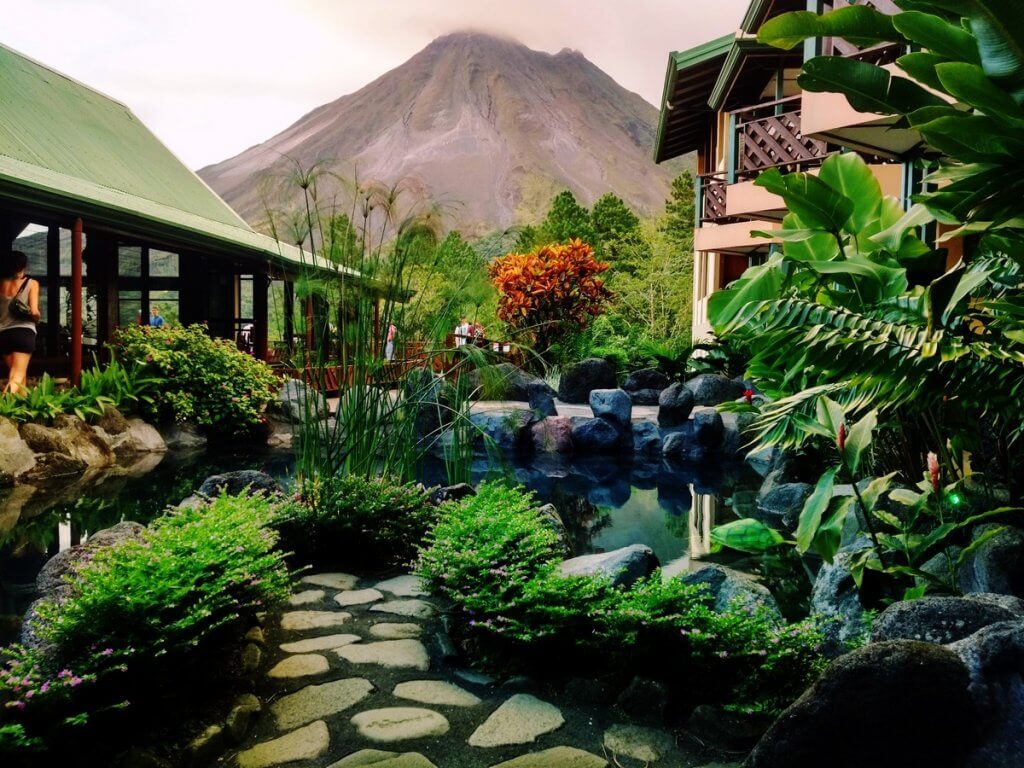 Two Volcano Extreme Hike through my eyes
This hike was organized by Red Lava TSC and the best part of it was the fact that large part of the hike was almost untouched by tourism, so we didn´t  find more tourists along the way. No overcrowded places or noisy groups of tourists.
I was guided by professional and knowledgeable guides Marcos and Daniel who made sure we would have a blast on this unique tour. The first part of the hike included dense forest trails. Along the way we were able to observe great volcano viewpoints, field of lava rocks, huge trees and we were lucky to observe various species of birds. We enjoyed our lunch at the river where we could refresh ourselves. Then we continued through up and down of the forest, many parts were accompanied by ropes to help us keep the balance. In case of rain, it may become muddy and slippery so your level of adrenaline might increase. 🙂
In the second half of the hike we walked through Arenal Observatory where we were amazed by colourful rainbow eucalyptus trees and breathtaking views over volcano Arenal. We had a chance to refresh ourselves at nice waterfall where we took short break. We also passed through two hanging bridges.  We watched sunset with the best views ever. Views over volcano and lake Arenal. And our amazing guides served us some coffee and cookies.
But you know what? The end of the hike was a cherry on the cake. From Arenal Observatory we were taken by bus to the natural hot water river. Yeah, you read correctly. HOT RIVER. At this magical place our guides gave us volcanic mud facial treatment and some complementary cocktail. For me personally, it was the best end of the tour I have ever had. 


Price of the Hike
You can book Two Volcano Extreme Hike for around 65 dollars directly in the office of Red Lava TSC which is located only few meters from the main terminal of La Fortuna. Or you can have a look at its official page online.
Price includes transport & pick up from your hotel, guide, lunch, coffee, cookies, cocktail and all entrances. The only additional extra could be the tips for the guides, which are not obligatory.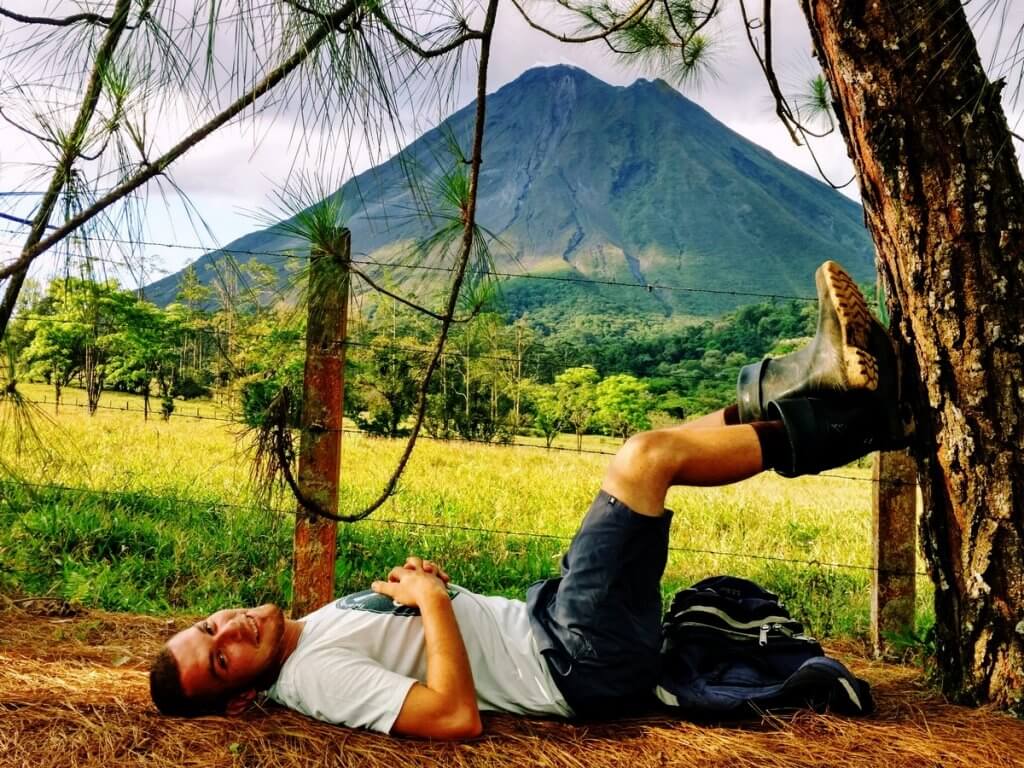 Photo Gallery of the Hike
I believe that more than anything else, photos are the ONES which might persuade you to take Two Volcano Extreme Hike with Red Lava TSC. Therefore, have a look at this photo gallery and get inspired. All photos have been taken by me. 🙂
Dear MiliMundo readers, for more information on Costa Rica, feel free to click HERE – https://costarica.org/.
If you wish to receive my latest articles on your email, sign up below.
And if you want to contribute for 2018 MiliMundo travels, don´t hesitate and do it now. 🙂
And if you are interested in more articles on CENTRAL AMERICA – click HERE. On SOUTH AMERICA click HERE. 🙂
Please follow and like us: