Hits: 5782
Those who follow my MiliMundo know that I used to work on river cruise ships as a restaurant server and that my blog also focuses on this topic. Therefore, I created a section called CRUISE DIARY where you can read all the articles about my personal experiences with cruise ship job. However, day by day I still receive emails from you asking me questions about work on river cruise ships. That is why I decided to write this article which will answer all your questions and gives you everything you need to know about work on river cruise ships.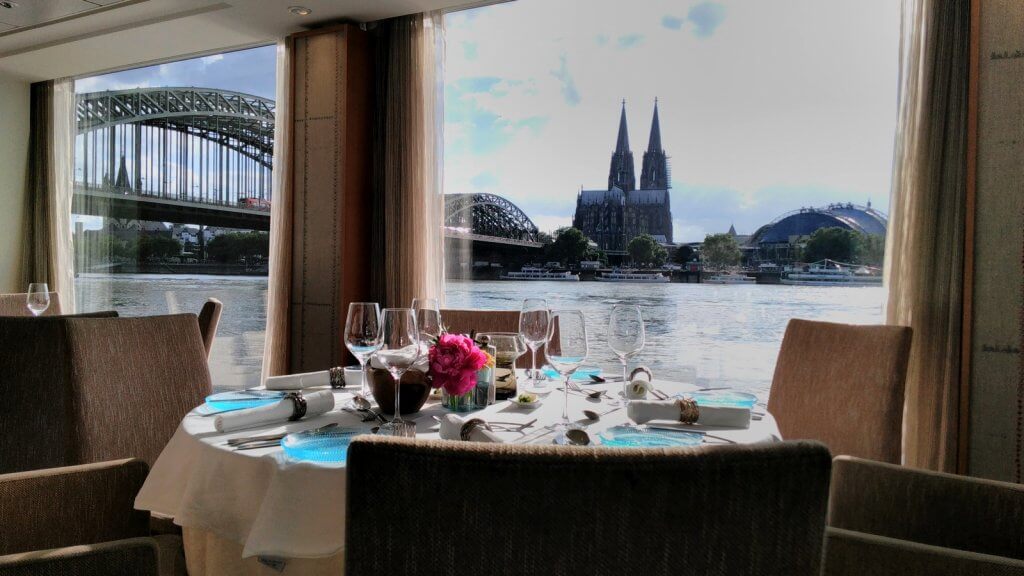 HOW TO GET CRUISE SHIP JOB
Depends where you are from, which nationality you have. You may apply directly on a website of individual cruise ship companies or you can get a job through the agency which arranges cruise ship jobs. In Slovakia I used services of BackUp Jobs Agency which arranges my cruise job experience without any fees.
WHICH JOB POSITIONS YOU CAN APPLY FOR
Job positions on river cruises are limited especially compared to huge ocean liners where you can get a job as a photographer or in casino. On river cruise ships you can apply for jobs in kitchen as chef, sous-chef, cooks or dishwashers. In restaurant and bar as waiter, bartender or bar manager and restaurant manager. Then you can easily apply for a job at the reception, in housekeeping or as a sailor.
The most appealing and challenging job position seems to be "PD" – program director who is responsible for smooth running of everyday program for passengers. 🙂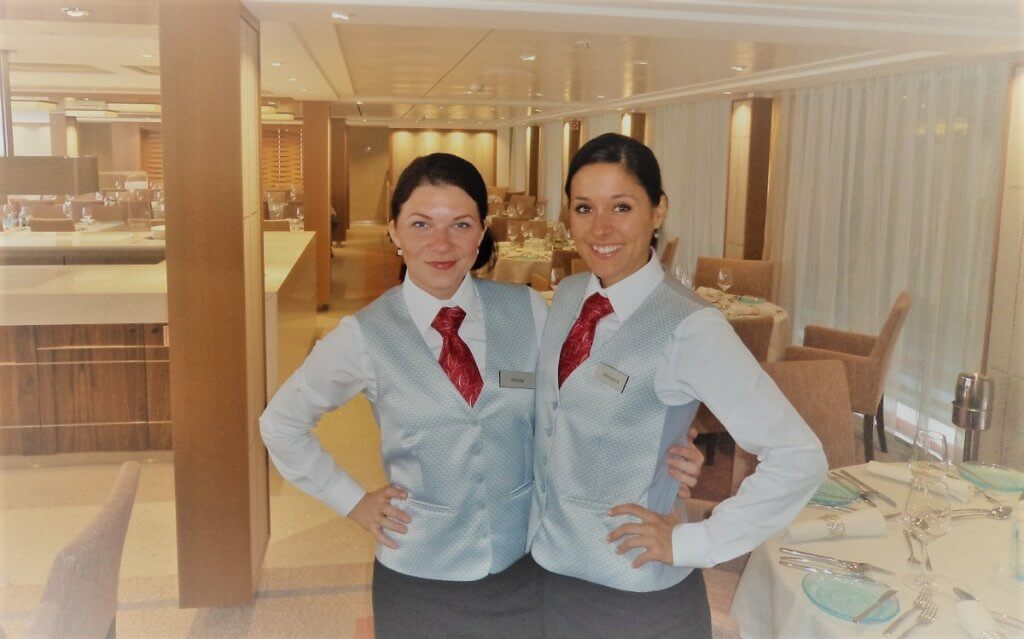 WHAT LANGUAGES YOU NEED TO KNOW
In most companies you need to speak English at least on fluent level in order to be able to understand your managers. If you are in "front office" jobs and you speak directly to guests and passengers during your work, you have to have really good English at least on level B2/C1. There are also few cruise companies which do not require English, but German. For example company called A-Rosa.  
SEASON OF RIVER CRUISES
Season on river cruises usually starts in the middle of March and ends in November. Few companies run Christmas cruises so you can get extra money even in December. Your contract usually cover the whole season, however, you can start working on river cruise ships even in the middle of the season as not everybody from the staff will be able to finish the contract.  
SALARY ON RIVER CRUISES
It also depends on cruise companies. Some offer fixed salary of 800 euro net, some 1200 euro. Apart of fixed salary, you get part of so called "general tips" which are shared among every employee of the ship. On positions of waiters and housekeeping people, you can get extra personal tips which are given to you directly by satisfied guests.
My monthly fixed salary was around 1250 euro net and my monthly gratuities were around the same amount. Sometimes more, sometimes less. In two months of working on cruise ship I was able to save around 5000 euro.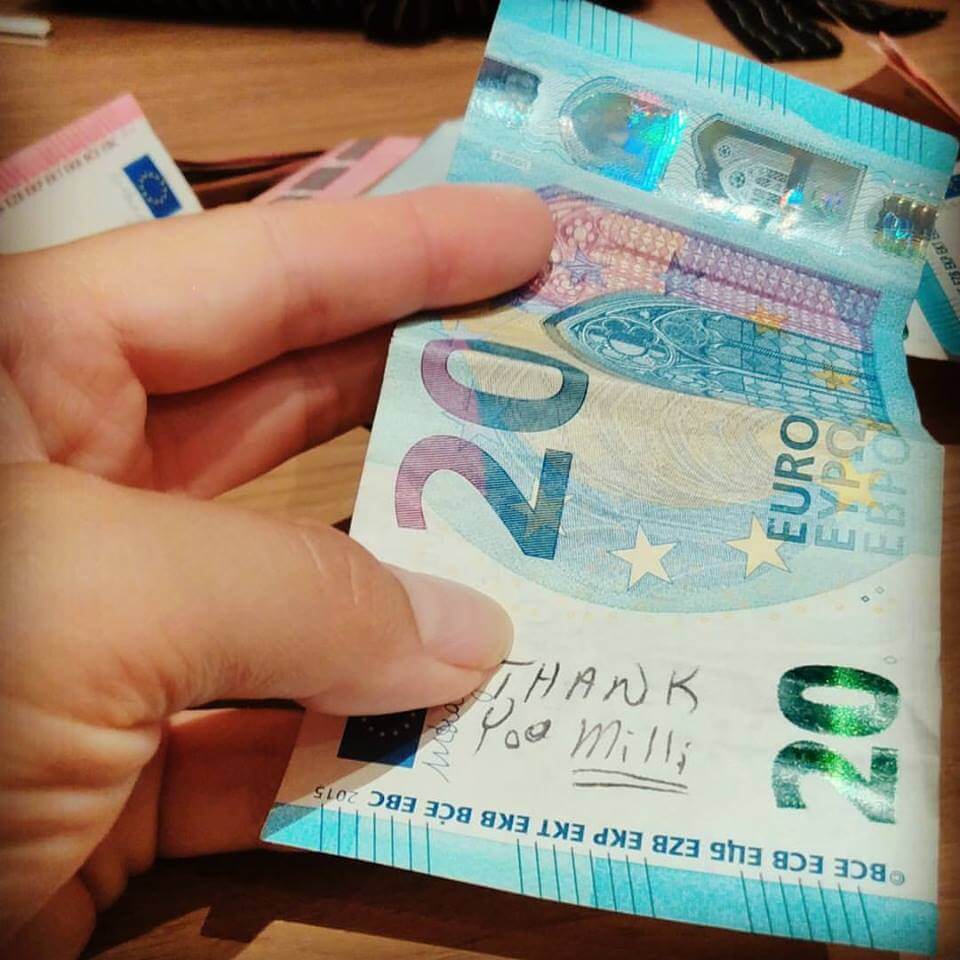 DAY OFF & PAID VACATION
In most river cruises there is NO DAY OFF at all. It means you work average 9 to 15 hours a day, 7 days a week, months straight without day off. I know. It´s crazy but it is as it is. Some companies give you a benefit of paid vacation, some don´t. I was lucky to have such company. In 2014 I got 10 weeks of paid vacation throughout the whole contract. In 2017 it was only 4 weeks but I started to work later. In 2014 there was no day off on my cruise ship, however, in 2017 I got lucky and I had one day off once in three weeks. Not enough but better than none. 🙂
DESTINATIONS OF RIVER CRUISES
Each company offers different destinations especially in Europe. In 2014 I was working on cruise ship which was sailing along two rivers in southern France (Avignon, Lyon). In 2017 I spent on month on river Douro in France and the rest of my contract we were sailing in Rhine river from Switzerland, across Germany to the Netherlands. Very popular cruise is the Danube one – from Budapest, across Bratislava to German Passau.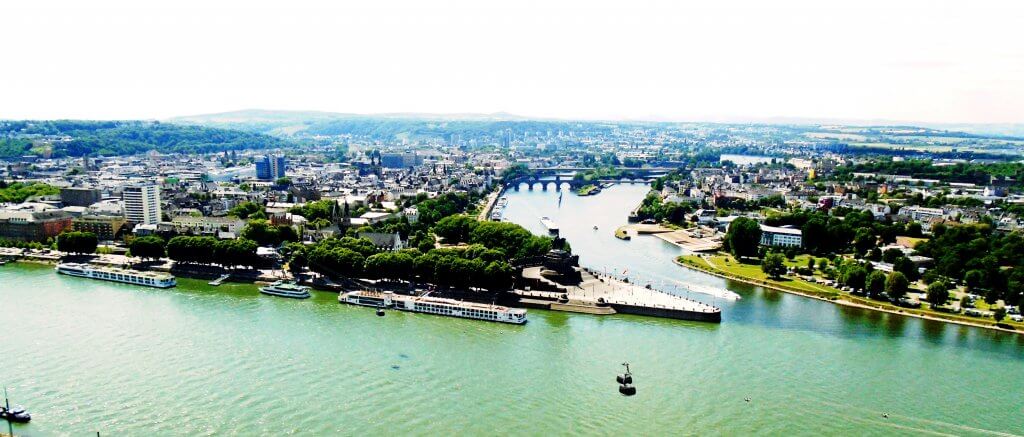 PROS & CONS OF WORKING ON RIVER CRUISES
ADVANTAGES
possibility of HIGH SALARY including tips from customers
possibility of SAVING LARGE AMOUNT OF MONEY IN VERY SHORT TIME (as the accommodation, food and sometimes even travel expenses are reimbursed and/or paid) – from the money I saved in 2014 I travelled almost whole South America, Thailand and some European capitals
opportunity to travel the world (especially if it comes to ocean liners)
getting to know new people and cultures as most people on board (customers and crew) are from the whole world
an awesome life lesson which will make you stronger and more resistant to any life situation which may come up in the future
DISADVANTAGES
working 10 – 15 hours a day, 7 days a week, months straight is not a dream job for everyone
 everyday routine will (may) possibly make you crazy after couple of months of everyday work
harsh physical and mental exhaustion (already after 7th, 8th week)
so called "submarine disease" on cruise ships truly exists – even for people you really like
forget about comfortable clothes – you will get strict uniform followed by strict appearance rules etc …
Is there anything else you would like to know about work on river cruise ships? If yes, please, ask the question in the comments below and I will add it to my article and answer it as well as I can. 🙂
If you wish to receive my latest articles on your email, sign up below.
And if you want to contribute for MiliMundo travels, don´t hesitate and do it now. 🙂
And if you are interested in articles on CENTRAL AMERICA – click HERE. On SOUTH AMERICA click HERE. 🙂
PS: Looking for great travel insurance with great prices? Insurance which you can book even when your journey has already started? Have a look at The True Traveller. I am more than happy with them. 🙂

Please follow and like us: