Hits: 1957
Have you ever wondered how paradise on Earth looks like? Have you ever been able to find one? Because I HAVE! I have found my paradise on Earth and I was able to fulfil my little dream of staying on private island at the same time. And that was unbelievably awesome!
So, I always dreamed of getting to some small, cute, private & remote island in the middle of nowhere where would be no tourists, no tour excursions, no touristic traps. Just an island surrounded by crystal clear sea, astonishing undersea world, breathtaking sunrises and pure nature. And believe me or not – IT HAPPENNED! I got the opportunity to spend 2 amazing nights on remote & private island called Bayaca Island. How, why, when & with who??? Continue reading …. 😉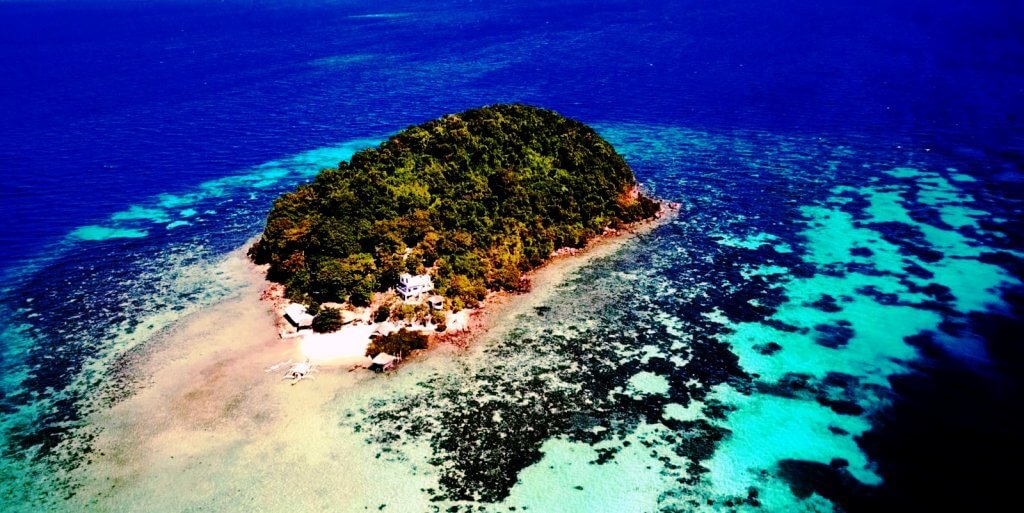 WHERE BAYACA ISLAND CAN BE FOUND
The Philippines consists of more than 7,000 islands. My paradise on Earth —- Bayaca island —- is located in the Coron Bay of the Philippine Palawan island. Around 45 min boat ride from Coron Town of Busuanga island.
HOW I GOT TO BAYACA ISLAND
Believe me or not, I got the opportunity to spend two amazing nights at the amazing place thanks to COUCHSURFING and my CS host Rex! Rex is an amazing human being born & raised in the Philippines who is at the same time owner of his own island – Bayaca island! The nickname of his island, and probably its future name is also Cantimbuhan island! You can check more on its own FB page.
Rex came and picked me up in the Coron Town by his boat with very friendly Philippine boat drivers and took us to his home. At the same time, Rex opened his new island home to me and 5 other couchsurfers (who I have never met before) and showed us beauty of his small island.
Couchsurfing is my favourite way of travelling as it connects me with local people and their culture. And spending few nights on private island in the Philippines became my TOP couchsurfing experience.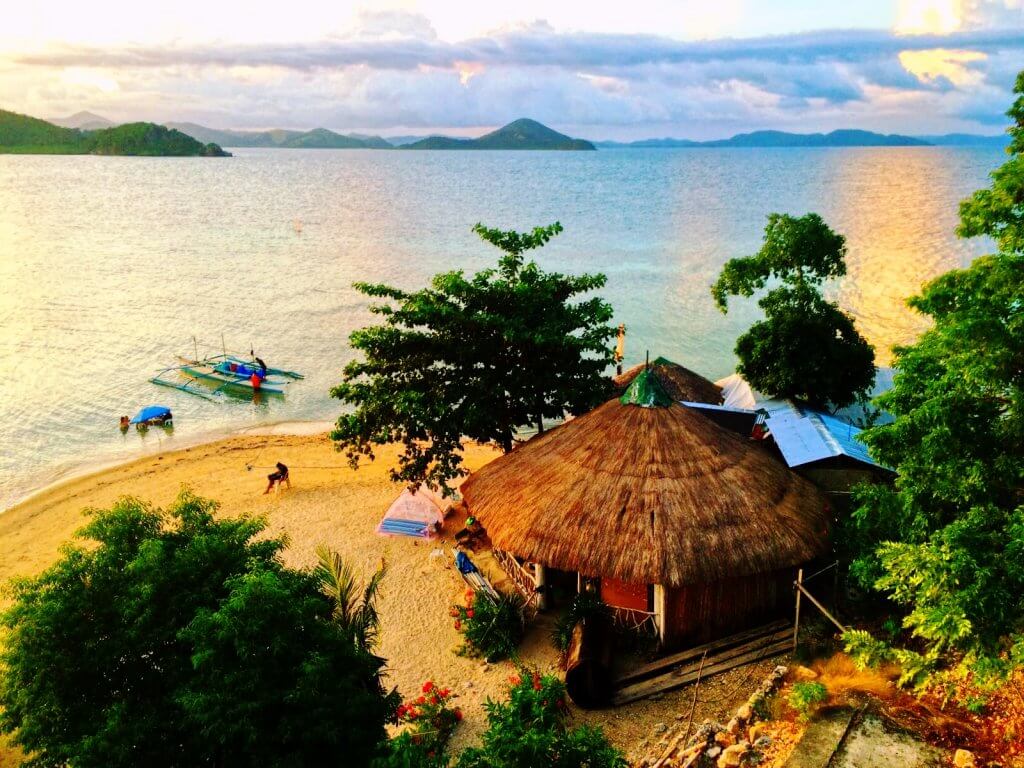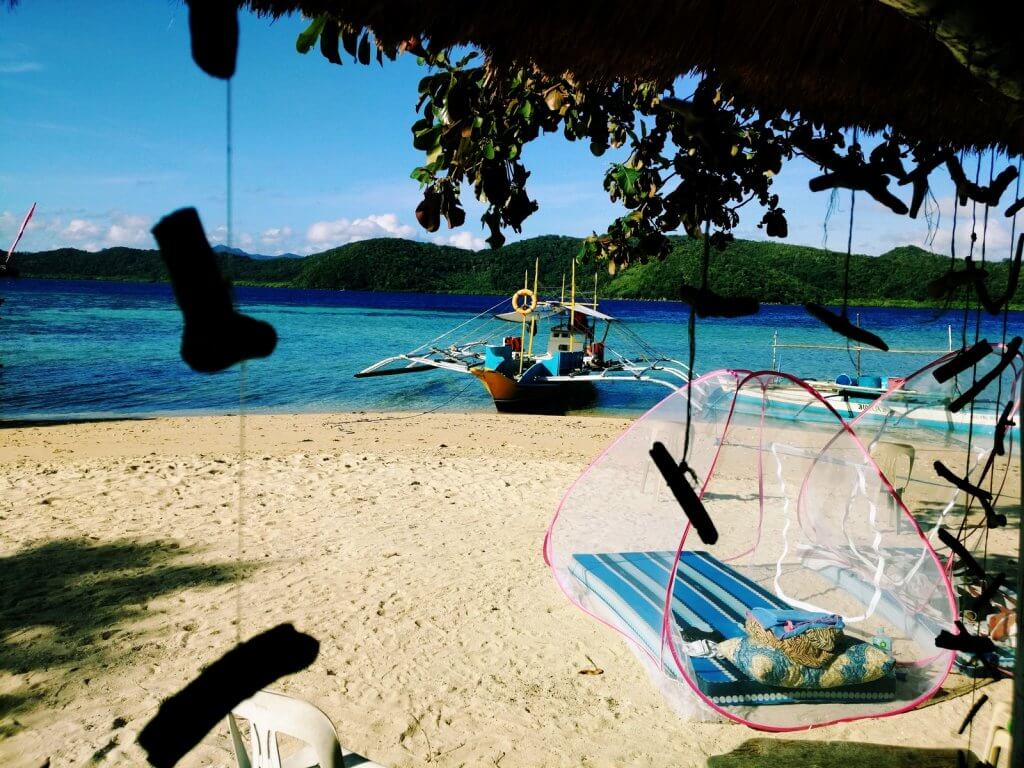 HOW MUCH IT COST ME
Both ways from Coron town cost me 1000 pesos (around 16 euro). Accommodation 0 – guess why – couchsurfing. 😉 Food around 250 pesos for the whole stay as we bought all supplies at local market and split the cost between all of us. So not only my dream came true, but at the same time, at almost no cost.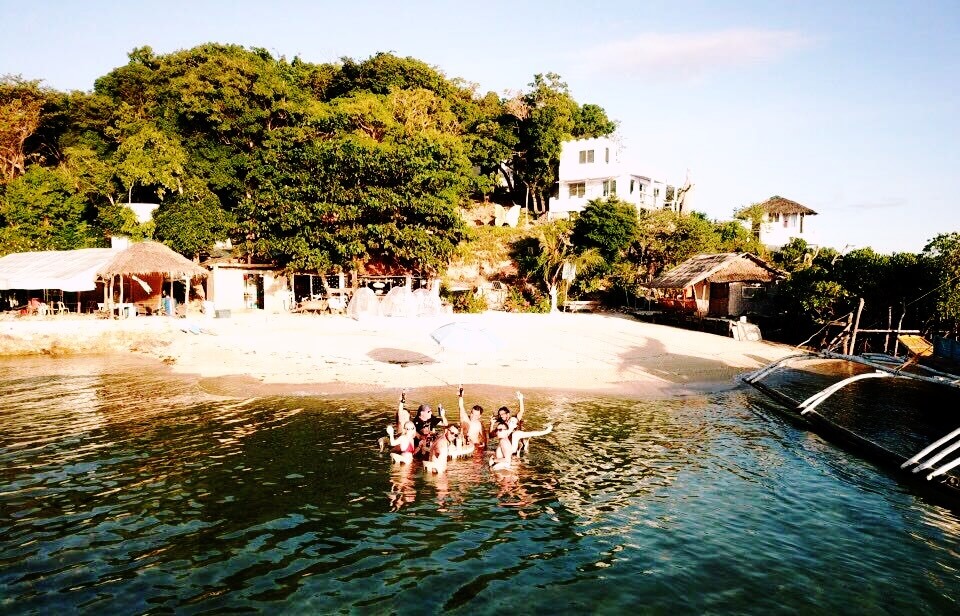 WHY BAYACA ISLAND WAS SO SPECIAL TO ME
Spending few nights & days on Bayaca island meant a lot to me not only because my little dream came true but also because of many other unplanned & unexpected moments. Sure, I fulfilled my dream and I spent few days on isolated, remote island with no tourist excursions and mass of tourists as such. That was awesome!
However, thanks to these 3 days I got to meet amazing human beings. Rex, as our CS host turned to be a special person with special ability to achieve everything what his heart truly wants. Thanks to Rex and this whole couchsurfing experience I also got to meet super funny Canadian guy Gabriel, American guy Tal, a super talented youtube vlogger (check is channel The Travelling Clatt), his good friend Jack from the UK, cute Frida from Sweden, solo traveller Cecile from France & crazy Richard from LATVIA with his motto "50 pesos". 😉 At the beginning we all met as strangers but left the island as friends.
Besides the new & special human connections, this experience on Bayaca island was unique to me from other reasons as well. Thanks to Rex I overcame my fear from depth of sea and managed to snorkel all around his island for few hours and explored the beauty of undersea world. Thanks to Rex, we all got to see beautiful & famous places at times with NO TOURISTS. Such as Kayangan Lake or Twin Lagoon which are usually packed by hundreds of tourists. We experienced some adventure and adrenaline at White Rock by finding coral snakes. We cooked our meals all together. We partied directly in the sea during the sunset. We played and listened to unique music during the full moon. We slept directly on the beach while listening to the waves of the sea …
Doesn´t it all sound like a DREAM???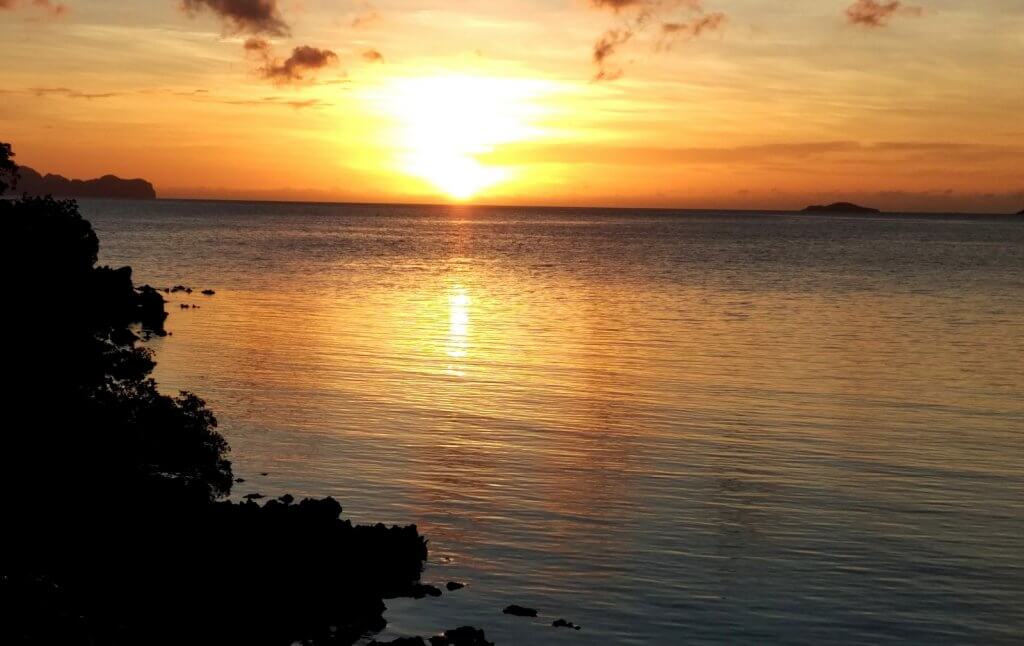 In case, you are heading to the Philippines & are looking for some inspiration & tips & tricks, click HERE.
If you wish to receive my latest articles on your email, sign up below.
And if you want to contribute for 2018 MiliMundo travels, don´t hesitate and do it now. 🙂
Please follow and like us: