Hits: 2413
I have been backpacking across Panama for around 2 weeks when suddenly I receive a request from a couchsurfing host in Costa Rica to come & stay at his place. That he will show me the best of the best of his town. Town called Drake. Town located in Drake Bay of the Pacific coast of Costa Rica.
So I looked it up in google maps and found out that to get to Drake I need to cross the border on the Pacific coast through village called Paso Canoas. And that was close from the place where I was currently staying. In Alto Boquete of Panama.
HOW I GOT TO DRAKE
From a village Alto Boquete of Panama I had to take 2 buses to get to the border control in Paso Canoas. The lady on the immigration control returned me my passport and didn´t let me in. Huups. I didn´t have an outbound ticket from Costa Rica. Read the whole story HERE. 🙂
After the complications were solved, I took a local bus to city called Neily. From there another bus to Chacarita. From Cacharita a bus to Puente Rincon. From there I was hitchhiking to Rancho XXX (I can´t remember the name haha) and from there I was lucky to get on small buseta to town of DRAKE. FINALLY! It sounds complicated?! Don´t worry, there is another way. I will mention it at the end of the article.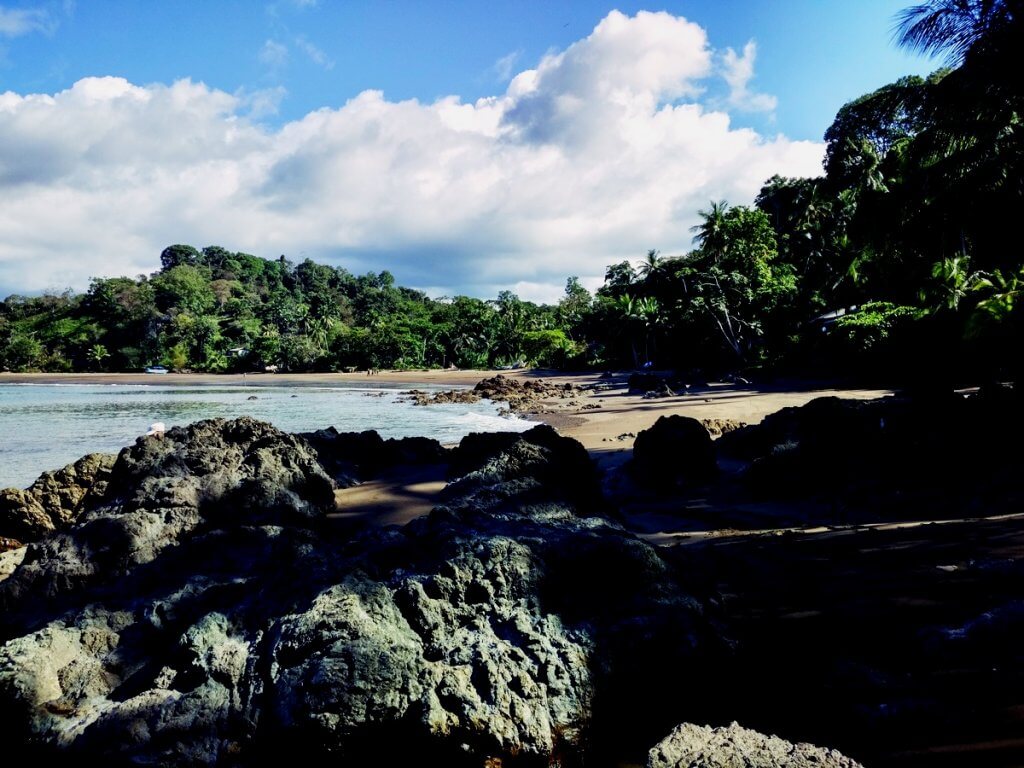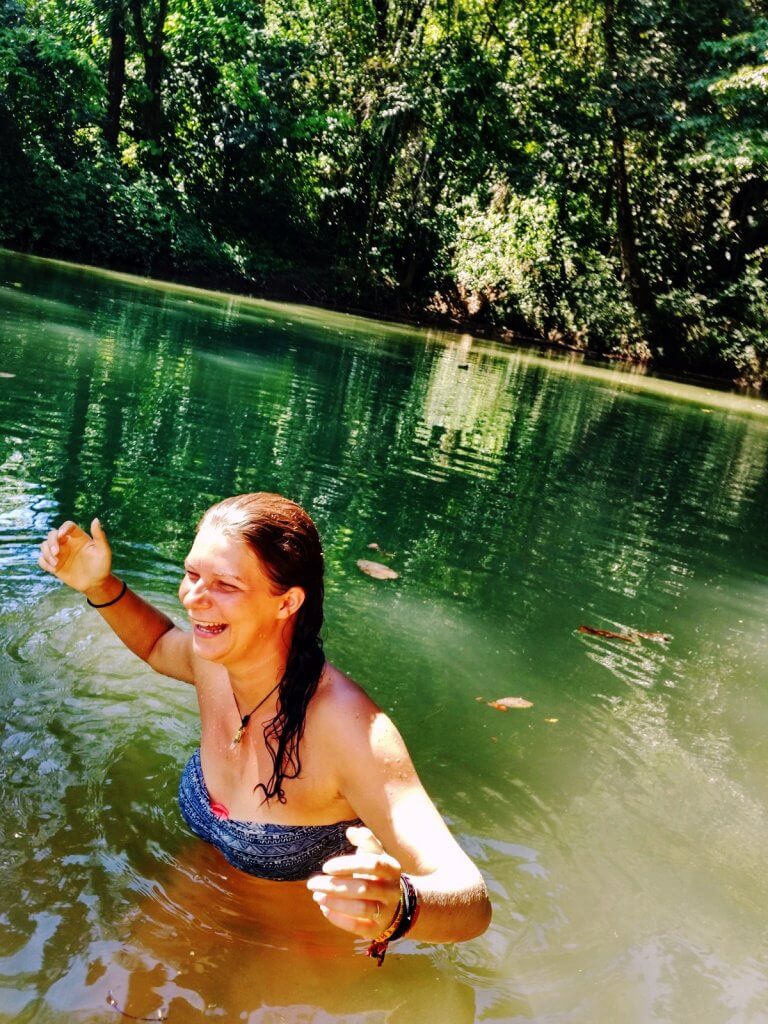 WHERE I STAYED in DRAKE
My couchsurfing host Kenneth is the owner of Hakuna Matata Hostel (highly recommended, around 12 dollars per night) & tour operator Corcovado Info Center. I stayed at Kenneth´s house which was actually part of the hostel building. I had my private room, large bed, clean bathroom. Simply luxury. Town as such is super small so walking distance to the beach was around 5 minutes.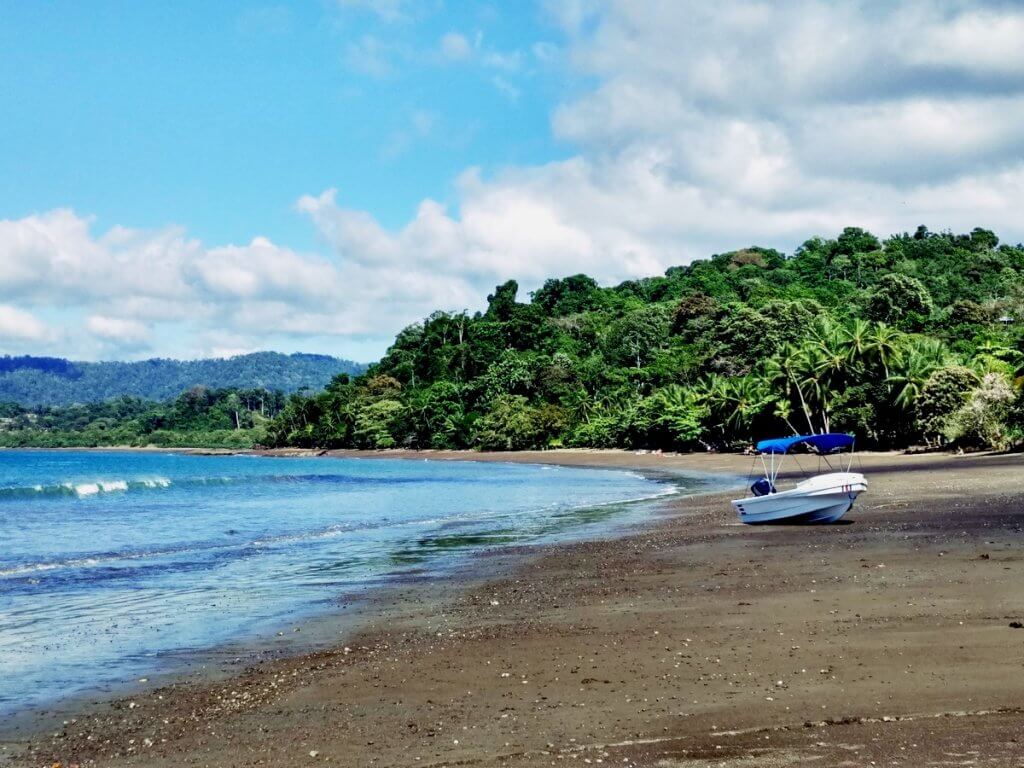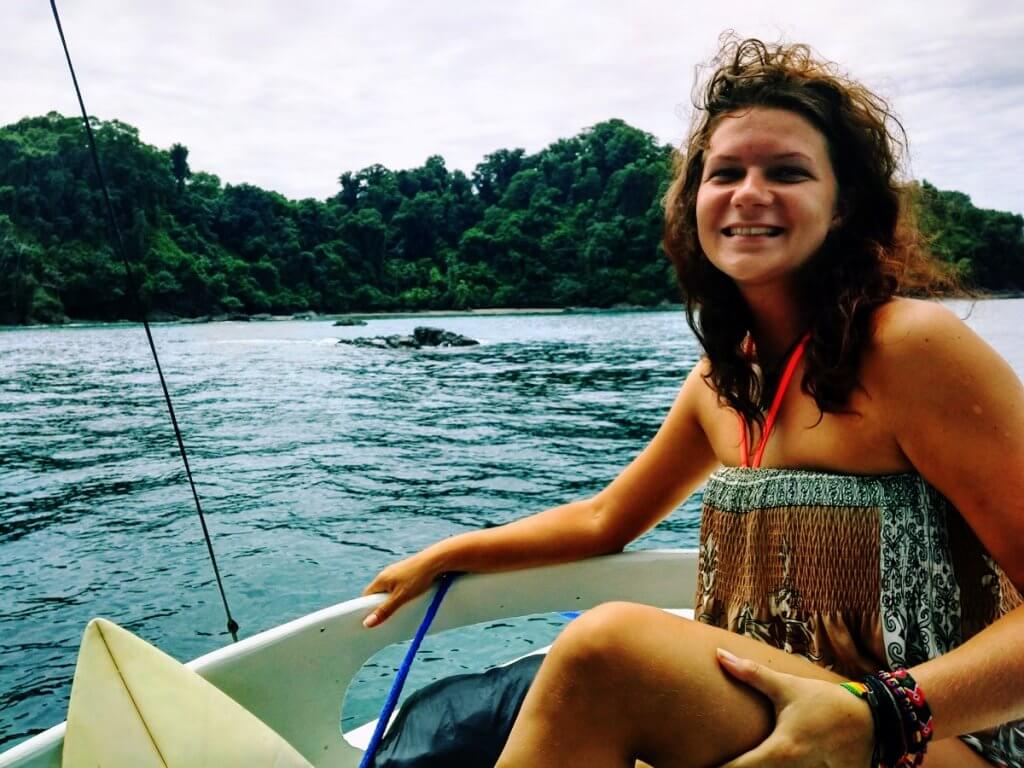 WHAT I DID IN DRAKE
In total I stayed in Drake for 4 days. The first day was kind of relaxing after exhausting day of travelling from Panama. I walked around Drake, its beach and in the evening me, Keneth and his friends ended up in a local bar dancing bachata. 🙂
Next day we devoted our time to exploring of Drake´s surrounding. By sea. By boat. We went for fishing and for the first time in my life I caught black tuna. Wohouuu. On the same day we were able to observe dolphins, turtles, beauty of Cano island. Simply amazing day and I am more than grateful to Kenneth to be so generous to take me for such a trip together with his friends from Canada and his brother.
Next two days in Drake I spent in a very relaxing way. River swimming, jungle hiking, animal observing, sunbathing, movie watching, cooking, … But no worries. If you are more active than I was, you can take one of many tours organised by Corcovado Info Center. The most famous are tours to the Corcovado national park.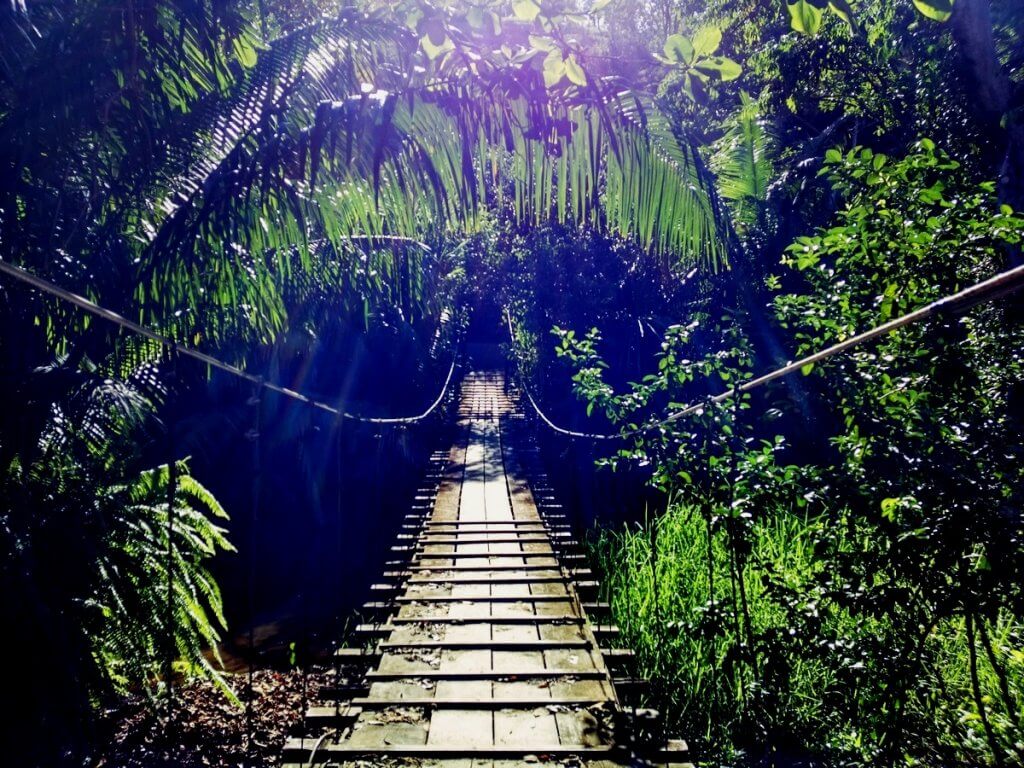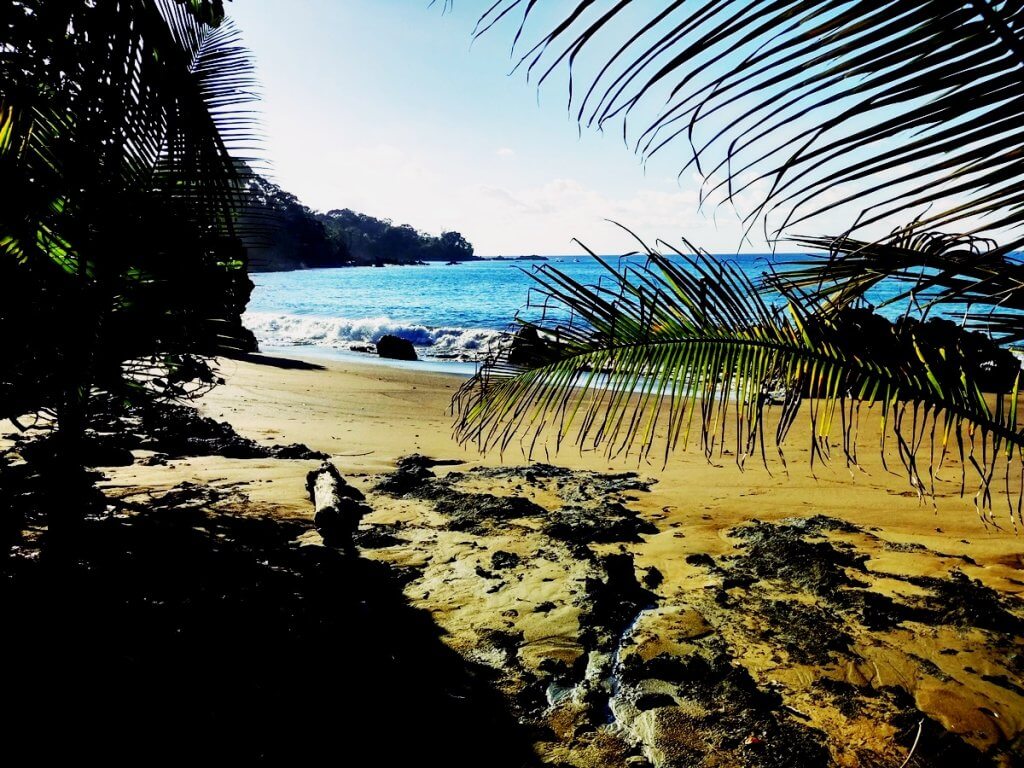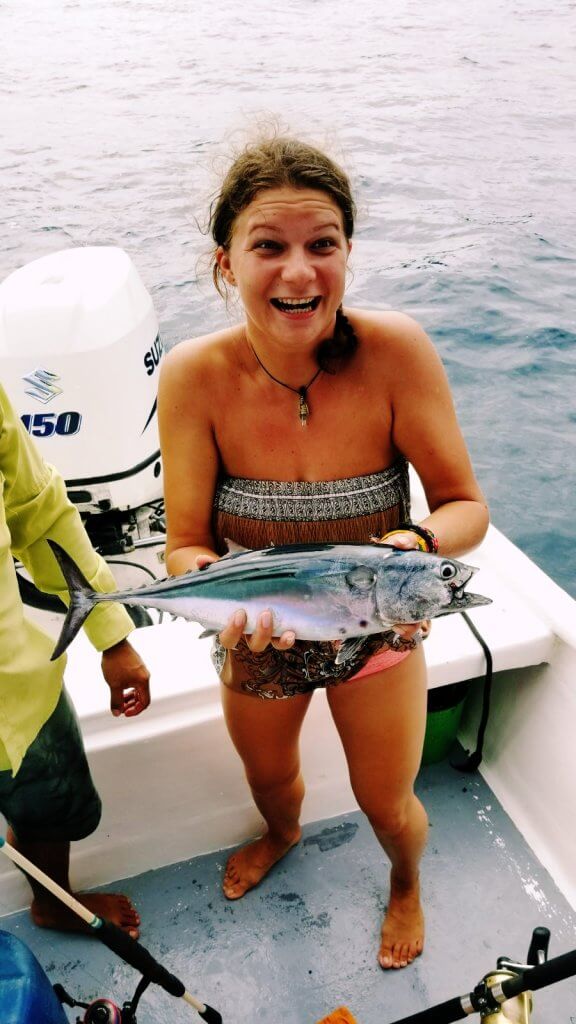 So my dear MiliMundo readers, Drake Bay was the great beginning to my trip across Costa Rica. I truly recommend you to visit Drake at least for few days. You will be astonished by its surrounding, breathtaking jungle life, peaceful atmosphere and kind people. Do you have more questions? Don´t hesitate and ask. 🙂
PS: There is an easier how to get to or from Drake. Simply get to the city called PALMAR (by bus or even by plane). From there take a taxi or local buseta to village called Sierpe and from there a beautiful boat ride to Drake which costs either $15 or $20. Boats leave only twice a day so check carefully its schedule online.  
Dear MiliMundo readers, for more information on Costa Rica, feel free to click HERE – https://costarica.org/.
If you wish to receive my latest articles on your email, sign up below.
And if you want to contribute for 2018 MiliMundo travels, don´t hesitate and do it now. 🙂
And if you are interested in more articles on CENTRAL AMERICA – click HERE. On SOUTH AMERICA click HERE. 🙂
Please follow and like us: