Hits: 1646
Those coming to Slovakia should consider visiting not only our capital Bratislava but also our famous Slovak mountains High Tatras and spend at least one full day in the beautiful nature of my country.
There are many beautiful routes in High Tatras which can be done in one day or even in one week, but I decided to describe a trip which I have done recently, therefore, it is fresh in my memory.
It is a route from Tatranska Lomnica →→→ Skalnate pleso →→→ Svistovka →→→ Zelene pleso →→→ Tatranska Lomnica …

WAY FROM TATRANSKA LOMNICA TO SKALNATE PLESO
Tatranska Lomnica is a mountain town best known for the cable car to Lomnicky stit (one of the steepest peaks in Europe). It also has a cable car coming to Skalnate pleso (PLESO means mountain LAKE). Price of one way ticket to Skalnate pleso is 16 euro. However, on a day of my hiking day there was a strong wind so I had to walk all way up from Tatranska Lomnica to Skalnate pleso because cable cars were out of order. It took me 2 hours of steep walking across grassy terrain till we reached lodge at Skalnate pleso.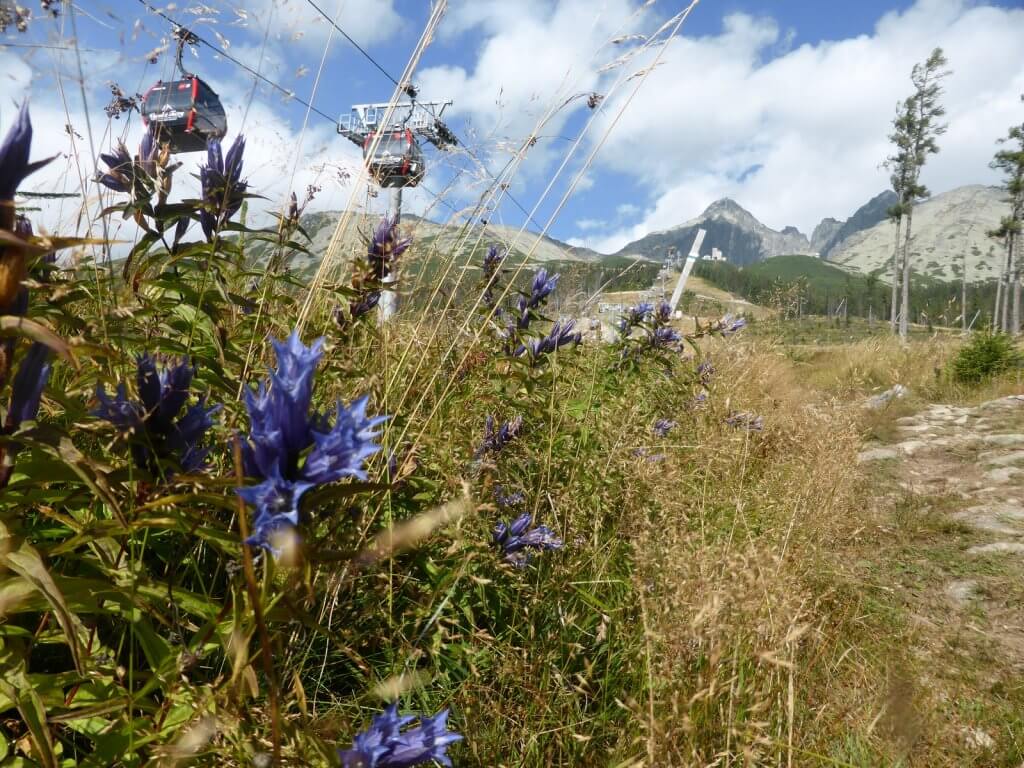 WAY FROM SKALNATE PLESO TO SVISTOVKA
After we finally got to the lodge of Skalnate pleso, we decided to rest for a while and have lunch. Well, if you don´t bring your own food (like I did), then you have to pay (as I call it) "additional mountain fee" for your meal. One soup, one hot meal (cheese and fries) cost my friends almost 15 euro! Not cheap at all at our mountains. 😉
After proper break we walked (roughly) one hour to the peak called Velka (Big) Svistovka. The terrain was full of rocks, wind was super strong but the views all over were incredible. If there was no wind, I would say this part of the hike was the most enjoyable.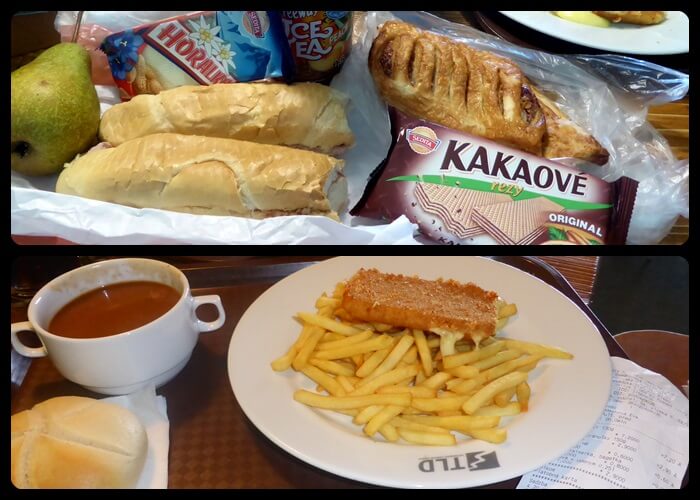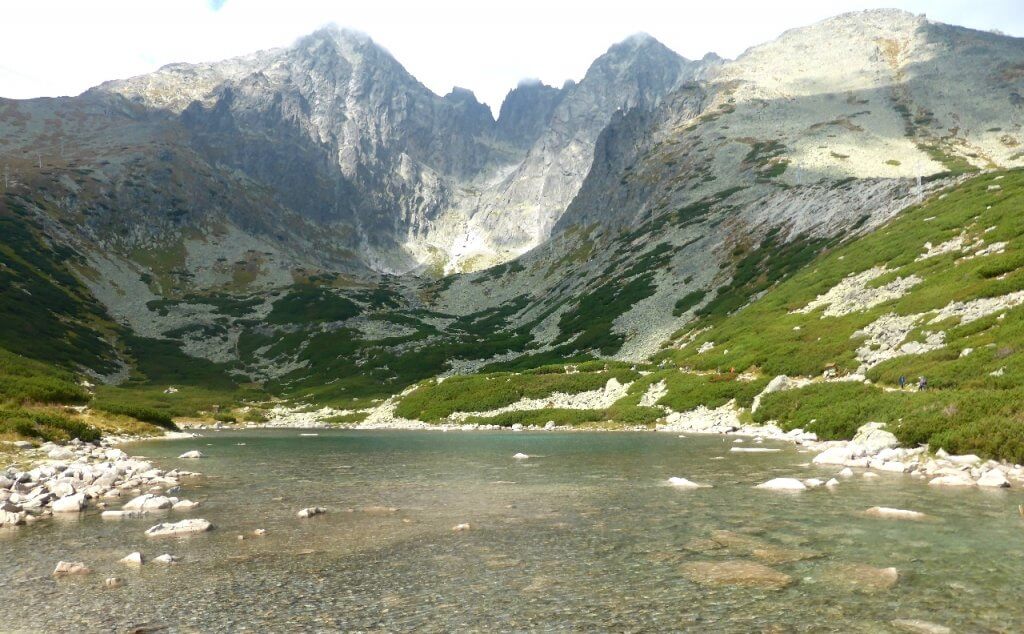 VIEWS FROM SVISTOVKA
Velka Svistovka – the peak of the altitude of 2038 metres – offers you breath-taking views all over Tatras. You will enjoy views over Green mountain lake (Zelene Pleso), Belianske Tatry (White Tatras) and much more.
If you want to see how it really looked like at Svistovka, with the strong wind which almost took me down, then watch following video. 🙂

WAY FROM SVISTOVKA TO ZELENE PLESO
Route of never-ending serpentines and rocky terrain with some wet parts. This was our way down to Zelene pleso. Partly dangerous and exhausting. Our adrenaline was slightly increased by the parts where we had to use chains in order to descend.
However, wind calmed down and we had a chance to observe chamois on our way down. They were walking near from us like models so we took advantage of it and took some nice photos.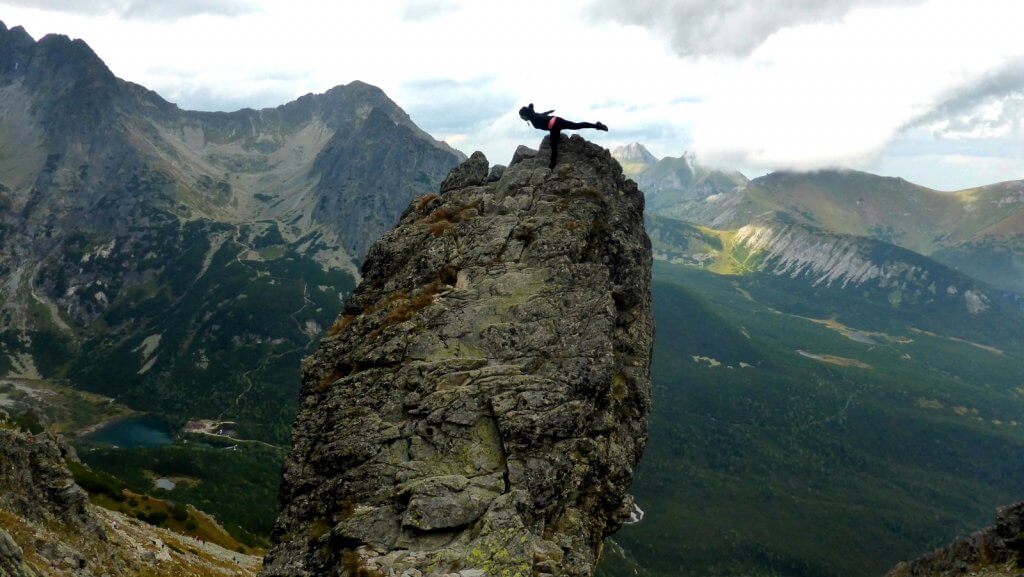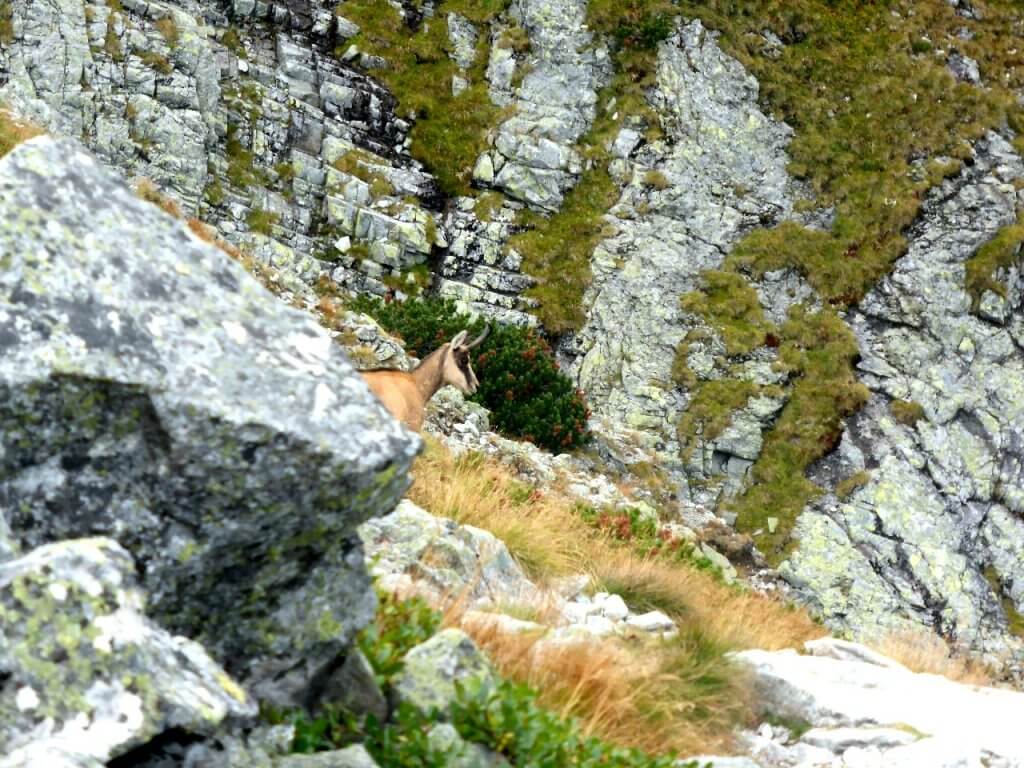 ZELENE PLESO
Completely exhausted from long hike and never-stopping wind we finally arrived to the lodge at Zelene pleso. This place was like from a fairytale. So quiet and peaceful. Lake was truly green. Mountains were breath-taking. And hot tea served at the lodge was exactly what we needed.
From this point we needed 2 – 3 hours more to get to Tatranska Lomnica. To place where we initially started and where our super car was waiting for us.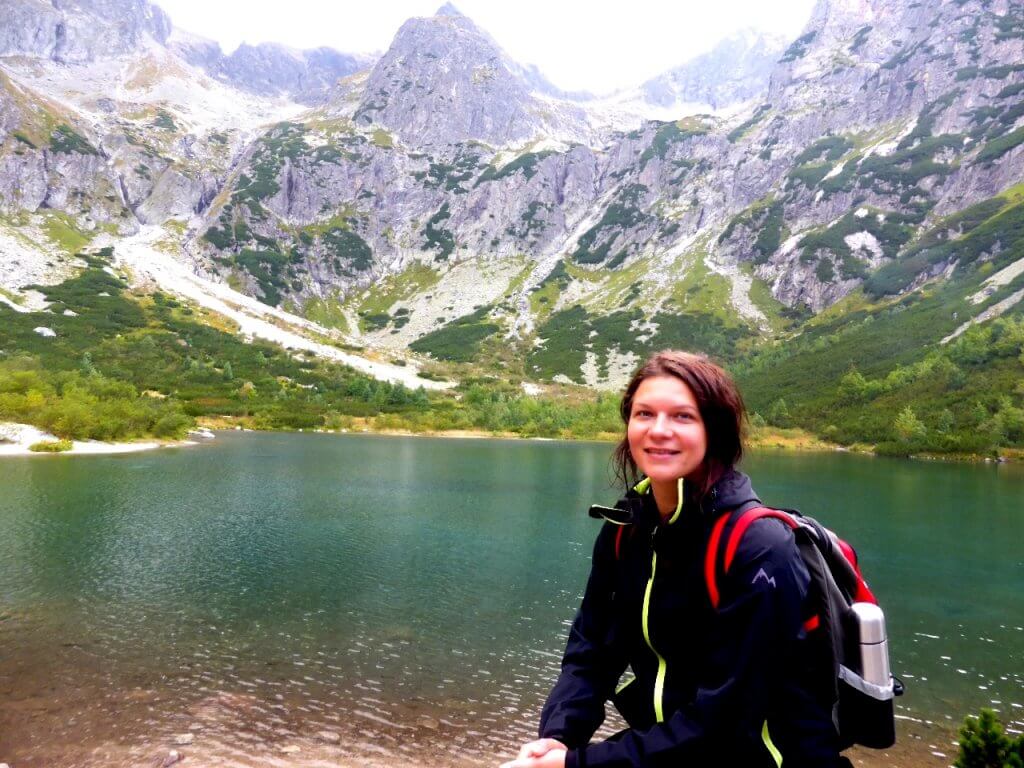 It was a day full of super strong wind as an obstacle, not working cable cars, exhaustement BUT with incredible views, breath-taking natural landscapes and a proper hike in beautiful HIGH TATRAS.
And you know what followed next day??? Most people take rest, go to spa and refill the batteries. But next day I went for another trek. Trek to the highest peak of Slovakia. Trek to Gerlach peak. You will be able to read about my experience (and whether I made it after such an exhausting day) in my next article. 🙂  
PS: If you are looking for a nice camera which would take incredible photos, check Nikon D3200
 – I have exactly the same one and I am more than happy with it 🙂
If you wish to receive my latest articles on your email, sign up below.
And if you want to contribute me for my travels, don´t hesitate and do it now. 🙂
Please follow and like us: