Hits: 1839
As I have already mentioned in my article "Working on Cruise Ship as a Dream Job", cruise ship job has many perks. One of such is possibility to travel to new places where I have never been. For me as a travel blogger it is a great opportunity to experience something new and pass it further to my readers, thus to you.🙂
In this part of my cruise diary I decided to focus on pearls of South-West & West Germany through which we sail along the River Rhine. We also stop at places in Switzerland and the Netherlands, however, these countries will be or are mentioned in different article. Check also my article "Amsterdam – 5 Tips & Tricks" which you might find useful while visiting Amsterdam for the first time.
So what is worth visiting in Western Germany? Which charming towns surrounded by River Rhine?

BREISACH
Breisach is a smaller German town located in one of the warmest parts of Germany, across the river from French Alsace (famous for its wine). It belongs to one of my most favourite parts of our cruise itinerary because of its special unique and peaceful atmosphere. It has little bit of everything – from history, nice architecture to shopping street full of restaurants and coffee shops. Neuter Strasse belongs to such streets in Breisach.
The most prominent landmark of Breisach is definitely its Romanesque-Gothic cathedral of St. Stephan built eight centuries ago. It is my favourite place from where you can observe whole town along with the views over Rhine river. It is a place where I usually write my new articles as it brings me peace, quiet and inspiration.
This charming town can be walked all over, thus there is no need for public transport or taxis. You can walk along the historical walls from the 11th century and breath in its unique atmosphere and enjoy views all over the town and its Cathedral of St. Joseph. You definitely shouldn´t skip this town from your itinerary across Germany.
PS: Small tip – Crossing 3 bridges from Breisach will get you to FRANCE – a day trip to medieval French town Colmar is more than recommended from my side! 😉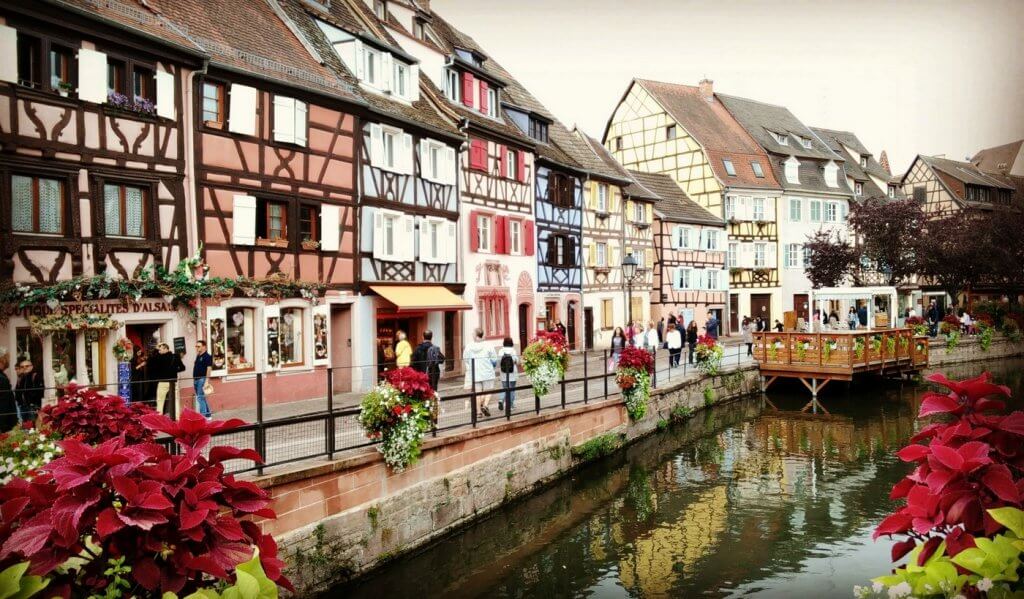 KEHL
Kehl is smaller than Breisach but also with amazing location. Because once you cross the bridge in Kehl (walking, by tram or car) you get to France and to its exceptional city of Strasbourg. Therefore, you can be in France and Germany several times per one day. Only things you need to do is to cross one bridge. 😀
Kehl doesn´t have that much to offer compared to other larger cities, however, it still belongs to my favourite places in Germany. Why?! Besides above mentioned closeness with Strasbourg (which is truly exceptional!), I find in Kehl everything I need in order to be happy. Peace in beautiful green parks , charming little main square with market with fresh fruits and vegetable and some relax at swimming pools. What else would I need in my free time out of the ship?? 🙂
PS: In order to get to the centre of Strasbourg from Kehl, simply take tram D. The journey takes around 15 minutes and one way ticket cost 1,70 euro.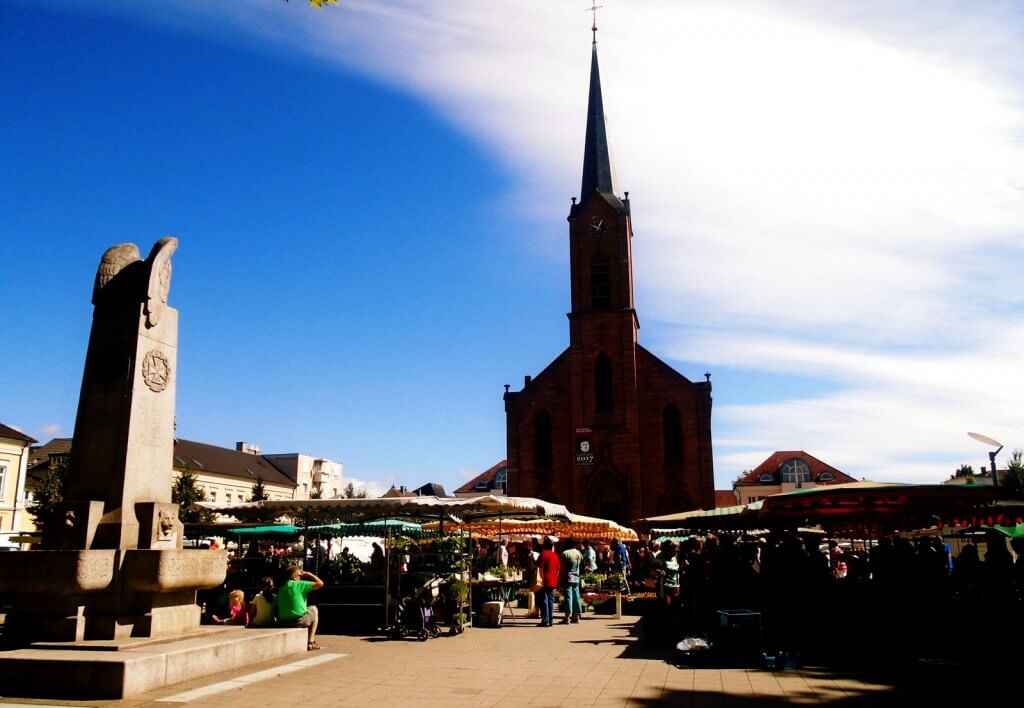 HEIDELBERG
Heidelberg as Germany´s oldest university town is located in the Neckar Valley less than hour from the Rhine river. It is one of the most romantic towns of Germany with marvelous baroque architecture. It prides itself with beautiful green landscape and hills which are surrounding whole Heidelberg. If you take a Philosopher´s path in one of its hills, you will get the opportunity to observe and admire the whole town from the top.
Heidelberg castle as a pearl of the town was home to the Palatine princes as well as place of inspiration to Mark Twain who found there his muse to write his books. From the castle as well as its gardens you can enjoy breathtaking views over the town, especially over its beautiful church and main square built in the Baroque style. Besides that, in the castle you will find the largest wine barrel shaped from 130 oak trees which once held 50,000 gallons of wine. Incredible!
PS: At the main street (so called HauptStrasse) you will be amazed by plenty of various shops but to the most interesting shops definitely belongs all year long shop with CHRISTMAS DECORATION. You want to experience Christmas during summer?! Visit Heidelberg! 😉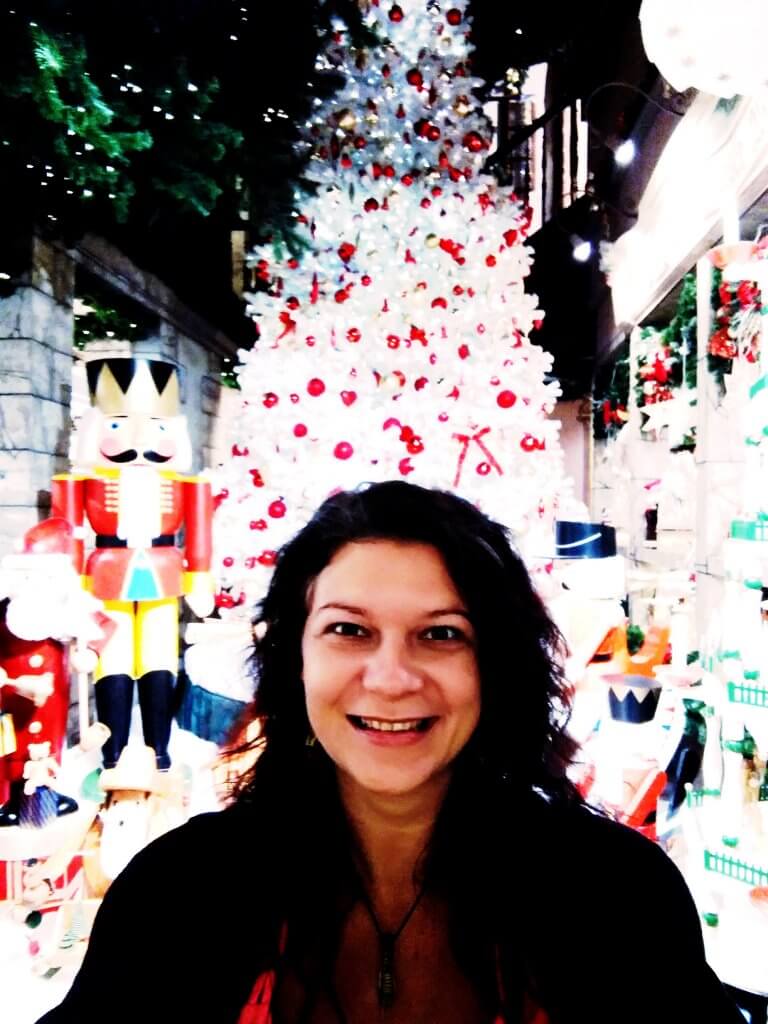 KOBLENZ
Koblenz already belongs to larger towns of Germany, however, it doesn´t lose on its exceptionality. Its cobblestone streets, wood-beamed houses and medieval churches make you feel to be in a fairytale.
One of my favourite parts of Koblenz is the fortress Ehrenbreitstein where you can get by cable car. Price for both ways is 10 euro. From the fortress you will get to see whole Koblenz and at the same time you can experience a bit of history.
My second favourite place in Koblenz is so called "German Corner" where the two rivers Rhine and Moselle converge and where the large statue of Prince William I was built. It is an amazing place to observe the charming riverside scene.
PS: While visiting Koblenz, don´t skip "Peanut Bar" where everybody eats peanuts and later on throws them on the floor. It is a bar with unique atmosphere where many people working on ships get together and enjoy their free time.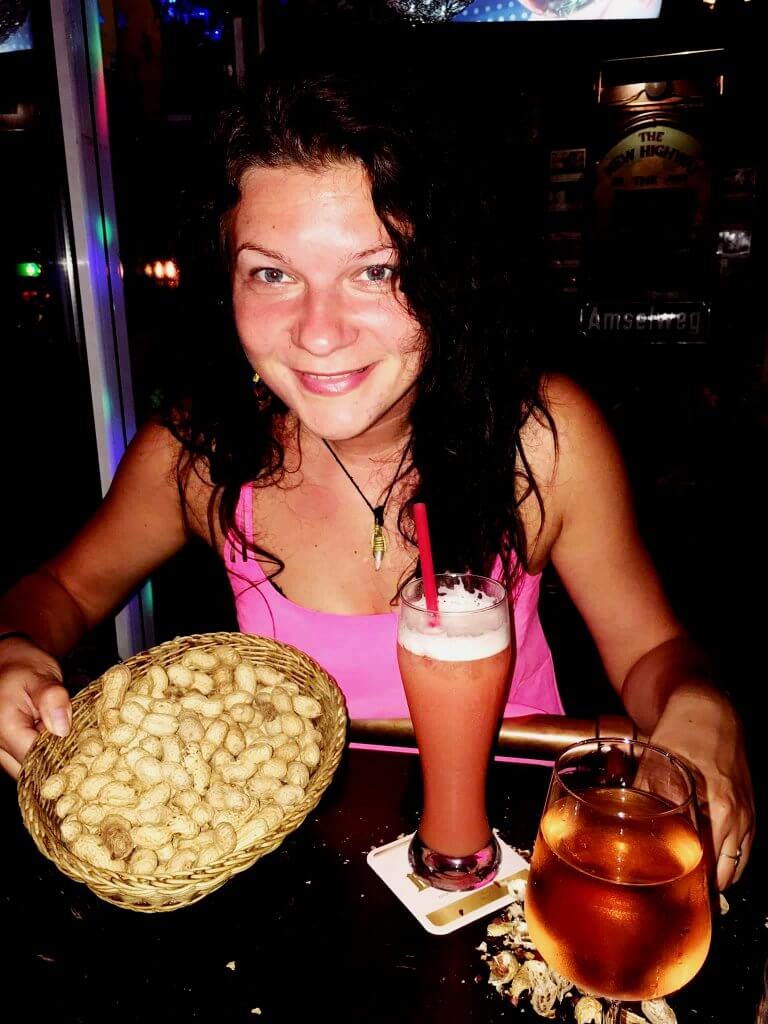 COLOGNE
Cologne prides itself with its breathtaking cathedral which belongs to the UNSECO World Heritage Site. If you want to experience views all over city from the top of this cathedral, you just have to pay around 5 euro entrance fee and climb around 535 steps of this cathedral. 🙂
Cologne is large city with mix of old and new. It has modern plazas and a pedestrian-only shopping zone Hohe Strasse where you can spend  hundreds of euro for shopping within few minutes. The thing which I really do NOT like. (Yeah, I know, I am a weird woman). But it also has its Roman heritage and the ancient ruins. A bit of everything.
Although I prefer smaller towns while travelling, Cologne is a must see city for all travellers coming to Germany. Its cathedral, charming bridge and popular German beer Kolsch are certainly worth visiting/trying. 🙂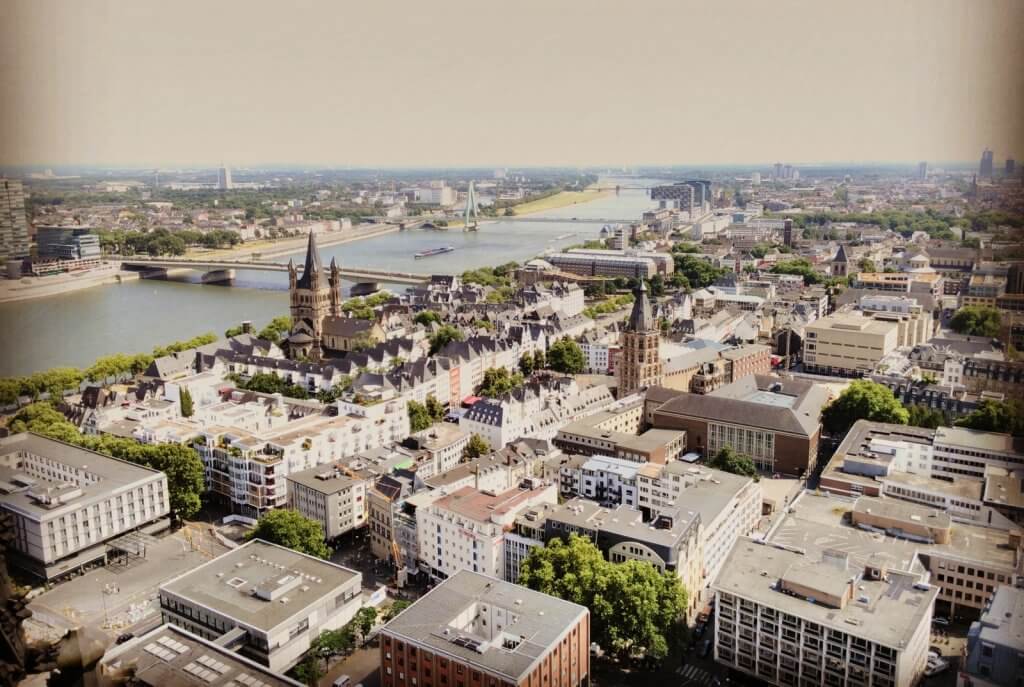 By all means you will find many other beautiful places in this part of Germany which are worth visiting. But thanks to my job on river cruise ship I got incredible opportunity to travel to some of the most beautiful places I have ever seen in my life. Wouldn´t you be grateful for that?! 🙂
PS: Are you looking for a nice camera which would take incredible photos?! Check Nikon D3200
 – I have exactly the same one and I am more than happy with it 🙂
If you wish to receive my latest articles on your email, sign up below.
And if you want to contribute me for my travels, don´t hesitate and do it now. 🙂
Please follow and like us: