Hits: 7908
In the previous part of my cruise diary I wrote about my last week onboard of the hell ship in Portugal. Now I would like to share with you my coming back to my previous happy ship and how a regular day onboard of river cruise ship may look like. Of course, from the point of view of employee, not of a tourist. 😉
First of all I want to describe my happiness about coming back to my happy ship in Amsterdam from where we sail to Swiss Basel at Rhine river.
My colleagues and managers welcomed me back with open arms and smile on their face. After they listened to my incredible stories from Portugal and after they saw me in bad health conditions (still being sick & tired) they started to take care of me properly. Boys in the kitchen prepared me every day tea from fresh ginger. My Philippine colleagues gave me some miraculous medicine for my cough. And last but not the least, my maitre´d made sure I would get my proper full DAY OFF. And as a bonus to all of these, my new partner at restaurant station is super fast, organized and helps me a lot. I started to feel that my good luck has finally found its way back to me. 🙂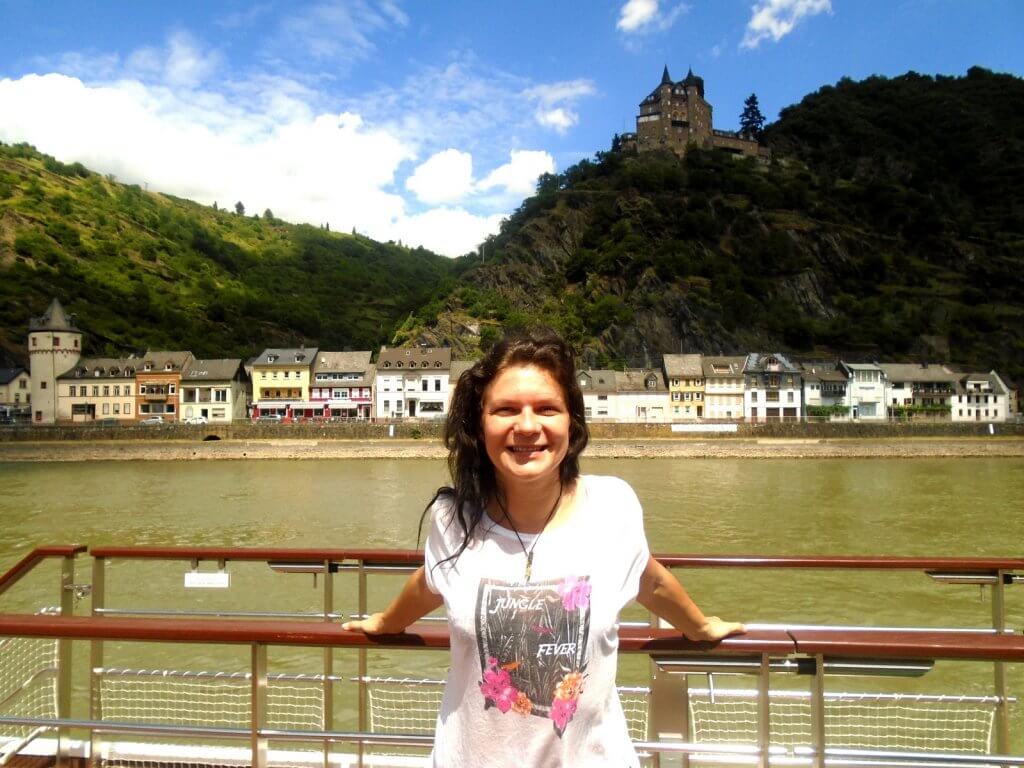 How a regular day onboard of river cruise ship looks like?
At the beginning I must say that your experience may differ from mine as each ship and company has its own rules and regulations and each team is organized differently. And a lot depends on the position you have. I will describe a regular day onboard of river cruise ship from the point of view of a restaurant waitress who is working in the international team of Philippines, Romanians, Polish, Serbians and even Spanish.
REGULAR DAY – MORNING
Early morning wake up is a must for all waiters. In the restaurant we must be at least half an hour before opening which usually means at 6:30am. That´s not that bad actually. I always wake up at 6:15am so I need only 15 min to get ready and be dressed in my uniform. Then we have 30 min to prepare whole restaurant for morning service for almost 200 passengers. Each of us has different duty such as coffee and juice preparation, buffet, butter on tables, etc …
5 min before 7am we open door of our restaurant to our hungry guests who may choose from rich variety of buffet items and who are served fresh coffee and juice by us – waiters. Morning service usually takes 2 and half hours and it depends especially on the team how fast the restaurant can be done for lunch service (including set up of the tables). Very often it also depends whether guests have early morning excursion or so called lazy morning when we sail. In case of morning excursion we are able to finish whole preparation something after 9:30am. In case of lazy morning we usually need at least 30 more minutes, sometimes even an hour. After breakfast service we have time off till 12pm as lunch usually starts 12:30pm. Most of us goes to sleep and recharge the batteries. Some of us go for small shopping or to hairdresser. And some of us use this time to clean cabin or do the laundry.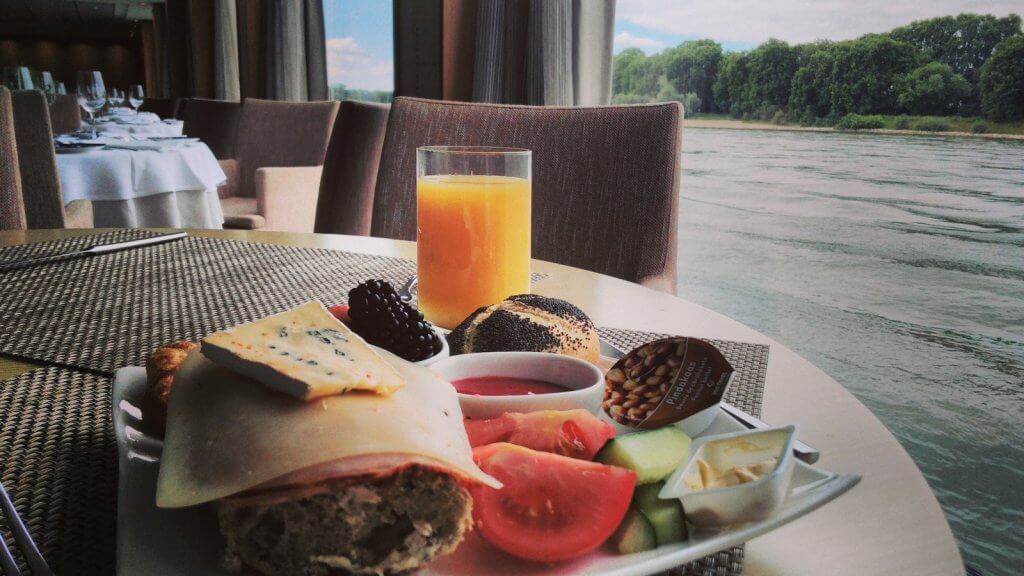 REGULAR DAY – LUNCH
Lunch is my least favourite part of daily service. It is usually very chaotic and least organized as the guests don´t come at the same time and come separately. With my present restaurant partner we divided our duties in a way that I take care of drink orders and he takes care of meal orders. Each of us for 48 guests. Trust me that it can be pretty difficult as sometimes guests ask you for each drink separately every time you appear at the table. Not mentioning guests with special drink package who can order special cocktails and drinks which I must bring from the bar (located in the upper floor). That means a loooot of running during lunch service.
The length of lunch service again depends on whether guests have some excursions in the afternoon. If yes, then my team is able to prepare whole restaurant for dinner service by 2:30pm (like today) and then we can have even 4 hours off which each of us uses in different way. Some of us go to do some sightseeing (not that many actually :D), some go for swimming pool in order to forget cruel reality of onboard life, some go for shopping or to coffee shops and some of us use this time for another job. Like ME writing articles and working on my blog. 🙂 But I have to mention that each of us waiters we have some extra duty in the bar couple of times per week. This extra duty usually starts around 6pm, or sooner depending on duty itself. Whether it is coffee & tea time, cocktail hour, welcome drink, etc …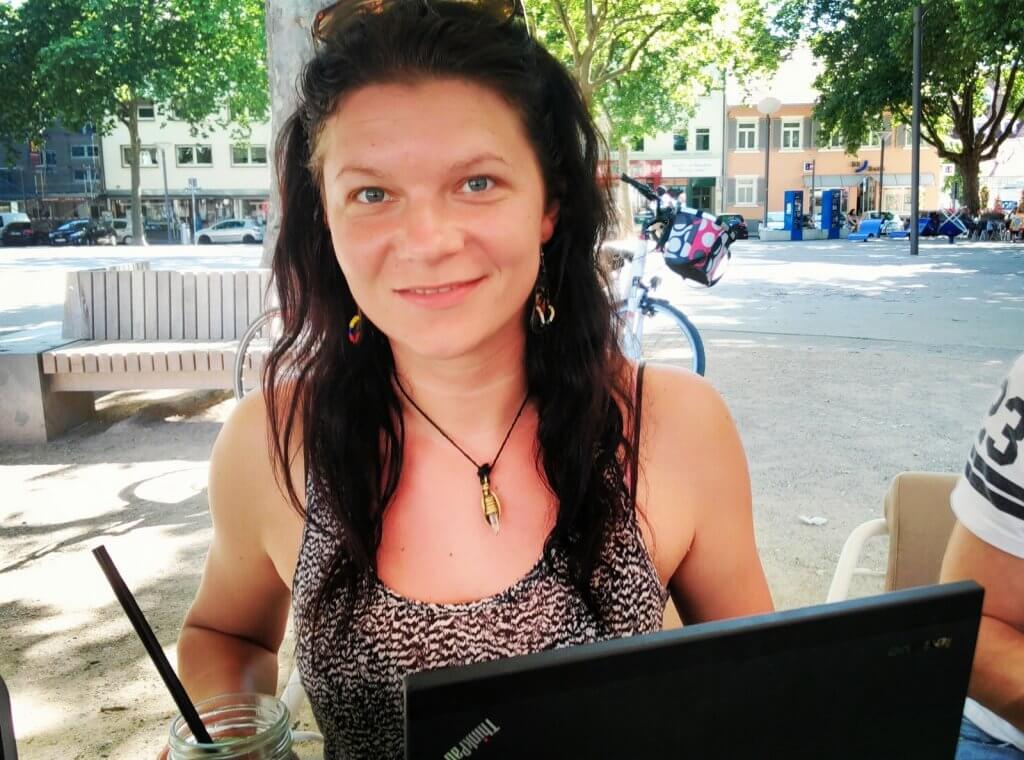 REGULAR DAY – DINNER
We have to be in the restaurant 45 min before dinner starts and make sure that the restaurant is prepared for the service. The dinner belongs to the most organized parts of the daily service, but the most (physically) difficult ones. At least for me and my wrists as we have to carry 4 plates at the same time. Dinner menu consists of appetizer, main course, dessert and coffee. There are four stations in the restaurant and two waiters per each station who have equal number of tables and guests. Two waiters at one station always cooperate and help each other. After each of us make an order into our working I-phone (orders go to the kitchen directly through the system), we can start with the service. The core of the dinner service is to bring delicious and warm meal to all of the guests at one table at the same time.
Dinner service with breakfast set up can be finished even before 9:30pm, depending how long guests stay in the restaurant and how fast and organized we are. Also if there is some interesting program in the bar then guests may leave sooner so we can finish sooner. After dinner is finished, we usually meet in crew mess or on sun deck where we share one or two beers and talk about different things than the work onboard. 🙂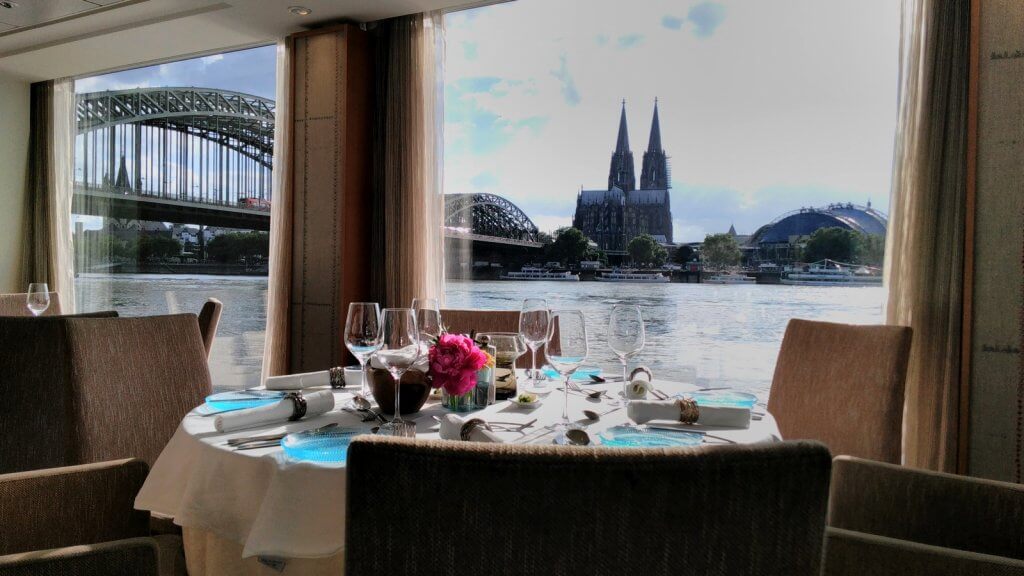 EXCEPTIONAL DAY – DAY OFF
According to the contract each of us (employees) has right to one day off per two weeks. This is great news which I didn´t have in my previous ship in France three years ago. So how can be such day off used?
Each of us spends day off in different way. Some of us are capable of sleeping all day long and not to even move out of the cabin. But those who know me well, are aware that this isn´t my case.
On my day off (or even half day off) I ask our program director (PD) to join one of the guest´s tours , especially if it´s a place where I have never been before. For me as a blogger it is a great opportunity and perk to get new inspiration for my blog articles. As an example have a look at the article about the excursions of hell ship in Portugal & Spain.
I spent my last day off very actively. In the morning I attended excursion to charming German castle Marksburg. In the afternoon we were sailing through breathtaking parts of Rhine river with many castles and historical walls all around. Our amazing PD was keen on giving us spectacular explanation during this scenic sailing time. And in the evening I went for another excursion  where I was (kind of) helping with organizational part (some papers, red tape) and where I was leading 23 guests for amazing wine tasting and delicious dinner at Johannisberg (very close to German town Rudesheim). After whole day I went to my bed completely destroyed and tired but with amazing feeling that I had seen and experienced something new and that I had used my time off meaningfully. 🙂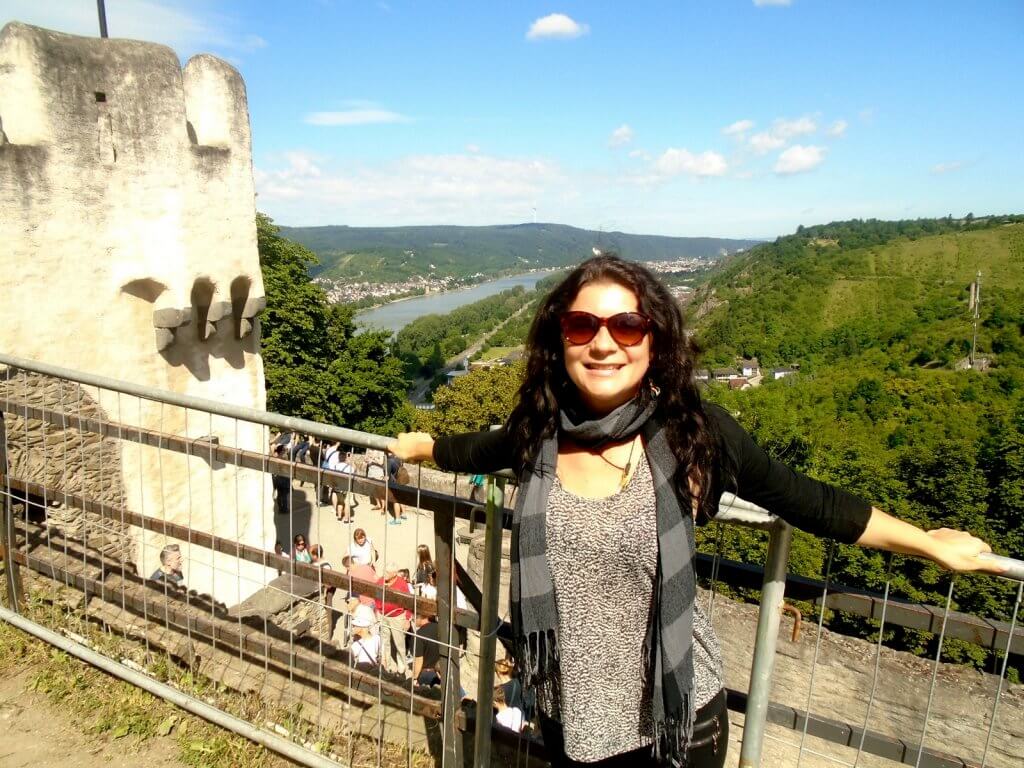 To sum up, we (waiters) work daily between 9 and 13 hours with breaks between each service. We can get 7 hours of sleep if we don´t spend too much time on sun deck or in crew mess after dinner service. And we have a chance to attend excursions with guests on our day off. So the working conditions on my happy ship are not bad at all. Surely I am (especially physically) tired and sometimes without energy (we run daily around 20 km only in the restaurant) but compared to my hell ship in Portugal or the ship from France I must say that I am happy and satisfied where I am now, with who I am and I just hope that the company won´t decide to send me somewhere else again, 🙂
In the following cruise diary part I will give you some inspiration on places along the Rhine river which are worth visiting and some tips on what to see in each of them. With plenty of nice photos as en evidence. 🙂
If you wish to receive my latest articles on my cruise diary on your email, sign up below.
And if you want to make me stronger by buying me some chocolate, don´t hesitate and do it now. 🙂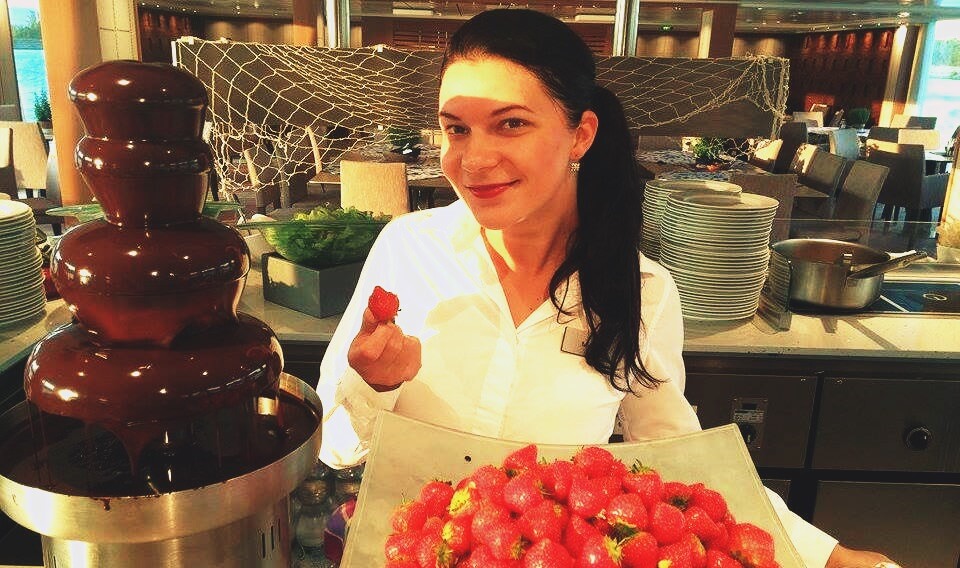 Please follow and like us: