Hits: 1430
As I already mentioned in the 2nd part of my cruise diary, we (employees of hell ship) won´t see a lot from Portugal if we don´t get day off or at least lunch off. As every day we sail and dock in small villageswhere there is nothing to see and do and from where guests take private buses and go for the excursions. However, I was lucky twice and got opportunity to go for two spectacular excursions with guests. In addition to that, our ship is docked in Porto two full days where we have some free time to explore this marvellous city.
So let´s have a look at my experiences from excursions across north of Portugal & Spain.

1. PORTO
Porto is the second biggest city of Portugal which lies at the coast of the Atlantic ocean and through which river Douro flows (at which we sail). It is a beautiful port town with special atmosphere, breath-taking architecture, plenty of tiny colourful houses, narrow cobbled streets and many stairs as this town is built on the hill. The pearl of Porto is also Luiz bridge from where you can be amazed by exceptional views over the whole city & Vila Nova de Gaia district where we usually dock. Porto prides itself for its nice beaches and I had a chance to relax on one of them. It´s name is Praia de Lavadores where you can find huge rocks which add a sparkle to this beach. From my ship in Vila Nova de Gaia I was able to walked there within 1 and half hour along the cyclist route. But also public transport would take you there and to many other beaches.
In case you are looking for some culinary arts in Porto, you are on the right spot. Porto is famous for its delicious port wine which can be got literally anywhere in this city (esecially at Sandeman). To the traditional dishes belong sandwich "francesinha" which consists of steak meet, ham, sausage and is wrapped in melted cheese and served with tomato beer sauce and fries. "Bacalhau" (codfish) also represents inseparable part of Portuguese cuisine. And if you are a dessert person, then you should try traditional "pastel de nata" which is filled by yolk dough. We usually serve them onboard during tea & coffee time. 🙂
PRACITCAL TIPS FOR PORTO: Although Portuguese is the official language here, you can easily communicate here in English or Spanish. Also in PORTUÑOL which combines Portuguese and Spanish (I am really good at it now :D) Porto is also well "equipped" with means of transportation – various buses and metro lines which lead directly to/from the airport. Prices are not too high (comparable even with Slovakia) but it also depends whether you want to dine in the centre of touristic attractions or in more quite nice street where no tourists appear. 🙂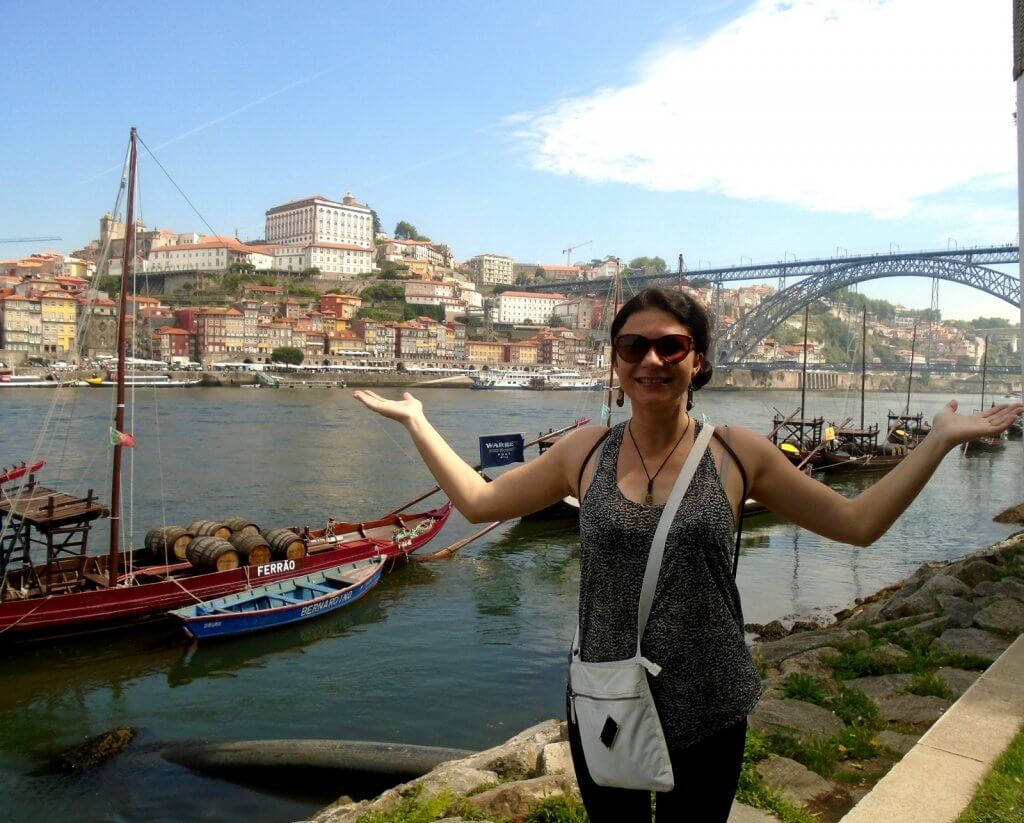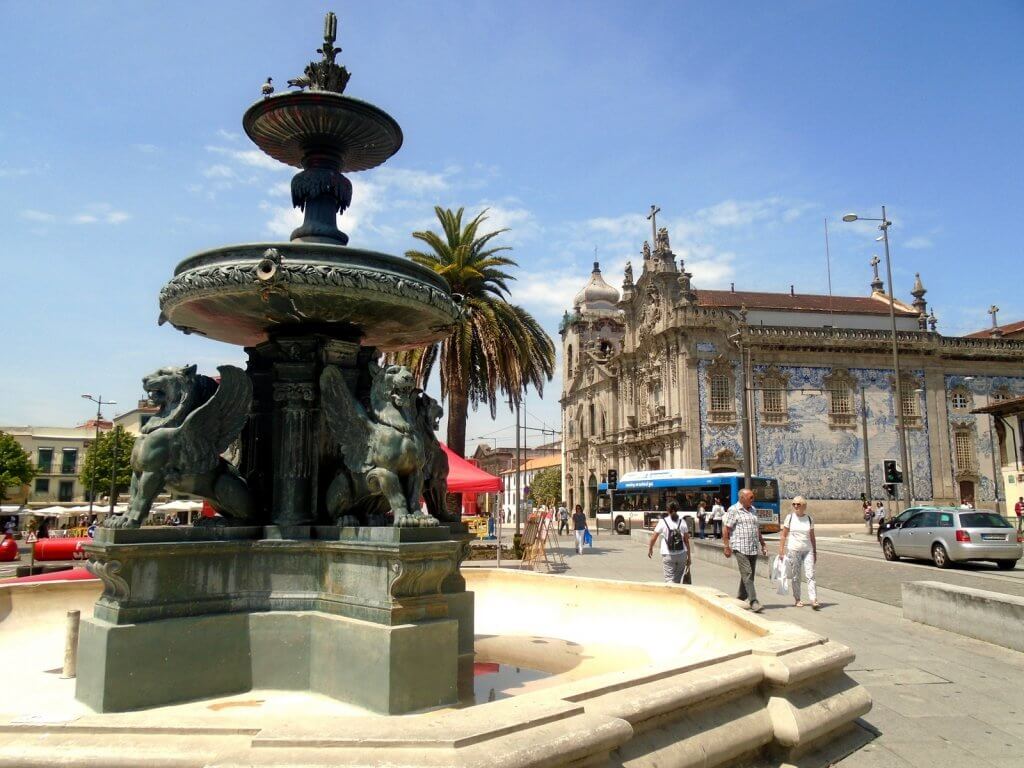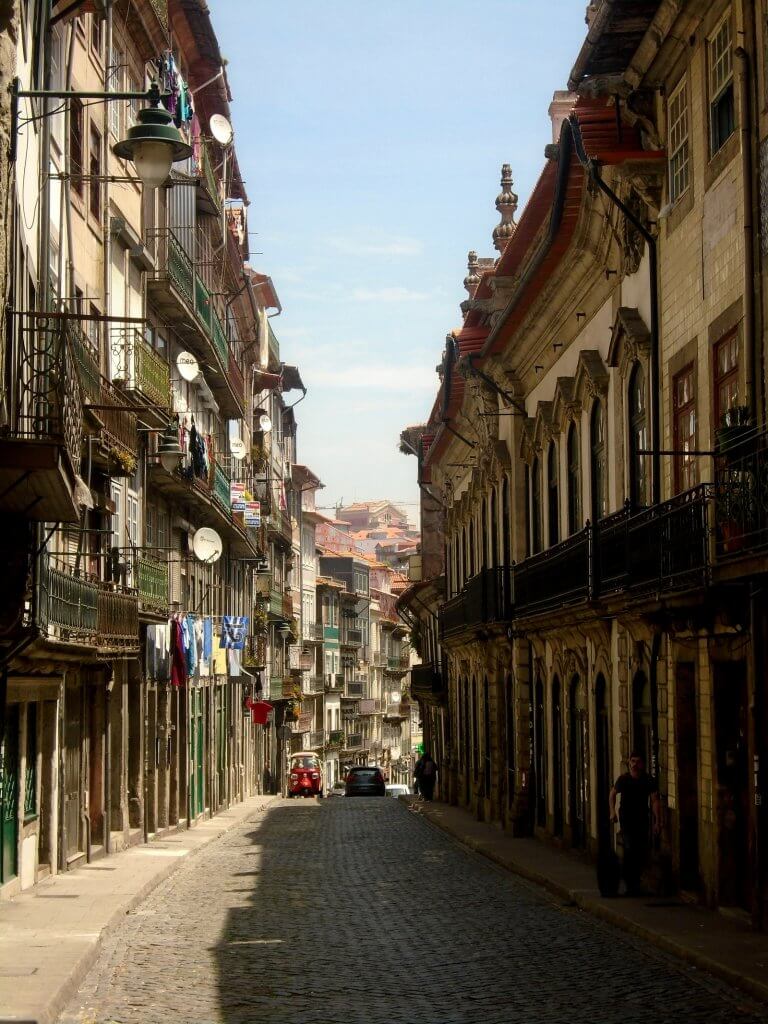 2. FAVAIOS
Favaios is a charming small village in the north of Portugal. It was my first excursion with the guests of hell ship and it immediately made great impression on me. Favaios is famous for its delicious wine MOSCATEL but also for its own bakeries and tasty "bread of 4 corners". The excursion consisted of 4 parts. The first one included a guided visit to museum where they gave us some info about wine and bread production. Afterwards we were heading to the factory where wine Moscatel is produced. And wine tasting was included. 😉 The third part represented visit of small local bakery where one super nice Portuguese women prepared us freshly baked bread. The last part was lunch at Avessada Enoteca where the owner welcomed us in a very special way. He is an amazing person with very special sense of humour. I would compare him to Mr. Bean. 🙂 His property & restaurant is surrounded by his vineyards from which his family has been producing Moscatel for many years. And although I had to hurry up back to ship for the dinner service after such an amazing day, I was super happy I got a chance to get to know Favaios and its pearls. 🙂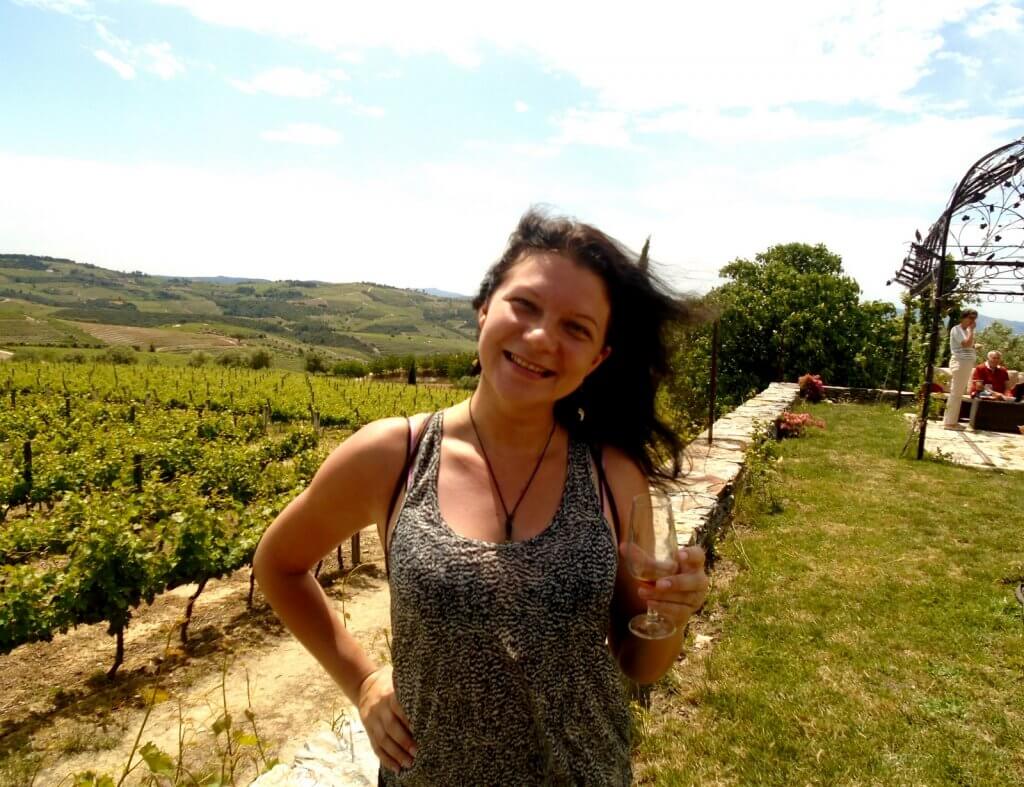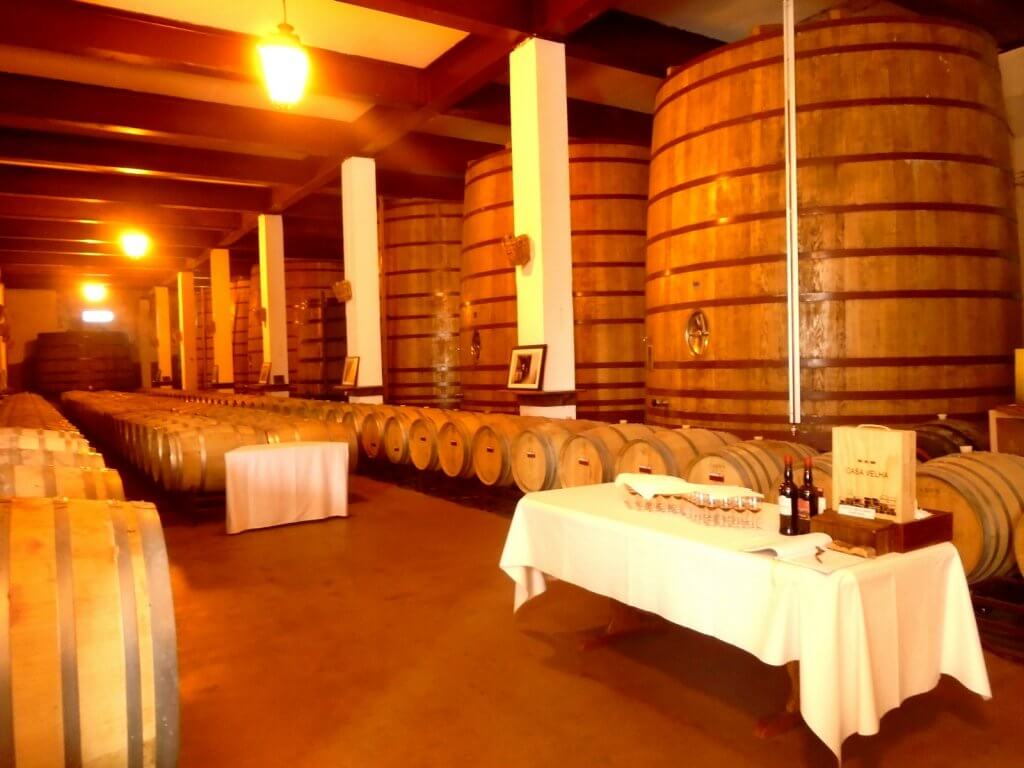 3. SALAMANCA
Salamanca was my second and last excursion of the hell ship. And I must say that I fell in love with Salamanca at the first sight. It is a university town full of students, unique atmosphere and breath-taking architecture. Local cathedrals and universities represent pearls of this city and it is impossible not to love them. Early in the morning we visited local market full of fresh fish, fruit, vegetable but especially with rich variety of ham and sausages. OMG, it was simply delicious. After some free time, we got a guided tour around the city when a local guide explained us a lot about interesting facts of the city and its universities. And although I had to rush myself for the dinner service after this excursion (again), and after 4 hours spent on buses, I didn´t regret a second of going to Salamanca. Because this is THE city which is worth visiting! 🙂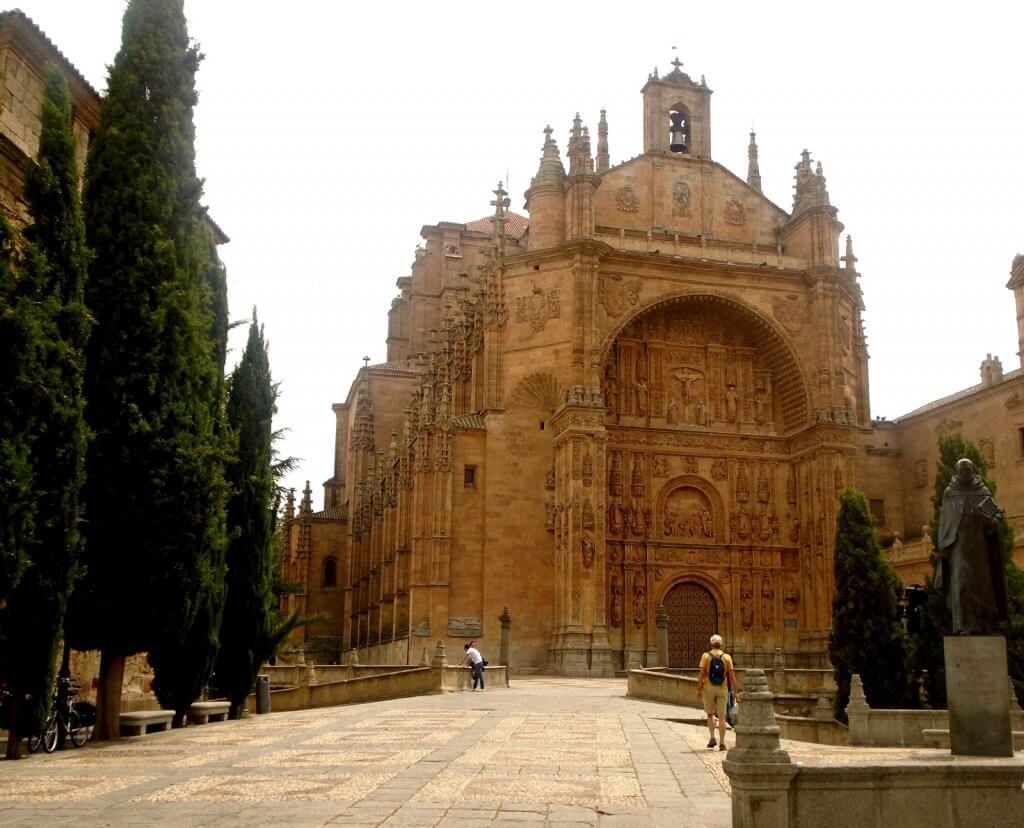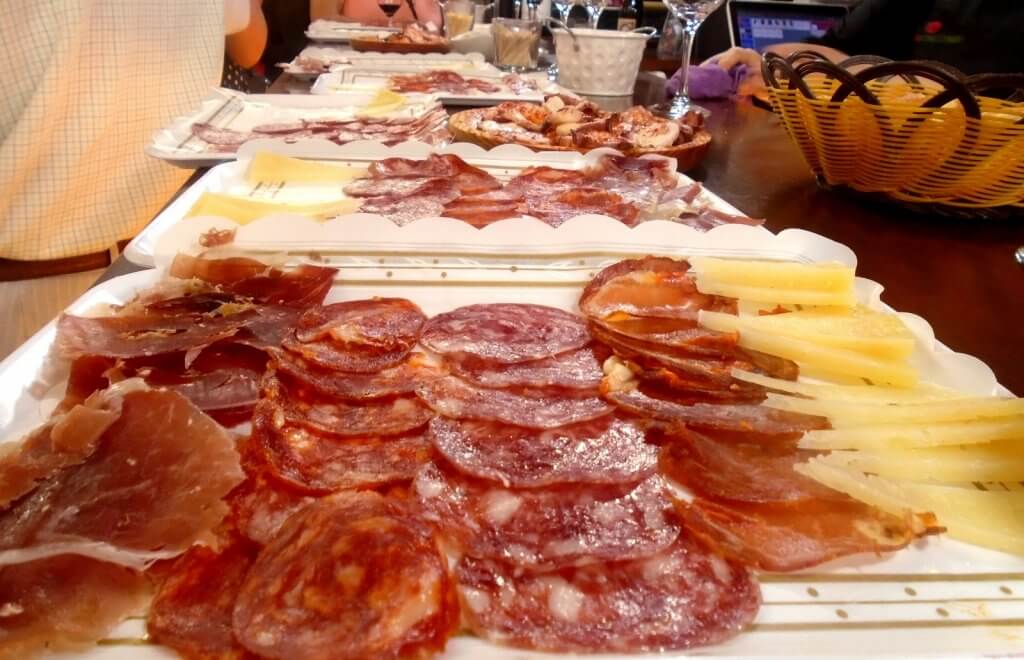 OTHER EXCURSIONS WHICH I COULDN´T JOIN BUT WOULD BE WORTH DOING:
– small Portuguese village LAMEGO
– castle RODRIGO
– palace MATHEUS with wine tasting
– various excursions of PORTO and its surrounding
TOWNS & VILLAGES WHERE WE USED TO STAY FOR A WHILE OR OVERNIGHT:  
– Regua – once I got to see sunlight of this town during loading but nothing else…
– Pocinho – never enough time to explore this town
– Pinhao – we used to stay overnight in this nice town twice a week where we had our favourite bar to go to 🙂
– Barca d´Alva – stayed overnight once a week – small village with nothing to do or see BUT has three small local pubs where we used to go for a drink and even play billiard 🙂
– Vega de Terrón – on Spanish side – it´s not even a village, it is just our docking place between Portugal and Spain – and one small cafeteria can be found there 🙂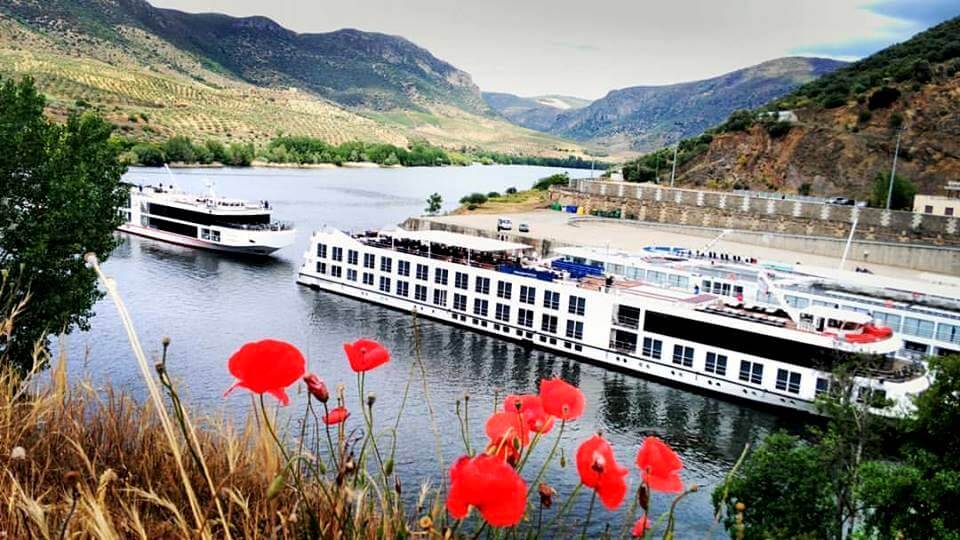 In my following part of cruise diary I will describe my last week on the hell ship and my coming back to previous heaven ship in Amsterdam. And trust me, a lot happened. When I thought that after my accident with the stairs nothing else could happen, I was hell wrong. You will read about my stay at the hospital, about my new MEN roommates and how "much" money (tips) I got on my last day.
If you wish to receive my latest articles on my cruise diary on your email, sign up below.
And if you want to make me stronger by buying me some chocolate, don´t hesitate and do it now. 🙂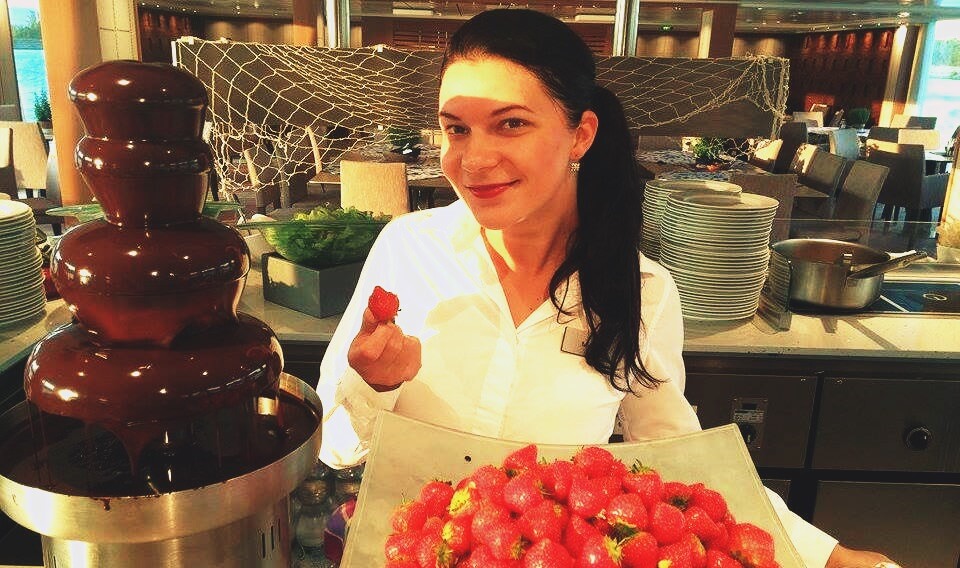 Please follow and like us: