Hits: 1356
To one of my life mottos belongs this one: "Everything happens for a reason." It has been confirmed to me many times. Although not always it is visible straight when something happens, but within some time it surely does. Therefore, I started to apply my philosophy on the "hell ship" where I arrived on the 10th of May. In case you haven´t read my article how I got from heaven to hell ship, don´t hesitate and click HERE.
As I already mentioned in previous article, the first week onboard of new ship in Portugal was critically difficult.
However, after some stressful days and nights onboard I decided to start looking for something positive on this "hell ship".
And so day by day I found something new that made me little bit happier and made me realize that not everything is so bad here. Simply I started to focus on positive things more than on the negative ones.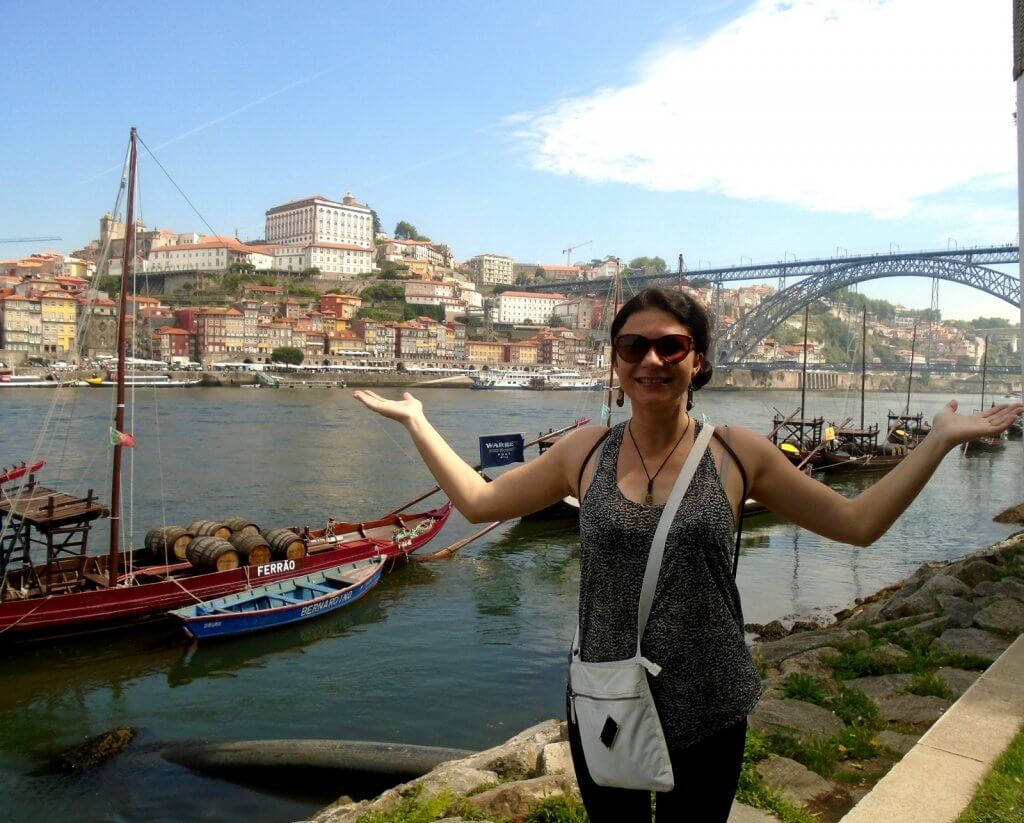 My conclusion of ADVANTAGES of hell ship is following:
at least twice a week we (waiters) have lunch off – free time between breakfast and dinner as our guests are on full day excursions – I already used such free time at least 3 times to recharge my batteries by relaxing, sunbathing and having fun 🙂
during service time it is possible to use trays for hot plates, therefore, I don´t have to carry 3 plates on one hand and my wrists are not under such pressure as on previous ships
although there are some standards on this hell ship, they are not as strict as on the other ships – and this makes my life in restaurant easier
I am responsible for my own section in restaurant which means I am not dependant on any colleague so I can do my service as fast as I am capable of
from next week on we are supposed to be one extra in the restaurant, therefore, we should have at least one day off per week which can be used for going to excursions with guests – finally I will be able to explore beauty of Portugal 🙂
Porto (our main stop) is located at the coast of Atlantic ocean – this means that at least few hours per week I can spend some nice time on the beach enjoying SBS (sun, beach, sea) 🙂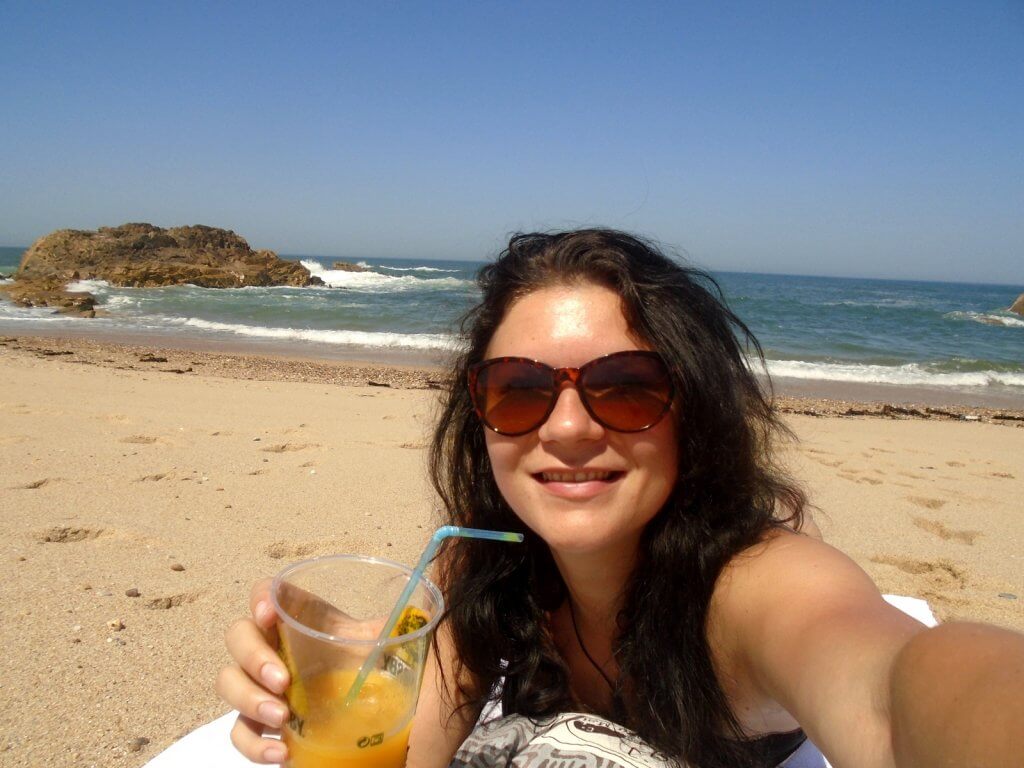 I am the only woman in the team
This may have its pros and cons. But because I started to look at my situation from brighter side, I summarized couple of advantages of working as only female in the restaurant and bar team:
my men colleagues (at least for now) try to be gentlemen and don´t let me carry have stuff (especially during loading time)
day by day I listen to dozens of creative compliments about my beautiful blue eyes, etc … – I am afraid that my self-confidence will touch the sky within few weeks spent here 😀
everyone always calls me out for walk, having a drink, dinner – there is no lack of company in my free time 🙂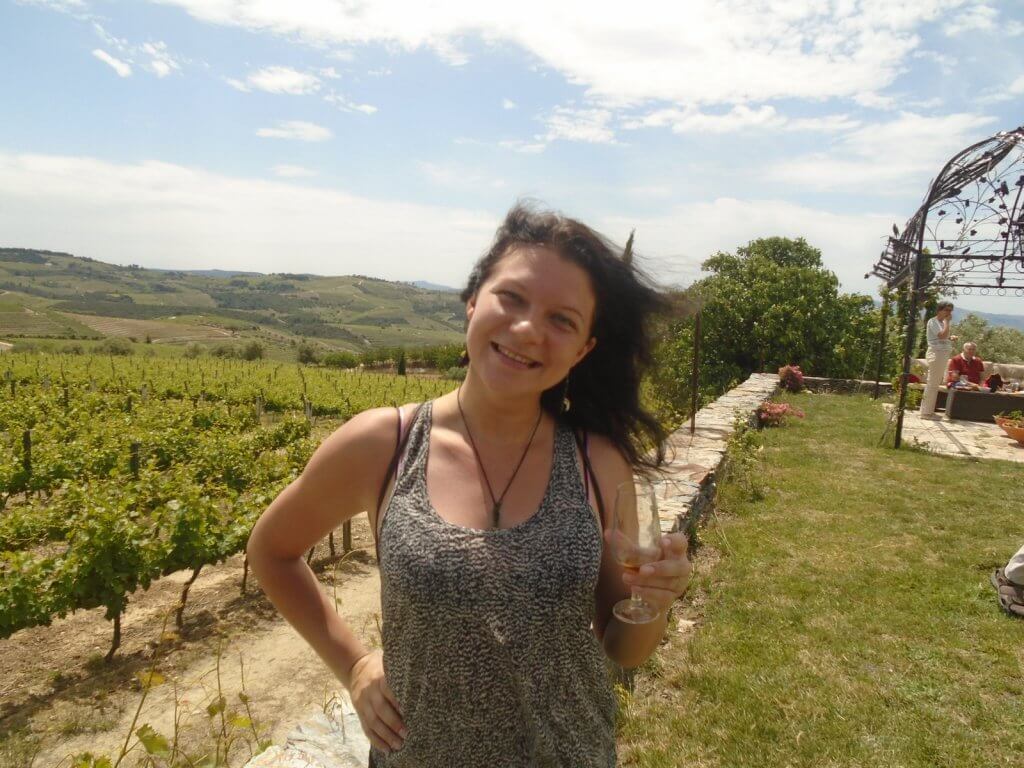 Surely, everything has its pros and cons. And being the only woman in the department on ship represents (very frequently) many sexual hints, inappropriate "compliments", "non-intentional" touches or direct offers of sex. Many people would call it sexual harassment. But let´s be honest. Sex is a natural human need. And when you lock group of young and healthy men on the ship where they work hard 7 days a week and have no partners with them, then the result is unambiguous. So in my case I have to be very flexible, liberal, open-minded and I have to be able to keep my ability to listen to something  in a way then I let it get in within one ear and out within another ear through seconds. And simply make fun of this and laugh at it together with my male colleagues. Otherwise, I wouldn´t be able to survive in this group of sexually greedy men even a day . 😀
PS: People from company´s HR replied to my email about my planned return to previous ship with such answer: "Dear Milada, you should come back the ship XXX on 7th of June. Kind regards, XXX." You can imagine that the word "SHOULD" didn´t convince me, therefore, I am still waiting what will happen to me and where I spend the rest of the season. Wish me luck.
If you wish to receive my latest articles on my cruise diary on your email, sign up below.
And if you want to make me stronger by buying me some chocolate, don´t hesitate and do it now. 🙂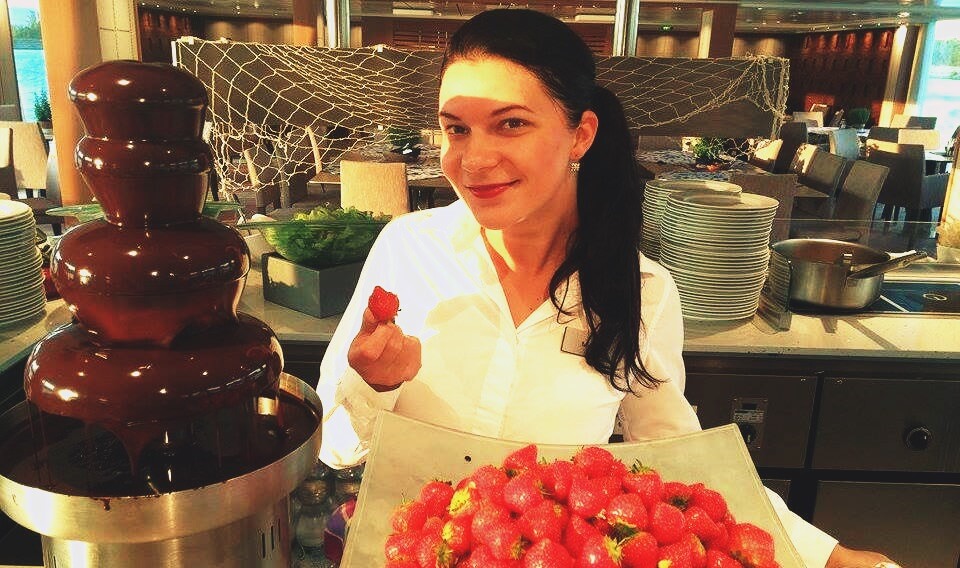 Please follow and like us: