Hits: 2261
Well, I have already summarized all tips & tricks for two popular spots of Palawan – Puerto Princesa & El Nido. Now it is time to give some light for breathtaking Coron – pearl of the Philippines.
First of all, just to let you know CORON is an island located close to  BUSUANGA island. Most people travelling from El Nido or directly from Manila will get to CORON TOWN located on Busuanga island, NOT to Coron island.
Don´t confuse these two spots. Coron island & Coron Town. 😉

ISLAND HOPPING around CORON
Island hopping, island hopping and one more time island hopping. The same as in El Nido which is famous for Island Hopping Tours. The surrounding of Busuanga island, especially Coron island itself offers many breath-taking spots to explore.
My favourite places have been Kayangan lake & Twin lagoon where I got thanks to my couchsurfing host Rex on his private boat at times with NO TOURISTS. The best experience of my Coron part of backpacking. But of course you can get to these places with various tour agencies. I highly recommend Umali Dive Center which besides diving tours & lessons also offers various tour packages. Well, the responsible person is Vivian Capin – here is her phone number just in case – 0948-541-6570. 😉
My only tour I have taken was Island Escapade Tour which took me to 3 amazing islands with brilliant beaches with white sand, crystal blue sea and green palm trees. And almost no people. My favourite was Malcapuyan island but also Banana & Bulog islands were worth it. 😉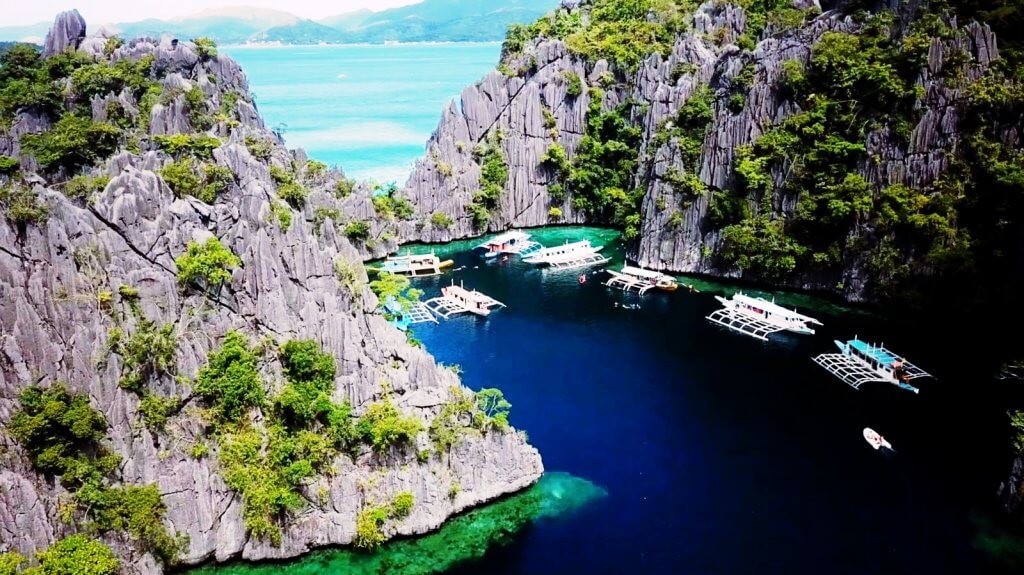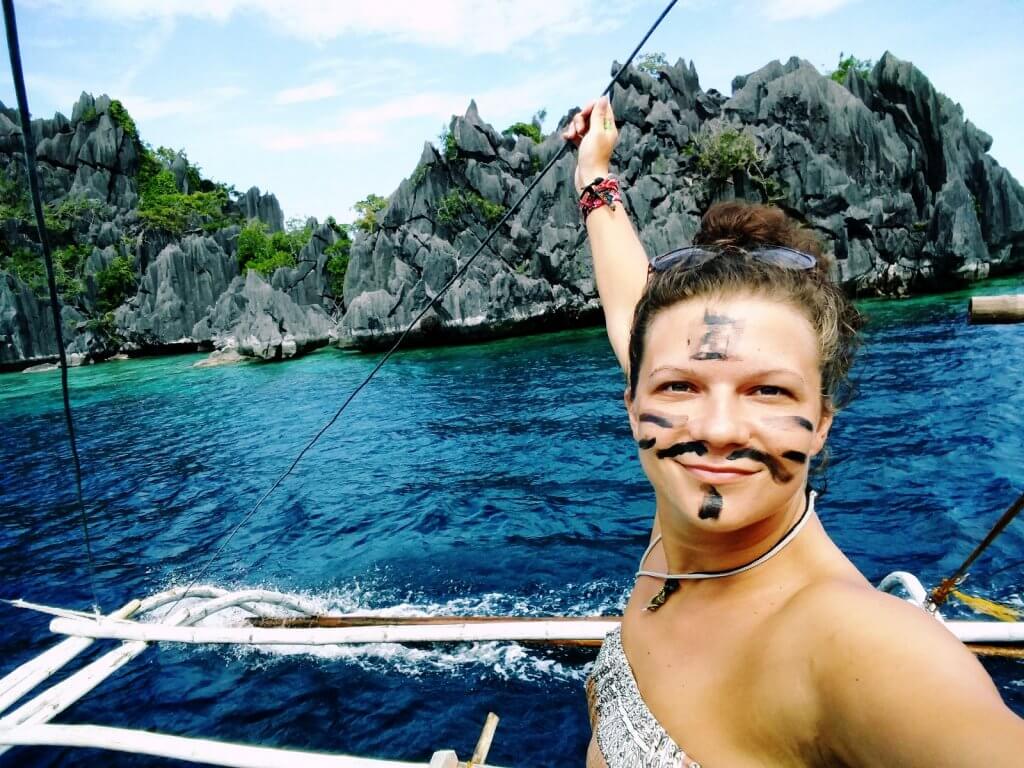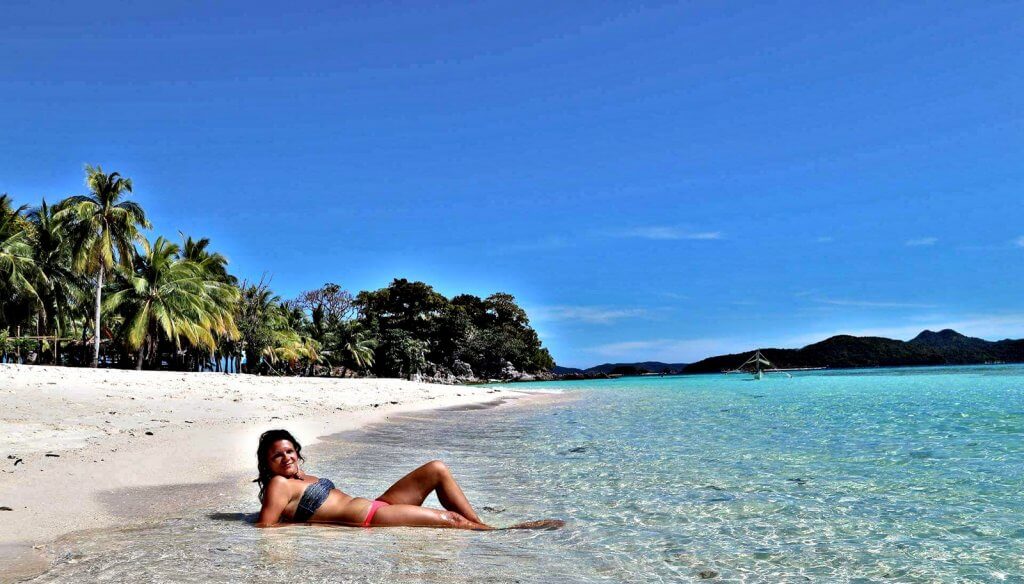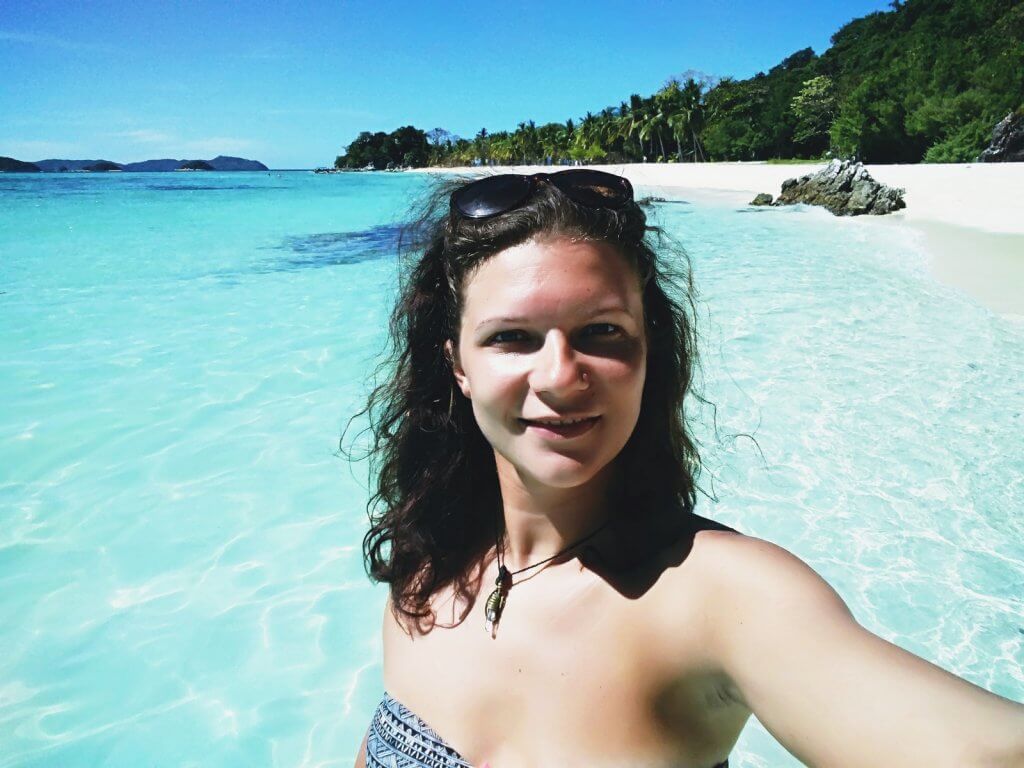 BUSUANGA ON MOTORBIKE
Yeah, besides the island hopping tours you have other options. Like renting a motorbike and exploring the beauty of Busuanga island by yourself. In my case it was with funny guys I met on a ferry from El Nido to Coron Town (which cost me 1200 pesos btw).
We rented semi-automatic motorbike per 450 pesos for 12 hours and explored the whole Western part of Busuanga. Even the parts where were no asphalt or concrete roads. It was crazy ride full of adventure with unmarked spots on a map and it was worth it. We got the opportunity to see few small & cute villages only with local people, no tourists at all. We also visited beach Rio Playa or more famous waterfall Concepcion.
If you are adventurer and want to avoid all the tours, then motorbike rental is definitely for you. Though, you won´t find all those awesome and crystal clear white beaches along the way.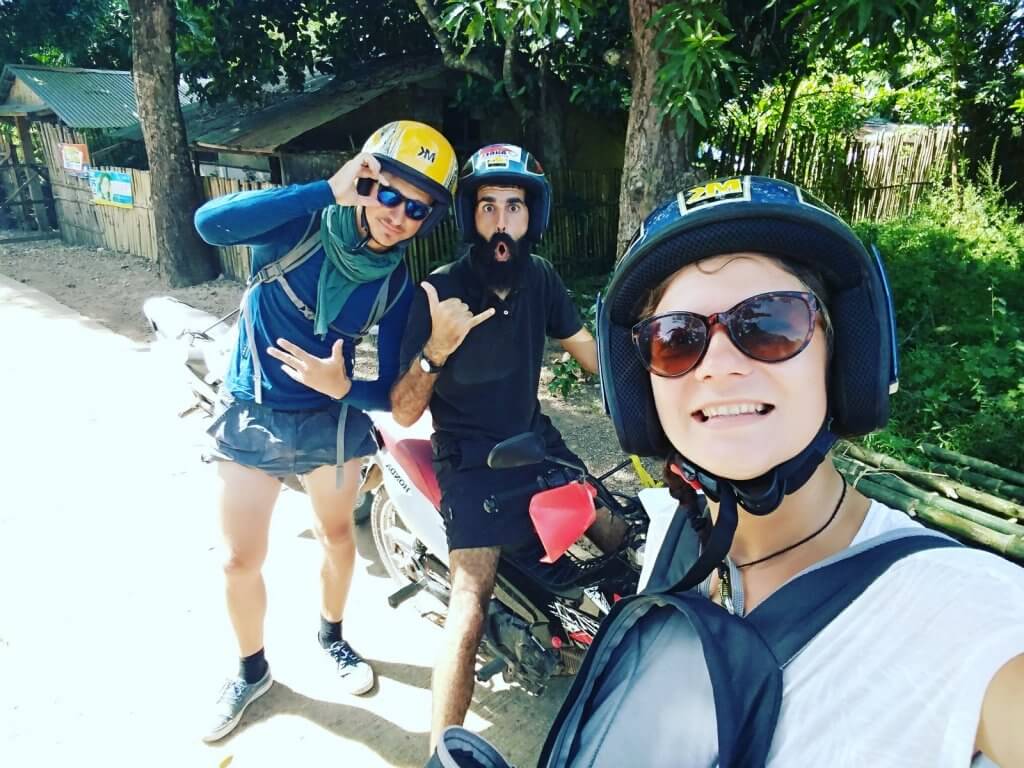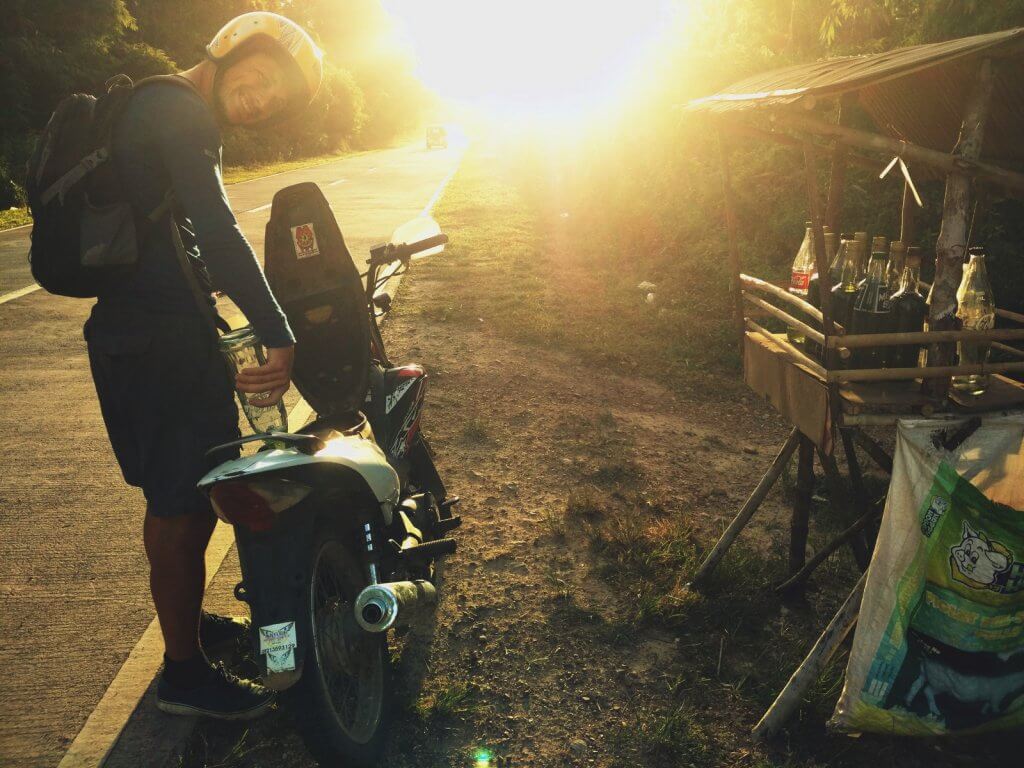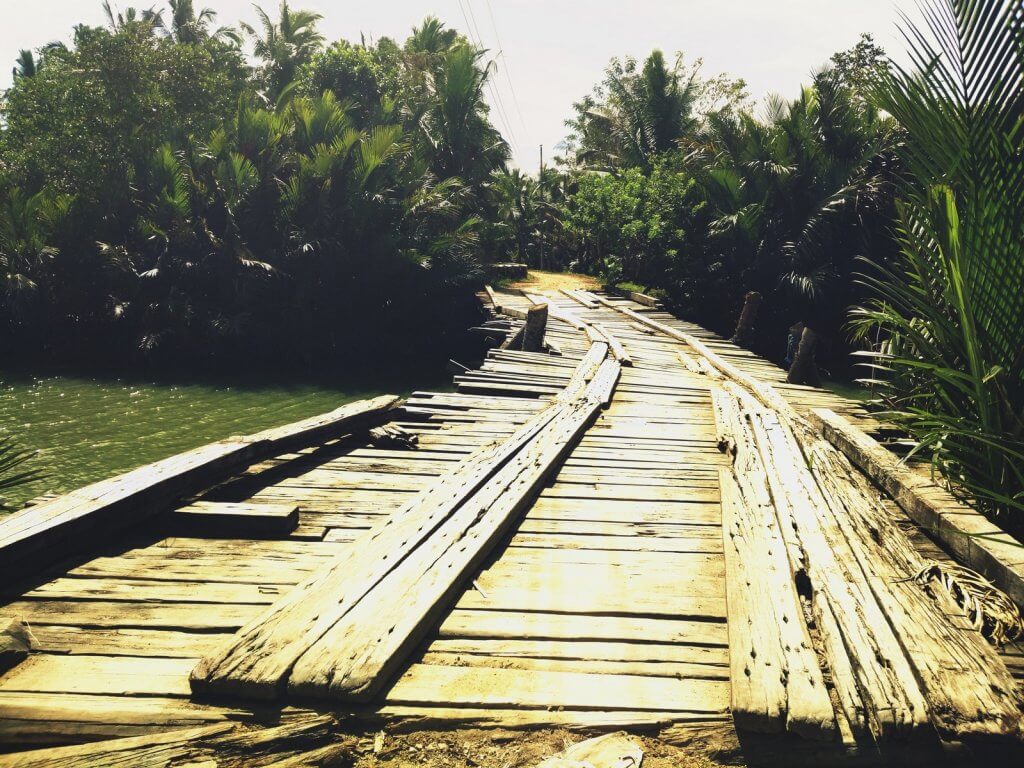 TIPS & TRICKS for CORON TOWN
–  highly recommended accommodation is ANGEL Walk-In Room Stay directly on main road, next to more famous Coron Backpacker Guesthouse – located few meters from Umali Dive Center – price per private room with private bathroom is 500 pesos (if you negotiate, you can get it for 400) – rooms were super clean – although the road to the hostel looked a bit odd 😉
– highly recommended nice & not too expensive place to eat is LEVINE´S restaurant- beautiful roof top spot with nice views – price per main meal between 130 and 300 pesos – service water included – located on main road
– don´t bother yourself with buying bottles of water every single day – directly on main road not too far away from Umali Dive Center you can find "water refilling station" where they refill your bottle only for 2 or 3 pesos
– super cool place to hang out at night is bar KURIDAS – rasta guys are playing amazing music, rum & coke cost 60 pesos and atmosphere is simply magical – bar can be also found on main road
– Mt. Tapyas is the place where yo want to go to experience breath-taking views all over the Coron Town & at the same time super nice sunset
– any agency or hostel can book your van to or from the Busuangua airport for the price of 150 pesos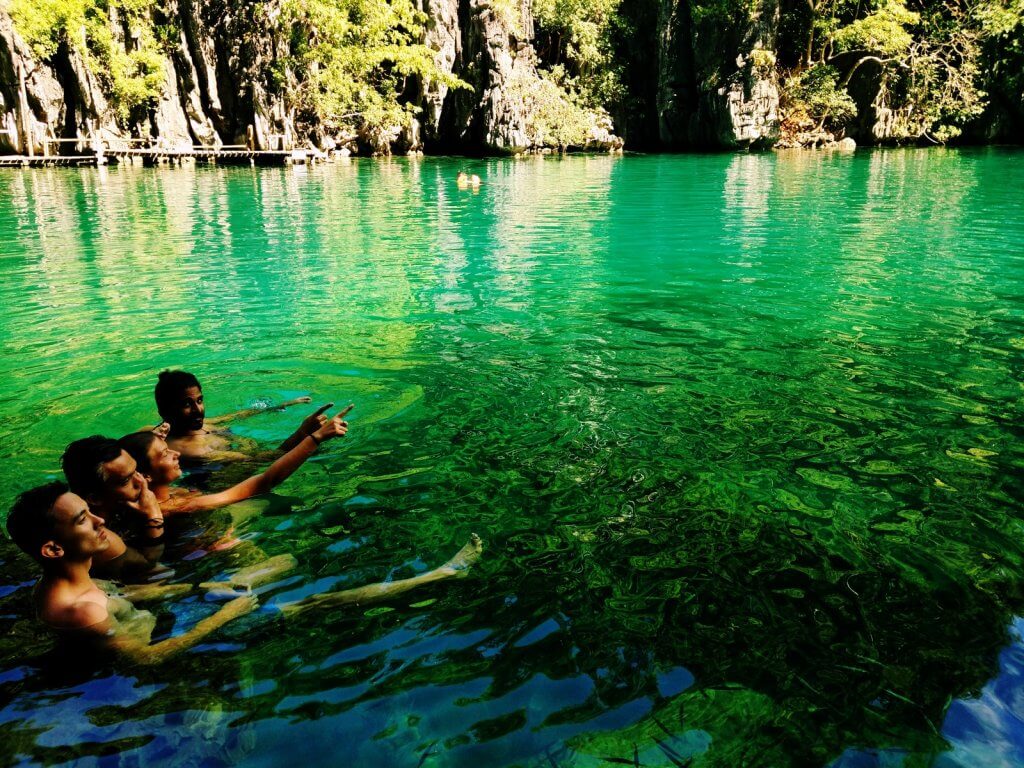 Any more questions for CORON TOWN, CORON ISLAND or BUSUANGA ISLAND? Don´t hesitate and ask. I stayed there 4 nights + 2 more nights on private Bayaca Island with my couchsurfing host.
You can also check the article of local Philippine blogger Jonalyn who is giving her tips & tricks & proposed itinerary for Coron from her personal point of view. 🙂
PS: Stefano, gracie for being great couchsurfing host in Coron Town. I hope to see you again! 🙂
If you wish to receive my latest articles on your email, sign up below.
And if you want to contribute for 2018 MiliMundo travels, don´t hesitate and do it now. 🙂
Please follow and like us: