Hits: 1514
Many people have asked me many times whether I am not afraid of travelling alone. And how does it actually feel to travel alone? Without a company of man, or at least a friend on your journey to unknown? Is it safe? In the following lines I will try to answer these questions and give some tips and advice to those girls, ladies and women who didn´t take courage to start their first solo journey.
First of all, I would like to mention that my first solo backpacking started in 2015 when I travelled consecutively 157 days through 7 countries of South America, from Colombia down to Brazil.
And you definitely say: "What a crazy girl, first time on solo travel and starts directly on the continent known to be dangerous, unsafe and full of drugs trafficking." And this is the way how media depict South America many times, however in my head and heart this continent represents continent full of passion, kind-hearted people and never ending smiles of faces of locals.

So how did it all start??
In the last few years I always chose new adventure in new country and went there BY MYSELF (like Erasmus in Spain, Work and Travel in the USA, cruise ship job in France), however I always found my soul mate with who I was travelling further. On the contrary, last year I flew to South America (more specifically to Brazil) with one of my best friends, but after 10 days she went back to Europe and I flew to Colombia by myself to do my internship as English teacher. After three amazing months of English teaching in the Caribbean coast of Colombia I decided to MOVE ON and discover another part of this breath-taking continent ALONE – BY MYSELF. Therefore, I packed everything necessary to my lovely backpack (well that time I thought it was necessary, within some time I started to reduce my stuff and learnt that I can survive without some evening dress :)) and started my very first solo journey without any return ticket back home.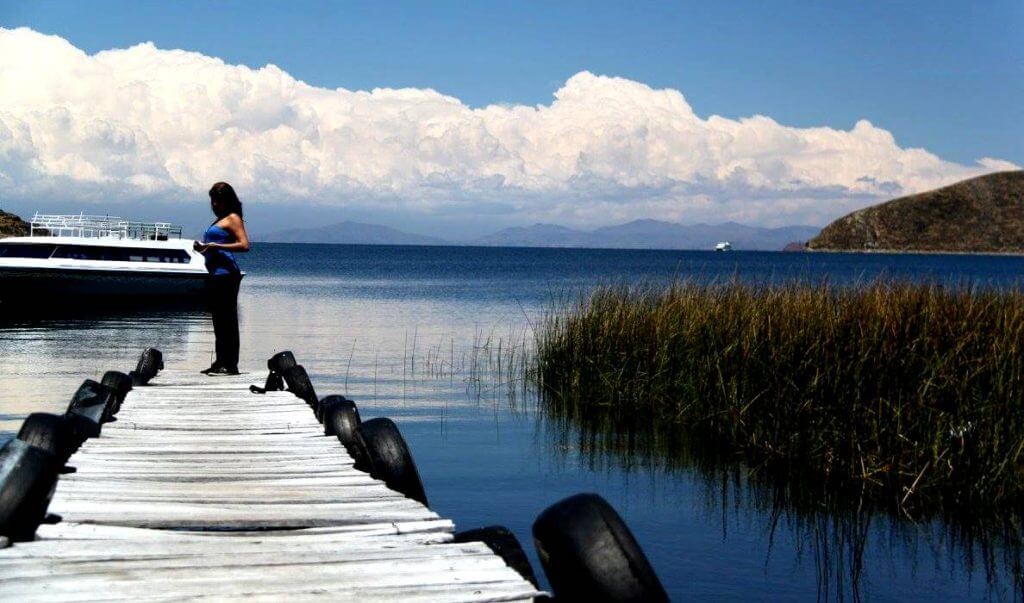 Weren´t you nervous?? Weren´t you afraid before your first solo journey??
Uff, trust me that I was nervous like never before. I didn´t know what to expect from solo travelling. And honestly I am a type of person who hates being alone. I am extremely sociable person and sometimes even too talkative (like most of us women :P). So I asked myself: "What if I don´t like travelling alone?". And maybe because of that I didn´t have any return ticked back home. I was persuaded that in case I don´t like it I would buy my flight back home anytime and from the exact place where I decide that I simply hate it. However it didn´t happen.   Because after my very first week I learnt that at this kind of "SOLO" travelling I was actually NEVER alone! And I would never be. Maybe it will sound boring and as nothing new but this solo traveling just confirmed me and taught me that you will be never alone on your travels. Because every single day brings you opportunity to get to know new place, experience new adventure but more importantly to meet new people that may change your life forever.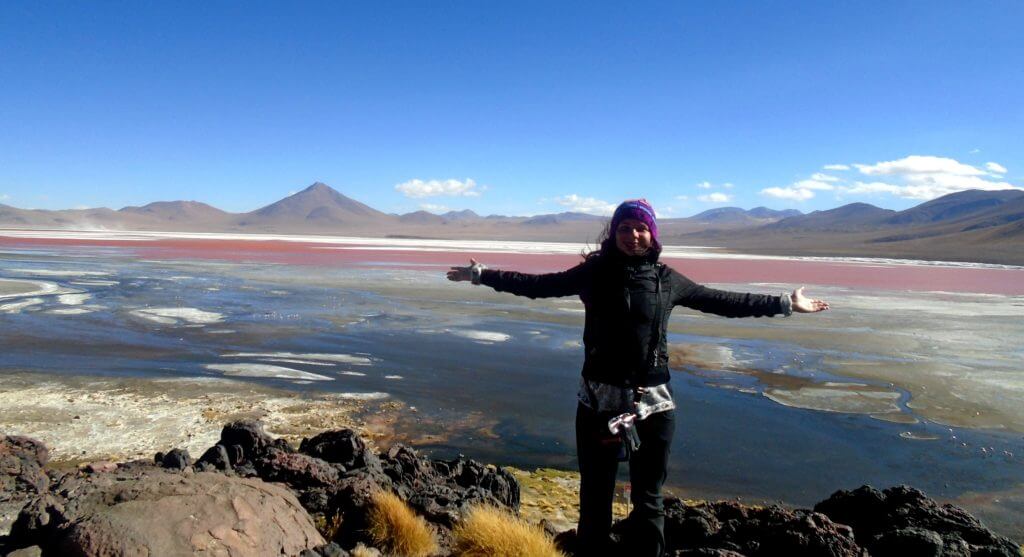 Where and how do you meet new people during travelling??
Most of the time you can meet new people in hotels/hostels you are staying in. Especially if you stay in party hostels such as Loki. Or you can meet new people at one day trips organised by some travel agency. Or simply on the street when some strangers start talking to you because you seem to be lost. However, my favourite source of meeting new people is COUCHSURFING thanks to which I never felt alone on my travels. Couchsurfing is an amazing way of travelling where apart of getting free accommodation you get the opportunity to get to know culture of country through the eyes of local people. Surely, it is necessary (especially for solo female traveller) to be careful with choice of your CS host and to know how to avoid psychopaths on couchsurfing.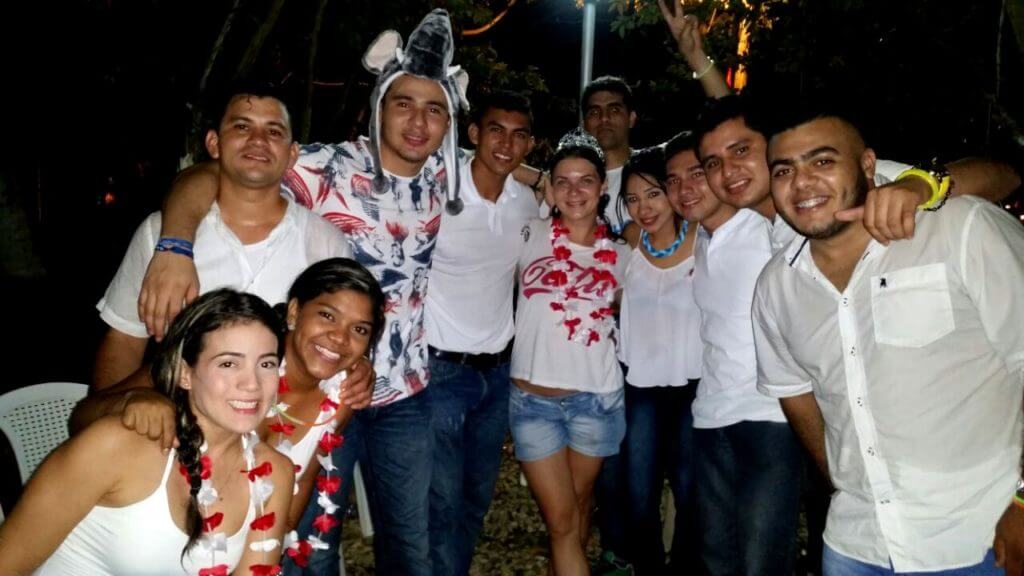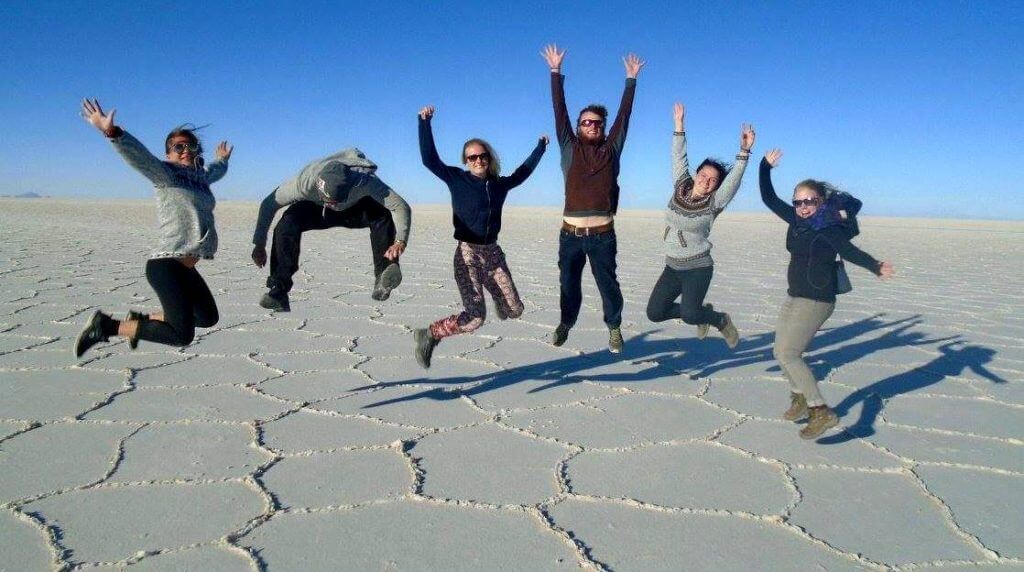 Wasn´t it dangerous?? Didn´t harras you all those latino macho guys on each corner??
OK, safety is issue of priorities. Of course it is super important to be careful and keep an eye on everything, however anything can happen and ANYWHERE. Even in front of your house back home. So if I should think that something bad happens to me after I move my fingers out of my house, I wouldn´t even leave my house by myself to ask neighbour for sugar (or anything else you need once you start cooking haha). In the following lines I will describe basic rules of safe solo travelling which not only arise from my experience but should be also known for all rationally thinking people.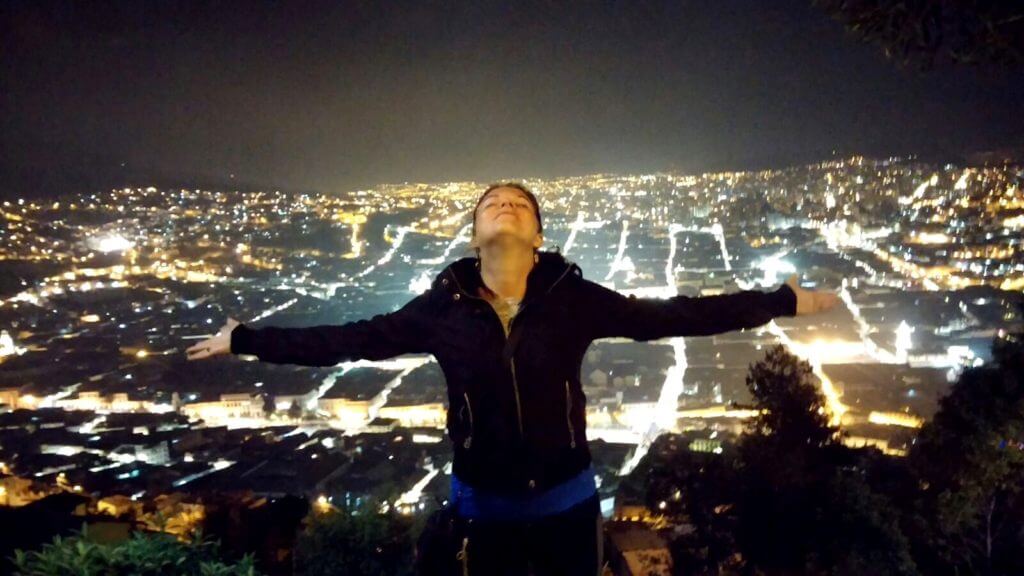 Basic rules of safe solo travelling (especially for women):
The basic rule at solo travelling is NOT to attract a lot of attention. Especially in a matter of dress code. All those short skirts and deep neck-line should be left back in the wardrobe of your house. Because while travelling, especially at countries where you do not fit because of colour of your skin/eyes/hair, the guys will love you even in shabby jogging suit. You will be centre of their attention simply because you are different. So sexy dress code is not only useless here but may be little bit risky.
Do not attract attention by wearing golden watches, collars or NIKON camera at your neck. Because all of this represents magnet for those street thieves which will smell gold & luxury miles away from you. Leave your camera inside of your backpack and take it out only when you want to take pictures, keep your golden watch back home in your jewel box and instead start collecting those famous travel bracelets which will remind you either a place where you bought it or a person who gave it to you.
Forget extravagant (or any) make up. As above mentioned, in countries where you are foreigner you already attract the attention by the way you look like. It will be useless and even risky to use that blood red lip-stick and massive make-up while you are travelling. And honestly, trust me, that after few weeks on your journey you won´t even have energy to put your make-up every single morning. Simply forget it. 🙂
Don´t drink alcohol or accept drinks of people you don´t know. Even our mums taught us from beginning not to accept sweet from strangers. It is simply. And I think that this rule saved my life at least once while solo travelling.
Follow the advice of local people. For example of your CS hosts or receptionists at your hostel. If they tell you that this or that part of city is dangerous to be walked alone, simply don´t do it.
Listen to your inner voice, feeling or 6th Call it as you wish but this thing already saved my life couple of times. And maybe little bit of luck, too. If you don´t like something, don´t do it. If certain person doesn´t seem OK to you, don´t go further with him/her. It is inevitably important to learn how to listen to our instincts.
There are hundreds and hundreds of other advice and rules how to travel safely, however those above mentioned belong to my TOP rules which made my solo female travelling safe and without any further complications. But surely, it isn´t useless to know some basic moves of self-defence or keep a pepper spray in your purse. 🙂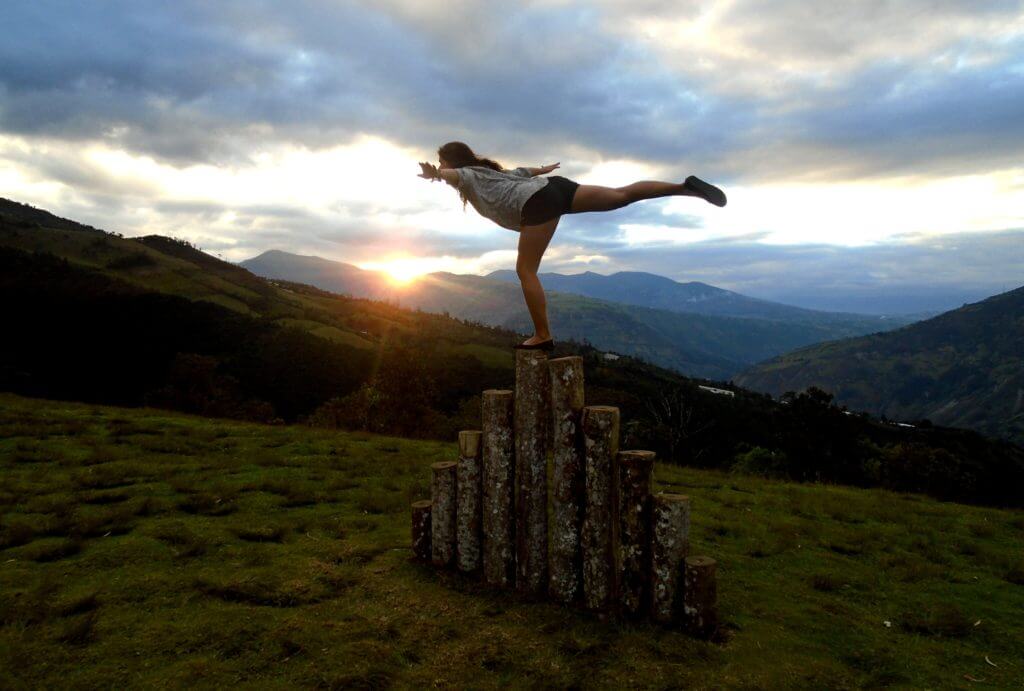 To conclude, was it worth solo travelling?? Did it give you something to your life??
Honestly, this solo backpacking gave me so much that I don´t know from where to start explaining. First of all, solo travelling gave me more and more courage to start talking to others, to people I didn´t know at all. And thanks to that I met loads of incredible people who changed my scale of priorities and values. I believe that if I travelled in couple or group of friends, I wouldn´t have met so many people and probably those people who had the greatest impact on my life and my way of thinking. Apart from that, solo travelling helped me increase my (healthy)  self-confidence (not saying I didn´t have enough of it before 😉 ), improve my intuition and my negotiation skills (please call me queen of negotiation from now on 😛 ). As solo female traveller I learnt that there are many good and bad people in the world but it depends mostly on you and your positive attitude you take towards certain situations how it all ends. I learnt that world is not such a dangerous place as media usually depict it. But more importantly I learnt what I really want in my life and who I really am.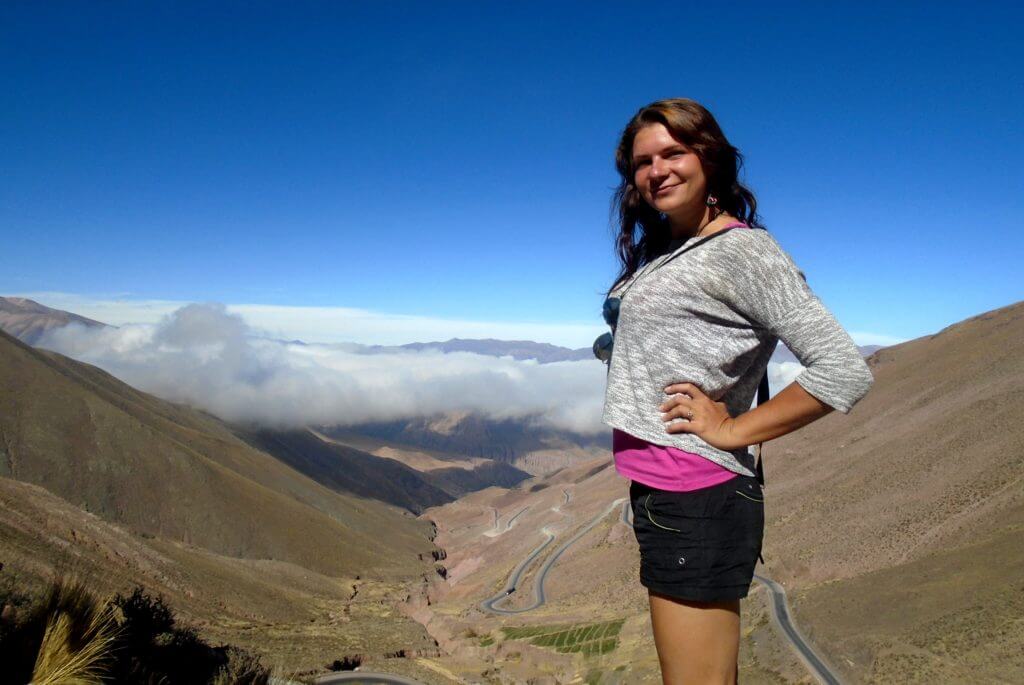 I am in a close co-operation with OutdoorVisit, therefore, I would like to share with you their article about a similar topic called "Will solo travelling grow your confidence?" which is actually a summary of our little interview and my very first travel podcast in English – click HERE in order to listen to the podcast.  And don´t hesitate and peruse their web, it is full of other inspirational stories. 
Do you have further questions? Uncertainty? Doubt? Don´t hesitate and contact me. It will be my pleasure to give you some advice or help you if I can.
And maybe you would be interested in my article 10 reasons why to try backpacking at least once in lifetime.
SUBSCRIBE to MiliMundo
And if you want to contribute me for my travels, don´t hesitate and do it now. 🙂
Uložiť
Please follow and like us: