Hits: 3123
According to Lonely Planet, Colombia was ranked second in its list of best countries to visit in 2017. Honestly, I didn´t need any guide to know that Colombia is a country more than worth visiting. It is simply a country with the friendliest people I have ever met and with one of the most breath-taking natural landscapes I have ever seen. No wonder more and more people want to explore beauty of this country and get to know unknown. Well and be honest, time of Pablo Escobar and cocaine trafficking has been over for many years so this old fashioned view of Colombia has been changing little by little. And curiosity of travellers for ex-country of King of Cocaine has been increasing day by day.
As probably many of you are planning to visit this interesting country at least once in your life time (highly recommended), I would like to focus on possible itinerary and budget for Colombia in this article. So where to go and what to see in this country? How much money will you need to save for a month or two in Colombia? Keep reading and find out my results based on my personal experience.
I spent 120 days in Colombia in total. Out of this time, I was living and working as English teacher for 3 months in unknown Colombian city called Monteria (located in the Caribbean part). I devoted 34 days of full time travelling through this country of never ending smiles on people´s faces after I finished my internship in Monteria. So based on my stay and my personal experience I would like to provide you with my itinerary and with additional places which could be added to mine.
My Itinerary through Colombia for 34 days:

Cartagena →→Rosario Islands →→ Santa Marta →→ The Lost City →→ Playa Costeno →→ Bogota →→Medellin & Guatape →→ Santa Rosa de Cabal →→ Armenia & Valle de Cocora →→ Cali →→ Ipiales!!!
In spite of the fact that Cartagena is too touristic, it is still beautiful city surrounded by historical walls with a unique castle from where the views over city are truly special! In addition to that, Cartagena is the best place to learn CHAMPETA – very specific, traditional dance of northern Colombia.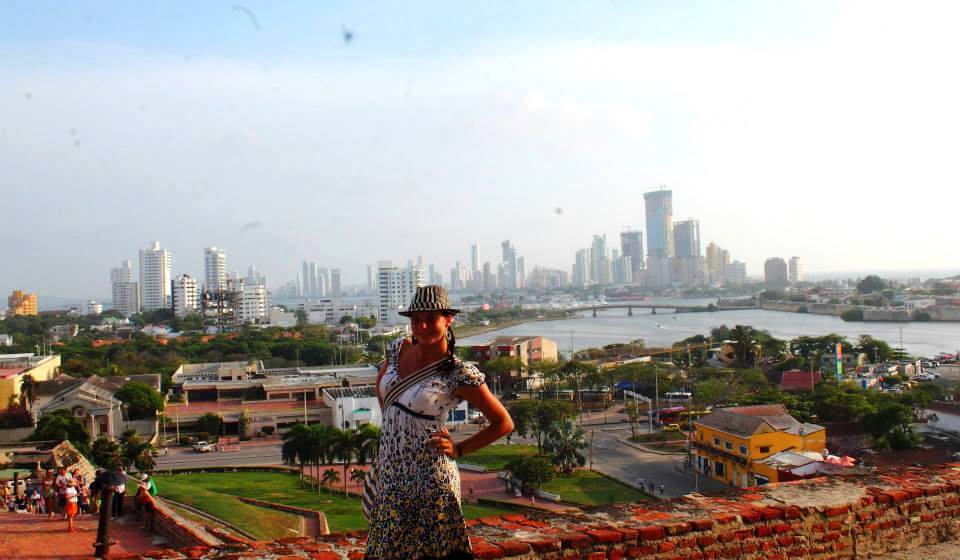 It can be a day trip or a few day trip from Cartagena but these are the islands which you should visit once being close Cartagena. The islands will bring you the atmosphere of Caribbean! Coco loco drink, white beaches, crystal clear sea and the friendliest people ever! Another option is Island Múcura where I spent 2 days.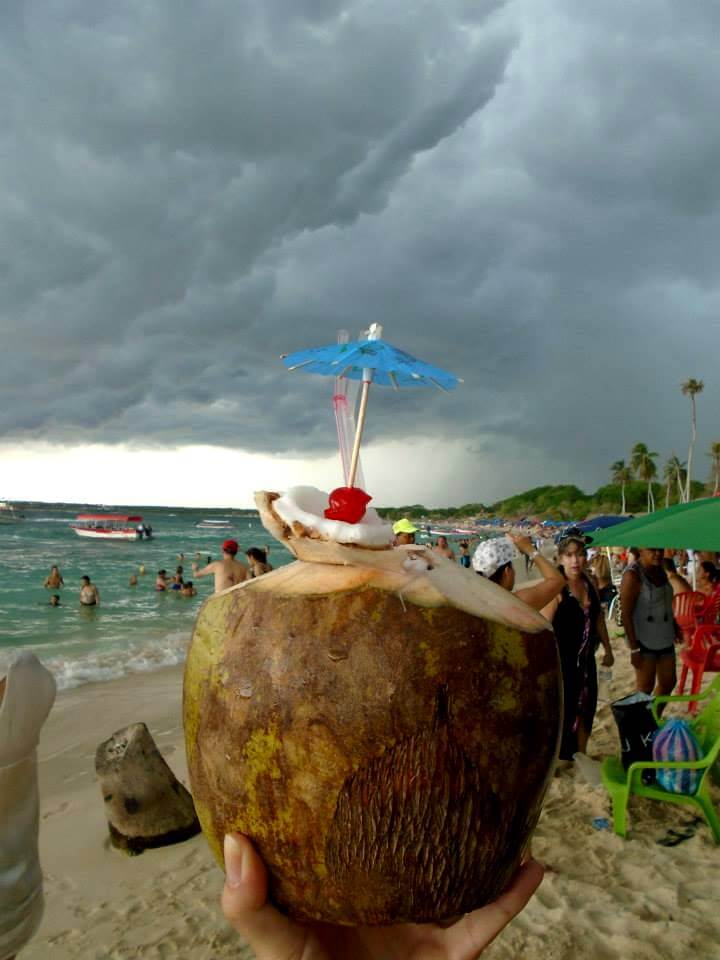 SANTA MARTA & TAGANGA & Playa Costeno (5 days)
Town to relax a bit and from where you can take various day trips (like to Taganga in my case). It is also a "gate" town to hike to the Lost City, also called Ciudad Perdida. Playa Costeno has been one of my highlights of my stay at Caribbean. Camp for surfers, relax, sea, waves, sunsets, …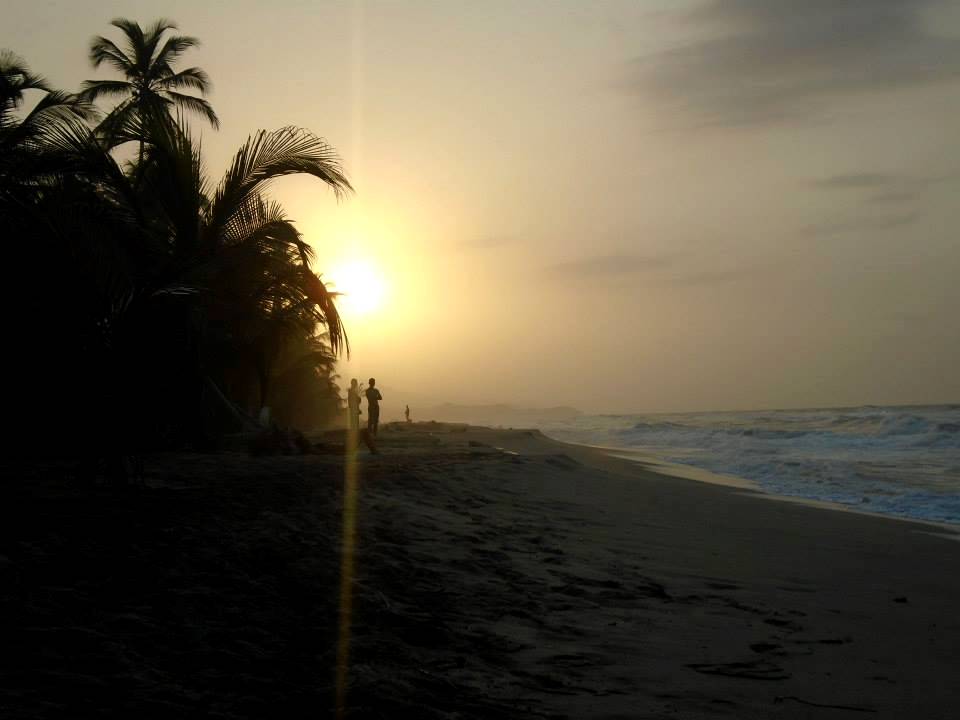 Ciudad Perdida, or the Lost City is sacred place of indigenous tribes hidden in the heart of Colombian Sierra Nevada mountains. Trekking can be done in 4, 5 or 6 days with help of local agencies and I consider this trekking to be the highlight of my travels through Colombia. I, personally, call The Lost City my Machu Picchu of Colombia. 🙂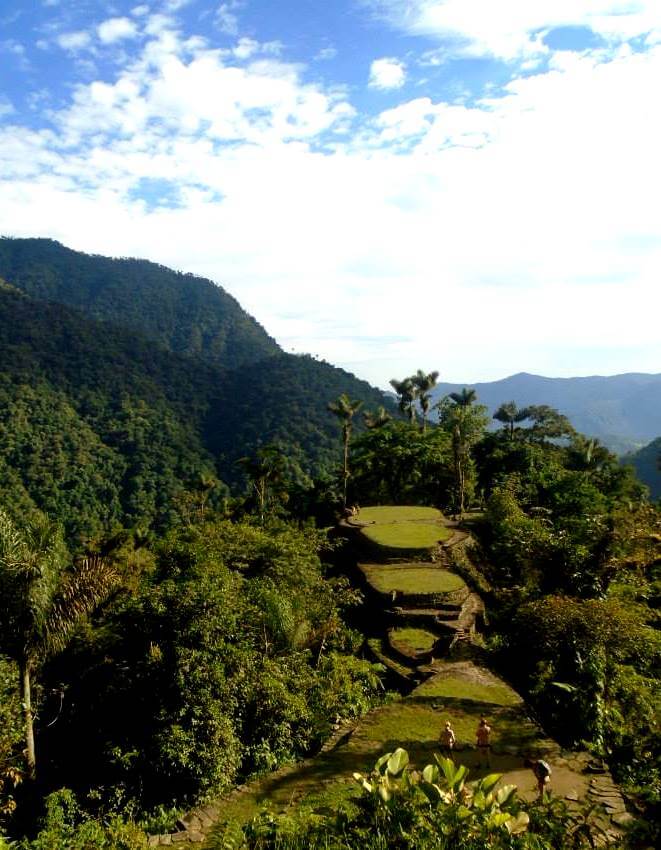 As most capitals, Bogota is also a rush place with around 10 million inhabitants with its dark places which should be avoided especially at night. Its altitude is over 2,600 meters above sea level so those suffering with sorroche (so called altitude sickness) may feel the first symptoms in this city. But thanks to local people I always felt very safe and welcomed in Bogota.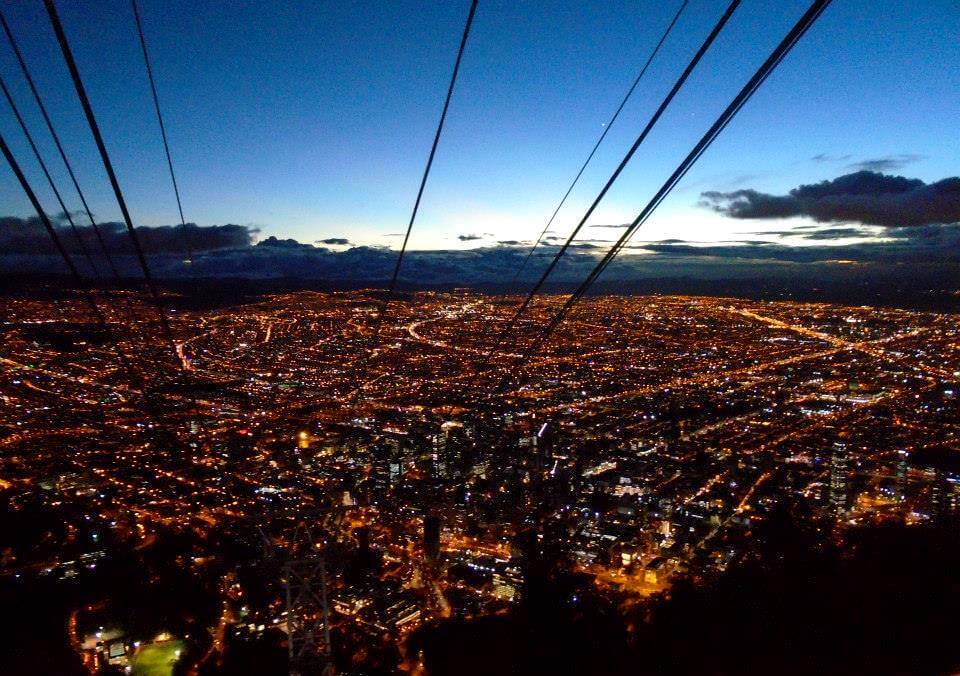 MEDELLIN & GUATAPE (8 days)
Medellin, or so called city of eternal spring, is a beautiful city surrounded by mountains. It is also a city of Pablo Escobar, so you can find various tours which will tell you more about "The King of Cocaine". I didn´t take any of the tours but instead stayed in this city for 8 days in order to experience one the most famous festivals of the country – Feria de las Flores. 🙂  And Guatape is charming colourful village located around 2 hours from Medellin where you get a chance to experience views from Piedra del Penol.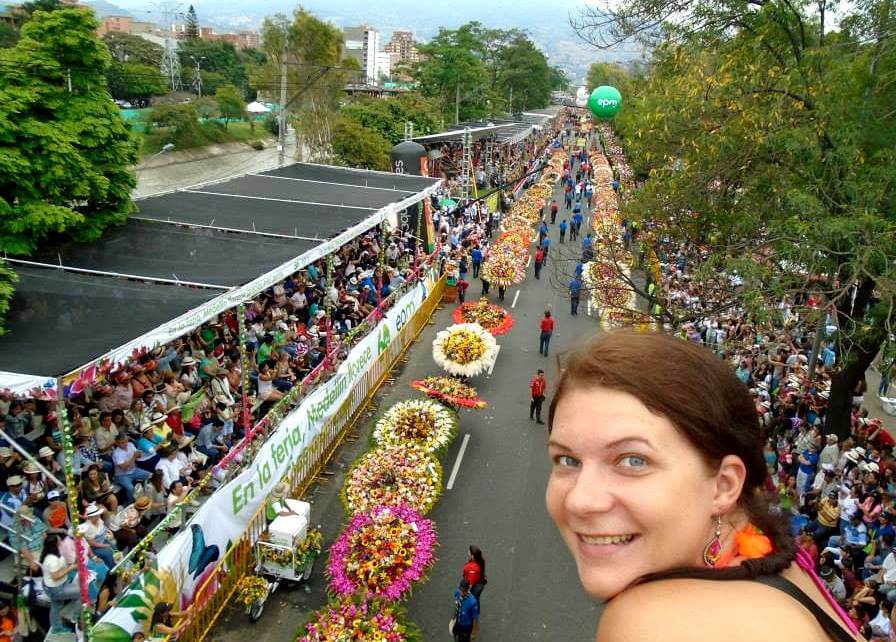 SANTA ROSA de CABAL & PEREIRA (5 days)
Santa Rosa de Cabal is not very well known Colombian town but it has a lot to offer in this beautiful Eje Cafetero region. All the secrets of coffee production were explained to me during a private coffee tour at Finca del Café and the beauty of unknown thermal San Vicente was shown to be thanks to my couchsurfing host. Pereira is on the other hand worth visiting for a day, or less.
ARMENIA & VALLE de COCORA (2 days)
I didn´t plan to visit this part of Colombia but my couchsurfing host from Armenia persuaded me to come and explore its beauty. And it was one of the best decisions I made in Colombia. Valle de Cocora is famous for the longest palm trees of the world and local villages like Salento and Filandia took my breath away. Highly recommended!!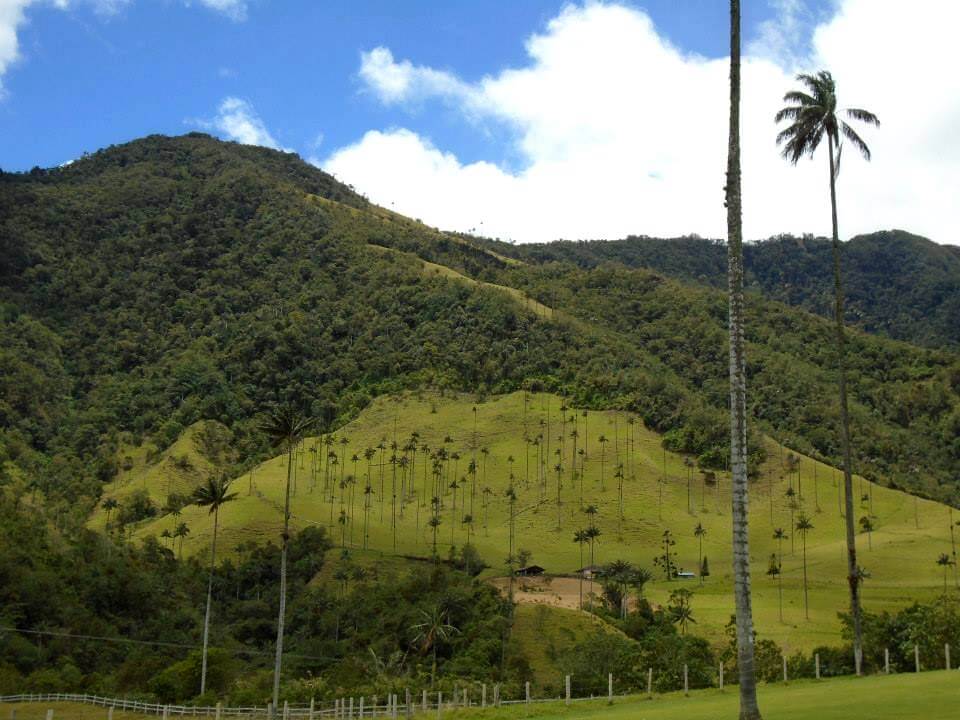 Cali is the 3rd largest city of Colombia and capital of salsa. Honestly, I don´t like to visit big cities. I prefer small villages (like Tolú, Covenas or Cerete which I visited while working in Monteria) but my another couchsurfing host persuaded me to come to Cali to experience another great festival Petronio – pacific music, food and drinks! Simply amazing! Next day they took me to national park called Las Farallones, out of the city!
Small town located on the borders with Ecuador and is popular for incredible Sanctuary of Las Lajas.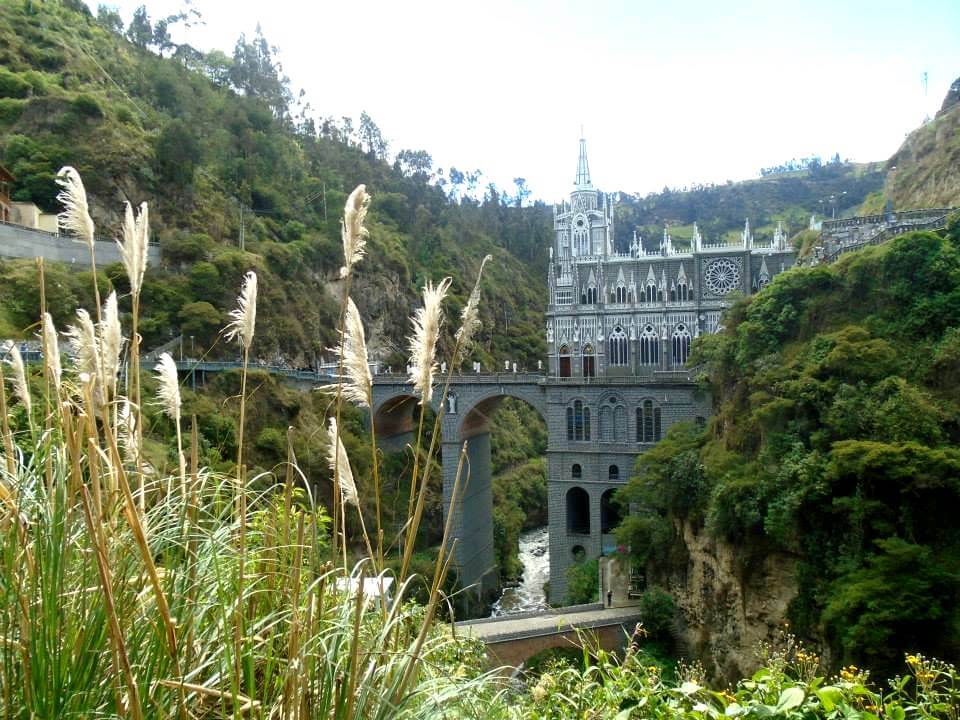 Additional places which could be added to itinerary through Colombia:
OK, there are PLENTY of other places to see, visit and travel while being in Colombia but the one below are the one I, personally, heard are worth visiting and easily accessible. So here you have some additional places I may visit in the future. 🙂
Barranquilla – city located in the north between Cartagena and Santa Marta, its carnival in February is very often compared to carnival in Rio de Janeiro 🙂
San Blas Islands – paradise on Earth within Caribbean islands
Minca & Palomino – pure nature and incredible peace – close to Santa Marta
Park Tayrona – one of the most favourite touristic places close to Santa Marta – I chose Playa Costeno instead
La Guajira – remote and impoverished department of northern Colombia where its indigenous tribes still keep their strong traditions in spite of cruel conditions of living
Manizales – city located in area of Eje Cafetero, very popular with connection of national park Nevado del Ruiz
Popayan – located in south-western Colombia and is famous as "white city" for its architecture and colour of most colonial houses
Now let´s have a look at my budget through this amazing country. First of all I must admit I didn´t try to do the low low low budget. Just the normal one. Enjoying my travels and not pushing myself to save every possible penny. Therefore, many of you can make it in Colombia way much cheaper than I did.
34 days travelled in Colombia cost me 820 euro with the average of € 24,10 a day.
More specific information on my budget
↓↓↓
COLOMBIA / 34 days:
Transportation from point A to point B: 117 euro (362, 700 COP, mainly buses + 1 flight through VIVACOLOMBIA – it is like RYANAIR version in Colombia J)
Accommodation: 18 euro (55, 800 COP – 3 nights in Playa Costeno in hammock, rest COUCHSURFING)
Day trips & entrances: 305 euro (942, 500 COP including island of Rosario & trekking to Ciudad Perdida & paragliding)
Food & the rest: 380 euro (1, 181, 000 COP)
TOTAL: 820 euro (2, 542, 000 COP)
Average per day: 24,10 euro
So to sum up, Colombia is one of my favourite countries I have ever been to and definitely belongs to my TOP 3 countries every travelled! The internship in Monteria gave me the chance to get to know local people, their way of living and thinking and those additional 34 days of travelling gave me the opportunity to explore almost untouched beauty of Colombia.
Wanna know more about my travels through South America?? Have a look at my 5 months itinerary through South America and my budget for 5 month trip through South America.
What about your experience in Colombia? Did you enjoy? What do you think of local people? Could you make your trip in Colombia budget wise? Leave all your comments below, I am really interested in your experiences, too. 🙂
CARPE DIEM my lovely readers and KEEP TRAVELLING!!
SUBSCRIBE to MiliMundo
Please follow and like us: