Hits: 8150
Everybody is talking about low budget while travelling. But what is low can be high for somebody else, right?! So what do you say about budget of 23,70 euro a day as an average per South America? Including accommodation, transportation, food, drinks, day trips and entrances to famous places such as Machu Picchu or Iguazu waterfalls?
In the last article I was focusing on itinerary for South America but in this article I would like to provide you with information how much I spent during my 5 month solo backpacking through South America dividing everything into specific countries & specific price articles and wanna give you some practical tips on how to save some money while travelling through this amazing continent.
So now let´s have a look at my budget. The following budget will be for each country travelled and does not include any pre travel arrangements like vaccinations, visa fees (to Colombia as an intern), travel insurance nor flight tickets from or to Europe.
EXPLANATIONS of specific price articles:
*Transportation – transportation through the whole country mainly by buses (I only took 1 flight)
*Accommodation
– if not couchsurfing then hostels or very cheap hotels
*Day trips & entrances – day trips realised by travel agencies, entrance fees, sport activities
*Food & the rest – food, drinks, parties, alcohol, gifts, shopping, tips to guides, and anything that comes to your mind when mentioning "money spending" 🙂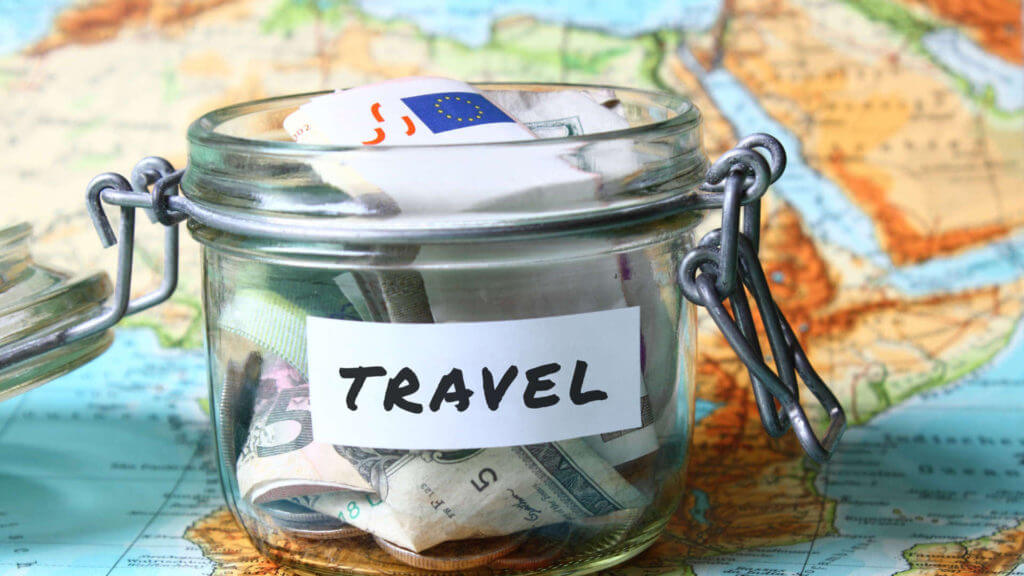 COLOMBIA / 34 days:
Transportation from point A to point B: 117 euro (362, 700 COP, mainly buses + 1 flight through VIVACOLOMBIA – it is like RYANAIR version in Colombia :))
Accommodation: 18 euro (55, 800 COP – 3 nights in Playa Costeno in hammock, rest COUCHSURFING)
Day trips & entrances: 305 euro (942, 500 COP including island of Rosario & trekking to Ciudad Perdida & paragliding)
Food & the rest: 380 euro (1, 181, 000 COP)
TOTAL: 820 euro (2, 542, 000 COP)
Average per day: 24,10 euro

ECUADOR / 41 days:
Transportation from point A to point B: 90 euro ($ 100 – only buses, average is $1,5 per hour in bus )
Accommodation: 77euro ($ 85 – mainly hostels at Ruta del Sol where I travelled in couple)
Day trips & entrances: 137 euro ($ 150 including Amazonia, Ingapirca, Isla de la Plata, extreme sports activities such as bridge jumping, canyoning, … )
Food & the rest: 586 euro ($ 645 including private course of Spanish)
TOTAL: 890 euro ($ 980)
Average per day: 21,70 euro

PERU / 21 days:
Transportation from point A to point B: 87 euro (310 soles, only buses – very comfortable)
Accommodation: 55 euro (195 soles – hostels in Cusco & Puno & Aguas Calientes)
Day trips & entrances: 35 euro (122 soles including Sandboarding in Ica, Machu Picchu and Floating Islands in Puno – unbelievable cheap!)
Food & the rest: 313 euro (1111 soles)
TOTAL: 490 euro (1738 soles)
Average per day: 23,30 euro

BOLIVIA / 15 days:
Transportation from point A to point B: 28 euro (215 bolivianos, only buses – not very comfortable but very cheap)
Accommodation: 52 euro (400 bolivianos – couchsurfing only once in whole Bolivia – difficult to find CS hosts – cheapest hostel was for 3 euro a night J)
Day trips & entrances: 150 euro (1150 bolivianos including Death Road & Salt Flats)
Food & the rest: 160 euro (1228 bolivianos including shopping of warmer clothes)
TOTAL: 390 euro (2,993 pesos bolivianos)
Average per day: 26 euro (without touristic attractions it would be 16 euro a day!!!)

ARGENTINA + CHILE / 27 days / 22 days in Argentina + 5 days in Chile:
Transportation from point A to point B: 245 euro (3640 pesos argentines + 17500 pesos chilenos)
Accommodation: 48 euro (780 pesos argentines, only hostels in the north of Argentina)
Day trips & entrances: 40 euro (615 pesos argentines including Waterfalls Iguazu & Cafayate biking)
Food & the rest: 317 euro (3600 pesos argentines & 73 720 pesos chilenos)
TOTAL: 650 euro (91,220 pesos chilenos + 8,635 pesos argentinos)
Average per day: 24, 10 euro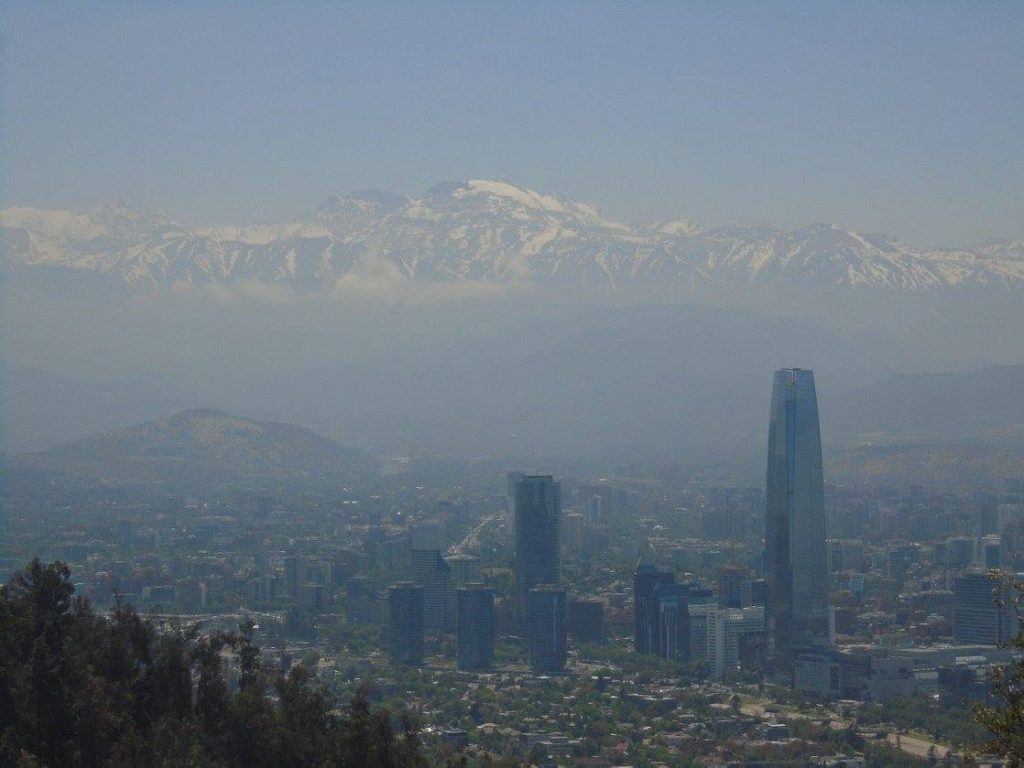 BRAZIL / 16 days:
Transportation from point A to point B: 119 euro (469 real, only buses)
Accommodation: 0 euro (only COUCHSURFING 🙂 )
Day trips & entrances: 50 euro (201 real, including waterfalls Iguazu & Pao de Azucar in Rio & boat trip in Paraty)
Food & the rest: 236 euro (950 real)
TOTAL: 405 euro (1, 620 real)
Average per day: 25,30 euro

154 days, 7 countries, more than 370 hours on buses with total cost of 3,645 euro!!!
RESULTS:
The most expensive country taking into account my budget and my travel experience was surprisingly BOLIVIA (but this was only because of touristic attractions which were overpriced) and the least expensive country was ECUADOR (taking into account my volunteering and free accommodation and food for 15 days).
Surely, it all depends on what you do in each country, what your expectations, plans are but for general living (transportation, food, rent) to more expensive countries of South America belong Chile, Argentina & Brazil while Bolivia and Peru belong to the cheapest one. Colombia and Ecuador stay somewhere in the middle regarding its costs of living.
The most expensive way of transportation was definitely in ARGENTINA!! Then Brazil and surprisingly in Colombia. The cheapest was in BOLIVIA!! Most money spent on touristic "attractions" was in COLOMBIA & BOLIVIA and few was in PERU & ARGENTINA!!
  The average budget per day in whole South America during my travels was 23,70 euro.
PRACTICAL TIPS for LOW BUDGET during my TRAVELS:
Main way of accommodation was COUCHSURFING which is almost for free (surely you wanna appreciate your stay at your CS host so you invite him/her for dinner or do some shopping). It is an amazing social network but you have to be careful while choosing your CS host.
I usually didn´t go to expensive restaurants & bars & clubs and instead had lunch or dinner on the local markets or in the streets with local people
I negotiated prices wherever possible. I was able to set the lower price of my bus tickets directly at bus station in almost each place visited. Each article bought on the market was bargained to the lowest price possible. Without good negotiating skills in South America and basic Spanish skills, you are screwed 😉
I almost didn´t take any trips through any travel agency. I preferred finding my own way which was sometimes more difficult with many obstacles but always more exciting and with some level of adrenaline. And always cheaper! 😉 Good example is my trip to Machu Picchu.
I listened to the advice of local people and my couchsurfing hosts. They always know more than you and their help may be of great value!
Hopefully you find this piece of information useful. If yes, please share it with your friends and let me help you and the others!
Any questions?? Don´t hesitate and ask. I will try to help you with your itinerary and/or budget for South America as much as I can. 🙂
SUBSCRIBE to MiliMundo
Please follow and like us: