Hits: 1161
In my previous article I gave you tips about hiking and camping during our 10 day trip to Canadian Rockies and in this article I am gonna reveal our real expenses and total budget including all the details.
Car Rental & Gas
Car Renting companies are pretty expensive in Canada. However, we managed to rent a car from a guy who lives in Vancouver for $40 per day. We rented it for 11 days and total cost was only $440. This car (suzuki aero) didn´t "eat" that much so our expenses on gas were only $211,10. Super cheap. 🙂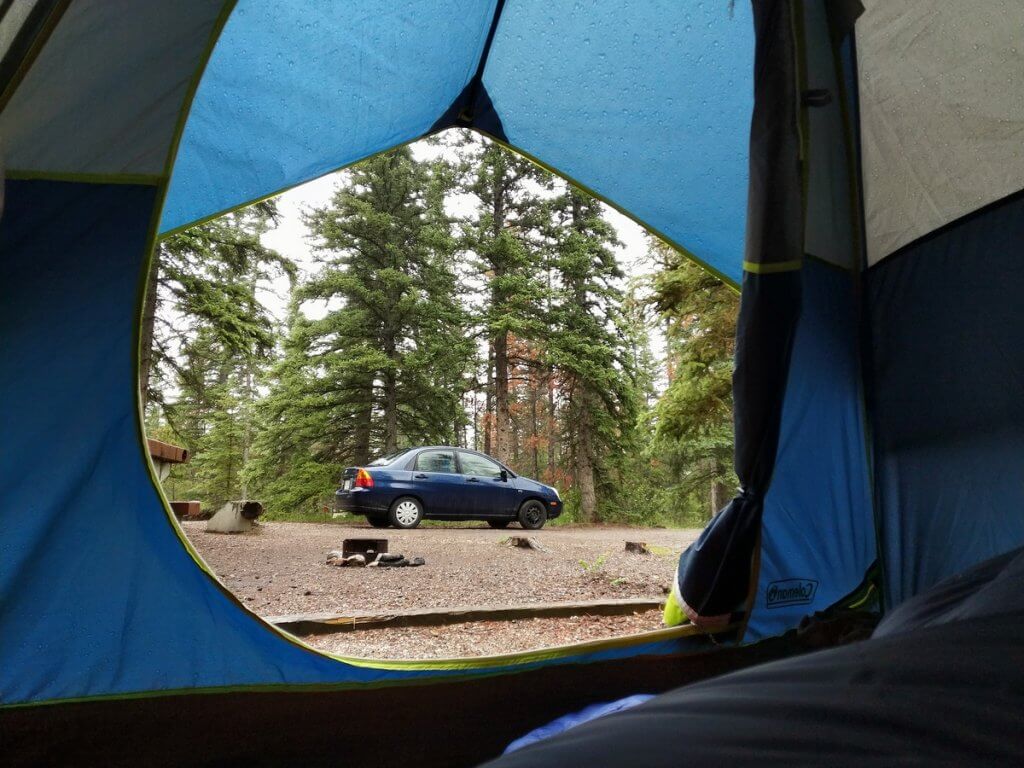 Camping fees & Discovery Pass
In order to enter national parks of Canadian Rockies, you need to have a permission, so called Discovery Pass. This pass costs $136,40 and is valid for one full year for 1 car and 7 people max.
Regarding campgrounds, it is recommended to book your camp in advance. We booked only the first night in Lake Louise Campground for $38,40 including $11 online reservation fee. At the end we stayed at this camp 4 nights. The other 3 nights we spent in First Come First Serve camp called Protection Mountain where the price per night was only $21,50. This one didn´t have any hot showers but had nice toilets and beautiful meadow.
In Jasper we spent one night in Wapiti Campground where the first night cost us $38 including online fee. The last two nights of our trip were spent in First Come First Serve campground called Snaring which is located 20 min North of Jasper. Price per night in Snaring Campground was only $15,70 but it didn´t have any hot shower or flushed toilets.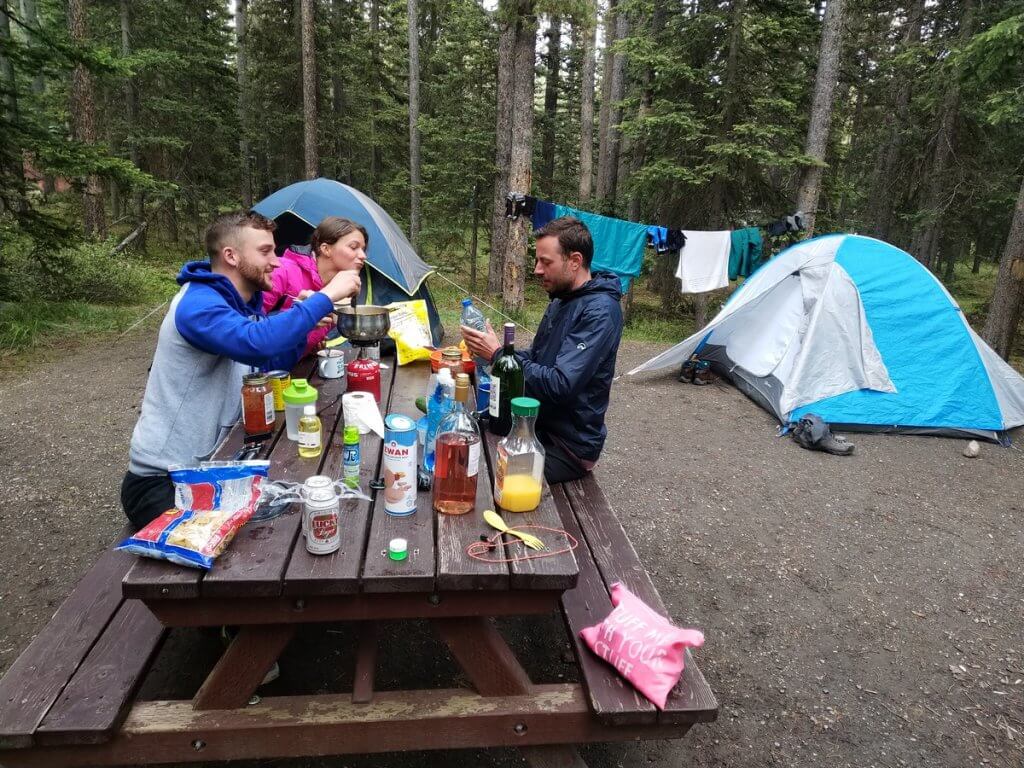 BUDGET SUMMARY:
Car rental : $440
Gas: $211,10
Camping fees: $247, 50
Discovery Pass: $136,40
Food & drinks: $360,50 (for 2)
Shuttle buses: $64
Other: $80,40
TOTAL: $1539,90
MY PART after splitting everything as agreed: $ 454,35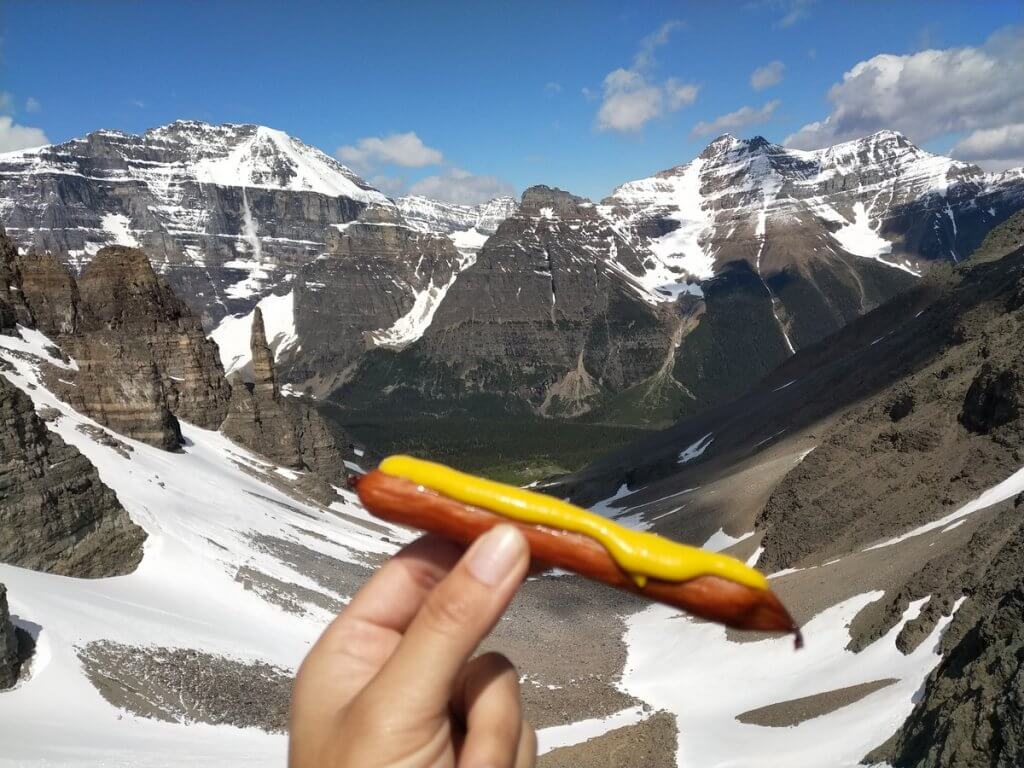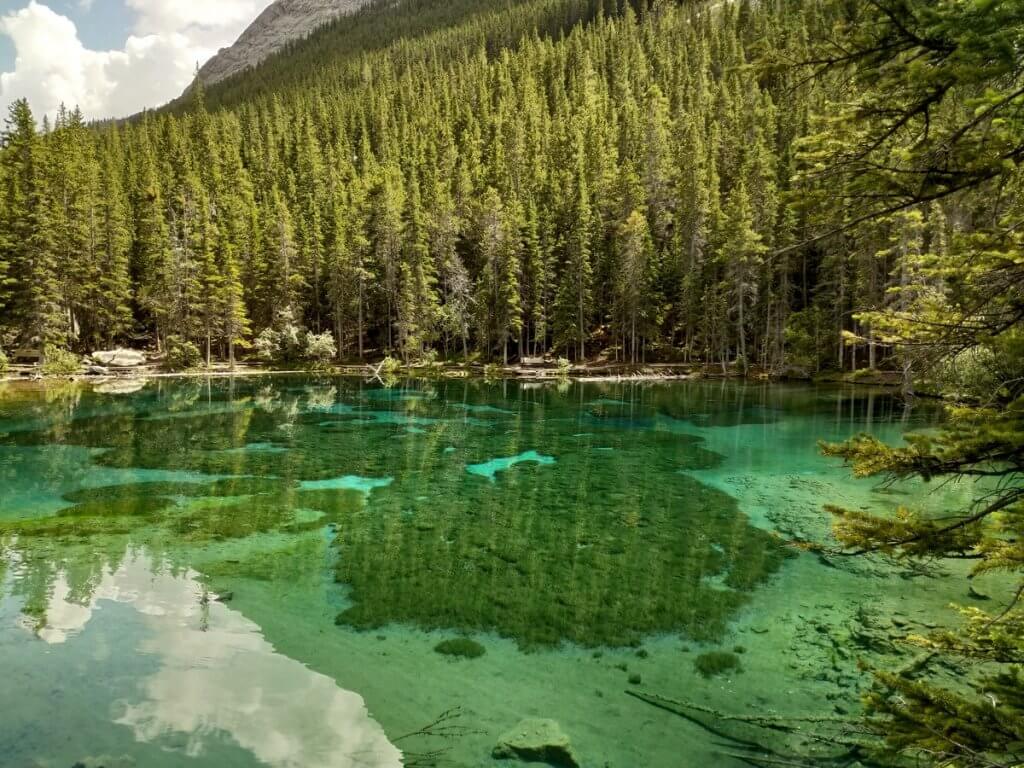 So my dear MiliMundo followers, in 10 days of exploring Canadian Rockies I spent $454,35 Canadian dollars which I find pretty cheap especially compared to living in pricey Vancouver. It was a journey full of adventure, camping, hiking and neither of us needed luxurious super expensive accommodation or dining in fine restaurants. Therefore, such budget always depends on your style of travelling and your priorities.  
If you wish to receive my latest articles on your email, sign up below.
And if you want to contribute for MiliMundo travels, don´t hesitate and do it now. 🙂
And if you are interested in articles on CENTRAL AMERICA – click HERE. On SOUTH AMERICA click HERE. 🙂
PS: Looking for great travel insurance with great prices? Insurance which you can book even when your journey has already started? Have a look at The True Traveller. I am more than happy with them. 🙂

Please follow and like us: