Hits: 3544
Since I came back to Europe after my backpacking trip in South America, I have (kind of) settled down in one place (PRAGUE – read my article 7 Things You Will Love About Prague) and from there I make short weekend trips around Europe. Yeah, it´s not the same, backpacking and weekend tripping, but it´s better than nothing, right?
So within a year since I settled down, I have already visited few places of Czech Republic, Belgium, Germany, Italy, the USA and now Hungary.
 And after all my weekend trips in Europe I try to summarize some tips & tricks from each country/city visited so you travellers can get some inspiration or make your trip there more organized and easier. So let´s give you some hints for Budapest. 🙂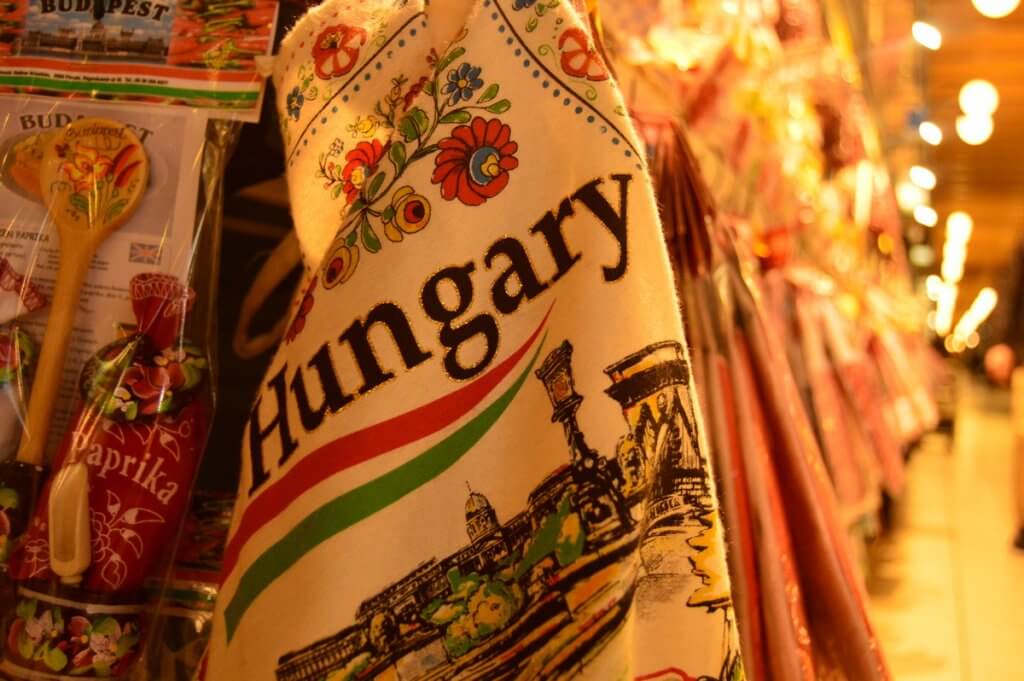 HOW TO GET to BUDAPEST
I suppose that most of you (my dear travellers) are already in Europe so the easiest way how to get to Budapest is either by bus or by train. From Prague to Budapest I got by night bus via Regiojet agency and my return ticket cost around 40 euro. One way bus ride takes around 7 hours. If you want to find the best prices for buses or trains, definitely check GoEuro which gives you the best deals for both means of transportation throughout whole Europe. If your are fan only of buses, check prices with FlixBus and in case of trains then RailEurope. All of them can give you various options and alluring prices. If you choose bus from RegioJet agency, bus will leave you in southern city part called Nepliget from where you can easily take metro directly to city centre, or it can be done walking around 4 km (my case 😉 ) Trains usually leave you at Keleti train station which is closer to centre.
WHERE TO STAY in BUDAPEST
Budapest is divided by river Danube into two parts called BUDA & PEST. City part called Pest is more centralized and famous for active nightlife. Moreover, most interesting sightseeing places can be found in Pest. Together with most bus and train stations, therefore, I recommend to find a hotel/hostel in Pest part. I booked a room in Old Monarchia hotel in Vaci street in Pest part for one night for around 26 euro per 2 people. Of course it can be way much cheaper, but with my friend we wanted some privacy so sharing hostel room with other 8 people wasn´t the option this time. Vaci street is also famous for shopping, active nightlife and is very close to Central Market.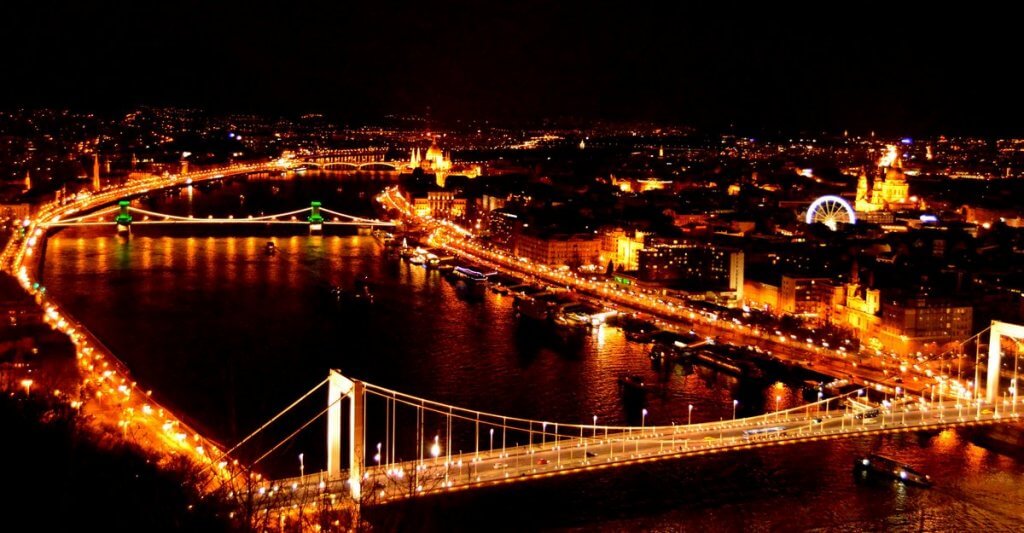 WHAT TO DO & SEE in 2 DAYS in BUDAPEST
First of all, each traveller/tourist needs different time per city or place visited. It depends on your preferences. For me, 2 days for Budapest were more than enough as this city is pretty small and I am not such a big fan of sightseeing. I prefer nature. 😉
1. DAY
Exploration of Central Market and its delicious food and drinks. Typical Hungarian meal is goulash and typical alcoholic drink of Hungary is UNICUM and BARACK palinka (made of apricots). After this we head to famous Chain Bridge (Lánchid) and more popular and majestic building of Parliament. After our afternoon siesta we headed (walking) to the viewpoint Citadella in Buda part of the city. It was an amazing place from where we observed breath-taking views over night Budapest. From there we walked along the river in Buda part, enjoying views over lighten up bridges, parliament and castle. We finished our first day in Budapest by partying hard in Pest centre. We went through  couple of bars but one called SZIMPLA is truly recommended. It is one of the oldest and most interesting ruin bars of Budapest and although it was pretty touristic, we enjoyed it. Entrance is for free. 😉
PS: Do you want to experience Dinner Cruise on the Danube with Live Music?? Click HERE and find out more. 
PS 2: Are you more party animal? Then CLICK HERE to find out more about party cruise on the Danube. 😉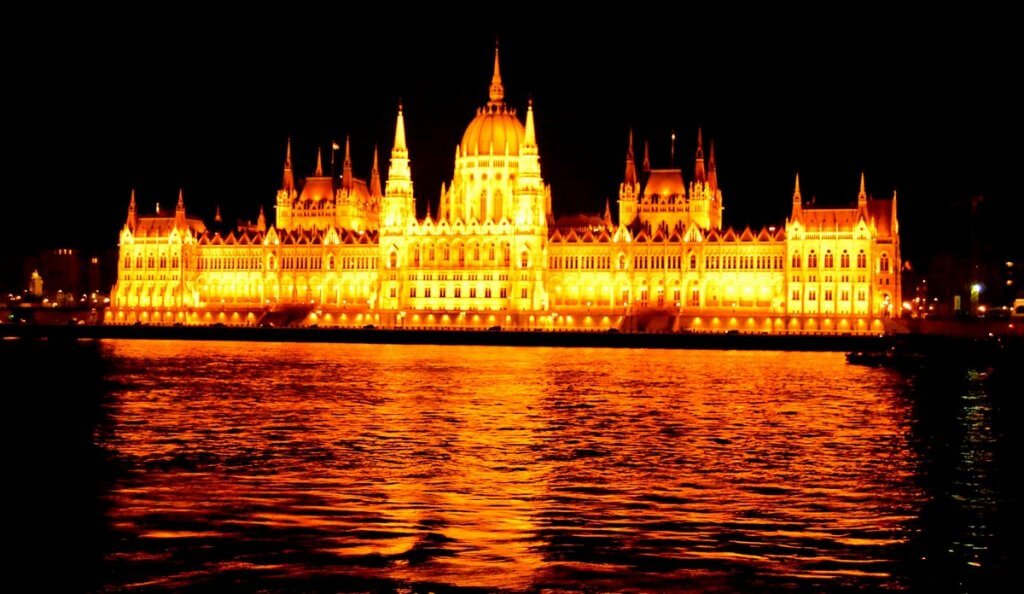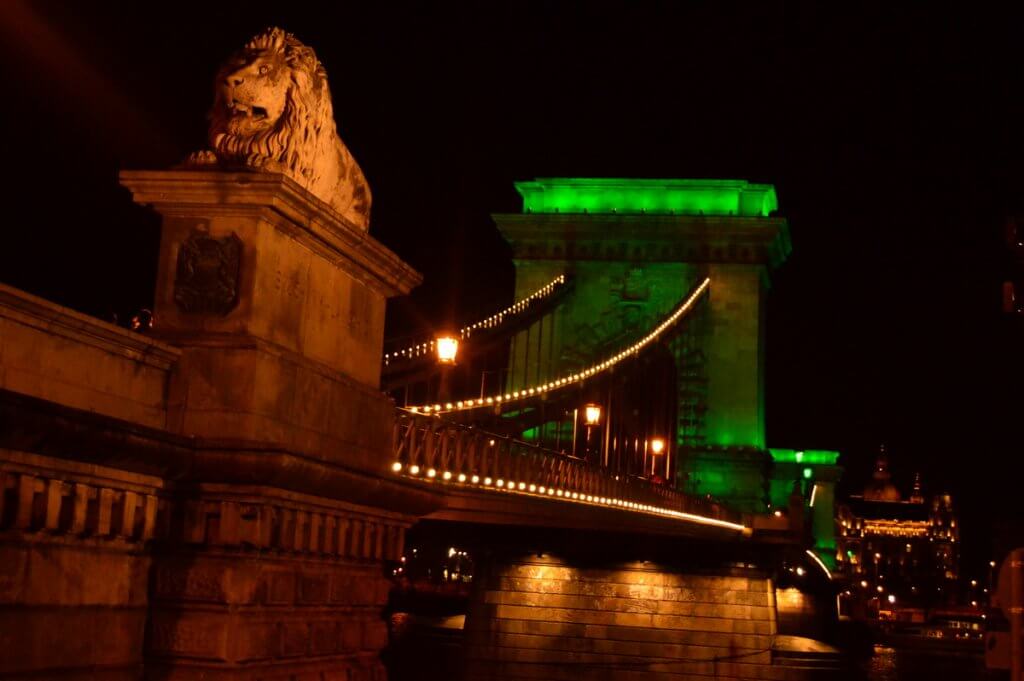 2. DAY
After checking out from our hotel we headed back to Central Market which was closed – SUNDAY rule! So we changed our plan and walked to Basilica of St. Stephen from where you can enjoy views all over the city for 600 HUF. Our next place of interest was park Városliget where the famous thermal spa can be found. It was Sunday and it was pretty busy. Entrance to spa is around 5,000 HUF (around 15 euro per whole day). From there we simply walked all around the city, again around Parliament, bridges, castle and ended our day in shopping mall Corvin where we met another friend of ours and went for a beer. 🙂
PS: Are you a museum person? Click HERE and buy your day pass with all museums included. 😉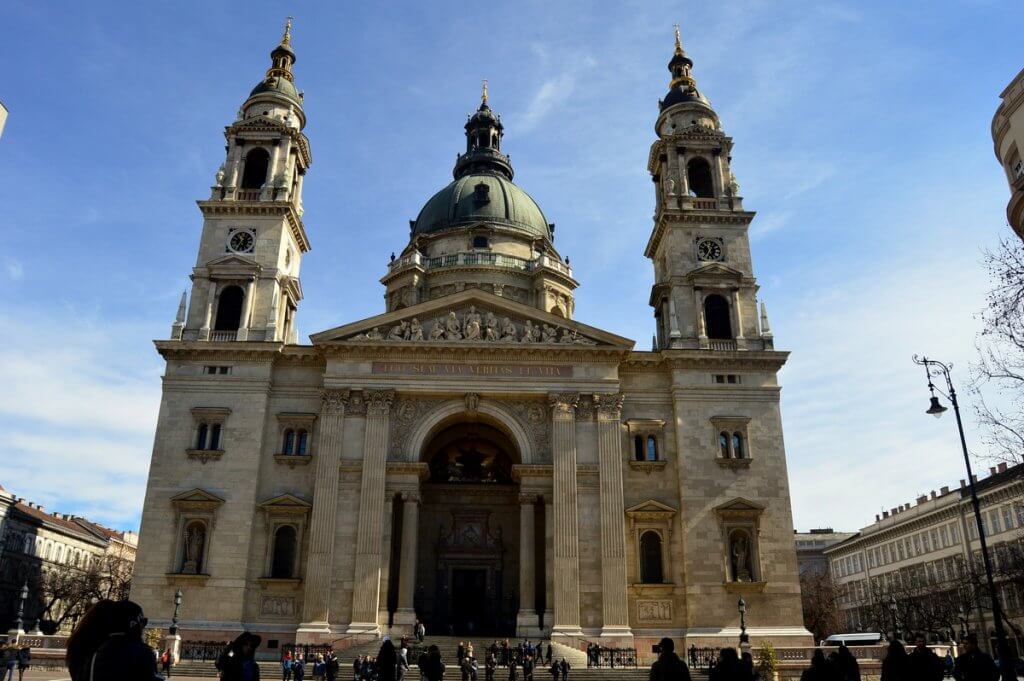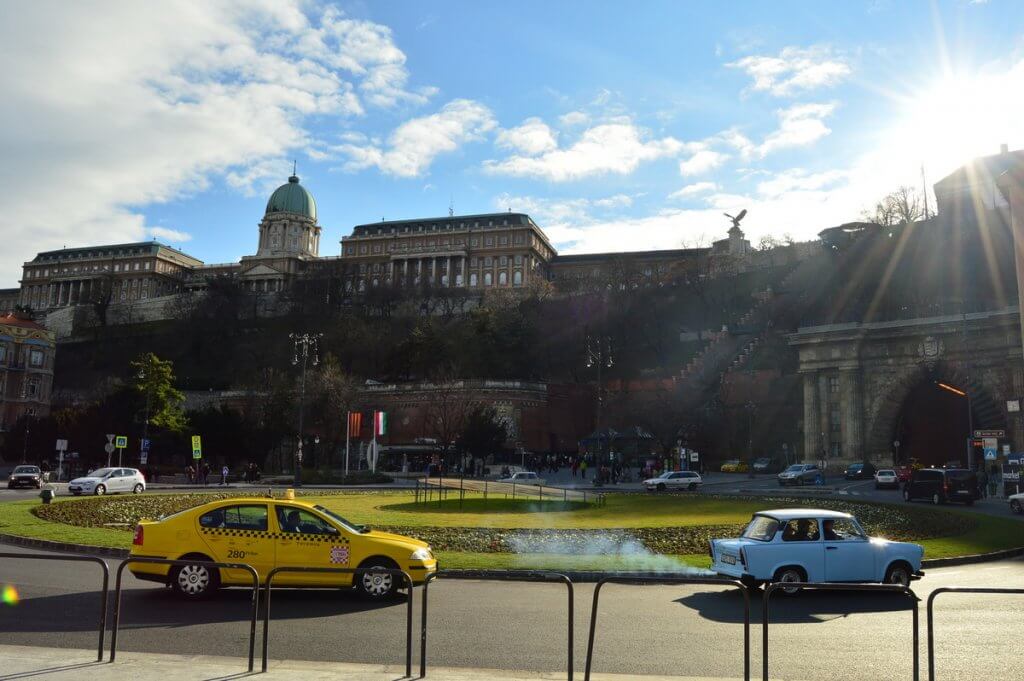 MY BUDAPEST TRIP in NUMBERS
1 night & 2 full days of my stay

Budget of 90 euro per whole weekend (13 euro per accommodation, 40 euro per bus return ticket and 37 euro per sightseeing entrances, food, drinks, party and souvenirs)

14 hours spent in night buses

52 km of walking around city in 2 days (yeaah, my feet were killing me after this trip)
Budapest belongs to "MUST SEE" places in Europe, together with other famous European capitals. It is a magical city especially at night time and has  a lot to offer. As a bonus, this city is pretty cheap so budget travellers will enjoy their stay to the fullest. Hungarian people seemed to be pretty nice and friendly (which is not that typical of European people – especially after I compare them with Latin people from my South America trip haha) so my advice for Budapest is "GO FOR IT!" 🙂
More questions?? Don´t hesitate and contact me through FB of MiliMundo. Did you like the article?? Feel free to share it with your friends. 🙂
SUBSCRIBE to MiliMundo
Please follow and like us: