Hits: 1341
Once you arrive to Costa Rica, try NOT to skip breathtaking RIO CELESTE – one of the most beautiful and unique rivers and waterfalls in the Latin America. It is located in the northern part of Costa Rica, only 2 hours car ride from famous La Fortuna.
Before arriving to Costa Rica, I had no idea what I wanted to see or visit. I mainly relied on couchsurfing and my hosts who were willing to show me the best of their country. So once I got to La Fortuna and after I fell in love with this beautiful town, I decided to stay longer and I found a volunteering job in one of the local tour operators. RED LAVA TSC. And thanks to this great job opportunity I got a chance to explore surrounding of La Fortuna and I got to explore RIO CELESTE.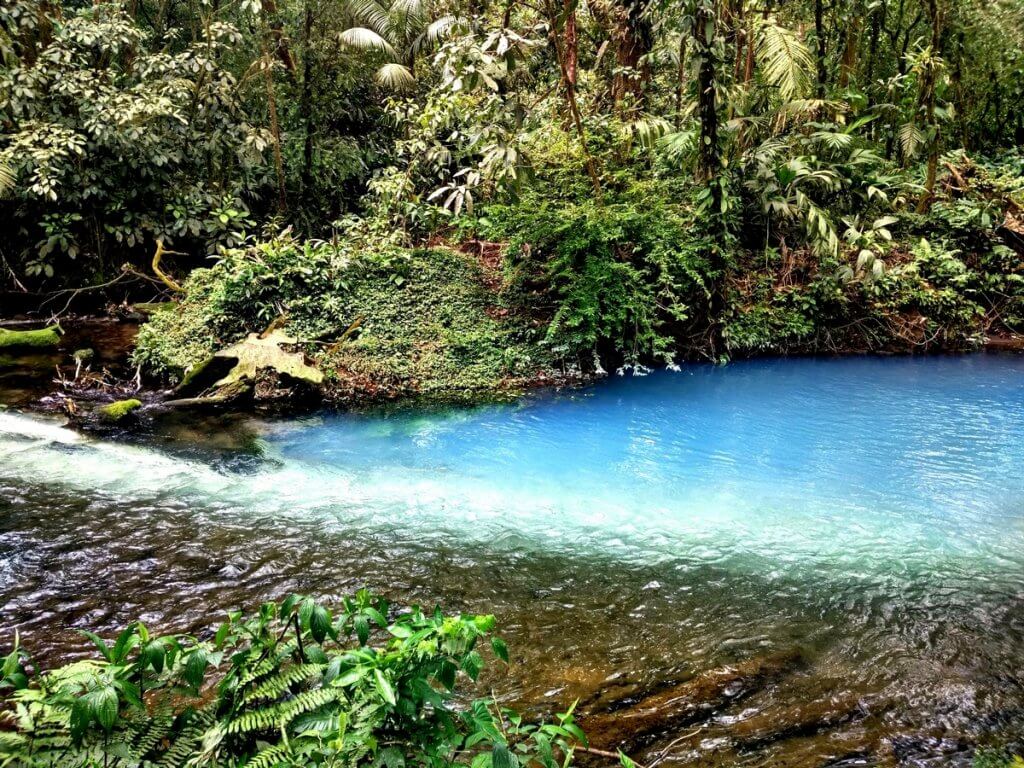 Reasons to Visit RIO CELESTE
For me personally, it is one of the most unique rivers I have ever seen in my life.
—– Its super blue turquoise colour took my breath away.
—– I enjoyed hiking through the rainforest.
—-I visited its beautiful waterfall.
—– I was part of eco-tourism.
—– And I visited a place which is considered to be an off the beaten path destination of Costa Rica.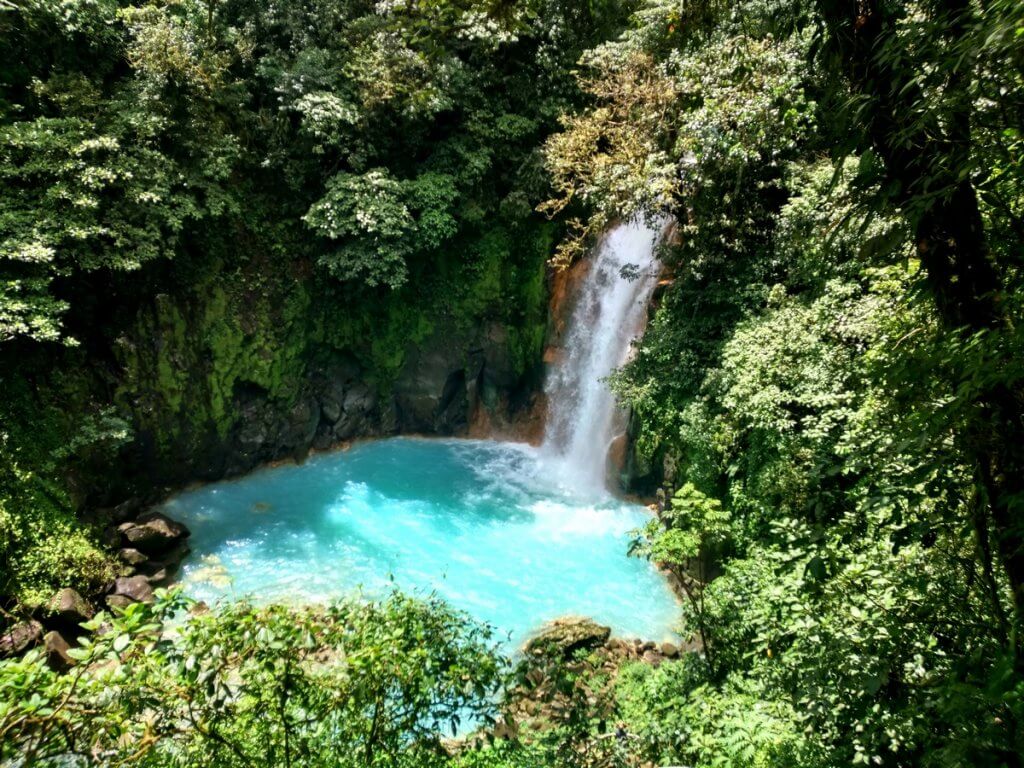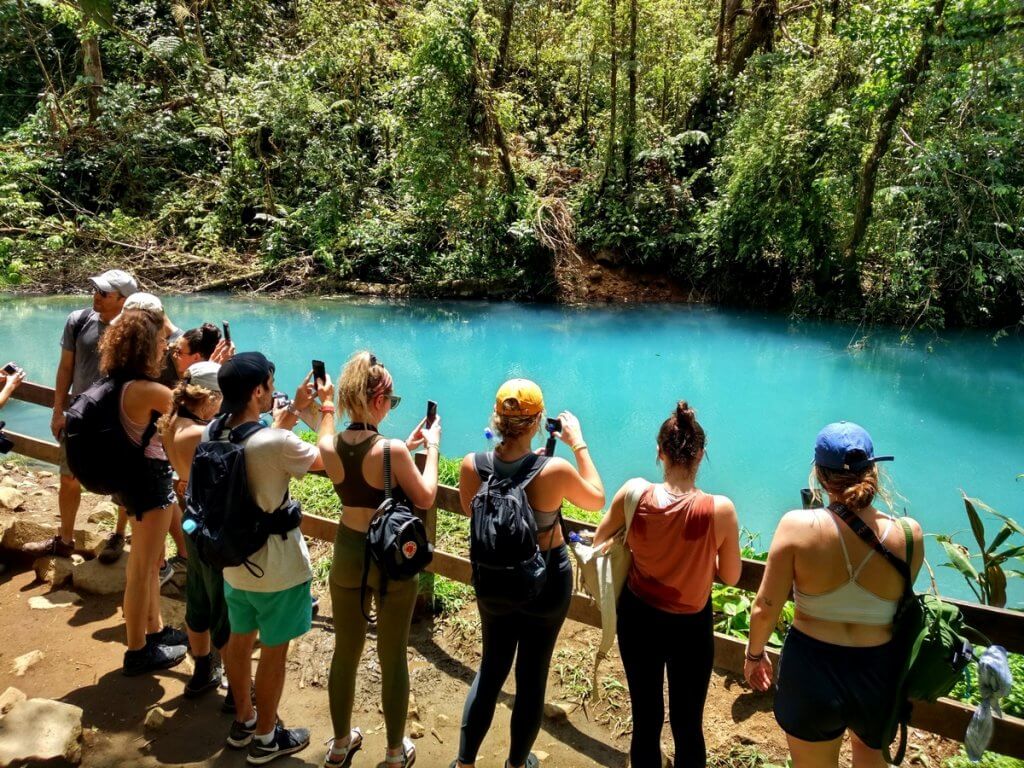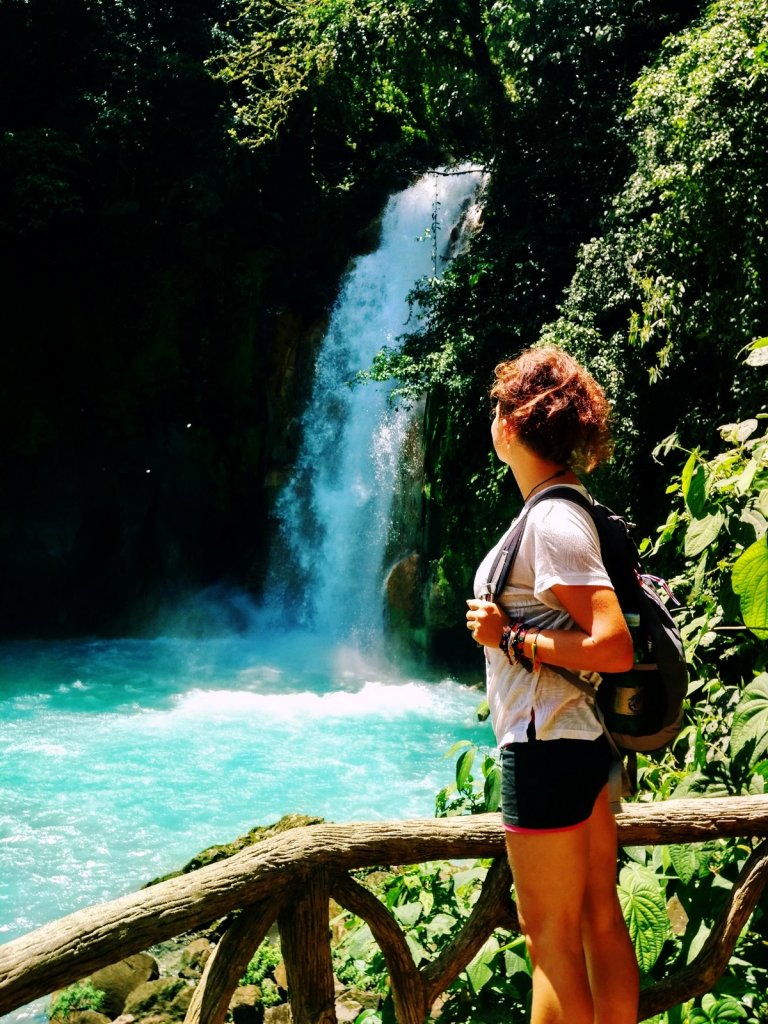 How to Get There
The easiest way to get there is to book a tour from La Fortuna which will take you directly to the Tenorio Volcano National Park entrance where RIO CELESTE is located. Tour provides you with service of guide, transportation, lunch, entrance fee. I went with Red Lava TSC as part of my job (ou yeaaah, how lucky I am, right?).
If you want to get there by yourself, the best way is to rent a car and ride from La Fortuna to the entrance of the park. The ride might take around 2 hours. Public transportation might be more complicated. You would have to take bus from La Fortuna to Guatuso and from there another one. But the last 7 km you would have to walk or hitchhike.  But everything is possible if you want. 😉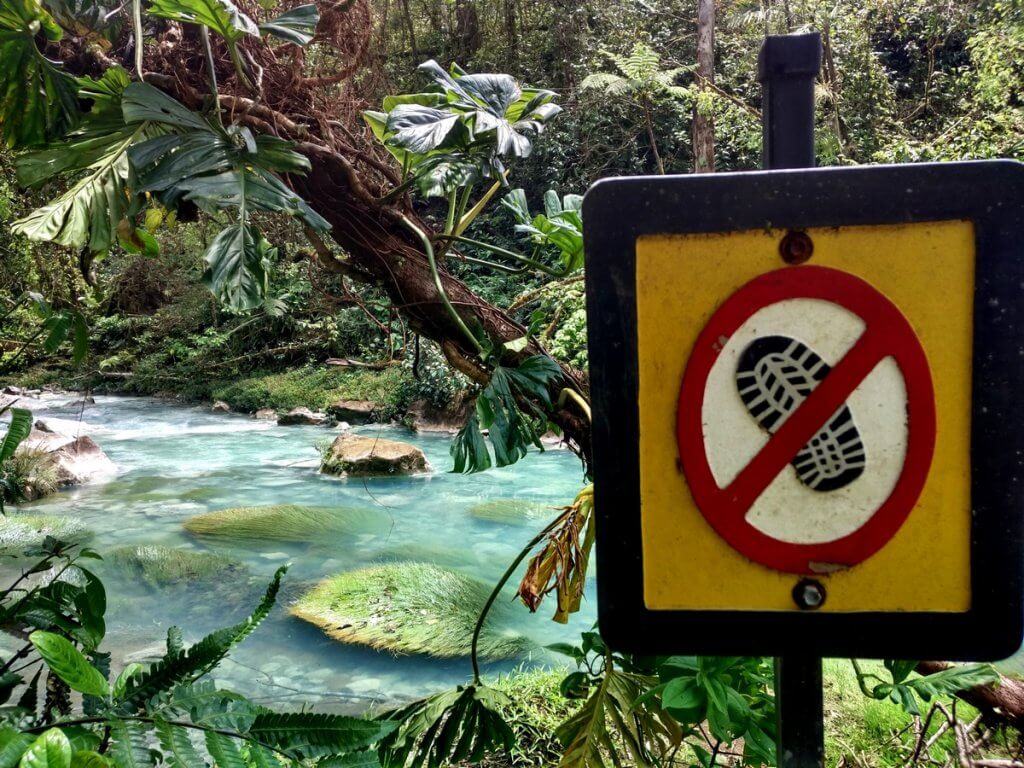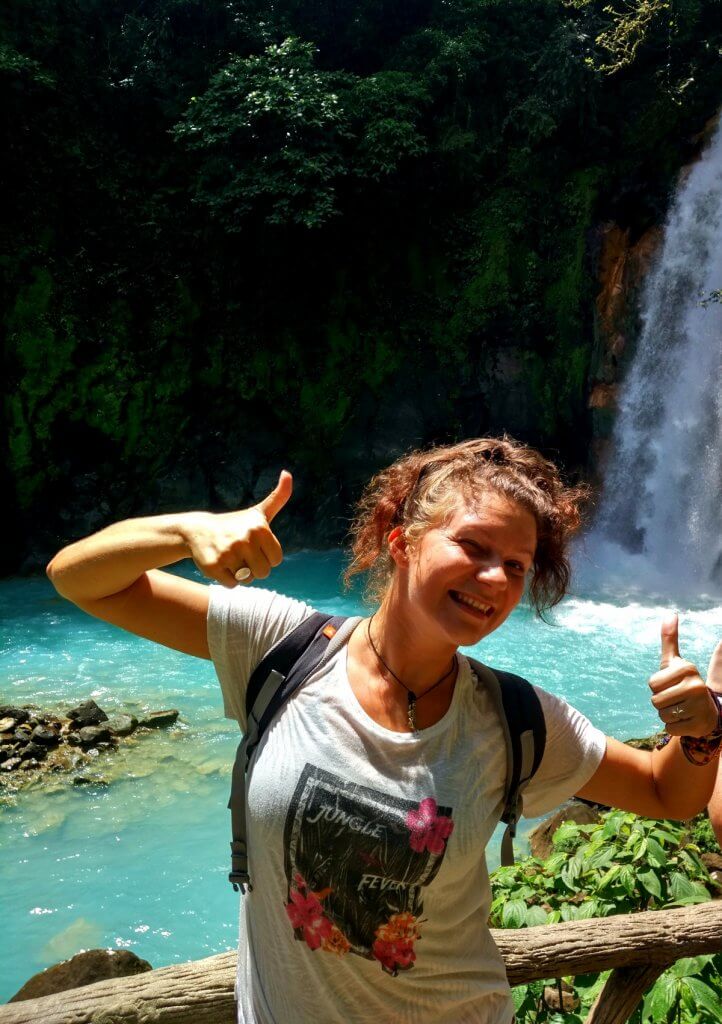 Prices of RIO CELESTE
Red Lava TSC offers this all day tour for around 65 dollars including everything and as an extra the guide takes you for swimming (which is not permitted inside of the park, so guide will take you to the different part).
If you want to do it by yourself (renting a car, etc), the official entrance is around 12 dollars, however, the price doesn´t include service of guide.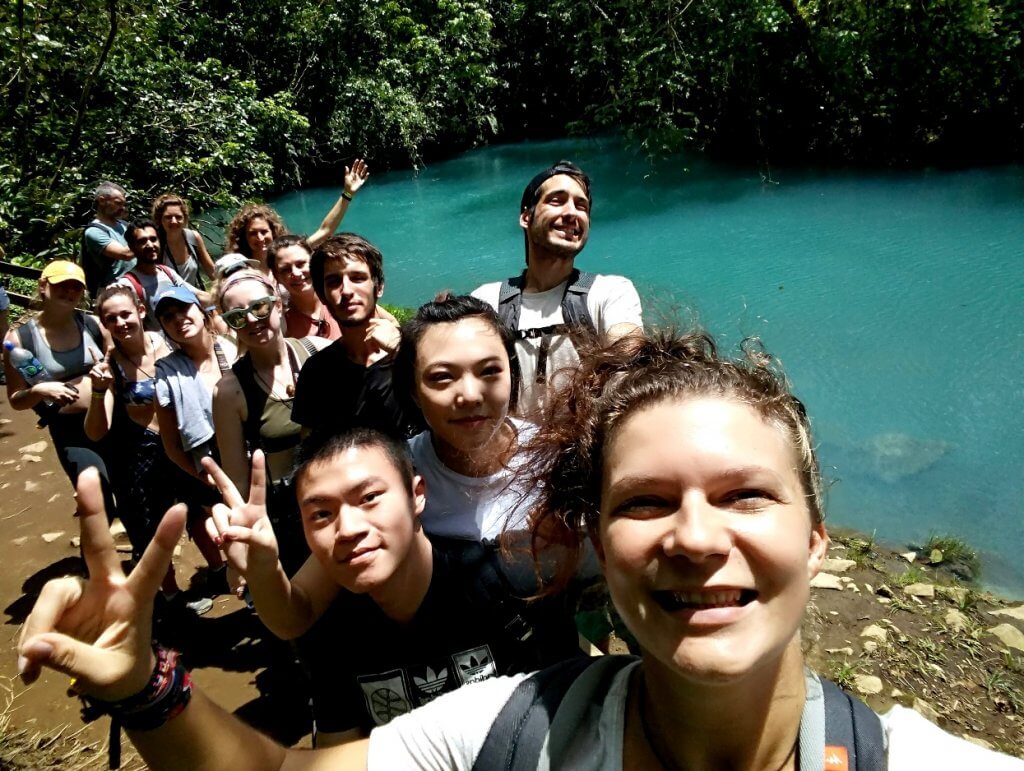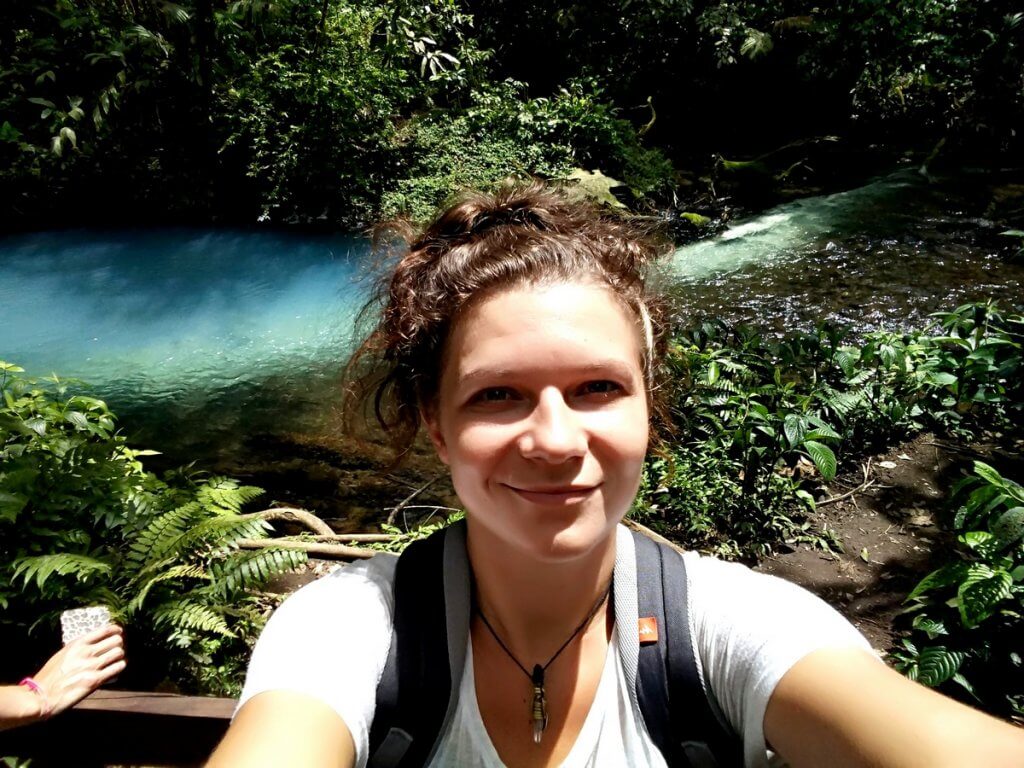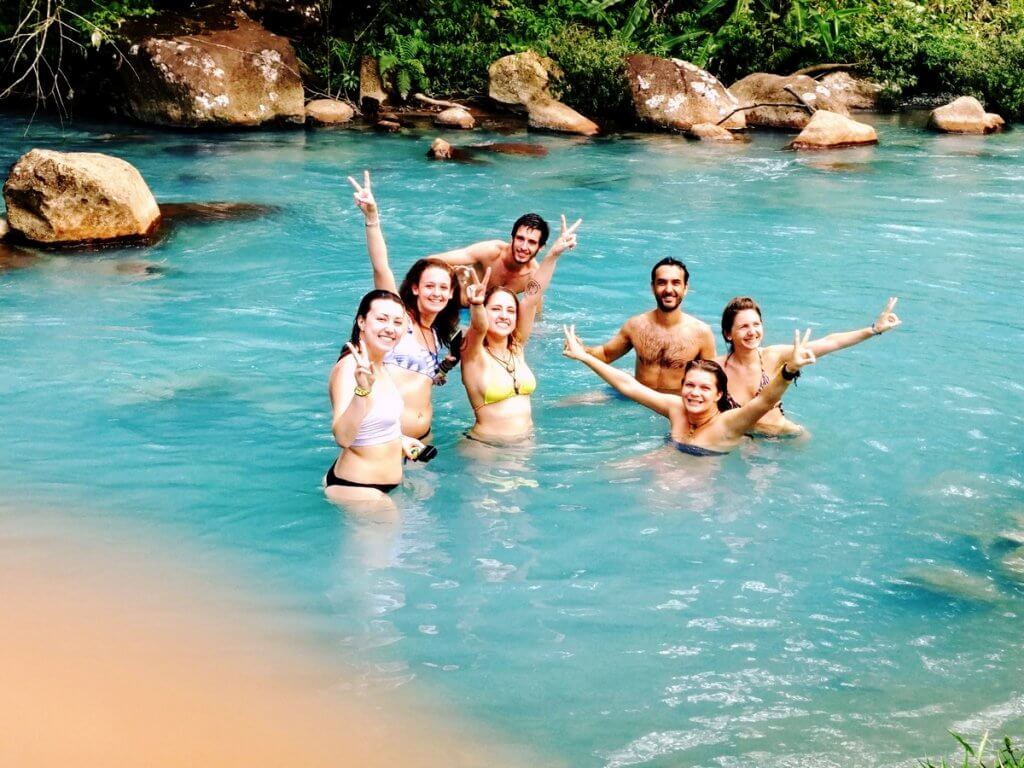 PS: The colour of the river is an optical phenomenon. It is a result of mixing certain volcanic minerals with acids of another creek which reflect blue colour of the sunlight. So when you pour water to the glass, you may notice the water is super transparent with no colour at all. Interesting, right?
SO my lovely MiliMundo readers, what do you say about Rio Celeste? Will it be on your bucket list from now on? 🙂
For more information on RIO CELESTE, feel free to click HERE.
If you wish to receive my latest articles on your email, sign up below.
And if you want to contribute for 2018 MiliMundo travels, don´t hesitate and do it now. 🙂
And if you are interested in more articles on CENTRAL AMERICA – click HERE. On SOUTH AMERICA click HERE. 🙂
Please follow and like us: