Hits: 1708
Travelling from country to country might be stressful. All the border crossing, paper work, money change, etc. In Latin America you can make it easier by booking shuttle bus which takes you from point A in one country to point B in another country. That´s not my style. I like to travel locally, with local people by local buses. Usually by buses. However, my border crossing between Honduras and Salvador has been completely different. Why?! Because I haven´t crossed the border in a "normal", thus regular way by land. I crossed it by BOAT. 🙂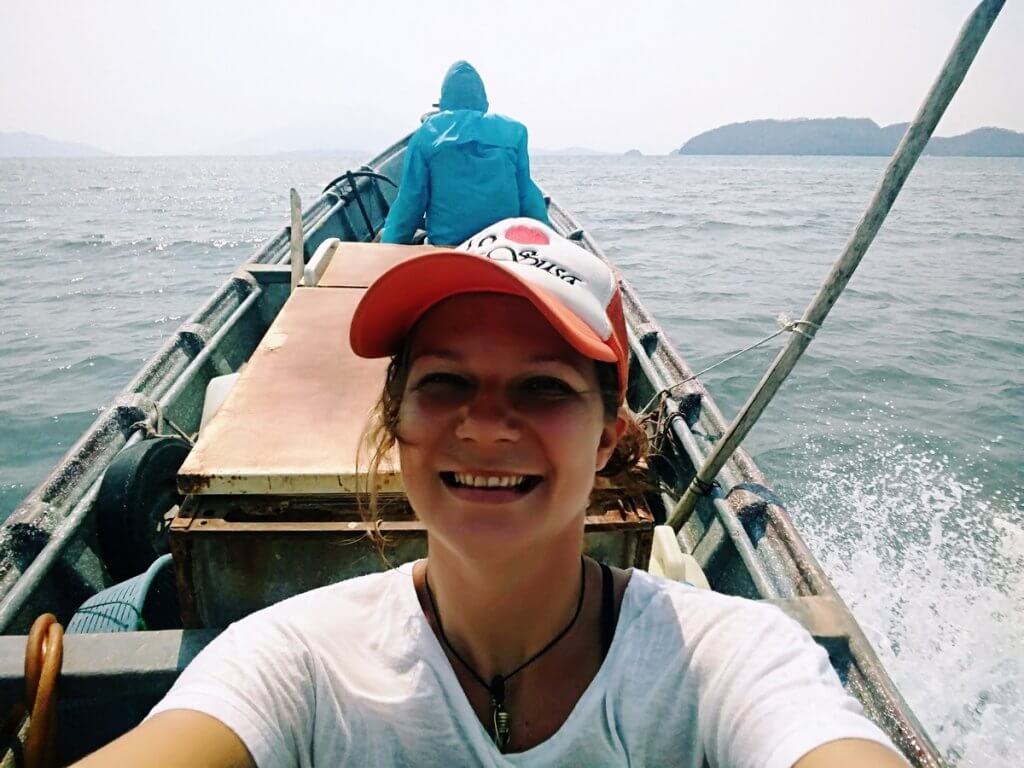 HOW I CROSSED THE BORDER BY BOAT
First of all, I must say that I had no idea that this option is possible before coming to Honduras. There is no official information on websites. Nobody writes about it. But I found out about it once I got to the unique island Amapala located in the Pacific of Honduras. Once I got there I bumped into the officers of immigration office directly at the port of Amapala. Two nice officers provided me with all the information needed. They explained me that local fishermen travel daily between Amapala in Honduras and La Union in Salvador. And that there is a chance that some of the fishermen could give me a "ride" on his little boat.
The officers were super nice and even gave me a name with a nickname of one of the local fisherman (Mori) and I was lucky enough to find him on Playa Grande where I was staying. After I found him, I asked him about this option and there was no problem at all. We set on the exact day, hour and meeting spot. And the meeting spot was the immigration office of Amapala.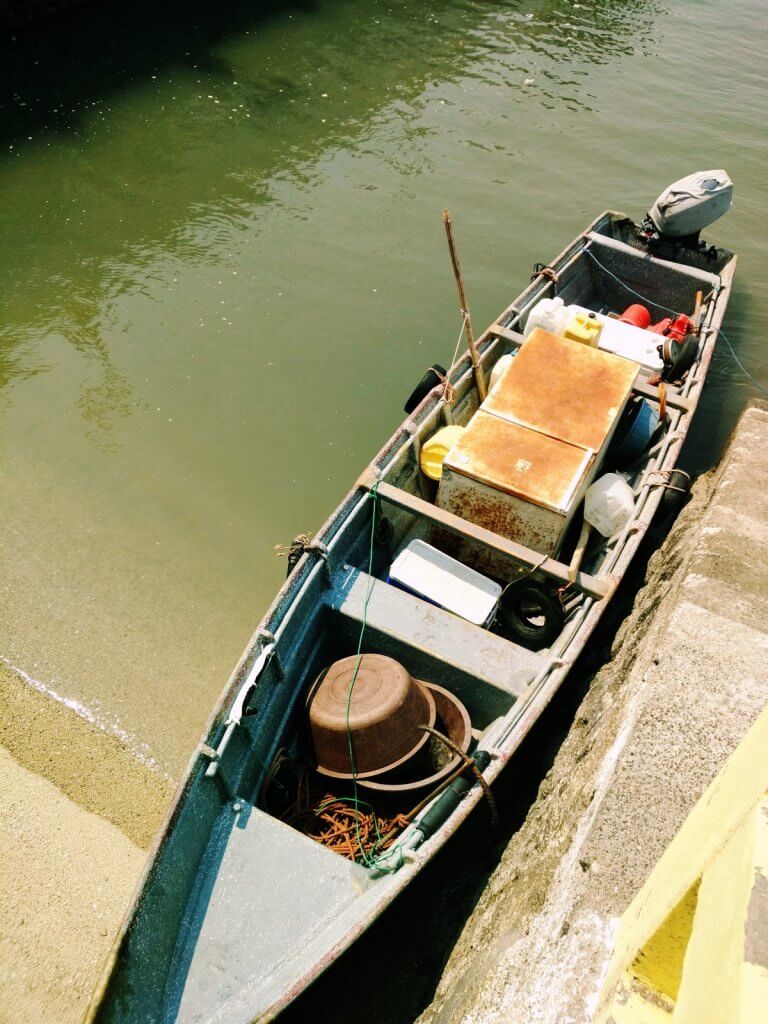 HOW DOES IT WORK WITH PAPER WORK? PASSPORT STAMPS?
In the immigration office of Amapala, Honduras one of the officers gave a me an exit stamp to my passport on the day of my departure and my local fisherman took my the office of immigration in La Union, Salvador where another lovely official gave me an arrival stamp to my passport. No questions, no investigation. Super easy, simple and fast. And everything with a smile and positive vibe.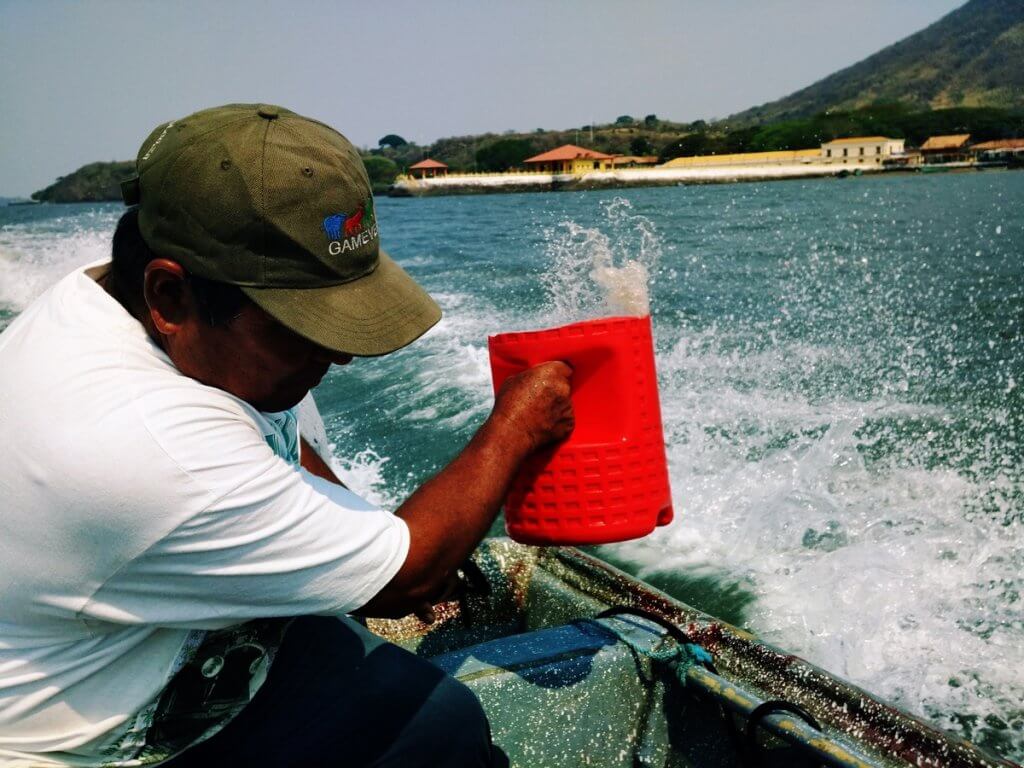 HOW MUCH IT COST ME
The cost might vary from 15 dollars up to "who knows" per ride. It depends on your negotiation skills, fisherman price and maybe your luck. I was supposed to pay 400 lempiras (17 dollars). But I was so happy with Mori and his super fast and organized service that I gave him a bit more.
In addition, Mori was super nice and on the way to La Union, he stopped by at other local fishermen on the sea in order to buy some shrimps. FOR ME! As a good-bye gift. Wasn´t it nice from him??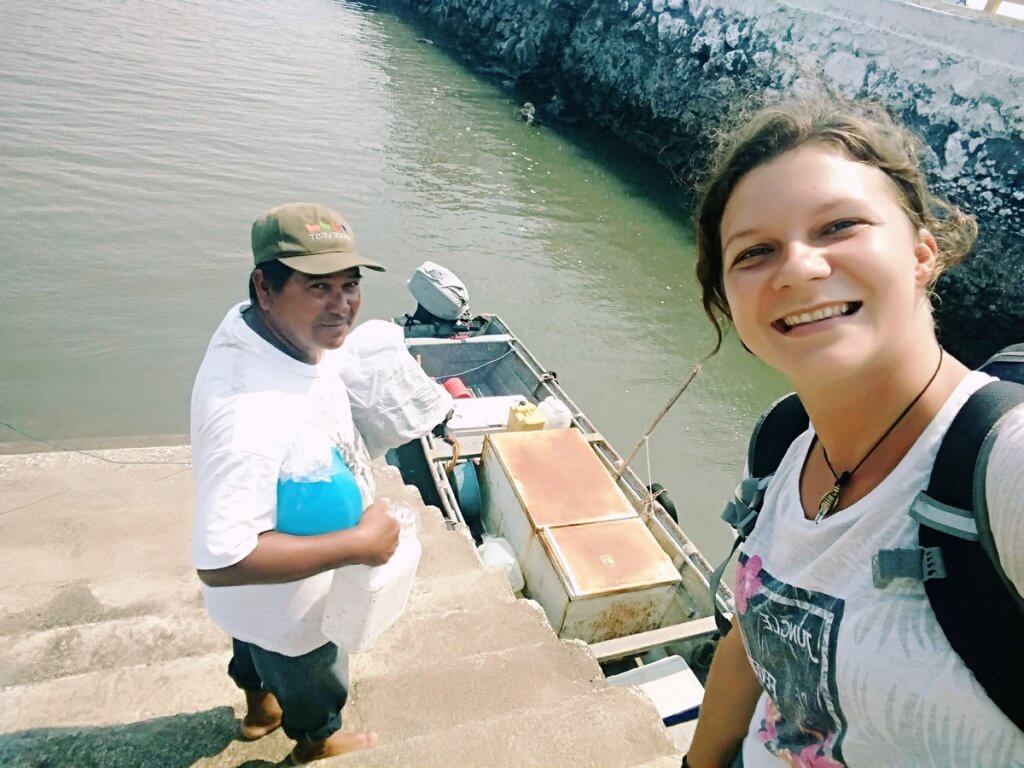 SUMMARY of MY BORDER CROSSING
HOW: Local fisherman Mori picked me up at the immigration office in Amapala, Honduras and gave me a ride to the immigration office in La Union, Salvador
HOW MUCH: 22 dollars
HOW FAST: 30 minutes boat ride from Amapala, Honduras to La Union, Salvador
So what do you say about this border crossing?? Nice one, ride? But if you want to read how the immigration officials from COSTA RICA didn´t let me in (on my way from Panama), click HERE.
If you wish to receive my latest articles on your email, sign up below.
And if you want to contribute for 2018 MiliMundo travels, don´t hesitate and do it now. 🙂
And if you are interested in more articles on CENTRAL AMERICA – click HERE. On SOUTH AMERICA click HERE. 🙂
Please follow and like us: